BLOGS
Take part in the National Capture the Sunset Week
Do you love nature? Do you love taking photos of the beauty of nature? How about doing some photo walks and capturing real-life scenarios? Each photo enthusiast and photographer has their own favorite subjects when doing their shots. It depends on what they love to do, what they are passionate about, or simply what captures their attention.
To the majority, even if they are not professional photographers, love beautiful sunsets and consider their nature's prettiest pictures. No matter what your focus is when doing landscape photography, putting your heart into what you do changes the game.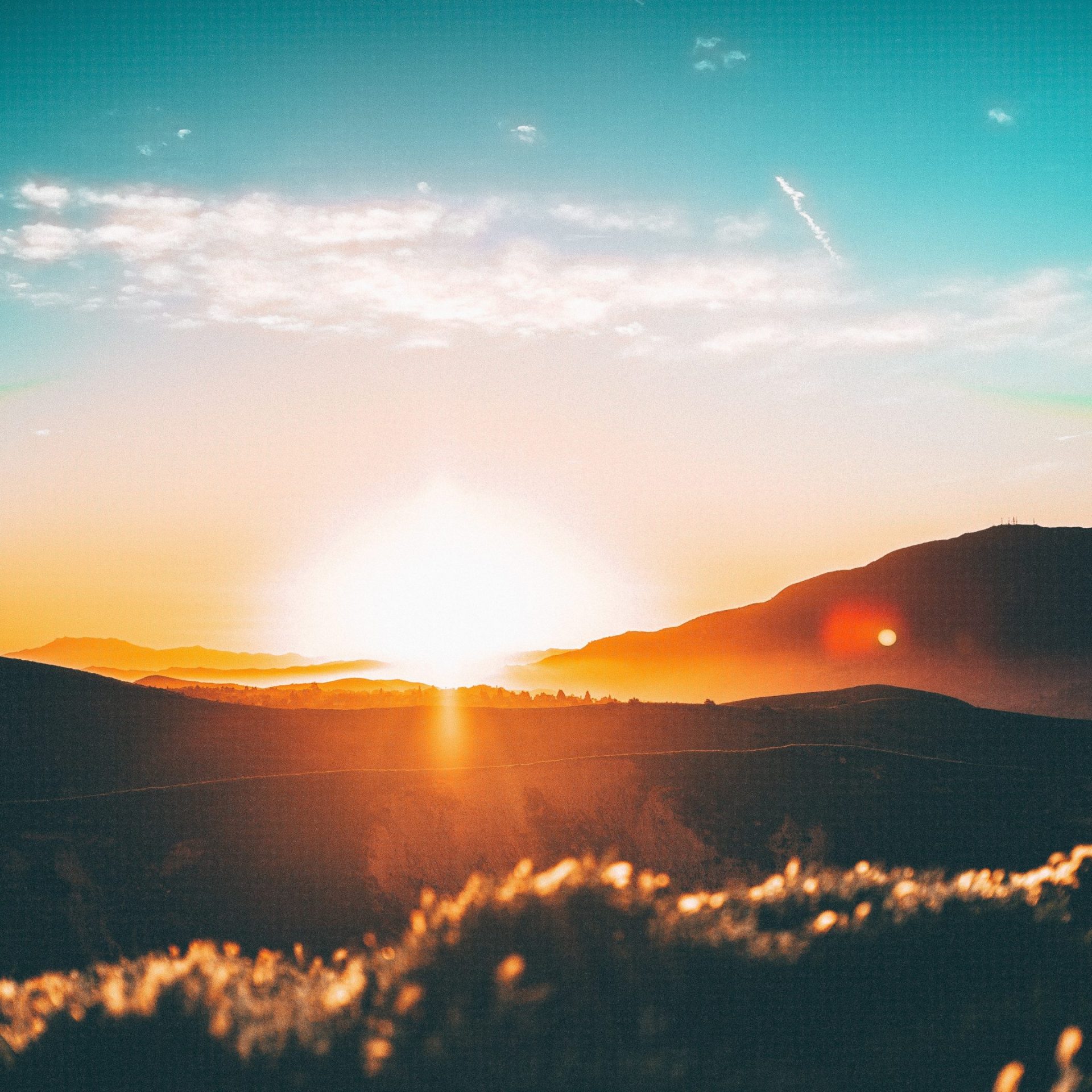 Since lots of people love photography and love sunsets, the National Capture the Sunset Week has been created. A full week where you can enjoy the eternal beauty of nature. Do you even know someone who did not want to see the captivating setting sun? Probably none.
Every time you see the sunset scene, it looks like a burning fire in the distance, and the pale tint of orange it produces is so refreshing to the eyes. When you're viewing the sunset, it's going to make you lose your breath for sure. Every day, the sunset is available, so having an event where people can photograph sunsets is a time worth looking forward to every year.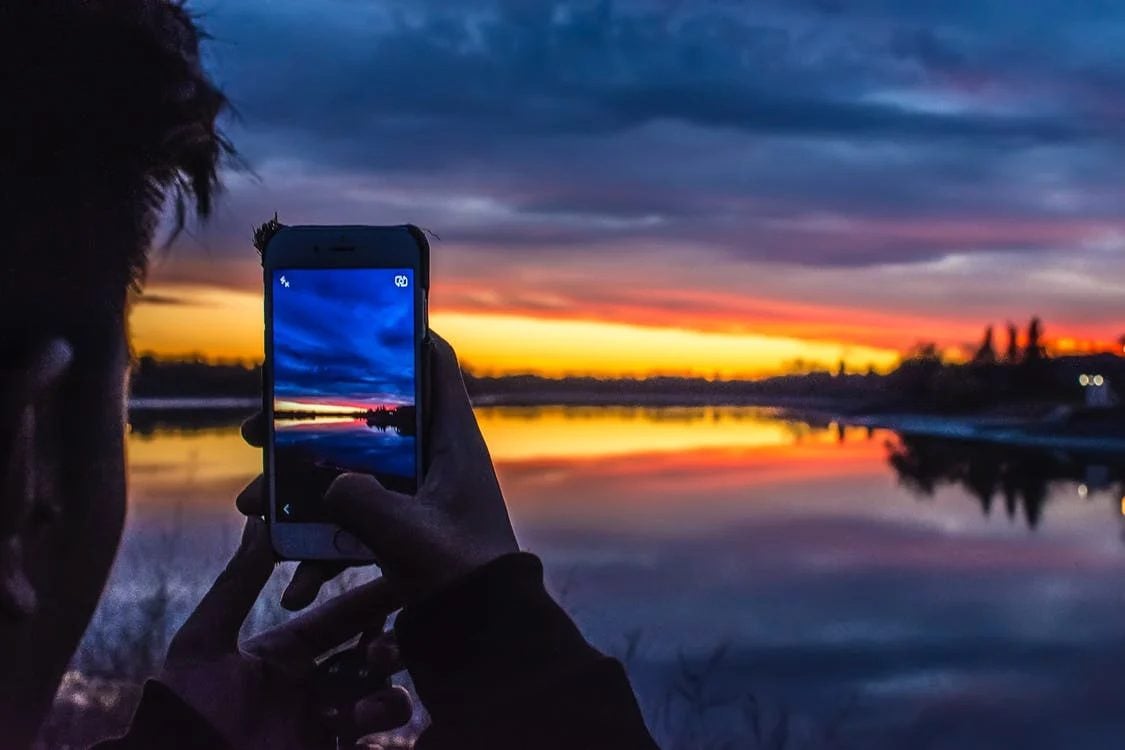 National Capture the Sunset Week
The good thing is that National Capture the Sunset Week is not celebrated only for one day. You have the whole seven days every third week of July to witness the magnificent sunsets. A digital camera, recorder, or even a cellphone can be used to capture this moment. It is great because even if you miss one day, you still have another day to take a moment and admire this gift of nature.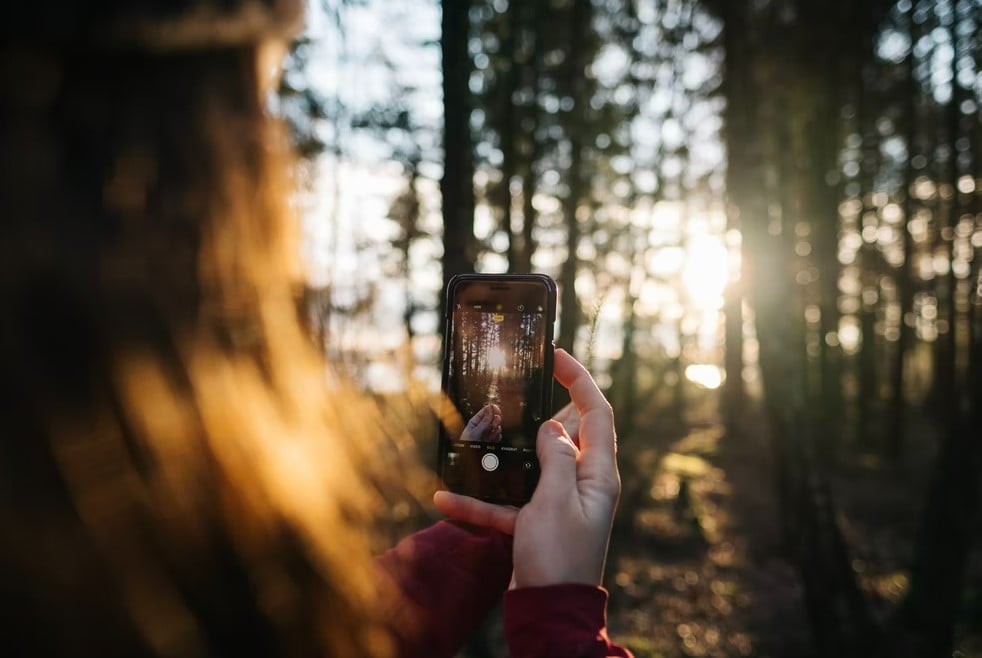 Once you have the sunset photos, you can post them on your social media account, share them with your friends, or even frame them. so that even if the National Capture the Sunset Week is done, you can still see them and remember the relaxation it gave you after a tiring day. Just be thorough in finding a place where shooting sunsets will be peaceful for you.
As an example, places like Brittany properties offer a perfect spot. Portofino in Daang Hari is one. It is located near a green open area where you can enjoy a beautiful sunset. A modern green environment perfectly fits with the sight of the sunset. You can also make the decision to reside there if you so desire. They are selling not only a lot but also a house that comes with its own lot. It is up to you to select the model home that will satisfy your preferences to the fullest extent possible.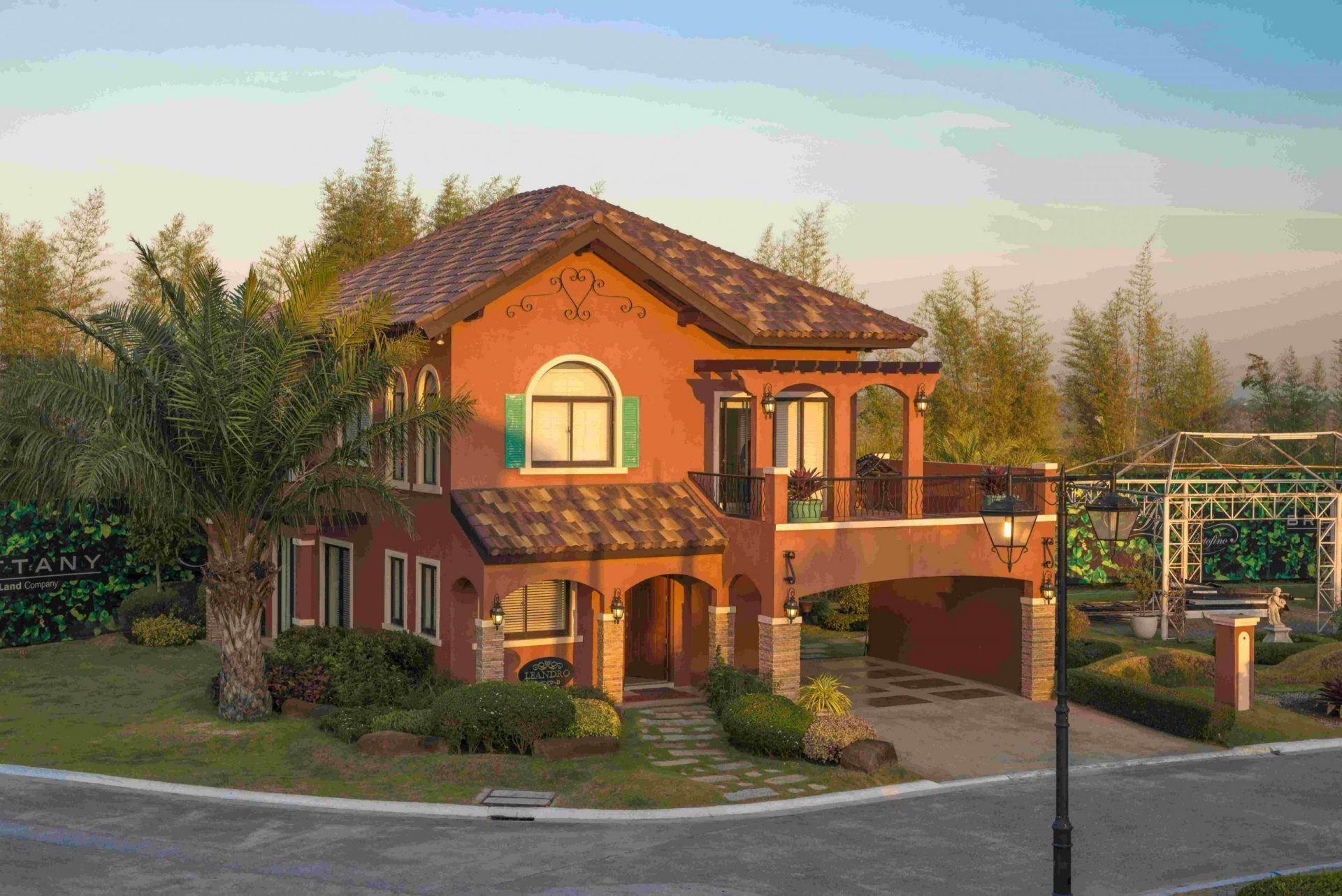 For you to understand more about how you can take part in the National Capture the Sunset Week, listed below is the detailed information about this event.
Suggested Read: How Vista Alabang Captures The Beauty Of Italy
Suggested Read: The Beauty of the Golden Hour
What is National Capture the Sunset Week, and when is it celebrated?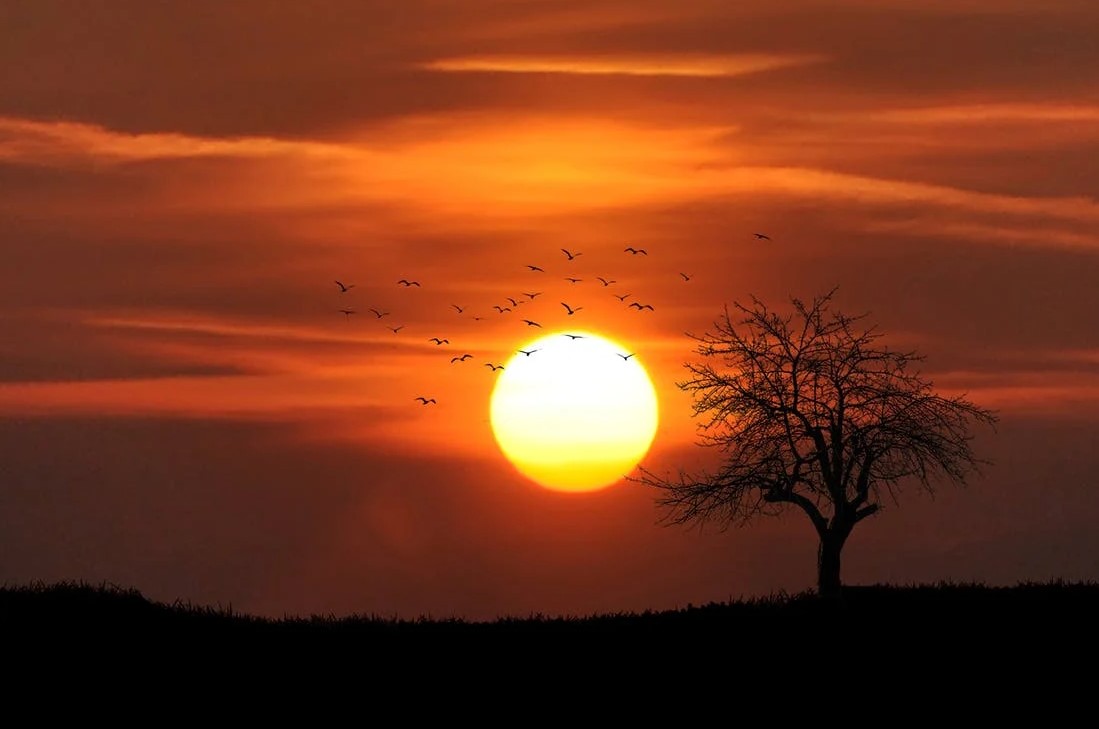 For anyone who loves photography, July is a month full of opportunity. Not only is it peak summer, with long days and beautiful weather, but it's also National Capture the Sunset Week. This event was created by Bob Matthews in 2017, and it's a great time for amateur and professional photographers alike to get out and capture some stunning shots of the setting sun.
Of course, not every sunset is going to be perfect—there may be a few clouds on the horizon, or the light might not be quite right. But that's all part of the fun. With a little patience and a few well-chosen shots, you can end up with some truly amazing sunset photos. This July, get out there and start taking photos!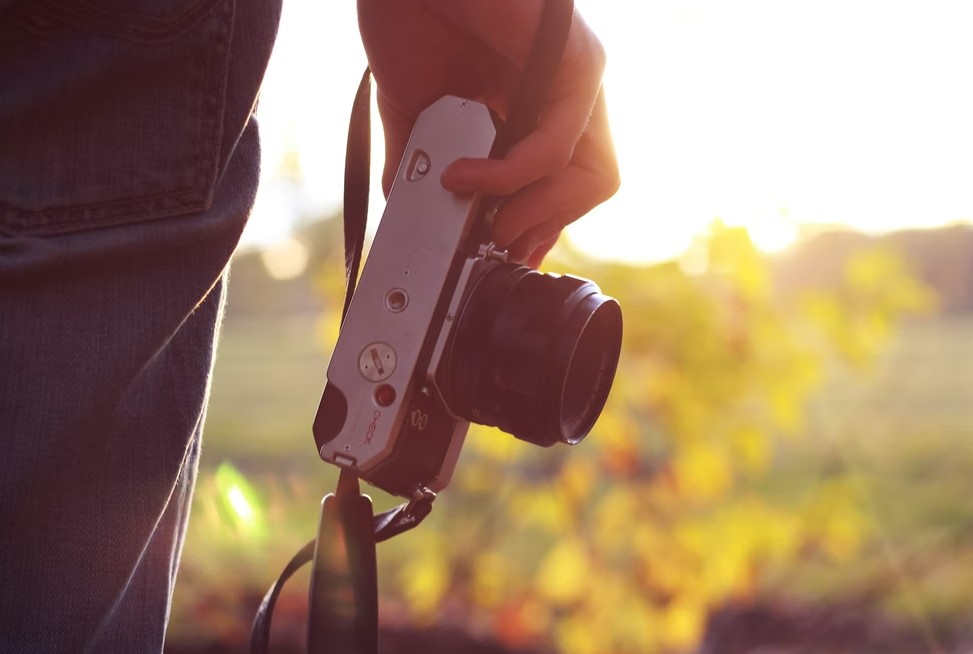 Matthews created this sunset photography week for people to give time and appreciate one of nature's prettiest creations. Remember that anyone can participate in this event as long as you have a camera or any capturing device you can use. As mentioned before, it is done in the full week of the third week of July because it is not every night that the sun produces brilliant color as it sets, and making it a one-week event is enough to see its majestic features.
Sunsets are amazing. Every day, they're there, waiting to be captured and appreciated. So doing it for one week every year is the least people can do. Plus, it deserves more recognition. Sunsets are vibrant and beautiful, with pink and orange hues that are simply breathtaking. They're also a great way to wind down after a long day, as the mellow colors can help to calm and relax you. So next time you see a sunset, take a moment to appreciate it. It's truly one of nature's most incredible displays.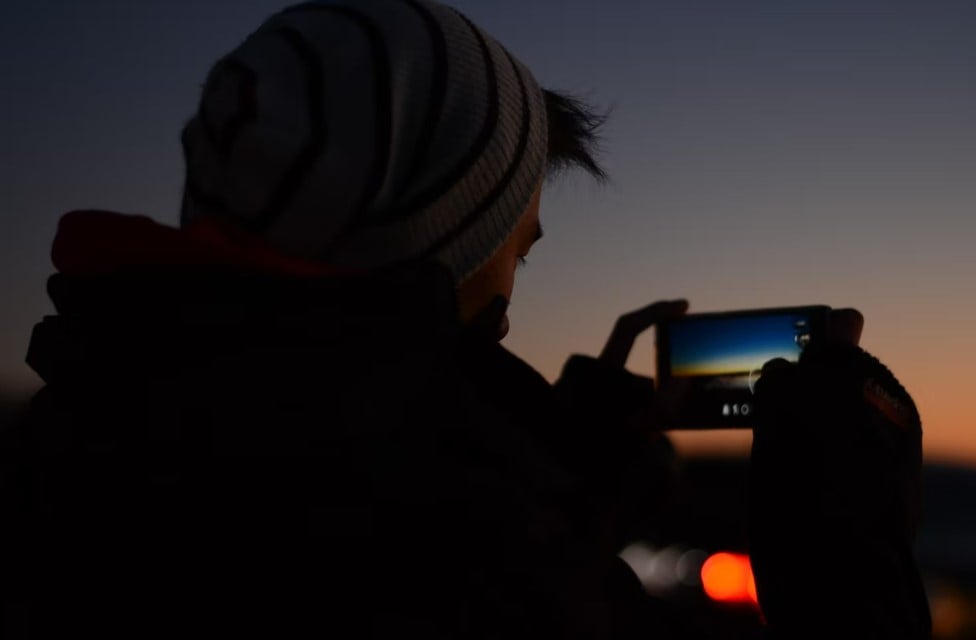 In addition to that, they held the celebration of the event in July because many people were present outdoors. Some even have the time to look for a house and lot for sale. In this way, more people can see and witness this scenery. Certainly, sunset is one of the favorite subjects of many landscape photographers because it signifies many things.
It will remind you that the day is almost ending, and you've had enough for the day. It is now time to rest and breathe for however long you have. The most important thing is that it gives you hope that another day will come, and on that day, you will have the opportunity to do whatever it is that you want to do. Indeed, the sunset celebrated in the third week of July isn't only about the beauty that it has but also the comforting message for people watching it as they go down and replace it with the moon.
Suggested Read: Must-Try Dishes at NAPA
Suggested Read: Experience the Beauty of Sunsets in Crosswinds Tagaytay
How to take part in the National Capture the Sunset Week?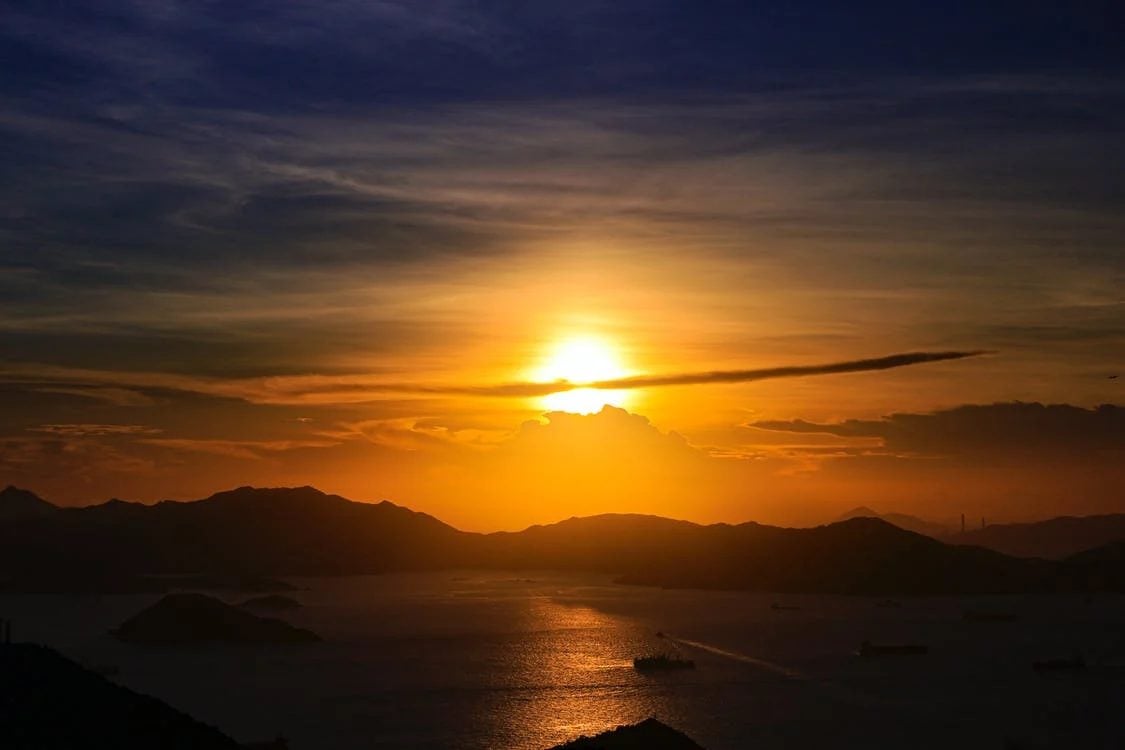 Like any other event, you need to prepare something to participate in the National Capture the Sunset Week. To get the most out of the scene you want to see, all you have to do is bring your camera, set it to the best settings, find a great place to watch the sunset, and get ready to be blown away by its beauty.
That's pretty simple, but your experience will be priceless once you see the admiring color, the moment the daylight slowly disappears, and the comfort it can give to the people.
This is probably the most basic thing you need to bring to this event. Regardless of your camera, it is okay as long as it is working. Remember that the best cameras are the ones you have on hand that is working. Cellphone cameras are acceptable, especially if they have features that can make your shot more aesthetic.
But compared to others, digital single-lens reflex (DSLR) cameras are more ideal because they have a larger sensor that lets more light in, and the exposure can be controlled better.
You don't need to buy a new one if you already have your own. You don't need to have high-tech cameras like those used to take pictures of some luxury house and lot in Metro Manila, and luxury house and lot in Daang Hari that are posted online.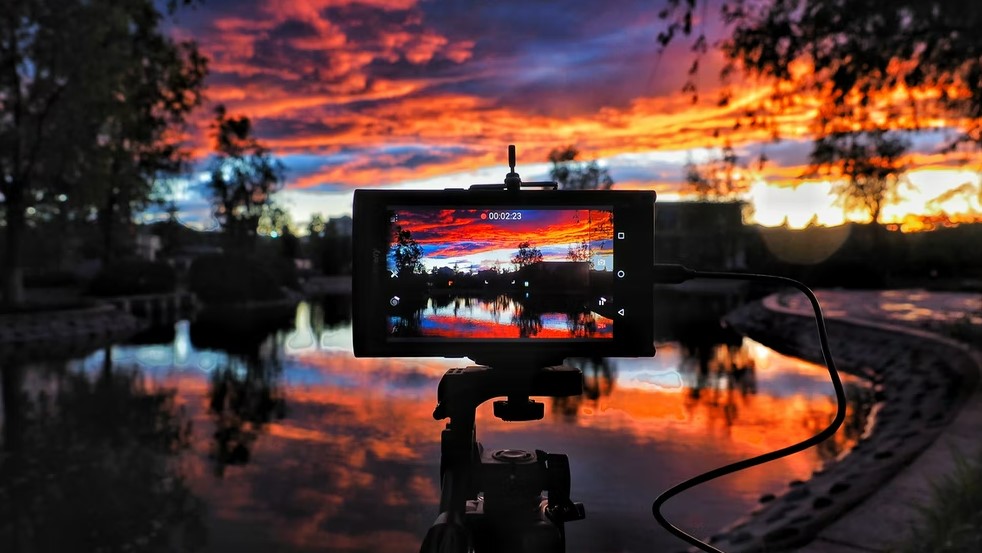 Use the Best Camera Settings
The settings of your camera are very important for capturing the magnificent sight of sunset. The right camera settings will either make or break your sunset photos. Sunset photography may look easy, but it takes the right settings to capture its true beauty.
You need to have the correct exposure and adjust your settings because sometimes there are extreme lighting conditions that might affect your sunset photos. Here are some camera settings you might want to consider as you join in the National Capture the Sunset Week.
Shoot with a wide-angle lens or with your lens's widest focal length. Set your exposure mode and focus mode to manual mode. You can set your shutter speed to 1/30sec or longer shutter speeds if you want. But remember, the darker the sun becomes, the slower shutter speeds are needed. Aperture priority mode can be set to f/16. Set the auto-white balance to daylight.
Sunsets are a fast-acting subject, so you have to plan your settings. But if you are not sure about it, it is better to capture it in raw and just make all the adjustments in the editing stage.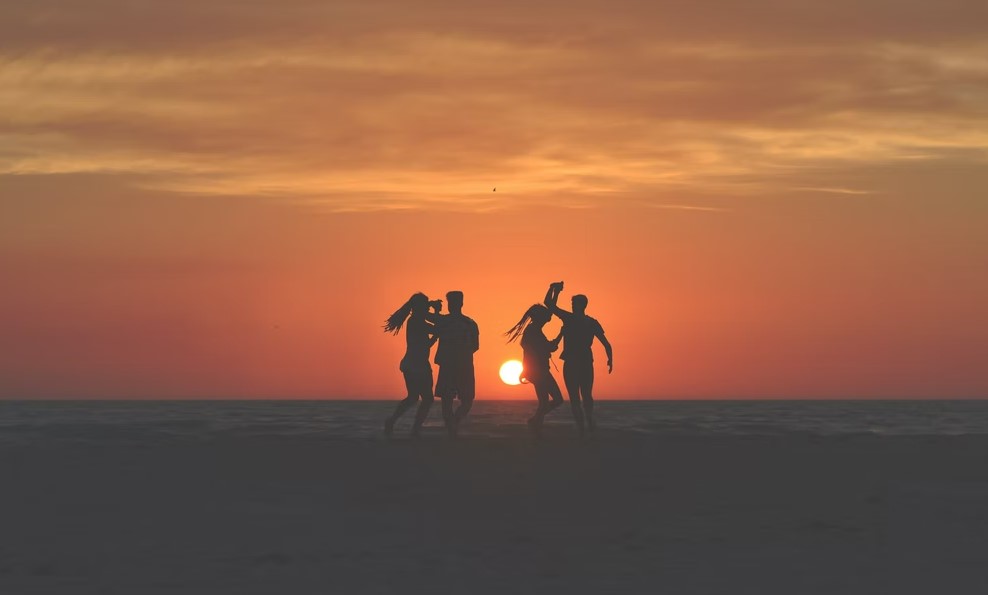 Find a perfect spot to see the sunset
Having your camera is not enough if you want to participate in this exciting event. It would be ideal if you could get a glimpse of the sunset from an ideal location. Others do not need to search for their ideal location because they already possess it.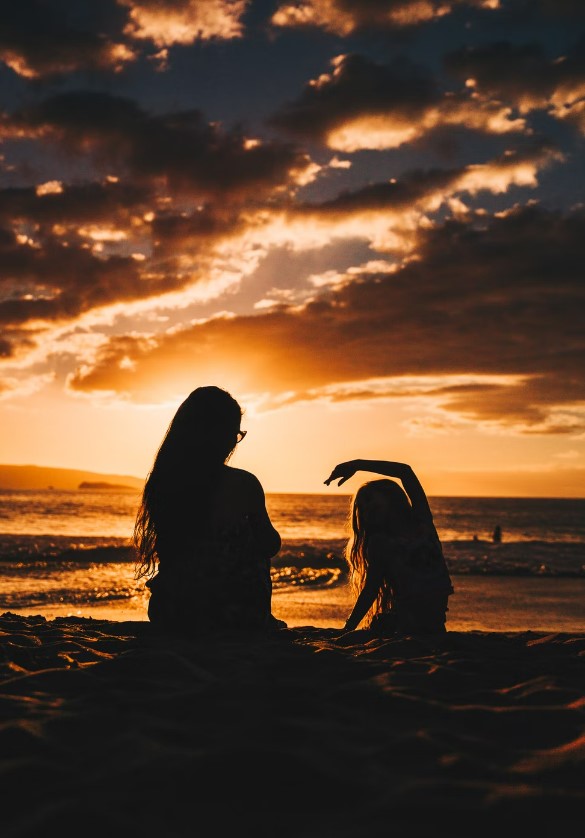 Enjoy the view with your family or friends
Rather than watching the sunset all by yourself, you and a group of loved ones can now enjoy its timeless allure together. Take a picture of them together and enjoy the visual effect. Make a healthy meal and spend the evening looking for a luxury property in Daang Hari with a view of the sky, a luxury lot for sale, or just a lot for sale in the best location to observe sunsets. Because you already reside there, you won't have to drive there again the next time.
For you to have an idea of someplace where you can perfectly see the best sunset view, they are provided below: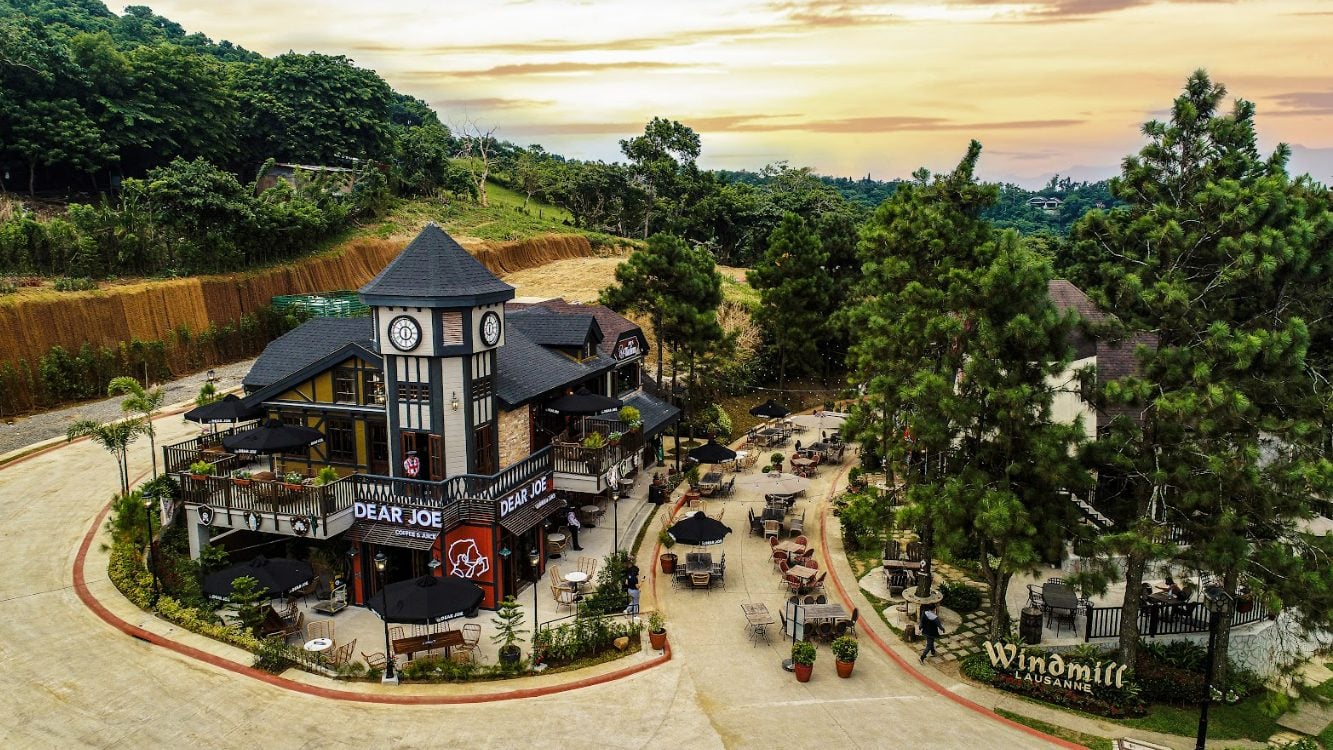 Dear Joe Tavern in Crosswinds Tagaytay
Enjoying a cup of coffee while capturing the sunset is absolutely a great plan. Why not drink your favorite coffee and at the same time be amazed by the sunset, right? Surely a must-include thing in your checklist. And because you're already in Tagaytay, you can visit Brittany properties in Tagaytayor Brittany Sta. Rosa properties because it offers similar luxury house and lot in Metro Manila, and luxury houses and lot in Daang Hari with a much cooler breeze.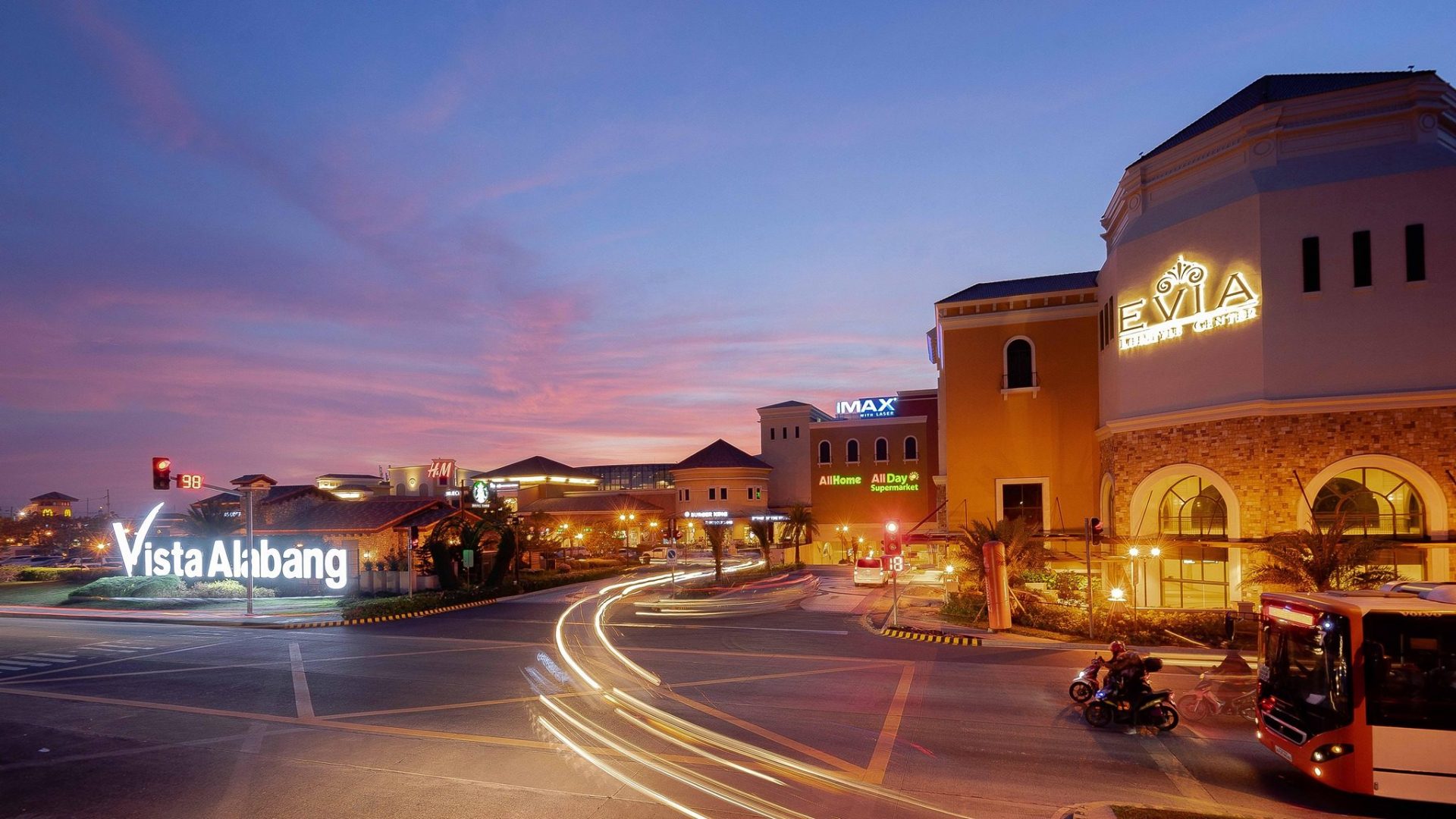 Of course, your favorite mall is considered one of the best sunset views. It's the perfect spot because it is surrounded by water, thus, accented the sunset view. And if you get tired, you can go inside the mall and watch your favorite movies or do some leisure activity. On your way home, you can check out some luxury homes in Daang Hari that will surely give back the memory of your dream house. By the way, a luxury home in Daang Hari is very easy to access because it is connected to many roads.
Having a perfect spot is the goal when taking part in the National Capture the Sunset Week, and you can't deny that the beach gives the best view when watching the sunset. Imagine riding a boat while taking a shot in the sunset. It is a more surreal moment to have. You're lucky if you happen to be at Boracay or Siargao at this time.
Celebrate the National Capture the Sunset Week
Indeed, National Capture the Sunset Week is very fun to participate in. It doesn't only offer a fantastic view that can capture your heart but also gives a heartwarming moment. And being able to do this in a perfect place like what Brittany Corporation offers is a good opportunity.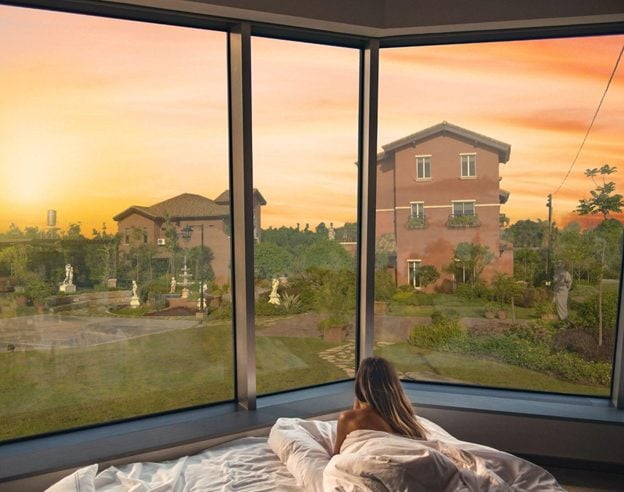 The properties they offer include luxury house and lot in Metro Manila, and luxury house and lot in Daang Hari are only a few examples of what Brittany has. So don't wait for the third week of July to come. You may now do your preparation by choosing one of the luxury places perfect for sunset view.
You may visit Brittany Corporation's website to know more about their house and lot for sale.
Read Next: Thematic High-End Communities in Alabang
Read Next: The Impact of Inflation Rate on Real Estate Investors
Read Next: Influencers in the Real Estate Industry
Read Next: Why are Lower Mortgage Interest Rates Being Offered?