BLOGS
Thematic High-End Communities in Alabang
Since the global pandemic occurred and the entire world is now slowly recovering from everything that it has taken away, many families are now recognizing the benefits of downsizing their current homes and moving into commercial and residential developments jam-packed with luxury and convenience that the entire family can enjoy through an optimal variety of houses with world-class amenities and other perks.
Furthermore, these communities are being highly recognized for what they offer, such as upscale features and spacious, healthy living options, especially in light of the global pandemic's parting thought, which is to maintain one's well-being by having a balanced lifestyle, which begins with a community that prioritizes the said concern.
Not to mention the need for flexibility in industry and academia as a result of the hybrid setup, particularly for individuals who live near or outside of Metro Manila.
Given all of these variables, families are increasingly looking for high-end communities in key locations across the country that are designed to enrich and improve their lives by providing a luxury home that meets or surpasses their expectations.
In terms of excellent locations in the country, many families, as well as bachelors and bachelorettes, are beginning to recognize Alabang as a preferred address for luxury living. Indeed, if you've always wanted to live in the South, look no further, for Alabang is the realization of your dream.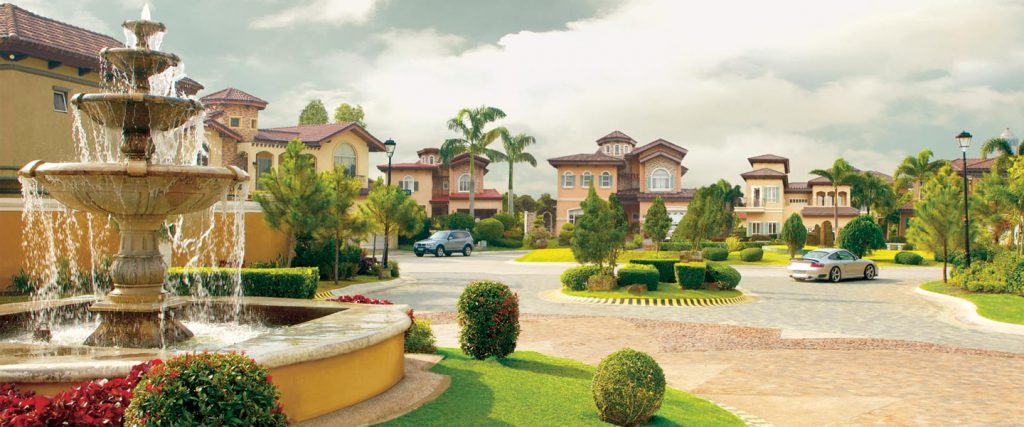 Perks of living in Alabang's High-End Communities
Nice gateway to North and South
Since Alabang is well-positioned in a location close to major business districts in Metro Manila and prominent establishments and major access points to nearby provinces in the South, Alabang is the perfect address to live in.
Furthermore, it has developed high-end communities that are perfect for your family and friends. One of which is Vista Alabang which features master-planned communities that houses luxury house and lot for sale in Daang Hari.
The leading name in luxury real estate development in the Philippines, Brittany Corporation, is creating Vista Alabang as an Italian-inspired neighborhood. Vista Alabang is a 1,500 hectare community with world-class amenities that will benefit you and your loved ones.
Currently, there are three master-planned communities in Vista Alabang which are uniquely design for families who want to settle in Daang Hari. These high-end communities include Portofino South, Portofino Heights, and Amore at Vista Alabang.
Another advantage of living in one of Alabang's high-end communities, such as Vista Alabang, which serves as a nice gateway to the North and South, is the ease with which you can get from one point to another, as it is conveniently accessible to well-known exits such as the Alabang-Zapote Road Exit, the Filinvest Exit, and the Muntinlupa-Cavite Expressway, or MCX.

A Balanced Commercial District Near Metro Manila
Living in Alabang's high-end communities just like Vista Alabang in Daang Hari means having your favorite high-end shopping boutiques, restaurants, and establishments at your fingertips. One of which is Alabang Town Center where you can enjoy all the eateries and leisure areas that you have always loved.
This can easily work for you as well, since Alabang, as a commercial district, is also conveniently accessible to other business districts such as Makati and Fort Bonifacio. Furthermore, there are other commercial developments that will soon rise in Alabang near its high-end communities that aspire to serve you well by making your life more comfortable and hassle-free.
Perfect for luxury, city living.
Alabang is a great place to live if you want to see what city life is like without leaving the country. After all, everyone wants to have the benefits of residing in the city as it comes with job and educational opportunities, increased opportunities to meet new people due to a diverse set of people and cultures, and greater access to infrastructure improvements and modern developments.
Besides, Alabang is just a few kilometers away from provinces where you can go to have your getaway and relaxation. And so, if you want a break from the hustle and bustle of the city without having to spend long hours of travel on the road, nearby provinces around Alabang such as Cavite and Las Pinas can be your perfect travel itinerary.
Portofino: One Posh Neighborhood
Known for its reimagined luxury because of the spirit of the Italian Renaissance it gives off through its luxury lots for sale, Portofino Alabang is a vast property offering thematic luxury homes in Daang Hari.
As a matter of fact, its enclaves testify to the luxury thematic residential lots that it offers. Not to mention that Portofino was awarded the Best Premium House of the Year in 2018 and Best Housing Development in Metro Manila and the Philippines in 2014.
Moreover, one of its enclaves, Amore at Portofino, was recognized as the Best Housing Development in Metro Manila in the Philippines last 2015. This only proves that you can trust Portofino Alabang as a luxury thematic community to give you the residential developments you've always dreamed of having.
Portofino Heights: The First Phase of Portofino Alabang
Portofino Heights offers luxury homes that range from 280 square meters to 1,000 square meters. Each luxury house is clothed with Italian architectural design such as gabled roofs, cobblestone pathways, cupolas, and pocket gardens.
To further elevate your lifestyle and ensure your comfort and convenience, Portofino Heights is built with amenities designed to secure your high quality of life.
One of which is the Monte Di Portofino Clubhouse which serves as a stylish amenity center where you and your loved ones can have fun as it functions both as a backyard and as a playground.
Portofino Heights has an Olympic-size pool with a sun terrace and lounge chairs for people who like to swim and do other water activities. You can bring your pals over for weekend trips or spend your summer vacation there without worrying about your safety because Portofino Heights is a gated community with high-level security and 24/7 roving patrol.
One of the model homes in Portofino Heights that you will surely love is the 292-square meter Raffaello Model Home. It is a ready-for-occupancy property that is perfect for a growing family. From its entryway, landscape, and down to the maximized interior space, Raffaello is definitely the perfect space for families who want a luxury home with a fusion of style and functionality.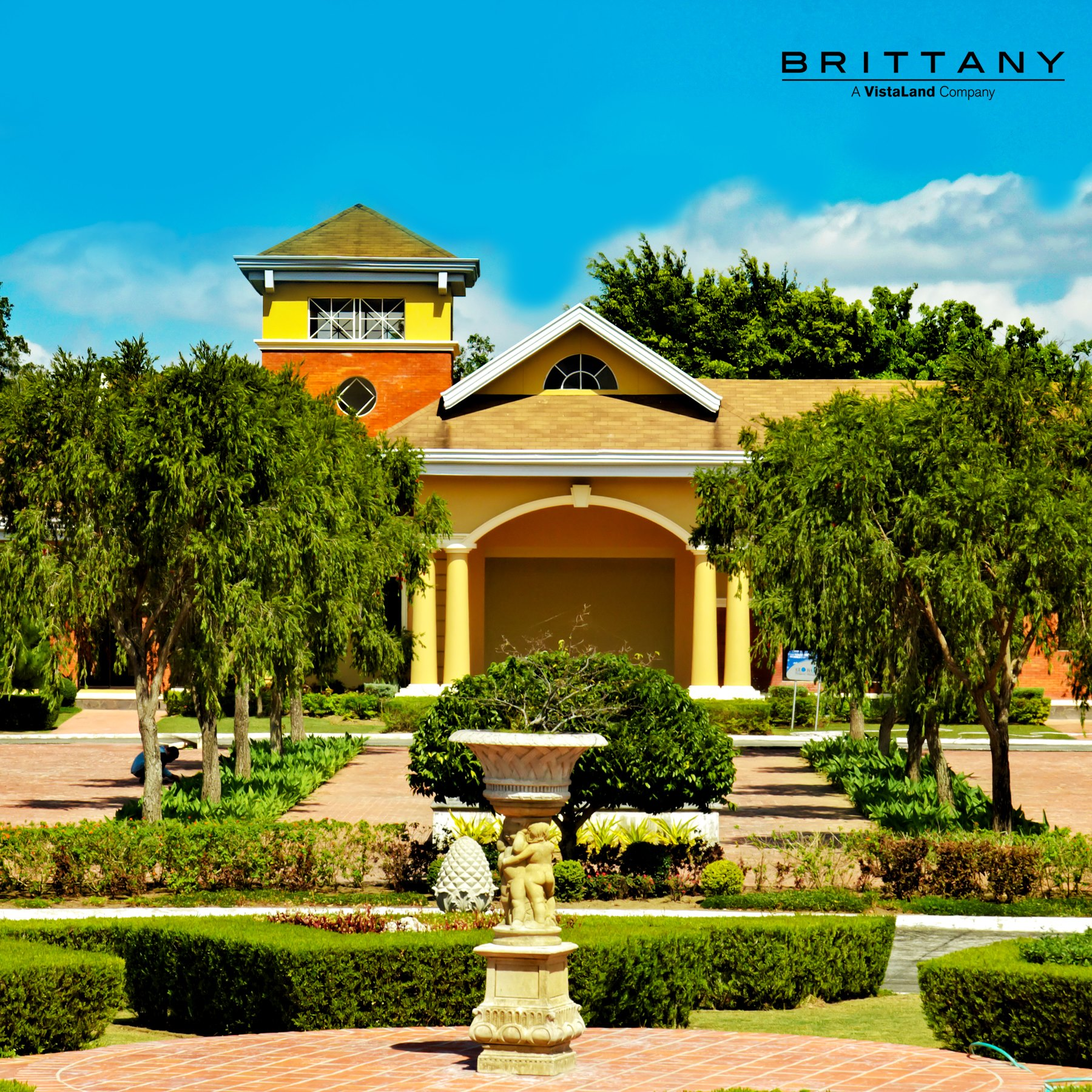 Portofino South: The Second Phase of Portofino Alabang
Similar to the first phase, it features luxury house and lot properties clothed with intricate architectural design in an Italian way. Luxury houses from this phase have sizes that range from 300 square meters to 700 square meters.
Furthermore, it also offers features such as a huge clubhouse complex called Parco di Portofino Clubhouse, events hall, swimming pool with sun deck and lounge chairs, indoor fitness center, basketball courts, and kiddie and therapeutic pool.
Aside from these features and spots, you will also enjoy some of its standard facilities that include underground utilities for power, cable, and communication as well as the high-level security with its 24/7 roving patrol and CCTV at all entry and exit points. Moreover, this Italian-inspired community has open space parks among others.
Amore at Portofino: Newest Enclave at Vista Alabang
Despite being the newest addition to the Italian-inspired community in the South, Amore at Portofino has won awards for its unmistakable appeal and rustic charm of Tuscany, making it a good investment for everyone.
It has lots ranging in size from 190 to 600 square meters. Amore at Portofino, like the preceding two phases, is outfitted with world-class facilities and amenities to assure your comfort and safety.
Furthermore, Amore at Portofino is a haven for a greener community, since residents and Brittany Corporation staff planted pine tree saplings that can develop in local climate conditions.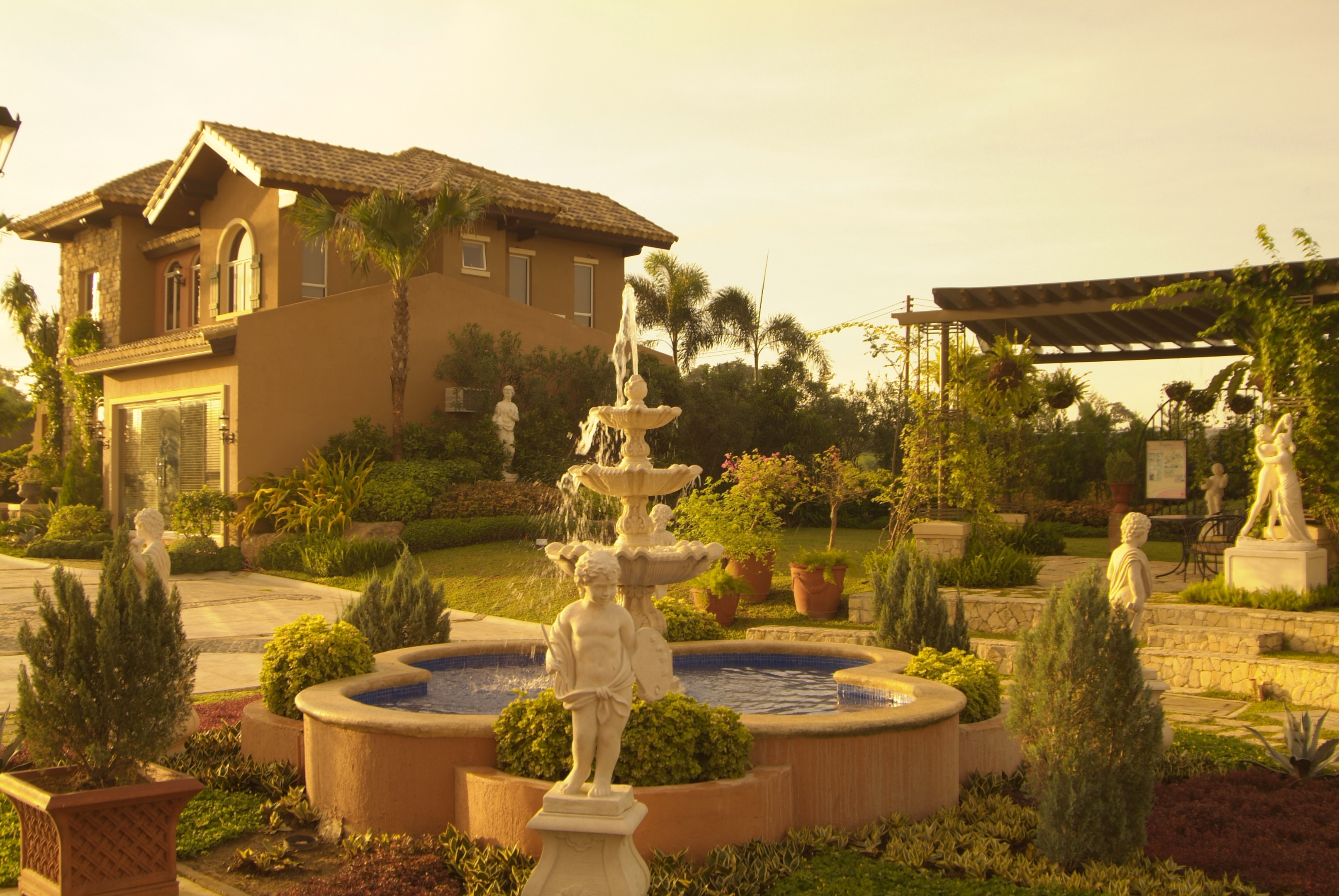 With Brittany Corporation as the leading name in Alabang luxury apartments, returning home to your own luxury house in one of its enclaves will undoubtedly fill your heart with incomparable delight to match the high quality of living you deserve.
After all, relocating to a home with creative and magnificent property designs, such as those in Vista Alabang, can provide you with incredible returns on your investment.
Not to mention that you'll wake up every day in a nice neighborhood, which is great for both your physical and mental health. When it comes to Portofino, a good experience means getting a good product.
Next Read: Thematic High-End Communities in Laguna
Next Read: Lausanne: The Taste of Luxury Living in Tagaytay
Next Read: Residential Market: State of High-End in 2022