BLOGS
Leisure Luxury: Boracay Activities You Should Try
You might have been to many beaches in the Philippines, but none would be as famous as the island of Boracay. It is one of the best white beaches in the country, so locals or even tourists would describe it as "Paradise". Boracay doesn't just offer beauty, flexibility, and creativity as it provides its guests with Boracay activities that you sure wouldn't want to miss.
Boracay Paradise
Boracay Philippines is known around the world. Boracay island is even considered one of the world's top destinations for relaxation. It is perfect to enjoy with your family and friends. Every day people visit to enjoy the white beach, nightlife, enticing food options, breathtaking sunsets, top-notch- luxury condotel in Boracay, and fun Boracay activities. The latter has been the top reason for some guests when they travel to Boracay.
You will never run out of things to do in Boracay. Since Boracay is just one hour plane from Manila, be sure to list it down to your #travelgoals this year. There are a lot of luxury leisure developments in Boracay that you will surely enjoy.
As you plan your vacation this year, don't just look for a luxury condo in Boracay but plan your activities in Boracay to maximize your stay on the island.
What would be the best things to do for a day trip in Boracay?
Boracay is not the typical island that you can just roam around and enjoy for a day. A day trip would really be a short stay but it could make you come back. For locals or people who will just stay on the island for a day, there are still activities in Boracay that will make your trip memorable.
If you're a first-timer, don't miss visiting and exploring White Beach. It is a 4-km beachfront where resorts, hotels, and restaurants are found. This is the main tourist attraction of Boracay island. This area is usually the most jam-packed because people gather here for sightseeing on the island, looking through the sparkling blue waters, and even laying down on the beautiful white beach. The White Beach area is divided into Stations- Station 1, Station 2, and Station 3 where you will find the luxury leisure developments in Boracay such as luxury condotel in Boracay and even Boracay condo for sale.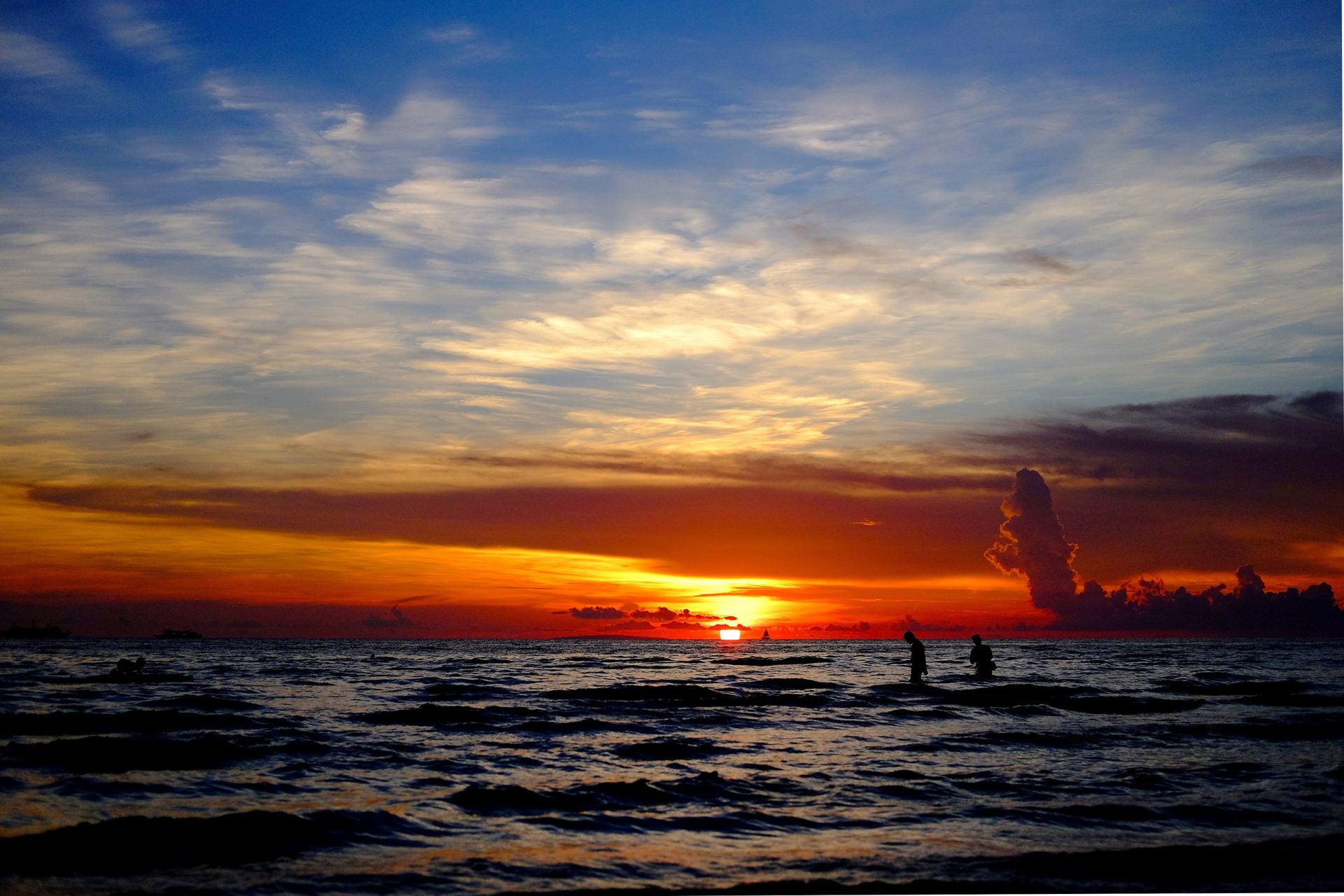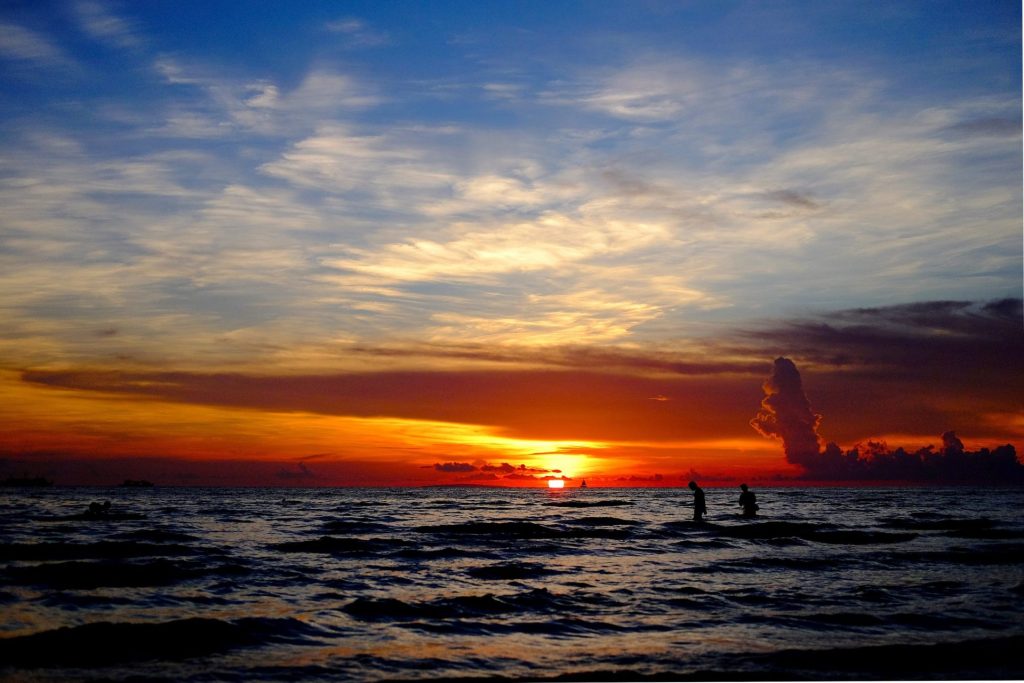 For a day trip, don't forget to include in your itinerary the most popular Puka beach, named after the puka shells that were lined up on the shores in the past. What is a Boracay trip without seeing Puka Beach? Puka beach is a tricycle ride away from White Beach. You can bring a mat to rest on here, or go on a walk around the beach.
Be sure to also try some Boracay activities and water sports like banana boat rides, fly fishing, jetskiing, or paddle boarding. Take a moment to have fun and enjoy Boracay beach activities.
What are the services or Boracay activities offered on the Island?
If you are now set to go to Boracay with your family, friends, or special someone, get ready for the things to do in Boracay. Get to Boracay safe and energized as there are a lot of activities in Boracay that you can try and explore. Don't just stay in your luxury condo in Boracay, go out into Paradise and see the beauty of nature. Maximize your vacation and make sure to make the most out of it.
How to spend your time on the island of the most popular beach in the Philippines?
Luxury Activities to do in Boracay
If you've never been to Boracay, some of the Boracay beach activities that will be mentioned here might be new to you, but brace yourself as you are going to be amazed by the fun luxury Boracay island activities you will find here. Make sure to take note of these Boracay activities if you want to maximize your trip to the island.
1. Island Hopping Tour
Don't just sleep in your cold luxury condotel in Boracay, your Boracay vacation is not complete if you will not experience any island hopping. Even if Boracay is a small island, it is still composed of beautiful beaches for your discovery.
Island hopping will take you to beaches of beautiful waters and amazing sea creatures to enjoy at a close distance. Your Boracay tour might include getting to Magic Island, Crystal Cove Island, Bulabog Beach, Ilig Iligan beach, and Diniwid Beach. With all these beautiful beaches, you can also enjoy activities such as cliff diving.
During your island hopping tour, make sure to also enjoy your food as delicious grilled buffet lunches are served as part of the island tour packages. Can you now picture the seafoods and grilled meats prepared for you with fresh fruits and vegetables from the island? The island tours became more exciting because of the food on the island.
Price: Depends on your chosen package with a travel agency
2. Paraw Sailing
If you are not familiar with Paraw Sailing, paraw is the small boat you will definitely see on the island of Boracay. This paraw is a large sailed boat made of bamboo and wood with two logs on either side to keep the balance. This sailboat activity can accommodate up to 10 people so you can enjoy the adventure with your family and friends as you explore the amazing beaches of the island.
Price: Paraw sailing- 3,800php per person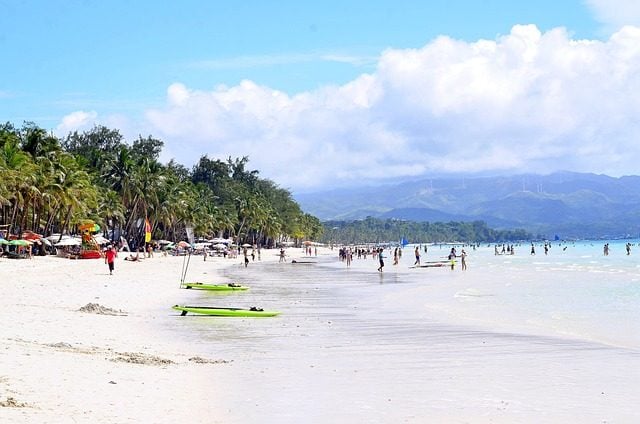 3. Scuba Diving
Another luxury activity in our Boracay island activities is Scuba Diving. This is divided into three categories: 1) Fun Dive for divers with certification 2) Discover Scuba for non-licensed drivers, and 3) Open Water where you will take a 3-4 day course and gain a diving certification.
If you love the ocean and the creatures underneath, you will surely love scuba diving and will be worth it for you for the price. Just a reminder that if you have a medical condition such as high blood pressure, epilepsy, etc., are pregnant, or are already in your senior years, you are not allowed to take this scuba diving activity. Let the younger and the more energetic take time to enjoy this.
Price:
Fun Dive- 2,500php per person
Discover Scuba- 3,500 per person
Open Water- 25,000 per person
4. Wind Surfing
If you're a water sports enthusiast, this is for you. This luxury activity is a combination of surfing and sailing. You can enjoy the waves while enjoying the strong winds. There is a 60 minutes class for this and for 15 minutes you can enjoy this water sport. This is also not recommended for people with medical conditions, pregnant and senior citizens.
Price: Wind Surfing- 3,200php per person
5. Jet Skiing
Enjoy the wind and the waves as you try Jet skiv. For adults 18 years old and above, you can ride a unit for thirty minutes to an hour with your family or friends (up to 3 pax) or even race with them as you enjoy the Boracay waters. Feel the adrenaline rush as you speed up along the blue waters of Boracay.
Price:
2,500Php 15 minutes
4,200Php 30 minutes good up to 3PAX
7,600Php 1-hour good up to 3PAX
6. Helicopter Tour
Are you surprised to know that there is such Boracay activity as a helicopter tour? Yes, you read it right, one of the luxury Boracay island activities is a helicopter tour. This is also divided into three categories you can choose from; 1) Helicopter VIP Tour, 2) Helicopter Island Tour, and 3) Helicopter Beach Tour.
For the VIP Tour, you will be able to enjoy a 20-minute ride via helicopter to see the beautiful island of Boracay plus the neighboring islands of Crocodile Island and Carabao Island.
The helicopter island tour is a 15-minute helicopter ride to see the beauty of Tambisan Reef as well as Puka beach, Bulabog beach, White Beach, and Diniwid beach from a bird's eye view.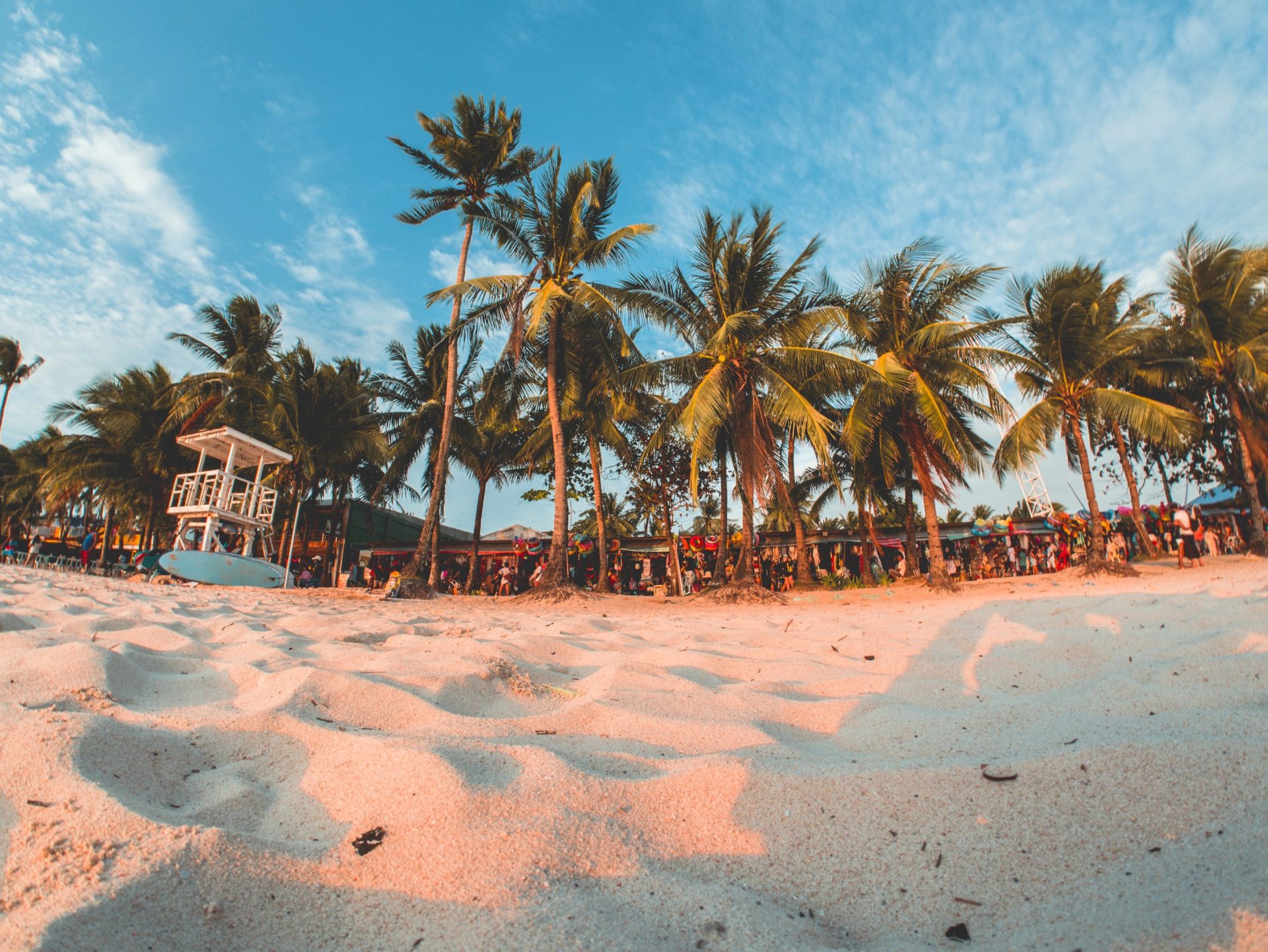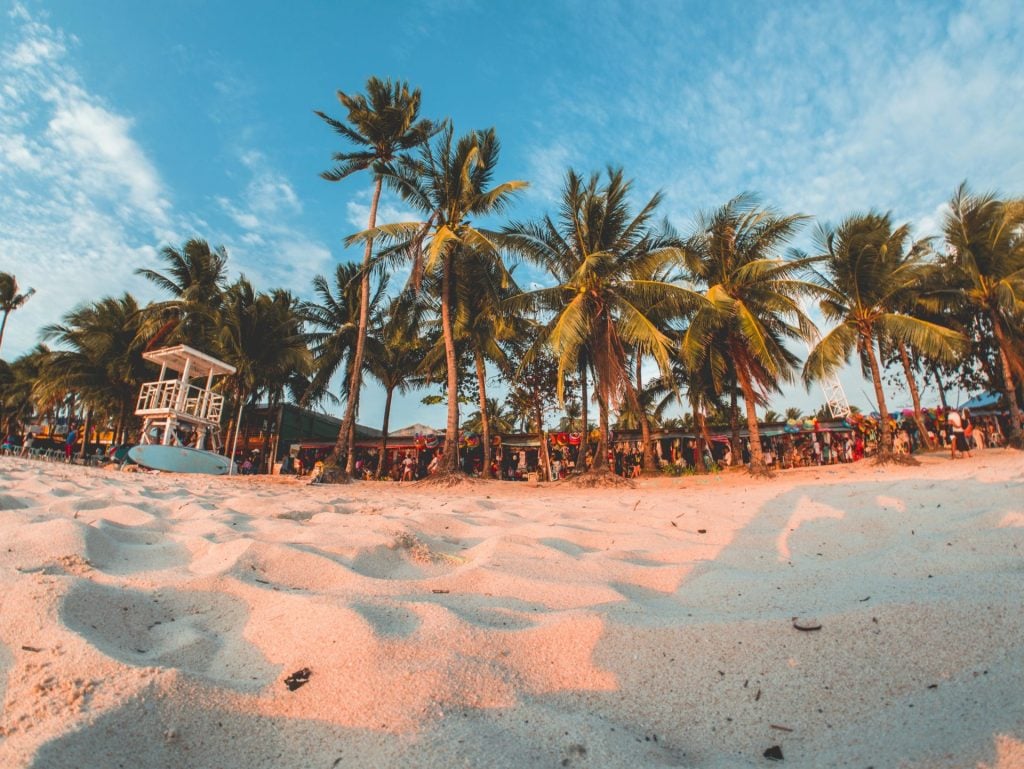 While the helicopter beach tour is a 10-minute adrenaline ride seeing the waters, the sands, and reefs from above.
All of which will surely make you enjoy the beauty of nature as you come close to the blue sky.
This is quite a luxurious activity yet you will never forget this experience.
Price:
10 mins-6,250/person (2pax) 5,550/person(3pax)

15mins-9,700/person(2pax) 7,400/person(3pax)

20mins-11,500/person(2pax) 9,150/person(3pax)
These are just a few of the luxury activities in Boracay. There are more so be sure to get out of your luxury condo in Boracay and enjoy the white beach and the activities it offers.
Want to stay in Boracay Paradise?
As you enjoy Boracay Paradise, don't forget also to check out Britanny Boracay and its condo for sale in Boracay. There are new luxury condo in Boracay brought to you by Brittany Boracay that will either make you come back to Boracay many times or will push you to own a property condo for sale in Boracay Paradise and stay there for good. Either way, purchasing your first luxury condotel in Boracay will be one of your best decisions more than experiencing the luxury activities of the island.
Suggested Read: Boracay Travel Guide: Things To Consider Before Staying In Boracay
Suggested Read: What Is Boracay Like For Foreigners
Suggested Read:Why You Should Invest In Boracay
Suggested Read: Top 10 Reasons To Visit Boracay
Suggested Read: Why You Should To Boracay