BLOGS
Why You Should Move To Boracay in the Philippines
Boracay is your home away from home because of the stunning scenery of its undiscovered islands, the melodious sounds of the crystal blue waves slamming on the shore, and the delicate powdery touch of its white sand.
But would you take the chance to make the most valued possession of the Philippines your residence? Given that you intend to live on this magnificent island, do you want to stay out of your comfort zone for a long time?
It's not Manila, which means less traffic and pollution.
Aside from the noticeable differences—Manila is the capital city of the Philippines, and the beach serves as a getaway from it—people in Boracay lead leisurely lives. In contrast to Manila, where individuals must juggle numerous tasks and meet arbitrary deadlines, Boracay residents have the luxury of time on their side. This slower speed gives you more time to unwind and escape the metro's busyness.
There is more than the famous Boracay nightlife.
One thing that has made Boracay famous is its booming economy and wild nightlife. Along the central coastline, there are a lot of shops and bars, and at night, these locations are more noticeable. These pubs are frequently the scene of rowdy gatherings that go late into the night.
However, this strip only makes up a small portion of what comprises Boracay and does not adequately characterize the island. Numerous locations on the island encourage healthy living and overall well-being through relaxing in their spa salons. Additionally, beyond the central coastline is a vast area of farmland where natives and islanders live in modest huts and cottages, except for a few high-rise resorts here and there.
Now is the ideal time to buy in Brittany Boracay, whether you're searching for a second home, an investment property, or a permanent abode. If you've decided to live by the sea, you can rely on our experts to take care of your property management requirements.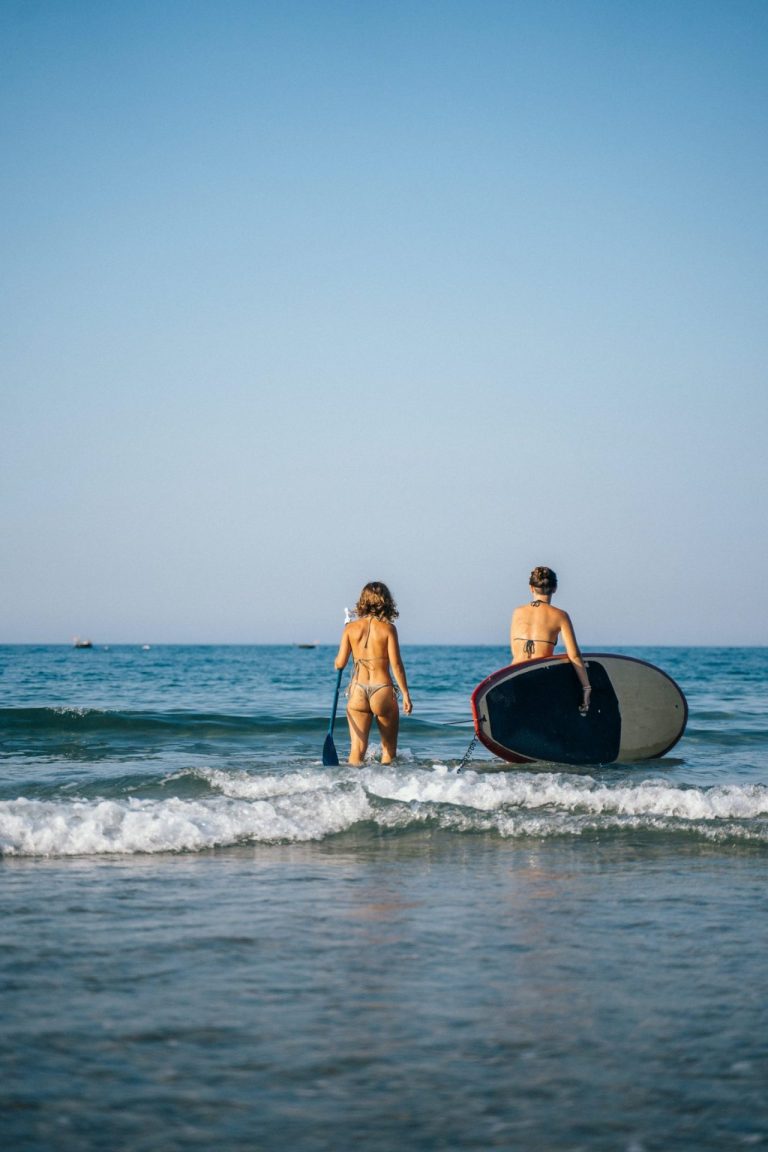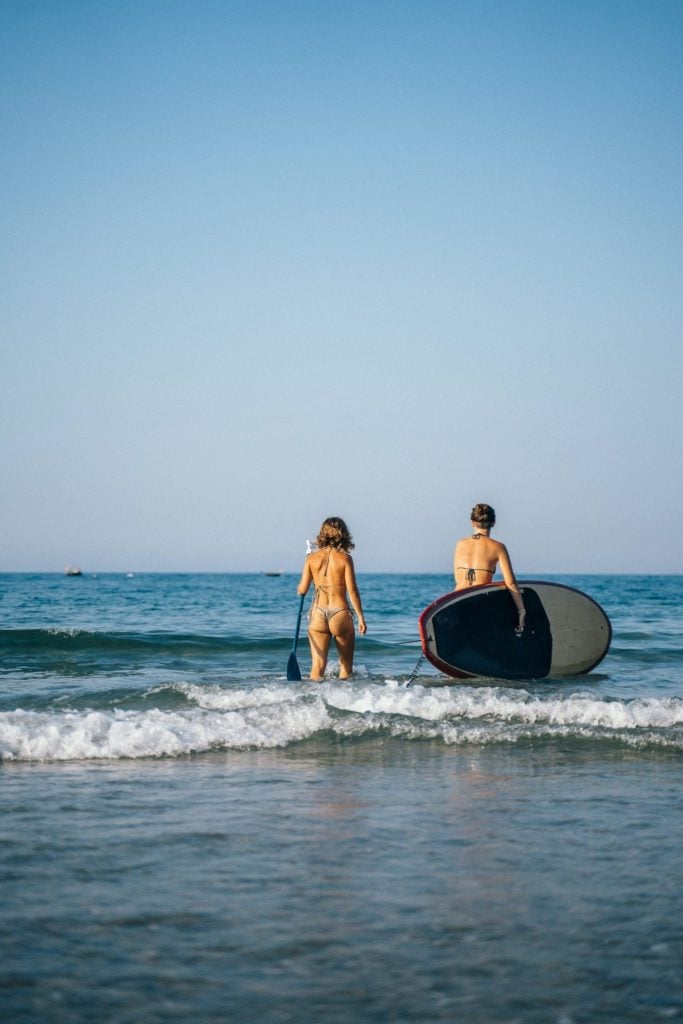 Why Move To Boracay? Cool Things About Living on the Island
1. Why Move To Boracay? Wake up to one of the best beach sceneries in the world.
The beautiful island of Boracay would make an excellent spot to call home! Isn't it lovely to know that this beach is only a short drive from home if you need to unwind after a stressful week at work? Living on this island allows you to experience Boracay daily without paying for travel, lodging, etc.
For you and your family, it would be wonderful to enjoy this island's beauty every day! Purchasing real estate on this island is a wise investment as well. Living on a beach coast is far more pleasant than living in a place like Metro Manila. More individuals are drawn to this way of life.
2. Why Move To Boracay? Lifetime opportunity to try all the exciting activities in Boracay.
On the lovely island of Boracay, there are many enjoyable things to do. Some of the famous options include island hopping, underwater discovery, helmet diving, and parasailing.
If you choose to reside in Boracay, you can engage in all these activities throughout the year. These are things that are difficult to do when in the Metro.
3. Why Move To Boracay? Business Opportunities in Boracay
As a result of Boracay's reputation as one of Asia's top beaches and its widespread recognition, the island receives an increasing number of visitors each year. People who live nearby or who choose to invest in one of the luxury leisure developments in Boracay on the island might seize this chance by building various companies and facilities that will serve the needs of visitors while they are on vacation there.
There are numerous benefits to residing on the stunning island of Boracay, but remember that only some can own property or call it home. Others would promise to return to this island, but it's different if you say, "I reside on the gorgeous island of the Philippines."
Reasons Why Living Near the Sea Is Good For Your Health
1. Living Near the Sea means Breathing Cleaner Air
It is now official. The air at sea is cleaner and less polluted. According to a study, the air in natural areas, such as forests and bodies of water, contains more negative ions than in urban areas. These ions are our companions. They increase serotonin, a mood regulator, and our energy levels during the day.
Furthermore, coastal living means more sunlight because we spend more time outside. Good news for those who suffer from seasonal depression during the long, cold winter months. Perhaps it's an argument for a low-season coastal vacation to keep you mentally healthy.
2. Sea Breeze Immune Booster
Did you know that plants and trees that grow near water produce Phytoncides?
Something amazing happens when we breathe these in. Our white blood cells increase, making us more likely to fight infections. As a result, spending time near water benefits our immune systems and overall health.
3. More Vitamin D = More Vitamin Sea
People who regularly seek out blue space or live near water absorb more vitamin D, which is required for healthy bones and teeth, reducing inflammation and supporting our immune system. It also helps with hypertension. Being near water is not only relaxing, but it is also physiologically calming and will lower blood pressure if done regularly.
4. Improved Physical Health
It is no surprise that those who live near the coast have better health than those who live in less affluent areas.
There is a strong link between coastal living and exercise. Those who live near the sea or other bodies of water are more likely to exercise outside. Furthermore, moving through the water while breathing cleaner air is a winning combination. The lifestyle not only promotes self-care but is also energizing and invigorating.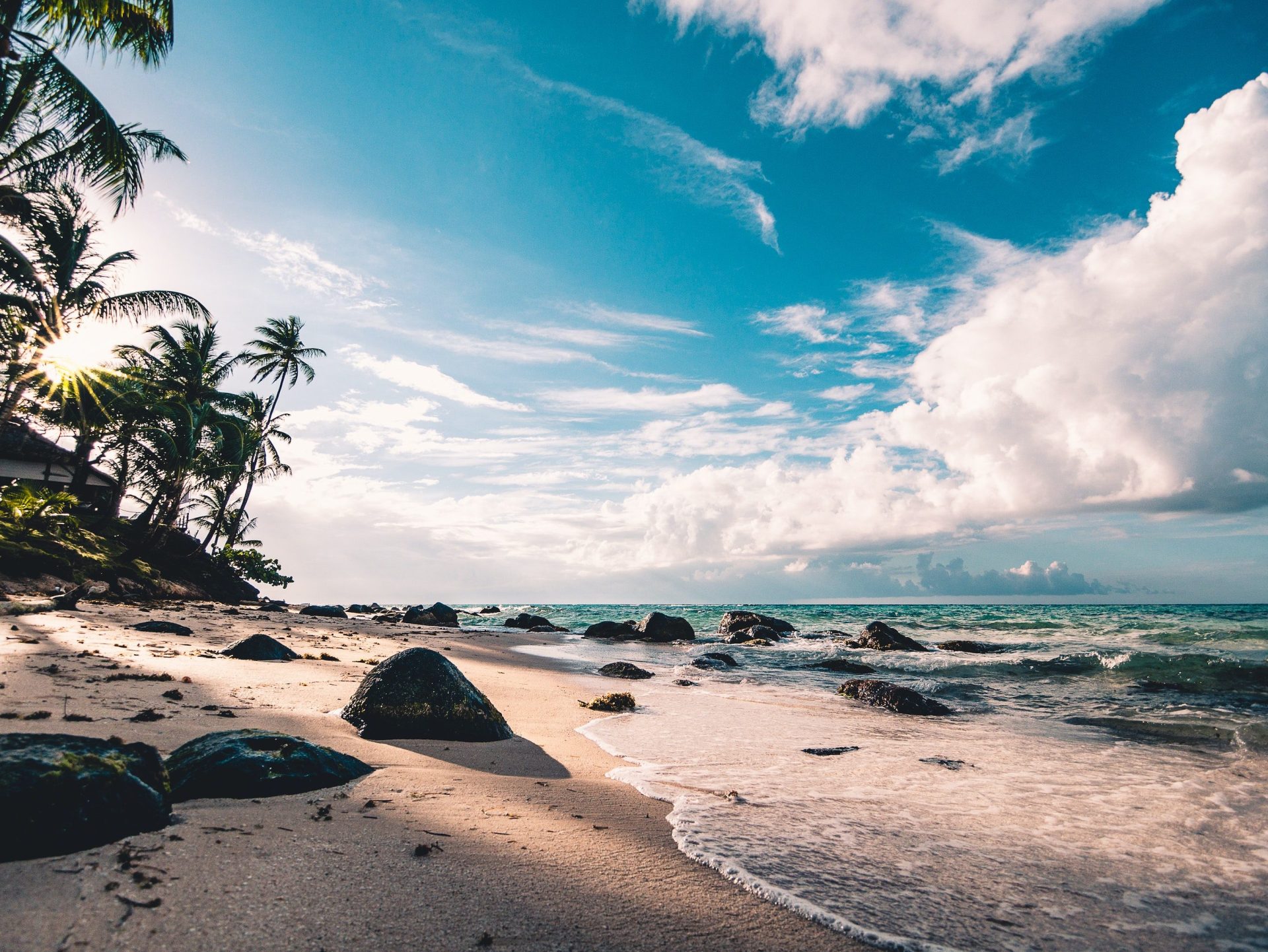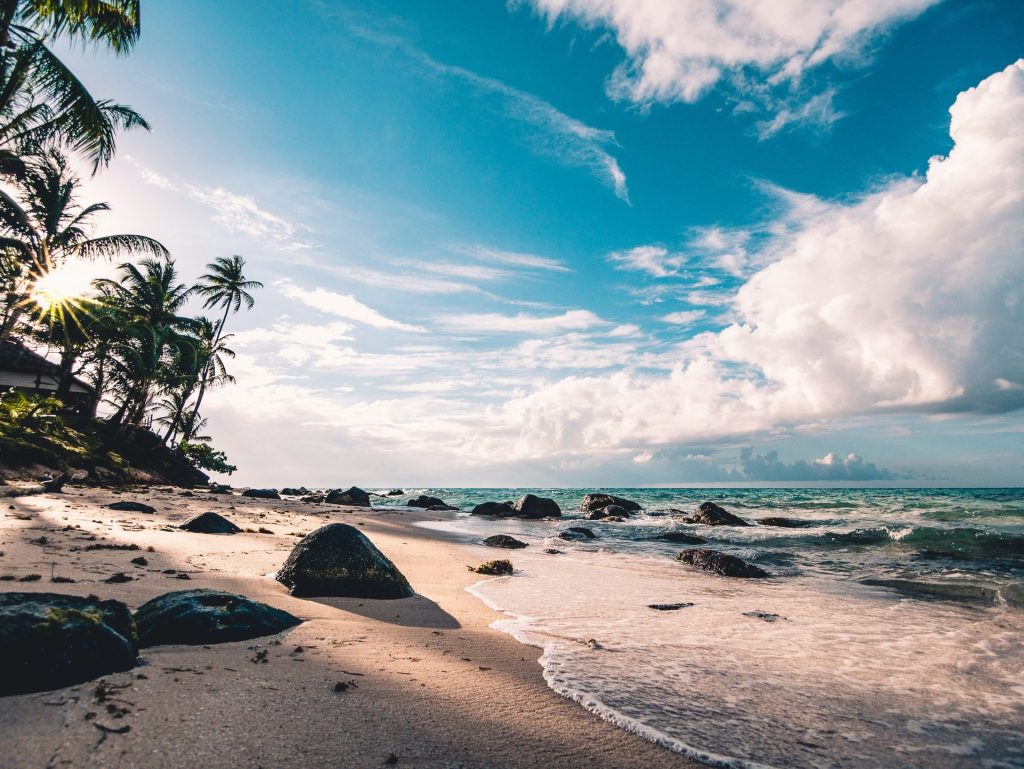 5. Your sleep will improve, thanks to the Warm Sea breeze
Sea air is beneficial to sleep because it is generally cleaner and fresher, with higher levels of oxygen, which can help with sleep. Negative ions in sea air boost your ability to absorb oxygen while also helping to balance your serotonin levels, one of your body's happiness hormones.
6. If you're struggling with Depression, Coastal Living can be Helpful
For the ocean to have a positive impact on your mental health, you don't even need to get your feet wet or sand between your toes; simply being near the ocean, or even having a view of the ocean, can be relaxing and uplifting for the mind and soul. Even just looking at clear blue water has been shown to increase levels of the neurotransmitters dopamine and serotonin, which help improve mood and reduce stress, anxiety, and depression.
7. Living by the Sea Calms Us Down
Simply being near the sea induces a more relaxed state. Just looking at the white sand beach and the turquoise waters helps to relax the nervous system. The sea breeze and frequent, soothing lapping of the waves act as a regulator, providing much solace and calm. Seeing or hearing waves can make all the difference.
8. Life and Workplace Haven
While we can't all have a sea view from our desks, having one is extremely beneficial.
Compared to those who did not have a sea view, people report being happier and more satisfied at work. While most of us do not have a view of the sea from our office windows, it is good to know that a natural environment, or some green space, is also beneficial. Those who were fortunate enough to have coastal views reported being the happiest.
Living near the ocean can improve your health, reducing your risk of obesity, heart disease, and other illnesses. It's no surprise that ocean-front property values, such as luxury condotels in Boracay, are so high. With a wide variety of health benefits and breathtaking views, living near the ocean is a dream come true.
Suggested Read: Experience the Best of the Philippines in Boracay
Suggested Read: Here Are The 10 Most Popular Kitchens Of 2022
Suggested Read: Why You Should Invest In Boracay, Philippines
Suggested Read: Luxury Cruise This Holiday Season
Suggested Read: What Is Boracay Like For Foreigners
Suggested Read: 5 Must-See Spots in Boracay