BLOGS
Luxury Cruises This Holiday Season
For many people, the quintessential celebration of holidays happens in the warmth of home. Think of luxury real estate properties clad with festive decorations, sumptuous holiday dining options, and family get-togethers. For others, the holidays are meant for a different kind of vacation voyage: luxury cruises.
Nothing screams luxury more than sailing to the best destinations and visiting the most beautiful harbours in the world while indulging in five-star accommodations and personalized services do. Ahead is everything you need to know to celebrate the holidays at the sea.
Holidays at the Sea: See the Best Luxury Cruise Lines to Celebrate Christmas and New Year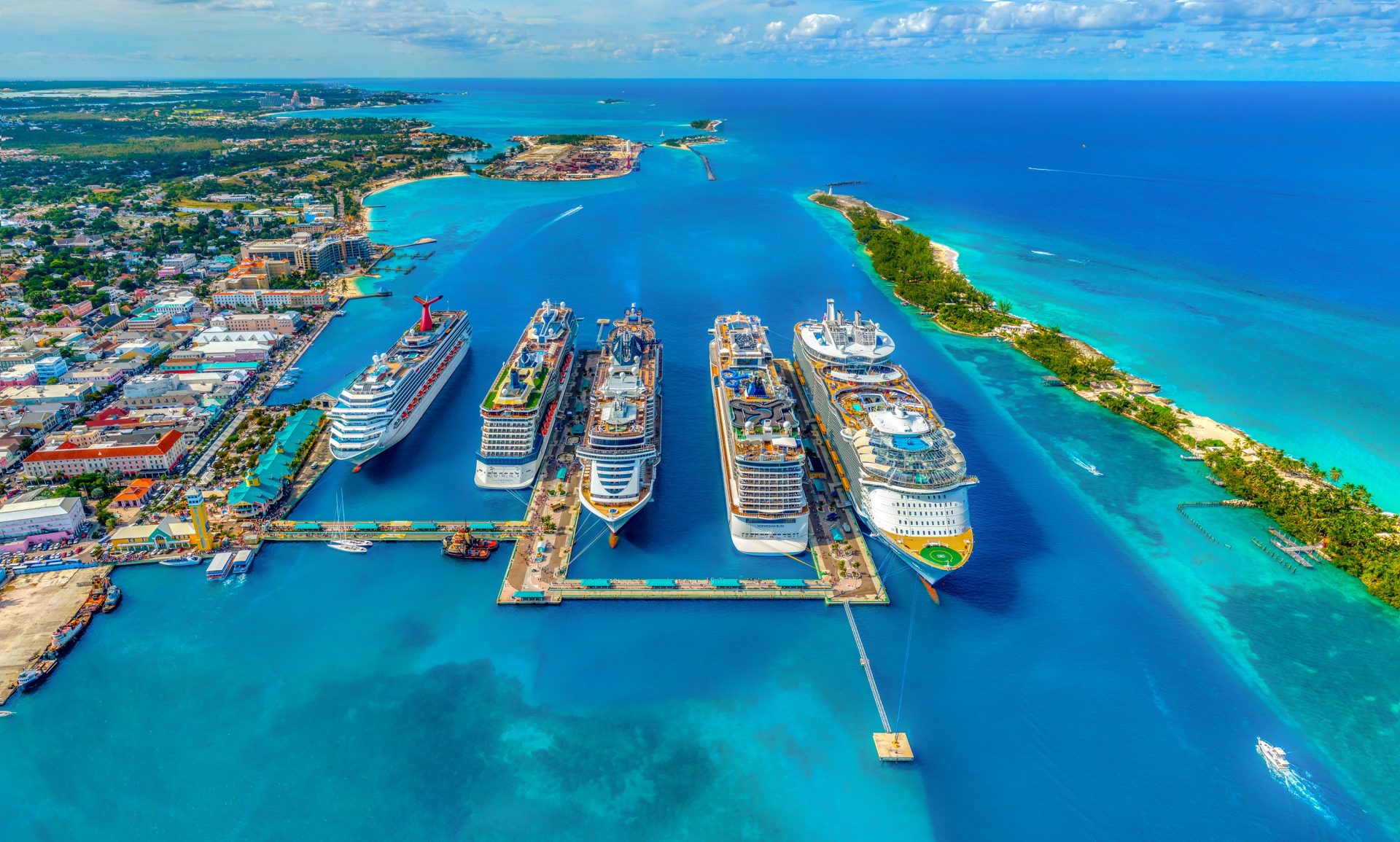 There is a long list of luxury cruise lines offering first-class services for solo guests and group travelers. And the best part about having options is you can find one that will suit your personality, needs, and vacation preferences. Because although the majority of luxury cruise lines offer the hallmarks of high-end seas cruises, each one has its own defining characteristics and unique deals.
For example, huge cruise ships often go all out with all-inclusive services, a longer list of destinations, and special deals that extend past the shore (e.g., shore excursions). Meanwhile, smaller cruises appeal to travelers who prefer an intimate cruise line experience and a more personalized service. Plus, a smaller cruise ship will likely set sail on exotic itineraries that large ships cannot pass through.
So, to help you pick the best luxury cruise for the holidays, Brittany Corporation list down the best luxury cruises and the unique experiences they have on board.
Regent Seven Seas Cruises
No one delivers all-out luxury more than the Regent Seven Seas Cruise line does. From grandiose Carrara marble floorings, and the most spacious suites, to an all-inclusive cruise fare, the luxury cruise ship aims not just to impress but also to enchant passengers with a lavish sailing experience.
You can enjoy pre-cruise perks such as business-class intercontinental flights and luxury hotel stays. Shore excursions are also included. Once you are on board, expect the next level of pampering and fine dining services. Passengers can indulge in hybrids of buffets and bars that serve premium drinks, prime-aged meats, and other delicacies from breakfast to dinner. Some of the specialty restaurants onboard are Pacific Rim (Asian) and Chartreuse (French).
Regent Seven Seas cruise ships also offer the most spacious suites. Its Seven Seas Spleandor cruise line is basically a luxury condo on board. The ship features roomy suites with a private bathroom and a spacious balcony.
Silversea Ship Cruises
Dreaming of a white Christmas? Regent Seven Seas cruises offer the most diverse luxury cruise itineraries, including remote polar areas like the Arctic's Northwest Passage. That said, all passengers receive polar jackets and essentials to keep them warm. Another popular offering of the luxury cruise is their top-notch butler service. Each suite in Silversea Ship comes with a butler service that encompasses a long list of personalized services. These include accompanying you to port towns, packing (and unpacking) luggage, and doing laundry, among others.
In terms of unique dining options, Silversea Ship introduced a culinary concept called SALT (Sea and Land Taste). It features different local delicacies onboard through cooking classes and culinary-centric shore excursions.
Viking Ocean Cruises
Viking Ocean Cruises is for you if you want a luxury cruise experience focusing more on off-shore destinations. This luxury cruise line offers river cruise and ocean expeditions like the Mississippi River and the Great Lakes. Viking Ocean's ships sport a sleek and modern design that allows them to access difficult-to-reach ports in Europe. In fact, the cruise line offers a selection of land tours in every port included in the itineraries. A typical voyage can range from eight nights to over a month.
Even while onboard, passengers can fully immerse themselves in the ship's exotic destinations with the guest suites' indoor-outdoor design. All cabins include expansive windows and open balconies. Just take note: Viking Ocean Cruises cater to adult passengers only, so it might not be suitable for family trips that include children under 18 years old.
Oceania Cruises
Also known as Oceania Riviera, Oceania Cruises travels to over 450 ports worldwide and offers summer and holiday itineraries that are foodies-, family-, and youth-friendly. The luxury cruise line also offers one of the most sought-after dining options, from French classics to prime cut meats. Some of the popular names on the list are the Grand Dining Room and Jacques French bistro (by the popular chef Jacques Pepin), Toscana for Italian classics, and Polo Grill steakhouse for dry-aged beef and prime meat goodness. A special seven-course meal are also available for passengers by request.
In terms of additional services, Oceania Cruises provides 24-hour butlers services (from butlers trained under the Guild of Professional English Butlers), private spas, art workshops, wine tasting sessions, and art classes, to name a few.
Make the Most Out of Your Holiday Luxury Cruise Ship Experience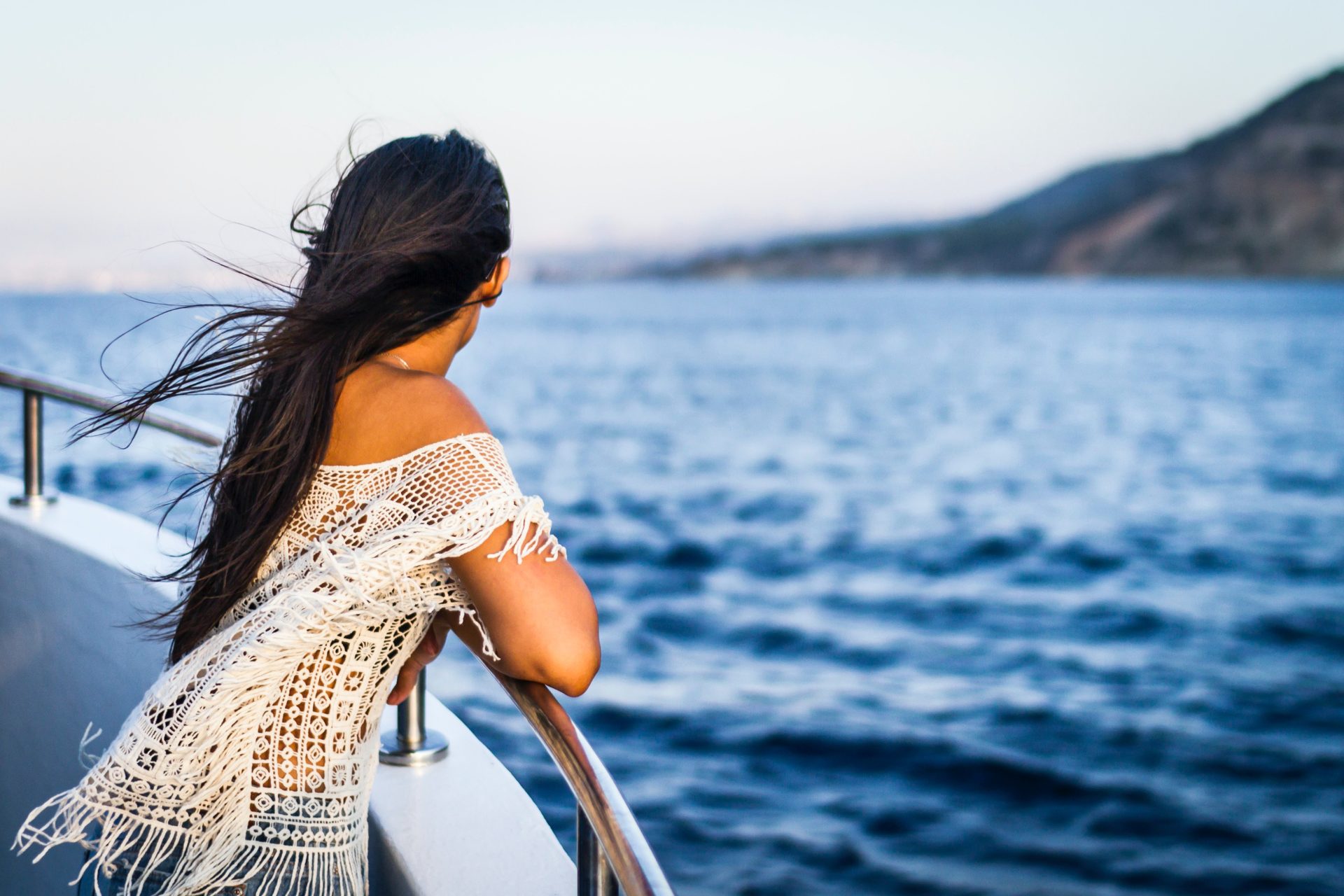 The spacious suites, world-class amenities, and all-inclusive service of luxury cruises make them the "floating luxury real estate" for many. After all, boarding one feels like checking into an upscale hotel or a luxury condo. If you are sailing for the first time, you can maximize your cruise ship experience by being prepared.
First off, bring the right clothes. Luxury cruises ships provides different activities, ranging from casual shopping, formal dinners, and lounging. Check your ship's dress codes in advance so you can dress accordingly. Next, pace yourself onboard. Cruises involves a lot of activities happening all at once. So, if you do not plan your days, you might find your luxury cruise more tiring than enjoyable. Make it a habit to check your cruise's daily program and plan ahead. It is also best to include some downtime on your schedule to fully enjoy the ship's recreational facilities, like spas and deck pools.
Lastly, maximize loyalty points by being a loyal guests. If  you are planning to join more luxury cruises in the future, you can earn more perks and discounts (e.g., free room upgrades, complementary services, etc.) by earning points to at least one of the best luxury cruise lines in your list. Ask your travel organizer about on-board credits to make sure that you are getting the best deals out of your holiday cruise.
Experience World-Class Luxury with Brittany Corporation
The best luxury cruise lines are made to attract travelers who seek the unmatched elegance of leisure trips. In the same vein, Brittany Corporation develops luxury real estate properties designed for the affluent few. All luxury condo units and house and lot properties by Brittany offer world-class architecture, a serene community, prime locations, and accessibility like no other. Case in point: Brittany's luxury condo in Davao.
Many city-dwellers and investors are eyeing the suburbs because of two major factors: great quality of life and high nusiness potential. Davao is a popular destination for tourists because of its picturesque views and refreshing green spaces. Meanhwile, its central districts or "Silicon Gulf" features the flourishing BPO sector that contributes to the growing economy and real estate market in Davao. That means owning a luxury condo in Davao gives you access not only to a better living space, but also to a property with a high resale value.
Ready to explore more? Discover upscale real estate development by Brittany—from a luxury condo in Davao to the best house and lot properties in the Metro—by taking a quick virtual tour here. For any business and sales-related inquiries, the Brittany Salesforce is more than ready to assis you! Simply click here.
READ NEXT ARTICLE: WHAT TO EXPECT AT THE 31ST SOUTHEAST ASIAN GAMES (SEA GAMES)
READ NEXT ARTICLE: HOW TO PREPARE FOR BLACK FRIDAY & CYBER MONDAY