BLOGS
Luxury Cruise Industry Resumes Operations in 2022
Image credit: Photo by Samson Bush from Pexels
The travel and tourism industry has slowly been reopening in the past year. More flights and destinations have opened up to tourists, given they follow the required COVID-19 safety protocols. But while more people have been flying to other countries for leisure and exotic vacations, luxury cruises have been some of the last forms of tourism to reopen.
After implementing changes in their fleet to accommodate for world-standard safety guidelines, the luxury cruise industry is finally opening its doors once more to travelers with discerning tastes who want to experience a different form of luxury travel in 2022.
Changes in Luxury Cruise Tourism
Traveling in style has always been part of the high society lifestyle. After enjoying the state-of-the-art facilities at their luxury condominium, their Brittany homes, or any of their luxury houses in the Philippines, these individuals and families also prefer to travel to beautiful destinations while enjoying the comforts of luxury travel.
However, like with every other industry affected by the global pandemic, the luxury cruise industry needed to adapt its operations to ensure the safety of the guests and crew onboard. These tightened health protocols can include vaccine and booster shot mandates, frequent testing, and mask mandates.
Suggested Read: Which Countries Are open For Travel And Tourism?
But beyond these protocols, luxury cruise companies have also implemented other changes.
Under the guidance of the CDC, the top luxury liners have created safety solutions for their fleets. These solutions include having an onboard isolation area, adequate supplies of testing kits, installing air-purification technology, and even onboard PCR testing laboratories.
While these safety upgrades are costly, luxury cruise companies are making a good investment. Another good investment is considering the luxury real estate that Brittany Corporation has to offer. Choose from a variety of Brittany homes, whether you are looking for a luxury condominium or want to own one of the best luxury houses in the Philippines.
Given that cruises will travel bring guests from one port of call to another, travelers will need to be mindful of the current safety protocols and requirements of their destinations. Luxury travel will see a lot of changes, but it is all worth it when more vacationers are given a chance to see the world and experience different cultures.
Checking that every guest is up to date with the health requirements may take time, but luxury cruise operators expect this to be mitigated by the increased use of technology onboard.
Apps and QR codes may be used for daily health checks or setting appointments on the luxury cruise liner's many attractions and dining establishments. Bracelets or necklaces with radio technology installed can also serve as guest's room keys, limiting the need for touch and physical contact.
Trends for Luxury Cruises in 2022 and Beyond
Mega luxury cruise liners are still the popular choice, but luxury cruise companies are predicting a rising trend and demand for smaller cruise vessels. But smaller does not mean guests skip out on the comforts they are accustomed to. On the contrary, a smaller luxury cruise provides travelers with a more exclusive form of luxury travel.
Because the vessels are smaller, they can accommodate only a select group of people. In addition, traveling to a more remote location is also made easier, making this luxury travel experience unique and more memorable.
Industry experts also predict a rise in demand for shorter trips, such as a 3-day or 5-day cruise. What shorter luxury cruises add to the table is a reduced risk of infection by reducing the time travelers interact with each other on a trip.
Shorter cruises are also perfect for individuals and families who want a quick and refreshing trip before returning to their luxury condominium. But even as world-class travelers return to their Brittany homes, they will not miss the luxury lifestyle.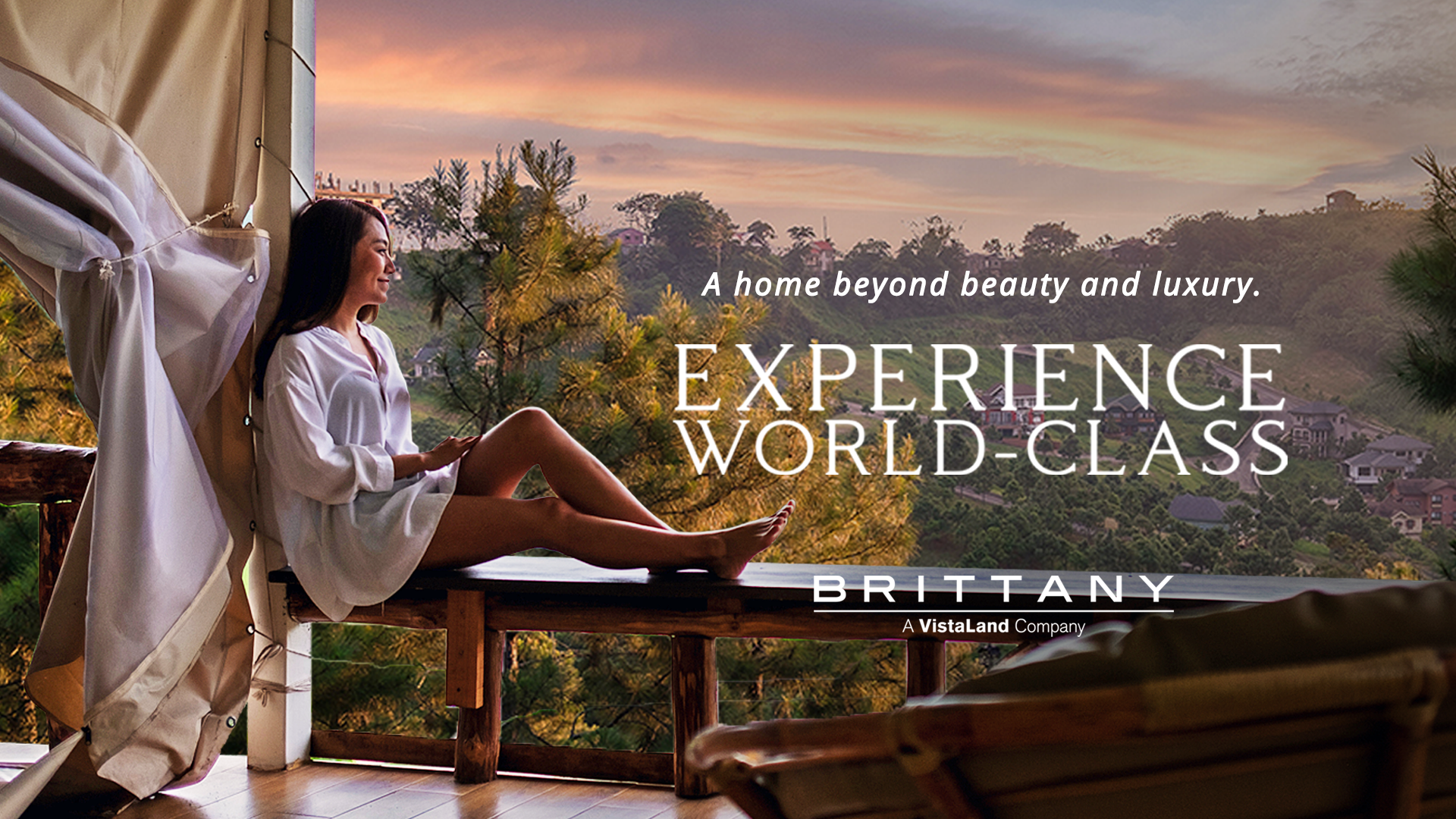 Brittany Corporation has numerous luxury real estate properties up for grabs. Those who enjoy luxury travel are sure to appreciate owning one of the stunning luxury houses in the Philippines.
Owning luxury real estate also gives individuals elevated exclusivity, giving them unfettered access to a luxury lifestyle. Brittany Corporation is the go-to authority for luxury homes and luxury condominiums for sophisticated individuals who want to up the ante on their luxury lifestyle.
River luxury cruises are also set to resume operations this 2022. Some luxury river cruises offer trips that offer their guests more time ashore, giving them the freedom to book their own excursions, day tours, or local explorations. This arrangement is perfect for vacationers who want both luxury and freedom to set their own path and create unique vacation memories.
Image credit: Photo by Maurício Mascaro from Pexels
Should Tourists Worry About a Diminished Luxury Tour Experience?
Additional health protocols and procedures are a necessary addition to the luxury cruise and luxury travel experience, but that in no way takes from the unforgettable vacation that travelers have come to expect with luxury trips.
One thing most vacationers enjoy on luxury cruises is the buffet and onboard dining establishments. To give guests a safe and enjoyable dining experience, most cruise operators have changed the way buffets operate.
Suggested Read: How Luxury Travelers Plan Vacation Trips
Instead of guests serving themselves, staff will be on hand to serve food onto the plates of each guest. With only one person holding the serving utensils, this protocol reduces the risk of cross-contamination.
Dining establishments will still be open for passengers on board, but most will implement advanced or digital booking through the use of apps or QR codes. Menus can also be provided in a similar manner, limiting contact and increasing safety without compromising the luxury travel experience.
Other onboard entertainment facilities will also implement similar safety protocols. The additional procedures may require more planning from travelers, but the trade-off is getting to use these facilities without dealing with large groups or crowds.
In the end, it will give guests an elevated experience because they get to enjoy and relax without the added disruptions of large neighboring parties.
Luxury travel on cruises is also moving towards bringing their guests to exotic locations or private islands. By being a part of an exclusive tour, guests can explore at will without risking too much in the way of exposure. Private island destinations also add a level of exclusivity to a cruise, which in turn elevates the entire luxury travel experience.
Things to Remember Before Going on a Luxury Cruise
Planning a trip or a vacation has become a little more complicated given the current circumstances. But the world is opening up, and luxury cruises are welcoming guests once more. Aside from the usual paperwork like passports and tickets, guests should also be aware of the current health requirements, such as vaccination and booster status, vaccine passports, and COVID testing.
Suggested Read: What To Prepare For Your Cruise Vacation
Luxury travelers also need to keep updated on the health requirements of their destinations countries, as it can vary from place to place. Vacationers traveling with children also need to know if children are required to be vaccinated for COVID or if a negative test will suffice.
The most crucial thing travelers need to remember is to allow for flexibility in their travel plans and itineraries. Requirements and safety protocols vary for each luxury cruise liner and each destination. And these requirements are also subject to change in response to global and local health conditions. Therefore, to keep your luxury travel experience truly enjoyable, it is best to be open and ready for change.
The Best Destinations for a Luxury Cruise in 2022
If you want a luxury trip to remember, you might want to try an expedition voyage to Antarctica. Polar expeditions are also a great option. Going to these remote, snowy locales can be a magical experience of a lifetime.
For river cruises, go for a luxury cruise on the Rhine, Rhone, or Danube. Explore Europe in style by traveling on these scenic rivers and savoring the fresh air and tranquil locales. More luxury liners are set to reopen their river routes this year, following a trend of slower travel so guests can fully savor their trip.
For tourists who want to cruise to sunnier and warmer destinations, Caribbean cruises are a great option. Enjoy the warm island vibes, welcoming locals, and the never-ending summer party atmosphere.
A luxury cruise on the Nile is perfect for travelers who want to explore Egypt in style. The lifting of recent restrictions means Egypt can return to the list of top luxury vacation destinations. Immerse yourself in the majestic ancient grandeur of Egypt and experience life as the pharaohs of old did.
New cruise ships from the top luxury liners are also set to embark on cruises to the Norwegian fjords. And others are set to offer luxury yacht cruises to Croatia and the Galapagos. The Middle East will also be opening up to cruises for 2022, with a select few luxury cruise companies offering Saudi Arabian cruises.
NEXT READ: Latest Chanel Collections in 2021