BLOGS
8 Reasons Why You Should Visit Davao City
If there's a tourist destination in the Philippines that is a must-visit but often overlooked that would be Davao City. Known as the home of the highest mountain in the Philippines, which is Mount Apo as well as the national bird, the Philippine Eagle, Davao City is the third largest city in the Philippines and a tourist destination worth your attention.
As a regional city center of Davao Region, Davao City is the most populous city in Mindanao yet considered as the one of the safest cities in the world.
If you need a little persuading, here are the reasons to visit Davao City:
1. Close encounter with the national bird at the Philippine Eagle Center
Located at Malagos which is only one hour away from the city proper, the Philippine Eagle Center is where the Philippine Eagle resides. The Philippine Eagle is known as one of the rarest birds in the world, which makes the center a major attraction in the world.
As of now, these monkey eating eagles are considered as critically endangered species and are endemic to the forests of the Philippines. To know more about the said bird, the center offers a "keeper talk" where one of the caretakers will deliver a short lecture to the visitors about the eagles and how the center is talking care of them.
2. Be one with nature at Eden Nature Park
Located at the Toril District, Eden Nature Park is a man-made mountain resort with various kinds of plants and trees which is perfect for those who want to tranquility with nature. This nature park is also surrounded by huge pine trees so you will enjoy a cool breeze while walking around. The said nature park also offers activities such as Skyswing, zip line ride, and riding a bike on top of a cable wire to defy your fear of heights.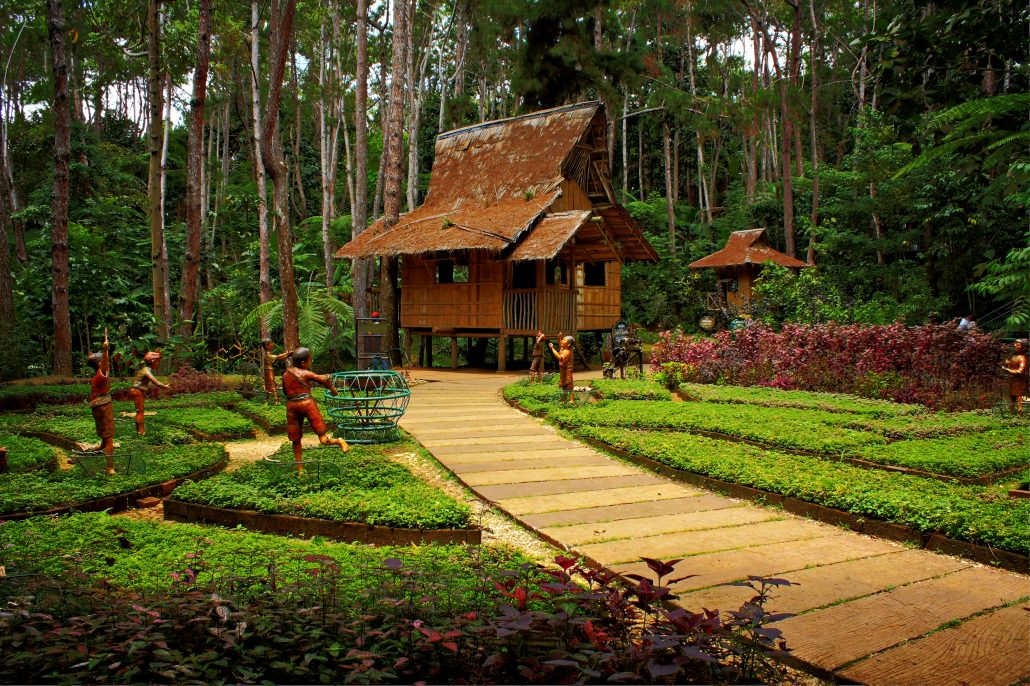 3. Explore the beaches in Samal Island
Davao City is also known for its beautiful island in Samal. And so if you want an easy island adventure, Samal Island is the one for you. It will only take a 10-20 minute ride from the city proper of Davao to go here so that would not be a hassle for you if you want to spend a vacation here. And since this is an island, island hopping is highly encouraged.
Not only you will get to enjoy swimming in the beaches of Samal Island but you will also diving into the deep waters to view sea creatures. Some of the best spots in Samal Island are the Coral Garden, Angel Cove, and Taklobo Giant Clam Sanctuary. Coral islands like Samal Island is one of the major attractions in Davao City so make sure to drop by here.
4. Spend an afternoon at Davao Crocodile Park
Davao City also promotes preservation of wildlife in the region and so if you want to explore and know more about the natural world of the crocodiles, visit Davao Crocodile Park in Davao City. The said establishment takes pride in its state-of-the-art farming system equipped with facilities and equipments that are conducive for all the wild animals staying in the crocodile park.
Aside from the crocodiles, you can see other exotic animals here such as raptors, bearcats, and other reptiles. This crocodile park also acts as a field laboratory for students who are taking up Animal Science, Veterinary Medicines, and Zoology.
5. Staycations at Malagos Garden Resort
Among all the tourist spots in Davao City, the most overlooked of them all is the Malagos Garden Resort. The said 12-hectare garden resort is definitely a gem for it features hotel, spa, and restaurants that are perfect for a relaxing vacation trip.
Visiting the garden resort will not only be enjoyable for you but for your kids as well for Malagos promotes close encounter with their farm animals and educational animal shows. It also has a chocolate museum where you can learn about the wonders of cacao and how chocolates in Davao are made.
The garden resort also has recreational activities for you and your family to try out such as horseback riding, kid's outdoor adventure, calesa ride, music lounge, and many more. And if you're tired from all these adventures, the garden resort also offers overnight accommodations.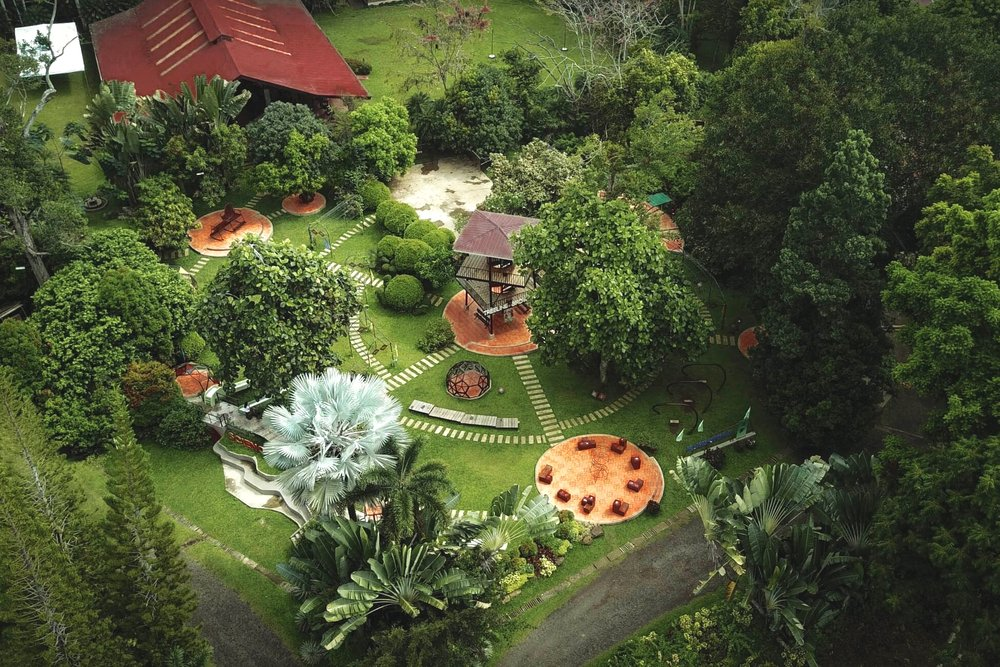 6. Try the local street food of Davao City through Roxas Night Market
One of the famous night markets in the Philippines is found in Davao City and that is the Roxas Night Market. Known for its lively and busy streets, the night market is perfect for travelers who want to immerse to the local culture of the Davaoeños.
From food stalls, clothes, accessories, and souvenirs, the night market has it all. So if you want to do a local foodtrip in Davao City, you should not miss this night market. You can also try in here the local delicacies of Davao City such as the charcoal ice cream, durian, and many more.
7. Trek Mount Apo
Known as the King of Philippine Peaks and one of the highest mountains in Southeast Asia, trekking Mount Apo is an opportunity you should never miss when going to Davao City. With various trails you can choose from depending on the level of difficulty, reaching the summit of Mount Apo is totally worth it and a true beauty to behold.
It is highly advisable that experienced trekkers and mountain explorers should engage in the said activity. If it is your first time, you can explore the Mount Apo Natural Park which is acknowledged as an ASEAN Heritage Site.
8. Davaoeños' hospitality
The moment you arrived from the Davao International Airport, you will be greeted by the Davaoeños' warm greetings which feel like you are one of them. Davao City's locals are known for their thoughtfulness, hospitality, and sense of making other people safe and secured.
They are also very open and friendly toward others especially if you are a tourist. Considered as one of the safest cities in the world, Davaoeños are known for making their tourists feel a sense of belonginess.
And so, even if it's already late at night and you decide to walk around downtown Davao or in the People's Park, you should not worry about any danger for Davao City is a safe place. Even beach lovers in Island Garden City are well-taken care of by the locals by serving them the best local dishes, touring them around the island, and immersing them to the rich culture of the Davaoeños.
Suggested Read: Top 10 Reasons to Visit Boracay
Suggested Read: Top 7 Travel Spots in the Philippines
Final Thoughts
Davao City is among the tourist destinations in the world that will make you say that it's more fun in the Philippines. With its vibrant culture, deserted beaches, high regards to indigenous tribes, and delicious food, staying in Davao City is a must for any travel bucket list. Make sure you go to Davao and enjoy its cultural heritage under a fine, good weather. You will never go wrong with this.