Blogs
When Convenience Meets Sophistication
Everyone dreams of a life at ease; the absence of stress, hardships, and any other form of negativity. This is the lifestyle greatly seen in an affluent person – a life where everything is within reach, where almost everything is a call away, a drive away or even a quick online appointment away. This is the lifestyle that Brittany Corporation, Vista Land's luxury residential arm, offers which is a lifestyle of convenience and sophistication.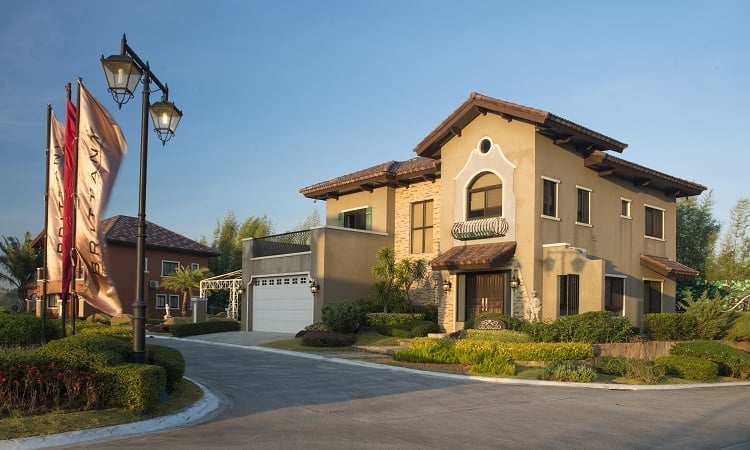 Vista Alabang
Italian culture has always been a blueprint for exquisite and elegance. From the colors depicted in its rich architecture, the intricate patterns up to the most miniscule of designs, Italian architecture is as rich as the country's storied history. This is a particular reason why some people want their home designs to be as distinguished as an authentic Italian home as possible.
Since Italian designs have been hallmarked as a symbol of sophistication and elegance, it is only fitting that the offerings of Brittany Corporation in its prime Vista Alabang community be Italian in look, feel, and atmosphere. Portofino Heights, Portofino South, and Amore at Portofino by the names themselves are easily identifiable as an Italian themed community. All these communities are expansive with beautiful pocket gardens scattered across the development. Residents get to feel the Italian ambiance the moment they enter the gates of the communities with statues and fountains that depict the courtyards of homes in Italy.
Aside from living in elegance and sophistication, Brittany assures convenience in all its Vista Alabang properties with major road networks and thoroughfares just outside and in the vicinity of the property. Evia Lifestyle Center serves as the center of attraction, convenience, and comfort for it is a stones-throw away from the three communities. Everyday tasks like going to the grocery is as easy as ever with AllDay Supermarket located in Evia.
Food establishments that cater to your taste buds demands are also abundant in the area; offers a cup of your desired beverage while being in awe with the store's beautiful aesthetic designs. You can also enjoy a traditional American Meal that will surely satisfy your hunger at AllAmerican. never go wrong with dining in Evia with its wide assortment of food dishes from traditional Filipino cuisine, to Italian delicacies and other Western-inspired dishes!
Improving one's home has also never been easier with the presence of AllHome, a major player in home interiors, furniture, hardware, and home appliances. It is a one-stop shop for anything home-related like kitchen equipment, bathroom needs, and new furniture for one's living room.
These communities are also a hobbyist's paradise with their proximity to specialty stores like AllBike, a store for bicycle enthusiasts; AllDigital, a complete store for all digital equipment needs; and the newest offering of Evia, PetBuddy, a one-stop place for all pet needs like grooming and pampering. The pandemic trend of growing your own house plants and ornaments is also addressed with Evia's Green Centrale that offers a variety of plant species one can choose from and add to their collection.
Vista Alabang, aside from being a masterplanned community with projects oozing with sophistication from Italian inspirations, is also a melting pot of convenience and comfort by being strategically located close to all your everyday needs!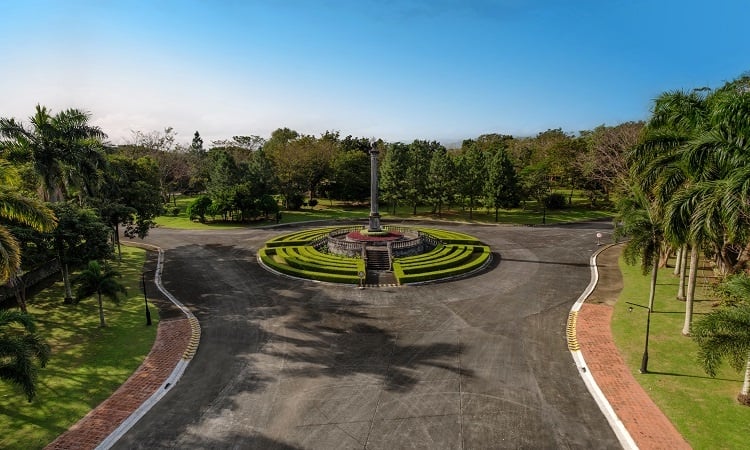 Vista Sta. Rosa
A few minutes away from the urbanized communities of the Metro is the growing city of Sta. Rosa in the province of Laguna. The city, founded more than 200 years ago, is now a highly-urbanized locale with companies from all over the world calling it as their headquarters here in the Philippines. It is this rapid urbanization that gave the city its moniker as the "Makati of the South". The city is classified as a highly-industrialized city with different manufacturers in the area like automobile giant Toyota, and world-famous beverage company Coca Cola. Aside from all of these, the city is home to various developers that saw the city's rapid development as a good indicator for real estate success. Brittany Corporation joined these developers in making Sta. Rosa a part of their portfolio of properties. The whole community easily identifiable as Vista Sta. Rosa is a community showcasing Brittany's offerings of luxury homes in the Philippines.
The projects currently being offered in Vista Sta. Rosa are Georgia Club, Augusta, and Promenade. All are themed communities that exude sophistication. Sold-out projects like Belle Reve, Fontamara, and La Residencia de Sta. Rosa also act as a testament to the commitment of Brittany to deliver an opulent lifestyle to its affluent market.
The city of Sta. Rosa is also interconnected to major thoroughfares in the South. The city is linked to the capital with the South Luzon Expressway, having its own exit and entry points. It is also blessed to be a part of the CALAX road network, connecting it to other progressing cities like Biñan and Silang. Sta. Rosa is also a few minutes away from the renowned tourist destination that is the city of Tagaytay.
A progressive city in nature, Sta. Rosa also has its fair share of commercial establishments specially in the Vista Sta. Rosa area. The centerpiece of commercial establishments for the masterplanned community is Vista Mall Sta. Rosa, a few minutes away from all three offered properties mentioned above. It houses its very own grocery store complete with a plethora of breakfast, lunch, and dinner options, house essentials, and other necessities like toiletries and hygiene products.
Home design shopping will not be a problem at all since Vista Sta. Rosa has its own AllHome store for all home equipment and furniture needs. Everything from a small kitchen or bathroom lightbulb up to the sturdy and huge filing cabinets or sofa beds can be found and purchased at the store, taking away the hassle of travelling and taking the time to go to other home depots. AllHome's proximity to Vista Sta. Rosa is a win to everyone living within the community!
Whether in Alabang or Sta. Rosa live in convenience and sophistication with Brittany!
Visit Brittany's official website to know more about Brittany's beautiful thematic offerings or follow us on our Facebook, Twitter and Instagram accounts