NEWS
Introducing VISTA HOMe, the Vista Land Web Portal
Posting inquiries about your Vista Land properties has never been easier! Vista Land is proud to introduce the Vista Land Web Portal– Vista Home: a one-stop online portal for Vista Land's valued property owners. Launched on June 1, 2017, this portal aims to provide a faster, convenient, and more accessible way to address each property owner's queries and requests.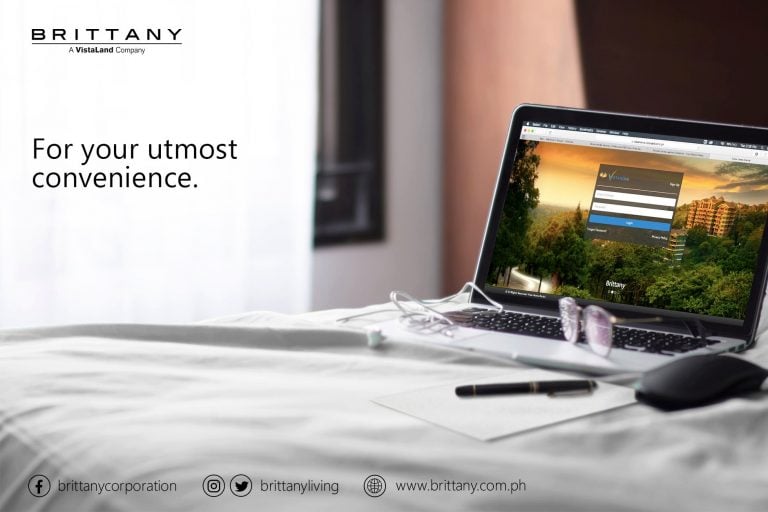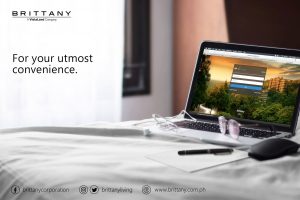 Gearing towards digitization, Vista Land aims to provide the most convenient tools and portals for homeowners to have a better home experience. For Brittany homeowners, they can visit the website www.brittany.com.ph and click on the lower-left orange house icon. It will lead them to access the Vista Homeowners Portal. For first-time users, homeowners just need to sign up on the upper right-hand corner of the screen. Residents will need to fill out the necessary fields to complete the form.
Your Brittany home is just a click away.
https://vistahome.vistaland.com.ph/
Steps to Register to the Vista Home Homeowners Portal: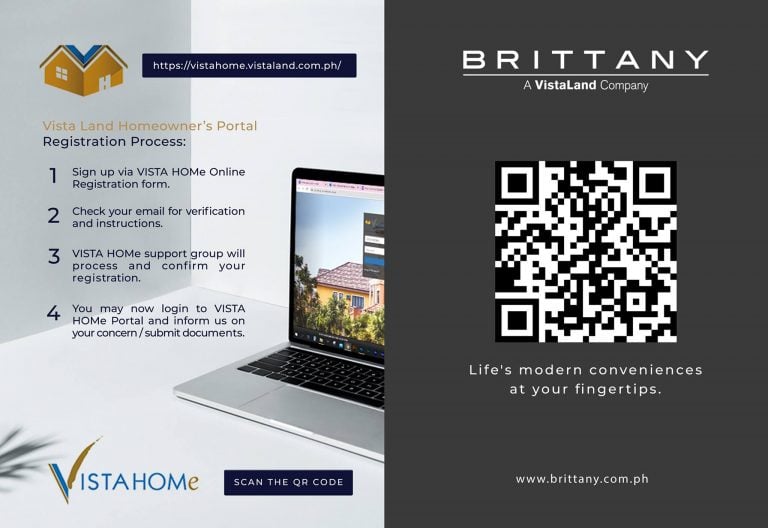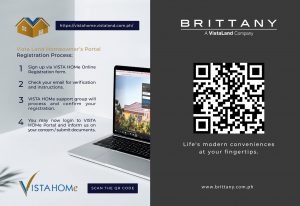 For concerns and questions on the Vista Land Web Portal, homeowners may contact our Brittany Admin Team for Accounts Management Assistance at their email address: [email protected] or mobile number: 0917-857-7471.
About Brittany
Brittany, the premier name in luxury real estate development in the Philippines, is a subsidiary of Vista Land & Lifescapes, the largest and most successful homebuilder in the Philippines. Pioneering themed real estate development with Old World European and American-themed projects, Brittany creates masterpieces of upscale living for sophisticated home buyers with a taste for artful living. Brittany offers a fine selection of home designs in excellent locations: Portofino in Alabang, La Posada in Sucat, Georgia Club in Sta. Rosa, Laguna and Crosswinds in Tagaytay.
Read Next: Defining American Home Interior
Read Next: Designer Luggage Worth Investing In
Read Next: Diet Meals You Can Try At Home
Read Next: Different Types of Close Quarter Combat