BLOGS
Ultimate Guide To Buying Luxury Condos — Part 1
Make informed decisions about your future with this ultimate guide to buying luxury condos. Learn more in this article.
A luxury condominium is a great way to start your home-buying process and journey. A condominium is often located in desirable locations, making it a great hub for your various lifestyle needs. Condominiums also offer residents various perks and amenities that other types of homes do not. 
While there are many luxury condo units for sale in the Metro, they are not created equally. Make the best choice for your future by buying a condo that is perfect for you. Brittany Corporation has come up with this helpful two-part guide to condo buying to make the process more convenient for you. In part one, you will read about how to find the perfect condo and how to get in touch with real estate agents, while part two will cover the process of buying a condo.
Ultimate Guide To Buying Luxury Condos: Why Buy a Luxury Condominium Unit?
Your condo will be your home, and as such, you have to be clear about what you want. Your new luxury home should also provide you with everything you need. Before buying a condo, consider the following factors.
A luxury condo located in a desirable or central location makes it easier for you to access work or lifestyle spaces. Fine dining, shopping, and entertainment establishments are also conveniently close by.
Condo units are also available as fully furnished or semi-furnished. This gives you the freedom to choose how your home interiors would look like. 
Space is also something you should consider. With a luxury condo unit, you will have enough space without having to worry about your home feeling empty or too vast. 
Condo prices are also something to consider. And if in the future, you wish to purchase a luxury house and lot in the Philippines, you can use your condo unit as an additional revenue stream.
Condo Features
Buying a condo can be a great first step in house financing, real estate and property ownership. For someone living in their own home for the first time, condo living is one of the best starter homes.  Brittany Homes offers several condo features that make a Brittany luxury condominium stand out.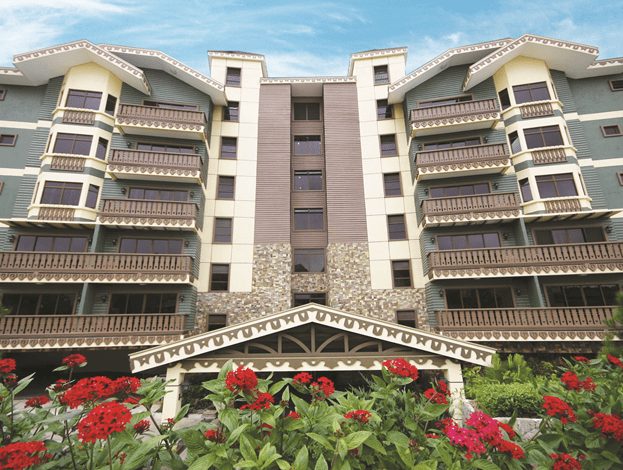 Beautiful Location
Luxury living should not be reserved for vacations or special occasions. Brittany Homes can offer you a luxury vacation lifestyle through condominiums located in beautiful destinations in the country. A luxury unit in Baguio or Tagaytay is the perfect home base for your luxury lifestyle. According to your top real estate agent, location also plays a central part in accessibility to work and leisure activities.
Amenities
As a condo owner, you will have access to the condo development amenities that may not be feasible for you if you own a house. Examples of these luxury amenities include swimming pools, fully-equipped fitness gyms, game rooms, and co-working spaces. These additional amenities open up more possibilities for fun, fitness, and relaxation right at your doorstep.
These condo amenities are made available to condo owners who pay condo association fees. These fees are paid separately upon condo purchase and closing costs, which is something you should consider if you want to join the luxury condo community.
Flexibility
Condo owners can do so much with their luxury condominium unit aside from simply treating it as primary single-family homes. Unleash your creativity and passion for interior design by making your condo unit look and feel uniquely yours. You can turn it into a dedicated work space for your creative projects. You can also make your unit the go-to hang-out spot for you and your friends. If you plan to make the most of the condo unit, you can also rent it out short-term or long-term to help with mortgage payments. The possibilities are endless, just discuss your plans and goals with your real estate agent.
Cost
One of the best things about buying a condo for a first home is the cost. A luxury condo is often a less expensive real estate purchase compared to single-family homes or a luxury house and lot in the Philippines. The smaller space accounts for the less expensive price tag. However, despite lower costs, a condo unit can become the perfect home for you.
Ultimate Guide To Buying Luxury Condos: How to Find Your Dream Condo
Now that you've decided to experience luxury condo living, the next step in your home buyer journey is to find potential properties. If you want to make the best investment in your home and in your future, it is best to work with trusted real estate professionals and premier developers like Brittany Corporation.
Where to Start Your Condo Search
The easiest place to start your search is online. There are many real estate property listings online, especially on various social media platforms. You can also go directly to a developer's website to see the type of properties that they offer. You can also choose to work with a reputable real estate agent who can help guide you throughout the entire condo-buying journey.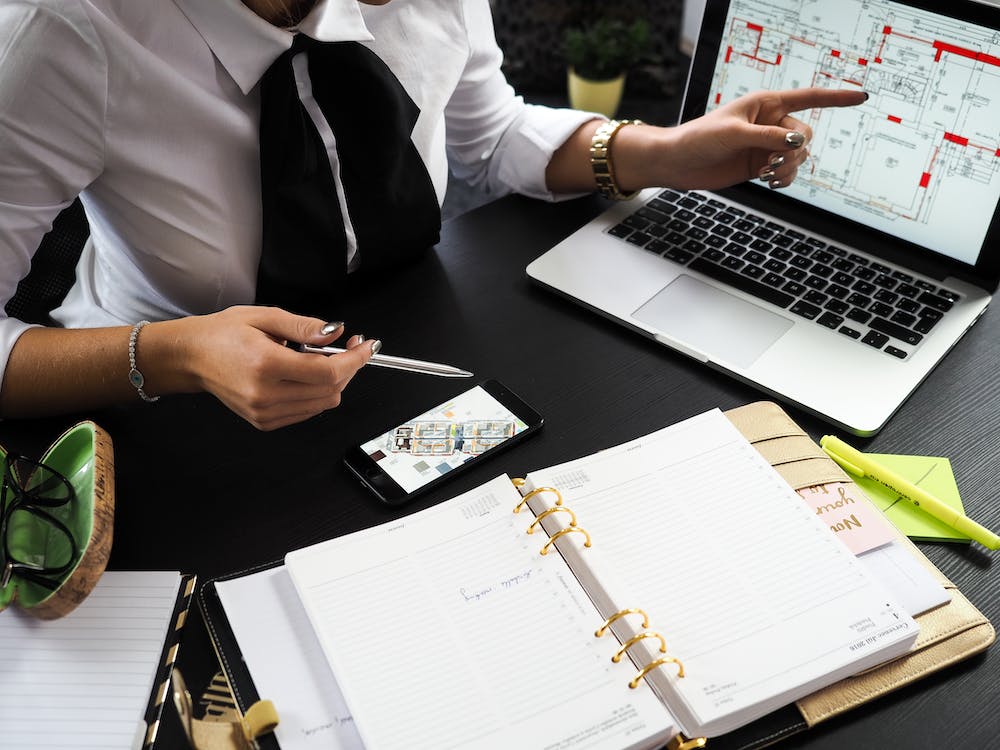 Browsing Real Estate Online Platforms
In the digital age, you may prefer to start your condo search online. This is more convenient, as you can do this anytime and anywhere. The best place to start is through the websites of top real estate developers like Brittany Corporation. 
By browsing their website, all the information you need is readily available at your fingertips. These include the different types of properties, whether condos or luxury homes in the Philippines. Real estate websites will also show you different locations you can choose from, ensuring that you can get a new home in a place that is convenient for your lifestyle.
Online platforms often have detailed information. Such as vicinity maps, floor plans, photos of the listings and units, virtual tours, as well as relevant information regarding nearby establishments. 
This online approach makes searching for your new condo a smoother process.
Meet with a Real Estate Agent
A good real estate agent will make the home-buying journey less daunting. An expert in the field will have valuable insight into the market, helping you make well-informed decisions about your new home.
Real estate brokers and agents have access to more information than you do regarding your options. They also know more about the procedures you have to follow, the requirements you have to submit, as well as any paperwork you need for concerns such as bank loans, monthly payments, and interest rates. 
Of course, you will have to ensure that the real estate agent you are working with is reliable. To check their credibility, you can do a quick check through their portfolio or online profiles. You can also go to real estate portals and check their list of recognized and accredited agents and choose who you want to work with from that list.
Financing
Purchasing a condo is a massive financial investment. So before you close the deal, you have to make sure that your financial situation is all set and ready to take on this decision. The best plan is to consult with a financial advisor to make sure your personal finances are in good shape before you purchase a condo. 
There are also other things you should look into regarding finances for real estate purchases.
Financial Stability
Buying a condo is a financial commitment. Make sure that your gross monthly income can cover the amount required for your monthly mortgage payments. These payments can go on for years, so a stable income is a must.
Aside from the mortgage, you will also have to consider additional fees like condo association fees, utility bills, renovation costs, and additional furnishing.
Be sure that you can cover the costs before buying your condo unit.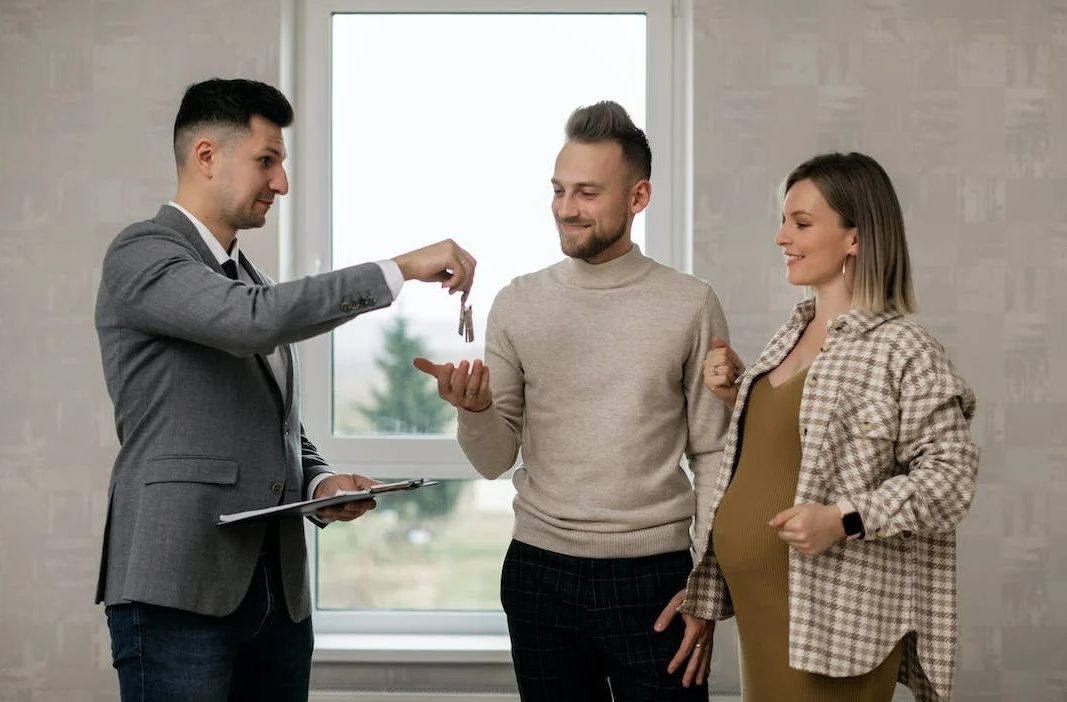 Credit History
A good credit history is a reflection of your financial status. With good records, you prove to loan providers, mortgage lenders, and real estate developers that you are fiscally responsible and you can afford this major life investment and milestone.
Downpayment
A downpayment is a percentage of the condo's price that you will need to pay upfront. It is typically around 20 percent of the total cost of the condominium unit. Before you buy your unit, make sure you have enough money saved to cover this payment. 
Consult with a real estate agent and a financial professional to make sure you can comply with this financial requirement.
Additional Costs
Even when you have bought your condo, the financial responsibilities won't stop there. Aside from your monthly mortgage, prepare for additional costs that come with condo ownership. This can include utilities, repairs, association fees, and other bills.
Ultimate Guide To Buying Luxury Condos: Types of Condos
Looking at luxury homes in the Philippines, you should know that there are different types of condo units. Before buying your unit, make sure to choose the best type of condo for your needs and lifestyle.
Studio Type
A studio condo has an open floorplan layout. There are no interior dividing walls, the entire unit is one big space aside from an enclosed bathroom. This is a popular option for first-time homeowners or individuals who plan to live alone. This type of condo is often the most affordable option.
Bedroom Unit
Bedroom units will have one or more bedrooms included. These are often preferred by families living together as they offer more privacy and separation of space. Single-bedroom condominium units are also great for couples or individual occupants.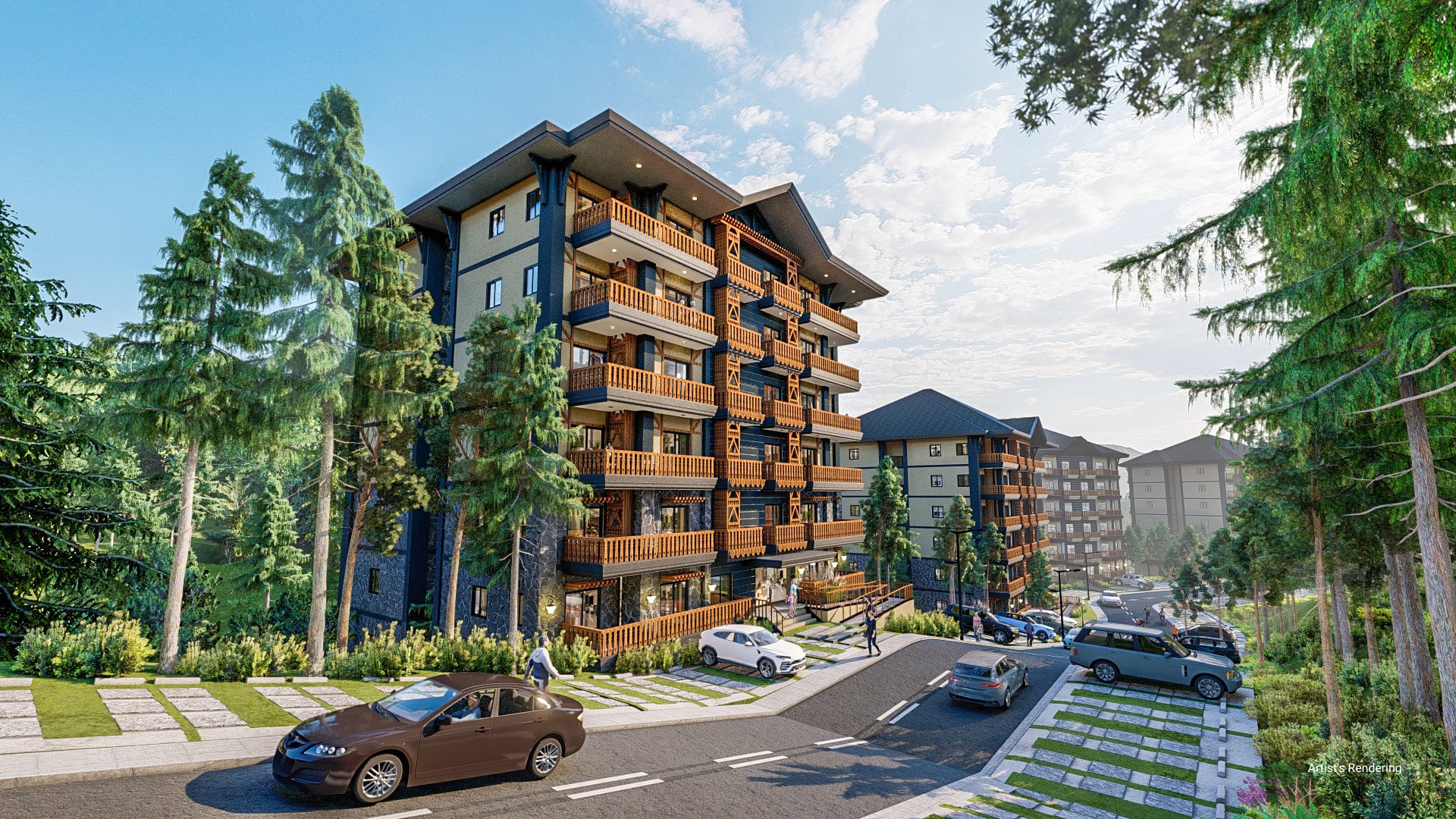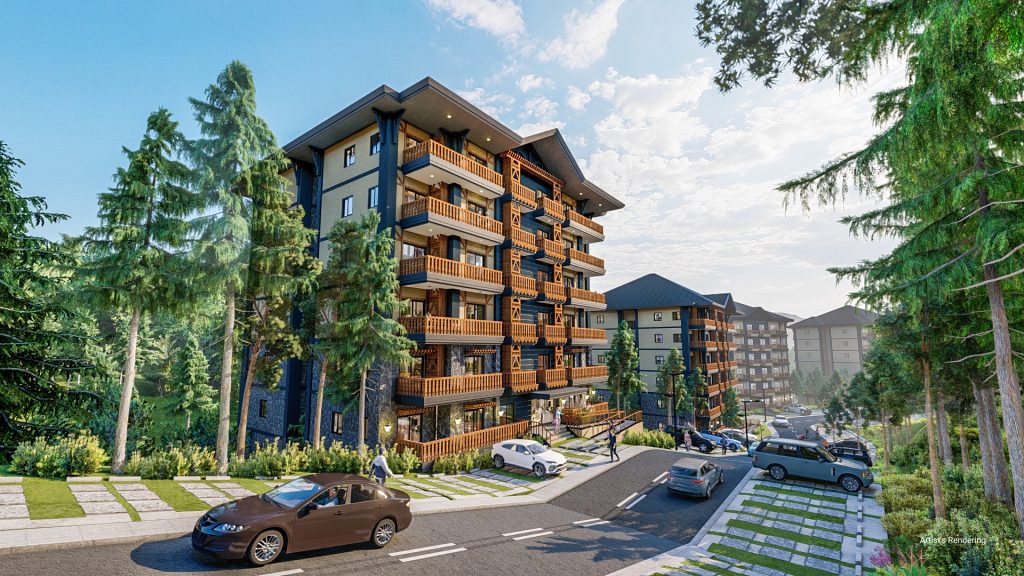 Loft Unit
A condo with a loft unit structure utilizes the vertical space of the unit. Loft units have an elevated but non-partitioned sleeping area with an open-plan living area below. Take note that this type of unit may require an additional AC unit in the loft area to keep it cool.
Bi-Level
A bi-level unit feels similar to living in a two-story house, while still being in a luxury condominium development. This type of luxury unit is more suited to families who want to maximize living in the center of city life.
Penthouse
A luxury penthouse condo unit is located on the topmost floor of the condominium. Aside from giving residents a stunning panoramic view, penthouse units are also larger, giving you the freedom to use the space in the way you want. Penthouse units may also come with exclusive perks not available to other residents of the building.
Find a Real Estate Broker and Agent With This Ultimate Guide To Buying Luxury Condos
In your search for a condo, it is best to work with a real estate broker. Especially as a first-time buyer, having a broker in your corner will help you navigate the real estate process much more easily. This is why Brittany Homes has a roster of trusted brokers to help you with your luxury home purchase. Choosing the right broker is just as important as choosing your new home. Here are some tips to help you out.
Who Are Agents and Brokers?
The main goal of a real estate agent is to help you in the process of buying your condo or house. In order to do that, they need certain qualifications.
They must have a broker's license. This license signifies that they know how the real estate market works, what procedures to follow, and what legalities to take care of. This license also serves as a safeguard for you against fraudulent transactions.
Real estate agents must also be impartial and serve your best interests. They should be open, honest, and receptive to all your needs, wants, and concerns. Brokers and real estate agents should also operate following clearly defined terms. These include stating the type of services they provide, the duration, and all the fees and payments they expect.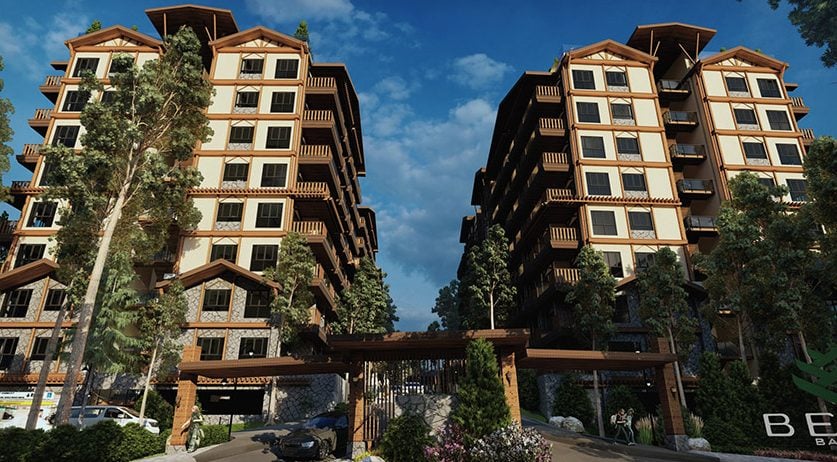 What Brokers Can Do
Brokers and real estate agents are experts in the real estate market. Working with them ensures you get the best chance at finding and purchasing your dream home or condo in a fair, legal, and ethical manner.
They are dependable and trustworthy, especially if you work with a broker who has passed the licensure exam.
Brokers have updated market and legal expertise. As experts, they know how the industry works, and how to help you get the best outcome. Brokers can also give referrals through their extensive network. By letting them know what you want, they can easily find you better options you might not have known about otherwise.
Brokers can also negotiate the price of a home for you. You won't have to interact with the seller directly. Simply have your broker manage a deal for you. Real estate agents and brokers also offer you legal guidance when it comes to real estate transactions.
Establish a Good Working Relationship
Working with an agent is a partnership. To get the best outcome, you also need to prepare yourself and develop a good working relationship with your realtor. First, you need to understand their responsibilities. Your broker must be present at and aware of every transaction, especially the financial and administrative aspects of the process. You should also manage your expectations. Communicate early regarding your needs and how often you wish to talk about updates. Set goals with your broker so both parties can be guided.
As a homebuyer, always ask questions. Your agent is there to help you, and if there is anything you don't understand or if you have any concerns regarding your home purchase, ask your agent right away so you stay informed.
Read everything before you sign any form. Real estate transactions are legally binding, and they are also a financial commitment. Do not rush the paperwork, and always read the fine print.
Buy Your Dream Condo with Brittany Corporation
Brittany Corporation is an expert in luxury homes and luxury condominiums. As one of the premier luxury real estate developers in the Philippines, Brittany can offer you the luxury home of your dreams. Brittany Homes has luxury condo developments in Tagaytay and Baguio, two stunning locations that are the perfect destination for your new home.
In Crosswinds Tagaytay, you will find stunning Swiss-themed luxury developments. These are the Alpine Villas and the Grand Quartier. Nestled within the pine-tree estate of Crosswinds Tagaytay, these luxury condo developments give you a home that is surrounded by refreshing greenery. Dining and shopping establishments are also close at hand, and access to major roads and highways is also at your fingertips.
Bern Baguio is Brittany's latest luxury development. Located in Baguio, this luxury condo enclave will be the perfect escape from your busy city life, or it can also be your serene new home in the cool Baguio countryside.
Brittany Homes are luxury homes, and you deserve nothing but the best. Find the perfect luxury condo for you here at Brittany Corporation.
Suggested Read: Luxury Real Estate Brokers For The Affluent Market
Suggested Read: Five Factors To Consider Before You Buy That Condo
Suggested Read: Pros And Cons of A Condo for Summer Vacation
Suggested Read: Real Estate Broker Success: Location Focusing
Suggested Read: Real Estate Brokers: How To Stand Out