BLOGS
Smart Features For Your Luxury Home
Anyone with a hectic schedule is aware of how difficult it can be to keep your home tidy. Thankfully, you don't have to do it by yourself! Modern smart home technology has grown to the point that houses can almost run themselves, saving time and money.
What is a smart home?
A smart home is a practical design where electronics and appliances may be remotely controlled via the internet from any location using a smartphone or other networked device. The internet connects the devices in a smart home, enabling users to remotely control temperature, lighting, security access, and home entertainment systems.
Benefits of Having Smart Features for Your Home
For the advantages of home automation, many people are researching smart home concepts, appliances, or tasks that automation does. Here are some benefits of having smart features for your home:
Residents of a smart house can remotely manage lighting, appliances, thermostats, and other devices by using a smartphone, tablet, and an internet connection.
Smart homes can be set up via wireless or hardwired systems.
With smart home technologies, homeowners can experience convenience and financial savings.
Security risks and weaknesses continue to impede the development and use of smart home technology.
Smaller, more affordable individual components can get homeowners started with smart home technology, even though comprehensive home automation may cost hundreds of dollars.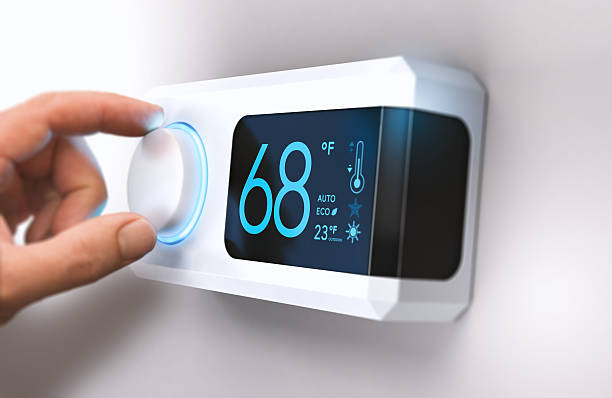 How do smart home devices work?
The gadgets in smart home appliances are linked and accessible from a single hub, such as a smartphone, tablet, laptop, or gaming console. Home automation systems may operate door locks, televisions, thermostats, home monitors, cameras, lights, and even appliances like the refrigerator. The user can set time schedules for specific changes to take effect using the system installed on a mobile device or other networked devices.
Smart Home Systems
Smart home systems have self-learning capabilities that allow them to figure out the homeowner's schedules and make adjustments as necessary. Homeowners who live in smart homes with lighting control can lower their electricity usage and save money on energy-related expenses. While they're away, some home automation systems can summon the police or the fire department in an emergency. In contrast, others can only warn the homeowner if motion is detected in the house.
Today, creating beautiful lighting is easier and less expensive than ever. Lighting makes a comfortable atmosphere in every area, especially in your home. Installing smart lights in your home is simple, but let's talk strategy before you run out and buy the first thing you see and become irritated. Installing your smart appliances, such as lights, in the ideal locations can simplify your life while enhancing the aesthetic appeal of your home.
Suggested Read: The Best Smart Bulbs to Light Up Your Room
It's crucial to feel safe and secure at home. Everyone wants to go to bed at night and sleep peacefully, neatly nestled beneath the covers, and leave the house in the morning without questioning whether today will be the day they are the target of a break-in. Some believe you must pay hundreds of dollars each month to secure your home, but it's not. Having smart home security will be a big help for your smart home automation. However, we're here to provide a quick method for securing your smart home devices with low-tech automated tools that will undoubtedly increase security.
Major smart home technology will be surveillance cameras. At the door, a gadget will use face recognition technology to identify a person in their environment. Residents' mobile phones can be used to view monitoring messages and alerts, and alerts can be delivered to their smart gadgets. Protection when you're away from home and the ability to keep an eye on your babysitter are two significant use cases that support this technology.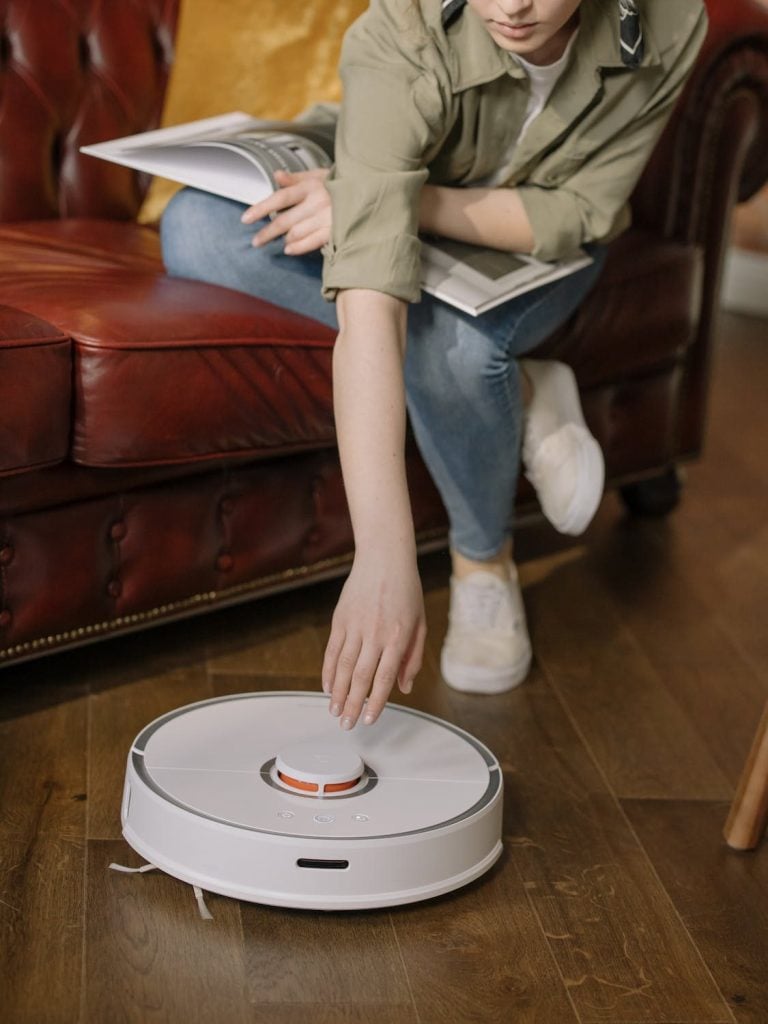 These clever home cleaning tools include multipurpose smart version vacuum cleaners to water-conserving washing machines that are made to save money while protecting the environment. While items like robotic and wi-fi connected vacuum cleaners combine powerful motor control with smart sensors that detect dirt and dust, examples like washable filter vacuums and aromatic floor cleaners are developed with ease in mind.
Suggested Read: 12 Smart Home Gadgets That Practically Clean The House for you
Temperature Smart Features
Why pay to heat and cool your home when you don't need it to be at the ideal temperature all the time? By enabling temperature management from anywhere, smart thermostats increase the energy efficiency of your house and reduce air conditioning and heating costs. These thermostats pick up on your preferences after a brief manual control and change the temperature for you.
A smart temperature control system will be an essential part of the home of the future. They save a lot of energy without any inconvenience to the end users. For example, you can turn off or lower the heat when you leave home with a "dumb" heater, but you'll come back to a cold home. A smart heater can turn off the heat when you leave and turn it back on a little before you arrive so that your home is cozy for you.
In our daily duties, the Internet is helpful. Especially in our homes or apartment buildings, having access to wi-fi to do tasks. People can use the internet in addition to this to send and receive money, shop online, order food, etc. Not only to access smart appliances but to provide your own needs from outside.
Smart Home Technology in Every Part of Your House
For a variety of reasons, smart home technology is being used in every house to make life easy. Every corner of your house needs smart home devices that will help you manage the things in that space.
Front Yard
You'll need some outdoor-friendly smart lights to light up your smart home. A smart lighting system is a great smart device since it enables you to build a network of security lights for your home's outside that is activated by motion. You can add extras like floodlights, step lights, spotlights, and pathway lights as necessary.
Living Room
Smart TVs and smart speakers or soundbars are undoubtedly the main attractions for living room devices. However, the ultimate smart home integrates a wide variety of extra technology to enhance your main living space's comfort, safety, and atmosphere.
A smart speaker must be added to the living room right away. In addition to playing music, it has a voice-activated control panel for virtually every other connected home device. Choosing one requires first determining which voice-assistance platform is best for your home accompanied by smart TVs.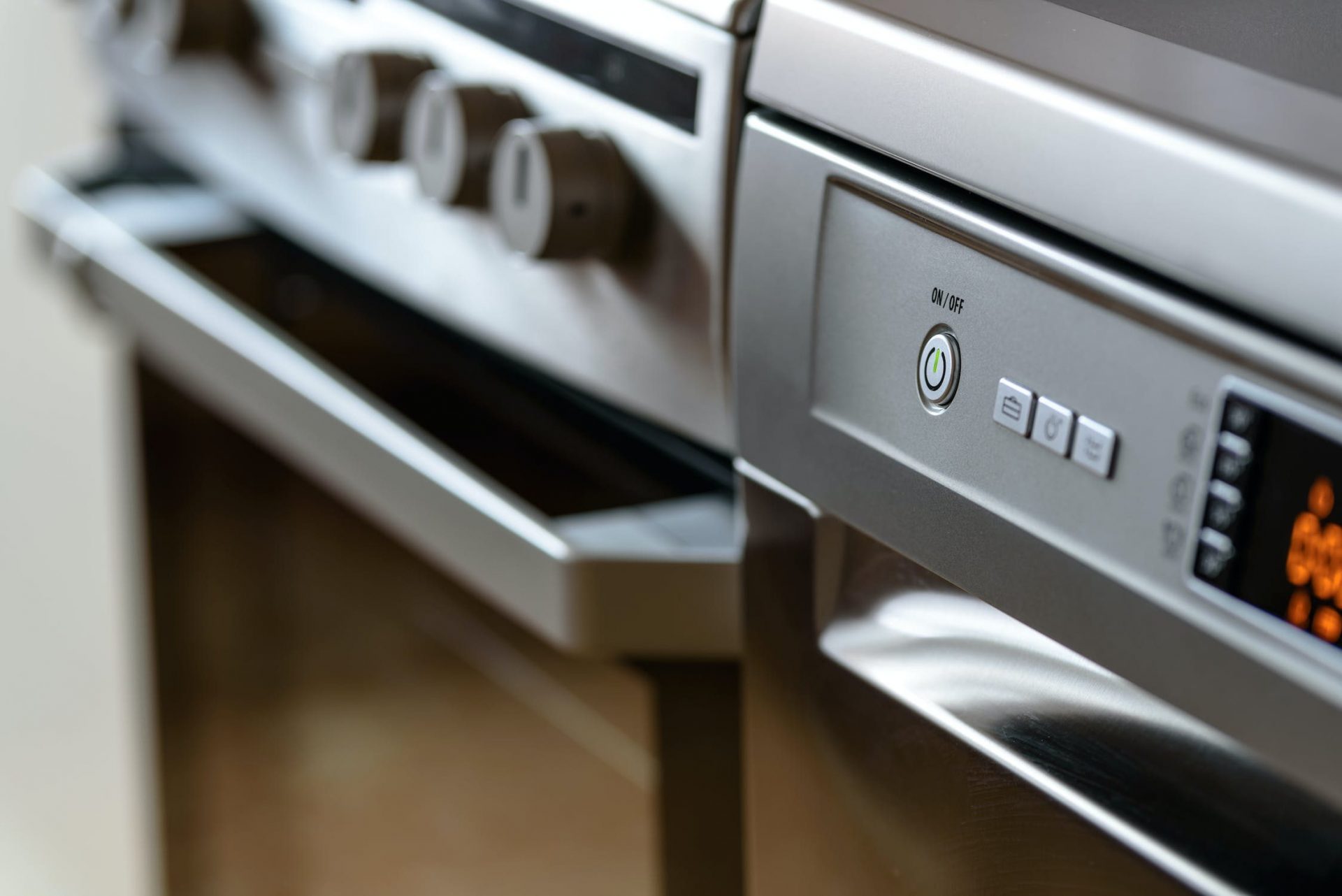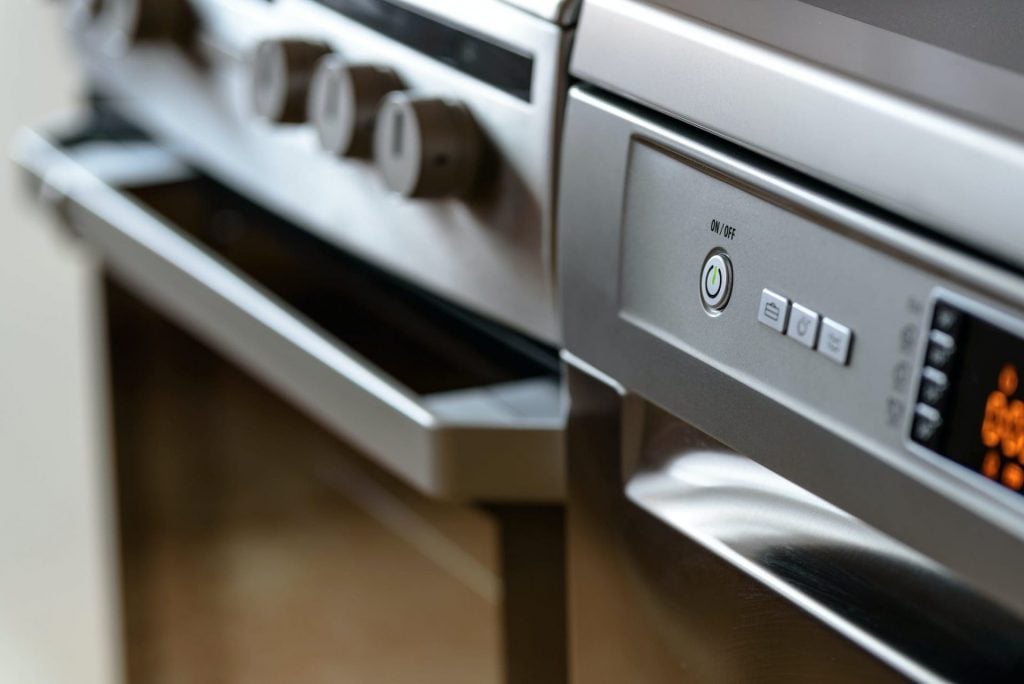 Kitchen Area
Not sure what to have for dinner? Sounds like your countertop needs a smart feature display. You can easily set timers, add things to your shopping list, and play your favorite music while cooking in your kitchen by simply speaking through voice commands.
The best smart kitchen appliances can assist you with every step of the cooking process once you've chosen a recipe. One of the best countertop ovens you can buy allows you to bake, roast, cook, and steam meals to perfection. With the help of voice assistant and AI or artificial intelligence, you can operate and keep an eye on the oven from your phone, load cooking presets with a single tap, and get step-by-step cooking instructions for results that rival those of a professional chef.
Dining Area
Let's eat easily by putting smart technology from lights to tables. After supper, a good robot vacuum can take care of cleaning the floors for you. A robot cleaner will operate swiftly and effectively, seldom gets stuck, and has a sizable dustbin in its base station that only needs to be emptied around once per month.
More Info: Dining Area Ideas For Your Promenade Home
Bathroom
Technology and water don't typically mix, but that hasn't stopped the development of an array of linked bathroom accessories, from high-tech toilets that can clean themselves to smart scales that can monitor much more than just your weight.
Consider installing a smart toilet in your bathroom if you're building a new home or remodeling an existing one. An open window appears to be a promising option. It would be a hands-free opening and closing system in addition to other useful features, it ends arguments over whether the toilet seat should be lifted up or down. In addition, a self-cleaning function will use UV light to cleanse the bowl. Other smart features are a nightlight, a heated seat, a warm-air drying system, an automated deodorizer, and an emergency mode that enables you to flush in a power loss.
Bedroom
The greatest bedroom technology can help ease breathing problems caused by allergies and asthma, an uncomfortable bed, a warm environment, or other issues.
A smart bed from Sleep is best for night's sleep, which allows you to adjust the firmness of each side separately, so if you enjoy sleeping on a cloud and your companion prefers a brick, you can both have your pick. Additionally, this smart home system accompanying app records your sleep patterns and provides individualized insights to improve your quality of sleep.
Your bedroom's temperature may have an impact on how well you sleep. It can be hard to fall asleep and stay asleep all night in an overly hot or cold room. The ideal sleeping temperature for most people is between 65 and 68 degrees Fahrenheit, according to the CDC(Opens in a new window).
Garage
There is a lot of technology available to make your garage smarter, regardless of whether it is used as a workshop, storage space, party area, or the actual location where you park your car.
It might be time for an upgrade if your old garage door opener has trouble raising and lowering the door and produces noise while doing so. Compared to the chain-driven devices of the past, belt-driven smart garage door openers are often incredibly silent. More crucially, they let you check the status of the door (closed or open, and for how long), as well as manage it from your phone, saving you from having to leave your cozy bed in your pajamas.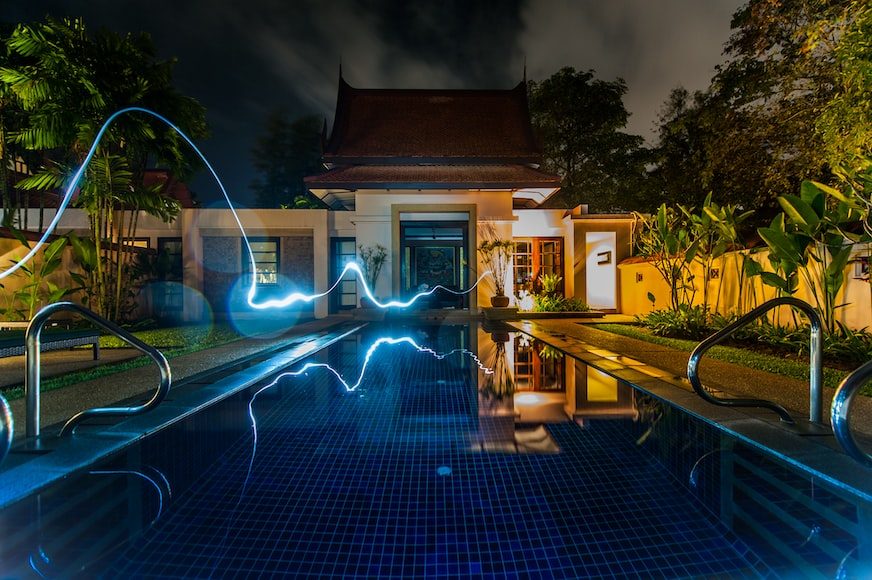 Pros and Cons of Smart Devices
Nowadays, it seems like everyone has some cutting-edge gadget in their home, whether it's a digital voice assistant, a doorbell that monitors visitors, or a thermostat that can be adjusted from a distance using a smartphone. People of all ages and stages of life have quickly embraced home automation technology.
Pros:
Convenient
Energy Efficient
Safe and Secure
Accessible to all ages
Increased home value
Increased Insurance Incentives
Cons:
Compatibility
Internet Outage
Vulnerable
Complex Technology Systems to Learn
Initial Start-Up Cost
You will not be worried every day if you have a house that makes your life convenient. To have a look and experience at those houses that are tech-ready, Brittany Corporation offers luxury homes that are built and ready for your smart home devices and appliances set up. So, why not come and visit Brittany Sta. Rosa and you will see what it is like to live in a convenient space. You'll experience a lush atmosphere with the help of your luxurious smart home!
Suggested Read: Luxury Home Automation You Should Have
Suggested Read: Smart Coffee Tables For Your Smart Home
Suggested Read: Unwind At Home With Mood Lighting