BLOGS
A Guide to Home Automation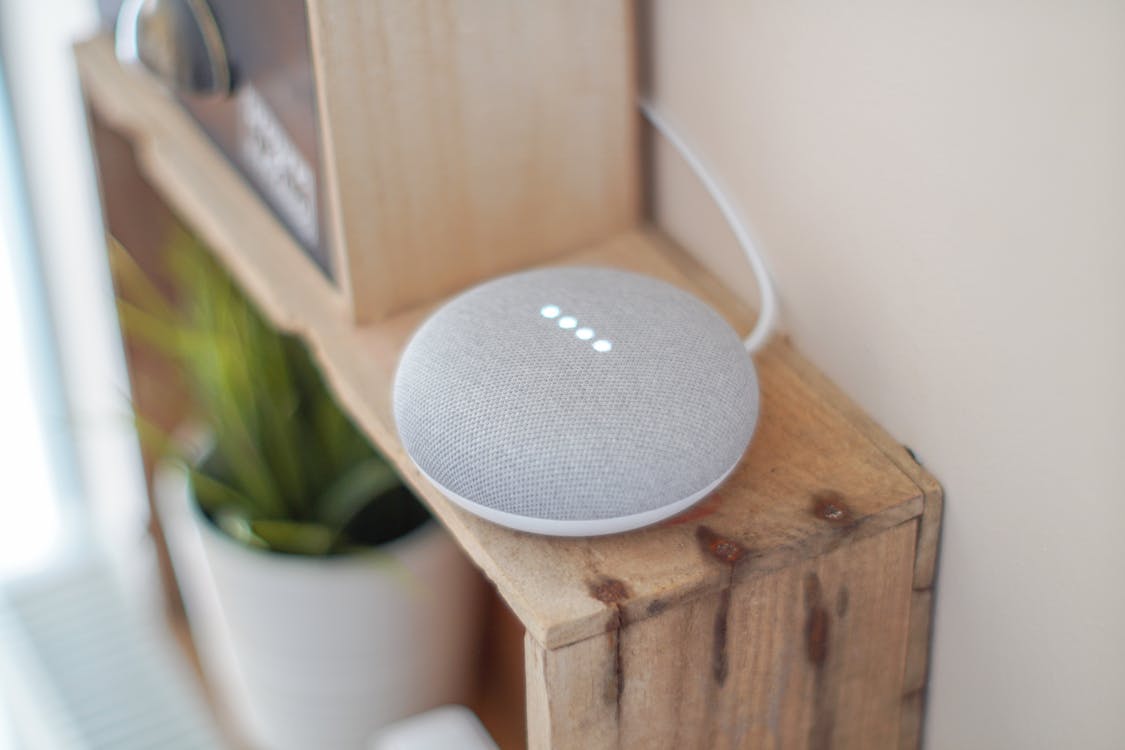 When it comes to making your life easier, nothing compares to home automation. Convenience and luxury become part of your world-class lifestyle when you invest in devices and systems that can make your home answer to your every need. Imagine living in one of the best luxury houses in the Philippines, waking up with curtains automatically being drawn and your coffee maker already brewing you the perfect cup. Coming home after a long workday is better when your luxury home automation already has the lights turned on and the AC unit running. These little comforts are ready to welcome you home and invite you to appreciate luxury living further.
What is Home Automation?
While home automation may feel like something out of a science fiction movie, you can now live in a world-class automated home today. Home automation is also referred to as smart home technology. It means using technology to control the devices in your home. When you set up a luxury home automation system, you can control almost every aspect of your home, including lighting, music, temperature, automated devices, and home security.
If you want to give your family the gift of luxury living and home automation, luxury homes by Brittany can provide you with what you need. Brittany Santa Rosa has smart homes available for their world-class clients, giving them everything they want in luxury home automation.
How Does Home Automation Work?
A luxury home automation system is made possible through the use of multiple devices and appliances that are connected to the internet. Common examples are smart bulbs, motorized blinds, automated speaker systems, temperature control, and home security devices linked to the door. These devices are referred to as the Internet of Things or IoT. These things use the internet to follow and execute your commands, whether scheduled commands or commands done through an app in real-time.
Automation
A network of devices throughout your home is connected to the internet. These devices can communicate with each other and with the home residents through the internet or sometimes through Bluetooth. Depending on your needs, your home automation system may have automated command protocols,
In having automated commands, you can schedule commands for your devices to execute. If you find waking up in the morning a challenge, you can make it, so your speakers start playing music you like when it is time for you to get up. You can also command your motorized curtains to open and close at specific times of the day, depending on how much light you want in your home. Another thing you can schedule for your luxury home automation system is turning on the garden lights and the door lights in the evening.
Home security devices can also be given automated commands. They can be programmed to send you an email and a photo or a video feed whenever someone comes to the door, whether they are family members coming home from errands or couriers bringing your online orders. You can also set an automated command to turn on your house lights when your security system detects an intrusion or a fire alarm.
Remote Control and Access
Another critical feature of home automation is the remote control, monitoring, and access. The amount of control we have over our smart homes will not be possible without the technology available with our smartphones.
Monitoring apps give you information and access to your luxury home automation devices from anywhere through the internet. With remote access, you can check if the automated machines in your smart home are working as they should. You can also check a live feed of your security cameras to check on children or pets at home.
Remote control through apps associated with your smart home devices or an all-encompassing system can also make luxury living more convenient for you and your family. With remote control, you can fully customize your home to your preferences. Do you have movie nights regularly at home? You can control your lights and set a home theater lighting mode which can dim your living room lights.
Another way to control your luxury home automation devices is through voice assistants. The two most popular voice assistants are Alexa and Google Home. Both devices allow you to use voice commands to control your smart home devices. These voice assistants can be integrated seamlessly into most home automation devices so you can directly command your devices to do your bidding.
In a fully integrated smart home, you can have to say the word to your voice assistant, and several of your devices can be controlled. You can have music playing; lights switched on and off, sprinklers take care of your garden, and set a timer to ensure you don't burn what you are cooking.
What are the Benefits of Home Automation?
Like many upgrades to your luxury lifestyle, home automation can bring add a lot of good things to your home life. If you already view luxury homes by Brittany are a great investment for your family, make an even better investment in your future by getting a smart home from Brittany Santa Rosa. With your home ready for the future, you and your family can make the most of the convenience that home automation has to offer.
Increased Comfort
Your home is your sanctuary. It is the place you and your family feel the safest in. When you invest in a home automation system, you make your luxury home by Brittany an even more comfortable place to live.
For example, you may be coming home from the supermarket and carrying multiple bags. When you have a smart home, you can control the door on the app, opening it as you ease in your driveway so you are free to enter your home without fumbling for your house keys.
Coming home to Santa Rosa Laguna and feeling stressed from a long day? Turn on your mood lighting and calming playlist with a simple voice command. Or these commands can be controlled through a schedule where your calm room mode is turned on at a specific time to help you wind down for the day.
Energy Efficiency
Luxury houses in the Philippines may be expensive, but by investing in a smart home with home automation, you are able to use energy more efficiently which leads to savings in the long run.
Thermostats are one of the best examples of energy efficiency in home automation. By setting schedules and temperatures, your home environment will be cool when you need it to be. By setting up a system, you can regulate the temperature in a way that makes the most sense with your family's comings and goings.
You can also use home automation to make sure you turn off everything that needs to be turned off when you leave the house. For example, you can set up a "going away protocol" that automatically shuts off your lights, television and air conditioning every time you leave. This way, you can be sure that your appliances aren't using more energy than they are meant to.
Convenience
We are all busy people. And if home automation can take care of several daily mundane tasks for you and your family, it can give you extra time to attend to more important things, such as bonding with your spouse, reading with your children, or managing your health with exercise.
With a coffee machine connected to a smart outlet, create a "morning protocol" that brews your coffee and turns on the television to the morning news channel. That way, when you come down for breakfast, you have a warm cup of coffee waiting for you to jumpstart your day.
Make your smart home work for you and check Brittany Santa Rosa for a home that is perfect for your family. Santa Rosa Laguna is a thriving community. Feel the calm embrace of nature without losing sight of the best that city living has to offer.
Safety and Security
In setting up a smart home with an automated security system, you gain peace of mind knowing that your family and home are protected. Home security systems and cameras can be triggered remotely so you can check on your home through an app. Security devices linked to windows and doors can also be controlled automatically, alerting you of a break-in right away.
Setting Up Your Home Automation System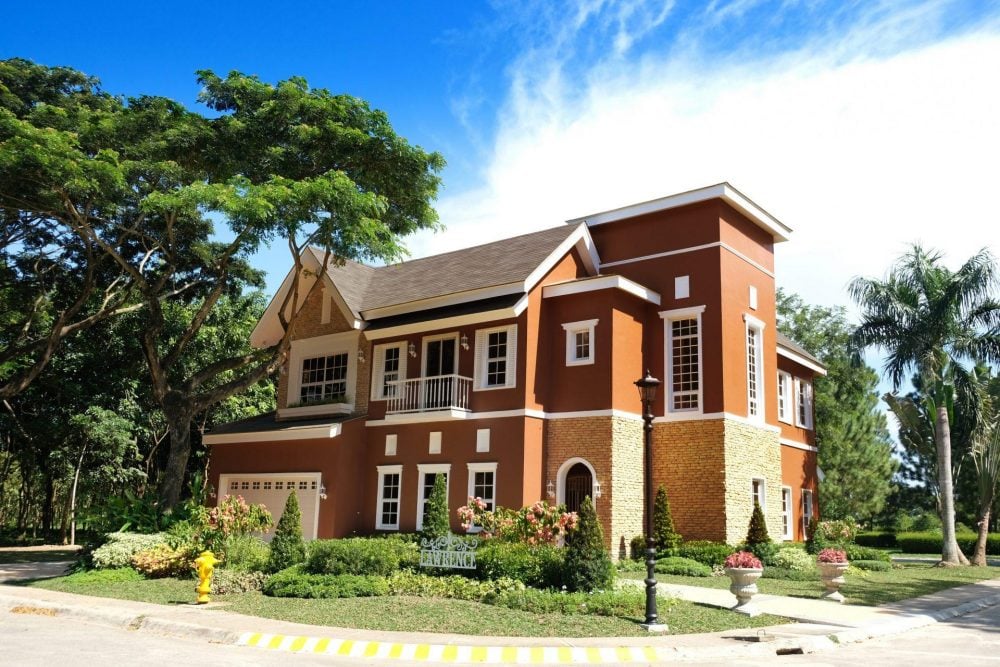 Start by choosing what home voice assistant you want to use. By figuring this out first, it makes it easier for you to buy home automation devices that are compatible with each other. Then, choose what type of automations you want in your home. Are customizable lighting settings important for you? Do you want to install smart locks? Is home security a priority for your luxury home?
When you figure out what home automations you need, you can start purchasing and installing them in your home. While it can be done by hiring professionals or installing them yourself, the easiest way is to find a property that is ready for home automation. Luxury homes by Brittany are a perfect choice for your smart home needs, as they have models already equipped with smart home necessities.
Conclusion
Luxury living is the best way to take care of your family. To give yourself the best lifestyle, choose a home located in a community close to nature, like Santa Rosa Laguna. With Brittany Corporation's luxury developments in the area, you can find the perfect home for your family. Take it up a notch and invest in home automation. The convenience and security it gives you can make your luxury lifestyle feel more world-class.
READ NEXT ARTICLE: HOW TO EFFECTIVELY MANAGE A BUSINESS FROM HOME
READ NEXT ARTICLE: 2021 BEST LAPTOPS FOR THE ON-THE-GO WORKAHOLIC
READ NEXT ARTICLE: CLASSIC MEETS AVANT-GARDE