BLOGS
Pet-Friendly Home Features to Consider
As a pet owner, you understand that pets are more than just animals kept in a cage; they are considered members of the household. In addition, because they are considered members of the family, they are included in decision-making processes, particularly when it comes to purchasing luxury homes in the Philippines for the family. Your home should also be a pet-friendly home.
Pets are Family
Whether you have a dog or a cat, only a pet lover knows how to consider pets as part of their family. For pet owners, dogs and cats are man's best friends that in most cases when a man's alone, both pets are present to bring comfort. In this way, these pets can substitute for man's longing for a companion.
When sad, happy, or angry, pets realize it more than anyone and provide much needed relief. If properly trained, they can even be significant support in chores and other physical tasks inside homes. Pets play an extraordinary role in a man's life that only a "pet lover" can understand and explain.
Being said as part of the family, pets even receive the same treatment as any family member. Providing them the basic needs – a roof over the head, food, and even clothing. Pets are also given the proper treatment when sick and sometimes given special treats when doing a fantastic job or trick.
Welcoming members in the family comes with great responsibility.
Considering Your Pet as You Acquire a Home
Any member of your family has a say in where you live next. When purchasing a home, everyone should be asked for their thoughts, suggestions, and recommendations. Every person's voice is important, and every opinion carries weight. Even your pets must be included in the decision-making process when it comes to purchasing a home.
As you begin your search for house and lot properties for sale in the Philippines for you and your family to live in, you may want to consider the following guidelines that will assist you in selecting the most appropriate luxury house in the country for your family and your fur babies. As a fur parent, your furbabies play an important role in this life-altering decision.
1. Pet-friendly Neighborhood
The most important factor in consideration. Even when the home you are eyeing to buy is one of the most beautiful houses in the Philippines but is not a pet-friendly neighborhood, you might want to rethink acquiring the house because obviously, it will not be good for your child-pet. They will be too toxic or worse you might not be allowed to bring them with you.
A pet-friendly neighborhood is an important element as you buy your next home. It will be a safe peaceful space not only for your furbabies but also for you as fur parents. Your heart will be at peace whenever you lose sight of your pet. For example, when suddenly your pet escaped from you and went somewhere unknown to you. Having a pet-friendly neighborhood will also allow you to move your pet freely inside your community without hearing any complaints.
2. Built-In Security Fence
Dog fences serve the same purpose as human boundaries in providing protection. With a fence around your yard, you can protect your most expensive dog. It is much more secure to have a properly constructed fence around your Persian cat price in the Philippines. Pets can feel safe roaming around and play in a yard surrounded by sturdy fences.
Consider the following additional information. Dog owners should consider installing a 5-foot fence around their property to keep their pets safe and secure. This is especially important if your dogs are jumpers.
3. Water Hazards
The heart of every parent is to protect their children at all times, and the majority of fur parents feel the same way about their furbabies. Making sure that nothing that could be harmful to your pet is present is extremely important. One thing to look for in a luxury house in the Philippines that you might be interested in purchasing is whether or not the property has pools, ponds, or other water features that could be hazardous to pets. Pets such as dogs may be able to swim, but being proactive in ensuring their safety is preferable to being sorry in the future.
4. Secured Screen Windows
No matter how beautiful your home is, if your windows are not customized for the safekeeping of a pet, it is not worth the effort to have them installed. The risk of pets, particularly cats, falling out of second-floor windows is extremely high, and this could be fatal for them. If the windows of a high-rise building are not secured, this is referred to as the "high-rise syndrome."
Pet owners understand that the first impression is crucial and so make sure the windows in their home are designed in a way that allows visibility from both inside and outside at all times. In most homes, compromising the interior design can be overlooked, but pet owners make sure that they purchase a home with pet-friendly features included. These include built-in blinds and shades, rubber seals on doors, retractable screens, and extension cords.
5. Safe Landscaping
Pets, especially dogs such as golden retrievers and Labrador retrievers, and cats such as Siamese and Bengal cats, are playful creatures. Being playful, roaming around, and being curious about their surroundings is completely normal for them, just like it is for a toddler.
Make certain that the landscaping of the luxury homes in the Philippines that you are considering purchasing is both safe on the inside and on the outside. Muddy paws mean happy pet. Make certain that there are no poisonous flowers or plants in the vicinity of your beloved pet. Consider the best plants and flowers to include in your future home and how to properly care for them for a pet-friendly home.
6. Be Sure to Check Pet Laws/ Fees in Your Place
Acquiring luxury houses in the Philippines, you must be fully aware of the laws and guidelines in your community especially when you are nurturing a pet. Not all places are open for pet care. As you check on the house and lot properties for sale in your chosen location, you better visit their laws regarding pet care. Even if you have the most expensive dog, if pets are not allowed, it is not allowed.
Check on the local pet guidelines and pet owner restrictions. Double-check if petcare will require you additional fees in your homeowner association. Some HOA also has the number, type, and size of pet allowed. The majority of the luxury condo for sale in the Philippines accepts small pets on the building. These are the items to take note of in buying luxury homes in the Philippines.
7. Accessibility to Vet, Hospital, or Other Pet Services
Pets have a life of their own, and they have the necessities of life. Similar to humans who require a luxurious home in the Philippines, pets require a place to call their own. When they are sick or in need of additional care and attention, they require the services of a specific service provider.
When looking for a home, it's a good idea to look into the area's animal services to make your life easier while you're petting your dogs or cats. In the Philippines, a pet salon, pet store, pet grocery, and pet grooming are some of the requirements for a pet that outweigh the need for a luxurious home. Make certain that you have convenient access to these services.


8. Check the Traffic in Your Desired Place
Some luxury homes in the Philippines are located in congested areas, which is why choosing a home away from traffic is advantageous for both the owners and their pets. One of the dangers that a pet can encounter is traffic, which is especially dangerous for dogs like dalmatians and Doberman pinschers who enjoy running. It's best to keep an eye out for passing traffic because pets are known to bolt when the front door is opened.
9. Weather and House Temperature
Another consideration in buying the house and lot properties for sale in your choice of location is the weather and house temperature. These two will depend on the breed of dogs or cats that you have. Usually, thickly clothed pets can endure cold weather because of the covering their furs provide. Large pets also endure cold weather because of the ability of their bodies to produce more heat. The same goes with thinly furred pets. When looking for a house and lot properties for sale, make sure that the house will be able to maintain a temperature of at least 20 degrees Celsius. A pet-friendly home will make your pet safe and will give them enough rest.
Our four-legged pets, like all other animals, need their space and privacy. If you want to give them the best of both worlds, you can build an actual dog run or cat enclosure in your new property. But if you are going to have many dogs or cats inside the house, then a dog door is also a good option.


10. Consider A Place for Clean-Up
Cleaning time is important in pet care so a dog washing station must be feasible in the place you like to acquire. Setting up a space for bath time with towels and wipes will also help to maintain the cleanliness of your luxury homes in the Philippines. Maintaining cleanliness is an important factor in caring for your pet. This means buying a pet owner's home that can offer the convenience of having a dry space for your pets to play and stay.
Aside from the wet areas, pet parents should also consider a dry area to store pet bowls, food storage for pet food, rugs, toys, and other accessories. Adding indoor plants can also provide fresh air making your home pet-friendly.
House Hunting Tips
Although the provided guide to creating a pet-friendly home is helpful, it is more important to love and care for your pets than anything else. Bring along the list of factors to consider when looking for a place to put your pet to live that has been provided. Brittany Corporation is a pet-friendly community that you should consider visiting if you are looking for one. The Brittany Corporation offers the most beautiful houses in the Philippines, as well as a neighborhood that respects the lives of animals and is environmentally conscious. The landscaping around their home has been carefully planned to take into consideration their pet members who live in the neighborhood.
Pet-Friendly Home Ready For Occupancy
Chatelard at Crosswinds, Tagaytay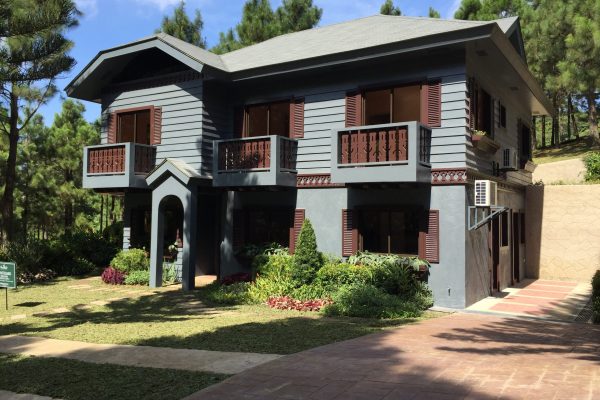 Located in the heart of a gated community surrounded by 35,000 pine trees, Chatelard is a one-of-a-kind Swiss chalet with five bedrooms and a balcony from which to take in the view of the community. The sum of Php 57, 000,000.00 is yours to keep. Crosswinds Tagaytay is a perfect place for those pets who requires cool weather.
Eliot at Promenade, Santa Rosa, Laguna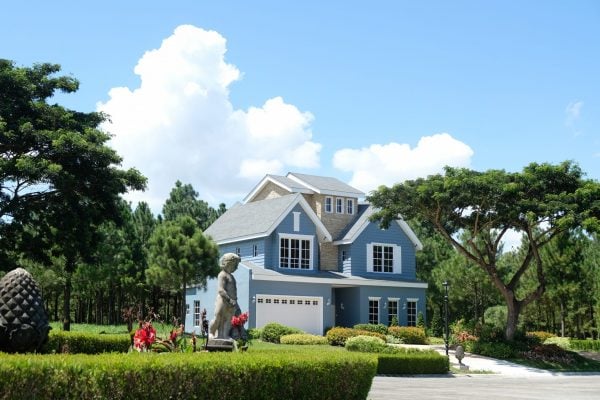 Featuring a two-car garage, an indoor courtyard, four bedrooms, and an attic with a walk-in closet, Eliot is a pet-friendly home that exudes sophistication and outright elegance in equal measure. A luxury that offers open space for your fur babies' own space. Php 70, 831,000.00 is yours for the taking.
Lorenzo at Amore, Daang Hari, Vista Alabang

Come home to Lorenzo, a luxury home in Daang Hari with a floor area of 177 sqm (floor area) that includes three bedrooms, a family hall, and two carports. Lorenzo is a luxury home with a floor area of 177 sqm (floor area) that includes three bedrooms, a family hall, and two carports.
Allow your fur baby to take part in Amore at Portofino with other furry friends. Lorenzo Ready Home is available for purchase for Php 29,325,000.00.
Lucerne at Crosswinds, Tagaytay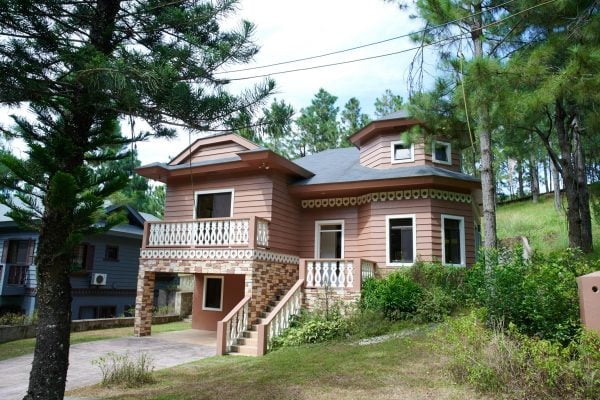 It is located within the Crosswinds Tagaytay community, and it has three bedrooms and two bathrooms. The home is designed in the Swiss style and is ready to move into immediately. Php 47,433,000.00 is yours for the taking.
Pietro at Portofino Heights, Daang Hari, Vista Alabang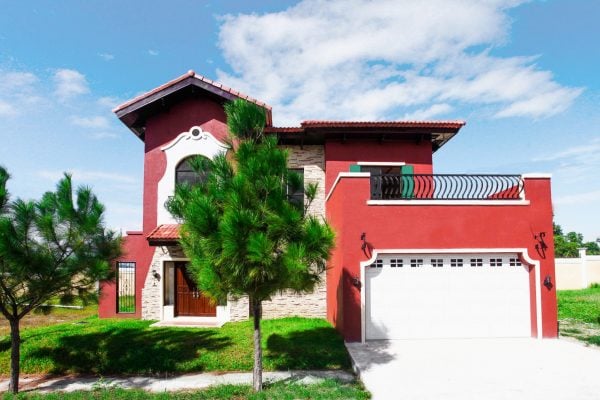 Pietro is a charming 2-story Italian luxury home for sale in Portofino, with a total floor area of 264 sqm. Portofino Heights offers pet-friendly homes the pet owners will appreciate. It is situated in a magnificent location – Daang Hari. You can have this beautiful home for Php 47, 242,000.00.
Carolyn at Georgia Club, Santa Rosa, Laguna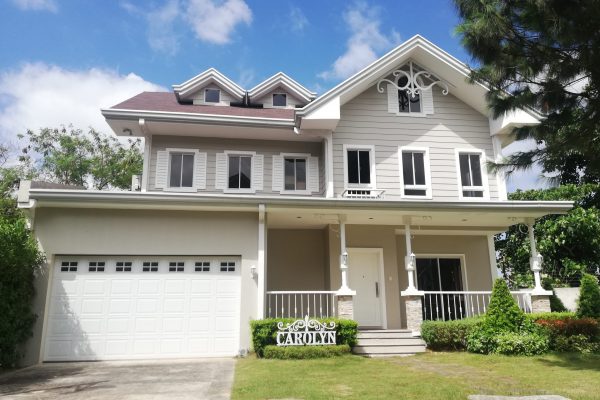 A pet-friendly home that has a 265 sqm floor area and includes a 2 car garage, porch, powder room, storage room, living and dining areas, a kitchen, and a utility room. It is fully furnished. Php 34, 779,000.00 is yours for the taking.
Read Next: What to expect at the 31st Southeast Asian Games (SEA Games)
Read Next: 5 Ways To Improve Your Referral Selling
Read Next: How 5G Will Revolutionize The Digital Landscape
Read Next: Affiliate Marketing as a Career in Brittany