BLOGS
Classifying Artwork Like a Professional
Why do we need art in our homes?
Art comes in all different shapes, sizes, colors, and forms. And it is also created in all different ways by all different kinds of people, diverse groups, races, with disabilities and abilities. Art is art, it is not restricted to simple or complex statements made in many ways. Everything can be an art.
Wherever people go, aside from museums and galleries, there is always artwork, it may be seen on the walls, ceilings, floor, and everywhere. Artworks and art pieces are also scattered on all different social media platforms, apps, websites, other similar technologies, and on augmented reality. An artwork always caught people's eye, and whenever people saw an artwork especially for the first time, it may flood them with so many emotions and feelings – happiness, sadness, excitement, or curiosity. At some point in their life, they feel connected with the artwork. It has an affect and great impact in people's lives, and so as it also enhances the interior design and architecture.
Homes are not just merely a building. Home is like a blank and plain canvas. Building and creating a home is an art, that becomes a dream into a reality. decorating your house is a fun thing to do, and you do not need to be professionals to decorate your dream home the way you like it. You just need your creativity, ideas, and imagination. And just as furniture and home decors that you need to put up in your home, you can also add artworks to spice up your new home.
Artwork elevates your home into a different level, it adds statement and creates harmony to a room. Having an art wall adds a feature at your house! And decorating your home brings out your interior designer and architect's creativity.
However, designing a home with artworks may overwhelm you because it requires a lot of time and effort to fully accomplish and decorate your home. There are a lot of things to consider, beginning from choosing the right pieces that compliments the entire theme, the sizing, and to pairing.
How to build an art wall at home?
Create a theme
In making an art gallery wall, you should consider following a theme throughout a single wall. Try choosing an artwork with the same color combination, then add some art pieces with the same color palette you have chosen. And when hanging artworks on the wall, you can play and style with not just canvasses and paintings, you can also hang and add some photos, quotes, signs, posters, and anything else you like. And when hanging an artwork and art pieces, research and try to know more info about it.
And if you don't want to stick with a single color, you can still play with different prints and colors. It's still your choice and there is actually no right or wrong in what type of art you will put up and display. What's more important is what looks good and feels good to you.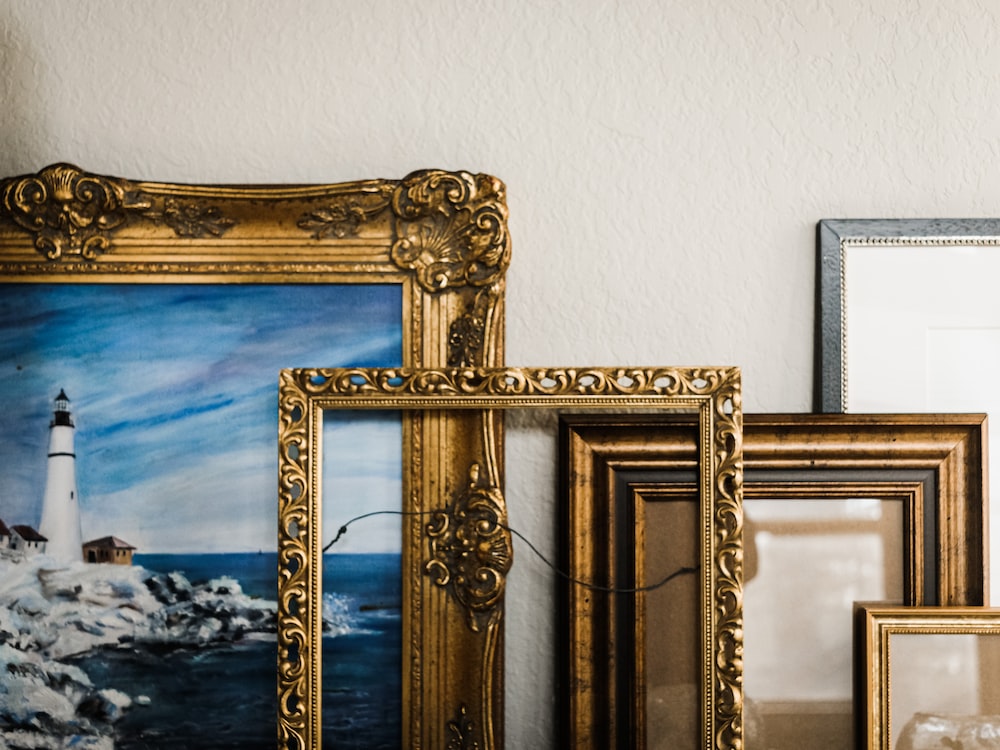 Aside from having a theme and mix matching different art pieces, you can also explore with multiple frames. If you want a uniformly looking, you can stick to a consistent frame structure to keep things balance although, you may get used to it over time. Again, you can also mix and match different style and finishes of the frames to match the vine and style of your wall.
And when creating a theme, do not also forget to look out your furniture and home decor too. it is more perfect to have an art wall theme that compliments and suits your home design and furniture in the room.
Figure the perfect Layout
Before putting and hanging up all your artworks and art pieces on the wall, firstly figure out every details and the perfect wall art layout. Visualize everything!
Start by laying your largest pieces on the table or on the floor, and then add the smaller ones around it to fill in the gaps and spaces, always keep a consistent spacing. Space everything out evenly and properly. You may also move the pieces around until you already have a placement and arrangement that you desire. You can also combine vertical and horizontal pieces
assorted picture frames on wall
Symmetrical Placement
If you plan to hang pieces with similar shapes and sizes, Symmetrical Placement allows you to come up with a more balanced visualization.
Asymmetrical Balance
However, Asymmetrical Balance is still a great way when you have pieces that has different and unlikely prints that share one similar element, like its color palette.
Combining different sizes of art pieces and grouping vertical and horizontal pieces in the same group asymmetrically creates an energy and interest.
Don't be Basic
When it comes to decorating in general, think outside the box. Do not be basic, and just be unique and creative. Elevate and make it as your inspiration what concept you saw on instagram, on your pinterest board, or on any online sites. Although, there is nothing wrong with being basic!
In building your art wall, always choose the artwork that you love, or start with your favorite piece and then build out from there. For example, you can put your favorite painting or drawing, your favorite photos, or your favorite quote, or anything that has a great value to you. Always pay attention to what you want your eyes lay first. And by just looking and staring at your walls, it helps you to feel good and relaxed!
And in hanging your pieces, don't just hang them in the usual places, you can still hang them in less obvious rooms, or even in the bathroom, or at a space that only you will see. And the moment you hang pieces from there, you add and create features, and those places and spaces will be just as beautiful as the other rooms and add a smile to your day! And smile more because it is your creation, it is your project, and it came from your own ideas, imagination, and creativity.
Consider Lighting
Lighting is important! Whatever artwork you choose, always consider the lighting. Lighting is one of the tools that sets the mood and lighting also highlights the artwork and with good lighting, you can really see what it project and what it portrays. With the use of picture light or the sconces. it serves its function of enhancing the artworks.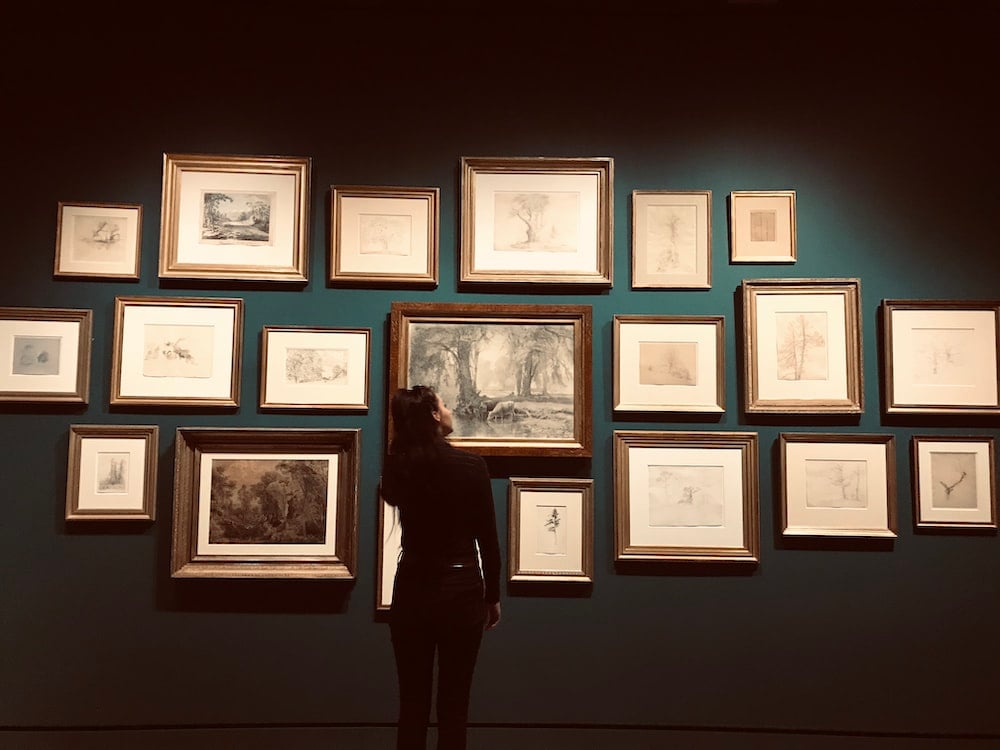 Don't break the bank
In elevating your walls, it is not necessary to spend beyond your means to have "Instagram-worthy" walls. You also don't need to go artwork shopping and spend a lot. Be practical and manage wisely your expenditure. Don't let your bank account go in vain just because of something you don't need. And instead of buying an artwork from companies in the industry that cost a lot, you can always create something new and upcycle what you have and turn it into something more beautiful. You can still afford to have a nice art wall at your dream home without spending a lot!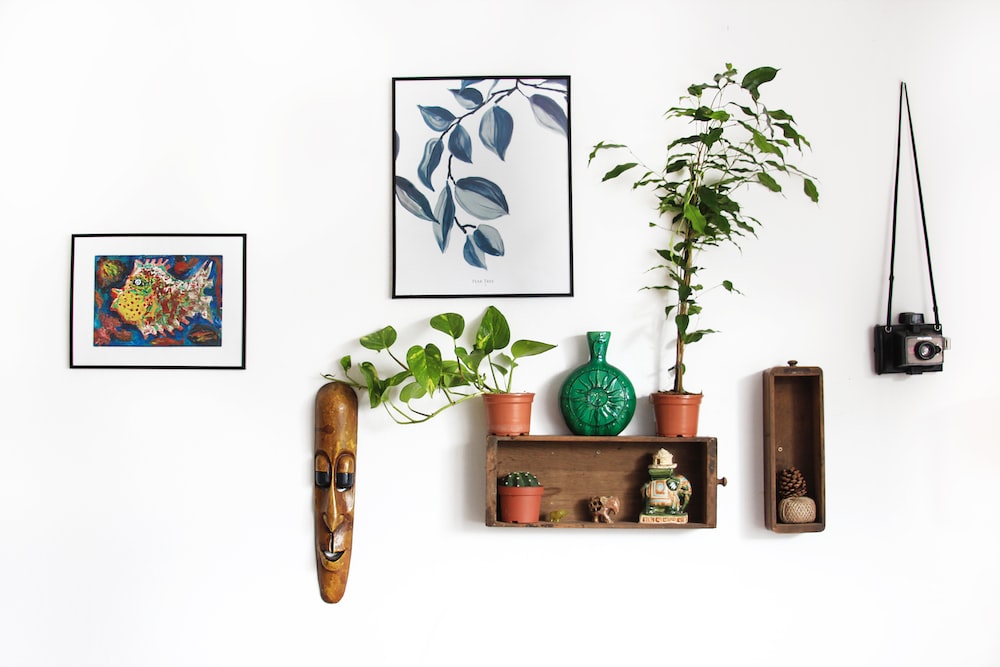 No home is complete without a piece of art! Your art wall is your personal space, where you don't need any architect, interior designer, or any professionals services to achieve your art wall, and you just need your ideas and imagination will take place. Don't be afraid to mix and match art pieces. Your style, your way. And every piece you will put and hang up will shine.
Start building your dream home with an art gallery wall and unleash your creativity from within and be an example and inspiration to others!
Suggested Read: How Crosswinds Tagaytay Allows You To Live In Balance With Nature
Suggested Read: Smart Ways To Organize Your Home
Suggested Read: Art Collections By Filipino Celebrities
Suggested Read: Hairstyle Trends of 2022