BLOGS
Art Investments this 2022 According to Forbes
It does not matter if you have read Forbes in print or online, Forbes is more than just a magazine. For most people, it has become one of the most reliable sources of information as to what investments to make, what expensive items to buy, and where to spend hard-earned money. It has become a guide as to how rich people in the world live, how the owners of companies spend their time here on earth.
The magazine will tell you if it is the right time for you to buy that luxury lot for sale. Most of the time, curious individuals who are looking to level up their lifestyle, check out this unassuming guide on how to enjoy life like a billionaire.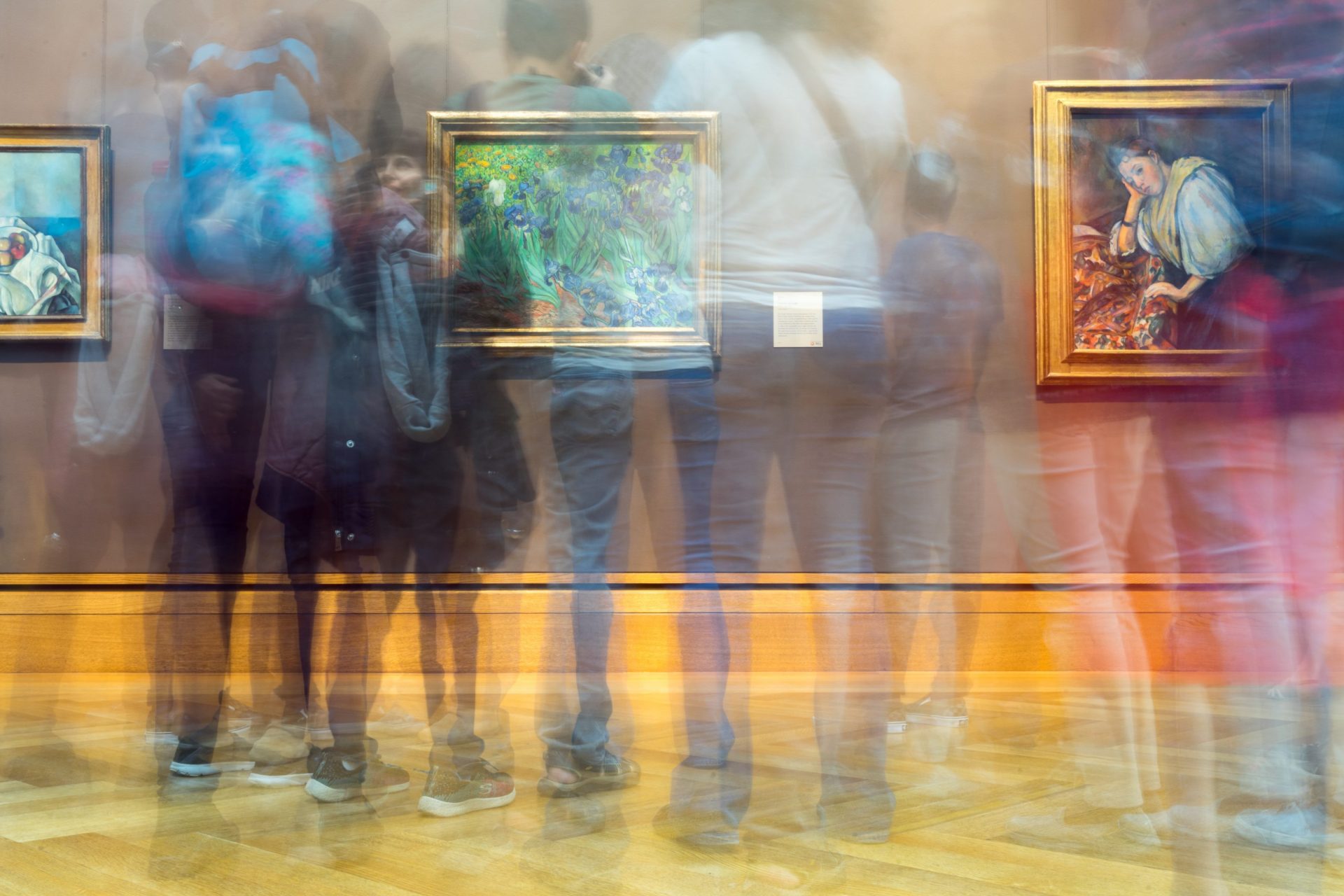 On becoming a billionaire, here is a suggested read: 4 Billionaire Success Stories You Should Know About
To start investing for your future, you may consider purchasing a house and lot in Daang Hari, or a luxury home in Daang Hari.
Getting More Familiar with Forbes
Other than providing trustworthy data as to where make an investment, Forbes magazine is also know for its lists of "The Richest", "The Most Successful", "The Most Powerful in the World," "The Most Expensive This and That", and more.
If in your mind, you have been asking if Forbes is an actual family name, it is. While the business magazine itself is owned by Integrated Whale Media Investments, it is also owned by the Forbes family.
Britannica website states that the Forbes family emigrated from Scotland in 1904, specifically Bertie Charles Forbes who founded the magazine in 1916. Yet, it was his son, Malcolm S. Forbes, who was decorated for his services in the World War II, who later took over the business and turned it into a success.
You can do more research on the Forbes family, but let's move forward to the topic of art investment.
Understanding Art Investment
There is no doubt that buying a house and lot for sale, especially a luxury house and lot in Metro Manila, is the way to go when it comes to investment. However, experts advise that it is most advantageous for an investor to have a diversified investment portfolio to generate much more revenue or return from a long-term investment.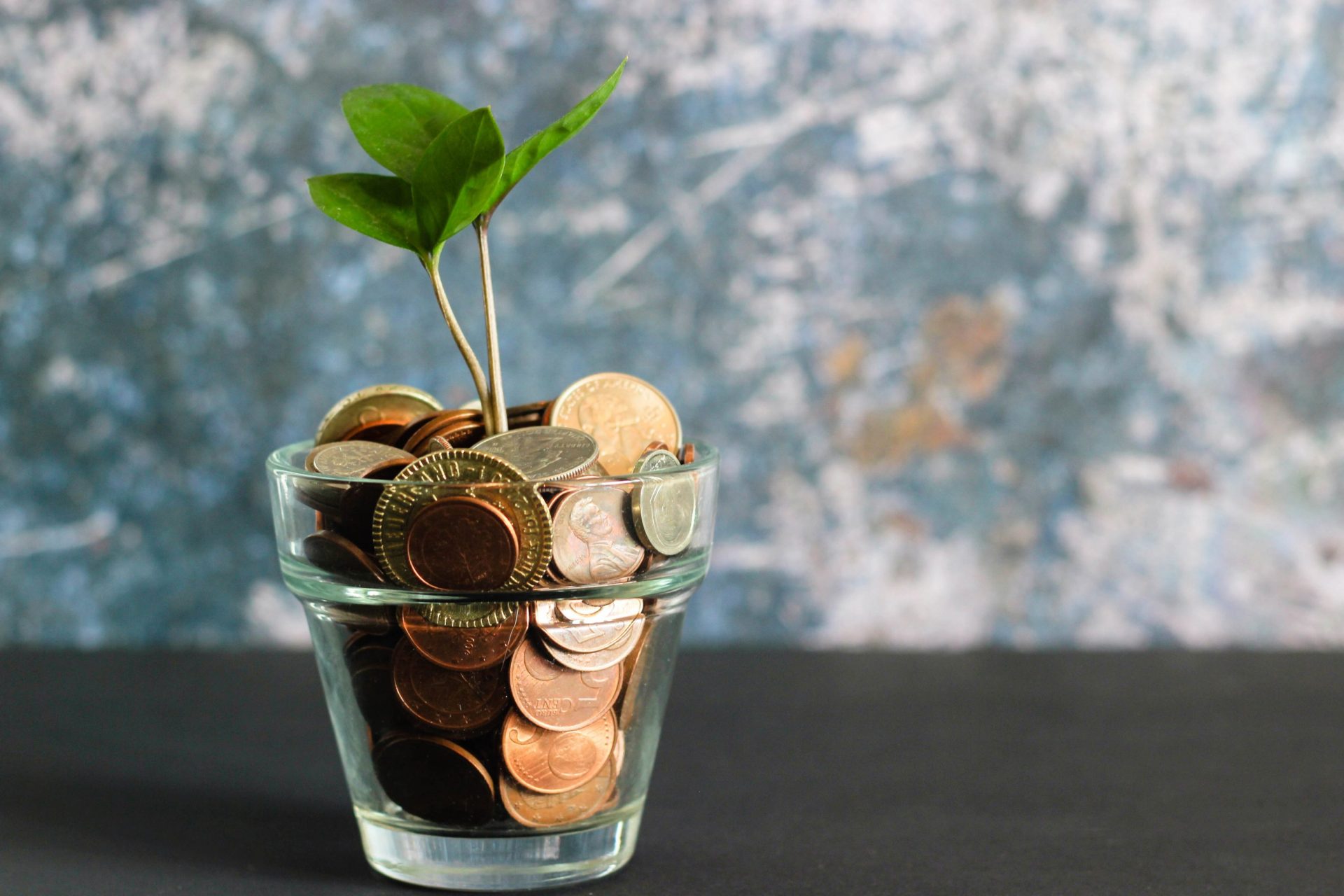 Similar to stocks, bonds, or other investments which are usually acquired through banks and other financial institutions or corporate businesses, the increase of fair market value in the art market is dependent upon the tastes of the consumers or, basically, their demand. The more that they are interested in a piece of art, whether as an investment or as a collection, the more its value increases.
Over the years, the interest of the younger market to art investment has been increasing. This is also related to the rise of NFTs and bitcoins in the online marketplace, which makes it easier for any up and coming artist to sell art.
In relation to this, CNBC has documented that contemporary art, yes even art made by living artists, has given an average return of 7.5% since 1985 to 2018. As a whole, the art market has provided an average return of 5.3%. Now, being compared to data regarding return from bonds, in the same time frame, 6.5% for developed countries, and 8.1% for global high yield bonds, the profit seems competitive.
While the risk in investing in artwork may still be unavoidable, so is the risk when you buy shares, the profit for art investors sure is promising. As a matter of fact, Forbes has agreed to this and even stated that art is a good investment because it can combat inflation.
Nonetheless, if you are considering investing in luxury lot for sale, or house and lot for sale, there are several luxury properties in Daang Hari Subdivisions that you need to know about.
Exploring the Art World
When the term art world is mentioned, are you not automatically transported to museums or galleries? Do you imagine fairs and auctions? Now that you may be transitioning from appreciating art to buying art from an auction house, and finally seeing paintings as good investment instead of pieces of history, it is time to explore where to go since you have decided to start investing in art.
Artworks in museums are not for sale. Therefore, the best place to start looking for art as an investment is in art galleries. In art galleries, you have the abundance of time to appreciate original work by artists and then decide which artwork would you like to bring home. Of course, it is still important that you bring home artwork that you like or approve of. This is because you can still have art on display while you wait for its fair market value to increase.
If you are not only deciding which artwork to buy, but you are also deciding on a house and lot for sale to have as your own, there will always be the option of buying a luxury house and lot in Metro Manila.
Explore Daang Hari subdivisions and buy a house and lot in Daang Hari today: Pietro: Portofino's Most Premium Ready Home
In case you are on the lookout for a specific artwork, fine art to be more concise, auction houses are the way to go. At auction houses, a painting, for sure, is kept in pristine condition because this is essential in pleasing potential investors, because this ensures that the auction prices go up. The only downside when it comes to buying art from an auction house is that you need to be able to offer the highest price to secure purchase of an artwork.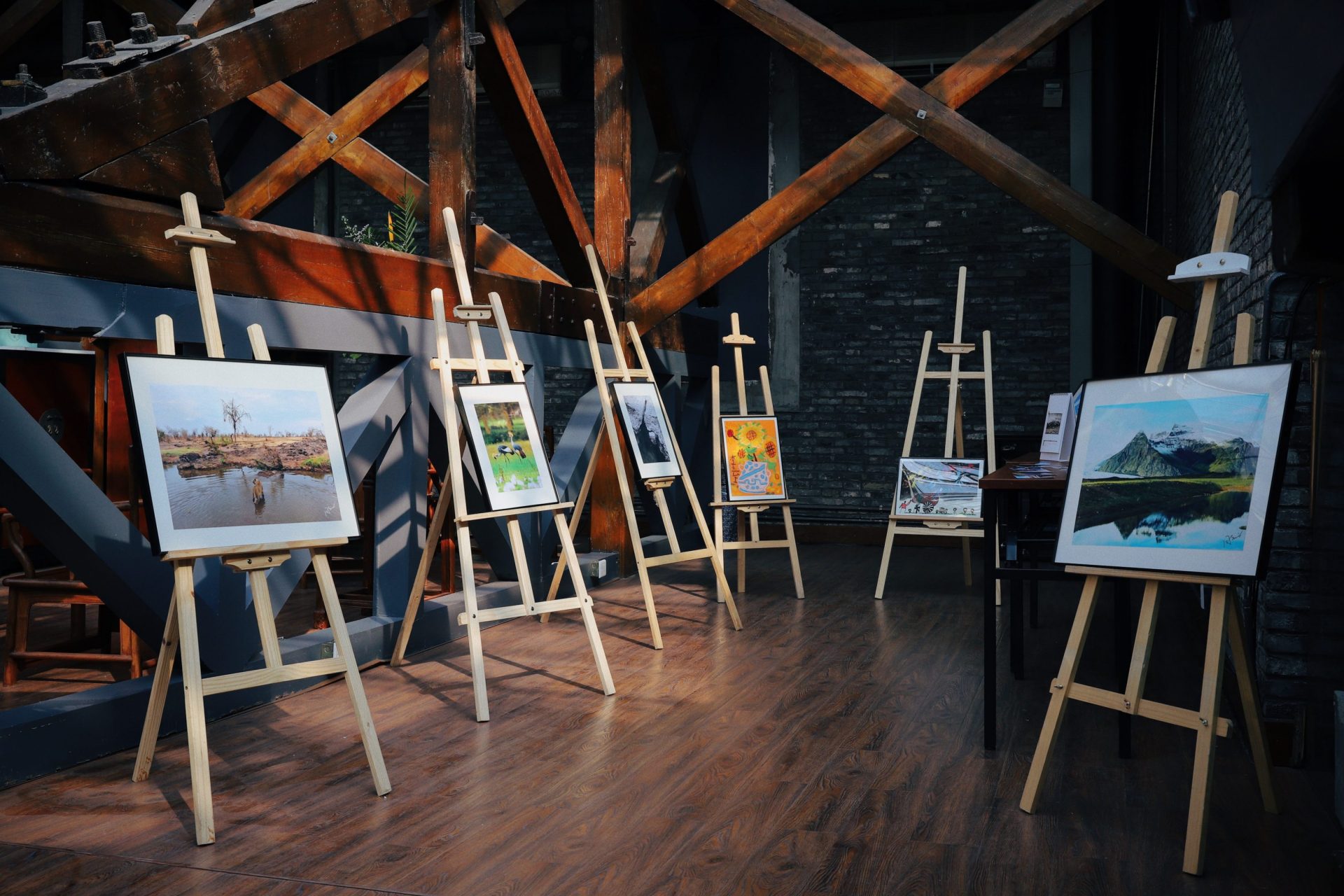 Not running out of ideas, another great way to appreciate art and purchase it is through art fairs. Think of artists gathering in one particular place and having their original work of art displayed in booths, this is how art is shown at an art fair, or what is sometimes called an art festival. This basically allows more artists to show their works to an audience, making art more accessible to potential investors too.
An art fair also makes it more simple for artists to sell art, and for investors to buy art, because they can have direct communication with one another, and agree to make their own transaction in their own terms. As compared to an auction however, prices may not be as high. Forbes beg to disagree though.
Almost similar to an art fair, in a street art event, an art piece called "Love is in the Bin" sold for £18.5 million at Sotheby's earlier this year. So, unless you are buying art from a well-celebrated artist who participated in the fair, the profit for art investment made may not be as much.
Although an art fair is already unconventional, the pandemic has made it even more extraordinary as art fairs are now being held online. An example is Art in the Park, an art fair that went online this 2022. To discover more of this art fair, you may read this blog: Art in the Park Goes Online in 2022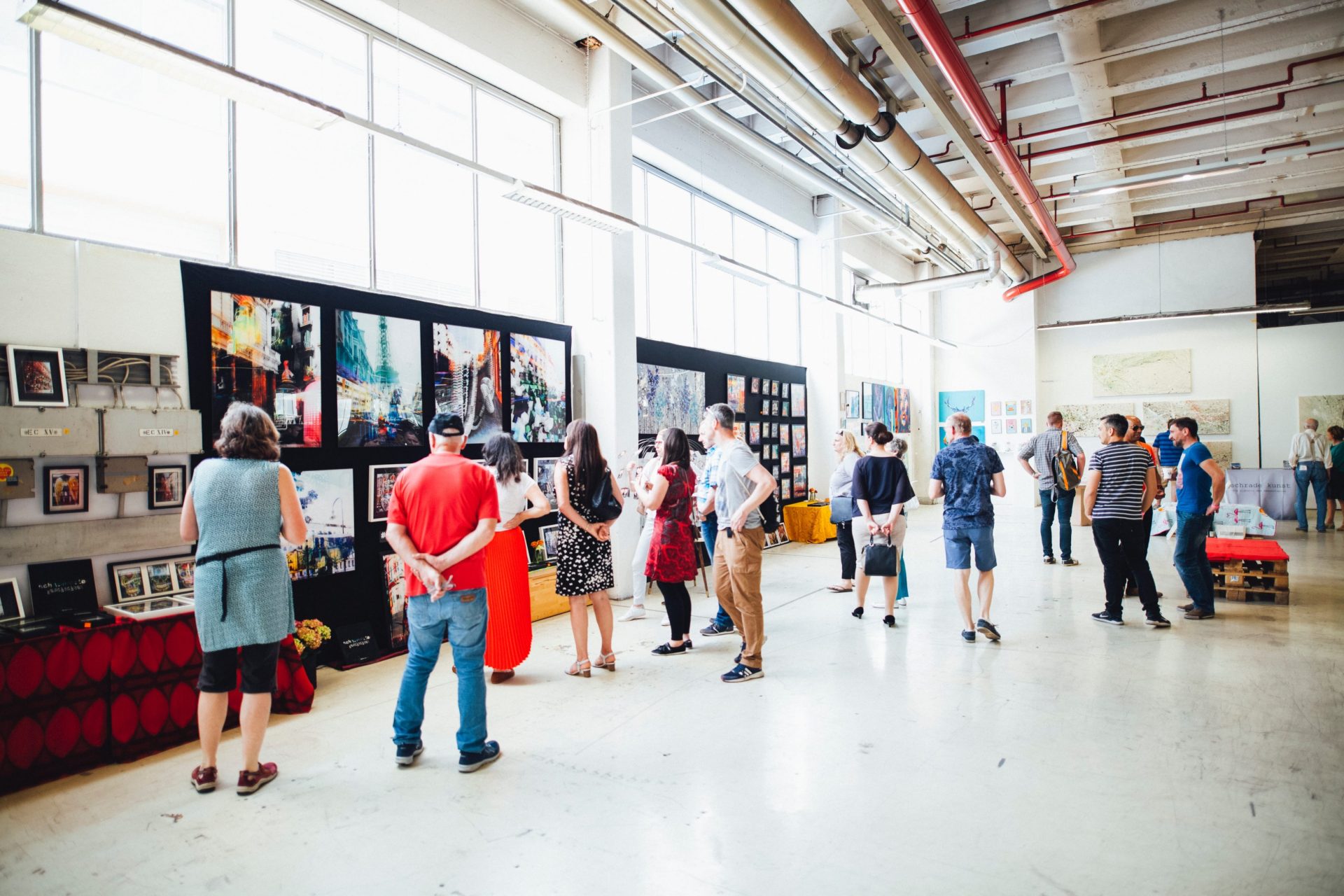 Bring home an artwork to your very own luxury house and lot in Metro Manila, or your own luxury home in Daang Hari. Find reasons to invest in a luxury lot for sale in Daang Hari Subdivisions: Investing in Portofino's Luxury Homes
Choosing Which Fine Art to Buy from the Art Market
After knowing where to go, of course art investors need to know what to buy. Usually, investors lean into fine art. Fine art is basically works that are produced through painting, print-making, and sculpting.
Beginning with paintings, a good investment is not only a painting that is famous in history, or is done by an artist who has already passed away. Paintings made by living artists also has value, especially that the younger generation is placing much more value into the arts.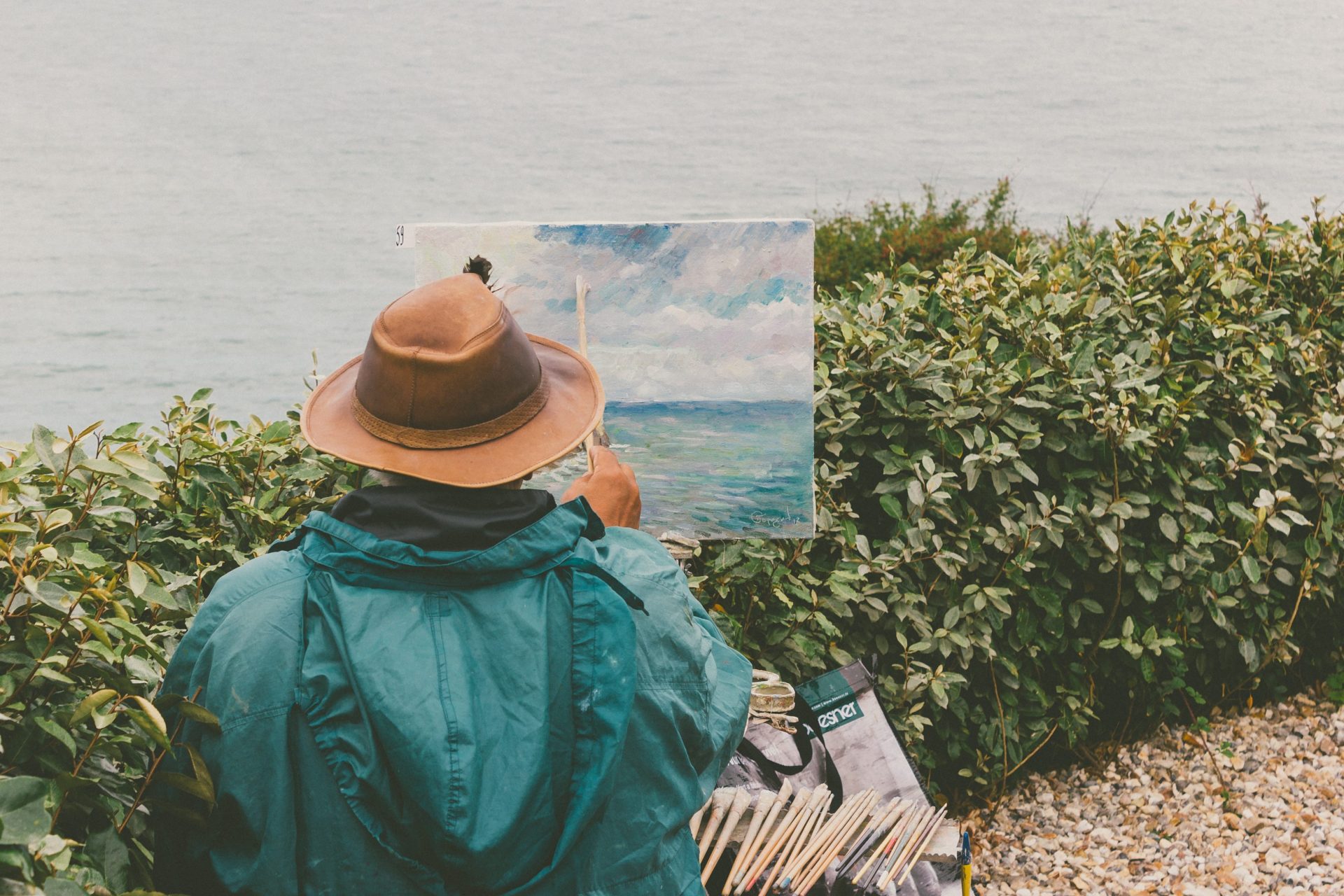 Start investing in fine art made by Filipino artists. Here are artists you need to check out to begin your journey on art investment: 6 Young Filipino Artists For Your Gallery Wall
Now, prints may not be as rare as paintings. This is for the reason that there unlike paintings, prints are produced in larger quantities. The more valuable ones, however, are printed in limited number.
Yes, limited edition prints are also a good investment. A famous artist whose prints are valuable is Andy Warhol. You may know this artist for his Campbell Soup Can and Marilyn Monroe pop art artworks.
Investing in limited edition prints by known artists will surely bring you profit in the future for you will find no difficulty in selling them. The name of the artist is already attached to the print so these pieces can easily market themselves.
If you are not only looking for a diversified investment portfolio, but also a diverse collection of art investment, you can definitely look into investing in sculpture too. Having a sculpture or two in your luxury home can make your living space stand out with the additional texture that it will contribute.
Find inspiration in investing in sculpture in this good read: The Most Iconic Sculpture To Have At Home
A Home for Your Art Investment
A good piece of art, a good investment, needs a good house come home to. The same fascination that you have for galleries, auction houses, and fairs, must resonate in the house you live in too. This is why besides the various types of art that you can invest into.
Brittany presents you the luxury homes that can house these valuable investments as well. Find a house and lot in Daang Hari to call your own today. A luxury home in Daang Hari is waiting for you here.
Read Next: What Happened at The 65 of Frieze New York Art Fair
Read Next: Who are the 2021 Forbes 30 Under 30 Filipinos?