BLOGS
How Crosswinds Tagaytay Allows You to Live in Balance with Nature
If there is one thing in the natural world that can be considered as the most relaxing and peaceful experience that would be living a life that is of balance with nature. This means being able to do activities that will give you a sense of nature balance or it could be living in a house situated near the nature.
From the smell of fresh air, the sound of the birds chirping, the grown trees dancing, and the picturesque view of the mountain and the bright, star-filled sky at night. When there is a nature concept to living, your entire world will shift.
As a matter of fact, human communities need natural balance with green nature in order to thrive and survive. When human beings are deprived of this, there are massive consequences to suffer from may it be in the physical body or the in the community where the people are residing.
This is why despite the tremendous surge of population growth in urban cities because of professionals and families moving into bigger cities, there is still a growing interest among homebuyers and even those who are thinking of expanding their investment portfolio to invest and purchase a property that is in balance with nature.
This is due to the fact that these people are seeing the growing scientific evidence of multitude of benefits that being in close contact with nature brings.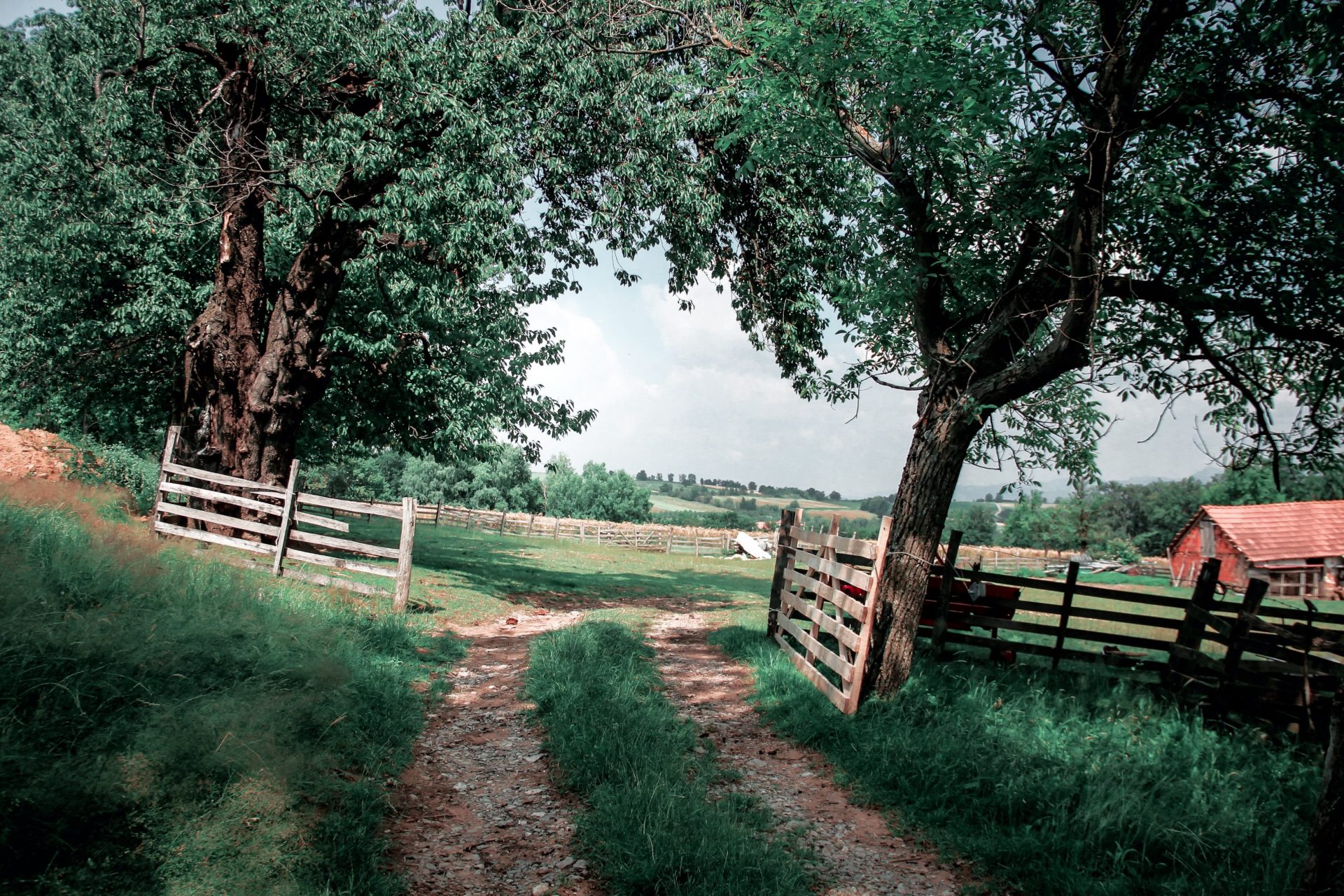 Residing in a community where you are close to nature can improve your well-being and outlook at life.
Having said that, there has been a human intervention when it comes to the development of various real estate projects in order to accommodate the demand of many homebuyers to spend life in a residential property that promotes and encourages environmental management.
Why live in a real estate development that promotes balance with nature?
Nowadays, many real estate developers are doing their own research to take part in the fight against climate change. And one of the things they do in order to respond to this is to build real estate developments where there is a sense of delicate balance between nature and the residents of a certain community.
This is best done by the joint efforts of real estate developers and local government units in bringing nature to cities. Doing so will help people to be physically active in their lifestyle. And when residents are always physically active using their own devices, the risk of acquiring chronic diseases is being reduced.
Furthermore, getting one with natural resources such as the sun where you get to play under it and do regular physical activities in order to stay fit will definitely improve your well-being.
This is an advocacy that many health experts are sharing right now considering how the popular culture have influenced families and youth to just stay at home, be away from the nature, and avoid any physical activity to also avoid physical contact with the outside world considering the risk of acquiring COVID-19 virus, especially during its highest peak which was two years ago.
Moreover, there is a kind of serenity that living in a community that is in balance with nature also brings which you cannot get from living in urban cities. With everybody being easily disturbed by the noise of urban cities, one needs a space where he can experience nature and hide behind its beauty and tranquility.
Crosswinds Tagaytay: a real estate development where the equilibrium between nature and luxury living meets
You might probably asking yourself that how you can find balance between nature and living in a luxury real estate development, but to tell you honestly, it is possible. Brittany Corporation, the premier name in luxury real estate development in the Philippines, made this possible.
With Crosswinds Tagaytay, living a lifestyle that is in balance with nature is no longer a concept, but a reality. This is a 100-hectare luxury real estate development inspired by the architecture of Switzerland. Known for its picturesque view of the lush terrains of Tagaytay City, Crosswinds Tagaytay gives you a luxury living where your luxury house and lot is in close proximity to nature.
With its over 35,000 pine trees and breathtaking view of the nature, rest assured that you will get all the tangible benefits of living a balanced, healthy life.
At Crosswinds Tagaytay, you are assured that you are breathing the freshest mountain breeze every day and you get to be refreshed anytime of the day due to the majestic view of pine trees and the glorious beauty of Tagaytay City. Moreover, at Crosswinds Tagaytay, all regular physical activities are possible.
From running, jogging, hiking, swimming, and walking, you get to do them all. All these physical activities are not inconveniences for Crosswinds Tagaytay has open spaces where you can freely move and do your regular physical activities.
Being consistent with such routine will give you a positive emotional experience. This is especially true for loved one who have been hospitalized. The Swiss-inspired community Crosswinds Tagaytay's nature vibes will also motivate you to cultivate healthy behaviors such as exercising and provide therapeutic benefits for those who are suffering from mental health disorders.
At Crosswinds Tagaytay, you will also get to enhance your immune function and emotional stability due to emotions of awe and serenity triggered by Crosswinds Tagaytay's tranquil environment and the glorious beauty of its rural mountain life.
Furthermore, with Crosswind Tagaytay's rolling hills and dipping valleys, residents living in this kind of green area are more likely to be physically active since it is easier and more encouraging to move around when you are surrounded by a green environment. Not to mention how nature has the power to reduce stress and anxiety.
When people are in close proximity to nature after long exposure to the hustle and bustle of urban cities, they are most likely to be mentally stable and emotionally healthy.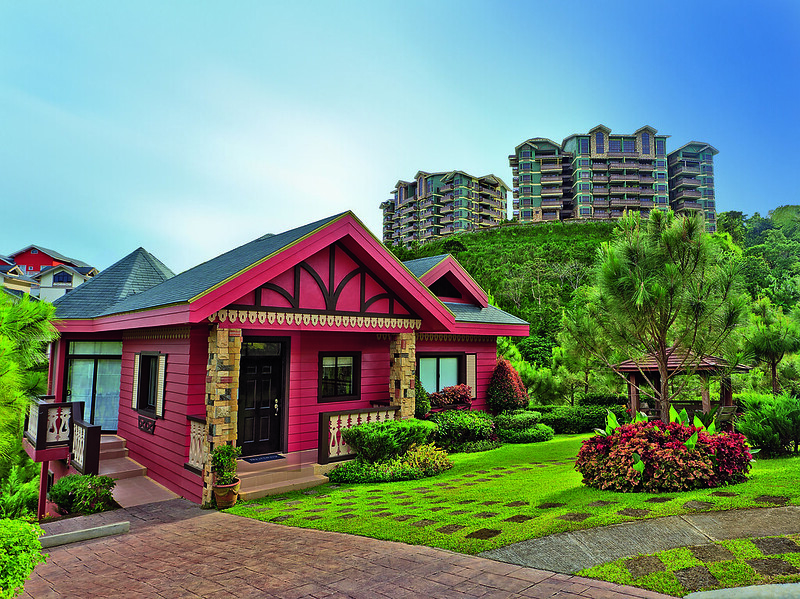 At Crosswinds Tagaytay, nature living is a reality you can experience.
Furthermore, at Crosswinds Tagaytay, one will realize that you do not need a wild nature in order to get a first-hand experience of ecology or the so-called balance of nature. This is especially true for families with children.
As a matter of fact, parents are made to believe that children have to be in touch with wild nature in order to get them connected with the natural environment. And while this is essential, parents have to bear in mind as well that it is more important to reside in a community where it is in close proximity to nature.
After all, living a life that is in balance with nature is significant for child development. At Crosswinds Tagaytay, parents are assured that their children's development will reach its full potential with the picturesque view of nature.
And when you get to live at Crosswinds Tagaytay, you are in close proximity as well with the wonderful tourist spots in Tagaytay which are all green environments. Life is indeed much healthier and more beautiful at Crosswinds Tagaytay. This is something that you will not be able to get in a typical community. With its wide selection of luxury real estate properties, there is definitely a perfect one for you and your family.
If you want to experience this active life or a lifestyle that is in balance with nature, Crosswinds Tagaytay is the luxury real estate development for you. Consider booking an appointment now.
READ NEXT ARTICLE: THE BEST PLACE TO LIVE IN LAGUNA
READ NEXT ARTICLE: EXPERIENCE GEORGIA CLUB