BLOGS
Smart Coffee Tables for your Smart Home
Your smart home surely has different rooms for different activities, but do you know that your living room is the designated area where you do most of the things? You gather there to do the fun indoor kinds of stuff and activities like entertaining your guests, studying, having coffee, or simply just resting or relaxing.
The one thing that every living room has is a coffee table. It is placed there for convenience where you cannot only put your drinks on it, but you can place your magazines, books, remotes and devices, scented candles, and other useful things. There are round and rectangular types of coffee table which are chosen according to desired ambiance and style.
Today, smart appliances are emerging, and the innovation of a coffee table is not exempted. Your typical coffee table can now have its smart version.
How Smart Homes Work
A smart home is equipped with ascending technology that brings convenience and makes life easier.
It may look like a big investment as you purchase, but smart home products actually save money as it reduces energy costs and does not require high maintenance in the long run. Smart homes are now in broad perspective and your house features can all be technologically advanced. Your garage door, the curtains in your room, and other things that you think cannot be innovated- it is now included in the smart home system.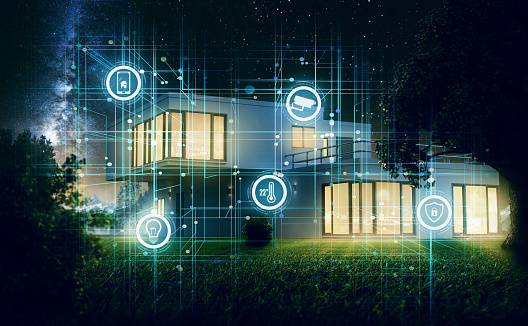 Some examples of a Smart Home Technology:
Smart Home Security
Smart Home Appliances
Smart Home Devices
Smart Home Security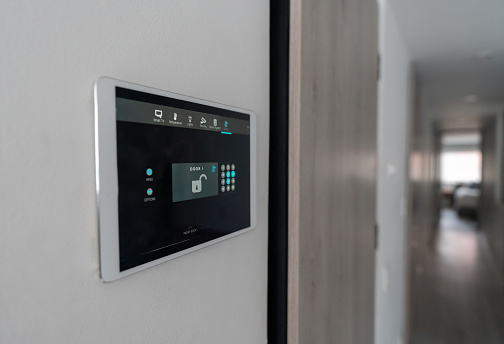 Smart home systems' most integral part in your house is that it provides security and protection. Home automation systems have provided high security features and different kinds of smart locks like biometrics, face recognition, and iris recognition. Using a smartphone or other devices, you can also control your front door locks or garage door through voice commands.
Smart Home Devices
Smart devices are those with a one controlling device, making your house a smart connected home system. It generally helps you manage all your devices including your smart speakers, smart lights, smart doorbell, and smart locks. With just one smart device, you can automatically adjust or control these devices with convenience and support.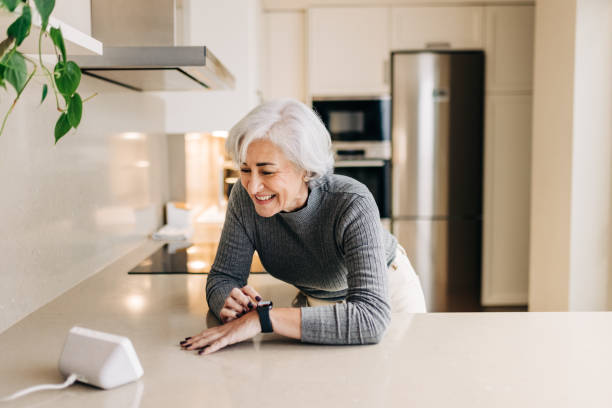 The Amazon echo is an example of a smart device that control almost all your smart home devices. It is a smart Bluetooth speaker that enables Alexa- a smart home device that enable you to be assisted through voice commands. You can also connect it to your wi-fi so you can play music with its built-in music player. It is not just a simple speaker that lets you play music; it can control almost all your house smart functions from lights to sensors and security.
Smart Home Appliances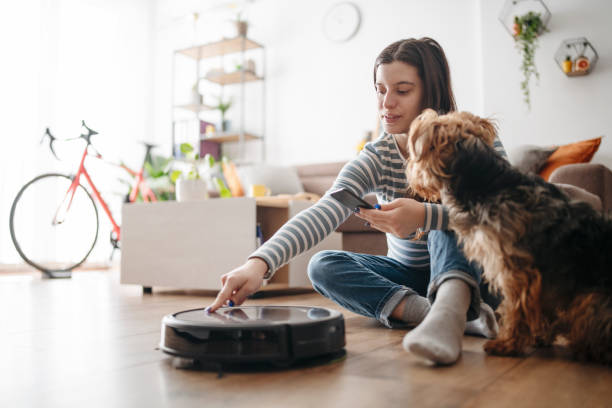 Your networked device can also be a remote control to your smart appliances. These smart home appliances include air conditioning, washing machine, smart tvs, coffee table, and the like. Internet connected devices can also control appliances and set its function for a specific time. It provides ease of work and gives another level of luxurious taste when you see how else does smart homes work.
What Smart Coffee Table should you consider placing in your Living Room
We've listed down the top smart coffee tables that you might consider purchasing for added modernization and coziness in your living room:
Sobro Coffee Table
This first brand is the ultimate coffee table and the top of the line in the market- it is incorporated with the latest smart home technology. Almost everything that you need is provided while you are enjoying your coffee with your guests or reading a book all by yourself. The company's goal is to create a furniture piece that serves multi-features. By looking on the reviews and feedbacks at smart home market, they were able to recognize and revolutionize this Sobro coffee table.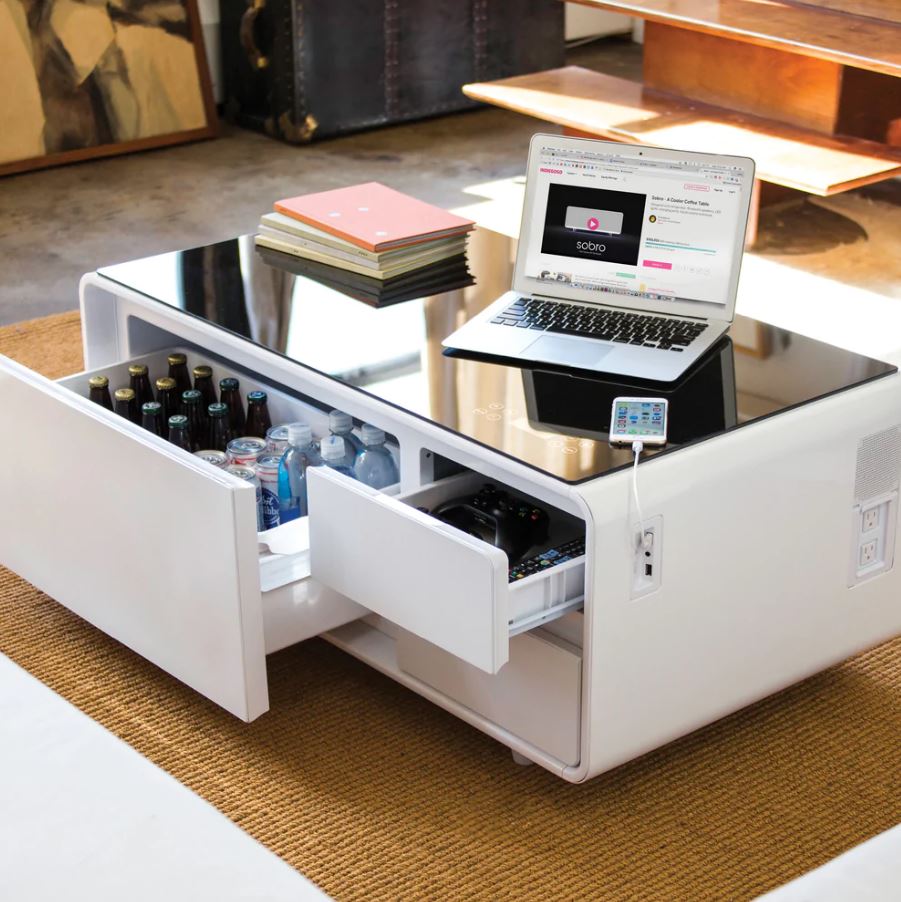 First, it has dual bluetooth speakers that lets you connect your smartphone to two different speakers for added audio quality and transmission. It even has a control panel on its tempered glass top that lets you control the table's features.
Second, it has a USB charging port and four outlets for your devices so you can stay connected while using your mobile device. That's not all! It has a built-in refrigerator drawer with 37-54 degrees Fahrenheit fridge temp range. Beside the fridge are two more drawers where you can put your snacks, controllers, devices, or books. And who does not like lighting features? It even has led lights beneath that automatically adjust, so it gives a levitating and ambient look.
Ideum Pico
If your living room is the space where you gather to brainstorm and collect your thoughts, there is a smart coffee table that is perfect for those activities!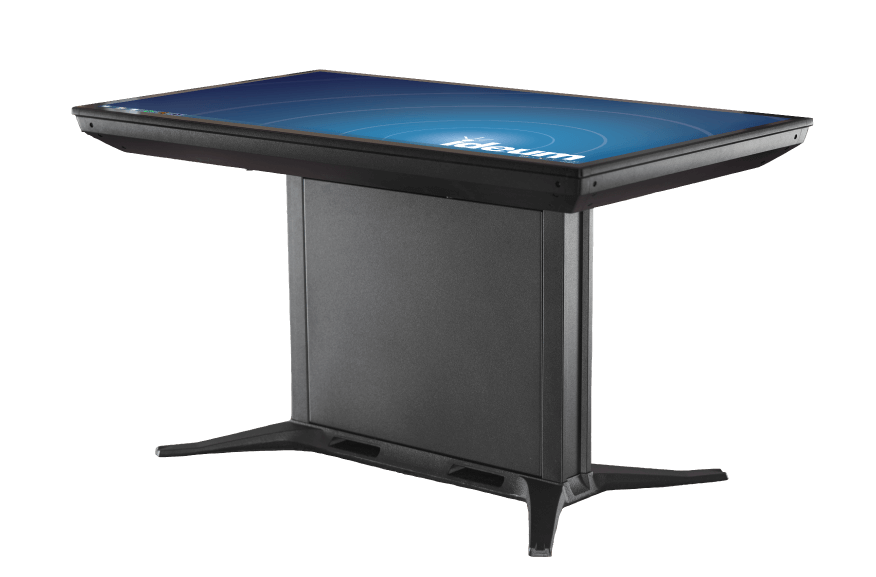 The Pico is a sleek looking coffee table with 43 up to 55-inch screen display that lets you enjoy different features better than smart tvs and other devices. You can connect it to your wi-fi so you can download and enjoy other applications. From watching movies and playing games with your friends to editing and presenting presentations, all these features can be done with 4k UHD. It is as if you are using your smartphone but bigger! It allows you to have smooth and high-quality display on its tempered glass. It only has one push button for the power function and all the support functions are on the full screen display.
The design of this smart coffee table is perfect for a minimalist style because its form and material are simple yet durable. Isn't it so modern and innovated?
Table Connect TC32
Did you say you are tired of your boring coffee table and want to upgrade to something fun and modern? How about you experience all the android features from your coffee table?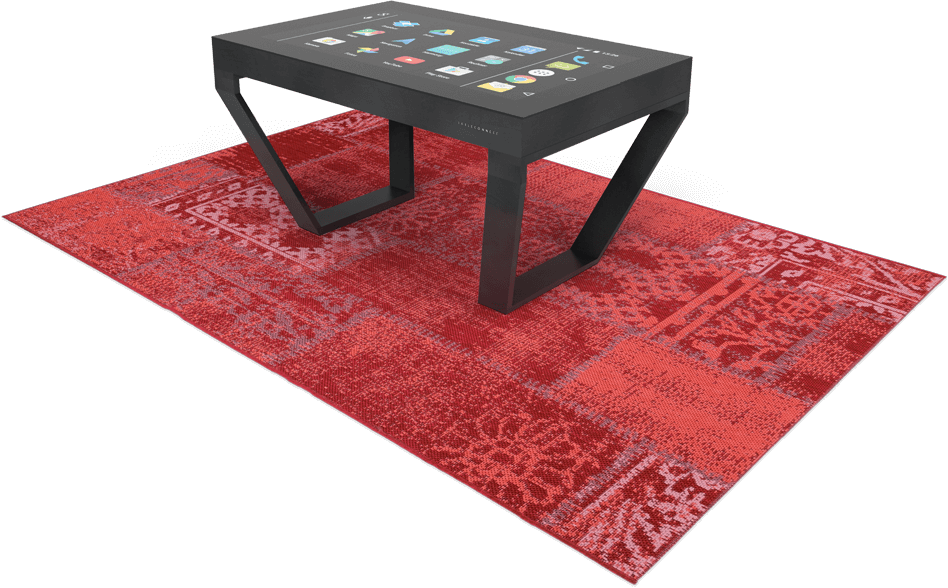 The TC32 is a wi-fi and bluetooth connected table that gives an all-in-one smart device feature. Its Ultra HD screen display lets you swipe and touch without lagging because it is equipped with Snapdragon CPU for high response. And because it is a smart coffee table, you can place your drinks on it without worrying that it might spill. It is spill proof that is why adults and kids would love and enjoy it!
That's not everything yet. It provides almost all the functions of how smart homes work and drill. TC32 can serve as the central controller of all your smart home devices. Its complete network connectivity from internet to bluetooth only means that you are able to control appliances, lights, air conditioning, and every smart device inside the room!
Ikea Sjömärke
If ever you already have your own classic coffee table, and you just want to add a modern touch, you may consider this on your purchase from Ikea.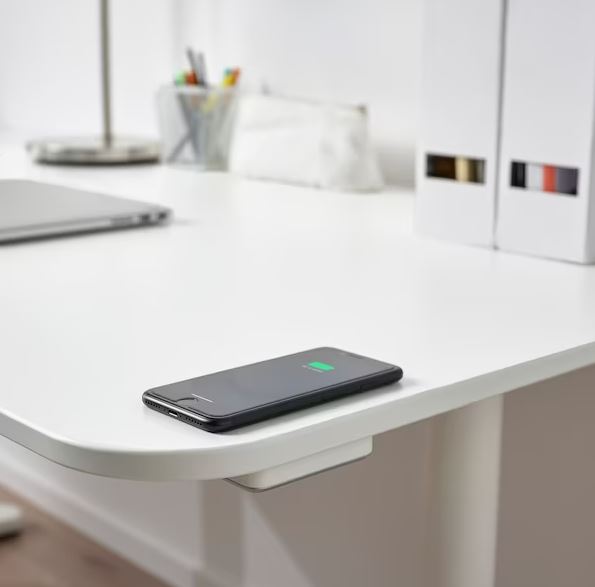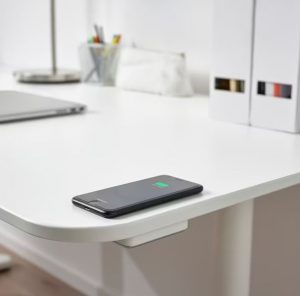 It is a charging hub that you can attach under your table to give a seamless device underneath. Your smart devices that have a feature of wireless charging can be used. You can just put your phone on top of your coffee table and let it charge. This option is for those who want to stick to basic but still want to try a glimpse of smart and modern convenience.
READ NEXT ARTICLE: HOME TECH TRENDS FOR 2022