BLOGS
Meet Eliot, Your Luxury Dream Home
Getting to live in a luxury home sounds like fulfilling many people's dreams. Having a place to call home that meets the needs and wants of its owners—style, space, security, and comfort—is a conclusive picture of accomplishment. Finally, deciding and having the capacity to purchase a house directly translates to being established, responsible, and independent, which most people aspire to be.
It is like turning a brand new, more mature page in one's life, whether it will be used for living with family members, a long-term investment, or even a retirement plan. There is no wonder that many people nowadays, especially Millenials, believe that purchasing a house should be on top of their priority lists—it is no doubt the ultimate dream.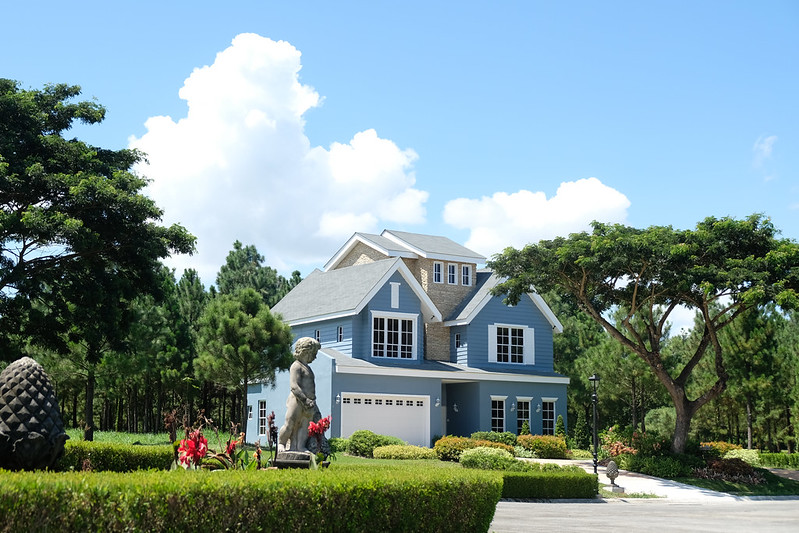 Brittany Corporation understands this dream. Being the top luxury real estate developer in the Philippines, Brittany continues to offer luxury homes with world-class design, some of the most beautiful houses in the Philippines and building themed communities that can be found in sought-after locations in the country.
Brittany Corporation's luxury houses in the Philippines are made for people to finally live the life they have always envisioned for themselves and their families. And despite being popular in the industry, Brittany Homes continues to modernize to cater to the homeowners evolving needs.
Eliot Luxury Home in Brittany Santa Rosa's Promenade
One of Brittany Corporation's magnificent communities in Santa Rosa, Laguna, is Promenade, a 300-hectare intricately-planned luxury real estate community inspired by the quaint English countryside. Aside from the gorgeous community, Promenade in Brittany Santa Rosa is complete with function halls, a basketball court, and a secret garden nearby.
There is also a grand fountain that leads one to the Clubhouse for a time of rest and enjoyment. And since it is located in a city with flourishing commerce, Brittany Santa Rosa is surrounded by stunning developments such as the top golf courses in the South.
Recently, Brittany Corporation's Promenade launched a Smart Home Series to answer future homeowner's demands and preferences—by building luxury houses in the Philippines with the perfect mix of traditional and modern features.
First for this series is Eliot luxury home, possibly one of the most beautiful houses in the Philippines with its old English and English country manor home design. But behind the classic design on the outside, Eliot's natural charm is the taste of a luxury lifestyle with its Smart Home features.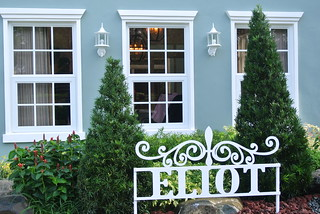 Space for the Family
Eliot luxury home is a ready-for-occupancy (RFO) luxury house and lot for sale with 697 square meters and a floor area of 302 square meters. It features a two-car garage, three full bedrooms and a primary bedroom, sizeable living and dining rooms, an attic, and an indoor courtyard. It is also ideally located as it is closest to a stately English country manor and offers a frontal view of the hedged maze garden in the Promenade community.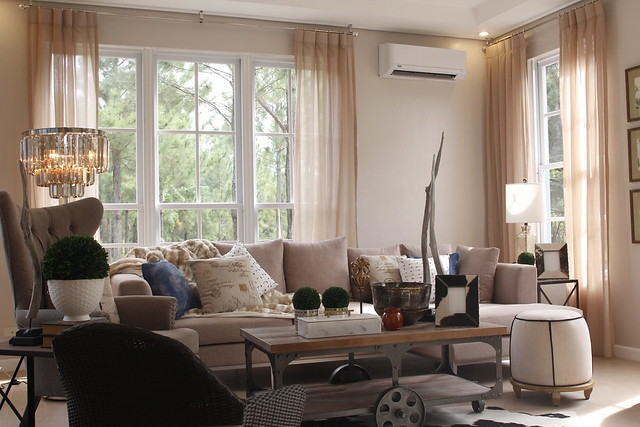 Brittany Homes' communities like Promenade are also known for providing a considerable area to cater to residents' recreational needs outside the house. There are various amenities that homeowners may access anytime they want, and all of these are being adequately maintained by Brittany Homes to provide luxury living as promised to the residents consistently.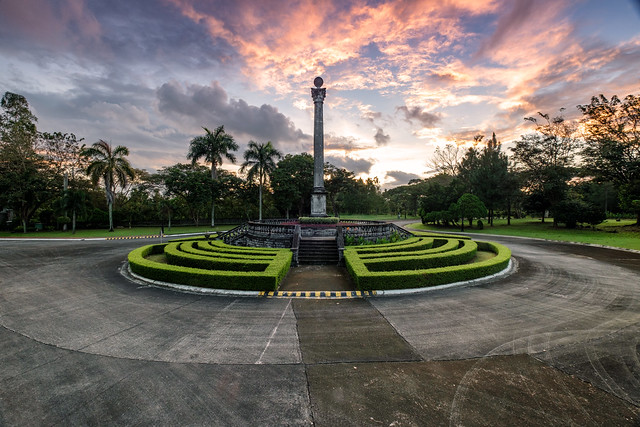 World-Class Design
Brittany Homes' communities have themes that will constantly remind homeowners of their favorite international destinations. For Brittany Santa Rosa's Promenade, the community is heavily inspired by the English countryside. From the luxury homes' architectural design to the master-planned community, it will instantly take the residents to the old landscapes of England.
Eliot is Brittany Homes' pride for the fantastic traditional house design with high-tech and modern features. This combination is indeed out of this world and can only be delivered by Brittany Homes, dominating the luxury real estate game.
Accessible Location
Brittany Santa Rosa's Promenade is located in a great location accessible to different malls and supermarkets such as Vista Mall Santa Rosa, Solenad, and S&R Membership Shopping. Homeowners in Promenade also experience easy travel as Promenade is only five minutes away from Cavite–Laguna Expressway (CALAX) and eight minutes from South Luzon Expressway (SLEX).
On top of these, all communities in Brittany Santa Rosa can enjoy easy access to many attractions and must-see sceneries in Laguna. One of the hottest provinces for travel and suburbanization due to Manila's outward growth, purchasing Eliot's luxury home is an excellent investment that will only be appreciated over time.
Smart Home Technology
On top of its remarkable space, design, and location, Eliot luxury home is equipped with Smart Home technology. With the technological advancements all around us, house models like Eliot luxury homes are the future of luxury houses in the Philippines. Property owners will experience increased productivity, safety, and even health through the Smart Home features available in this luxury house and lot for sale. Eliot luxury home will provide the grandeur and convenience that homeowners have never experienced before.
Eliot luxury home is powered by Alexa and its Smart Life applications that may be accessed through voice and touch activation. Some of the features include Smart Automation of garage door and outlets, which allows smartphone control. There is no need to worry about keys as well, with the Smart Door Function enabling the property owners to open their door with a PIN and even verify guests to allow them to come in without actually coming to the door!
Controlling other house features and devices such as windows, air conditioners, lights, and sprinklers are also made available through voice activation. The level of convenience this technology provides is definitely on the next level.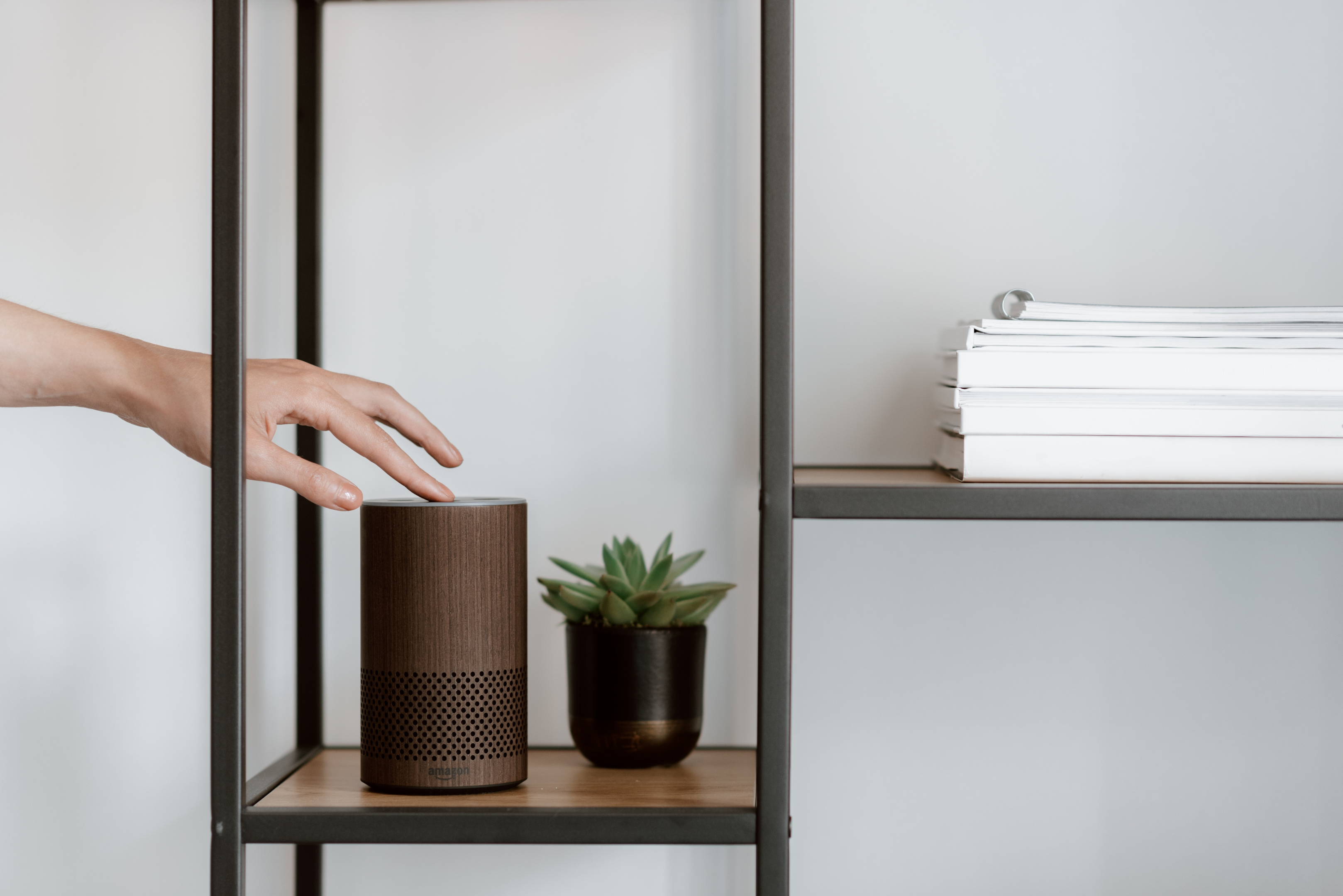 Another thing that completes everyone's dream home experience is the security in the area. This will be answered by the advanced security features Eliot provides, such as the Smart Door Bell that will automatically send a photo of the person who rings it on the Smart Life application.
There is also a Smart CCTV installed that provides real-time footage that may be viewed using a mobile phone and comes with a microphone so the property owner may communicate to those inside the property right away.
Brittany Homes undoubtedly provide an exceptional experience by starting to incorporate technology into their luxury real estate offerings. Soon enough, Smart Homes technology will no longer be exclusive to Eliot but will be expanded to more house models and even to more Brittany communities outside Brittany Santa Rosa Promenade.
Eliot Luxury Home is THE Dream Home
Overall, Eliot meets all-important checkboxes for one's dream home: space, location, design, and even offering modern solutions through technology. It has a good balance of classic and contemporary, coming together perfectly and resulting in a display of great style and elegance best suited for luxury living; indeed, it embodies Promenade luxury real estate offerings.
Conclusion
The trends for real estate have been evolving and fast-changing over recent years, with all the incidents happening worldwide. Living through a pandemic and eventually moving towards a post-pandemic future has created many differences in people's lifestyles.
There is a need to adapt to changes and transitions around us quickly. Despite this, there are basic things that people look for that are still foundational in choosing a house for themselves and their families—some of which are comfort and security, the very first steps to luxury living in their own dream home.
Purchasing a house is a huge step, and this accomplishment does not come easy in a lifetime. There are a lot of considerations that will involve one's time, energy, and resources. It is not just about picking from the most beautiful houses in the Philippines, but instead, it will be more about actively searching for that perfect place for the family. This process is best done with a trusted partner to make it easier and help turn the page into a new season. In short, choose a developer who will assist you with every step.
Brittany Corporation ensures that comfort and security are priorities to be provided to homeowners. That is why they are continuously upgrading to consistently offer and offer modern solutions, especially to those on their way to buying their dream homes.
Eliot is an example of these constant upgrades to ensure that property owners realize that their dream home is fulfilled with Brittany Homes.
Find out more details about Eliot and other real estate developments by Brittany Corporation. Please send a message to this link or follow their socials via LinkedIn, Facebook,  Twitter, and Instagram for the latest updates on luxury real estate properties they offer.