BLOGS
Spend Chinese New Year in Your Glass House
Chinese New Year is approaching and with it comes good fortune, festivities, and the beginning of great things for those who celebrate it. The lunar new year is on January 22 this year, and it is an important holiday, so you should celebrate it in the best way you can. What better way to honor it than to spend Chinese new year in glass house?
Having a glass house in a location such as Forresta Villar Land is associated with fortune and prosperity, two things that are manifested in the Chinese new year. Bring your family and your closest relatives, then, to your luxury house and welcome new year's day in style.
Continue reading this article for some tips on how to maximize luxury homes like luxury real estate in Forresta during Chinese new year. It will cover things from Chinese new year traditions to avoiding bad luck.
Watch Fireworks Inside Your Forresta Glass House
One tradition during new year's eve is to watch beautiful firework displays around luxury homes, and this is especially important during the Chinese new year. Fireworks are supposed to bring in happiness and good fortune to the family. They also serve to welcome good spirits and drive away the bad ones.
One of the perks of celebrating Chinese new year in glass house is the fact that you can enjoy the beauty of colorful firework displays without having to go out of the house, since the family can see through the glass walls. This is important for the old members of the family who would rather be seated than standing during the firework show. This is also a way to enjoy all the colors and lights without having to inhale smoke and chemicals from the firecrackers.
Seeing the beauty of nature and the festival on new year's eve without having to go outside your home is a major advantage of luxury lots in Daang Hari. Be sure to check out luxury homes in Forresta Villar Land, so you can have the most luxurious Chinese new year in glass house.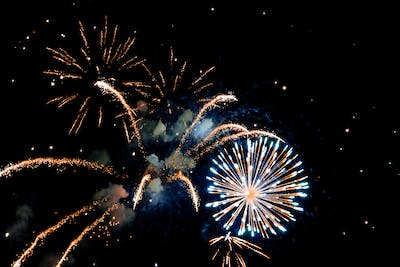 Have a Family Reunion in Your Luxury Home
The Chinese people usually gather during the new year's eve, so they can celebrate together. It is always best to celebrate the public holiday with the family, so it's merrier for everyone.
Welcoming the Chinese new year in glass house is a great idea, because it lets the extended family members have merriment in a luxurious house. Wealth is always a worthy thing to celebrate, or even aspire for, so your family should definitely celebrate in places like Forresta Villar Land. Check out luxury lots in Daang Hari, so you can wow your relatives every Chinese new year.
Stay Up All Night in a Beautiful Home
Another tradition during Chinese new year's eve is to stay up late, especially for the younger ones. The belief is that the longer they stay up, the longer the lives of their elders will be. Luxury real estate can help with this, because it is easier to stay up in a fabulous home where there are lots to do.
One great activity to keep people awake at night is playing Mahjong. Gambling on Chinese new year brings good luck, because handling cash is believed to bring financial luck. It is easy to lose track of time playing Mahjong, because not only is it fun, but it also requires focus, making it easier to pass the house. Remember, the longer you stay up, the longer the elders will live, so if you tire of playing Mahjong, have other games at the ready.
Glass houses and luxury lots in Daang Hari will provide the family an awesome sunrise view in the morning of the Chinese new year, making staying up even more worth it. Glass walls really do wonders for luxury homes.
Have Tikoy as a Luxury Experience
Eating Tikoy is a sign of good luck, which is why a lot of people in the Philippines eat it. It has become so mainstream that it appears to not be special anymore. However, it becomes a different experience if you eat it on Chinese new year in glass house.
sorry wala akong mahanap doon sa recommended sites na picture ng tikoy, so sa iStock ako kumuha
Tikoy is believed to bring prosperity, so you better not take it for granted. One way to make the experience of eating it memorable is by serving it using your fanciest Chinaware in a glass house. Imagine having some Tikoy with tea served in a luxurious tea set, while sitting in a glass house surrounded by nature all around. Now that is how you serve Tikoy to your most special relatives.
The people who plan on staying up late can also have Tikoy as a snack while looking at fireworks through the glass walls. It can also be served with coffee after breakfast, on the morning of the Chinese new year. Luxury real estate helps make sure that whatever you do in it is a rich experience.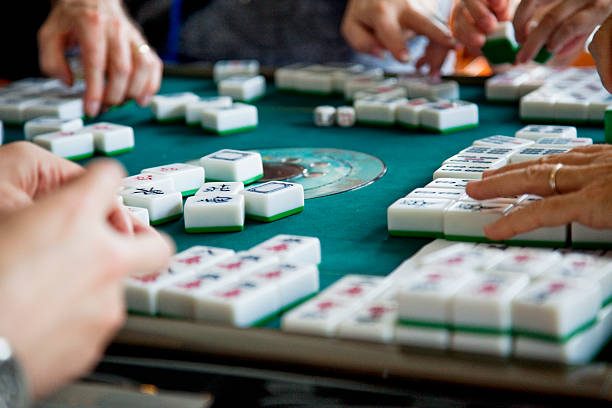 Exchange Red Envelopes in a Worthy Home
The red envelopes used by the Chinese people to give money, usually to kids, is called the ampao. It is not just a container of cash, since the envelope itself has a huge significance. If you give someone an ampao, that means you want him to be safe and happy in the coming year. Other meanings of the ampao are strength, good fortune, and power.
An envelope with this much significance calls for some rules. When you put money in it, make sure to put only bills and no coins for good luck. Crumpled bills bring bad luck, so use only money that is new. Avoid the number 4 when considering the amount to put in it, because 4 means death to the Chinese. When receiving the red envelope, use both hands and open it when you are not in the presence of the giver.
Want your kids to receive big amounts in their ampaos? Celebrate Chinese New Year in glass house in Forresta. People would be more willing to give generous amounts of money in luxury homes. Relatives would be very grateful that you invited them to celebrate in such a beautiful house that it would feel wrong to give small denominations.
Conclusion
Chinese new year is an important holiday, so make sure to celebrate the first day of the year of the rabbit with your extended family in a beautiful glass house. Not only will it reflect the prosperity you are all hoping for, but it will also make the celebration a beautiful one, because the nature, fireworks, and even the sunrise the morning after will be visible to everyone who is celebrating within the glass walls.
Suggested Read: How To Spend Chinese New Year In Your Luxury Home
Suggested Read: Must Try Coffee Shop: Coffee Project Glass House
Suggested Read: Why Spend Your New Year In Baguio
Suggested Read: Best Architectural Home Designs