BLOGS
Vista Land and its Trusted Brands
Dubbed as 2020's Most Innovative Community Developer at The Global Economics Award, Vista Land and Lifescapes, Inc. continues to provide the vistaland standard of living to its residents through its integrated real estate development across the country.
As the leading property developer of mansions in the Philippines, Vista Land remain resilient and maintained its fire even during the pandemic with recent reports indicating it has built six high-end projects, two-mid rise buildings, and three affordable projects. Moreover, Vista Land invested 5-billion pesos in various projects this year.
Despite the the shift of customer preference in the real estate developments in the provincial areas and the rise of competitive real estate developers, Vista Land stay true and resilient with its real estate development in housing products and commercial space offerings in 147 cities and municipalities across 49 provinces in the Philippines.
Vista land, as one of the leading in real estate development, is operating through its several distinct and trusted brands. It also provides a wide range of housing products across all income segments.
Learn more about Vista Land and its trusted brands in luxury real estate development in the Philippines.
Brittany Corporation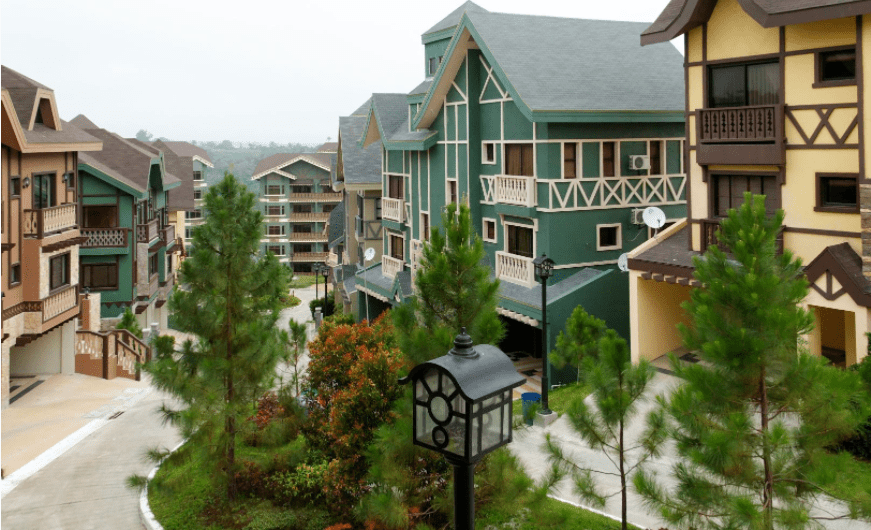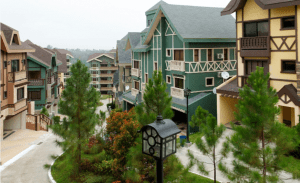 Brittany living offers themed real estate development in master-planned communities. This brand caters for the high-end market in Mega Manila with its luxury homes that start at PhP9.9 million.
Brittany Corporation started its operations in 1993 and featured the most sophisticated and luxury real estate in one community including condominiums, townhomes, and house and lot properties. Moreover, Brittany living also provides every homeowner peace and serenity as it offers a private sanctuary around 35,000 homegrown pine trees. Its elegant theme and world-class architecture are inspired by Swiss chalet, Southern-American lifestyle, classic Italian, and Neo-Victorian in San Francisco.
With its high level of craftsmanship, Brittany Corporation offers the most beautiful houses in the Philippines in different locations including Crosswinds Tagaytay, Sta. Rosa Laguna, Vista Alabang, and Lakefront Sucat.
You can check out more on the benefits of buying a luxury home at Brittany homes and its elegant features here.
Crown Asia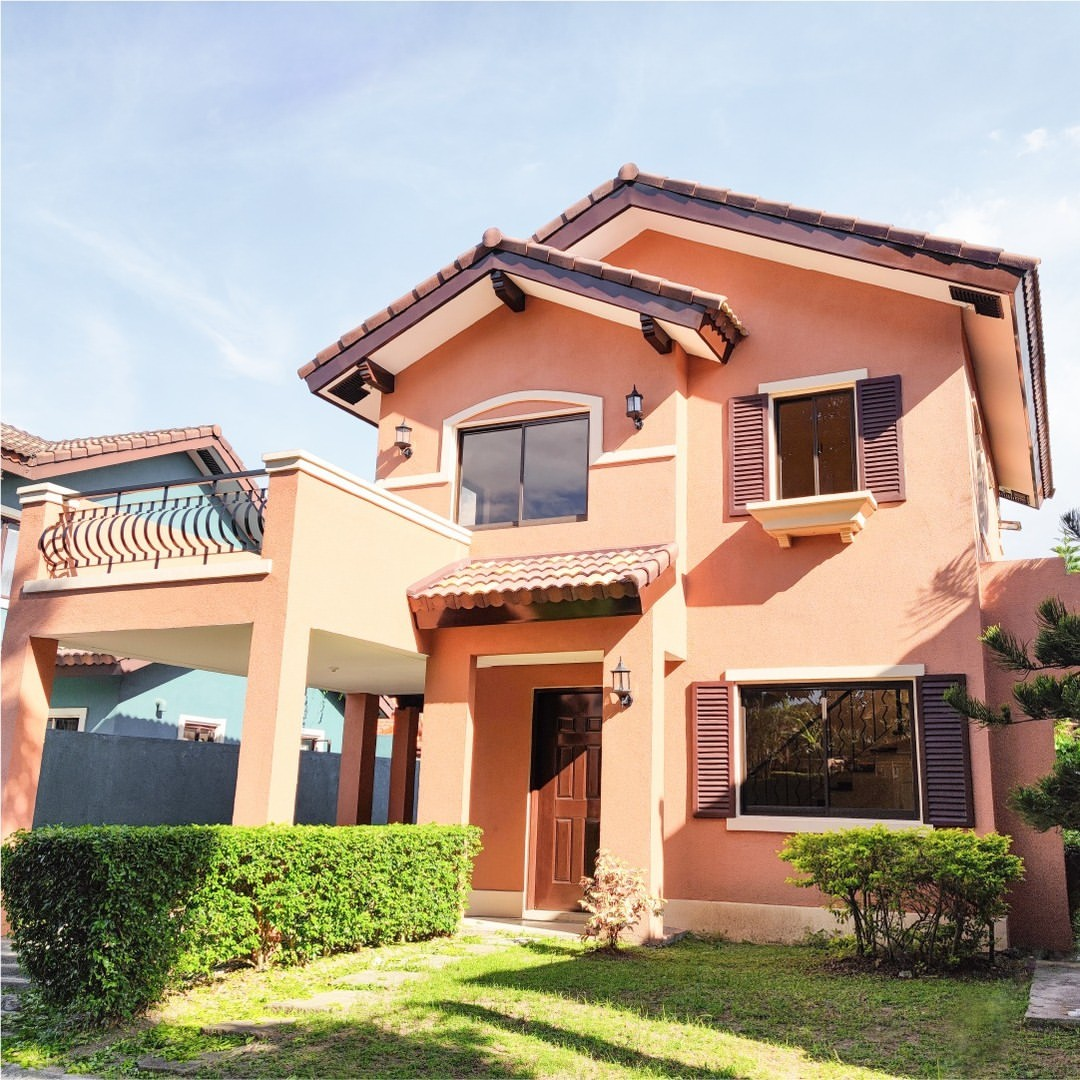 As a real estate developer of "trophy" homes, Crown Asia continues to offer high-quality house and lot properties or condominiums. With its 25 years of real estate development experience, upper-middle-class families and individuals may enjoy the brand's finest real estate properties.
Crown Asia features different world-class themes such as American countryside, bohemian lifestyle, Italian home-style, and Neo-Victorian. Crown Asia has built the premium house and lot properties in Bacoor, Dasmarinas, Sta. Rosa, Cabuyao, and San Pedro.
A real estate property is always a good long-term investment. Its long term investment will also provide you with a sense of work-life balance, peace of mind, and a relaxing environment as Cavite and Laguna are the most accessible provinces from the Metro.
To get a good read on other real estate development of Vista Land, visit here.
Vista Residences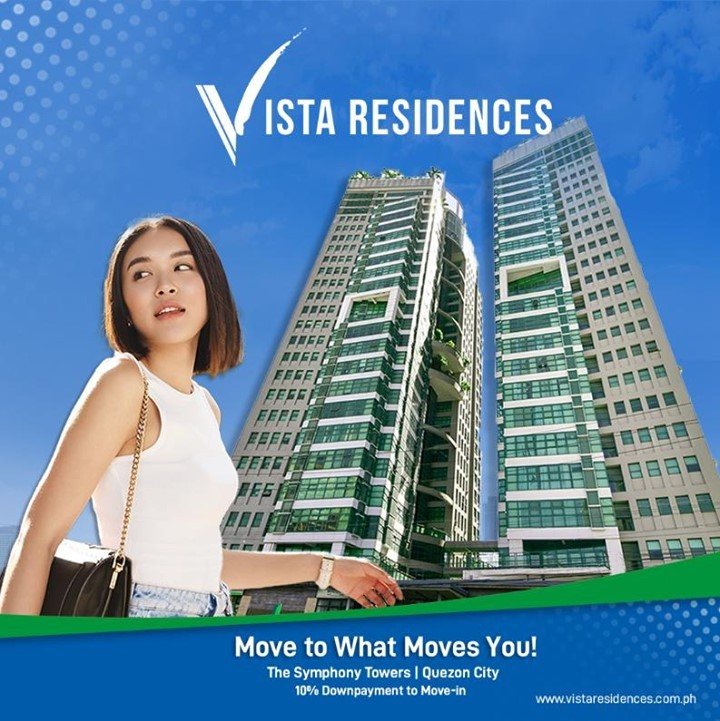 Vista Land prides its brand Vista Residences as one of the top-tier real estate developers of condominiums in the country. Real estate development also offers lots of perks specifically investing in luxury condominiums.
Vista Residences is the go-to condominium of young working professionals and international investors who are valuing convenience, comfortability, and security in the midst of the hustle and bustle of the metro. Vista Residences offers great value and convenience in choosing a city life. There are major tourist spots, transportation hubs, and prestigious institutions and universities around the property.
One of the real estate brands that continue to offer luxury real estate, Vista Residences develops high-rise luxury condominiums with complete hotel amenities and services. It has been a trusted brand since established in 2003.
Camella Homes
Considered the largest homebuilder with a proven track record in real estate development for over 40 years, Camella Homes is one of the Philippines' real estate developers of high-quality luxury houses.
The brand prides itself on elevating residences into safer places in the countryside. With green spaces, lifestyle facilities, and business establishments around the master-planned neighborhood, families can achieve a perfect luxury living in Camella Homes.
Aside from being one of the leading in real estate development, Camella Homes is also one of the top properties to explore outside the city.
Suppose If you are someone who is looking for a glimpse of natural surroundings with a refreshing breeze. In that case, you can experience all these in the wonderfully landscaped communities of the said real estate developer.
Investing in a house and lot for sale from Camella Homes is really a good deal. You can choose to live in it, rent it, or sell it as it appreciates better in the long term. Camella Homes real estate property can be located in Cagayan, Isabela, Pampanga, Bulacan, Batangas, Cavite, Capiz, Dumaguete City, and Butuan City among others.
Lessandra
Vista Land's another brand, Lessandra, prides its "Maaliwalas Community" to its clients and the "Angat and Aliwalas" brand in real estate development. Families who are looking for a house and lot for sale with complete amenities such as a clubhouse, basketball court, swimming pool, and playground would enjoy this large and expansive neighbourhood.
As a prominent real estate developer, the Lessandra brand is perfect for Filipino families who are also considering a good real estate investment. The Lessandra houses, which are located in ideal and strategic locations, are inexpensive but quality homes. With Lessandra, you can be living a well deserved satisfying and secured life with its 24/7 CCTV and high fence safeguards.
Lessandra is also offering various flexible payment schemes for its clients. Truly, as a distinguished brand in real estate development, Lessandra is consistent with its home solution of "Angat and Aliwalas" life for every family.
Camella Manors
An excellent choice for both investors and homeowners, Camella Manors is the product of the achievements and efforts of Camella. A real estate developer of vertical villages, Camella Manors redefines condo living with its five towers of commitment – Prime Location, Suburban Environment, Security and Wellness, Value for Money, and Practical Home Investment.
With Camella Manors, families who are looking for luxury condominiums can find the lifestyle they want in today's new normal, in which staying in is equally enjoyable as going out. This is true with Camella Manors as it took advantage of the growing popularity of work-from-home arrangements. With its luxury amenities and refreshing ambience inside its condo village, its mid-rise luxury condominiums are the next major player in the real estate development.
These luxury condominiums can be located in Caloocan, Davao City, Batangas, Bacolod, Butuan City, Palawan, among others.
Lumina
If you're looking for a property or a real estate developer that offers home solutions for as low as 500,ooo pesos, Lumina is what you're looking for. If you want to get a closer look at the property, you can check out its key locations: Rizal, Bulacan, Pampanga, Bataan, Zambales, Nueva Ecija, Tarlac, Pangasinan, La Union, Cagayan, Isabela, Cavite, Batangas, Laguna, Quezon, Camarines Norte, Albay, Sorsogon, Iloilo, Capiz, Cebu, Negros Occidental, Agusan del Norte, Zamboanga del Sur, Bukidnon, Misamis Occidental, Davao del Norte, Davao del Sur, and South Cotabato.
Established in 2012, Lumina is part of this country's fast-growing real estate developers of mass housing. Its master-planned villages have amenities such as community halls, basketball courts, small gardens, and playgrounds for the kids.
With Lumina, homeowners have easy access to business centers, schools, hospitals, and leisure facilities. Learn more about what makes a perfect family home with Lumina.
Bria
Bria is another Vista Land real estate brand that specializes in affordable houses and lots. This company's mission is to address the country's housing difficulties, which is why they cater to the mass market or the ordinary Filipino families. Their basic beliefs indicate that they should provide reasonable housing prices, quick building, beautiful communities, and excellent service, and that their location should be convenient to everything.
Vista Malls
Vista Land, as a real estate developer of house and lot properties, is also prominent as a real estate developer of luxury shopping malls; its classic architecture and modern des provide its clients with a world-class shopping experience.
Now that the economy is trying to get back to its new normal, Vista Malls offer commercial spaces to the retailers. Vista Mall prides its commercial spaces on the proximity of the property to significant transportation hubs. It also takes delight in a large existing land bank to its location, a balance sheet strength, and a broad tenant mix with proven tenant selection criteria.
Also, Vista Mall promotes a thriving community as it paves way for local and international brands featured in its high-end flagship stores such as All Home, All Day Supermarket, Coffee Project, Bake My Day, KinderCity, and Finds, A Discount Store.
Vista Malls can be located nationwide including its supermarkets, pharmacies, retail shops, and other essential services like home improvement and repair shops, cinemas, entertainment centers, personal services, restaurants, and other food establishments.
I'm ready to invest in a luxury real estate
You don't need to obtain a formal education when investing in luxury houses. While price is a significant factor, investing in house and lot properties gives you the value of exclusivity and individuality more than the construction materials.
Other than giving you more control than other types of investments, investing in real estate development is assured of capital growth. It also involves less risk and provides an effective inflation hedge – the value of luxury real estate investment will never be behind inflation.
Make sure to read more tips in buying a luxury investment house here.
READ NEXT ARTICLE: ONLINE COURSES TO BE AN EFFECTIVE REAL ESTATE SALESPERSON