BLOGS
Ultimate Guide To Buying Luxury Condos — Part 2
Buying your new luxury condo does not have to be overwhelming. Use this condo ultimate home buying guide to make the process clearer for you.
Finding and buying your dream luxury condo should not be rushed. A purchase like this entails a lot of research and preparation on your part. With a financial commitment like this, you need to be prepared to look for the best units and deals you can find. With several components in the home-buying process, you may feel confused about where to start and what to prepare.
This handy condo ultimate home buying guide is the second part in a two-part series that aims to help you adequately prepare before you buy your dream luxury condo.
Inspecting the Property
Whether you are viewing luxury condominium units or single-family homes, it is important to inspect the property before you purchase it. This allows you to see the property up close and judge whether it checks off all of your requirements for your dream home. 
When it comes to inspecting the condo unit you want, aside from seeing a model unit that has been furnished and styled, you should also ask your real estate agent to show you the turnover unit. This allows you to see exactly what you will get once negotiations have concluded. Property inspection is the first step in determining how you will live in the space. This is the time to talk to your broker about any concerns. It is also good practice to bring along a family member or a close friend to help you inspect the unit and see if there is an issue you have not noticed. If allowed, take photos and videos or make extensive notes to help you narrow down your options when making your final decision.
Here is everything you will need to look out for when assessing your prospective unit.
Floor Plan
Check whether you like the layout and the floor plan of the unit. Do the number of bedrooms or bathrooms in your condo satisfy your needs? Check whether the size of the space works for you. You can even measure the unit to see what type of furniture you can bring in.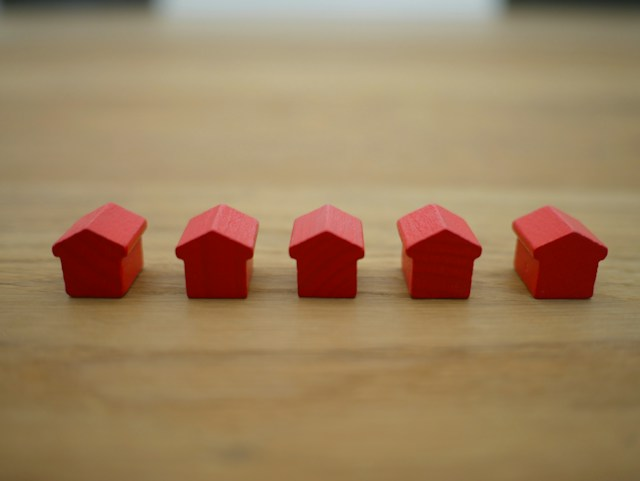 Deliverables
Deliverables refer to features that your unit should come with, which are all included in the closing costs. Ask your real estate agent what deliverables you can expect. These may include lighting fixtures, mounted cabinetry, bathroom and shower fixtures, and even AC units. Knowing what features are included during turnover will help you plan everything else you will need to make your condo into a home.
Quality of Materials
It goes without saying that your luxury condo should be well-made. During the property inspection, check to see the materials they used for the windows, partitions, and fixtures. Make sure they are of high quality and that the workmanship is solid and reliable.
Other Concerns
Once you are touring the condo unit, this should also be the time to discuss other concerns. Ask about parking spaces, condo association fees, rules that condo owners have to follow, garbage collection policies, and other things you will need to know in your condo ownership journey.
Negotiating the Price of the Condo
Always remember that in real estate, you can always negotiate the price of the property you are buying. It may be through a larger downpayment, a change in monthly payments, or even negotiating for additional features. 
When discussing the price of your dream luxury condo, make sure to hit all of the following points.
Establish Your Finances
Make yourself an attractive buyer by being prepared with a cash down payment and pre-approved bank loans. But even with this, be sure to keep an eye on your budget.
Also analyze the percentage of your income you can safely allocate for the monthly mortgage payment.
As a general practice, your real estate agent will suggest following the 28% rule. This means your monthly payments should not exceed 28% of your monthly disposable income. Factor this in when calculating other living expenses such as utilities, groceries, transportation, and medication to find out how much you can spend on monthly payments.
Consider Pre-selling Units
Pre-selling units are condo units that are being sold before the development project is finished. Often, these units come at an introductory price which will be cheaper compared to selling prices when the development is finished. Aside from cheaper prices, pre-selling can also offer in-house financing to help you manage the costs of payment.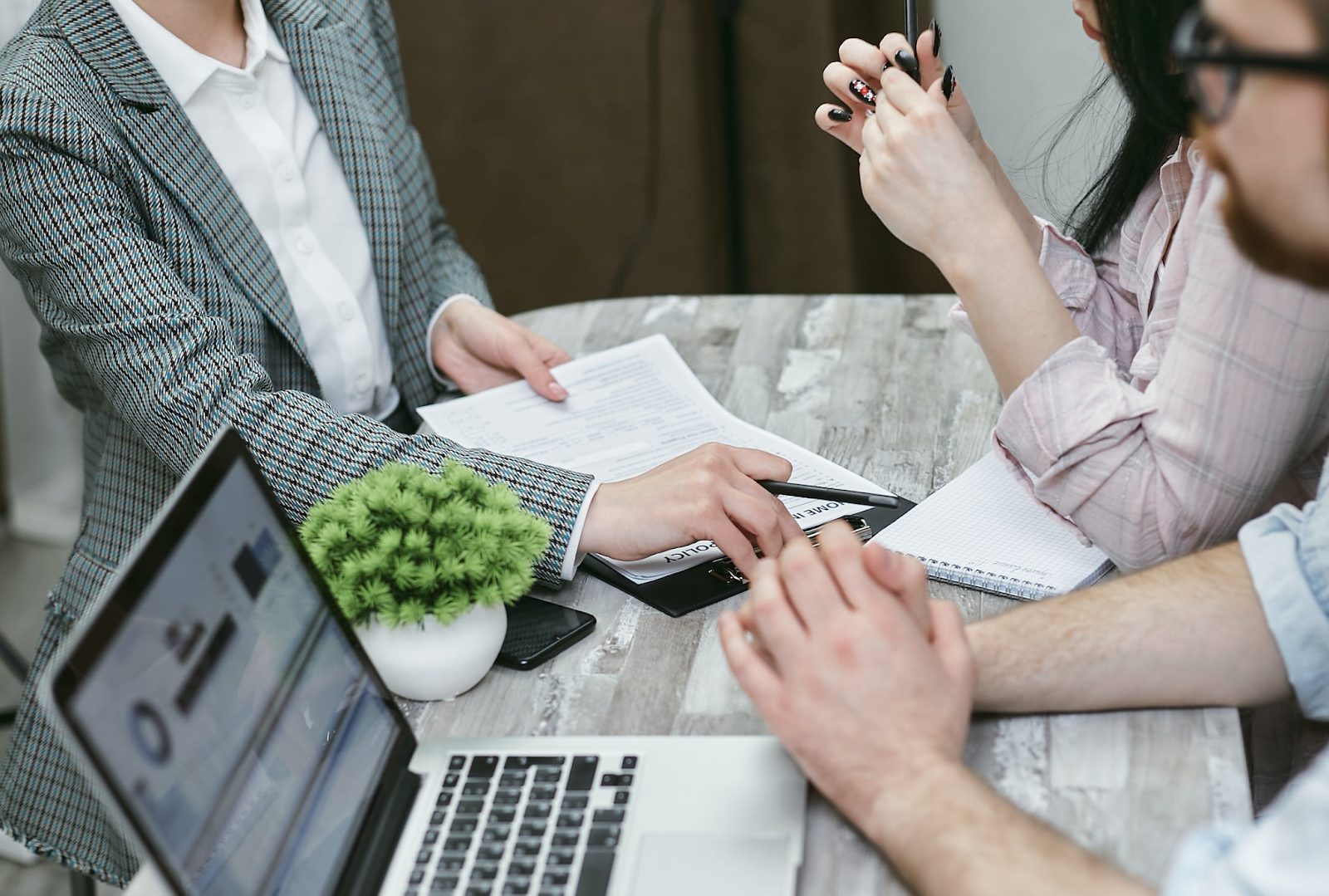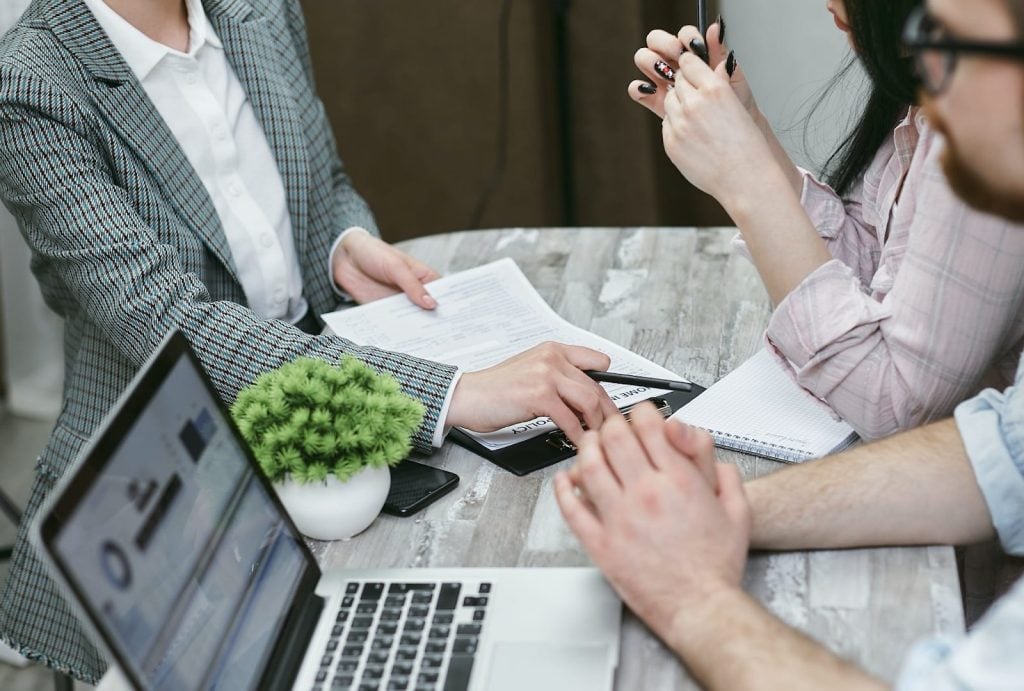 Understand Why the Unit is Being Sold
Buying a new unit from the developer may be straightforward. But when buying from another condo owner, be sure to find out why they are selling. Do they have an immediate need for the large amount of downpayment you can offer? Is there any problems with the unit? When you understand the circumstances of these condo owners, you can easily negotiate an offer that fits their needs and your best interests.
Do Market Research
Find out the price range of similar units in your area. High demand and low supply of units can raise prices, while units that have been sitting empty for a while give you a higher chance of negotiating for lower prices.
Offer Bigger Cash Downpayment
Downpayments often sit at 10 to 20% of the purchase price. But if you opt to pay more upfront, you can negotiate better terms for the monthly mortgage fees.
Ask Questions
Ask whether you can get anything else included before you close. These include repairs, new paint in your chosen color, furniture, or new fixtures. 
Stay Calm
Negotiate calmly. Buying a new condo is exciting, but do not let high emotions color this milestone transaction. Put yourself in a better position to negotiate by seeming impartial and objective.
Offer Better Payment Terms
Prepare payment terms that is strategically planned to give you and the seller better benefits.
Be Ready to Close Fast
Condo units in highly desirable locations get many offers. If you plan to move to a central area, be sure that your finances are in order so you can close an offer as soon as you can.
Work With an Expert Broker
Your broker is there to negotiate for you and to help you get the home of your dreams. Be sure to discuss your goals with your broker so you can both reach an agreement and work as an efficient team.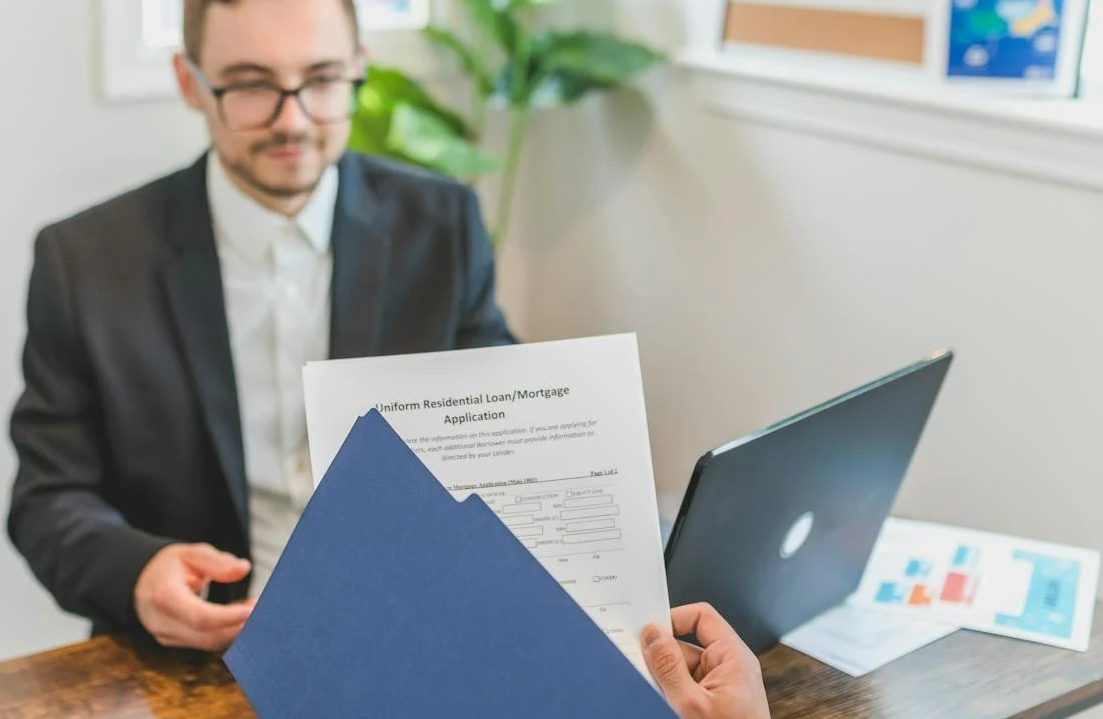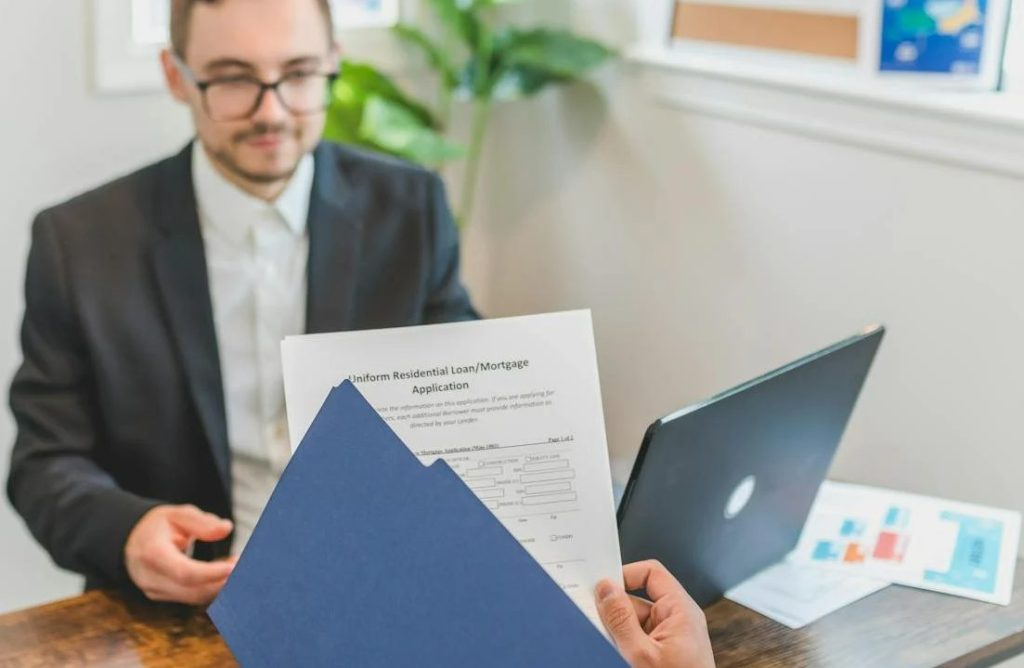 Financing Options
There are different ways for you to pay for your new home. Check out your different options and see which one is the best for you.
Cash
Fully paying in cash can be an option if you have saved enough to pay for your home upfront. With a full cash payment, developers may even offer a discount on the final price.
Deferred Payment
With deferred payment, the unit can be turned over to you provided that you agree to pay in full within a specified period of time (such as 5 years). Deferred payment plans often don't require a downpayment. But you should expect to pay in a shorter time period at higher monthly installments.
Pag-IBIG Financing
Pag-IBIG members can apply for a Pag-IBIG Housing Loan given that they fit certain qualifications. These members must be contributing consistently for at least 24 months, they are not more than 65 years old at the time of loan application, and not more than 70 years old at the time of loan maturity. They also must not have any other outstanding Pag-IBIG loans.
Eligible members can apply and must submit all the necessary requirements.
In-House Financing
With in-house financing, the developer provides the buyer with the amount they need to purchase the unit. However, this type of financing may require shorter terms and higher interest rates than other types of financing.
Bank Financing
Filipinos and foreigners married to Filipino citizens can avail of a bank-financed home loan. Foreigners can also apply on their own, given that they have an immigrant or resident visa, but they can only use the loan to purchase a condominium unit.
With bank loans for home financing, applicants can borrow at least P400,000 and up to 80% of the appraisal value. Payment terms can range from 10-30 years.
Banks often require you to submit the following: housing loan application form, income documents, rental or lease contracts for individuals with rent-based income, and other collateral documents. It is best to discuss with your bank regarding their specific requirements for a home loan.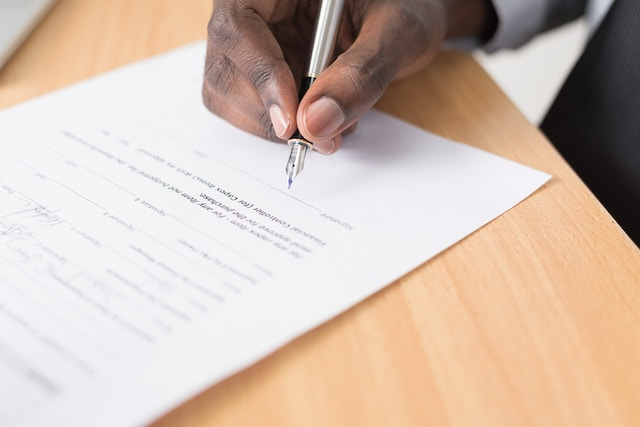 Required Documents
When buying a condo unit or a luxury house and lot in the Philippines, you are required to submit legal documents to make sure that both you and the seller are legally protected during the sale. 
Preparing and signing documents for a real estate transaction is legally binding. It is best to be thorough and detail-oriented when dealing with these documents. Remember to practice due diligence, read all the details, and study the fine print. Ask questions, ensure that all information is accurate and consistent, and make sure that all documentation are authentic, duly signed and notarized. Make sure to keep these documents safely filed away for any future needs.
Here are all the documents you will need to prepare when you buy your new home.
Letter of Intent
A letter of intent is a non-binding document that you submit stating your intent and interest in buying a specific property. 
In this letter, you must include the following details: a description of the property, the date of the offer, your offer price, reservation fee, proposed payment terms, and other financial clauses that need to be disclosed.
Reservation Agreement
When the seller agrees to and signs your letter of intent, it is then time to write a Reservation Agreement. This document states that the seller has reserved the property for you and that they will not offer it to anyone else. This document must be prepared and signed before you pay the reservation fee.
The Reservation Agreement must contain the following details: complete address of the property, property type, floor area of the property, and the agreed upon payment terms.
Letter of Guarantee
The Letter of Guarantee will come from the bank or financial institution on your behalf. This letter shows the seller that you have taken out a loan for the purchase of the property. This letter guarantees that the bank will cover the costs of the sale.
Contract to Sell
Just like any contract, the Contract to Sell has all the terms and conditions of the property sale. The seller will issue this duly notarized document to you after you provide the down payment. However, the seller will retain ownership of the property until you have paid the full purchase price.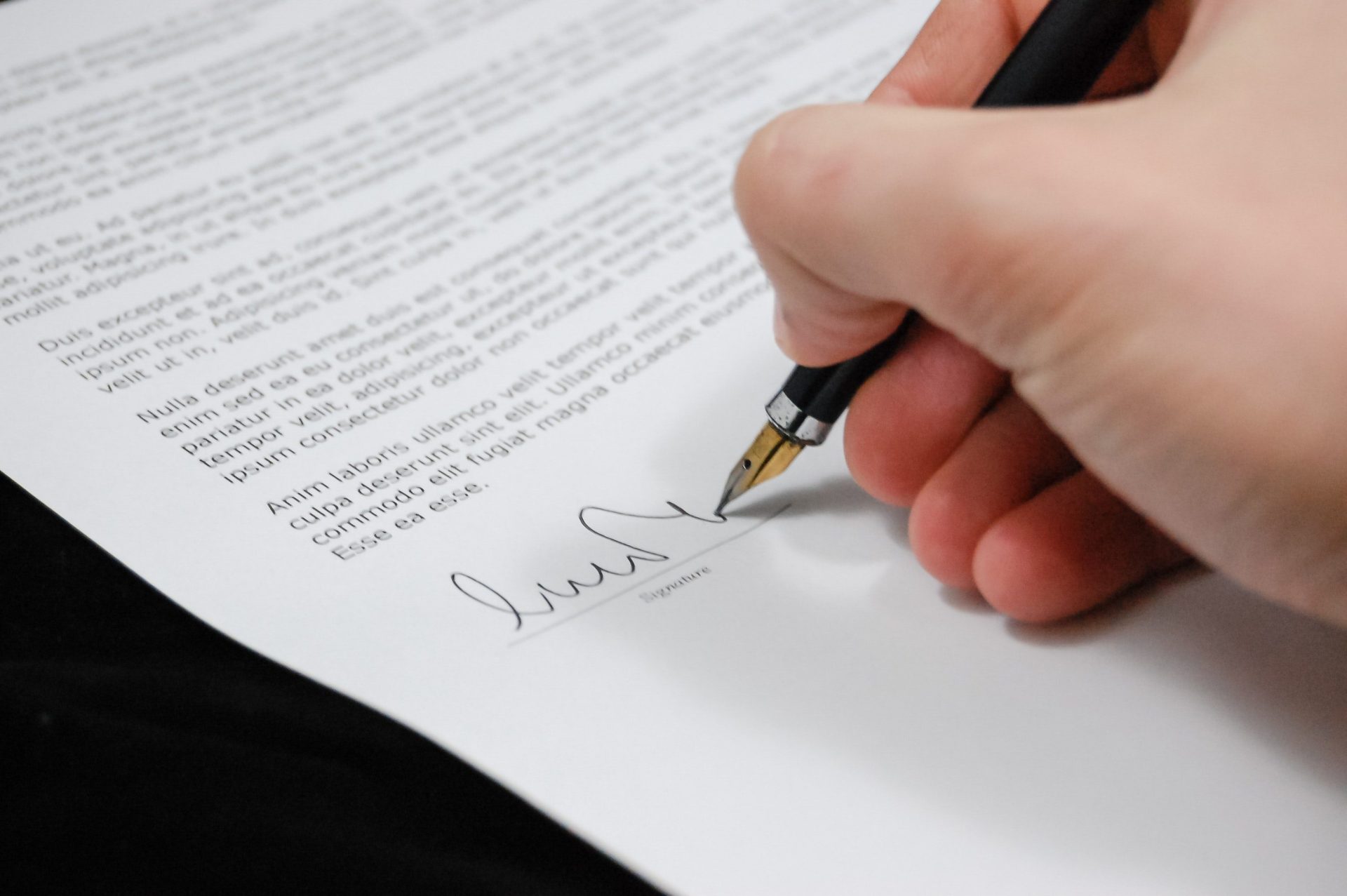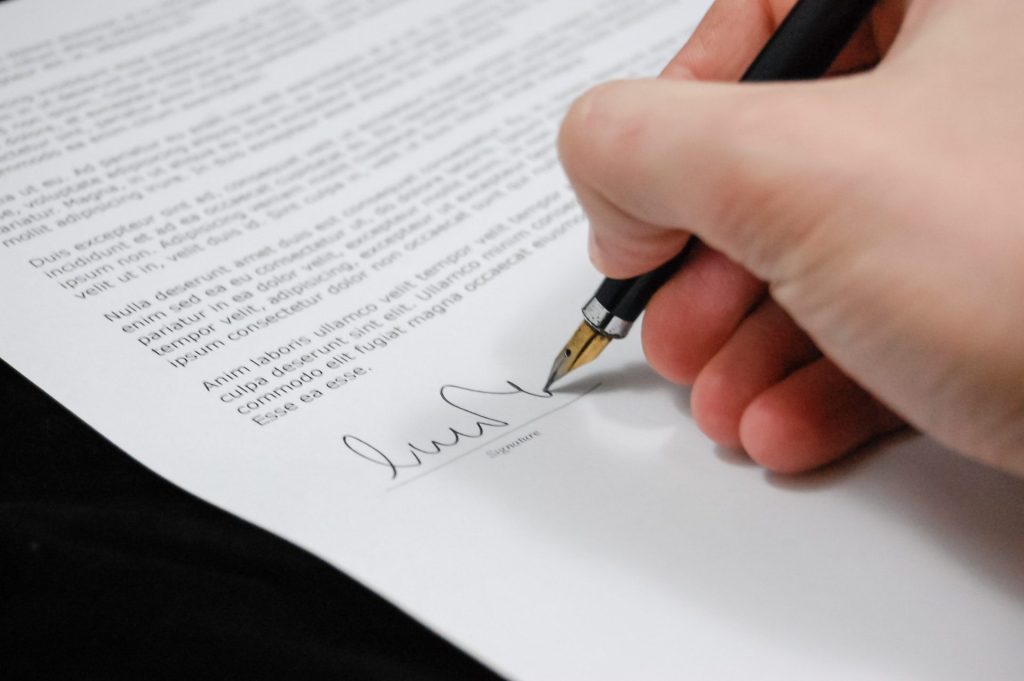 Deed of Absolute Sale
Once you have paid the full price of the property, you will be given the Deed of Absolute Sale. This will also occur after paying the documentary stamp taxes, registration fees, and other expenses related to the process of property registration.
The Deed of Absolute Sale must be signed by both buyer and seller. This document will indicate that the seller has relinquished and transferred all rights and interests of the property to the buyer. This document must also be duly notarized.
Certificate Title
The Certificate Title is issued by the municipality and declares the owner's exclusive rights to a specific property. To confirm the document's authenticity, The Registry of Deeds should be able to provide you a certified true copy of this document. 
Depending on the property you purchase, you will receive a different type of Certificate Title. For a luxury house and lot in the Philippines located in a subdivision, you will be issued a Transfer Certificate of Title as proof of ownership. For a luxury condominium on the other hand, you will be issued a Condominium Certificate of Title as proof of ownership.
Tax Declaration
Once the sale of the condominium unit has been finalized, you must now request for a Tax Declaration from the Assessor's Office. The new title and accompanying photos of your property will be submitted. Once the process is concluded, all property taxes and obligations for the property will be under your responsibility.
Moving In Process
Moving in to your new condo entails more than bringing in your belongings. Here is everything you should do during your move-in days.
Inspection
This property is yours, and before you move in, you must do a thorough inspection to check if everything is in accordance with all your previous agreements. Meet with your seller or developer for the inspection. Check to see if all the furnishings are good and acceptable, and if there is no damage you wish to have repaired. When you are satisfied, sign the Certificate of Acceptance.
Settle Turnover Fees
Most condominium developments come with turnover fees you have to pay before moving in. These often include electricity service provider deposits, water bill deposits, monthly condo association dues, and other related fees.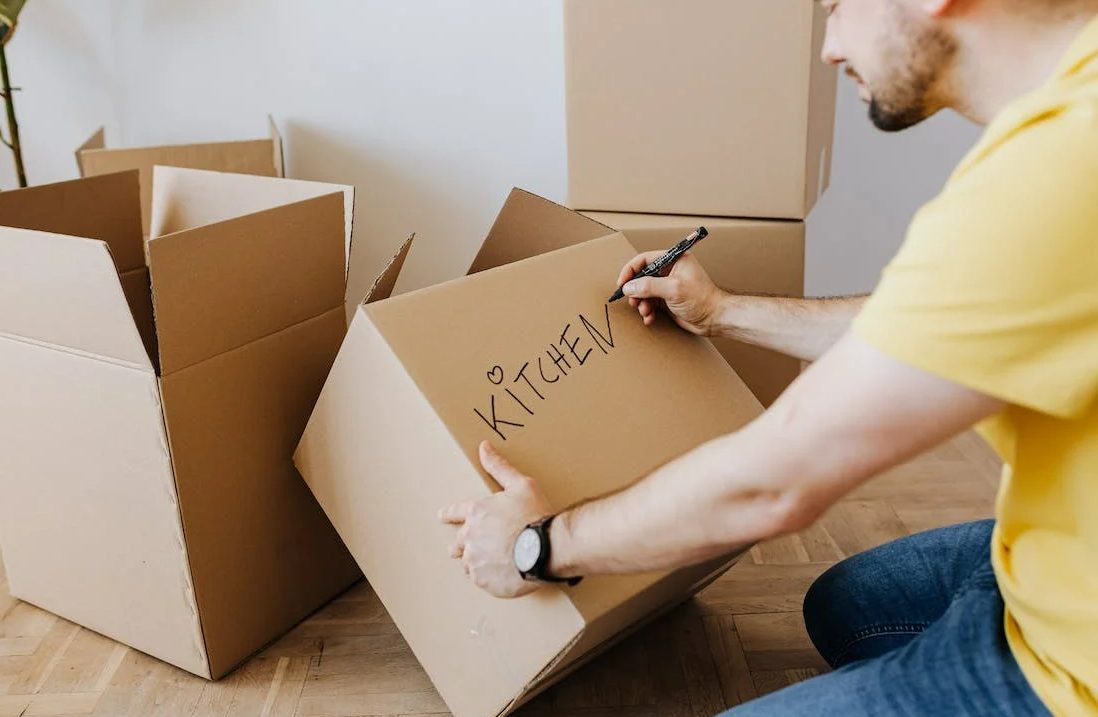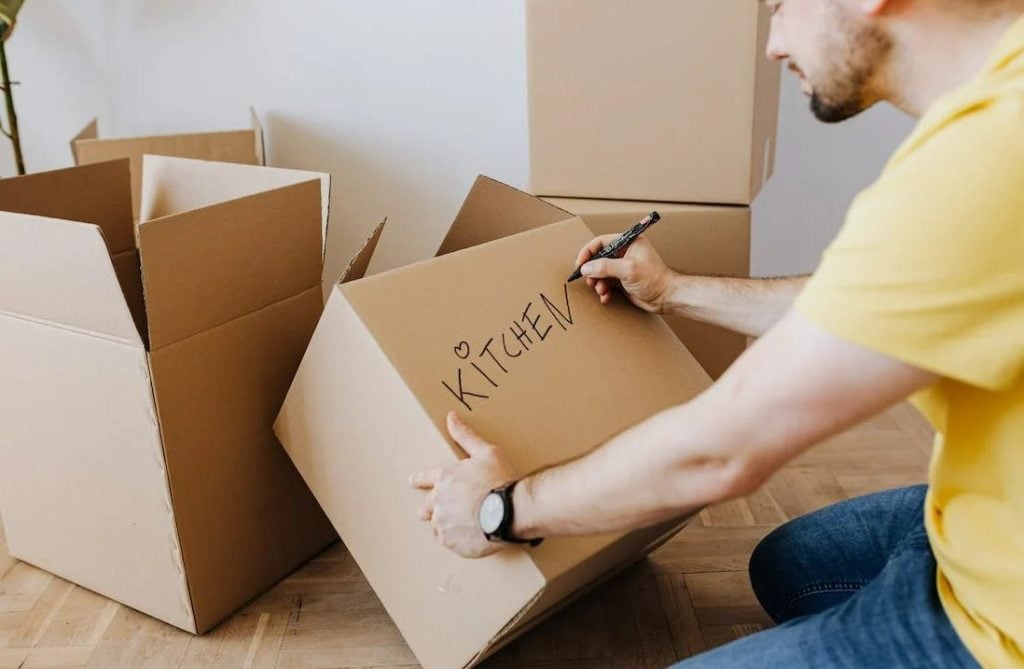 Settle Utilities
Before moving in, make sure utilities are set up and running. These include water, electricity, and internet connection. To avoid any hassle be sure that these are set up before you move in so you can fully enjoy your new home.
Start Early
When packing your things for the big move, start early. You can start packing up even a month before moving. This may also be a great time to declutter and get rid of everything you don't want and need for condo living. You can also arrange a schedule with movers in advance.
Label Your Belongings
Avoid confusion and label all the boxes as you pack. This makes packing, moving, and unpacking easier.
Design Your New Luxury Condo
Your luxury condo is now yours and free to design and personalize as you wish. Turn your new property into a home you are proud to call yours with beautiful design choices that showcase your personality while catering to your lifestyle and needs.
Determine Your Needs
Your new luxury condo is a home, but how else do you plan to use it? Do you need a good home office setup? Do you want space and furniture that are good for dinner parties and entertaining guests? Make sure to determine what you need for your space and design around those needs.
Find Your Style
Find a design aesthetic you are drawn to and find pieces for your condo to fit that style.
Make A Budget
You have just made a huge purchase with your new home. Setting a budget for interior design is a must to make sure you don't go overboard with spending. 
Hire Professional Designers
If you are unsure about how well you can design your new home to your liking, it is a good idea to work with a designer. Talk to them about what you want, set a budget, settle on a design you like, and let them do the heavy lifting for you.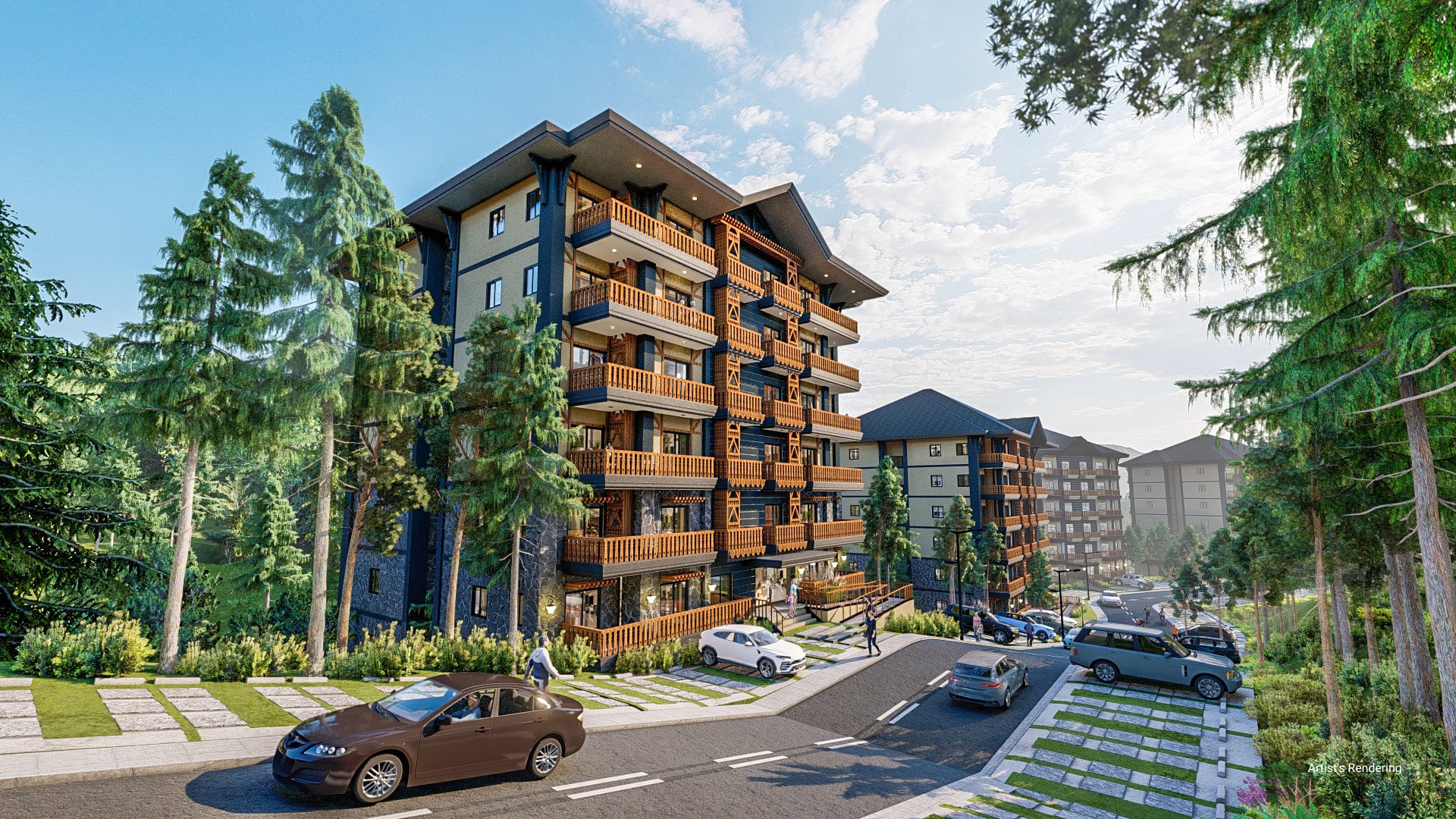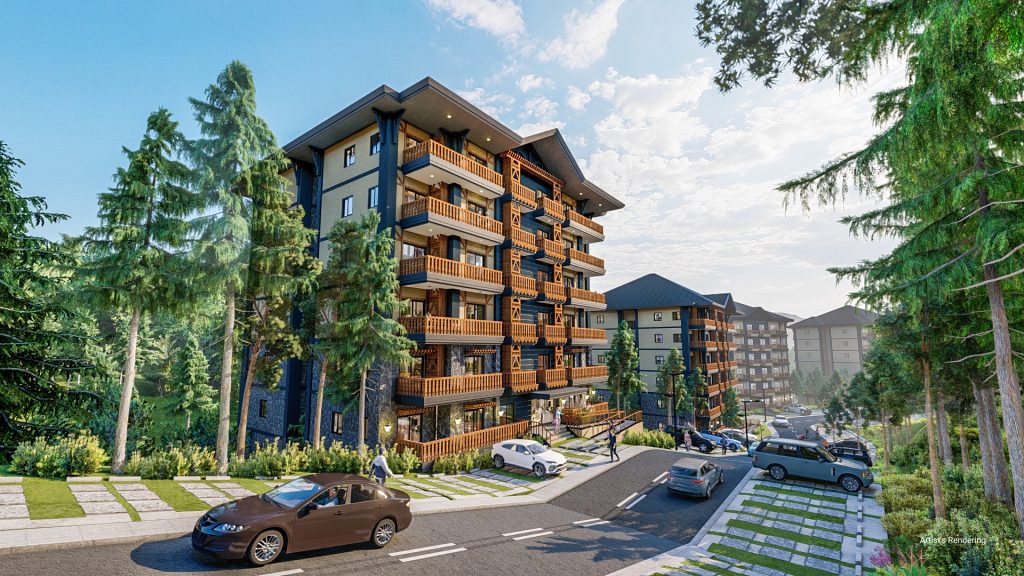 Invest in a Luxury Condo with Brittany Homes
Brittany Homes is the epitome of luxury condo living, with a condo located in the beautiful Tagaytay and Baguio. With a luxury Brittany Corporation condo development, you are sure to experience only the best features that condo living has to offer.
Brittany Corporation is the leading luxury real estate developer that is known for themed developments and exclusive luxury communities. Maximize a luxury vacation lifestyle by investing in your dream condo with Brittany.
Bern Baguio is a luxury condo estate located in the summer capital of the Philippines. Designed to embody a refreshing connection to nature, a condo in Bern Baguio will keep you grounded and connected to healing greenery while giving you opportunities to live a more laidback luxury lifestyle.
Crosswinds Tagaytay by Brittany Homes also has several condo units waiting for you. Alpine Villas and the Grand Quartier both have units that are perfect for you, whether you are looking for studio units or a one-bedroom condo. These luxury condo enclaves in Crosswinds Tagaytay allow you to experience a Swiss-inspired lifestyle, with units designed after Swiss mountain chalets. Nestled in a sprawling pine tree-filled estate, your Tagaytay home will allow you to completely de-stress at the end of the day.
Invest in your future and purchase a Brittany Corporation luxury condo. Get in touch with us today to see our available properties and find your new home.
Suggested Read: Sustainable Finance: A Green Initiative in Ultra Luxury Homes
Suggested Read: What Are The Different Real Estate Financing Options
Suggested Read: Five Factors To Consider Before You Buy That Condo
Suggested Read: How Much Does It Cost To Buy A Resale House?
Suggested Read: New Spots To Visit In Evia Lifestyle Center