BLOGS
14 Rules For Proper Afternoon Tea Etiquette
Afternoon tea has been a tradition in the United Kingdom since the time of Queen Victoria. From a simple afternoon snack, it became a social tradition where friends and acquaintances could come together and spend an afternoon catching up with each other.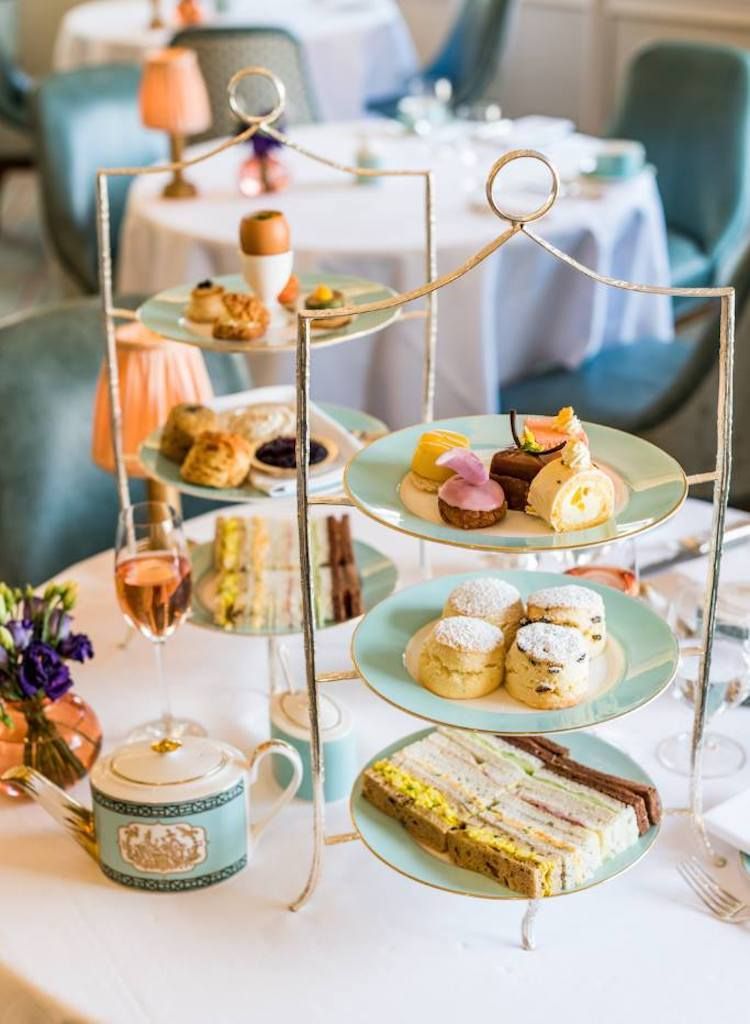 With origins tracing back to the royal household, it comes as no surprise that afternoon tea has a specific set of rules and etiquette. An invitation to afternoon tea is a social event that should display your best manners and showcase your sophistication and elegance.
Brittany Corporation can bring you a lifestyle filled with sophistication and elegance with its world-class luxury real estate properties open for purchasing and investment. They are a trusted name in luxury developments, bringing the best houses in the Philippines located in exclusive themed communities and locations.
Suggested Read: Comparing High Tea And Afternoon Tea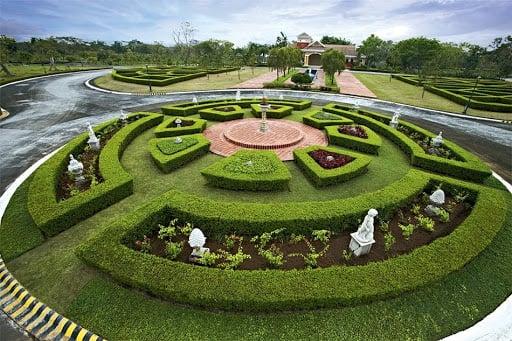 Brittany homes are perfect for your first luxury house or luxury condominium investment. Invest in high-end residential property and experience the sophistication of world-class Brittany living.
Being familiar with tea etiquette will subtly hint at your luxury lifestyle. Being part of a tea party, or even hosting one yourself, becomes a breeze when you know the rules to be followed.
Host your first afternoon tea soiree at your high-end residential property courtesy of Brittany Corporation. Choose from our listings of luxury real estate properties, whether you are looking for a luxury condominium or the best luxury houses in the Philippines.
To get you started on your tea party planning in the gardens of your personal property, here are 14 rules you should know about afternoon tea etiquette.
Suggested Read: A Better Understanding Of Tea Etiquette
Afternoon Tea Etiquette: 14 Rules You Need to Know
We've listed down 14 rules you need to know when it comes to Afternoon Tea Etiquette.
Call afternoon tea by the correct name
Dress appropriately
The table is for food, not your things
Use the table napkin
Learn how to pour the tea
Stir your tea quietly
Wait for tea to cool
Hold your tea cup with grace
The saucer stays on the table
Food is consumed in proper order
The proper way to eat a scone
Do not dip food into your tea
How to handle your utensils
Have a great time
Call Afternoon Tea by the Correct Name
You may have heard of high tea, but that is not the same as afternoon tea. Historically, high tea is generally defined as a hearty meal at 5 in the afternoon served with a cup of tea. On the other hand, afternoon tea is a more elegant afternoon affair where tea is served in fine china, and finger foods like sandwiches, scones, and sweets are provided. This is done between 2 to 5 in the afternoon, as a light meal between lunch and dinner.
Dress Appropriately
You don't need to have a lavish outfit, but most afternoon tea venues and events enforce a smart casual dress code. A modest sun dress paired with low heels will suffice. Or you could also opt to wear a pair of tailored trousers and an elegant blouse.
Just as your outfit showcases your elegance, so should your luxury house reflect your elevated lifestyle. Brittany living spares no expense to give residents the best experience. Purchase your first luxury residence with us and check our website for house and lot properties for sale or a condo for sale. Take your pick from Britanny Corporation developments in Santa Rosa, Tagaytay, or Alabang.
The Table is for Food, Not Your Things
When sitting at afternoon tea, the table and the fare are the main attraction. Tabel settings at afternoon tea venues are beautiful and meticulously done. Do not undermine that by using the table to hold your phone or purse.
Keep them on a chair close to you instead so you do not distract from the elegance of the event. Keeping your phone away from the table also creates a more social atmosphere, where you can better connect with the person you are having tea with.
Use the Table Napkin
As you are seated for afternoon tea, you will find a cloth napkin folded on top of the plate. Take it and place it on your lap immediately, with the crease facing towards you. As you take and eat the food, wipe your fingers free of crumbs on the napkin.
Use the napkin to clean your lips as well. But remember to dab your lips with the napkin instead of wiping, then place it back on your lap. When you are finished with tea, place the napkin on the left side of your used plate.
Suggested Read: Refreshments To Make At Home
Learn How to Pour the Tea
At home, you may be familiar with using tea bags. But during afternoon tea, you will have different teas made from loose tea leaves. After brewing them for about 4 minutes, place the strainer on your cup and pour the tea. Once you have your cup of tea, set the strainer aside, then add sugar and milk to your liking.
Milk is usually added last, as a way for socialites to show off their fine china. Cheaper cups tend to crack and break when hot water is poured directly into them, exposing them as low-quality cups. Remember that milk is only added to black tea and not to green, white, oolong, and herbal teas.
Stir Your Tea Quietly
Stirring your tea, milk, and sugar in a circular motion can lead to accidentally clanking your spoon against the cup. This makes unnecessary noise and has the potential to cause a spill. To avoid this, stir in a gentle back-and-forth motion. And when you are done stirring, flick your teaspoon above your cup without banging it directly on the cup.
Wait for Tea to Cool
Afternoon tea is always served hot, but it is bad form in afternoon tea etiquette to blow your tea to actively cool it down. Rather than doing this, simply wait for your cup of tea to cool down before having a taste. And remember, take small sips and not slurps.
Imagine yourself taking in the views while you wait for your tea to cool. You can do that and more with your very own luxury condominium by Brittany Corporation. Their condominium developments in Tagaytay give you sweeping views of the hillside and the greenery. Check out a condo for sale at Alpine Villas Tagaytay or at Grand Quartier at Crosswinds and experience afternoon tea with a view.
Hold Your Tea Cup With Grace
Contrary to popular belief, you should not hold your tea cup with your pinkie finger up. And you shouldn't loop your fingers through the handle, either!
To hold your tea cup the proper way, pinch the top of the handle with your thumb and index finger. Then, place your middle finger along the bottom of the handle to help you balance your cup. Keep your other fingers tucked away towards your palm.
The Saucer Stays on the Table
A teacup always has a matching saucer. It is where the cup rests when you are not drinking your tea. To follow proper etiquette, it remains on the table as you bring the teacup up to drink. Then, gently place the cup back down on the saucer.
Food is Consumed in Proper Order
Traditional afternoon tea is served with a variety of finger food. Often, these delectable morsels are served on a three-tier rack.
The rules of afternoon tea etiquette state that you should eat the food in three courses, starting from the bottom tier and working your way upwards. First, you start with the savory tea sandwiches, then the scones, then the sweets and desserts on the top tier.
The Proper Way to Eat a Scone
Scones are always present at tea time, even in the simplest of afternoon tea affairs. It is best enjoyed with jam and clotted cream. But there is a method to eating your scone following proper afternoon tea etiquette.
Break the scone in half, then into bite size pieces with your hands. Scoop cream and jam onto your plate, then use the knife to spread them on the scone. Whether you spread jam or clotted cream on first is a matter of preference. Then, eat delicately with your hands.
Do Not Dip Food Into Your Tea
Dunking tea biscuits in your cup may be a fine practice at home, but it is an etiquette faux pas for a formal tea event. During a traditional afternoon tea, do not dip any of the food in your tea and simply enjoy the pairing separately.
How to Handle Your Utensils
An afternoon tea table setting comes with a teaspoon, a knife, and a small fork. The teaspoon should only be used to add sugar and stir your tea. Never drink from your cup with the teaspoon is still in it.
The knife is for spreading jam and clotted cream on your scone.
While the tea sandwiches and scones are eaten using your fingers, the sweets served on the top tier should be eaten with the small fork. Break the dessert into small parts and scoop a bite size portion into your mouth.
Once you are finished with afternoon tea, place the utensils on your plate in the 4 o'clock position.
Have a Great Time
While the set of rules for afternoon tea etiquette may feel extensive, do not let it prevent you from enjoying this experience. It is rare now that people experience a full traditional afternoon tea. When you do get the chance, savor this moment of luxury and treasure this experience with your family and friends.
Luxury living is all about enjoying the best moments in your life. An elegant tea service is one way to do this, but another way is by living in an elegant luxury home, such as one from Brittany.
Host a Lovely Afternoon Tea in Your Brittany Homes
Brittany living has always been about luxury and sophistication, and nothing says that like hosting an elegant afternoon tea party in your luxury house. Brittany Corporation has several house and lot properties for sale. Choose from several themed neighborhoods, such as Georgia Club, Augusta, and Promenade in Santa Rosa.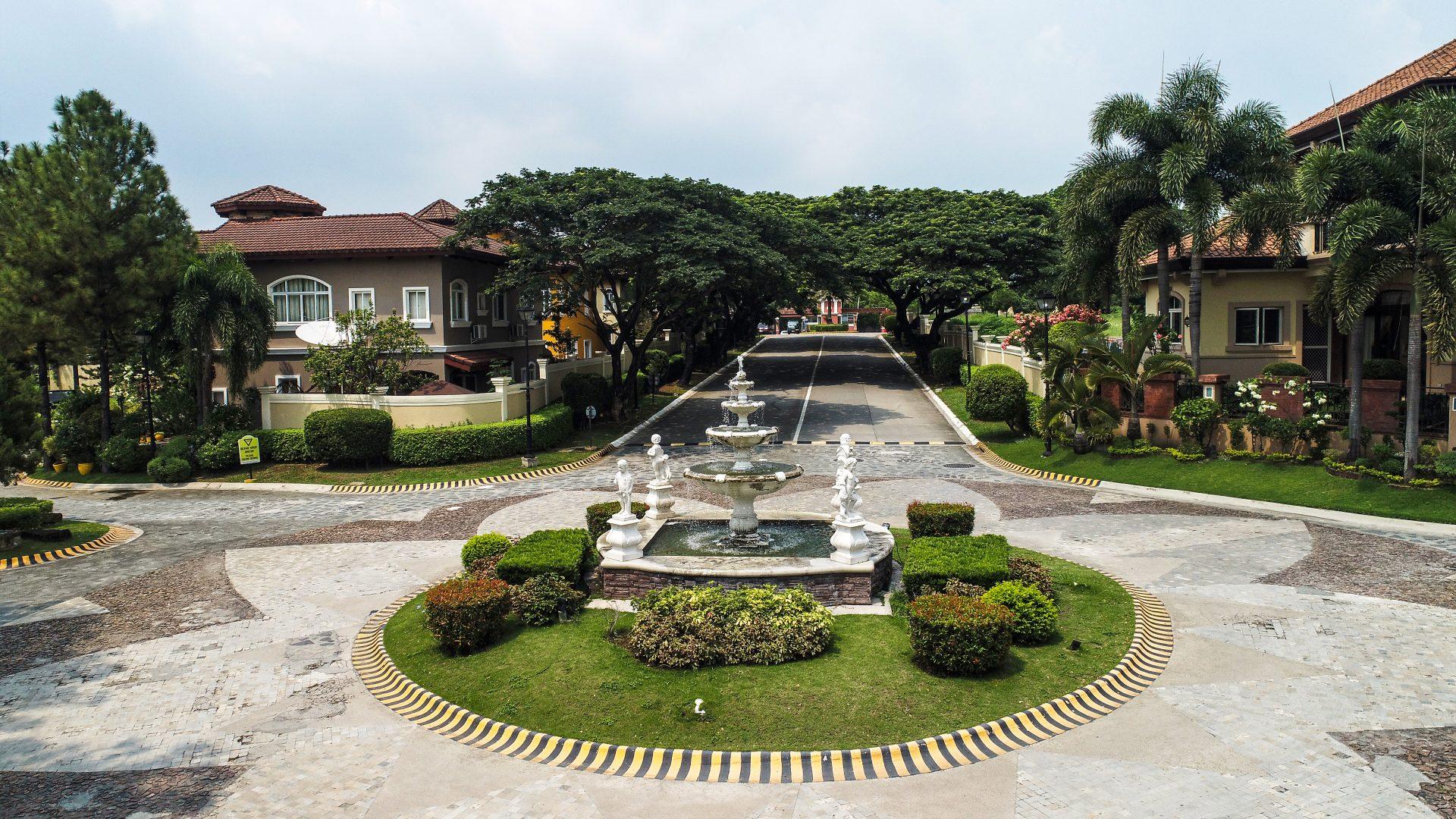 If a high-end residential property in Alabang is more to your taste, then check out some of the best Italian-inspired houses in the Philippines at Vista Alabang. This location is also conveniently close to commercial real estate establishments and shopping centers.
Give your family the gift of world-class Brittany homes and luxury real estate. Invest in a luxury house and check the house and lot properties for sale on our website. You can also look for a condo for sale with us.
Browse our website for more information on real estate investments and luxury living, and follow us on LinkedIn and Youtube. Are you a real estate professional who wants to grow your career? Work with us at Brittany! Check out the Seller's Portal for more information.
Suggested Read: What You Need To Know Before Playing Golf