BLOGS
Comparing High Tea and Afternoon Tea
Many young children grow up throwing fancy tea parties with their friends and their beloved stuffed animals. Playtime tea parties give young participants an opportunity to dress up and practice good manners and fine etiquette. Of course, gathering for tea also gives them a taste of luxury living early in their childhood.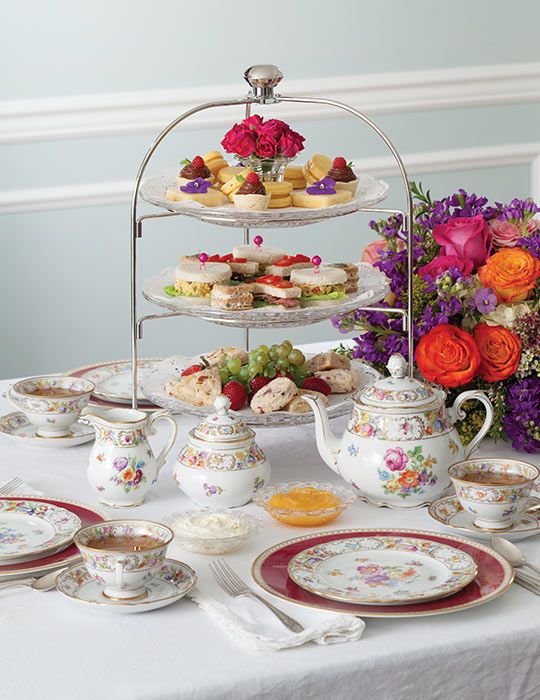 A luxury lifestyle is one you can give your children when you live in the most beautiful houses in the Philippines developed by Brittany Corporation. Brittany homes are the epitome of luxury real estate. They take vacant land and turn it to a beautiful residential real estate development. Their world-class themed communities will make your purchase of a luxury house a worthwhile investment and personal property. You can also look into a luxury condo for sale in one of their upscale condominium developments.
Suggested Read: Refreshments To Make At Home
In reality, there are actually two types of tea time you can have in your day. One is high tea, and the other is afternoon tea. People often use these two terms interchangeably, but they are, in fact, very different, with their own set of etiquette and food pairings. The centerpiece for both is of course, the famous drink. Common choices are green, black, or earl grey. British tea ceremonies have become a signifier of class and luxury, with many people participating in them as a way to experience luxury living.
Your high-end residential property can be the perfect venue to host your own parties. Brittany living celebrates all the luxuries you get to have in life, and their luxury houses for sale can be your little slice of paradise. Their themed communities also embody sophistication and elegance, with developments inspired by the English countryside, Italian summers, and American grandeur.
Suggested Read: A Better Understanding Of Tea Etiquette
What You Need to Know about High Tea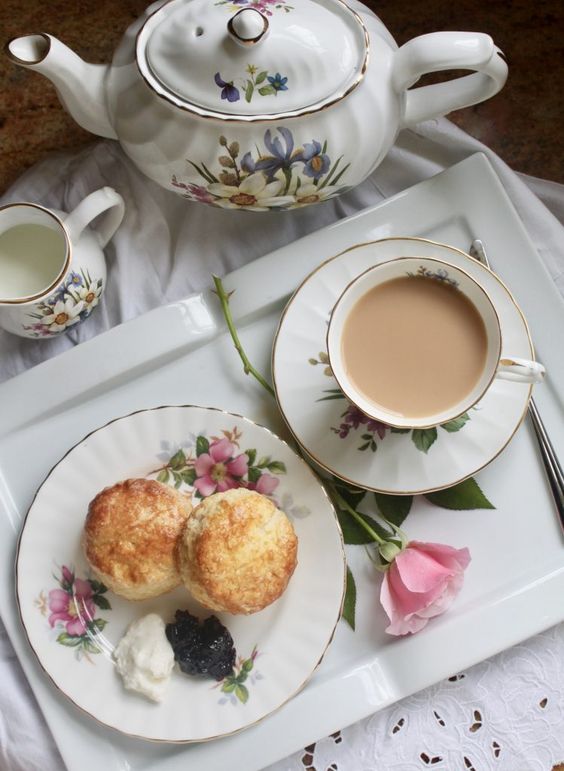 What is It?
Because it has the word "high" in it, most people assume that it is a tea ceremony favored by the upper echelons of society. In fact, many establishments advertise high tea as part of their afternoon offerings.
The truth is, the term high tea comes from the table setting used during this time. The tea is served on a high table, such as a formal dining table, rather than a low table more common in the living room. It does require as refined a set of manners and etiquette to afternoon tea, but basic table courtesy should be followed.
And this does not come from the upper class either but from the working class citizens. High tea is served at the end of the working day, around five in the afternoon. This was the only time that workers could sit down to enjoy a pot of tea.
What Food is Served With It?
Because high tea comes at the end of a full day of hard work, food served at this time is heartier, heavier, and more filling. Rather than sandwiches and scones, the common fare includes steak, kidney pie, pickled salmon or any fish dish, cheesy casseroles, baked potatoes, and baked goods such as crumpets.
In truth, this is more of a working-class family meal than a sophisticated event. Today, many families in the UK also refer to dinner time as tea time, and the phrase draws its roots from high tea.
Make Your Version Of The Famous Drink!
Why not hold an English-inspired evening in your luxury house? Take out your tea service and have traditional English food served at the table. Invite friends to have high tea with you in one of the most beautiful houses of the Philippines, courtesy of the incredible team at Brittany Corporation.
What You Need to Know About Afternoon Tea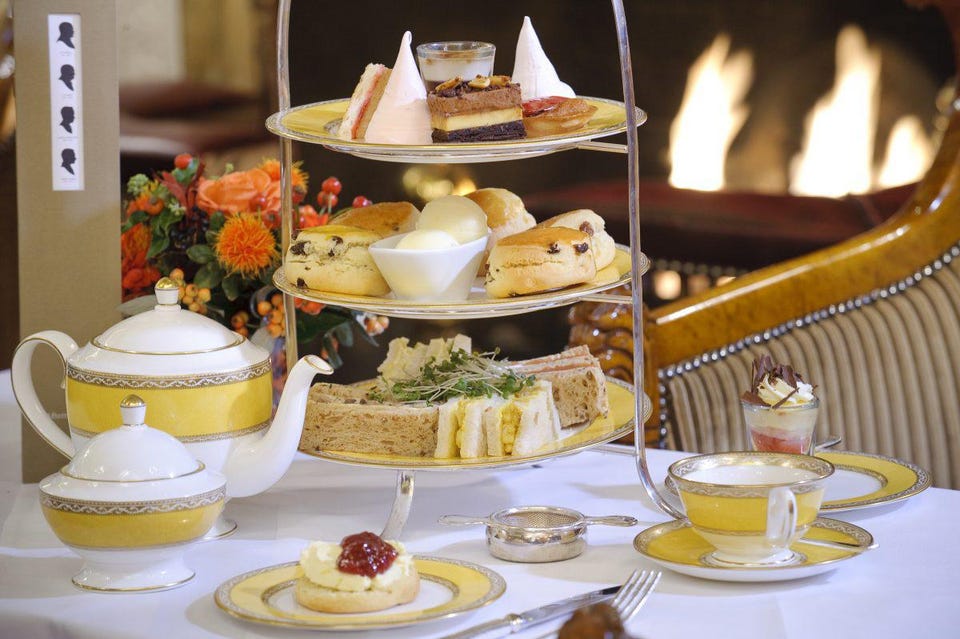 What is It?
Afternoon tea is the more indulgent version of tea everyone is familiar with. Here, tea is served in fine china, and there are delectable treats, pastries, and snacks served on a three tiered tray. It was also referred to as "low tea" at one point because it was often served in the drawing room or living room where there were low tables. Served as a light meal between lunch and dinner, afternoon tea can become an indulgent and extravagant afternoon ritual to engage in once in a while.
A great way for buyers to vet their future residential property is to check that there are enough rooms for their needs. A spacious living room or a secondary dining space can be a great space for afternoon tea in your high-end residential property. When viewing a house and lot for sale, especially luxury houses for sale, make sure they are the best for you, a promise upheld by Brittany homes.
History
The tradition of fternoon tea is said to have started in the 1840s, when one of Queen Victoria's ladies-in-waiting started requesting a tray of tea, bread, butter, and cakes to be served in her rooms to satiate her hunger between lunch and dinner.  She soon started inviting friends, and the high-class social tradition of afternoon tea was born. She owns this tea ritual.
A luxury house makes the best spot for relaxed but luxurious get-togethers with friends. And indeed, you can celebrate the sale of your latest luxury real estate investment with a sophisticated afternoon tea. Brittany living encourages a lifestyle that celebrates luxuries money can buy, so planning and hosting tea soirees in your Brittany homes is always a wonderful idea.
Proper Etiquette
As this tradition hailed from the upper class, proper etiquette is paramount. When invited for afternoon tea, wear smart casual attire, like a day dress or a blouse and smart pair of trousers. Hold the teacup with your thumb, pointer finger, and middle finger. Keep your other fingers tucked into your palm. To avoid spills and clanking, stir your tea and milk with a gentle back-and-forth motion without hitting the sides of the cup.
Suggested Read: 10 WFH Breaktime Activities
Types of Afternoon Tea and the Food Served in Each
There are actually a few types of afternoon tea, from a simple fare to a more elegant and sophisticated setup. One type is called cream tea, the simplest form, which consists of tea and scones. The addition of fresh strawberries to cream tea turns it into strawberry tea. Adding more sweets, like cake slices and pastries, to your tea time turns it into light tea.
Full tea is the traditional afternoon tea service as it is done back in Queen Victoria's time. Food is served on a three-tier cake stand. The bottom layer contains finger tea sandwiches, the middle layer consists of scones, and the top layer is filled with cake, tea biscuits, or other sweets and pastries.
Scones are always present in afternoon tea, served with jam and clotted cream, and there are two ways to eat it. For the Devonshire method, the cream is spread first before it is topped off by jam. For the Cornish method, jam is spread first before adding the cream on top.
Afternoon Tea in Your Brittany Home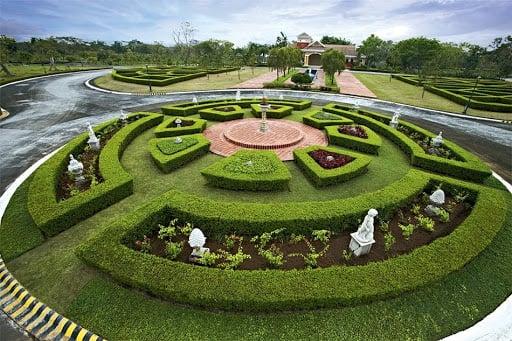 Brittany Corporation is the best real estate developer of world-class, themed, exclusive communities in the country. A house and lot for sale in their luxury enclaves rank among the most beautiful houses in the Philippines. They have luxury real estate available in thriving locations with nearby commercial real estate such as Alabang, Santa Rosa, and Tagaytay. Luxury houses for sale are not their only specialty, though. Aside from luxury house and lot for sale, they also develop condominium estates, with several beautiful condo for sale to choose from.
Experience world-class Brittany living in your very own high-end residential property investment. Have a classy afternoon tea party in your new Brittany home. Browse our website for the properties and locations we have for sale. Check our condo for sale listing as well, if you want to invest in a compact space as a secondary luxury home to for rent to others..
Keep up with our latest news on real estate investments by following us on LinkedIn and Youtube. Take ownership of your estate career and work with us! Visit our Seller's Portal for more information.
Suggested Read: How To Achieve The Luxury Of First Class Travel