BLOGS
The New Normal at the Beautiful City of Tagaytay
Once the weekend draws near and you are looking for a place to relax and visit for a bit of sightseeing, there is one place that always comes to mind for every resident who lives within and close to Metro Manila. A popular tourist destination in the South for its cool breeze and also known as the second summer capital of the Philippines, Tagaytay offers an exquisite view for hikers interested in reaching the city highlands as well as a beautiful view of the Taal Lake. A hearty meal of Bulalo to combat the cold weather is another reason for its many visitors, while snacks like Buko Tarts and Raisin Breads are popular pastries commonly bought as souvenirs.
For the past few years, Tagaytay has been everyone's go-to holiday spot, whether it is to hang out with friends or take a break from a long week of work, there's something special about Tagaytay that draws people in. Netizens have posted pictures on social media and shared their sentiments on how much they want to visit the cool city of Tagaytay, making it a trending topic across various platforms. But with the "New Normal", not everyone can freely visit the city anytime they want anymore. To follow protocols and help our government fight the spread of COVID-19, as much as possible going outside is now limited, and staying at home is no longer just a preference but also a necessity.
With these new circumstances, people are now looking for properties located in prime areas and beautiful communities to invest in or build their secondary home, one of which is Tagaytay. There are plenty of commercial areas and tourist attractions, like People's Park in the Sky and Sky Ranch, which is only a few minutes away from the residential areas. One exclusive community that stands out, in particular, is a project developed by Brittany Corporation, the upscale brand under Vista Land, Crosswinds.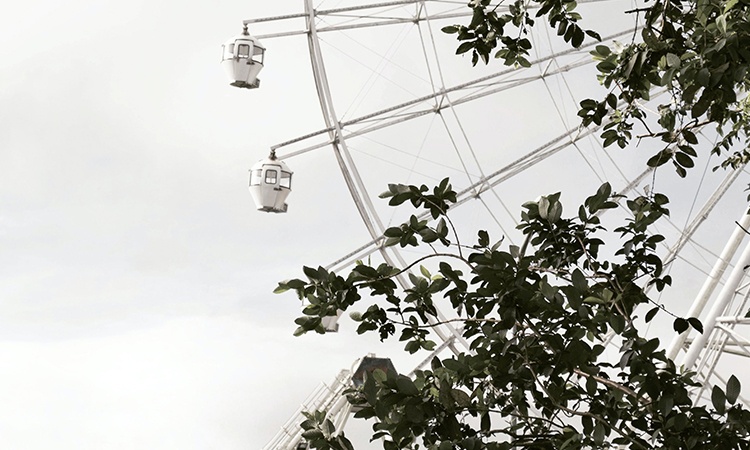 Crosswinds is an exclusive address in Tagaytay, featuring a magnificent view of rolling terrains and green sceneries from the 35,000 pine trees inside the community. It is also a . Whether it's a luxury home or a condo with balcony, Crosswinds has an array of offerings to choose from. Beautifully designed Swiss chalets can be spotted inside giving an additional touch of a European feel to the whole area. Additionally, for anyone looking for a more modern style of living and wants a breathtaking sunrise view, Grand Quartier is ready for occupancy mid-rise condominium located at the heart of Crosswinds. Aside from residential homes, Crosswinds also has Swiss-themed attractions where visitors can pose and take a picture to post on Instagram, as well as exclusive amenities and facilities. Breathe in the pine-scented fresh air while relaxing and having a cup of brewed coffee at the recently opened Coffee Project Crosswinds or dine in and have a taste of southeast Asian cuisine at Café Voila, both located right at the entrance of Crosswinds Tagaytay.
While much has changed and everyone settles in with the new normal, Tagaytay continues to be one of the topmost quick weekend getaway destinations in the country.
Read Next: Why living near lifestyle establishments is a necessity
Read Next: Meet Lucerne, Your Luxury Dream Home
Read Next: Luxury Cruise Industry Resumes It's Operation This Year
Read Next: The Luxury of Staying Connected with Nature at Alpine Villas