BLOGS
Most Beautiful Flower Farm in PH: Lausanne Bloomfields Sneak Peak
Looking for the perfect place to unwind this summer vacation?
With the hot and humid air of summer, it is only natural to crave a place where you can cool off. It's time to take a pause from all the work and find a place to relax. There are plenty of places to choose from. Take a swim on the beach or go overseas and cool off with snow from their winter season. However, why travel far when there's a place near you that can satisfy what you need.
If you haven't found the spot yet, let Tagaytay be the way to go!
Tagaytay is one of the most famous destinations both for people from Metro Manila and surrounding provinces. Hailed as the country's "Second Summer Capital", Tagaytay also has that cool breeze like Baguio and offers a lot of things to explore. You wouldn't have to travel far just to take a break from the Philippines' tropical heat. Additionally,  from a variety of cuisine, Instagram-worthy cafes and restaurants, exciting themed parks, beautiful flower farms, and a whole lot more, your Tagaytay itinerary will be full.
Getting an overlooking view of Taal lake while feeling the cold air of Tagaytay is what most tourists do whenever they visit the place. Its magnificent views of nature are what make it appealing to a lot of people. It is this type of environment that gives them a chance to unwind and relax, making it the perfect haven for a weekend getaway.
An enchanting getaway
Not sure where to start your Tagaytay trip? There's a unique community in the area that will allow you to get the most out of nature's calming and therapeutic vibe.
Crosswinds in Tagaytay is a well-known destination. This is where you will find the best Swiss-inspired luxury condominium in Tagaytay and a rich flower farm that you can explore. You'll feel like you're in Switzerland with the genius construction of this place. Crosswinds is most certainly a picture of leisure and luxury which leaves an unforgettable good impression toward its visitors and residents.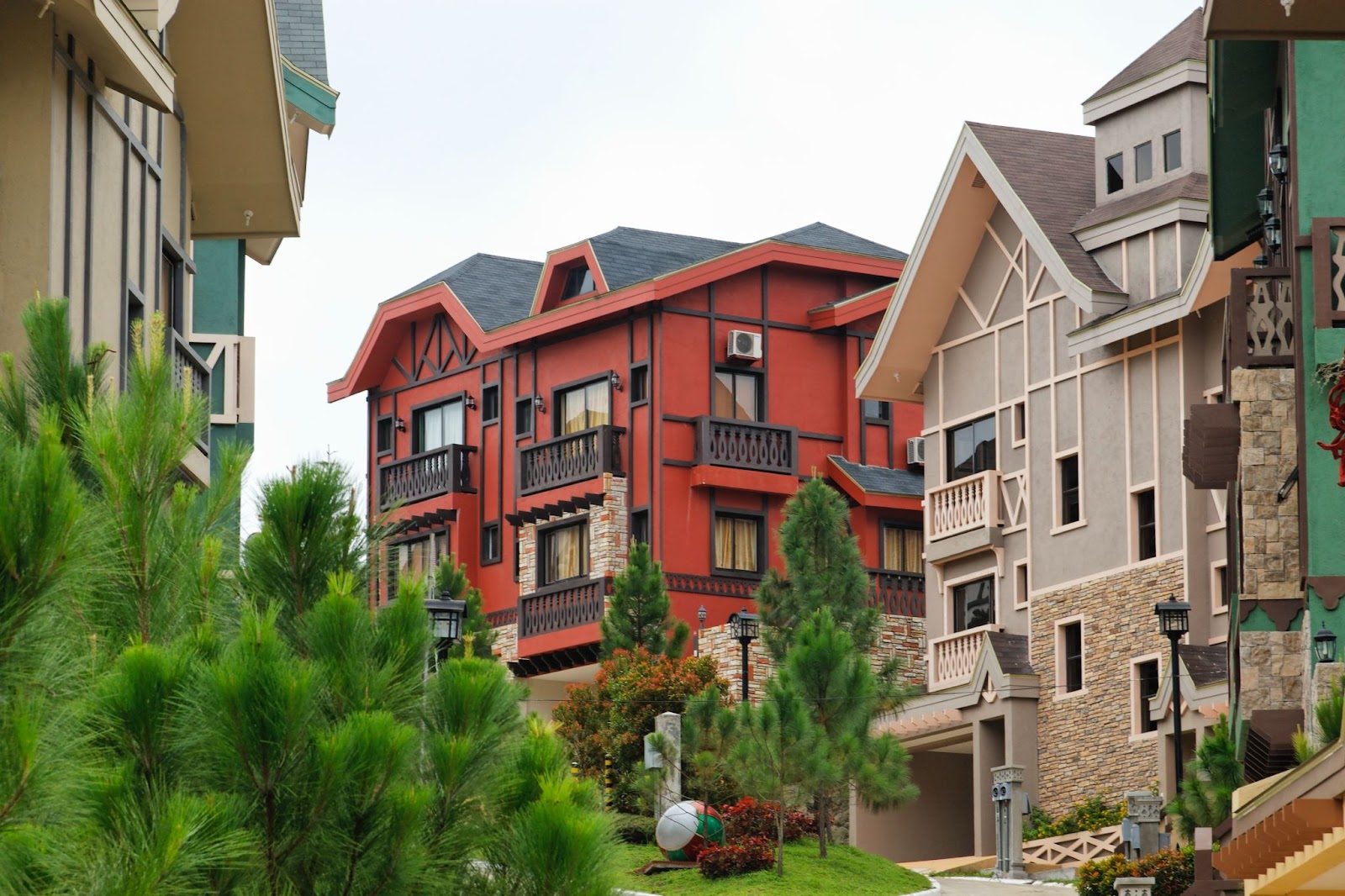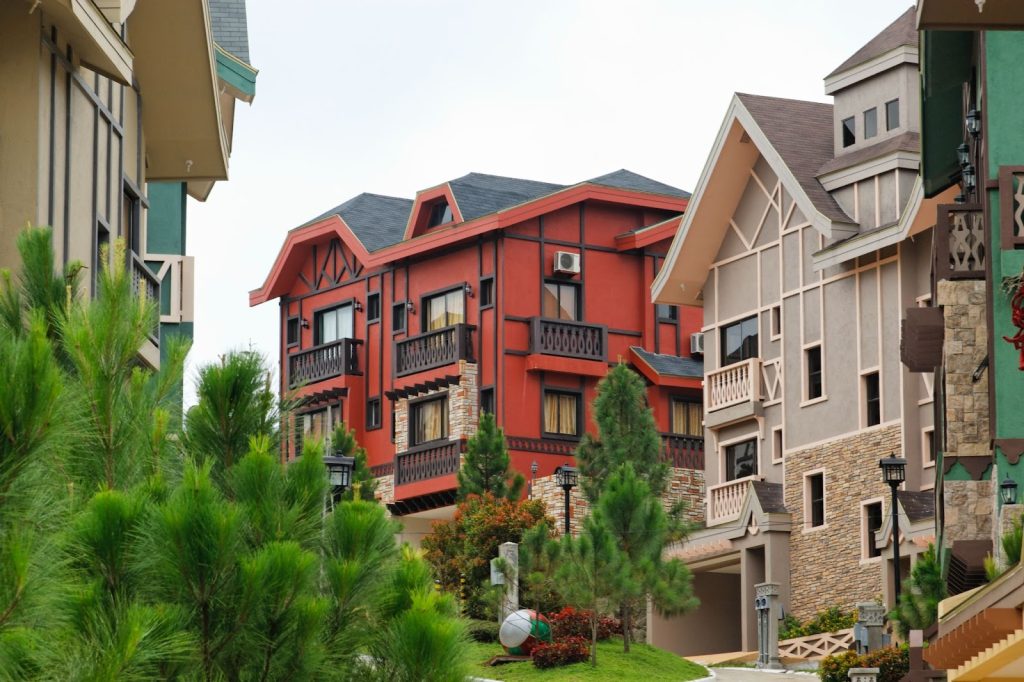 Crosswinds condominium isn't the only thing to marvel at in this 100-hectare of Swiss-inspired architecture. Due to high demands, another exclusive residential area has been opened that is just as enchanting as Crosswinds. Don't miss the chance to be in awe when Tagaytay's breeze leads you to Lausanne.
Lausanne at Crosswinds is also inspired by the Swiss motif. This high-end community embodies both modernism and nature with a good balance, providing a serene yet polished luxury life for its future residents. Lausanne is a growing luxurious village that appeals to those who want to invest in the quality of life through exclusivity in its luscious nature, cooling climate, and refined features.
Lausanne—A Flora Paradise 
Tagaytay is home to different flowers that adorn each area of the city and Lausanne is no exception to this. Due to the suitable climate that the city has, all sorts of plants and flowers grow in the area. Actually, there's a flora paradise that can be found in Lausanne itself.
Lausanne truly represents harmony in nature. Having been built around a forest of 35,000 pine trees high above sea level, it's a remarkable spot for those who have a special place in their heart for nature. Future homeowners like you can get the most out of this sanctuary with the many walk trails, open areas, and mini-parks that you can explore. You won't run out of the environment to appreciate Lausanne and Crosswinds in general.
In fact, this community has its own flower farm. The flower farm in Crosswinds and the Lausanne Bloomfield has the most colorful flowers to see in Tagaytay. And if a flower farm is not enough, Lausanne even has a strawberry farm and vineyards to complete the package.  You will see that when you visit this beautiful place.
Different seasons offer different blooms in Tagaytay. Here are some of the plants and flowers you can expect to see in Lausanne's flower farm depending on the season:
Summer 
Summer is definitely here. And so are the Arrowhead plant, Dieffenbachia, and Chinese evergreens that can beat the heat and refresh the eyes of Lausanne's residents. These plants are often taken care of as house plants but there's no need to buy one for your house if you have a flower farm in your neighborhood in Lausanne.
Fall
After summer's spotlight, leaves begin to change in color and wither away before making room for new ones. Fall has always been a nostalgic season for many and it helps to have plants and flowers that can provide a picturesque background for your fall photos. Dieffenbachia and Arrowhead plants continue to thrive in this season. Additionally, Elephant ear plants bloom best during fall. These flowering shrubs become a source of nectar for butterflies and bees that help pollinate and spread even more flowers in the area.
Winter
People say that winter is the most wonderful time of the year. It most certainly is because of the significant events we celebrate in this season. In the Philippines, winter equals the cold rainy season of the country. But despite the gloomy weather for some, Lausanne Bloomfields in Tagaytay is still thriving with plants and flowers Snake plant, Cuban oregano and beautiful hanging Jade vines.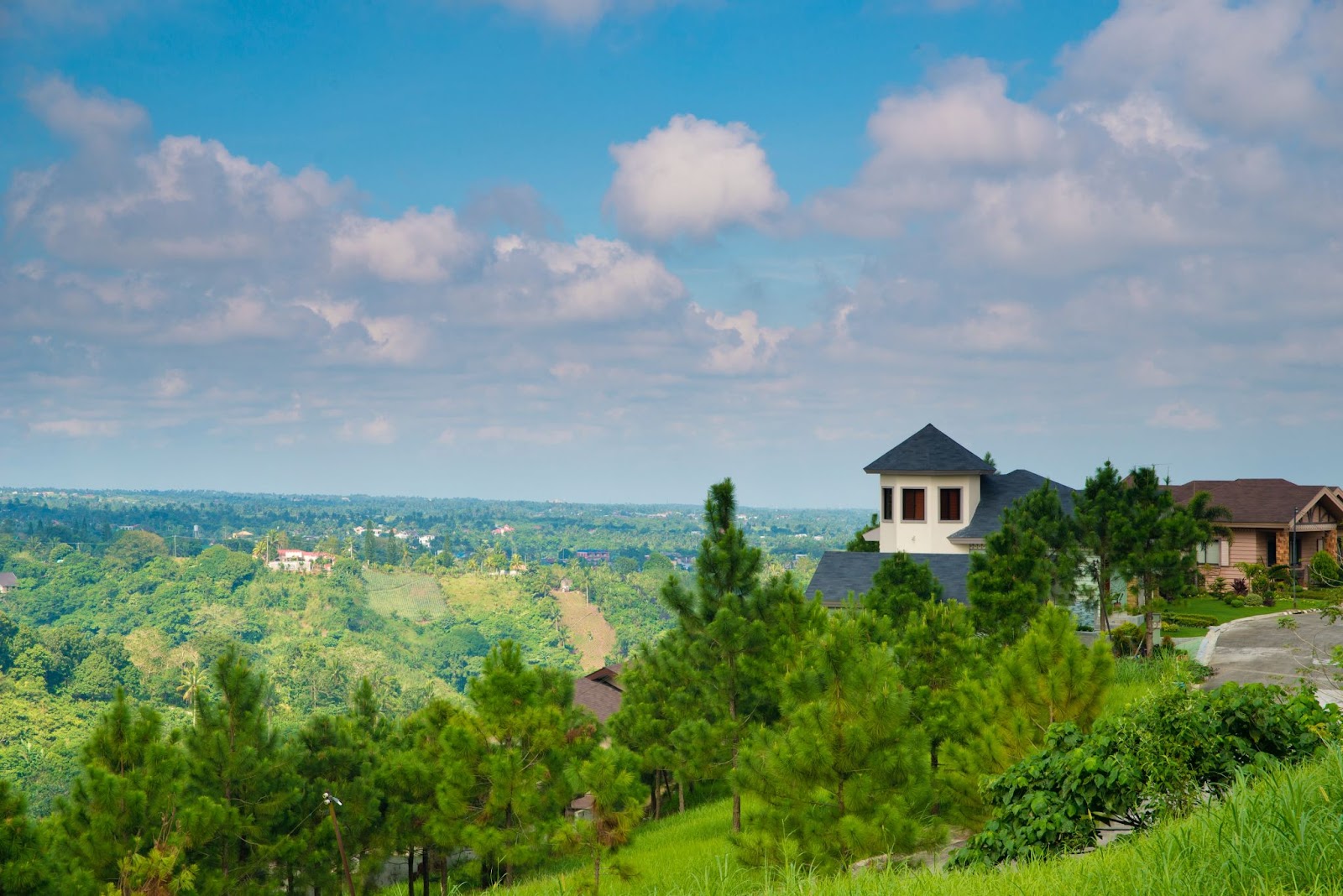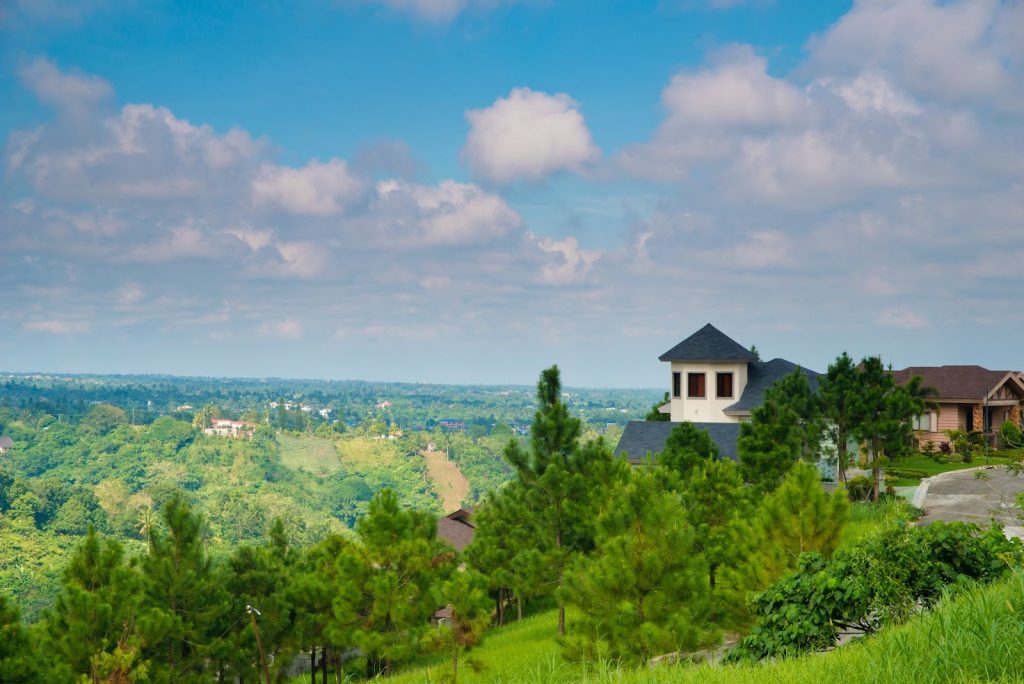 Spring 
As the cold season ends, spring comes forth with new blooms. Lausanne's flower farm is decorated by Dieffenbachia and Snake plants along with Heart of Jesus plants. These are just some of the flowering shrubs that can be seen in Lausanne and Crosswinds during spring, it's up to you to discover the rest once you spend a visit there.
Unwind in Lausanne Bloomfields
Now that you know about Lausanne's flower farm, it'd be a waste if you couldn't grab the chance to unwind in such a sanctuary. This is the sign to indulge yourself in nature on your Tagaytay trip.
You will surely never run out of things to do aside from admiring Lausanne Bloomfield. Being only a few minutes away from Crosswinds' retail stores and centers, you have the option of dining in a variety of cuisines, shopping for souvenirs, or if you've fallen deeply for Tagaytay's charm, who knows you might end up even buying a condo in Tagaytay.
Good news! Lausanne is continuously expanding and is now developing its second phase. You will only have to invest as soon as you can because there are only 27 premium luxury lots available for future residents of the area. There's a high demand for one-of-a-kind places like Lausanne.
Owning your very own paradise is an opportunity that doesn't always come by. More than just a summer getaway, Lausanne and Crosswinds' luxury lots and condos can be the home that you need to experience a tranquil lifestyle. To live here is to be one with nature. But that doesn't limit the residents to enjoy the accessibility of Tagaytay's other popular destinations. With only a two-hour drive from Manila, what's gonna stop you from making your dream happen?
Lausanne is waiting for you so the next time you plan on visiting Tagaytay, don't forget to drop by Brittany Corporation's Crosswinds. While you're at it, visit Lausanne and its Bloomfield as well. You know you want to! Have fun in the several features and amenities that they have and complete the experience by settling in their condominium for sale. You can check out more of their luxury homes in Tagaytay online before going on your well-deserved getaway.
Suggested Read: Why Santa Rosa Should Be Your New Home Address
Suggested Read: Travel Santa Rosa Laguna This 2022
Suggested Read: Imagine Your Life At Lausanne
Suggested Read: Pre-Selling Lots In Lausanne