BLOGS
Travel Santa Rosa Laguna This 2022
Travel Santa Rosa Laguna This 2022. Santa Rosa is located in the province of Laguna, south of Manila. It is a place of residence for the Tagalogs, who comprehend the concept of progress. Since Toyota and Coca-Cola established operations in the area, the locals have adapted to a fast-paced environment brought about by an economic expansion. Of course, we should not forget that Juan de Salcedo discovered Laguna de Bay and Binan in 1571, putting Santa Rosa on the map. Santa Rosa has never been more incredible than it is currently as the Laguna Province's First-Class City. Apart from tourism attractions, Santa Rosa is home to some of the country's best hotels and staycation sites.
The province is home to numerous tourist destinations, including theme parks, resorts, and natural assets such as Mount Makiling, accessible to anyone, and the spectacular Pagsanjan falls. Santa Rosa Laguna called the "Lion City of the South" is home to some of Laguna's tourist attractions. It is a must-see location for everyone looking to explore and unwind. It is one of the most progressive cities in Laguna province. With its continued growth and development, some believe it can become the Makati of the South. With a thriving economy and acceptable living conditions, purchasing a house and lot in Santa Rosa, Laguna may be your next big move. However, if you prefer to explore the city, consider these must-visit travel destinations in Santa Rosa, Laguna.
The Enchanted Kingdom is the Philippines' most significant and most popular theme park attraction, attracting families and friends for various exciting, adrenaline-pumping ride activities and much more.
Even though the Enchanted Kingdom is most frequently visited on weekends, visiting weekdays is entirely acceptable. Indeed, some visitors advocate it, so you don't have to be concerned about enormous crowds, long lineups, or sometimes traffic congestion on your way there.
The Enchanted Kingdom is not just for children but also for adults who wish to be transported back to their youth. There is no tension, only enjoyment, and pure delight! This location is ideal for socializing with family and friends. Some rides and playgrounds are utterly safe for children and thrilling, exciting rides for children and attractions or performances that are also suitable for dual citizens (Filipino and Senior Citizens).
Their primary concern is your safety! However, it would be best to verify that a theme park adheres to safety requirements before riding its thrill rides. You don't want to end up caught in mid-air as in those terrifying YouTube videos. EK complies with world standards and also provides emergency services. As a result, you can trust them as you soar to new heights!
As of this writing, Enchanted Kingdom (EK), including the Park and Admin Office in Santa Rosa City, Laguna, will be closed until February 4, 2022. Although Alert Level 2 or 3 allows them to operate in a limited capacity, the management decided to voluntarily suspend EK's operations for the health and safety of their staff and guests.
The Museo de Santa Rosa is a cultural heritage museum located near the downtown plaza and parish church. The Museo officially opened on May 18, the same day the globe observes International Museum Day. According to laguna-destinations, "the museum was founded to honor the City's rich history and to honor the courageous exploits of Santa Rosa heroes." The museum is dedicated to preserving the culture and traditions of the residents of Santa Rosa, Laguna."
To immerse yourself in history and art, visit Gusaling Museo in downtown Santa Rosa. The venue tells the narrative of Santa Rosa's birth and the region's significance to the Laguna Province. It features relics and mementos from World War II and noteworthy Santa Rosa residents. Gusaling Museo is open Monday through Friday from 8 a.m. to 5 p.m.
Promenade is flanked by luxury homes and lot developments in Santa Rosa, Laguna, as well as Brittany Santa Rosa master-planned community.
Real estate in the South should look like Brittany's Promenade to be modern. These luxury homes are nestled in rich, lush forests that blend into majestic knot gardens. They were built to blend in with the natural environment. That quiet away from the city is what this modern luxury home can give you. People who want to live a more elegant but simple life will enjoy this home. It's time to relax with your family and friends. You can do that here, where there aren't any noisy cities or buildings, and the mild, pleasant breeze lets you lounge in your own home.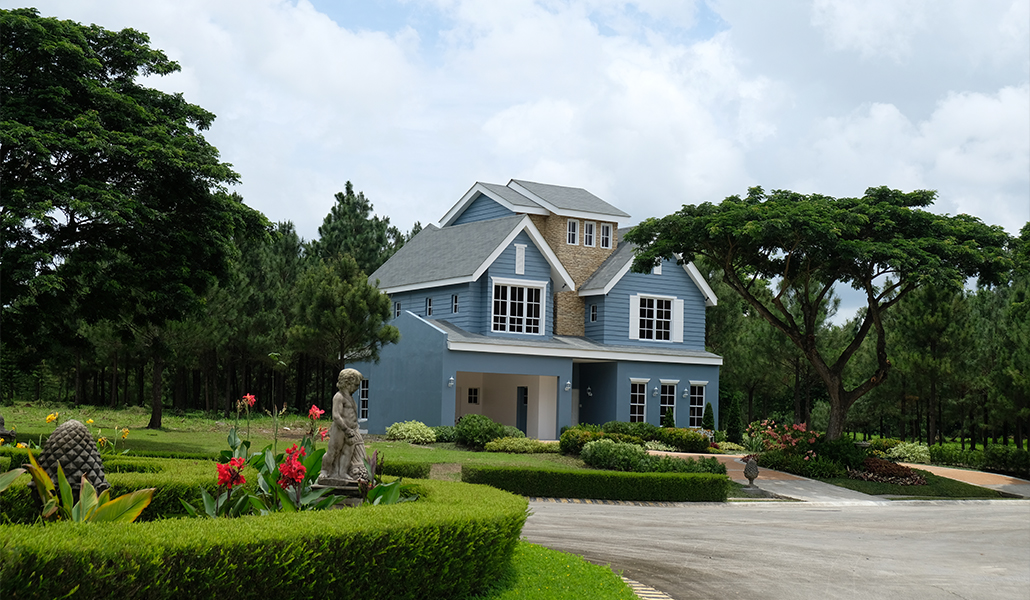 At Promenade in Santa Rosa Laguna, you can get a taste of the English countryside. The city of Santa Rosa, Laguna, is now known as the fastest growing city in the South, and it's also been called the Makati of the South. This modern city in South Luzon is called "Lion City," but it still has a lot of glamour and charm.
Twenty-nine hectares of English countryside land with natural forests are in the city's heart that Brittany Corporation chose to build. The promenade is a high-end home in Santa Rosa Laguna looks like the American state of Georgia. Promenade's property has tall trees slouched down and fertile plains covering the land, making it ideal for a streamlined way of living and retiring. Promenade was able to mix modern architecture and structure with its own distinctive peaceful environment and atmosphere.
Learn More: https://www.brittany.com.ph/blogs/the-promenade-santa-rosa-lifestyle/
The Fun Farm in Sta. Elena is an outdoor playground where children and adults alike may interact with animals and the natural environment. Here, they provide a haven for those seeking an escape from the fast-paced world of technology and the metropolis. It is a location where children can run free in open spaces and connect with animals.
The Fun Farm features picnic and party areas, pockets of natural playgrounds, a small lake, a massive sandbox, animal feeding stations, horse stables, and a theater. It's the ideal location for family day outings, weddings, birthday celebrations, field trips, and team-building activities.
Contrary to popular perceptions of city life and urban loudness, organic farms can also be found in the vicinity of Santa Rosa. These farms provide picnic areas for families and friends. Children are also welcome to enter and participate in enjoyable outdoor activities. Two of the most prominent in the city are Holy Carabao Holistic Farms and The Fun Farm in Santa Elena. They have their organic farm and provide activities for the family to enjoy, such as touching and feeding various animals.
Read More: https://www.brittany.com.ph/blogs/6-top-tier-farm-resorts-in-the-south/
Nuvali, located along the Tagaytay-Santa Rosa Road features The Fields and Lakeside Nuvali parks. These parks promote an active lifestyle by providing bike and jogging routes. Bike lovers can practice and exercise on four-cross and pump bike courses that overlook Mount Makiling, Laguna de Bay, and the Tagaytay Ridge. Jogging paths are also abundant in the vicinity, providing joggers with a picturesque backdrop for their exercises. Following a strenuous workout, it's a good thing to take a breather at the pavilion or one of the area's observation decks.
Cafe Hopping at Santa Rosa Laguna
Santa Rosa Laguna is a great place to spend time with friends, family, and strangers. Whether it's iced coffee or freshly brewed hot coffee, every sip provides a soothing sensation. Going to your local café is a sure-fire way to get your fix of fresh coffee. Here are a few cafes that are great for hanging out or grabbing a cup of coffee:
Coffee Project, Vista Mall Santa Rosa
This up-and-coming coffee shop, which has been dubbed the world's 24th most beautiful coffee shop and has only been around for a short time, is the first on our list. This incredibly Instagram-worthy café establishment in Santa Rosa's Vista Mall makes our list.
It's a nice place to go grab a cup of coffee that is absolutely beautiful. Feel free to order some pastries, but you really should try the coffees. It's cozy. Their furniture is interesting and unique, which gives this place a more intimate, relaxed feel (if it weren't for all of the Instagrammable items).
Tim Hortons, Vista Mall Santa Rosa
Then there's one of our favorite places in Santa Rosa Laguna, because of its excellent specialties and classic coffee mixes. Tim Hortons is well-known not only for its excellent coffee blends but also for the delicious donuts that go well with it.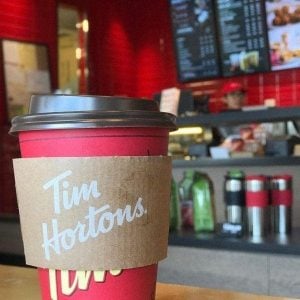 Tim Hortons, one of the most famous coffee chains in Canada, has been serving the best coffees and donuts to many people who prefer having a quick bite and beverage. First of all, Tim Hortons is not just a store; it is known as a restaurant with breakfast or go-to place for coffee and donuts.
The Coffee Bean and Tea Leaf, Vista Mall Santa Rosa
Last but not least on our list of recommended cafés in Santa Rosa Laguna is a firm favorite, commonly known by its abbreviation – CBTL. This café is located in Santa Rosa's Vista Mall, across the street from the Promenade, Georgia Club, and Augusta luxury communities of Brittany Santa Rosa.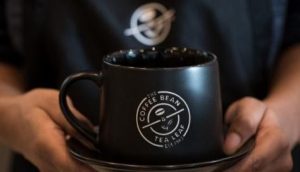 This café is known for its great coffee blends. Also on the menu are sandwiches, pastries and breads, fruit shakes and ice cream desserts. The staff is friendly and efficient here. CBTL has Wi-Fi connectivity if you wish to get some work done here.
Dear Joe Santa Rosa
Dear Joe's is the country's first letter-writing cafe. In these technologically advanced times, writing letters may seem old-fashioned, but there's something about writing a genuine note by hand that e-mails, Facebook messages, and tweets can't match. You should check out this new restaurant if you're also searching for a decent cup of coffee on the road. Dear Joe, located in Vista Mall Santa Rosa and another branch along Santa Rosa Tagaytay Road, is the first letter-writing cafe in the Philippines by the Coffee Project team, and it's a must-see on your next road trip!
Read More: https://www.brittany.com.ph/blogs/go-to-cafe-shops/

Final Thoughts
Santa Rosa City, Laguna, considered a roaring city in the south, is gradually emulating the modern world found in Manila. The neighborhood combines urban comforts with a relaxed rural lifestyle and broad landscapes. With typical Manila luxuries integrated into natural settings, communities like Santa Rosa offers residents a luxuriant lifestyle that can only be found in Metro Manila's south.
Brittany Santa Rosa's Promenade, Georgia Club, Augusta, and Belle Reve are just a few properties located along the Santa Rosa-Tagaytay Road that allows living in a diverse place. A luxury home in one of these themed communities may be the most acceptable investment and next significant move for you and your family. Due to its prime spot and good living choices with its old-world charm expressed in various designed communities, living in Brittany Santa Rosa is simply luxurious.
In the heart of Laguna, in Brittany Santa Rosa, discover a whole new universe of possibilities. Family can now grow, enjoy a lush ambiance, and marvel at the beauty of nature up close in this exciting new destination. Inquire now about our luxury house and lot for sale developments in Brittany Santa Rosa and experience Brittany Living.
Read Next: How to Celebrate Family Health and Fitness Day
Read Next: Cocktail Recipes to Try for New Year
Read Next: Ceiling Color Ideas For Your Bedroom
Read Next: Chandeliers You'll Love for Your Brittany Home