BLOGS
Chandeliers You'll Love for Your Brittany Home
For lovers of luxury living, chandeliers make a beautiful addition to any room in your home. For centuries, chandelier lighting has always been a symbol of class, elegance, and opulence. A chandelier lends grace to any room, and Brittany living is nothing if not grace and sophisticated elegance.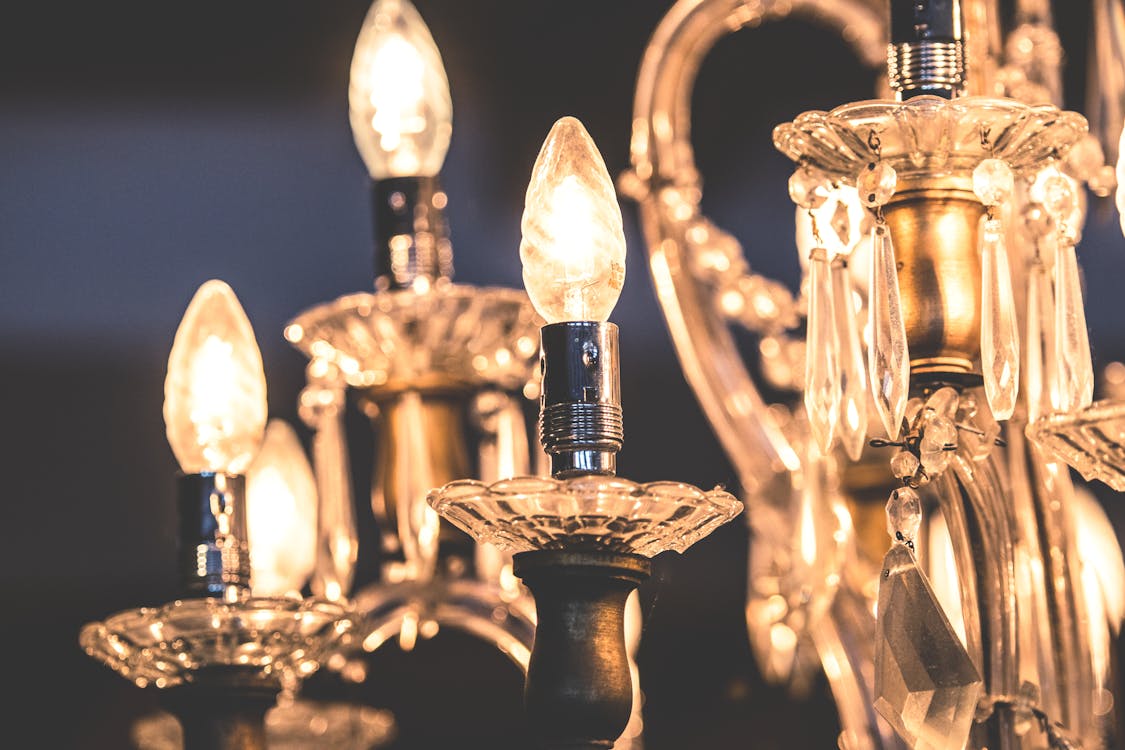 Why Should You Add a Chandelier to Your Home?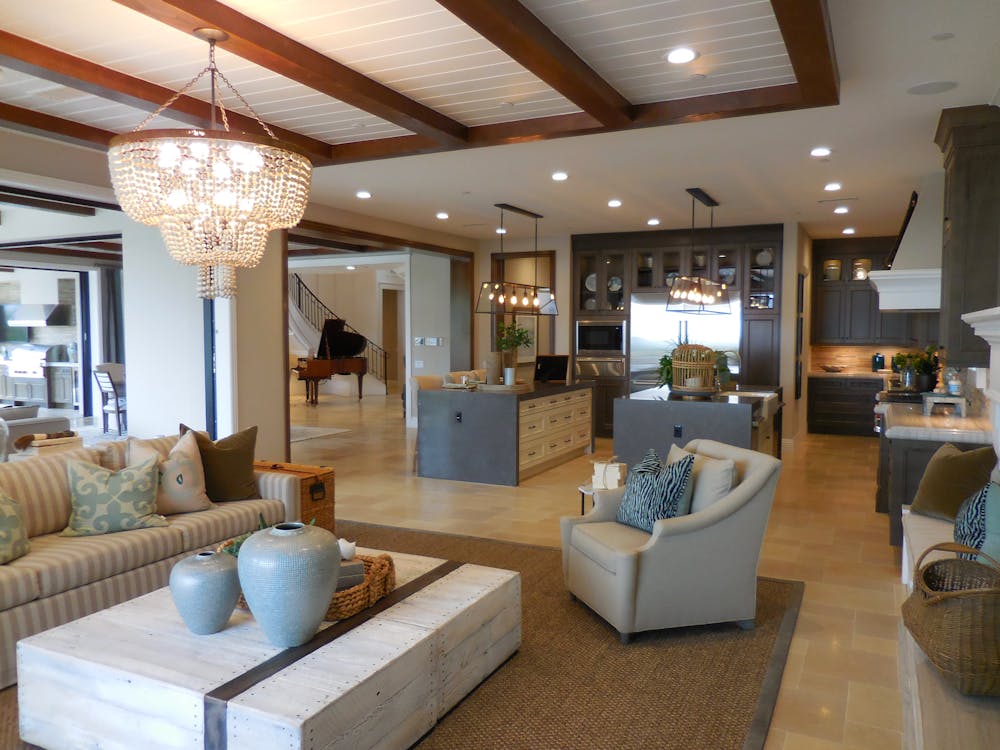 Lighting fixtures go through changes in design trends as much as any other interior design component. Whether a chandelier evokes vintage chic, old-world splendor, or modern minimalism, the beauty of a chandelier still remains. A well-chosen chandelier ties all the design elements of a room together. Often it can serve as a statement piece or even a bold art choice. But no matter what shape or form of chandelier you choose, it will definitely light up a room.
Chandeliers Are Beautiful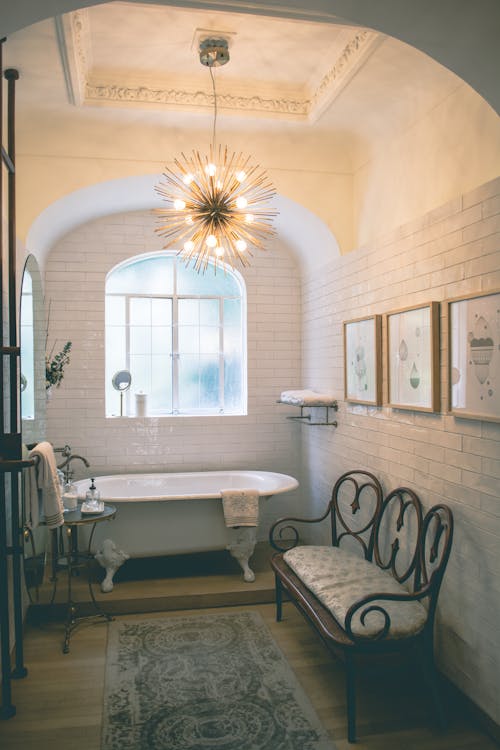 When a chandelier is in harmony with the overall design of the room, it becomes one of the most attractive features in the room. In choosing lighting fixtures for your living room, dining area, or bedroom, pick one that looks beautiful even during the day when the lights are turned off. In adding a beautiful and sculptural light to a room, it becomes a focal point that sets the tone for the space.
They Create a Warm Ambience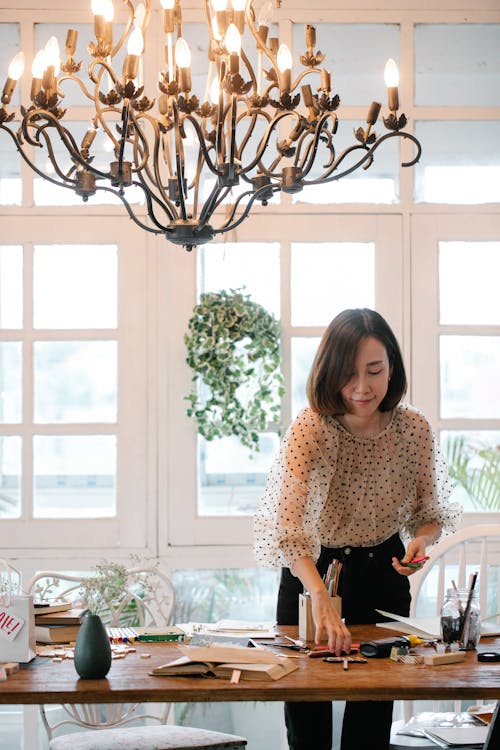 The glow of a chandelier feels magical, and adding one to your home automatically makes it feel more welcoming and inviting. Designed to diffuse the light around the room rather than cast a harsh light, a chandelier can add a softness that makes it easier to relax and unwind.
There is a reason why good ambient lighting is a key feature of luxury living. The key to making every element of your home feel luxurious is to pay special attention to details. One of those details is lighting design. The soft and inviting ambient lighting from a chandelier can set a mood for the room or the entire home.
They Add Character to the Space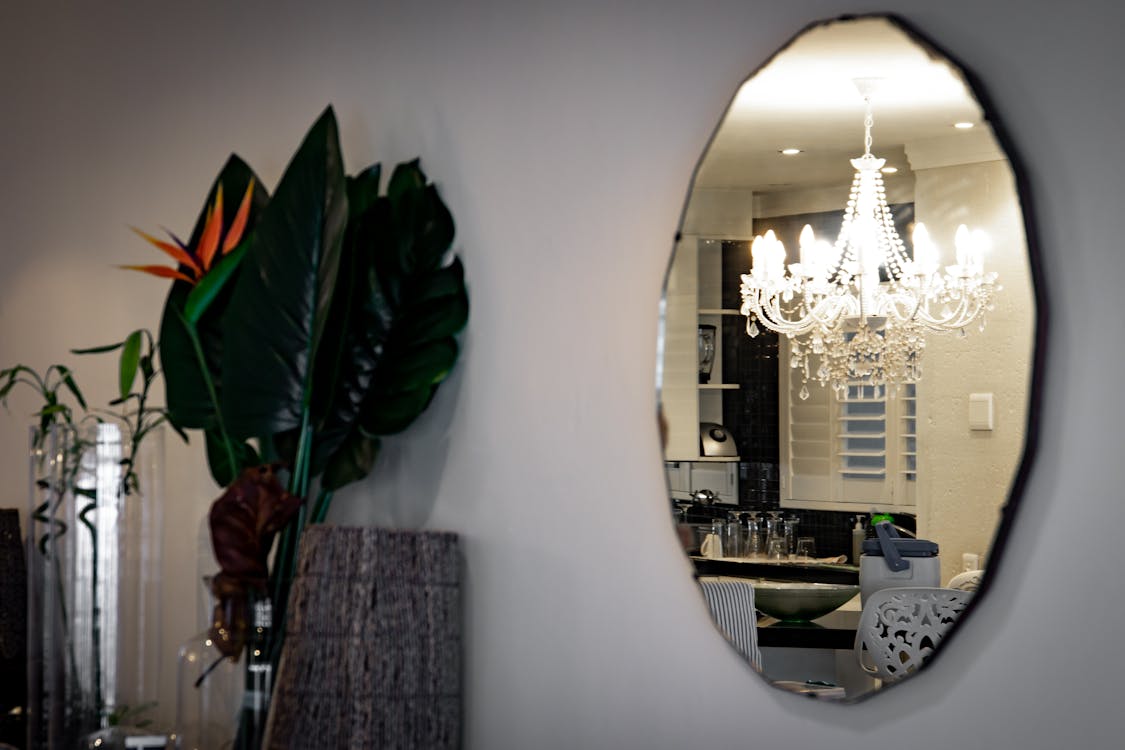 With a lot of families opting for more pragmatic lighting fixtures, adding a chandelier to your space can be a way for you to express your personal taste. Bold and dramatic lighting fixtures will always draw the eye, and you can take advantage of that effect to showcase your creative side.
How Do You Choose The Right Chandelier?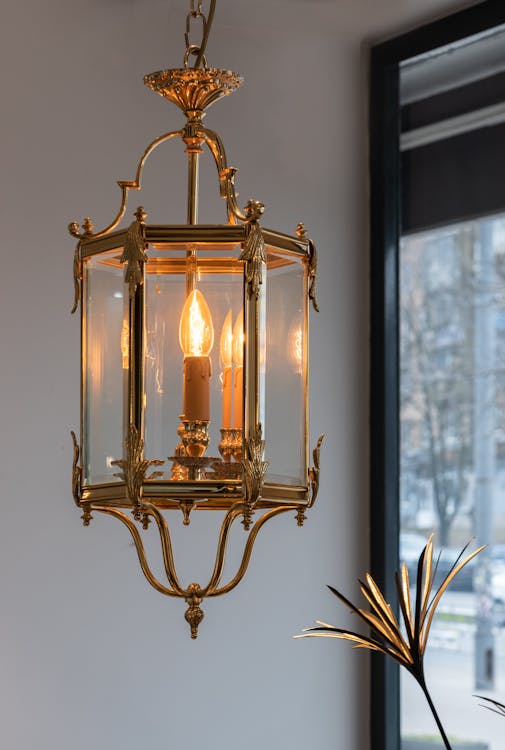 Because chandelier lighting can quickly become the design focal point of any space, it is important that you decide on the right fixture for each room. You will need to consider key design elements such as material, color, shape, and dimensions.
Materials like brass, crystal, or chrome can add an interesting texture to the overall design of the room. Color also plays a key role in maintaining design harmony. How a chandelier is shaped can also influence its overall effect on a space.
Sculptural or statement chandeliers possibly add a bit of sophistication, turning a simple space into an art gallery, whereas traditionally designed chandeliers can lend a sense of traditional opulence and charm.
Oversized, Bold, or Sculptural Chandelier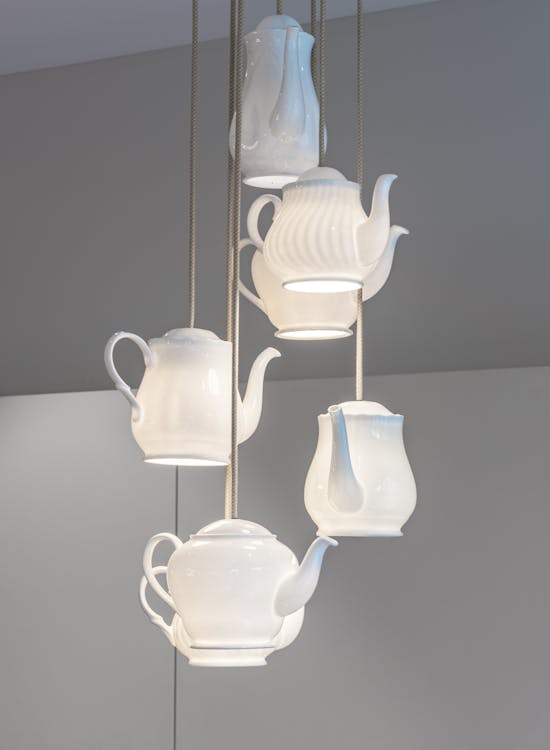 Brittany Corporation is known for providing grand and spacious luxury homes. Because of the ample space and generous ceilings, an oversized chandelier works well with any of the luxury homes available at Georgia Club, Augusta, or Promenade.
An oversized chandelier automatically becomes the center of attention in any room. It can make a space feel refreshingly new and exciting, the perfect complement to Brittany living.
Bold and sculptural lighting fixtures have a way of making a space feel less empty and more lived in. Unite your living and dining room with a chandelier that can cover both areas. This connection will help make your luxury home feel more cohesive, despite choosing a statement piece for a chandelier.
Smart Lighting Fixtures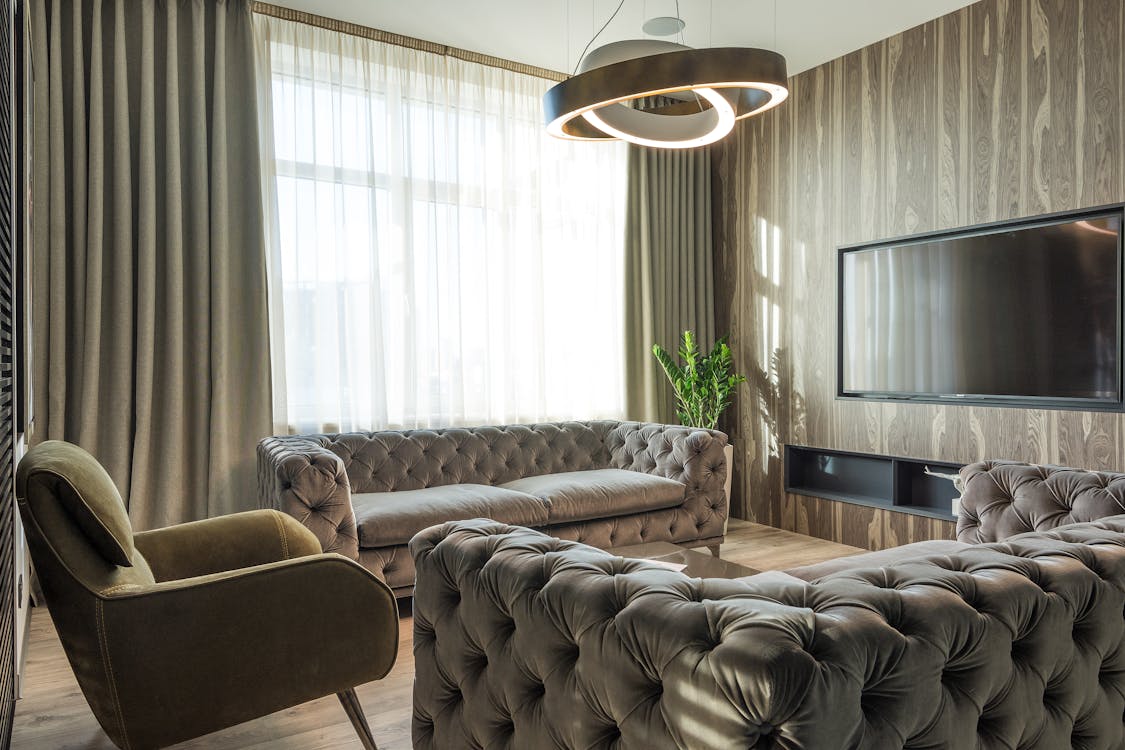 With the rising popularity of smart homes, it comes as no surprise that the chandelier may have a few technological upgrades. If you live in a smart home, such as the smart homes available at Promenade, then having a chandelier compatible with the latest technology is the ultimate addition to luxury living.
With a few taps on an app, you can control how bright or dim your chandelier glows. Smart technology will also allow you to put your lights on a scheduled timer that switches them on and off at specific times. With smart lighting, you have a quick and hassle-free method of illuminating your luxury home.
Black, Brass, or Metal Finishes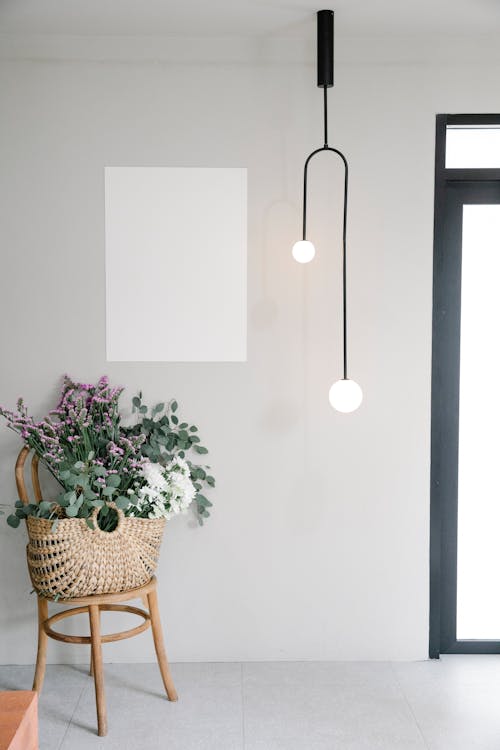 In American-style homes, like the luxury homes at Georgia Club and Augusta designed by Brittany Corporation, chandeliers with a bold black color, or embellished in brass or other metal finishes work best.
Black and different metals give an aura of strength and perseverance, which encapsulates the design principles of American colonial architecture.
Traditional Crystal Chandeliers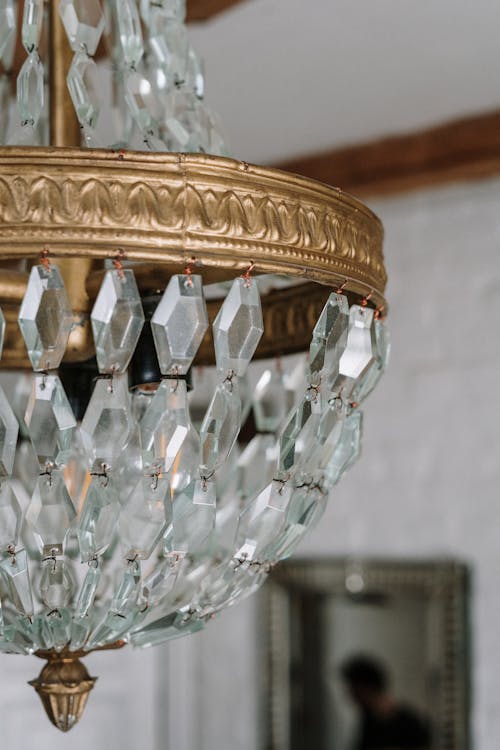 Crystal chandeliers may have been a mainstay of royal estates for hundreds of years. But what better way to add a touch of glamor to your modern home than adding a crystal chandelier as your centerpiece?
Light and Natural Materials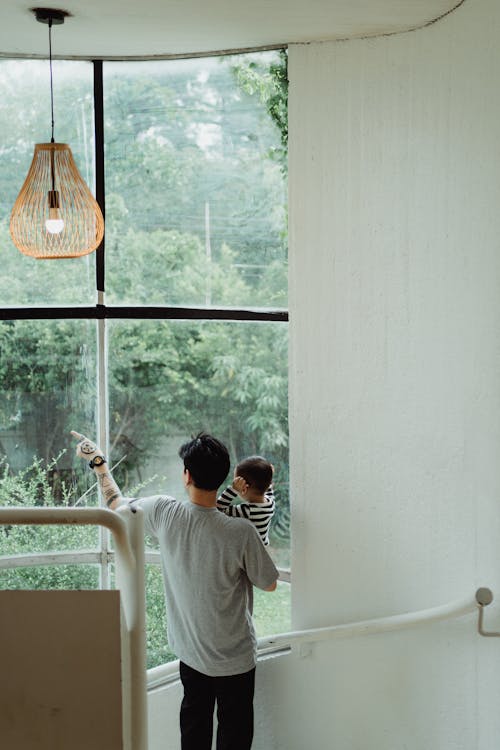 If your home's design philosophy centers around light and airy elements, then a chandelier made with natural fibers and materials is the optimal addition to your space.  Think rattan chandeliers or chandelier lighting with bamboo elements or light wood incorporated in the construction.
Natural materials can make a room feel more laid-back and serene. And when your chandelier lighting follows the same design principles, it adds balance to the whole space.
Which Rooms Need a Chandelier?
If you think chandeliers are only reserved for the living room, then it is time to burst that bubble. Over the years, designers have expanded the ways in which lighting is used in homes. As Brittany living is synonymous with luxury living, adding chandeliers to different rooms and unexpected places can make a grand home feel even more luxurious.
Living Room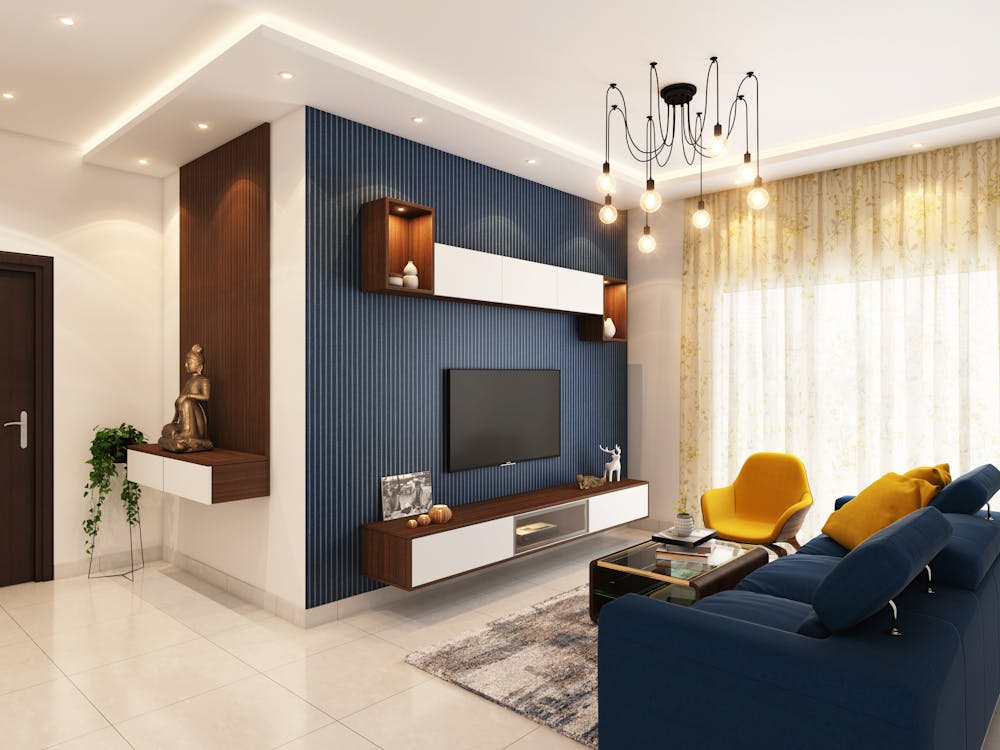 The living room is the main entertainment area of the home. Brittany Corporation has designed the luxury homes of Promenade, Augusta, and Georgia Club to have a wide and spacious living room.
Tall ceilings and wide spaces in a room make it a prime spot for a beautiful chandelier. Choose a metal finish if your living space has a more industrial aesthetic. If your home is more aesthetically minimalist, pick a chandelier that has clean and simple lines. Even if you design your home around a minimalist philosophy does not mean that you cannot add statement pieces that are both functional and stunning.
Dining Room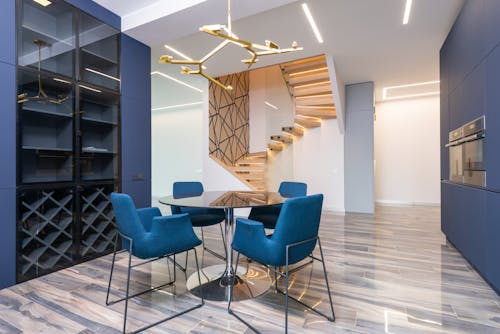 Mealtimes with family are often a time when everyone comes together. Meals, therefore, become a happy time to reconnect and strengthen your family relationships. Because the dining table can bear witness to family conversations, a chandelier above it needs to encourage warmth and openness.
The dining room can be designed with a number of lights, including standard lights in addition to the chandelier. When adding a light above the dining table, make sure it will not hang too low what you bump your head the fixture every time you stand. The best way to hang a chandelier for this space is to ensure it goes no lower than six feet.
The Entryway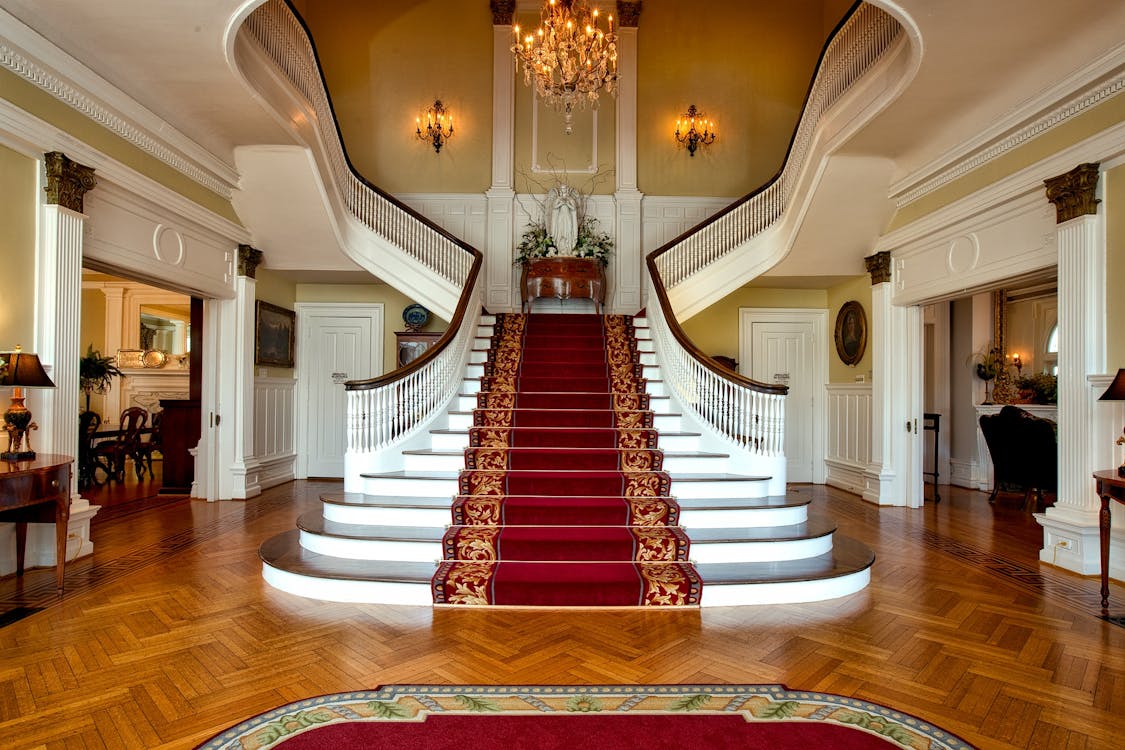 Why would you want to add chandelier lighting to your home's entryway? To make a grand first impression, of course! By placing a chandelier right at the entrance of your home, you immediately give a signal for your guests that you and your family enjoy luxury living.
Choose a chandelier that is a classic and timeless showstopper. When you welcome new guests into your home, this conversation piece of a fixture is sure to break the ice and encourage you to engage in friendly conversation
The Kitchen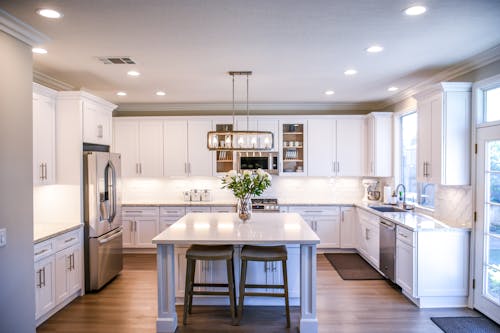 The kitchen may be an unconventional way to add a chandelier, but if you choose the right one from all the options available, then it will turn your kitchen into an elevated functional space.
In choosing a statement lighting fixture for the kitchen, the best way to go is with a chandelier with a more horizontal spread rather than it having more vertical elements. The kitchen is a busy part of the house, and vertical chandeliers will only get in the way. Light in this area will need to be functional but there is no harm in using a beautiful light as well.
The Bedroom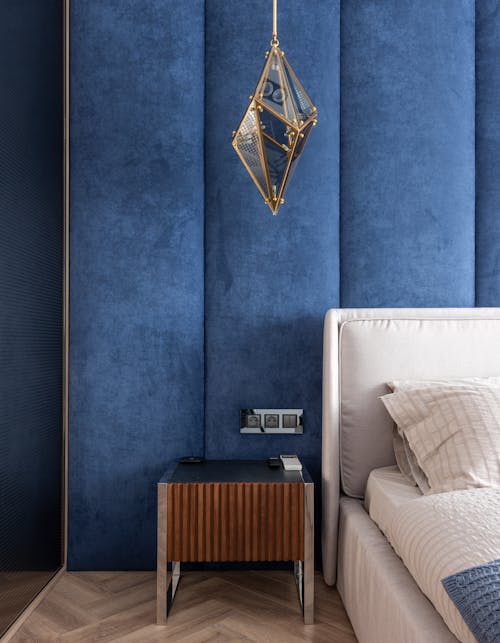 Just because the bedroom is a private space does not mean you should not decorate it as you would any other room in your home. Add some sparkle or encourage romance with strategically chosen chandeliers or a ceiling light.
Have these sophisticated chandeliers for your Brittany luxury home.