BLOGS
Ceiling Color Ideas For Your Bedroom
The bedroom should be a personal space where you can express yourself and create the mood you like.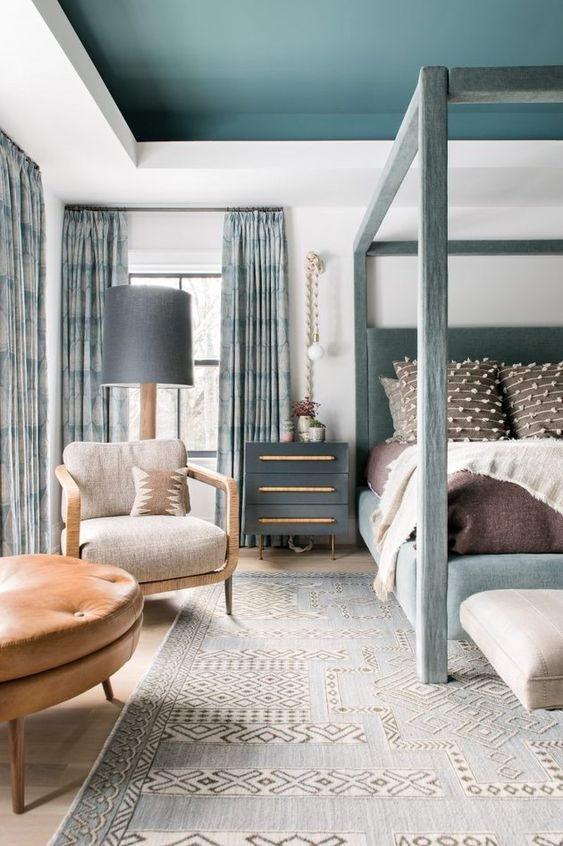 When decorating a bedroom, most people focus on the walls, furniture, and accessories, but they never consider the ceiling. Room ceiling ideas usually are only available in primary hues, so if you want to spice things up, try decorating the ceiling to make it look more trendy. Although bright white is typically thought to be the safest option for ceiling paint colors, it isn't the only one.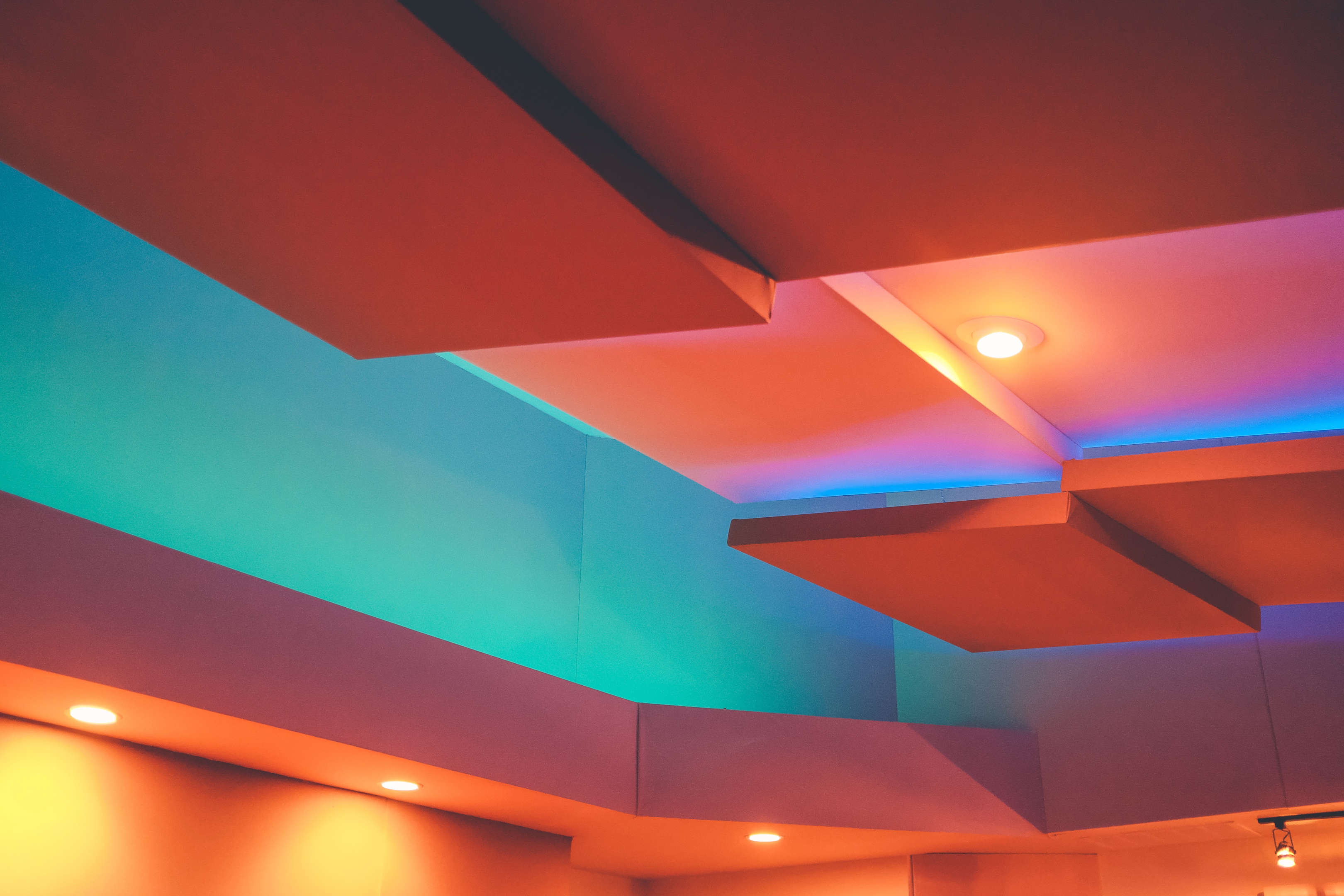 If you're ready to think beyond the box for your ceiling ideas, there are a variety of colors that can work for your ceilings. If you've never thought beyond the basic neutral, you may be missing out on an opportunity to bring excitement and drama to a space. Consider which option will work best with your wall colors and furnishings when choosing ceiling colors.
Use these suggestions for picking a ceiling color you'll like to help you make the best decision.
What to Look for When Choosing Ceiling Color Ideas
Ceilings that are lighter in tone than the walls, on the other hand, feel higher, while darker colors make the ceiling feel lower. However, this does not necessarily imply that the space will seem claustrophobic.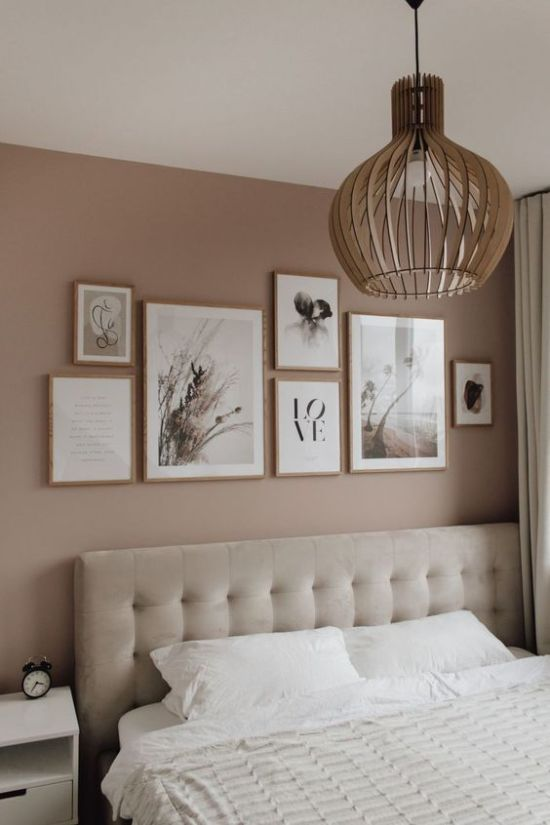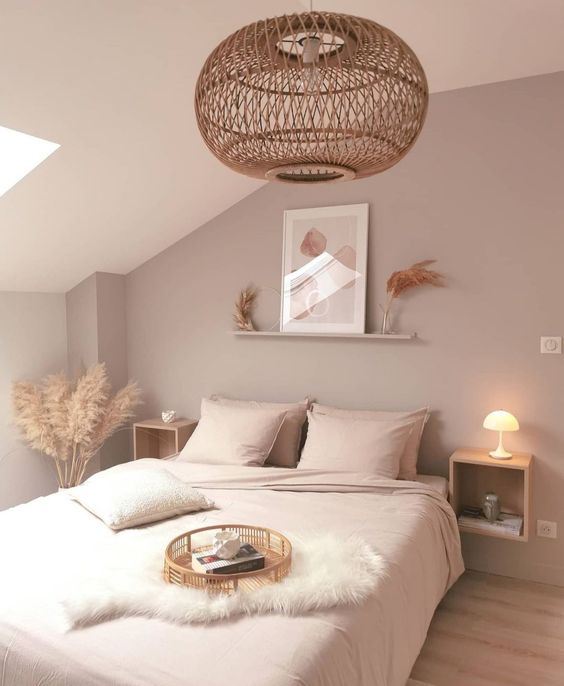 Consider the source and strength of light in the space when you use it the most, just as you would when picking wall colors. For example, bright daylight bouncing off a blush pink or sky blue ceiling provides a light and open atmosphere. Candlelight and lamplight reflecting on a tomato red ceiling will give a deep glow in the evening.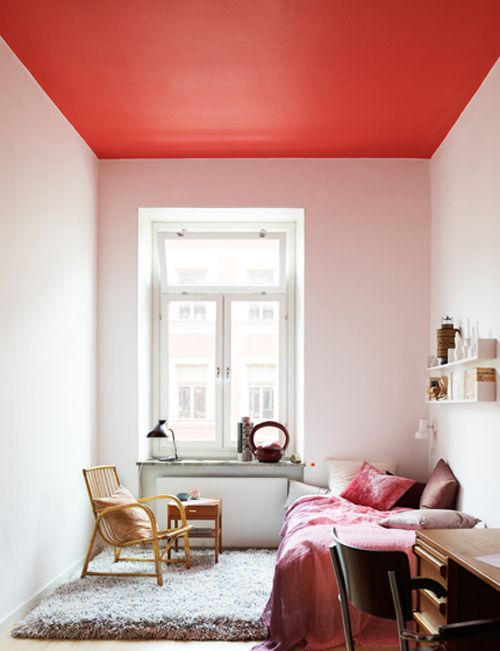 Ceiling Color Ideas: White
Ceiling paint color can add individuality to a room, but don't go overboard. Keep the ceiling treatment simple in key living areas so you don't get tired. White ceilings are often the most significant choice for a room's clean, uncomplicated aesthetic. Because white tends to fade when utilized overhead, your attention is drawn to the walls and furnishings.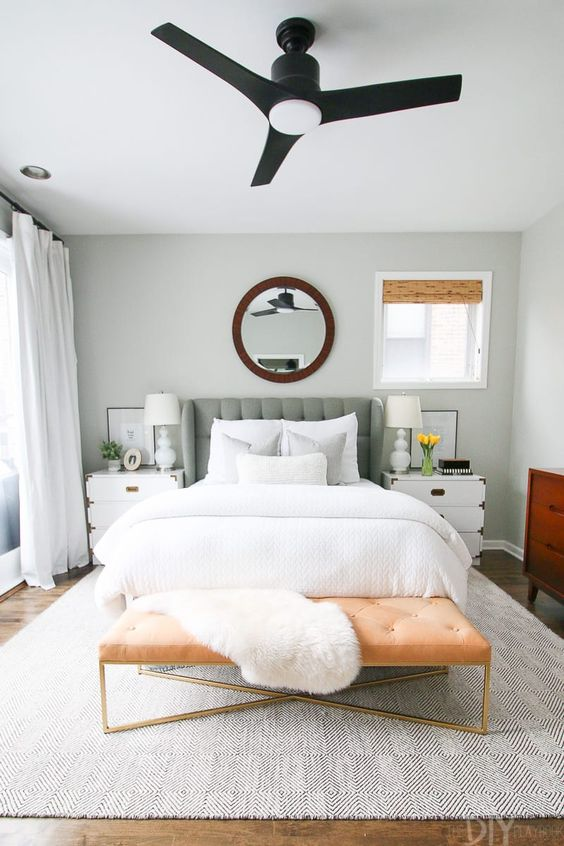 A white ceiling can also help to balance out a bold wall color. The ceiling feels higher, and the boldly colored walls appear crisp and sharp. If the walls are light and airy, painting the ceiling white expands the room further. A white ceiling helps improve the apparent illumination in rooms with little natural light by reflecting whatever light is available.
It needs an echo
A white ceiling, like any other color element in the room, needs an echo, something to help it blend into the scheme. The color can be carried through the space by the woodwork, carpet, drapes, and other fabrics. Otherwise, the area may feel unbalanced.
Pay attention to the undertones when selecting a white paint color for your ceilings. Although the standard ceiling white can appear cold and clinical, paint firms now provide a variety of cool and warm whites. Choose one with a mild yellow or blue undertone that complements the remainder of the room's color scheme.
Ceiling idea: Ceiling Colors That Contrast
Using a contrasting hue on the ceiling can drastically change how you perceive the area. It's like a reflector reflecting light into the room, and the quality of that light influences the nature of the space. Consider the following colors to make a statement overhead for a high-contrast look.
Sky blue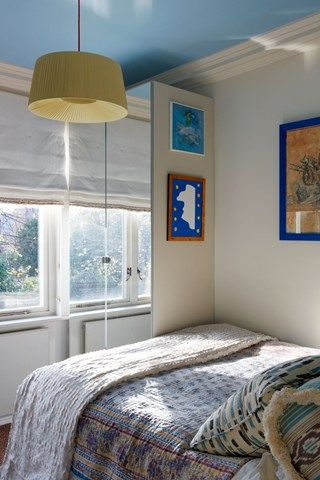 Blush pink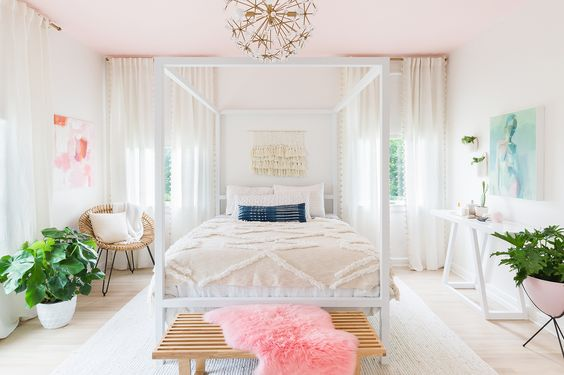 Warm tan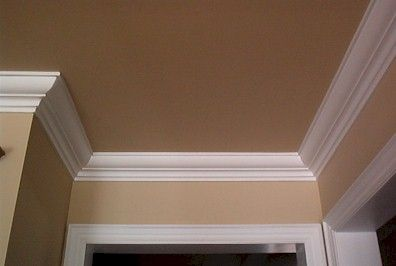 Charcoal gray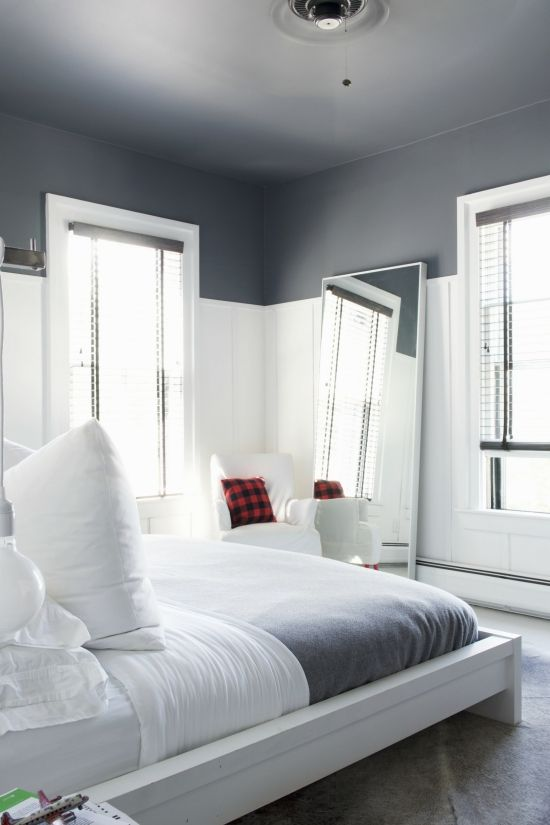 How about dramatic ceiling paint?
If you want a dramatic ceiling color, you can ignore the norm that low ceilings demand a light color. Apply a dark base to the ceiling before glazing it in the same color. The glaze softens the look, and the shine reflects enough light to keep the ceiling from taking over the space.
Ceiling Ideas: Colors on the Ceiling and Walls That Go Together
Should your walls and ceiling be painted the same color? Consider this if you want to create a unified effect in your space and have your wall color wrap over to the ceiling.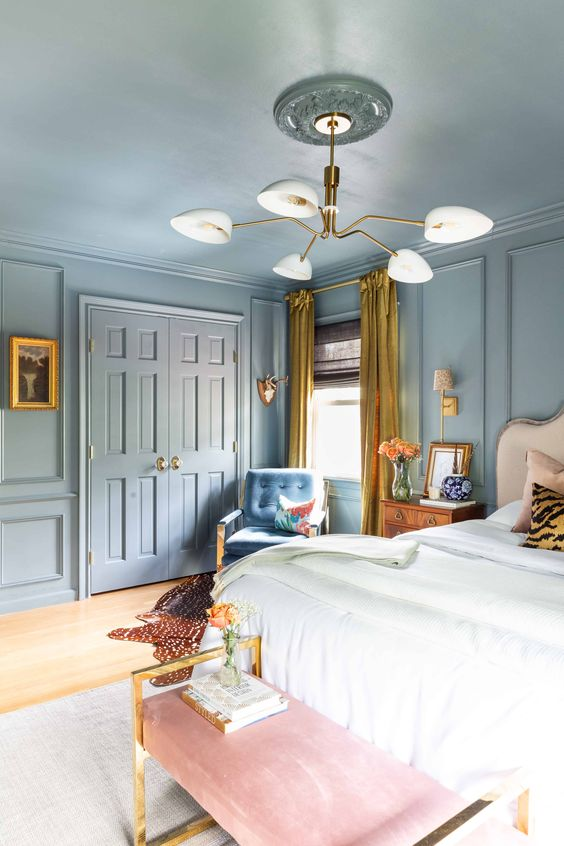 Applying the same color to the walls and ceiling creates a color cloak, but this method isn't for everyone. Because there is no "escape hatch" of lighter hue at the top, it might make the area feel smaller or more contained.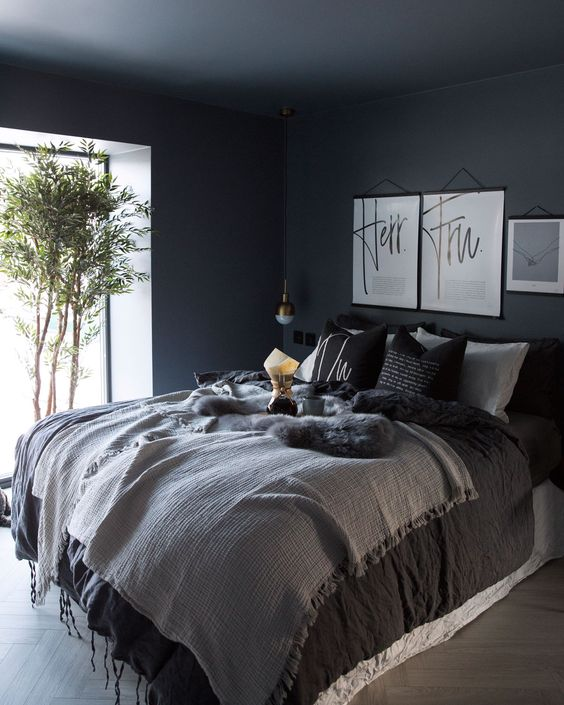 However, seamless color produces a tranquil, soothing mood in a tiny room, making it ideal for a bedroom or bath. The one-color technique unifies the space in a bigger room and draws attention to the furnishings and accessories that occupy it.
If you want to reproduce the wall color on your ceiling but want a lighter look
Dilute the wall paint with white at around 80% white to 20% wall color. Because ceilings are in shadow, the diluted color will still complement the wall color.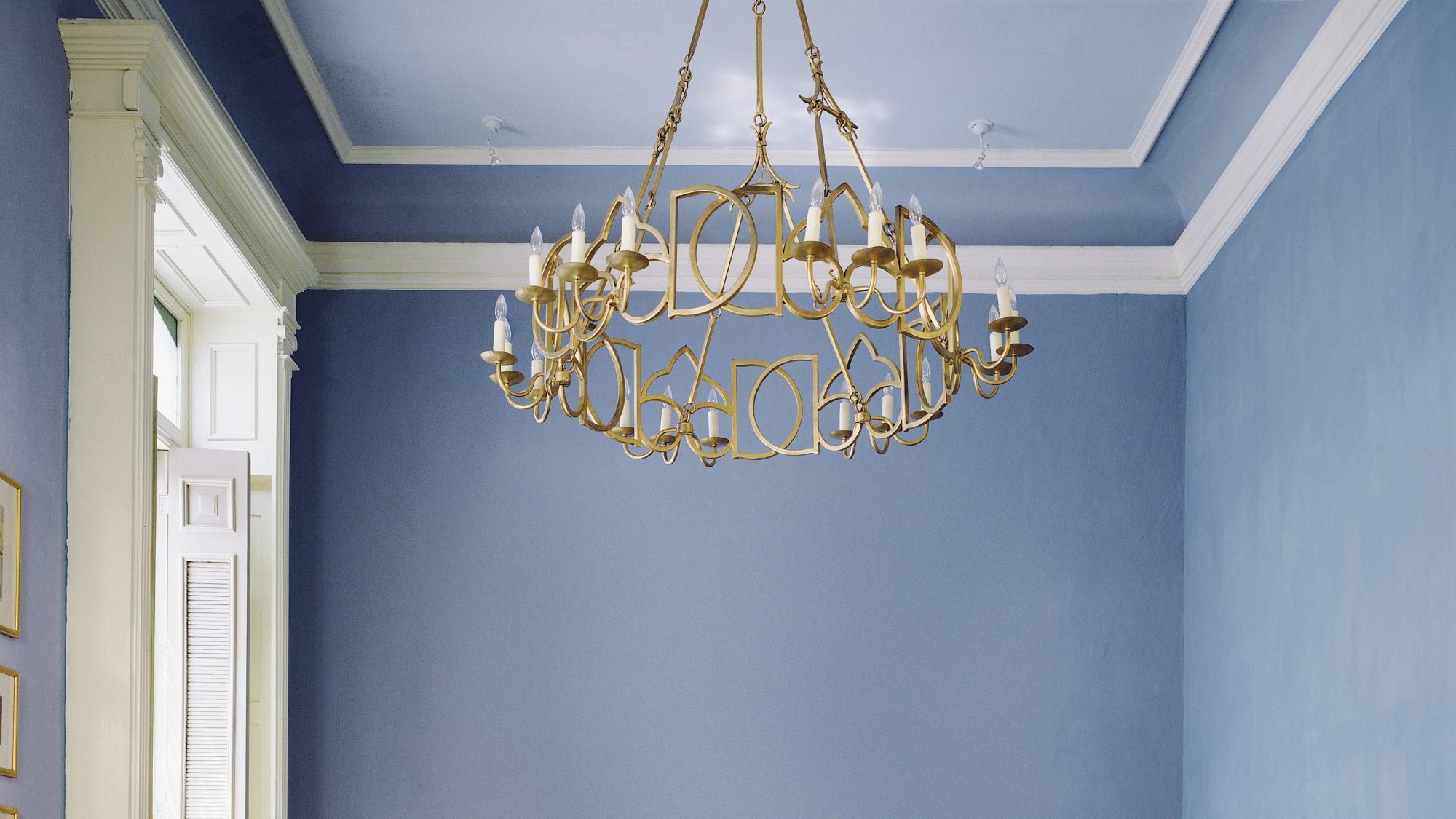 Carrying the wall color across the ceiling in spaces with irregularly shaped or multiangled ceilings can help to simplify the shape and unify the space. A ceiling of the same color appears lower, making a room with large proportions feel more personal. Because you won't have to tape off the molding at the ceiling line if you paint the walls and ceiling the same color, your painting task will be easier.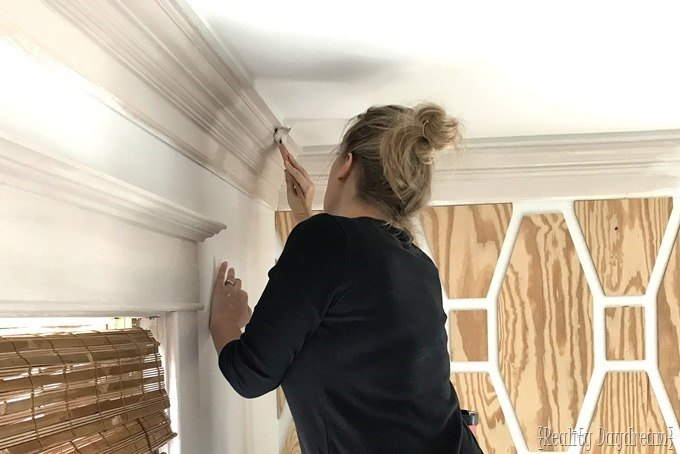 It's up to you whether you want to highlight the crown molding and other trim with a contrasting hue or paint them to blend in. Accentuating the trim draws attention to the architecture and its shape.
Ceiling Ideas in Rooms with Unique Architecture
Ceilings that are vaulted, cathedral, or multiangled might be particularly problematic. When it comes to color, where do you start, and where do you stop?
Attic rooms typically only have one or two windows; keep the walls and furnishings light-colored to brighten the space. Choose muted, darker colors instead to create a sense of cozy retreat.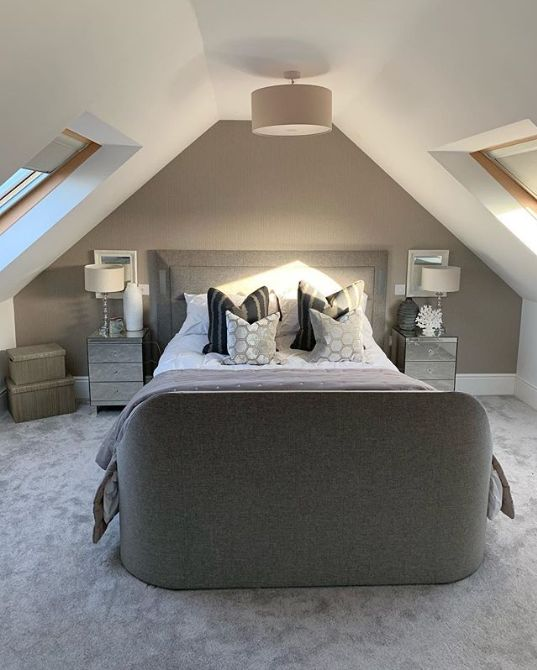 Maybe you considered that your major view would automatically turn to the room ceiling? Won't it be nice to have a beautiful and relaxing view?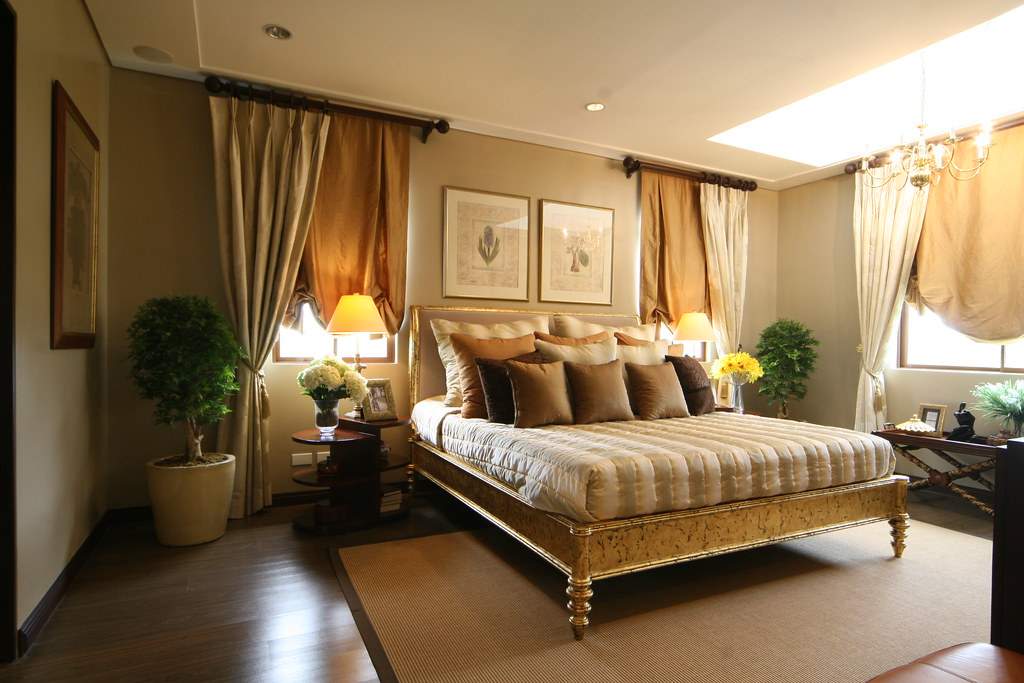 If you invest everything into decorating a room (including the ceiling) during this period for a beautiful view, how about investing in your own beautiful home with great architecture?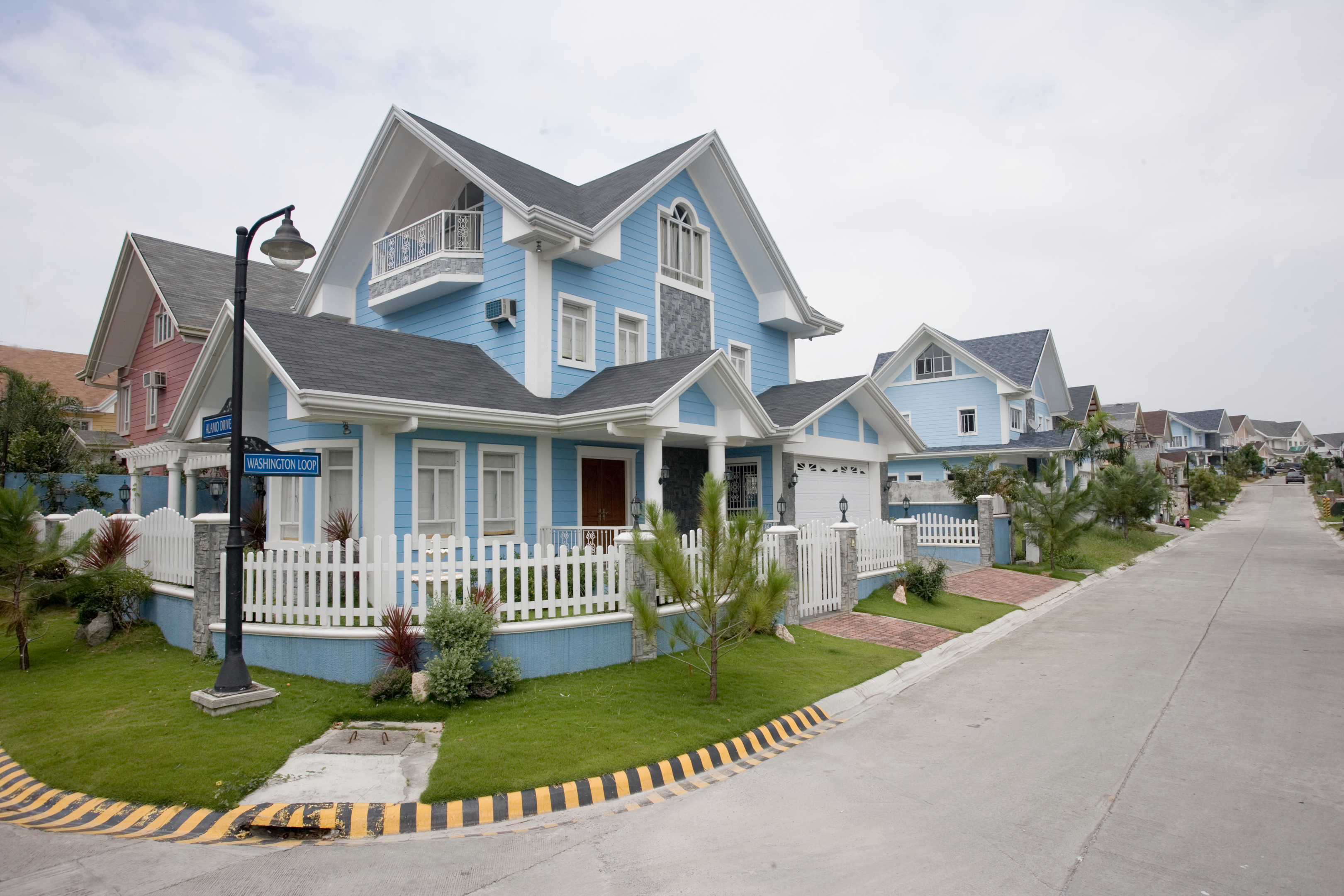 This home style is within your reach here through La Posada in Lakefront, Sucat, Muntinlupa. This luxury community is designed by Brittany Corporation, reminiscent of the Neo-Victorian houses.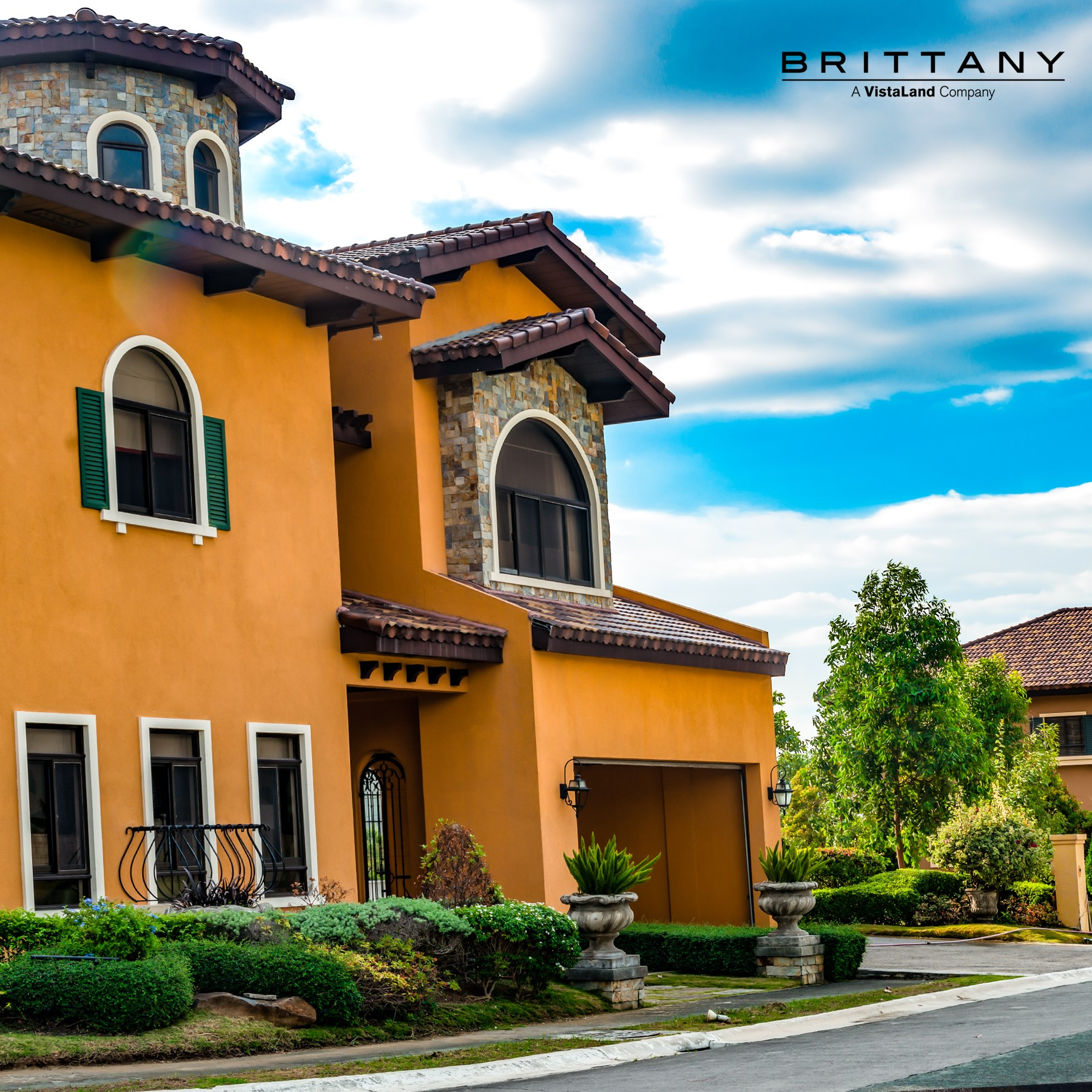 If you're seeking a home with a Mediterranean flair, Brittany Corporation has Belle Reve, one of their luxury house and lot properties in Sta. Rosa is a town in Laguna. Belle Reve is noted for its French-Mediterranean ambiance produced by world-class landscape architects and artists in the form of numerous gardens and courtyards.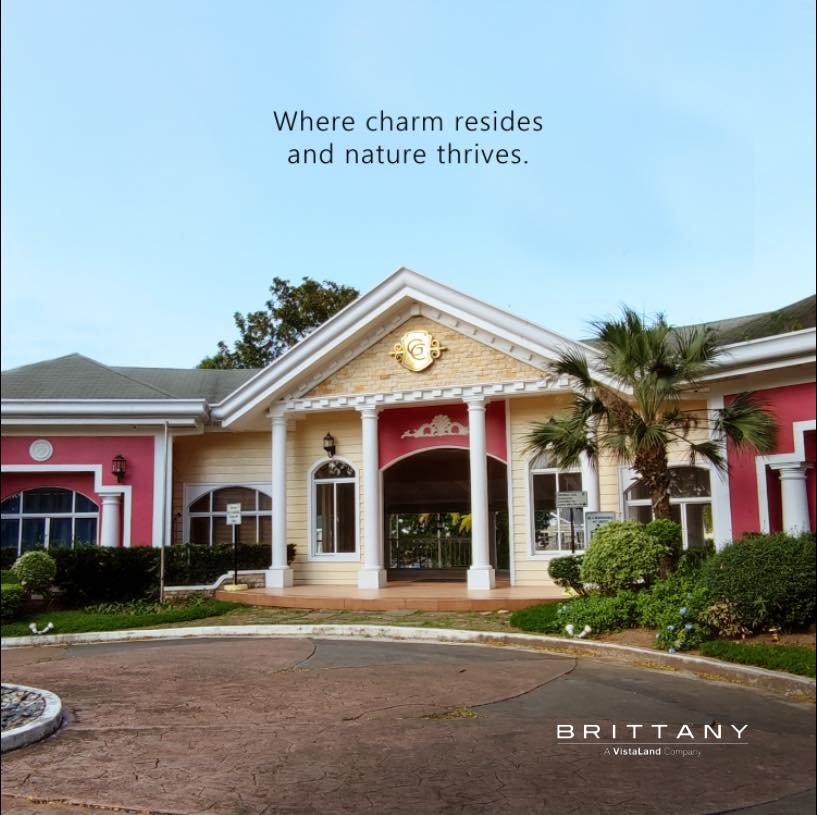 If it is the architectural home design you are looking for, this exclusive nature reserve-like luxury community in Sta. Rosa, Laguna called as Georgia Club. Brittany Corporation designs this with a plan to bring that classic American lifestyle into luxury homes.
When creating your ideal home or looking for a new place to live, it's crucial to think about the different architectural home designs available. And to accomplish so, you'll need to hire a reputable contractor. It's a good thing Brittany Corporation exists to provide you with your perfect efficient luxury house and lot property through its thematic projects.
READ NEXT ARTICLE: DINING AREA IDEAS FOR YOUR PROMENADE HOME