BLOGS
Build your luxury dream home at Lausanne
Crosswinds in Tagaytay is synonymous with leisure and luxury. That's the lasting impression it leaves those who make the trek to the 100-hectare Swiss-inspired community. It has a quaint charm that sets it apart from the rest. Soon it will become even more charming thanks to Lausanne at Crosswinds, its newest residential development where investors can build their luxury dream home.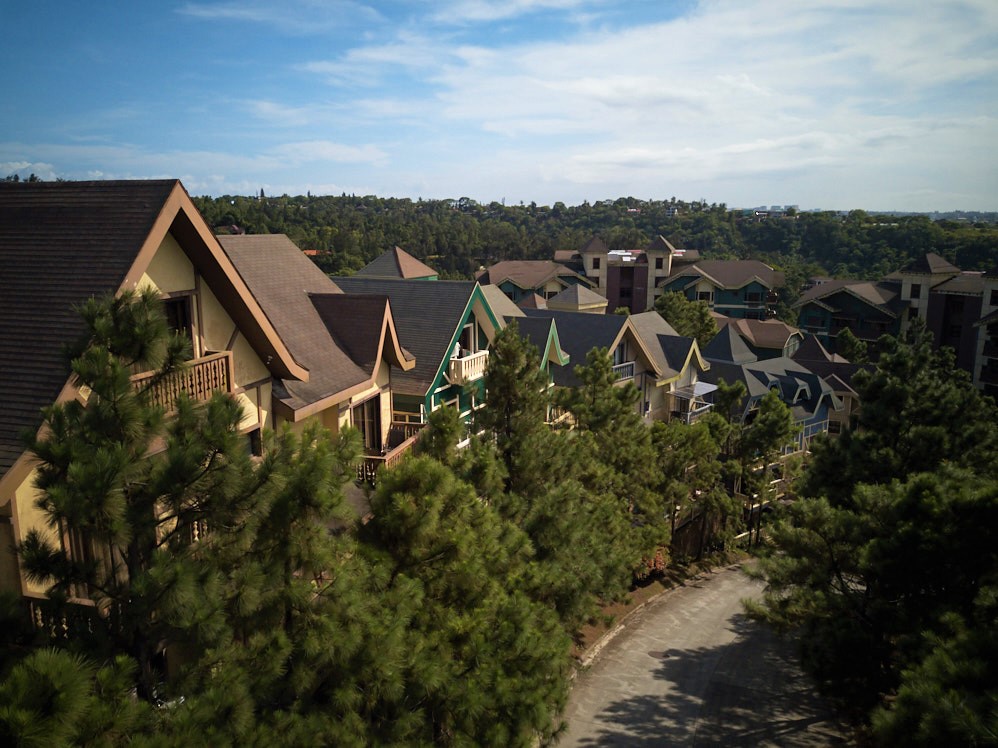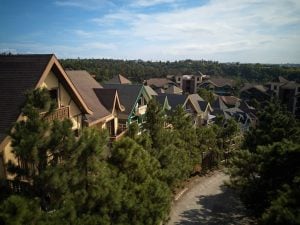 Lausanne is a sprawling 24-hectare area in the heart of Crosswinds, and it offers would-be residents enchanting, magnificent panoramic views of Laguna de Bay, the Metro Manila skyline (which is a sight to see at night, when it's all lit up in a kaleidoscope of colors), and the hills of Tagaytay. If you're the kind of person who dreams of living large or is already used to doing so, Lausanne is the place for you.
"Living large" means to live like a wealthy and successful person. Someone accustomed to living in the lap of luxury—which is actually what Lausanne is all about. Someone who engages in or seeks out pleasurable activities with plenty of enthusiasm and intensity. Someone who wants to surround themselves with the finer things in life. Someone like that will feel right at your luxury dream home in Lausanne because it has a lot to offer them.
Financial advisor Mikee* is that kind of person. "My parents gave me the best when I was growing up," he shares. "They sent me to the top schools in the country. I lived in one of the most secure and tightly-knit villages in Makati, with easy access to upscale shopping centers. Because of my background and where I am in life, I have a definite idea of what's best for me and what suits my personality and taste."
Mikee is at an age where he's thinking very seriously about moving out of his parents' house so he can set up his own.
"I'm at an age where calling my own shots has become an important part of my life. Being able to do that gives me a sense of independence as well as fulfillment. I like going on adventures where I can discover new things about myself and the world. Actually, I look at life itself as an adventure. Since it's my life, I should be the only one calling the shots. It should be up to me how to navigate through my adventure," he says.
Mikee has his eye on a luxury lot for sale in Lausanne. Crosswinds' newest development will offer a limited, ultra-premium selection of residential lots. Lot sizes range from 400 to 600 sqm, and in the first phase of this project, there will be 75 lots and 26 units. Those comprise 6.5 hectares of development, with the 3.8 hectares up for sale. Also, the first tranche of pre-selling lots is located at the area's highest point.
For Mikee, the best thing about Lausanne is that he'll be able to call the shots if he purchases a lot there. One of the many things Crosswinds has to offer potential buyers is the opportunity to design their own luxury dream homes. 
"Yes, because I'm allowed to decide the look of my own luxury dream home, which will affect how I live there. I want it to meet a certain aesthetic, and I also want it to suit my lifestyle. Being able to design my very own luxury dream home will make me happy. Having that opportunity will play right into my desire to navigate life on my own terms," he replied when asked if he'd purchase a lot in Lausanne.
Most luxury homes are aesthetically pleasing or beautiful. Soon many of them will rise in Lausanne—homes with amazing designs and features like high ceilings or palatial bathrooms. Anyone who purchases one of the lots for sale in Lausanne can start looking through different home décor and house designs for ideas on what to do with the look and feel of their own luxury homes.
Mikee already has an idea of what he wants.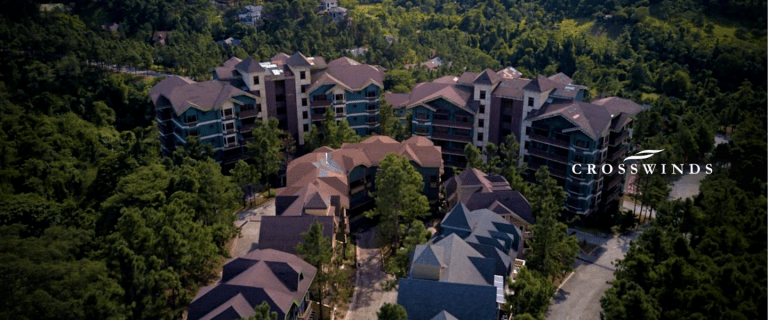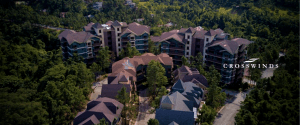 "I'd like my luxury dream home to have a modern feel, with lots of natural light and open spaces. In the master bedroom, I'll install a loft bed facing one of those floor-to-ceiling windows—all the better to see the bright Metro Manila skyline and the lush hills of Tagaytay. Finally, for added drama, I also want the entrance to have wooden doors with big metal handles, and a grassy pathway leading back to the gate. If it's possible, I'd also like a fish pond in the yard."
Mikee—and people like him—can have all that and more at Lausanne. The development's future homeowners will be able to design and build their dream luxury homes on its residential lots. When they're finished, they'll have little slices of heaven in the hills of Tagaytay all to themselves. 
To live large in Lausanne is to live in the lap of luxury, surrounded by the beauty of Mother Nature. One of the best things about it is it's only two hours away from Metro Manila. If you need to pop into the city for work or other things, you can—and when you're done, you can go back to your luxurious mountain hideaway as easily as one, two, three.
Aside from the scenic spots in Tagaytay, Crosswinds itself has plenty to offer. It has a boutique retail strip, picnic grounds, and a wide array of dining options. 
Suggested Read: Reasons to Invest in Lausanne | Luxury Homes by Brittany Corporation
First up, there's Coffee Project, known as the most Instagram-friendly coffee shop chain in the entire country. There's also the Ruined Project, another restaurant with coarse concrete walls, exposed ceilings, and open holes for windows. It's also Instagrammable, if you think about it. But if that's not your cup of tea, you can head to the Asian-inspired Café Voila or Napa, a California-themed coffee house with a twist.
There are also countless spots where homeowners can make many happy, fun memories with their families. There's a massive chair similar to the one in Geneva; a windmill that looks like it was ripped from the pages of a travel guide to Amsterdam; and a majestic grove of 35,000 pine trees that explains the fresh, woody fragrance pervading the air.
Crosswinds is developed by Brittany Corporation, the luxury real estate arm of Villar's Vista Land & Lifescapes. Its portfolio includes Amore and Portofino in Alabang; La Posada at the Lakefront in Sucat; Belle Reve, Fontamara, Georgia Club, and Promenade in Sta. Rosa, Laguna.
With the addition of Lausanne at Crosswinds, this luxurious leisure and residential destination is poised to become bigger and better—making it perfect for those looking for an exclusive hideaway in Tagaytay.
If you're the kind of person who appreciates the finer things in life, you should really consider settling down in Lausanne at Crosswinds. Purchase one of its premium lots and build the luxury dream home of your dreams!
*last name withheld by request
Next Read: Build Build Build Project Updates
Next Read: Brittany's Lausanne at Crosswinds
Next Read: Brittany Spotlight: World. Class. Women.
Next Read: The Terraces, Among Newest Brittany Developments in Tagaytay