BLOGS
Residential Property Investments in Tagaytay
One of the oldest and most popular assets in business is real estate. Most novice real estate investors are aware of this, but they are unaware of the several types of residential property investments available. As you uncover these different types of real estate investments and learn more about them, it isn't unusual to find a reference to someone who has built a fortune by learning to specialize in a particular niche.
Each sort of residential property investment, of course, has its own set of advantages and disadvantages, including peculiarities in cash flow cycles and lending practices. There are standards for what is regarded proper or typical, so you'll want to study opportunities well before adding them to your investment options. 
There are several types of real estate investments but this article will focus on residential property investments in Tagaytay City. 
Residential property investments are virtually anywhere that people live or stay, such as single-family homes, condos for sale, and vacation homes. Residential real estate investors make money by collecting rent (or regular payments for short-term rentals) from property tenants, through the appreciated value their property accrues between when they buy it and when they sell it, or both.
Investing in real estate properties in Tagaytay has shown progress for investors with its accessibility and livable environment. With natural characteristics like fresh air, high land, rich soil, delicious fruits, luxurious view, and a serene environment, Tagaytay properties became valuable and desirable to live in. 
Along with this, Brittany Corporation, an upscale brand of Vista Land and one of the leading developers in the Philippines, offers luxury residential communities located in masterplanned enclaves in the South, ideal for these investors searching for opportunities in real estate. One of its most promising developments is Crosswinds, a uniquely themed Swiss-inspired community in Tagaytay. 
Crosswinds is a 100-hectare development offering an array of luxury homes within the community, from Ready for Occupancy homes, Ready Lots, and Condominiums, to Pre-selling projects in the area.
Why invest in Tagaytay City?
Tagaytay City is one of the best tourist destinations in the Philippines as it is known for cool climate, fine restaurants, and awe-inspiring sights that never fail to satisfy the need of every Filipino for leisure and most importantly, Tagaytay City is more than worth investing your hard-earned money.
Living in Tagaytay means living in the perfect combination of an urban jungle and the relaxing life outdoors. Effortlessly and continuously progressing, here are the main types of residential properties why Tagaytay should be your top choice for your next investment.
1. Pre-selling Luxury Condominium for Sale
In real estate, a pre-selling condominium is a project being sold before its completion, during its construction, or while still in the planning stages. These mean that the property still does not exist and the developer is yet to break ground for the project.
Many investors choose pre-selling because of the lower starting price, which can be up to 30% less than a completed property. Further, developers may give 8% -12% discount or flexible payment schemes in which the down payment can be as little as 5% with the lump sum to be paid either through bank financing or in-house financing.
Investors or families looking for their future vacation home or next grand investment can opt for a unit at the pre-selling condominium of Crosswinds, Alpine Villas.  Alpine Villas is a midrise luxury condominium offering studio and 1-Bedroom condo units, and is strategically located close to the commercial area within Crosswinds. Unit owners from these buildings can enjoy a spectacular view of Tagaytay while being surrounded by 35,000 pine trees. 
With the expected increase in demand in the luxury segment of residential properties as well as future developments soon to rise within and close to the area, there's no better time to invest than today. 
Suggested Read: The Different Types of Mutual Funds | Brittany Corporation
2. Ready-for-Occupancy Luxury Condominiums for Sale
Ready-for-occupancy condominiums are units that new owners can simply move into after finalizing the sale. It is a finished unit that, as the name implies, is ready for its new owners to occupy.
Choosing an RFO condo unit saves you from surprises because what you see is what you get. You'll have a chance to closely inspect the unit you're eyeing – if it's functional, spacious enough to your liking, and can accommodate your belongings.
The Grand Quartier affords its residents the composure and serenity of living inside Crosswinds – a masterplanned community built on the magnificent terrains of Tagaytay – while enjoying the salient advantages of condo living.
Available in studio and one-bedroom condo units, the Grand Quartier's abodes all have balconies for an intimate and closer view of the panoramic wonders of nature. It is blissfully nestled on a high peak of the development.
3. Ready Luxury Homes for Sale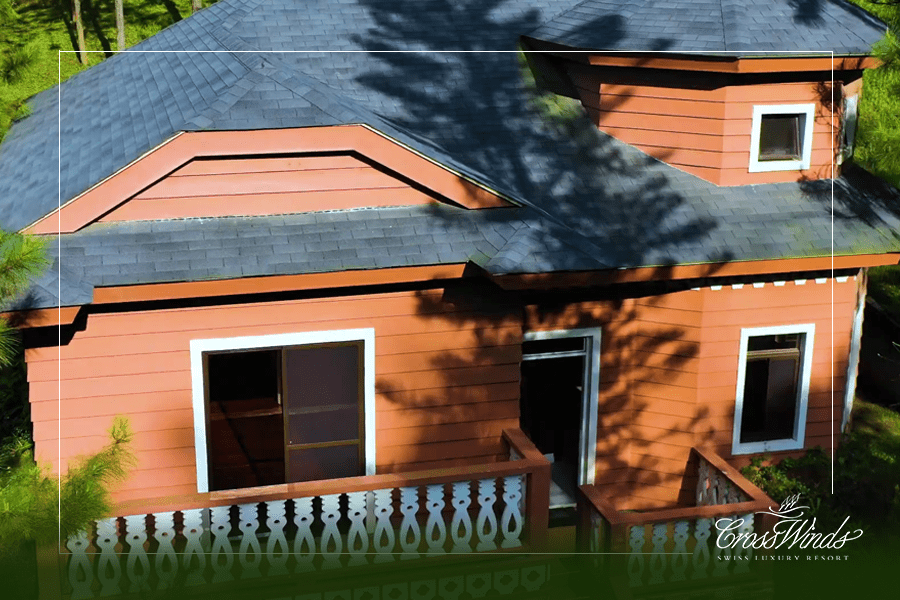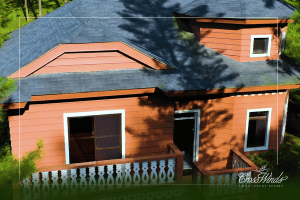 Buying a home is one of the most important decisions a family will ever make. A house will not only become a home, but it will also become a location where families will raise their children and build memories.
These ready house and lots for sale are perfect for those who are searching for a retirement home and for those who want to start their own family.  
Lucerne is a luxury ready home for families and property seekers for a new home. It is a 207-square meter Swiss-inspired chalet standing on a 639-square meter lot. This home features 3 cozy bedrooms, a spacious living area, 3 bathrooms, a basement area, and an Antique. 
Chatelard is another ready-for-occupancy fully-furnished Swiss chalet inside Crosswinds Tagaytay. It is a 209-square meter luxury home standing on a 679 square meter lot that offers a calming view of pine trees and terrains. This Swiss-chalet has 5 bedrooms with balcony, 1 maid's room with toilet & bath, 4 bathrooms, and a spacious car garage.
4. Ready Luxury Lots for Sale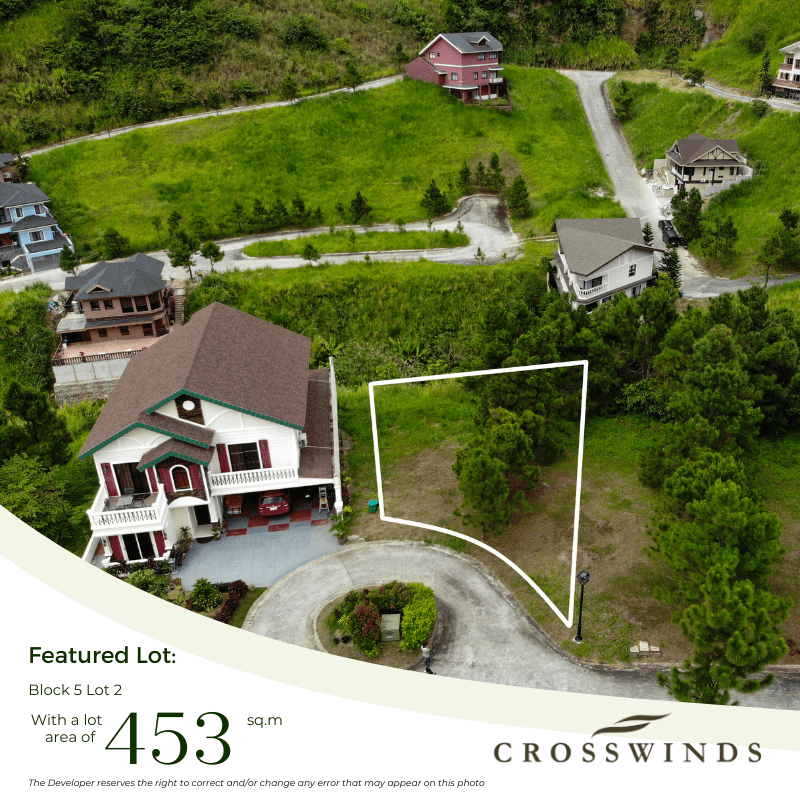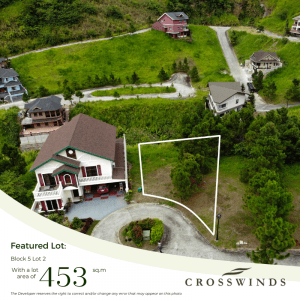 Over the years, lot prices do not stay stagnant. Here in Tagaytay, lots appreciate in value every year. With today's inflation, it is safe to say that investing in a lot is better than putting your money in a bank with very small interest gained per month. If you plan to build a house later and it can wait, buying a lot will be the first step in achieving your dream home. That's why investors opt to buy ready lots as their property investment option.
Crosswinds Tagaytay offers ready lots in different community phases such as in; Montreux Garden, Peak View, Pine Grove, and Cedar Brooks. The smallest to largest cut is roughly around 250 to 850 square meter lot area. These ready lots have flexible payment schemes, promos, and discounts. 
5. Pre-selling Luxury Lots for Sale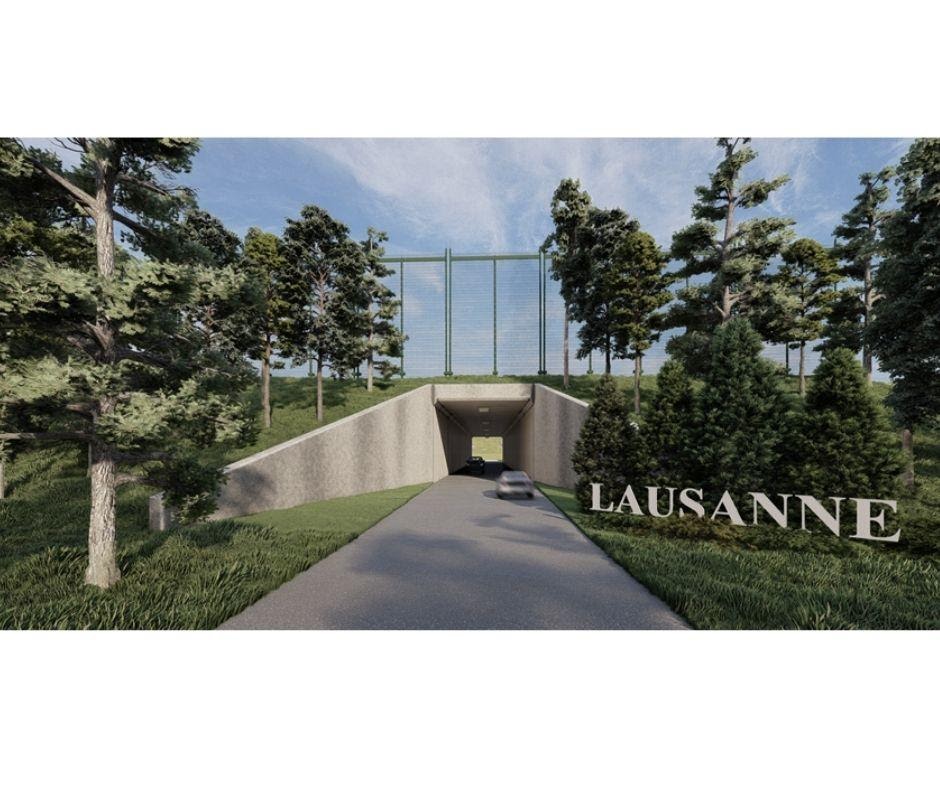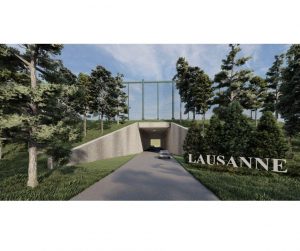 In buying a pre-selling luxury lot for sale, buyers are granted a privilege to choose their ideal lot and location at an early phase, usually during the project launching stage. Some developers do this help in order for the investors to pay less than the standard value of the lot. 
Most people are put off by the fact that they need to wait two or more years before they can use the property they purchase but are surprised when they realize that properties that are RFO are much more expensive and the available units are too few. Planning ahead can really save you a lot of money.
Lausanne — a rolling 24-hectare mixed-use development with six exquisite Alpine-themed enclaves that offer outstanding luxury lots for sale in Crosswinds Tagaytay. Lausanne will be the perfect getaway for adventure buddies as well as those who would just like to wind down, relax, and enjoy the view as it offers views of the Manila skyline, Laguna de Bay, and the lush hills of Tagaytay City. 
Reminder to those interested in Residential Property Investments
The best type of real estate property investment will depend on your individual circumstances, goals, market area, and preferred investing strategy. While many investors want a more straightforward answer, determining the best type of investment property is a subjective process. Choosing the right property type comes down to weighing each option's pros and cons, though there are a few key factors investors should keep in mind as they seek the best choice. Always choose the right developer like Brittany Corporation and enjoy the luxurious living that you dream of. 
Learn more about our property investment options.
UP NEXT: Real Estate Investment Mistakes to Avoid | Brittany Corporation