BLOGS
Imagine Your life At Lausanne
In the midst of a global pandemic, investing in a luxury house and lot property might be the last thing on anyone's mind. However, now is, in many cases, a better time than ever to bag a luxury home that will provide you with a valuable sanctuary for the future.
If you're dreaming of living or simply owning a prime piece of property somewhere cold and has misty weather, then Tagaytay City might just be the place for you.
Tagaytay is firmly a buyers' market at present. As a matter of fact, its dynamics are especially unique when it comes to high end real estate properties. With its cold weather all year-round and relaxing ambiance, what makes it more worth investing in is how well-developed it is as a province, making it as anyone's haven from the hustle and bustle of city life.
Not to mention the many Instagram-worthy establishments you can go to for your ideal dinner dates as well as the tourist spots you can enjoy with friends and loved ones for whenever you decide to tick your travel goals off your list.
Speaking of goals, there is a 100-hectare Swiss-inspired community in Tagaytay where your idyllic visions of Swiss life come to life. Surrounded by over 35,000 pine trees, Crosswinds Tagaytay is an exclusive subdivision launched by Brittany where rolling landscapes, pine-scented breeze, and chalet-type homes inspired by Swiss architecture are waiting for you.
Crosswinds Tagaytay is definitely the Swiss-inspired region of Tagaytay that invites you in for an all-round luxury experience.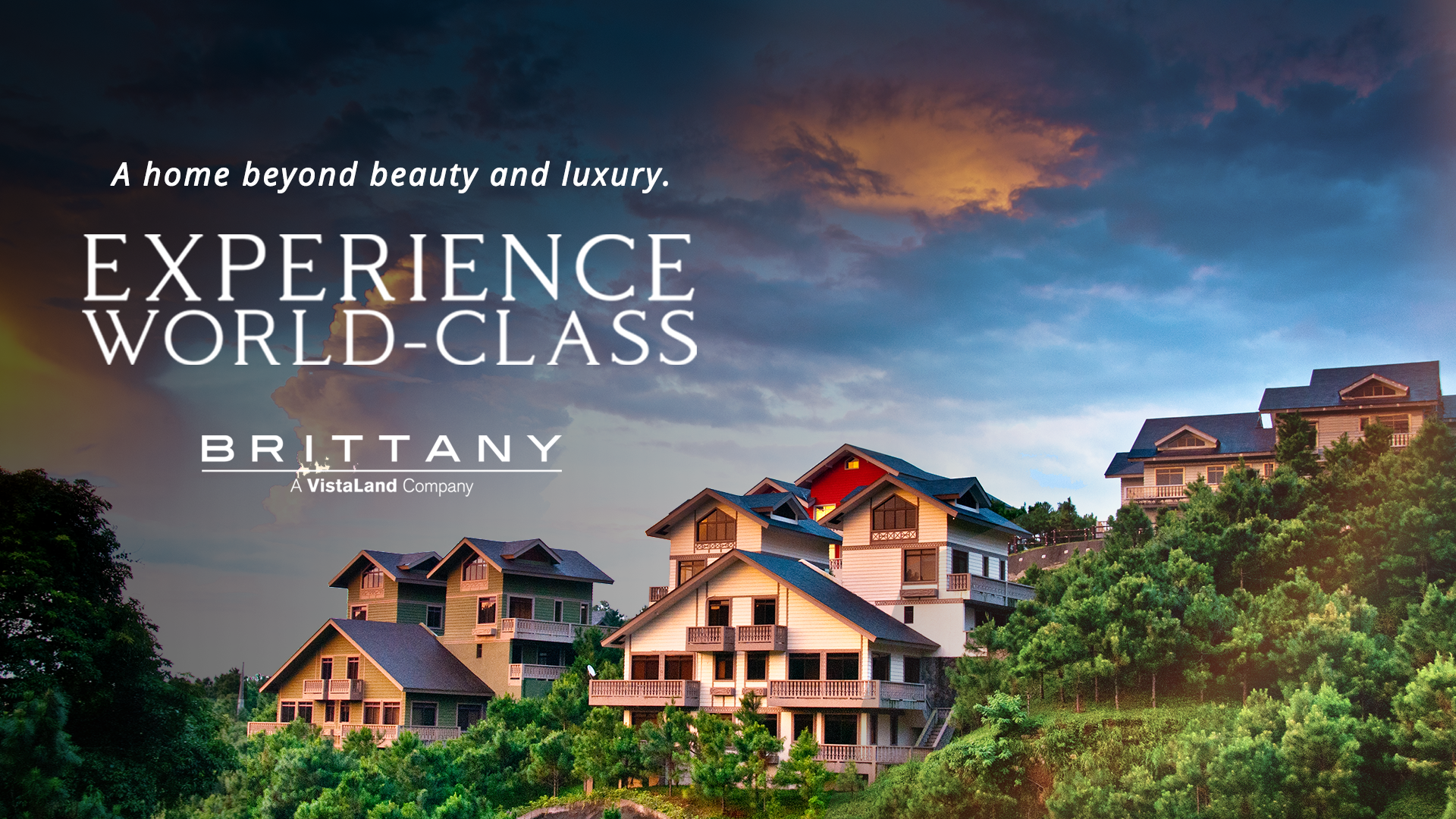 Crosswinds Tagaytay houses the most beautiful luxury homes and pre-selling condos in the Philippines.
Long has the picture-postcard image of natural scenery of Switzerland been etched in our minds as the dreamy destination many of us would want to retire to, and it turns out that the reality is not actually that far away from the dream.
Add into the mix is the first-class luxury community that sits atop the highest vantage point of Tagaytay, which is Lausanne at Crosswinds.
Imagining Your Life at Lausanne
It has been said that a pleasant location, good connections, and environmentally-friendly space have long been the staples of an effective luxury property search. But since the pandemic hit in 2020, high-end buyers and families are increasingly desiring for house and lot properties that actively support well-being.
With all of us having spent two years confined to our homes, the way we want to live is changing, and that includes realizing the importance of physical and mental health. As a matter of fact, greener spaces are valued nowadays more than ever before. Many home buyers would prefer living in homes with larger home working spaces as well as outdoor areas.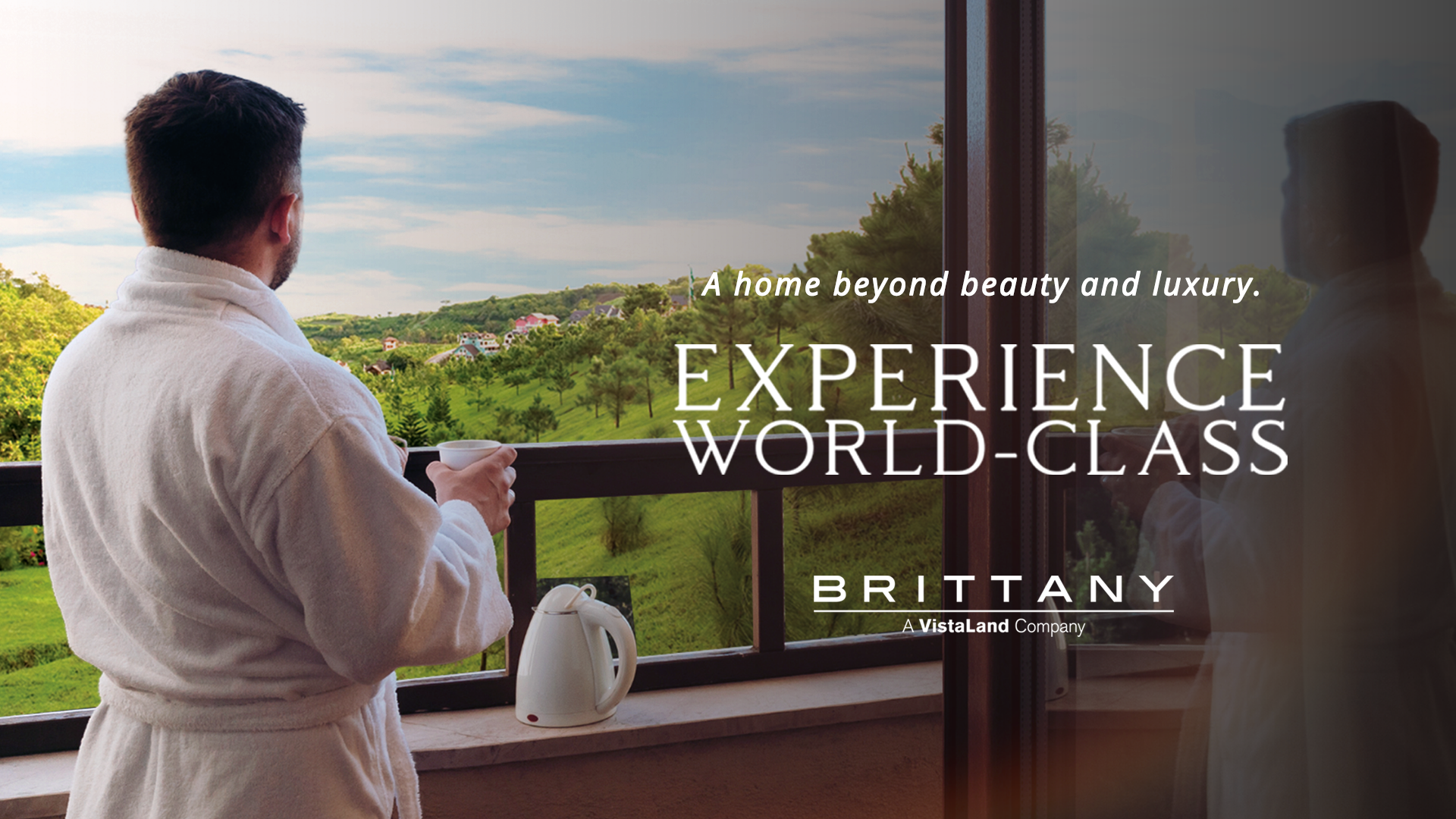 These are just some of the aspects of the new normal that buyers have come to consider as essential in purchasing a luxury real estate. Luckily, some high-end developers such as Brittany are one-step ahead in terms of designing and creating developments such as Lausanne at Crosswinds in Tagaytay that puts the well-being of its future residents.
At Lausanne at Crosswinds, green space has been put at the heart of its development. The said community is surrounded by the scenery of rolling green hills with magnificent panoramas that will surely help you to escape from the heat, noise, and stress of the city as well as from other urban distractions.
Having said that, Lausanne's green space has been shown to be beneficial to the city's residents' well-being, aiding in the promotion of positive mental health and the promotion of more active and healthy lifestyles. Furthermore, Lausanne's green space contributes to improved local air quality, which is critical in a densely populated urban environment like this.
Indeed, Lausanne is your next sanctuary that is dedicated to promoting your well-being. Its position ensures beautiful, green views from sunrise to sunset and provides ample space for all to unwind with nature.
Life at Lausanne: Full of lush greenery and gorgeous landscapes. 
Having a thriving community and a sense of connection to others is vital for your well-being as well. Luckily, Lausanne at Crosswinds has on-site amenities such as shops, restaurants, recreational spots, and even nearby country clubs that will help residents to foster a positive, vibrant connection around them, giving them pride in where they live.
Suggested Read: Reasons To Invest in Lausanne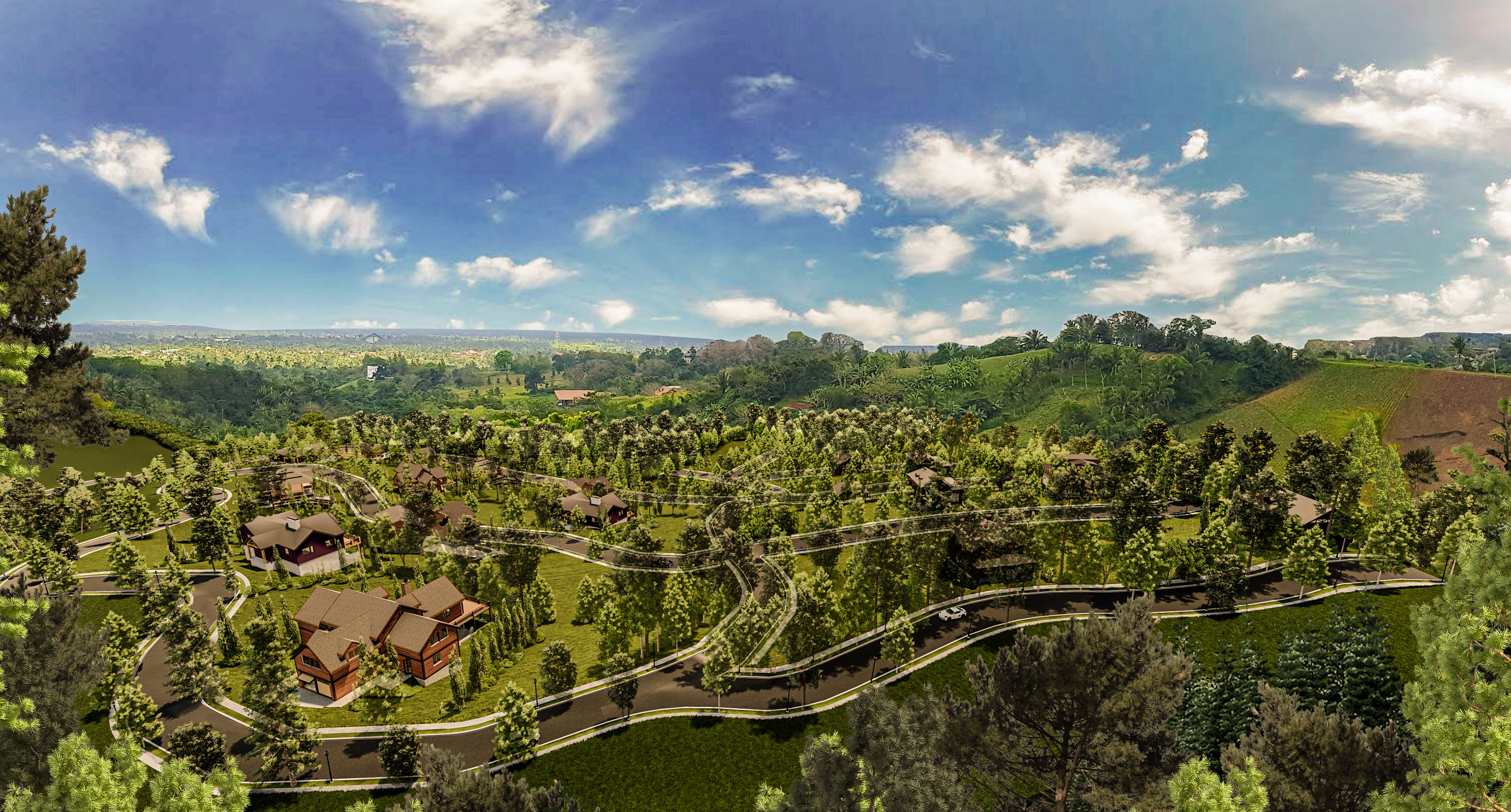 As a matter of fact, the value of this kind of thriving community can never be underestimated especially after we have been deprived of these amenities for the past two years.
This is why, in Lausanne, we encourage good neighborly relationships. Brittany, known as the premier name in luxury real estate development, believes that building good relationships creates a better, healthier place to live, which is why, even before developing Lausanne, they took pride in reaching out and connecting with people from the beginning. After all, no one wants to live in a community that is despised by its residents.
Forming a positive and thriving community is at the heart of Lausanne at Crosswinds. 
Furthermore, Lausanne at Crosswinds specializes in promoting modern living. This means allowing the residents for flexible, connected lifestyles, and supporting their day-to-day routines so they can lead a more positive life. Lausanne at Crosswinds has 26 luxury lots for sale and each lot typically ranges in 390 sqm.
A large space like houses in Lausanne provide residents enough co-working spaces to be social while not at the office, not to mention that some places in Crosswinds Tagaytay such as NAPA at Crosswinds, Ruined Project, and Coffee Project Tagaytay are Wi-Fi-enabled areas, making your work easily accessible even though you are outside your home.
Another key part of modern living in Lausanne at Crosswinds is encouraging the residents to be healthy and very involved in activities. This includes offering residents country clubs, as well as maximizing transport links by ensuring that they have less time to drive or commute from one place to another. Having connections makes it easy for residents to travel and visit new areas.
Luckily, at Lausanne, reducing the residents' travel time is a priority. In less than 30 minutes, you can reach famous travel spots in Tagaytay. There are also road constructions and developments such as South Luzon Expressway (SLEX), Cavite-Laguna Expressway (CALAX), and Cavite Expressway (CAVITEX) that provide a free-flowing and stress-free travels.
Suggested Read: Lausanne At Crosswinds: Your Home Near The Metro
At Lausanne, closeness to prime recreational locations where you can do your favorite physical activities is one of the reasons why it is essential to invest in it. 
When it comes to a luxury home, it's not enough to have a lavish foyer and expansive master suite. To ensure the well-being of residents, it should be a home that's well built by an experienced luxury home developer. This means that the construction materials and interior design should be premium. Luckily, the luxury houses in Lausanne are crafted for your unique needs and lifestyle.
As a matter of fact, Brittany is known for their construction quality and attention to detail. They use modern techniques to ensure the best build. Having said that, did you know that Brittany bags property awards?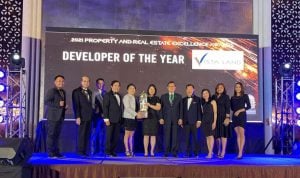 The awards are as follows: Best Family-Friendly Development Award, Best Premium House of the Year for its Georgia Club project in Sta. Rosa, Laguna, and another Best Premium House of the Year for its Portofino project in Vista Alabang. These awards are testaments to Brittany's commitment of building high-quality luxury homes and world-class communities to its clients.
This is why you can look forward to future developments that Brittany has in store for Lausanne at Crosswinds. To accommodate the ever-growing need for open spaces due to the global pandemic, Brittany is committed to developing picnic grounds for residents and guests to dine with breathtaking views of the entire resort community.
There will also be recreational spaces surrounded by vast vegetation where families can relax without worrying about the risk of infection. Moreover, flower farms and vineyards will be developed for residents as well.
Not to mention the retail strips compromise of boutique stores that will provide commercial conveniences to the residents and guests. Brittany will also add event areas in Lausanne to accommodate the residents' need to celebrate important milestones in their lives.
Residents and guests should look forward to future developments that Brittany has in store for Lausanne.
The last two years have taught us a lot including the importance of living life, connecting with friends and family, and putting our well-being at the top of our priority list. As they say, a new luxury home can be more than just a place to live in.
Good thing, Lausanne at Crosswinds is dedicated to giving you space for an improved you. Now, that's definitely worth a very valuable investment.
Next Read: Brittany's Lausanne at Crosswinds
Next Read: The Terraces, Among Newest Brittany Developments in Tagaytay
Next Read: Brittany Spotlight: World. Class. Women.
Next Read: Build Build Build Project Updates