BLOGS
Philippines Interest Rates for Real Estates in 2022
The pandemic has made us reflect on the last two years. COVID-19 has also allowed us to anticipate what the future holds for our families, communities, nations, and the entire planet. Trends and new opportunities for investment delight those seeking a new home and an income property. The interest rate in terms of overnight deposit was retained at 1.5 percent, while the lending rate was kept at 2.5 percent.
Obwohl inflation in November 2021 exceeded expectations, some officials see inflation staying within the 2 to 4 percent target band. Other adverse risks to economic recovery include the predicted freezing of global financial conditions.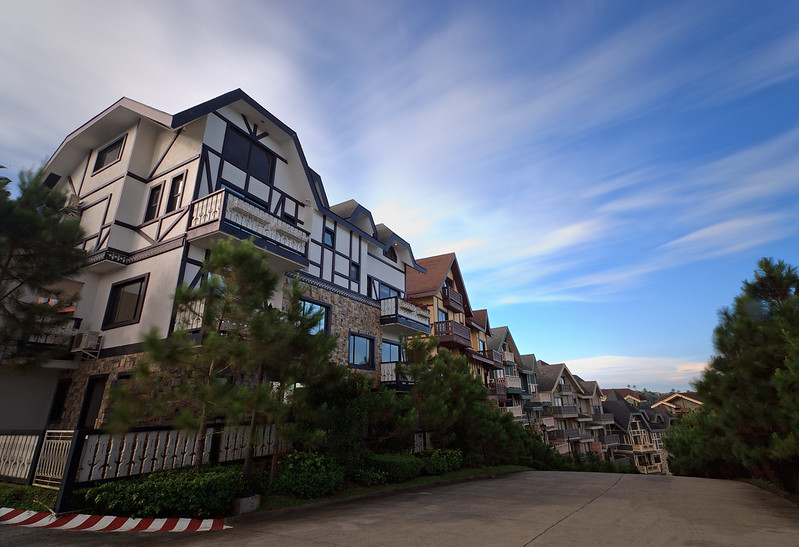 Crosswinds in Tagaytay is one of the best luxury developments in the Philippines.
Experts have seen the ray of light awaiting in the seemingly unending tunnel we all have been journeying together. They have already considered a remarkable hope for the real estate Philippines market in 2022. The past years of untiring efforts for herd immunity through the vaccination programs across the globe is one of the reasons that the market's recovery accelerates. This really gives hope to bounce back to the industry that has been in jeopardized when COVID-19 began to spread.
We cannot ignore the fact that Manila still has a thriving culture, economy, and tourism, hence, it is an ideal setting for a home or property investment. Manila has been expected to be one of the Philippine hotspots for property seekers in the year 2022. But there are also great developments in the south, specifically in Tagaytay part, where it is also great to have property investments.
A record low of two percent during its December 2021 meeting was the benchmark of the Philippine central bank as it has seen that the available monetary policy standing is necessary to augment the economy amid the tough waters to sail over brought about the fallout of the new COVID-19 variant called Omicron.
To help you buy a home in the city, we listed the trends we saw from November to December 2021. I hope that this will give you knowledge for house and lot property purchases this year of 2022.
Mid-Cost Projects Increase in Interest rate
Metro Manila's mid-cost properties sold for 3 million to 6 million pesos during the last quarter of 2021. For the year 2022, it will most likely that the huge offers for discounts on house and lot properties, not to disregard the interest rate of two percent placed by the Bangko Sentral ng Pilipinas, will expectedly push the trend of buying mid-cost properties available in the market.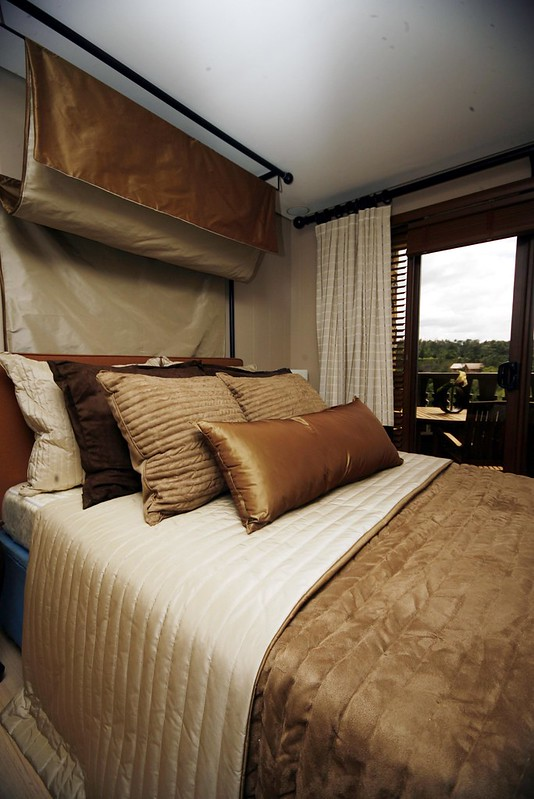 A relaxing bedroom from Brittany Corporation's Swiss condominium in Tagaytay.
Undying Support for Condos
Most page views say that half of the capital city's population was for condos as the 2021 Christmas approached. As expected, studio units were the most sought-after, possibly due to the increasing number of young professionals looking for work.
The age group of seekers for condo units in the last quarter of 2021 belonged to the 25 to 34 age group which we all know are largely professionals. The highest concentration is likely due to the office reopening in Metro Manila in 2022. But again, we have to always keep in consideration the volatility of the pandemic cases, especially that new variants keep on showing up from nowhere.
Since most companies no longer implement work-from-home setup, employees are opting to buy condos near their workplace.
Beside this, house and lot property owners might look onto devouring the opportunity by opening condo units to accommodate professionals. In Metro Manila alone, investors should yield to the possibility of high increase on rentals for condo units. Last 2021, a huge portion of leads suggest that rentals in the capital range from 5,000 to 30,000 pesos.
Never hesitate calling developments near essential establishments if you are looking for a condo in Manila as residence.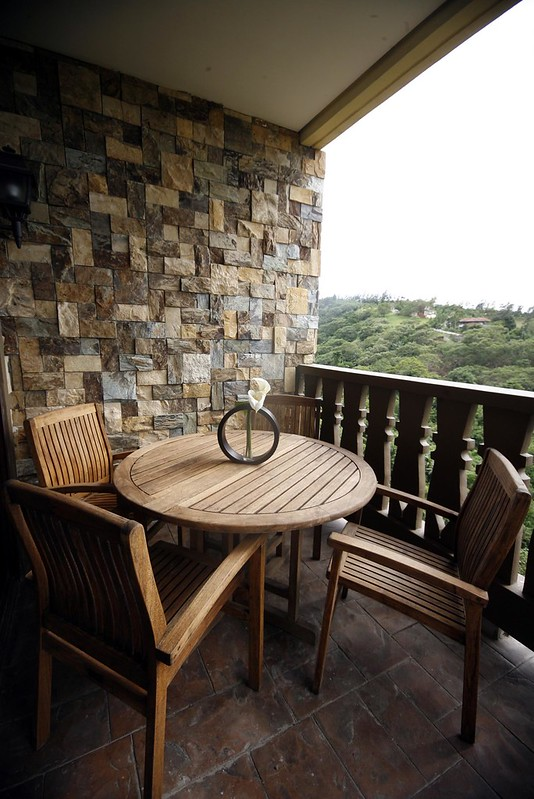 A relaxing balcony at Brittany Corporations' Swiss condominium in Tagaytay perfect for building memories.
Well-being as a Top Priority
Because of the work-from-home setup that most of us have been engaged in because of the pandemic, leads and page views suggest that property seekers in Metro Manila considered amenities that help in people's well-being.
Aside from property's interest rate, productivity features like strong Wi-Fi, good network signal, and air-conditioning are essential considerations.
Of course, it is not surprising that leisure amenities like swimming pools, priceless panoramic views of the metropolis, and the breathtaking scene of the sun at day and night are also in demand. We all know that these amenities help professionals' well-being by giving them easy access to facilities to help them de-stress and unplug from their screens.
Not to mention security and safety which we all agree to be of most priority on the top list. According to leads and page views, professionals and even families in Metro Manila are looking for properties with security features.
A garage is a must in the capital city due to lockdowns and card ownership. Alarm systems have been a priority as well that should be considered by developers.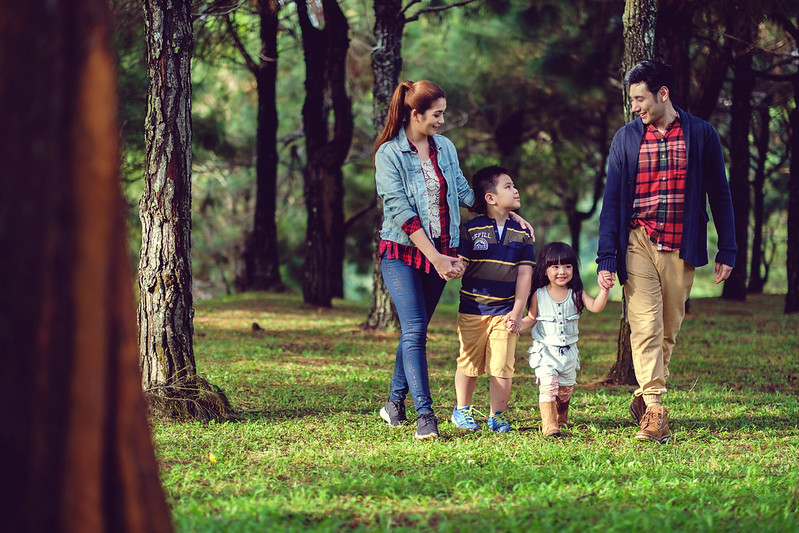 A family takes their time to bond in Brittany Corporations' property in a Swiss condominium in Tagaytay that offers family-friendly experience.
We all believe we need to embrace the new normal, and the Philippines' real estate market has caught up. Hence, these trends that we are observing now should be considered as the new normal essentials.
Indeed, the pandemic has turned our world upside-down but we have also learned to bounce back. We just need to be mindful of these trends and we will see that we have slowly recuperated.
This is great news for real estate market, as it helps jumpstart the economy when people start to invest again.
One of the significant increases in demand in terms of location for real estates Philippines during the pandemic is Tagaytay.
Though we have mentioned that a lot of professionals have flocked back to the metropolis when business started to open again and are considering going back to the offices, a lot of corporations also opted for long-term remote working opportunities.
Tagaytay has received a huge amount of demand which isn't puzzling as it offers easy access to nature. Crosswinds Tagaytay of Brittany Corporation, its luxury condo property, has heard this desire of professionals and considered with so much effort everyone's need for accessibility and well-being.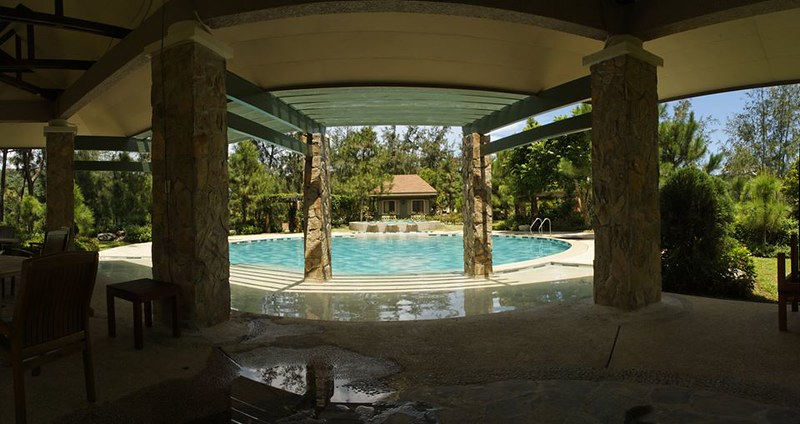 A clear pool at Brittany Corporations' Swiss condominium in Tagaytay waiting for someone to try the refreshment it brings about.
Crosswinds, a luxury condo, allows you to own a private sanctuary which has been seen to be a longing for each of us since the pandemic.
This pandemic has hardly let us realize it as deeply important. In this Brittany Corporation property, own a home surrounded by the sight and scent of over 35,000 pine trees, the breathtaking view of the lush terrains of Tagaytay City, and the luxury brought the Swiss-inspired luxury homes.
Real estate has been dancing with pandemic and we all have to do the same. As the virus urges us to see essentials of life, we consider where we live is one of those.
There is a good probability that the Philippine economy will steadily recover this year, and that Filipinos will also recover. The question is, are we ready to embrace this? Are we at the right places right now? Do we have the right tools at hand?
READ NEXT ARTICLE: SANTA ROSA LAND APPRECIATION 2022
READ NEXT ARTICLE: HOW TO STAY SAFE IN YOUR LUXURY VACATION HOME THIS SUMMER
READ NEXT ARTICLE: IMAGINE YOUR LIFE AT LAUSANNE