BLOGS
How to Stay Safe in Your Luxury Vacation Home this Summer
The country may be reopening and businesses may slowly be getting back to operations, but the risk of COVID-19 remains. This new reality extends to vacation plans, summer getaways, and even staycations. We expect that in the next couple of months, we will still weigh whether a trip makes sense. If you are considering taking a vacation, staying in a vacation home can be a relatively safe way to do it, provided that the proper precautions are taken.  
There are ways to lower the risk of getting infected or spreading COVID-19 to others. Driving to a destination, for example, allows you to reduce your exposure compared to flying or taking public transportation. Similarly, staying in a vacation home, which does not require interaction in public spaces and often allows for remote check-ins, can be a safer option than a hotel. Once you have settled into a vacation property, it is almost the same as your own home, where everything is curated for you and you can control all the exposures. To keep your vacation safe and worry-free, we have listed some steps to take to minimize the risks.
ALSO READ: How Luxury Travelers Plan Vacation Trips
Stay Safe by Researching Local Infection Rates
When planning for a staycation in your vacation home, make sure that you consider the risk of getting exposed and the possibility of posing a risk to others. These are at least two points to consider when it comes to your choice of destination. If you are traveling from a place with a high rate of COVID-19 but are set on getting away, make sure to observe a strict home quarantine for at least two weeks before you go or after you arrive at your destination. Bring with you your groceries and supplies so you don't need to go out to buy from the store. 
You also have to think about whether the COVID-19 situation is uncontrolled or getting worse where you are going, which might not make it a great time to visit. After all, you can always come back post-pandemic. Monitor the coronavirus situation at your desired destination. Remember that these trends can change quickly, which is why it's best to vacation not too far from your place of residence. 
Check Local Regulations and Restrictions
Attitudes and responses toward the coronavirus pandemic vary drastically from one destination to the next. It would be better to ask others who are in or have visited the area recently for their personal insights, so you know what to expect and so you can make an informed decision about whether it is right to travel to your vacation home or stay safe, during this time. The rules and regulations for businesses and public spaces may be different in the destination you are staying in, even if it is not that far from your home. If you are hoping to visit a particular park, recreational area, beach, restaurant, museum, or any other venue, make sure that it is open, and check to see if reservations are required and if they are limiting capacity or operations in any way. 
Check the Cleaning Protocols in the Property to Stay Safe
While COVID-19 is primarily spread through close person-to-person contact, it may also spread through surfaces. Check the cleaning policies being implemented in the property. Make sure that you disinfect your own property for the safety of your family. Do a quick inspection and relay your concerns immediately in case cleanliness and sanitation are not being prioritized in the property.
Travel Cautiously
Should you or someone in the family start exhibiting COVID symptoms before the trip, schedule a swab test and self-isolate for 14 days, even if you test negative for COVID-19. If you experience any symptoms and fever, you should not be around other people. If you are well and healthy, you should still make sure that on your trip to your vacation home, you make only minimal stops, practice social distancing, and wear masks and use hand sanitizer when you have to pump gas or leave the car for essentials. When you arrive at your vacation property, do a thorough wipe-down yourself before you unpack. Make sure to clean high-touch surfaces such as counters, faucets, doorknobs, and the refrigerator handle.  Practice social distancing and wear a mask when outside the property. Remember that the virus can be transmitted from asymptomatic individuals that may feel perfectly healthy
Suggested Read: Ways to Add Luxury to Your Vacation Home | Brittany Corporation
If possible, do not permit anyone outside your household to enter the property. If you invite people over, consider a socially distant gathering that takes place outside rather than anything indoors. Most vacations will require navigating other environments in addition to the vacation home. A trip to the beach or park is relatively safe, particularly if you can keep a distance from others and refrain from close, extended conversations with people outside your household. Remember to avoid crowded places. If you want to visit popular spots, go at off-hours. Should you or someone in the family get sick and experience symptoms during the trip, keep him/her isolated in a separate room and call your doctor for advice.
Respect the community
This has always been an important part of travel, but it has become an even more critical point during the coronavirus pandemic. Wherever you are traveling, think about the potential risks you carry with you, as well as the potential benefits you can bring to the local economy and how best to reduce that risk and stay safe while also supporting the community that is hosting you.
Stay Safe and Pay It Forward
You would surely want to stay safe and have your vacation place virus-free, so don't forget to disinfect before leaving the property. Once you return home, pay it forward by posting about your experience, particularly regarding cleanliness, so other people can make an informed decision about staying in a vacation property during this time.  
If you or someone you know are planning to invest in a luxury vacation home you might want to consider buying a property in a safe and secure luxury development such as Crosswinds by Brittany Corporation. 
Crosswinds is a 100-hectare Swiss-inspired luxury residential property tucked in its own private enclave, which is surrounded by 35,000 pine trees. 
At Crosswinds by Brittany, you can invest in pre-selling condominiums such as the Alpine Villas, which is a collection of six to eight-story mid-rise condominiums in the style of Swiss chalets, tucked exclusively within Crosswinds. 
Alpine Villas at Crosswinds gives you the luxury of everyday exclusive living with special access to premium amenities, high-level security, and a Swiss-inspired community that is beyond comparison. 
You can enjoy everyday exclusive condo living as everything you need is within arm's reach without even compromising security, privacy, and exclusivity. It's time to reward yourself with a lifetime investment of living beyond comfortable. 
What will further prime the property are the future developments that will surely make it the best vacation spot in Tagaytay City. 
Alpine Villas is also seen as a perfect source of passive income with rental opportunities from tourists who want to stay in the city of Tagaytay for a quick weekend getaway. 
Crosswinds by Brittany Corporation is set to turnover Alpine Villas' first building of pre-selling condominium units, Bernese, in the fourth quarter of the year and its second building, Blanc, in the second quarter of 2022.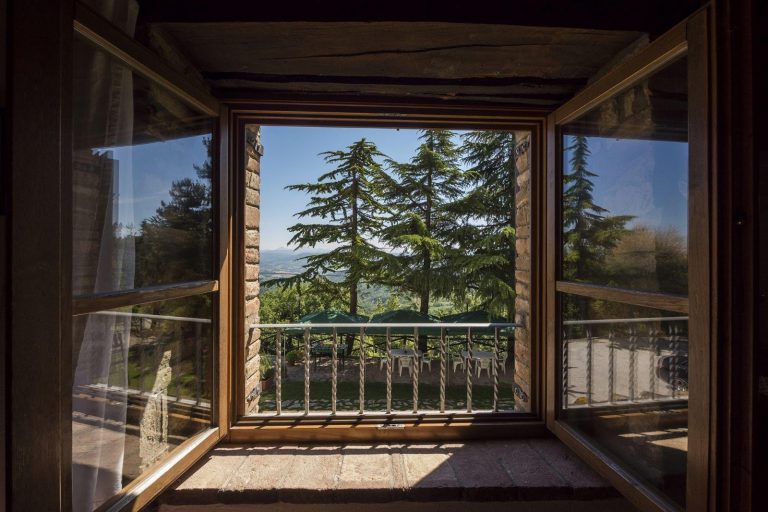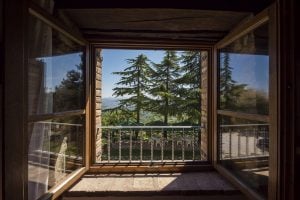 Named after ranges of the Swiss Alps, Bernese and Blanc are well planned considering the land development in the area. Designed to make everything within reach, the luxury condominium development is set to have its exclusive amenity pavilion inside Crosswinds Tagaytay. Moreover, additional upscale commercial and retail establishments are expected to open in the future to complement the posh residential development of Alpine Villas at Crosswinds.
For those who want to enjoy a peaceful retirement away from city life, Crosswinds also offers ready and pre-selling lots that one can invest in and take advantage of the property value appreciation. 
Lausanne is a 24-hectare development inside Crosswinds, specifically situated at the highest peak of Crosswinds, offering a breathtaking view of Laguna Bay and Metro Skyline. Inside the residential area of Crosswinds, one can delight and bask in awe at the stunning beauty of nature.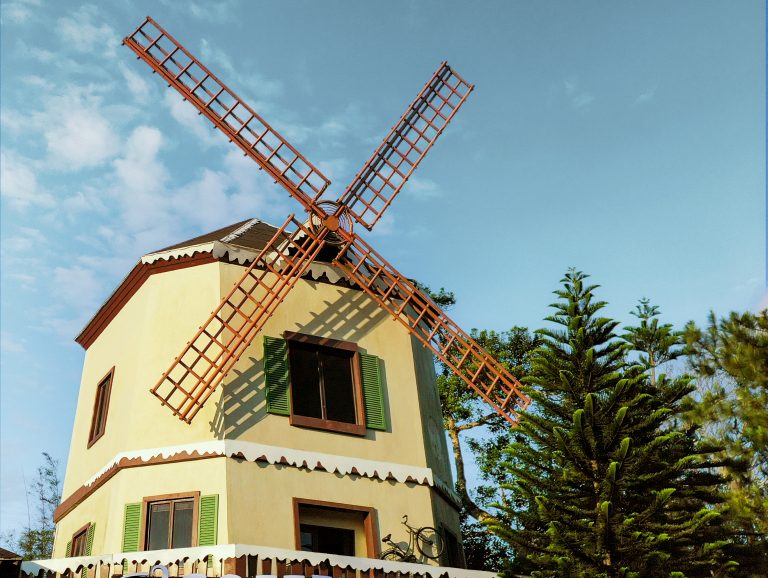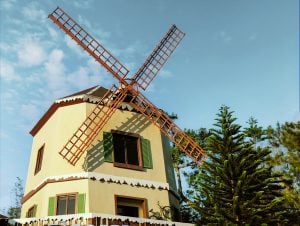 Crosswinds also offers luxurious Swiss-inspired ready homes for families and property seekers searching for a new home. Crosswinds' ready for occupancy homes such as Chatelard and Lucerne offer calming views of pine trees and terrains, a perfect view to wake up to each morning. Aside from these luxurious move-in-ready homes, Crosswinds also features La Verne Park where one can enjoy a blissful walk within the exclusive community.
Crosswinds by Brittany Corporation is only less than 5 minutes away from the popular landmark, Tagaytay Picnic Grove and it is about 7 minutes away west of the Tagaytay Rotunda where close proximity to the most popular restaurants, activity areas, hotels, and casino.
Now with multiple access roads, Tagaytay has become incredibly accessible. Going to Crosswinds by Brittany Corporation in Tagaytay City is a breeze as the said luxury property development is served by major highways and alternative access roads which include the South Luzon Expressway (SLEX) – Eton and Silangan Exits that lead to the Sta. Rosa-Tagaytay Road as well as Aguinaldo Highway.
Whether you are looking for a property to invest in or a private home away from home, there is no better place to do it than in Tagaytay, and there is no other property to choose than Crosswinds by Brittany Corporation. 
At Crosswinds, there's more to just enjoying the Swiss lifestyle, as the said enclave also offers premium and lifetime investment of value through its luxury residential developments like the Alpine Villas.
For further details and inquiries regarding Crosswinds Tagaytay luxury real estate properties, visit Crosswinds Tagaytay on Facebook or visit Crosswinds at the Brittany Corporation Properties website.