BLOGS
Local Coffee Shops near Alabang
Do you want to relax while having a cup of coffee? If you are from the South, you might be wondering about coffee shops near Alabang that will give you a good cup and a relaxing moment to enjoy.
Not only does Alabang have the best luxury house and lot in Metro Manila, but it also has commercial spaces that meet people's basic needs and wants. Vista Alabang Properties is near Daang Hari road and is surrounded by many places to shop that you might like.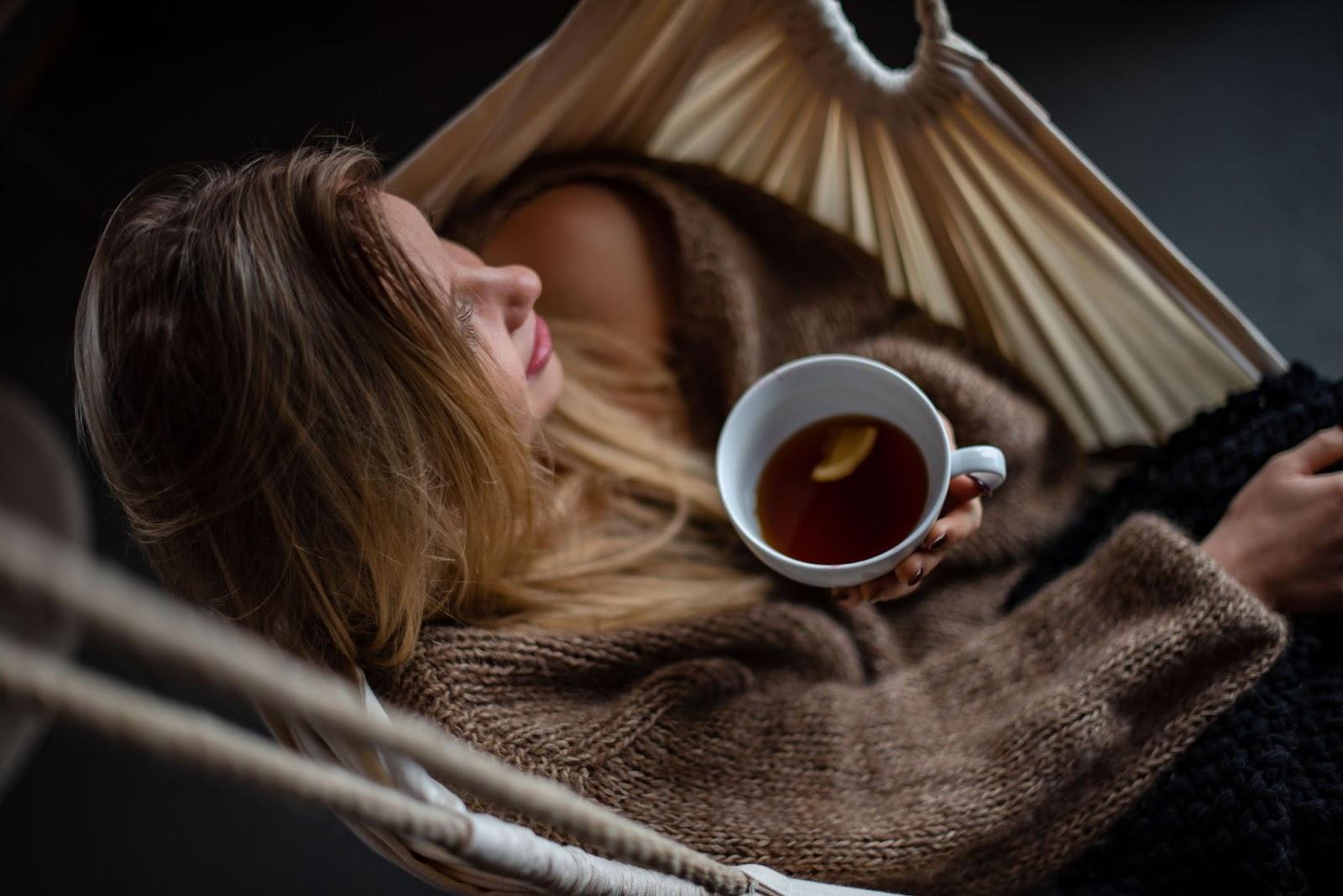 What Are You Looking for in a Coffee Shop?
The coffee shop is a place where coffee is made by and for the locals. There are a lot of cafés wherever you go. Whether it be in cities, or in provinces, a coffee shop is indeed in-demand, especially if coffee is made by and for the locals. When coffee is near, people tend to buy it more. Make sure to have coffee shops within the area so people do not have to go out of their way just to buy a coffee. This would also mean more customers for the coffee shops.
If coffee is not made by and for the locals, people might not patronize it as much as they would've done otherwise. It's essential to have coffee that fits the tastes of the people in order to have a successful coffee shop business.
All coffee lovers, even just coffee drinkers, have their own standards of what coffee to drink. And going to the South, many coffee shops near Alabang will satisfy both your eyes and your taste. But what could be the coffee shop that will meet your standards when it comes to coffee?
There are three basic things a coffee lover or coffee drinker looks for.  The first is the coffee itself. Does it taste like real coffee? Is it made from pure coffee beans? To social media people, does the coffee presentation look IG-worthy?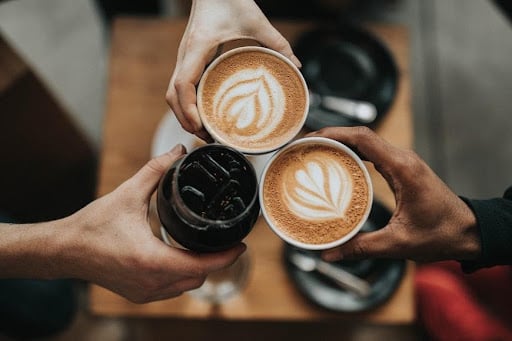 Second, is the place and location. Does the ambiance give a positive vibe to your mood or is it dull? Is it like a lot for sale that is easy to find along the road? And lastly, the pastry and dishes. Does the menu complement the coffee? Does it taste like it will give you the reason to come back?
Take a trip now and don't miss checking out the different coffee shops nearby Alabang.
Starbucks
Starbucks is a famous coffee shop in the country with high-quality coffee beans and excellent customer service. Starbucks will never fail you with its coffee menu, design in every Starbucks branch, the foods and pastries, and the warm welcome of the place. There are thousands of branches worldwide; who can say Starbucks is just a plain old coffee shop?
You can find these coffee shops near Alabang, specifically at Westgate Center Alabang, Alabang Town Center, Filinvest City, Evia-Daang Hari, and many more. It is a cafe that you usually see along the road, giving you a great experience with its finest coffee. Go find a house and lot in Daang Hari to experience more Starbucks coffee.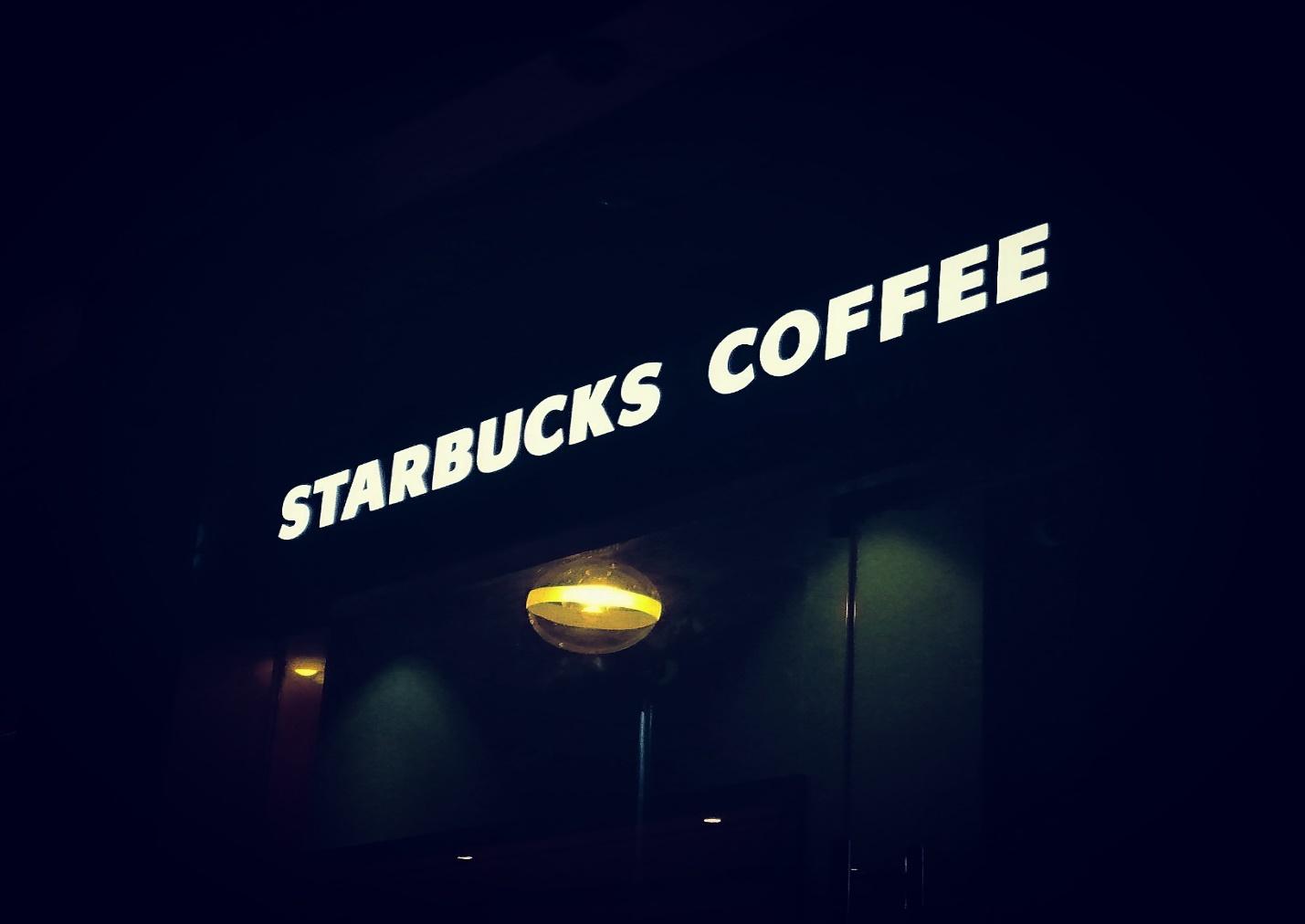 Designer Blooms Café
If you are into flowers, Designer Blooms Café is here for you. This coffee shop is located at Molito Lifestyle Center, Muntinlupa City. A coffee shop where you can find comfort in their fresh dining experience. Having a cup of coffee here will give you a natural feeling because of the designed flowers around you.
It has a simple menu starting with their breakfast, like soups or starters, pasta and pizza, sandwiches, and sides. But you can also spend your lunch and dinner here. The coffee is good, especially the organic teas they serve. They have an outdoor feel, which is a great idea for such a cafe. Visit their store and enjoy their coffee menu with your family.
Exchange Alley Coffee House
Exchange Alley Coffee House or "EACH" is a place where you can see a haven of handcrafted coffee. You can find this coffee shop at Molito Lifestyle Center.  You can say that their baristas are trained well because of the amazing design you can see at the top of your coffee.
Every cup will give you a different coffee experience. A lot of good food choices will complement the caffeine you order. This cafe also serves unique toasties for a morning breakfast vibe. Don't forget to try their remarkable nitro coffee.  A simple coffee shop with a kind of twist to it.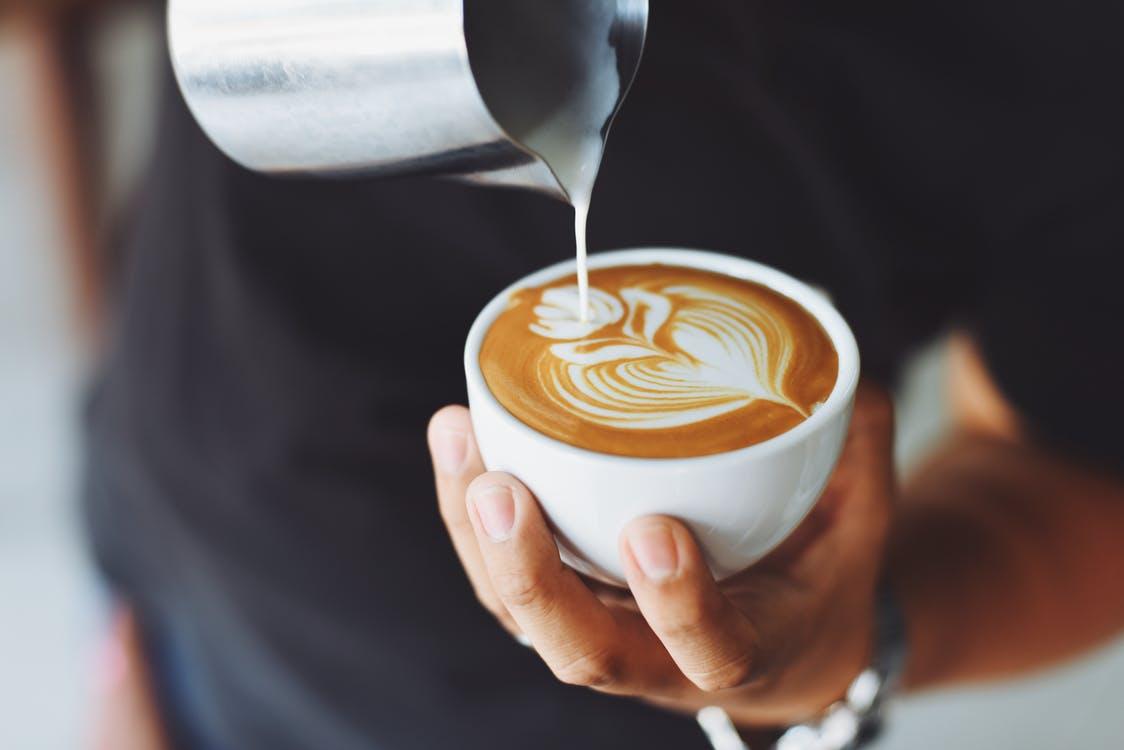 Bean & Yolk
Are you ready for a coffee and egg combination? Bean & Yolk tells you that story. The location of this café is at Westgate Hub, Alabang, Muntinlupa City.  You can say eggs are the star of their menu because of the egg-centric dishes. From sandwiches to heavy meals, the use of eggs is justified. You can now enjoy food with healthy plus yummy dishes of beans and yogurt. The special B&Y coffee choices are a must to try, especially the uncommon beans. Combine it with their classics like Egg Benedict and Carbonara.  The Westgate hub is also a good place to work because of its accessible and quiet neighborhood. A coffee and egg satisfaction experience is waiting for you at Bean & Yolk.
81 Café and Bistro
Remember your mother's specialty? 81 Café and Bistro This will give you a taste of yesterday. You can find this coffee shop at 3/F Madison Galleries, 398 Don Jesus Boulevard, Alabang Hills, Cupang, Muntinlupa City.  Their entrees like adobong puti, sinigang dishes, kare-kare, sinampalukan, and more will give you a Filipino home feel. The ambiance is delightful, together with the scent of food in the kitchen. For a good budget option, try their dessert together with a brewed coffee. If you don't know where to go, choose 81 Café and Bistro for the different flavors of their cuisine. Your friends will enjoy this place with good food and good drinks.
Magnum Opus Fine Coffees
If you are craving sandwiches and coffee, Magnum Opus Fine Coffees is one of the coffee shops near Alabang on your radar. It is located at 2/F The Prime Building, 115 Aguirre Avenue, BF Homes, Parañaque City.  Speaking of a sandwich, do you imagine a cheesy type of food? Their Monte Cristo is the best thing for your cravings with cheese, chicken, and ham toppings. Try to order the best Belgian Heartbreak made with mocha, chocolate, and espresso.  It's a fun place to have a conversation with family and friends, so go to this café and pair it with your favorites.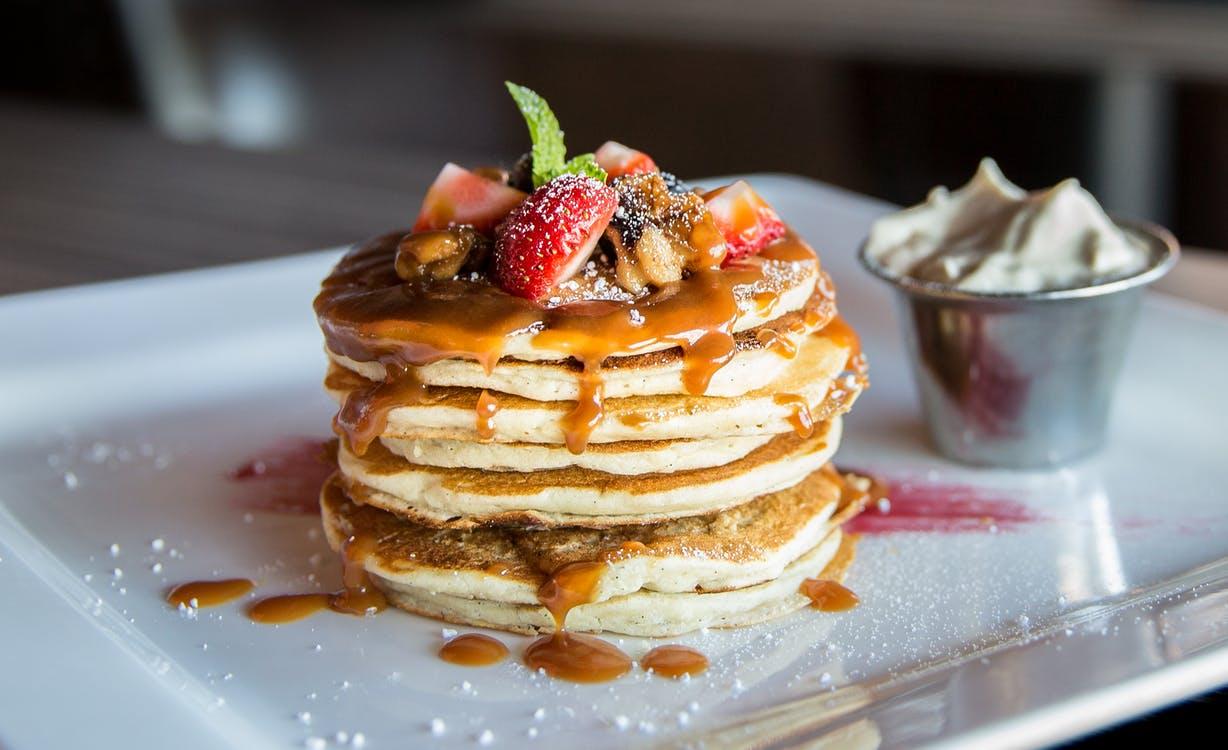 Bowen 24 Café
Bowen 24 Café is a café with a mathematical kind of interior for its geometric looks. You can find it in Parañaque City. It is a breakfast place where you can enjoy a good dining experience. You can start with their Bowen breakfast for a different kind of taste of morning. But if you are into desserts like kids, try their pancakes and fill them with maple syrup. You can also enjoy their frappes and milkshakes with your choice of pastry.  You will have a lot of options in this cafe. Go and try it for yourself.
Artists Haven Café
A place where art and coffee meet, this is Artists' Haven Café. You can find it at 190 Aguirre Avenue, BF Homes, Parañaque City. While eating their famous longganisa in Ilocano-style and drinking a brew made with Arabica beans, you can just look around and be amazed at their art designs. As you also see in their menu, famous artists' names were used for that unique selection of food. Dine in with an open mind to interpret the masterpiece of Artist Haven Café.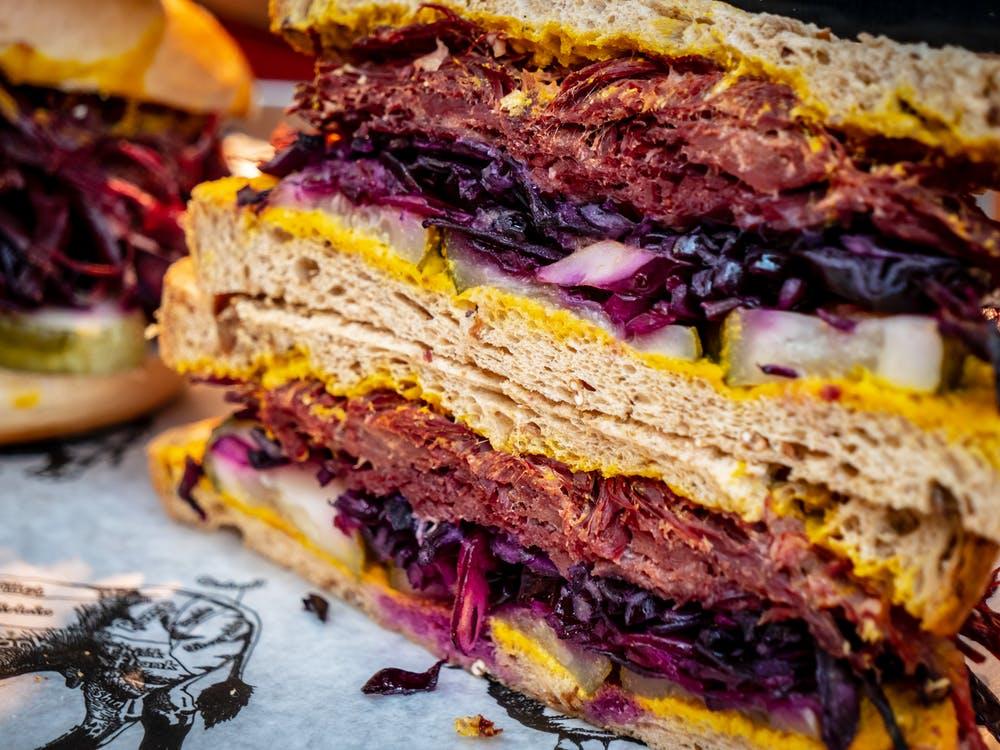 Carpe Diem
Seize the day with Carpe Diem. A cafe where you can try many combinations. It is located at 153 Aguirre Avenue, BF Homes, Parañaque City. From their frappes and specialty coffee, you can get it with a Panini. They also have Tonkatsu, Teriyaki, and curry dishes.  It's up to you what combination you create.  Bring your favorite book and read it with their soft music, perfect for a day of stress.
Another Story
A vintage-aura setting is a great place to tell another story. Located at 2/F Evia Lifestyle Center, Daang Hari Road, Alabang, Muntinlupa City. Another Story will give you a dramatic feeling that you will surely appreciate. It's not a lonely café, it's a café full of stories. You can do dine-in while someone's story is being shared—it may be the owner's experience, or another customer's. What a nice time to sip your coffee.
The ube cheesecake is one of the favorites at this place because of its unique taste.  The signature drinks, Iced Vietnamese and Iced Thai Coffee, will complete your day with their refreshing flavors. Try and visit this café while creating your dreams.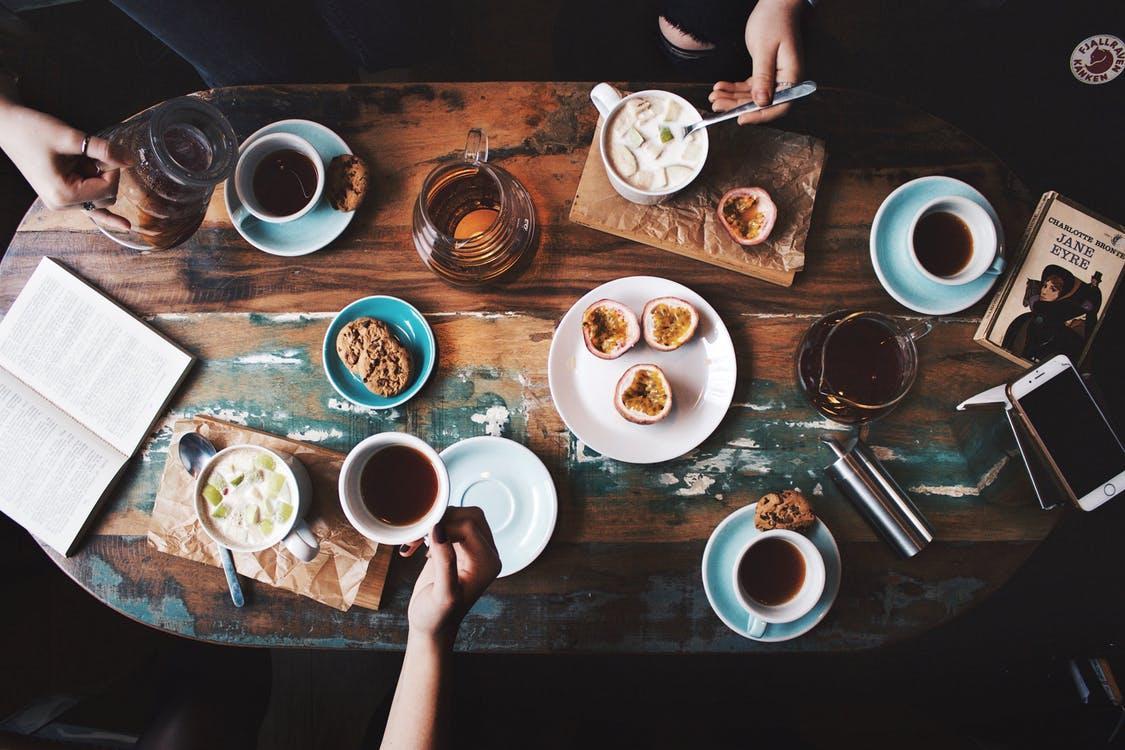 There are many coffee shops near Alabang that you need to discover. If you want another great experience and you're staying in a luxury house and lot in Metro Manila like in Portofino or La Posada, start to visit these elegant coffee shops right now.
Dear Joe at Evia Lifestyle Center
There's always time for a dear friend and a good meal. Joe Evia is the Philippines' first-ever letter-writing cafe, and it's the perfect place to catch up with an old pal. The menu is full of delicious and refreshing smoothies, and the food is simply wonderful. Whether you're catching up on old times or just enjoying a good meal, Dear Joe Evia is the perfect place to be.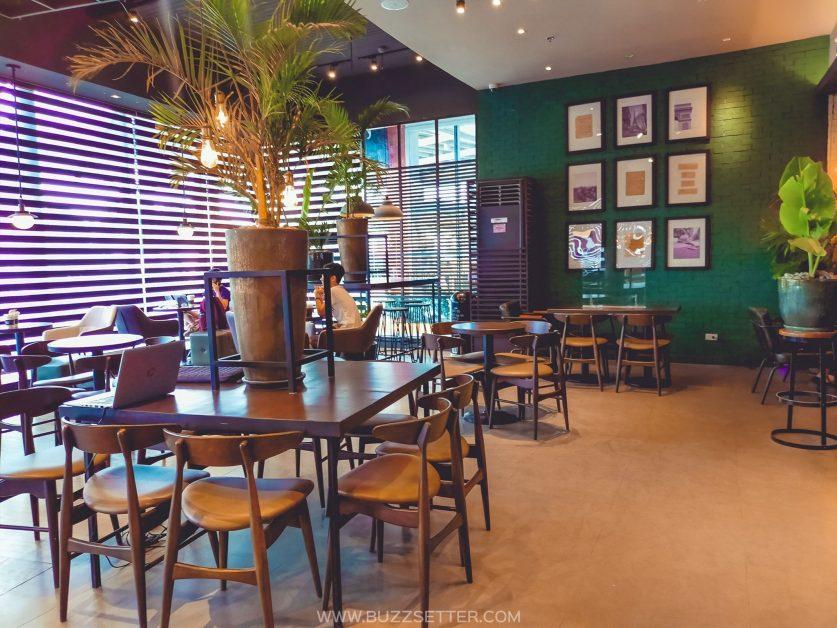 The Coffee Project Black at the Evia Lifestyle Center
More and more people are going to cafes. They have a place where people can hang out and relax, and they have a great selection of food and coffee. The Coffee Project is a chain of cafes that is becoming very popular with people who like coffee. The 42nd Coffee Project store just opened at the Evia Lifestyle Center on Daang Hari Road in Las Pinas.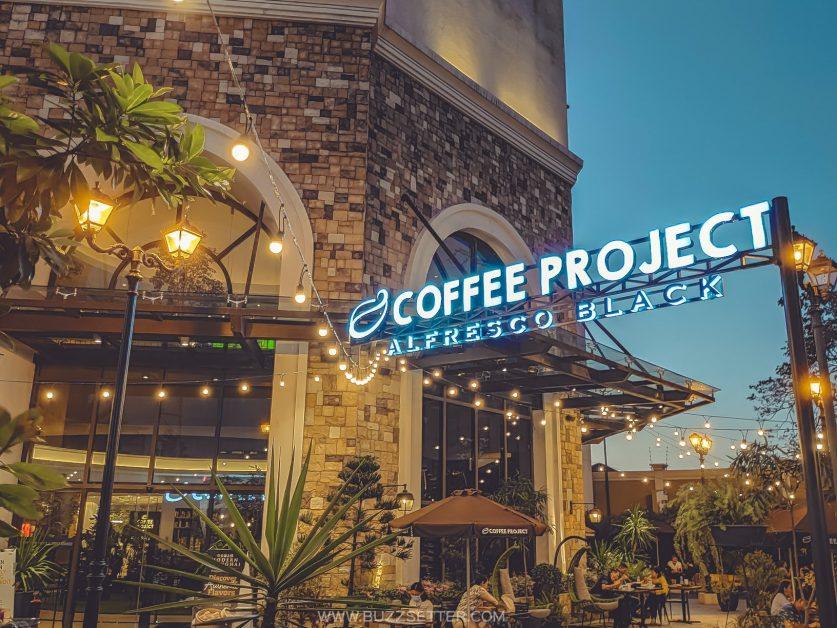 This branch is a very Instagrammable coffee shop called Coffee Project Black. It was made in partnership with Fully Booked. The cafe's decor is based on nature, and it serves a wide range of coffees, teas, pastries, and sandwiches. So if you're ever in the area, be sure to stop by Coffee Project Black!
Grab your keys, start the engine, and drive around. There is no need to use Google, just use this list to be your guide. Try these amazing cafes and stay even without counting the hours. Be ready for a nice coffee and food adventure that will bring a lot of memories and stories you can post on social media like Facebook. Say goodbye to one option and say hello to a wide pool of choices.  Don't forget to bring your family and friends to these coffee shops!
Want to enjoy a coffee at a luxury house in the Philippines? You might want to check on Brittany properties near these coffee shops in Alabang. These are not just house and lot for sale but quality houses made by the most competitive builders in the country. Visit www.brittanycorporation.com.ph for more details!
Read Next: Local Coffee Shops Near Tagaytay
Read Next: 4 Billionaire Success Stories You Should Know About
Read Nexr: Best Holiday Coffee Shops in Tagaytay