BLOGS
Top Furniture Shops for your Instagrammable Luxury Home
Have you been aching to find new furniture that can spark up your Instagrammable luxury home? There are tons of furniture shops that can cater to your taste with their vast option of items that are perfect for every aesthetic that can match up your luxury home.
On these shops, you will find beautiful furniture items and even beautiful decors that will surely garner attention once they stumble upon photos of your luxury home and its magnificent furniture while scrolling through their feed. If you plan to live in the south, these hidden gems are accessible to the most luxurious residential areas by Brittany Corporation in Santa Rosa, Laguna.
Luxury House Furniture Shops
Design Armoire
One of the top furniture shops is a local furniture store that bloomed from an immense passion in design and sophisticated style, caters the finest home furnishings from hand crafted furniture to unique lamps, designer pillow and luxurious throws. The very first concept store of Design Armoire is located at Ayala Malls Solenad 3, Santa Rosa Laguna.
Their products are not only export quality they are reflection of luxury, authenticity and quality made by talented craftsmen. The intricate wooden pieces they have are definitely a show stopper that can garner attention. If you take a look at the store it may seem like the ambiance is too small for its pieces but it is actually to give its customers a feeling of being inside a cabinet filled with hidden gems of furniture.
What makes it more fun is that if you plan on living here in Santa Rosa Laguna where most luxurious homes are located, Design Armoire is very convenient and accessible from your home and you won't have to worry about getting stuck in traffic or having a long drive just to shop for your home. This beautiful furniture store will catch your attention even just from the outside of it, so if you are a fan of locally handcrafted pieces don't hesitate to pay a visit at Design Armoire.
Furniture Republic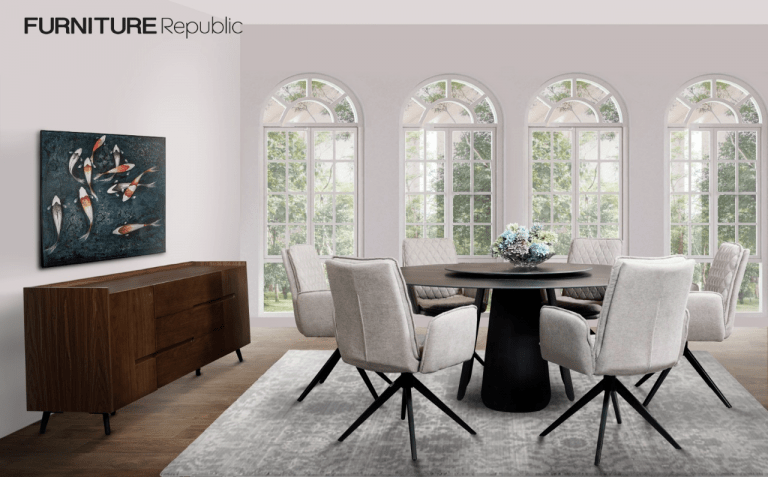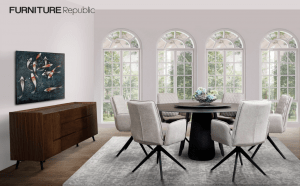 Give your luxury home sophistication with high-end furniture that guarantees not only style but comfort as well. From beautifully crafted dining pieces to relaxing recliners that upgrades your everyday comfort, at Furniture Republic, each of their products will encourage you to show the world your beautiful home that exudes class and grandeur. Furniture Republic's pieces are imported from Malaysia and China, their products range from living area up to bedroom. This is why they are one of the top furniture shops in the country.
With all the high-end furniture to choose from at Furniture Republic you won't ran out of choices with their products that render decorative art pieces, and functional products that are at a reasonable price without compromising the quality. Aside from their beautifully crafted furniture they also offer other home furnishing products such as lampshade, throw pillow, vases and lights to give you the best shopping experience.
Furniture Republic is the fastest emerging importer and retailer of mid to high end furniture at the best price, from living room, outdoor, bedroom and even furniture for your kids if you plan on decorating their rooms, all their pieces are made specially to match your taste and aesthetic. If you happen to be around the South, don't forget to drop by their store to check out their new arrival furniture goods, they are located at Ayala Malls Solenad 3 at Santa Rosa Laguna, as of now they have a total of nine branches nationwide.
Lucina Home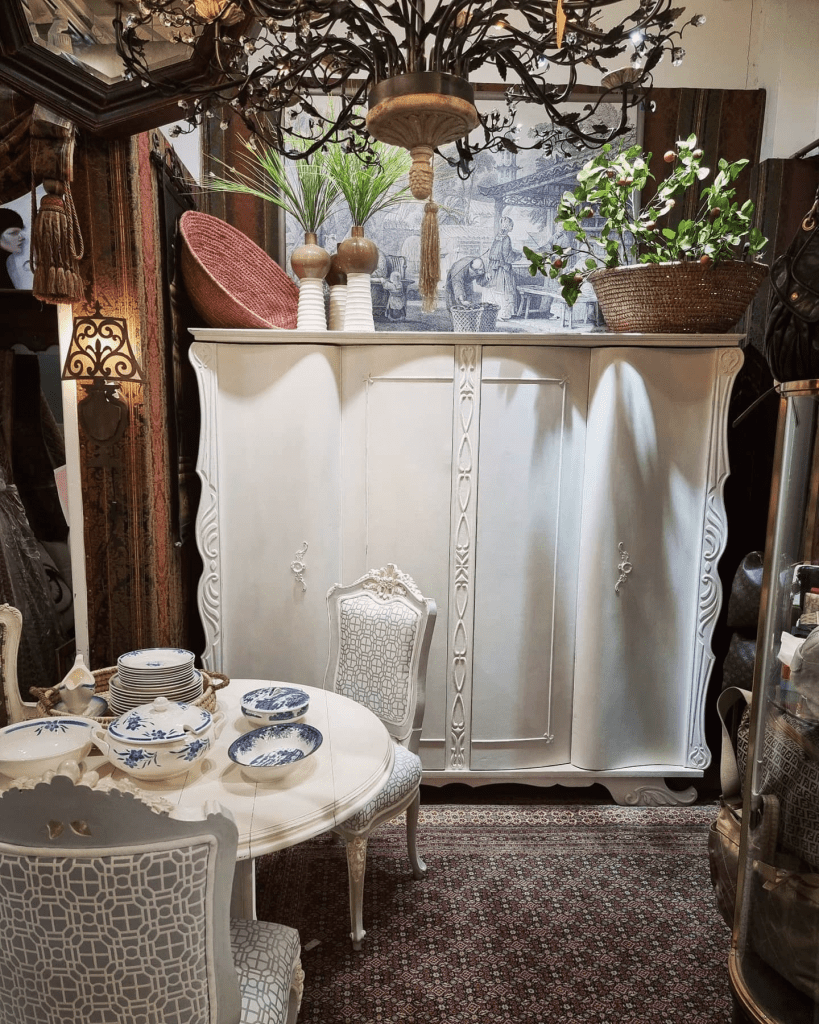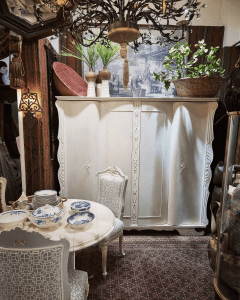 If you're looking for unique pieces that you won't find in any other stores, then Lucina Home is definitely the store for you. Each of their products are unique and elegant, you may find yourself coming again and again. Compared to the other top furniture shops on the list, most of Lucina Home's pieces are limited, so if you find yourself in one of their stores, be sure to grab it before someone else does and design your home with a furniture like no other.
Lucina also offers unique art pieces, so if you're a fan of decorative art such as paintings they offer artworks from local artists that will make a great accent to your home, each of these pieces are one of a kind that you won't find in any other stores or galleries, they are made specially just for you.  Lucina Home has been successful in giving their clients a memorable shopping experience for their authenticity you truly won't forget.
Visit Lucina Home at their branches located at Ayala Malls Solenad 3 and Ayala Serin Tagaytay, visit their store and make your home not only luxurious and but also filled with authenticity. Living in the south won't stop you from having everything you need, because everything is just around the corner for you, with Lucina Home you can show the world your one of a kind luxury home.
Pottery Barn Outlet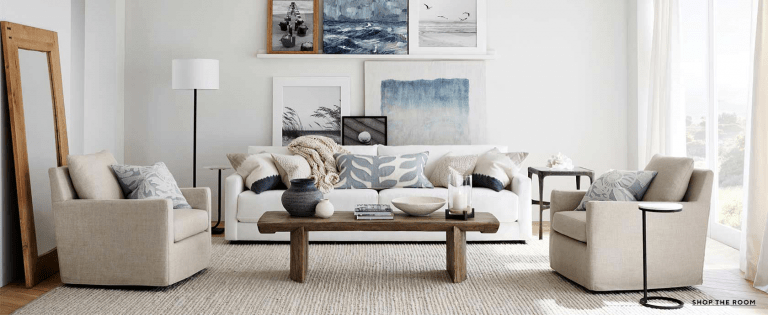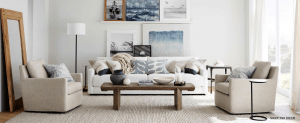 This San Francisco based brand has stores around the world, a member of Williams – Sonoma Inc., Pottery Barn has been delivering exceptional quality of home goods and décor for over 70 years, if you're looking for design pieces for your luxury home, they have everything you need, not only quality is a part of their value but also sustainability has been a part of their core values, whenever you purchase an indoor wood furniture, they plant a tree in partnership with Arbor Day Foundation, plus all cottons from their furniture are 100% sourced responsibly.
Shopping furniture has been made more fun with their beautiful pieces and collections in sustainable style.  Pottery Barn has all your home furnishing needs, from outdoor & garden, bedding, bath, pillow and decors. Their vision is to give their customers meaningful and beautiful designs that brings values, people and their products together. Nowadays what it matters where you shop and what you choose, with Pottery Barn you won't have to worry because their products are ethically sourced without affecting the quality.
Together with Pottery Barn, we can protect the environment and at the same time show the world the beauty of our homes. Pottery barn has branched out the South area located at Paseo Outlets in Santa Rosa Laguna.
SUGGESTED READ: Most Instagrammable Spots in Tagaytay | Brittany Corporation
West Elm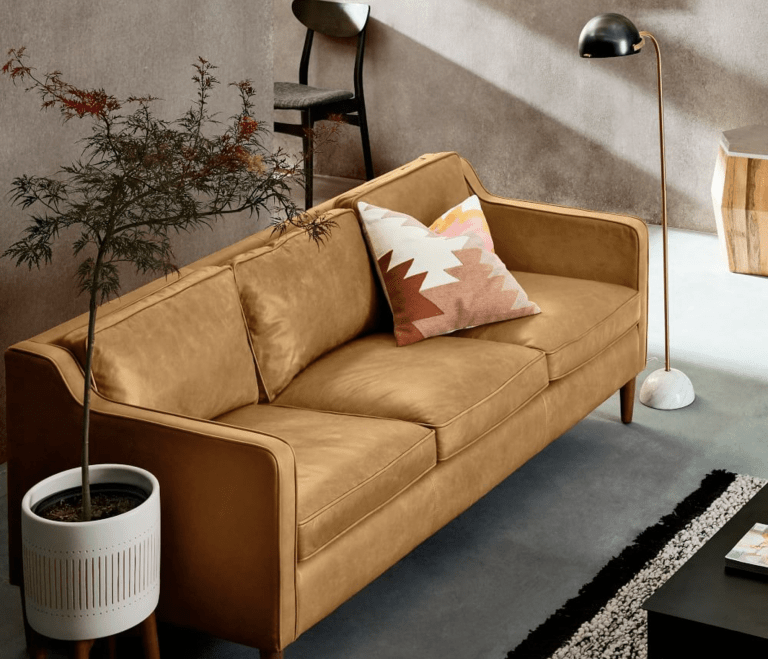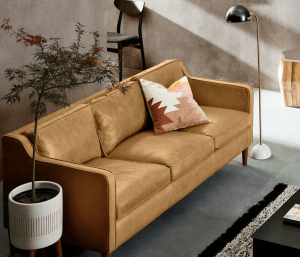 Design your home with an exceptional home furniture inspired from designs all over the world, West Elm, one of the top furniture shops in the country, has everything in store for you, from living room, bedroom and bath, they have all your needs. They offer various designs from mid-century to luxurious 1950s furniture silhouette, such timeless built to last designs will have people admiring your home from every angle.
Not only is West Elm good for your home, but their products are top notch good for the environment, they are known as one of the most sustainable furnishing retailers. West Elm offers different collections that are family-friendly such as their Dalton Sectional couch which are available in various colors from saddle nut leather to basket slub dijon, anything you can imagine for your luxury home they have in store for you.
Whether it be from classic pieces to being a plant enthusiast, they have beautiful terrariums and outdoor furniture that is perfect for your spacious backyard. West Elm has opened a branch located at Paseo Malls Greenfield City, Ground Floor in Santa Rosa Laguna.
So, if you plan on taking a trip to the south make sure to visit Brittany Corporation's luxurious residential properties that ensures convenience, accessibility, and luxury together in one place, you won't have to go far to design your beautiful home, everything is right around the corner.
Away from the noise and pollution of the city life and having access to all your needs with establishments just a five-minute drive away from your home, you won't have to stress yourself from being away from stores and having access to the best schools for your kids. The community in Santa Rosa Laguna is truly meant for your family to settle.
Create a home that exudes elegance and sophistication with all these gorgeous furniture stores, and it will definitely be a home you will never forget if you choose Brittany, we offer various luxury homes at Georgia Club, Augusta and Promenade. At Georgia Club and Augusta, you will experience living in a home that takes inspiration from the charm of good old American south homes and peaceful community that is one with nature.
Aside from beautiful American- south inspired houses, we offer English mansions that graces you with its elegance, made even grander and smarter with its Alexa powered smart home. Schedule a viewing with us and we will give you a tour of elegant homes that blends within the lush greens and royal castle lawns.
Visit Brittany's official property page to know more about Brittany's beautiful thematic offerings or follow us on our Linkedin, Facebook, Twitter, and Instagram accounts!