BLOGS
Local Coffee Shops Near Tagaytay
Drinking a cup of coffee is the common thing people do while working. But this usual scenario is kind of exhausting and tiresome. But what if you can change this? What if you can drink your favorite cup of coffee while seeing a breathtaking view that is not just from your computer screen? Well, there is a perfect spot for you where you can work while enjoying your coffee with a beautiful sight.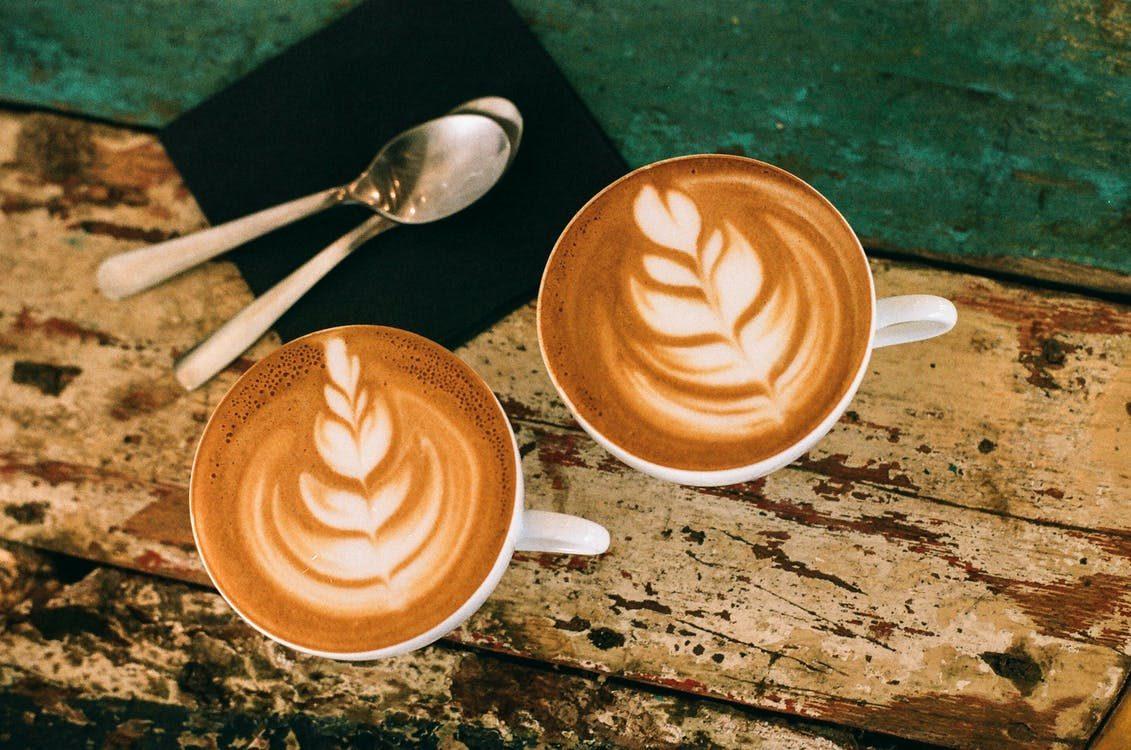 Tagaytay—the second summer capital of the Philippines next to Baguio, is a place in the south that is considered the most frequently visited by many tourists because of its outstanding scenery. And no one can question them by making this choice.
"What are the views that I can see when I visit these coffee shops near Tagaytay?"
Without a doubt, Tagaytay City offers a relaxing and calming view, perfect for every activity because of its cool tagaytay breeze. Take a sip of your coffee or hot chocolate while looking at the Taal Lake and Taal Volcano while experiencing the breeze of the cold air. Tagaytay has an average temperature of 22°C and is even colder in the months of December and February. Indeed, an ideal picture while drinking your favorite coffee.
"What else is there for me when I visit these coffee shops near Tagaytay?"
Besides this, it is a hassle-free place since it is near the city. You and your friends can take a ride and make your weekend more fun and memorable. Try to experience and uncover the beauty of Tagaytay as you have the chance to drink a new taste of coffee that for sure will be worth it.
So skip your regular coffee shop and try this one. Plus, the recommended coffee shops are near Crosswinds Tagaytay—the ideal place for every staycation if you are with your family or loved ones. As you look back on those moments, every penny you spend will be incomparable to the memories you built.
Here are the lists of coffee shops near Tagaytay
1. Kapeng Mainit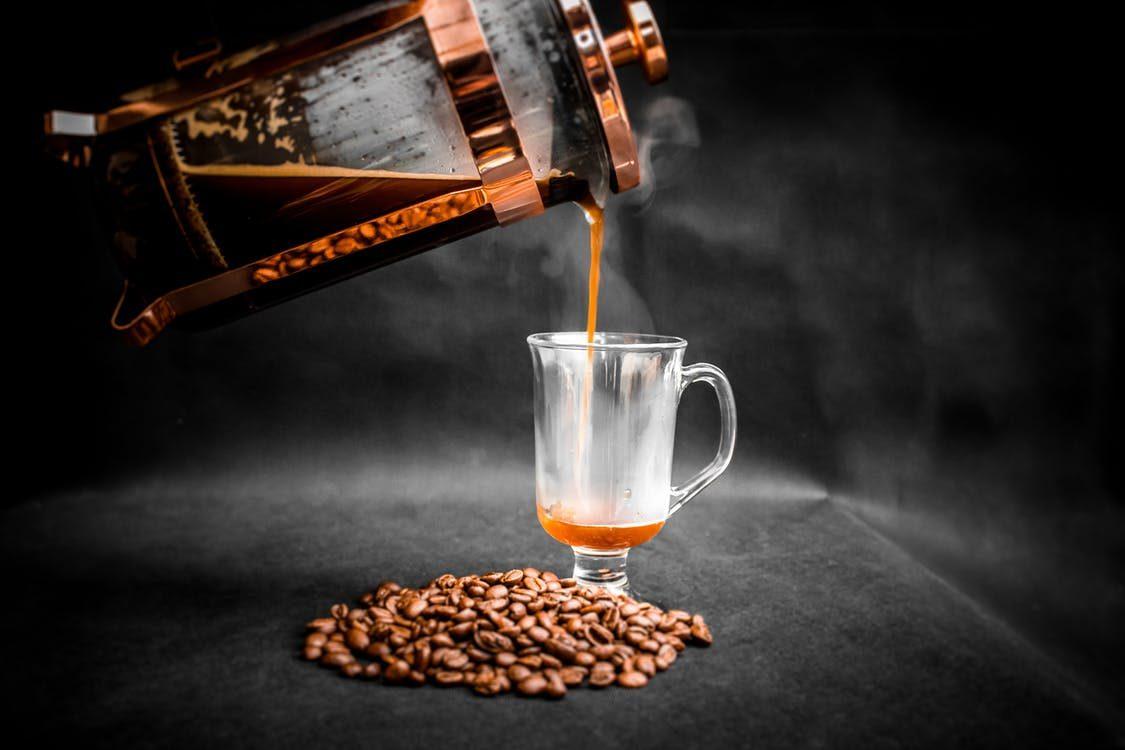 Start your option in one of the most Filipino-based coffee shops in Tagaytay called Kapeng Mainit. From the name itself, it is like you are just drinking your coffee at home except with a fantastic view and colder weather. Some of the food they offer are egg waffles, pizza, pasta, and of course, the main menu you will want to try—hot barako coffee.
Along with this, they also have a deep-fried choux pastry Beignet, the perfect match with your hot and oozing coffee. Except for their gratifying menu, the rusty interior design will surely convince you to go back again. A complete package coffee shop you can go to. After having coffee but craving more, you can pick from one of their menus and make your visit more worthwhile. On weekdays they are open from Tuesday to Friday, 9:00 am to 6:00 pm, and on weekends from 8:00 am to 7:00 pm. They are located at Mahogany Avenue corner A. Cruz Herrera Maharlika East.
2. Cafe Voi la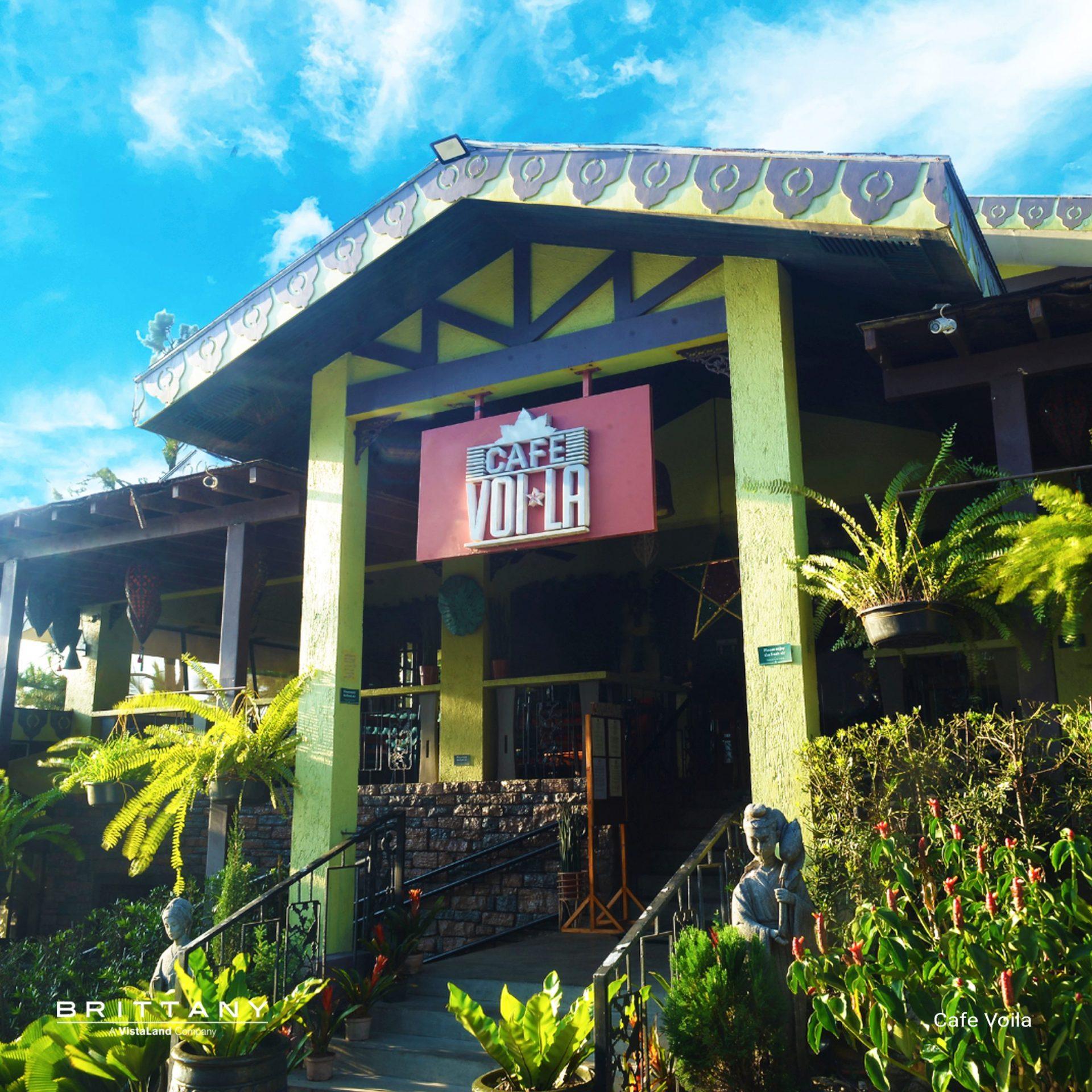 If you prefer an Asian-inspired one, then this will be the perfect place for you. Based on their name, voila, an expression usually mentioned in some magic shows, you may also experience magic in this coffee shop near Tagaytay. They offer a great place for everyone, whether alone, with your family, friends, or even colleagues—this place will suit you perfectly.
There is a good ambiance wherever you look, and even their chandeliers look so fantastic. From inside to outside, everything is instagrammable and will perfectly match any of your OOTDs. Plus, if you are a pet lover and want to bring them, it wouldn't be a problem because Cafe Voi la is a pet-friendly coffee shop. Besides this, along with coffee, they also offer pancakes, sandwiches, and some appetizers like cream rolls and Asian salad.
This coffee shop is located at crosswind Tagaytay—where many luxury house and lot for sale and luxury homes in Tagaytay are available. After enjoying your cup of coffee, you can take a walk, and who knows, you might find a lot for sale that might catch your attention. For sure it will be great, you already found your ideal coffee shop near Tagaytay and at the same time have the chance to live in one of the best luxury lots in Tagaytay.
3. Kuuma Kaakao Kafe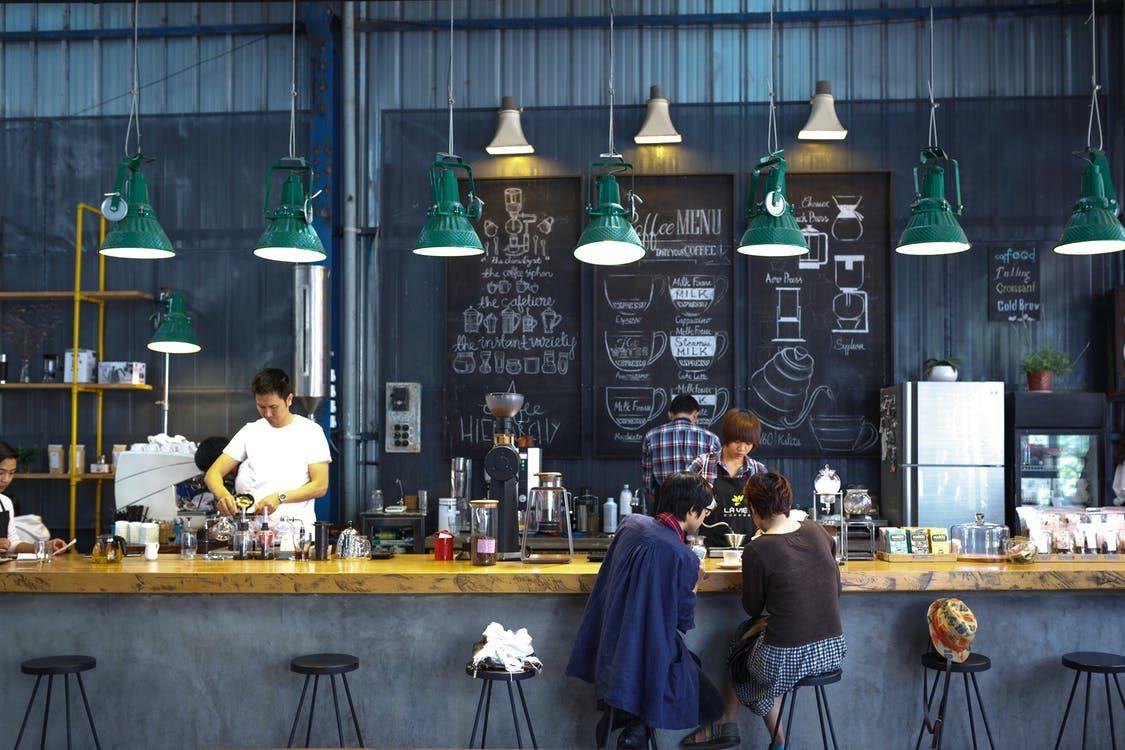 This is probably one of the most underrated Tagaytay cafes. But don't take it the wrong way. Kuuma Kaakao Kafe offers great scenery and a delicious menu. Maybe it's just that many tourists have not yet discovered it.
So if you are looking for a condo in Tagaytay with a humble yet beautiful place to have your coffee, this one will surely suit you. It is located at Silang Junction South, Tagaytay, Cavite. Unlike many coffee shops with an international menu, this one offers traditional hot chocolate drink and some Filipino food. It includes bibingka, ube, leche flan, champorado, and puto bumbong. All of this will surely complement the weather that Tagaytay has. You don't have to wait for the Christmas season to eat puto bumbong. You may have it now, regardless of the season.
If it is raining, sipping a cup of coffee while looking at the glass walls where the beauty of Taal Volcano can be seen is indeed a hidden gem in the local coffee shop near Tagaytay. And it wouldn't be surprising if it will be one of the best-known tourist spots in the future.
The fact that it is located in Tagaytay makes it worthy of visiting. Except for the local coffee shop, it also has a lot of condo for sale, pre-selling lot for sale, and condominium for sale around the area.
4. Char's Garden Caf
é
Sometimes living in a city can be very wearing. That's why, if you have the chance to have a weekend getaway and go to your ideal coffee shop near Tagaytay, Char's Garden Cafe will be the best choice for you. It is located at Patutong Malaki North, Tagaytay, Cavite. The ambiance of the nature that it gives is so captivating. Regardless if you are a tourist or a resident, you will still fall in love with this place.
Aside from this, the outstanding coffee and other Filipino dishes they have is worth every penny you spend. It includes Bulalo, Sinigang na Hipon, Char's Bulak Silog and Arroz Caldo. And as you look around, the magnificent view of Taal Lake will welcome you. A great experience, especially for those nature lovers and, at the same time, coffee lovers.
Compared to other local coffee shops, it is a bit far from the tourist; thus, it is not that crowded. So for tourists who want quality time for themselves, this coffee shop near Tagaytay is recommended for them. Take time to think and breathe from daily lives. They may suggest this to their plantitos and plantitas friends if they want. For sure they will love this place. And if you ever get tired and just want to rest, you can go to some condo in Tagaytay that offers fantastic accommodation and scenery.
5. Ruined Project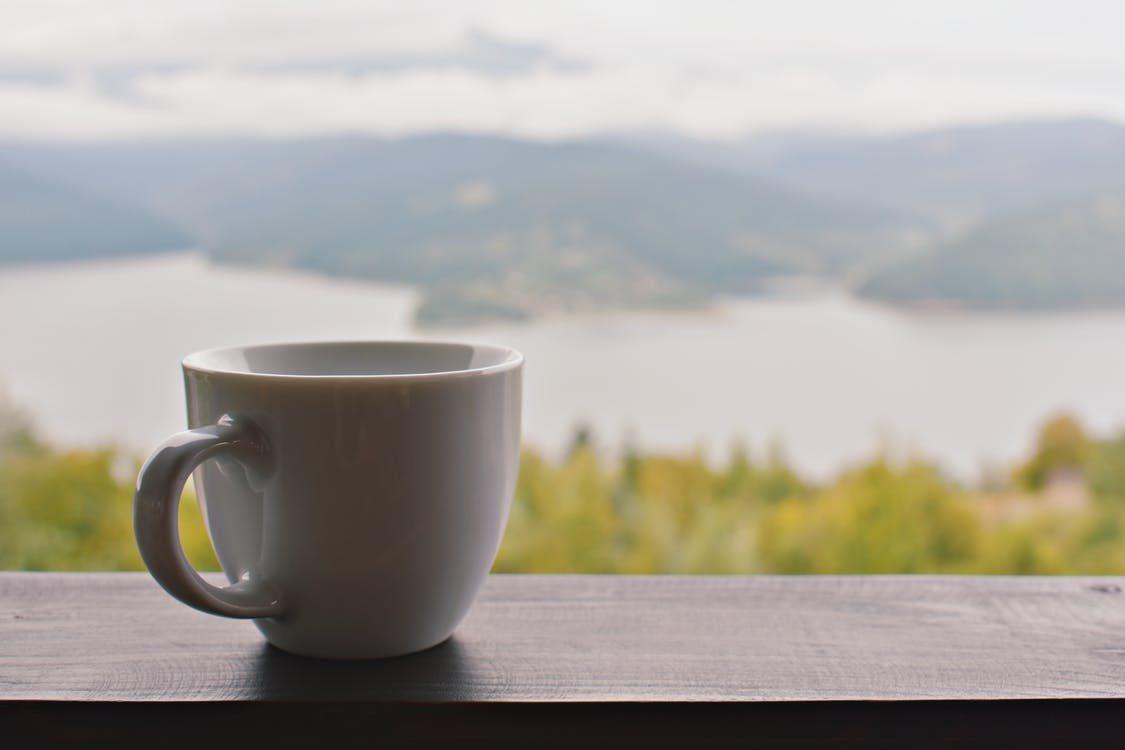 The name may not sound so good but rest assured that it is not the same as the place. In fact, this coffee shop is located at Crosswinds Tagaytay and is supposed to be the 50th branch of the coffee project.
However, as the pandemic happened, it ruined the coffee shop. Instead of bringing it back based on its original plan, they embraced and took it as a new concept for the coffee shop. Indeed, a beautiful and inspiring story behind the Ruined Project. Like its captivating story, the place also offers excellent coffee and food. Their best-sellers are pizzas, pasta, and most especially, different coffees like Ice Fredo and Ca Phe Sua Da.
When it comes to their interior, they have a beautiful one. Every angle is worth every memory in your cell phone or camera. Even the ceiling, the balcony, the chairs, and the tables will make your followers and friends ask you about the place. Also, the plants and bookshelves give the coffee shop some vibes. And oh, the vintage style of the coffee shop makes it more attractive to tourists. Surely, after you leave the place, you will want to go back again. You might want to own a luxury lot in Tagaytay just to be close to this shop.
6. Bag of Beans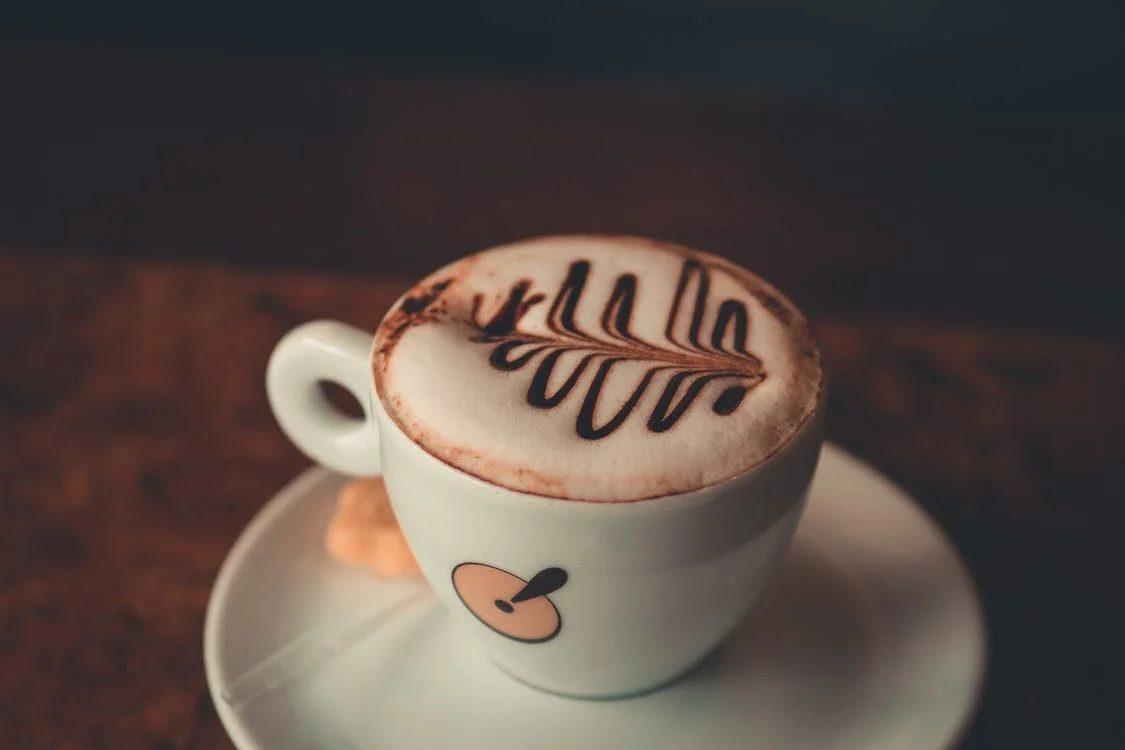 Bag of Beans will complete the list of your go-to local coffee shop. It is located on Nasugbu-Tagaytay Highway but you can also find a branch in twin lakes shopping village, making it very accessible for many tourists who loves shopping. Among all, it is one of the leading coffee shop near Tagaytay. Most coffee lovers have tried the coffee that they served. The uniquely caffeinated drinks and different menus such as fresh garden salad, chicken pork, adobo, bangus belly with laing, and breaded prawn are the ones that always charm the taste of the tourist and even the resident. Regarding their interior, they have a beautiful one that is worth sharing on your social media account. It has three branches, and each of them offers outstanding service.
This Tagaytay branch is spotless, making it more delightful to eat and unwind. But because the pandemic is not yet over, you might be worried about the COVID-19 transmission. The good news is you shouldn't be; they strictly follow the protocol for the safety of their employee and customer. The location of Bag and Beans is near a lot of luxury house and lot in Tagaytay, making your tour more memorable.
7. Greenhouse Caf
é
One of the most Instagrammable Restaurants and Cafe in the City of Tagaytay is Greenhouse Café. Visited by celebrities because of its delicious coffee and good food. This cafe provides its customer a refreshing sight of nature that kids would also enjoy. No need to reserve slots because this resto cafe are accepting walk-ins. They are also pet friendly so you can tag along your furbabies.
8. Tsokolateria Artisanal Cafe
If you are on a cafe hopping, do not forget to drop by Tsokolateria Arisanal Cafe in Tagaytay. This is not your ordinary cafe because this one is known for being a chocolate-themed restaurant. Dishes are chocolate infused from appetizers, pasta, savories, and desserts. It is also known for its hot tablea chocolate drinks. This resto cafe also is famous to manila residents as it offers alfresco dining while you enjoy their wide selection of good food from breakfast to dinner.
9. Cafe Veranda
Located at the popular Taal Vista Hotel, Cafe Veranda is a must to visit. This place doesn't just offer great food, good coffee but also the iconic view of Taal Volcano and Taal Lake. What others also look forward to this place is that it offers cultural shows to its customers. A refreshing sight for metro manila residents who visit the place. So what are you waiting for? Dine at cafe veranda and enjoy their wide selection of good food.
Why should you visit coffee shops near Tagaytay?
All these coffee shops near Tagaytay are a must to visit, not only because of their own coffee recipe and delicious blends but also because of the beauty each place has to offer. What's more amazing is their nearness to Tagaytay which makes it more convenient for you if you are staying in Crosswinds Tagaytay or you will be thinking of having your staycation in this premium and luxury condo suite.
Know more about Crosswinds Tagaytay for your future staycation or better for your first luxury condo investment. Visit Crosswinds Tagaytay to be updated on the list of luxury lots in Tagaytay.
Visit Tagaytay with your family and friends!
Read Next: Local Coffee Shops Near Alabang
Read Next: Why Tagaytay Is More Than Just Your Next Vacation Destination
Read Next: Invest In A Luxury Home in Tagaytay Amidst The Pandemic
Read Next: Best Hotels in Tagaytay For Your Staycation
Read Next: Crosswinds: Tagaytay Refreshed