BLOGS
Best Hotels In Tagaytay For Your Staycation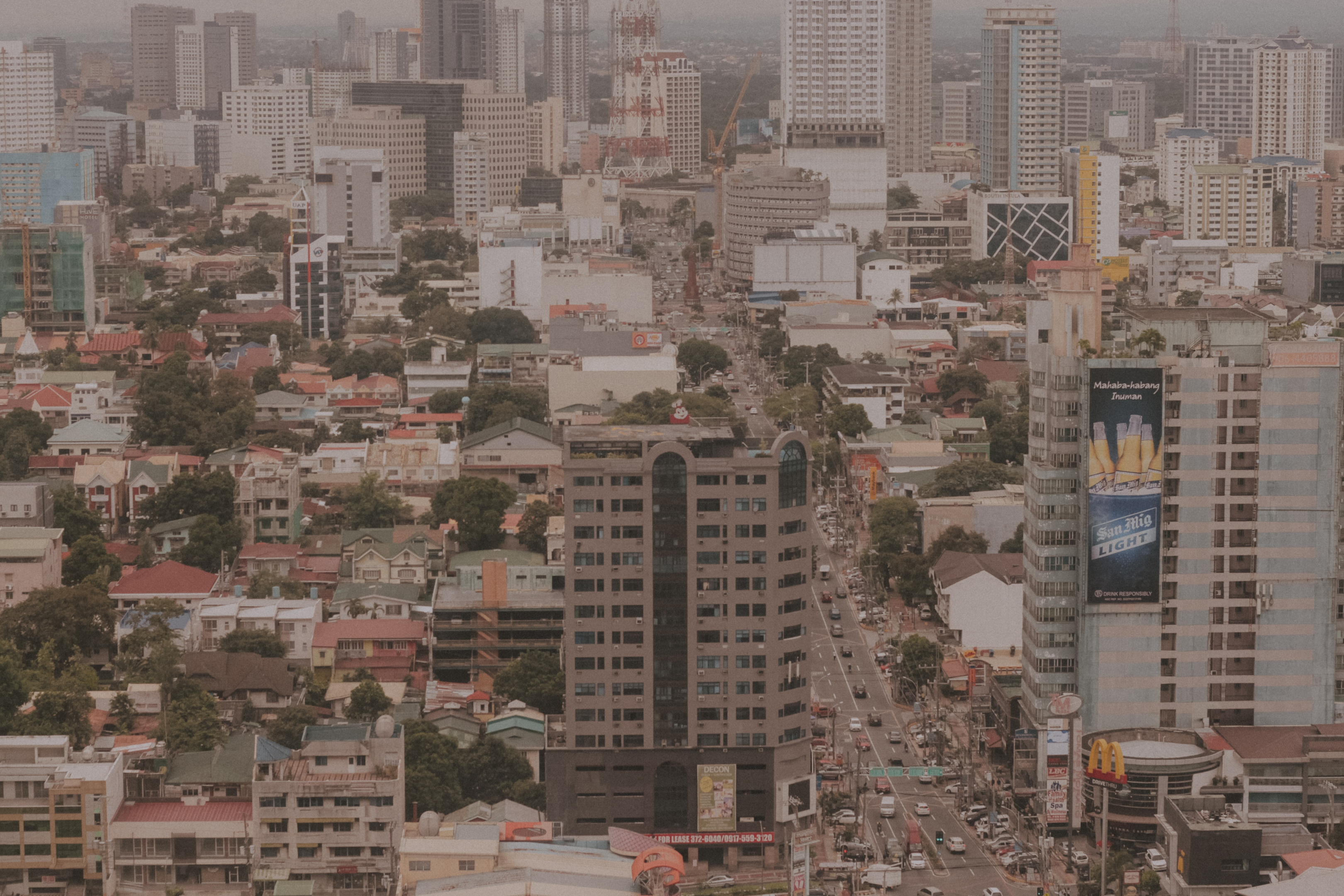 Consumed all your energy for the week? You deserve a break. Life in the metro can be exhausting at times, and if you are not careful, overworking yourself can lead to severe consequences. Being burned out is the last thing you would want, especially if you maintain a healthy lifestyle.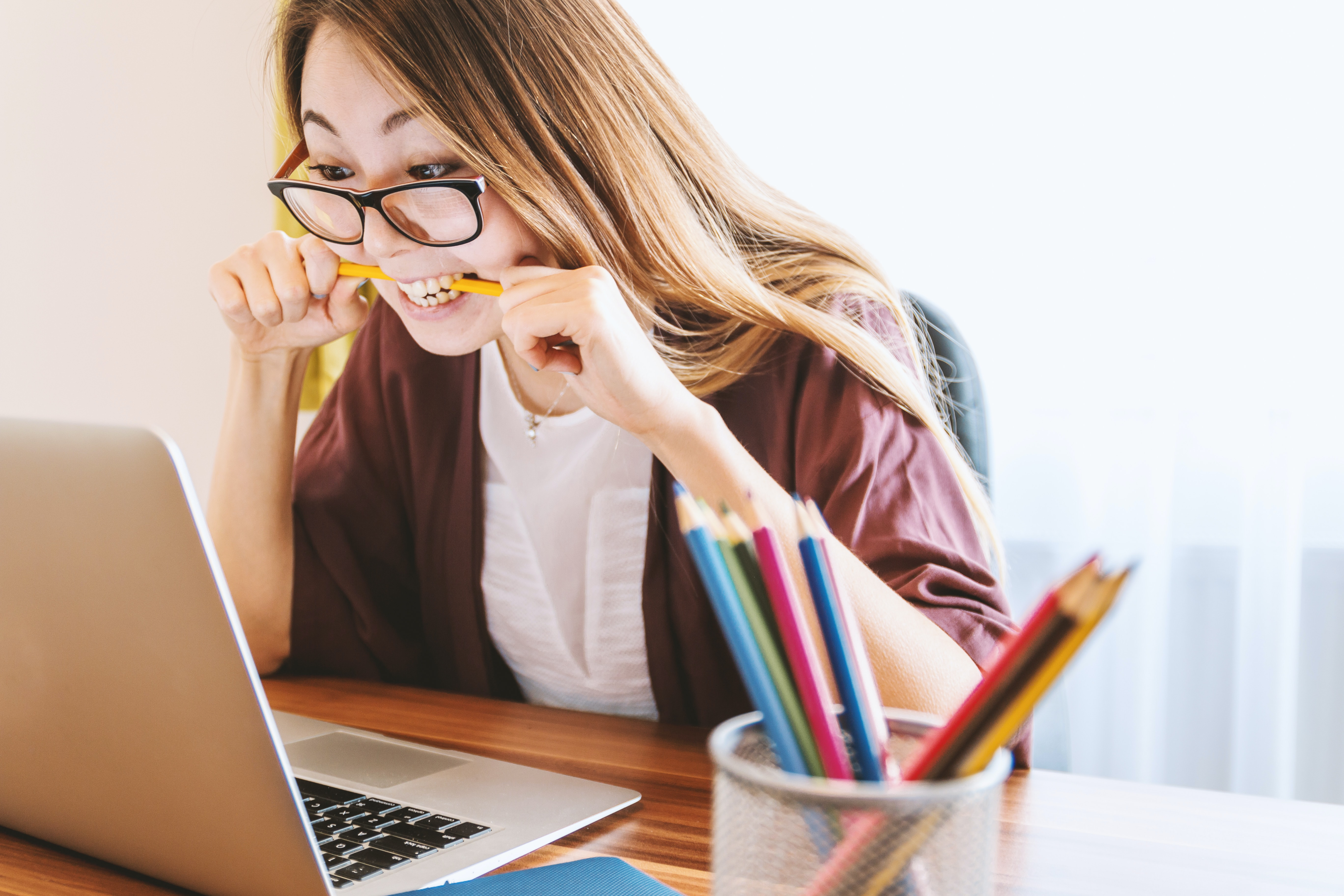 And so, if you are thinking of putting yourself off the grid for a few days to recharge yourself and recuperate from all the stress and seemingly endless responsibilities of the busy urban life, one of the many things that you can do is to consider visiting the nearest place to relax and unwind, Tagaytay City!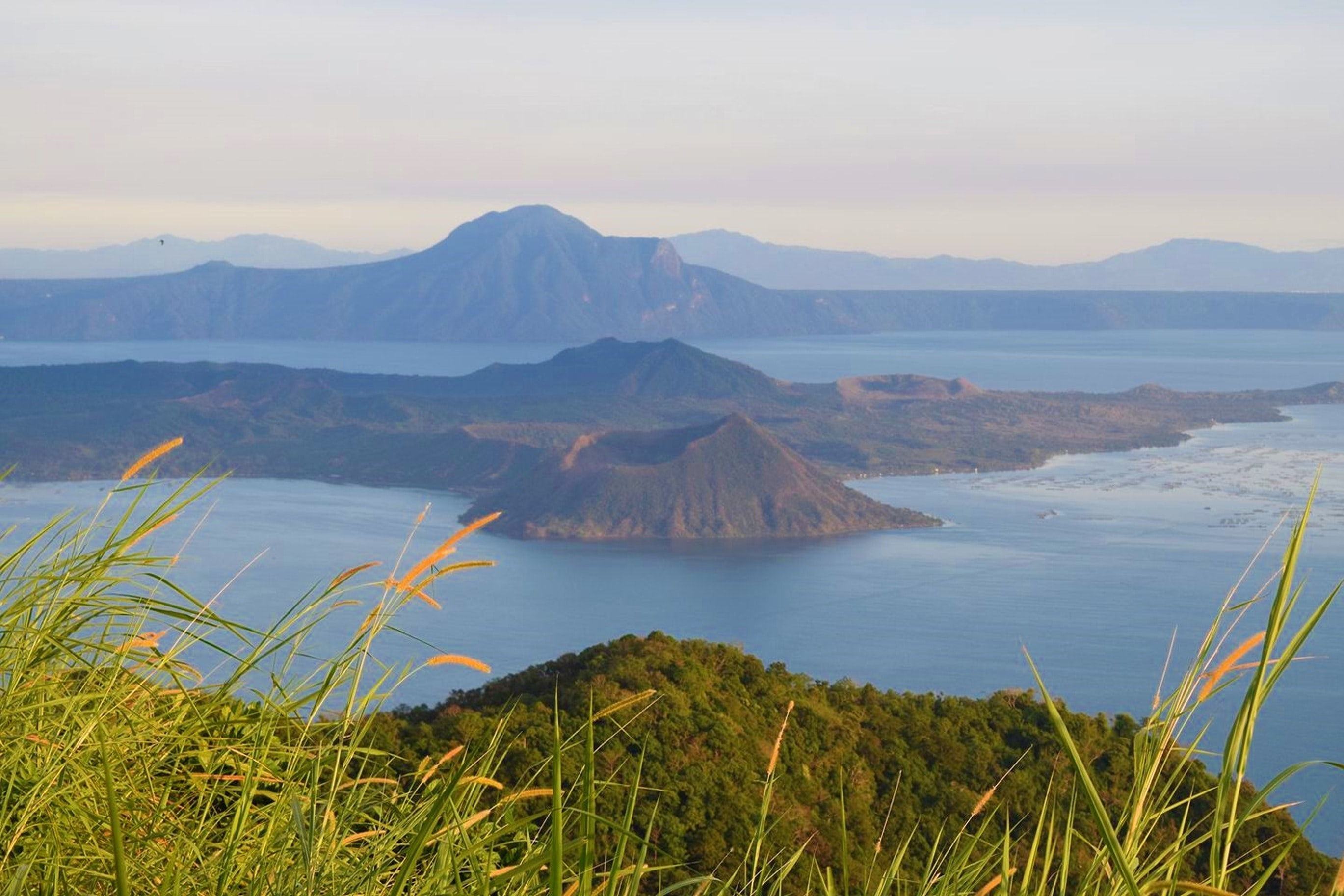 Tagaytay City has been a popular destination for local and international tourists because of its relaxing ambiance and picturesque landscapes.
Only 37 miles away from Manila, no wonder why it has gained its position as a go-to place for people who wants to find "healing" and restoration. The breathtaking beauty of the Taal volcano being the center of attraction in Tagaytay City is more than enough to convince a restless soul to come and de-stress.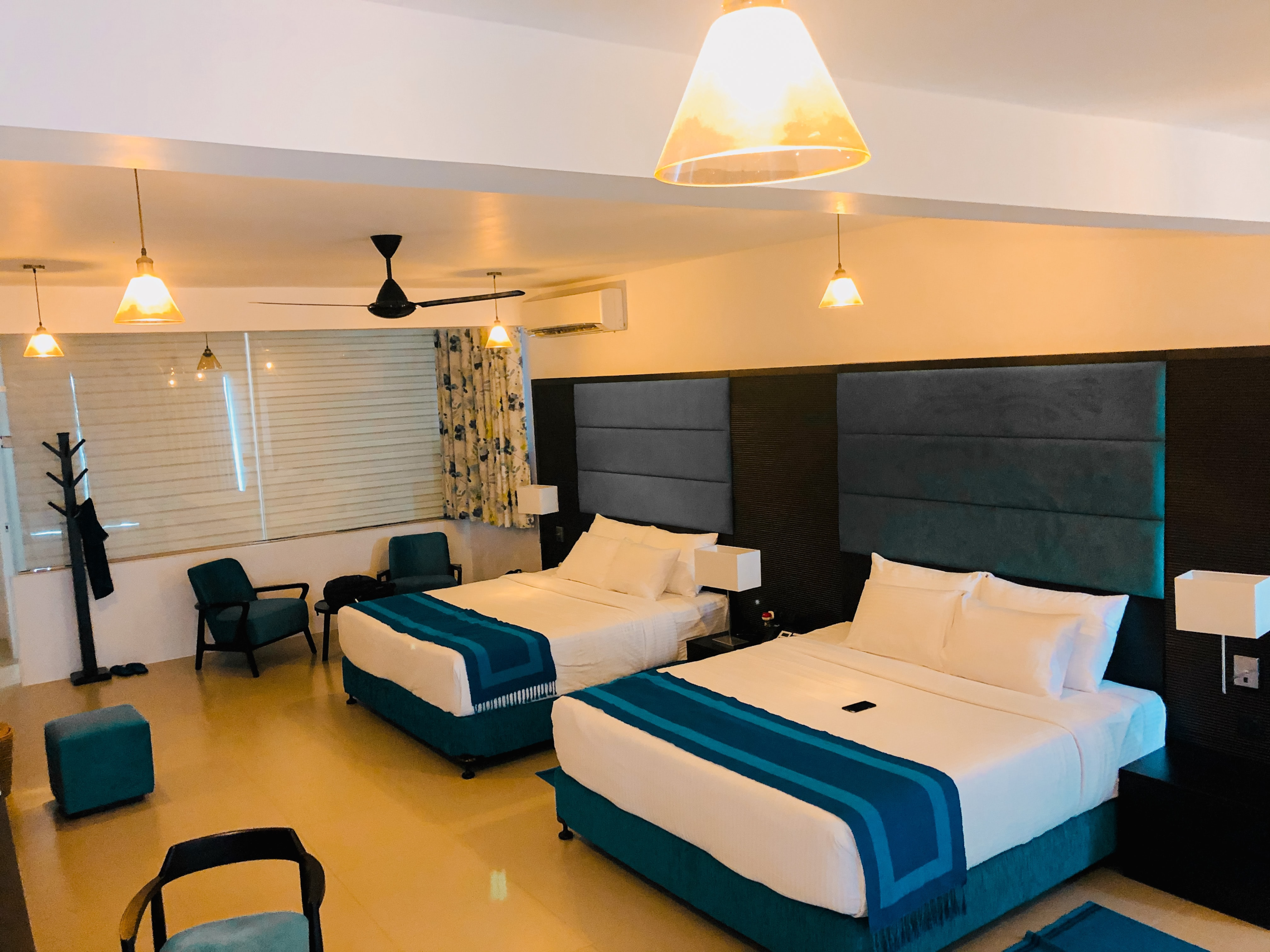 Of course, in every out-of-town trip, one should be mindful in choosing a temporary place to stay in for a few days. Remember, you are supposed to relax. Choosing to check-in in a Tagaytay hotel that would make you feel uncomfortable is a no-no. This could stress you out and defeat the purpose of you leaving the metro in the first place.
Don't let this ruin your trip. Want to know the best hotel in Tagaytay? Here are some of the many available Tagaytay hotels that you can check out!
What is the Best Hotel in Tagaytay?
Anya Resort Tagaytay
Anya Resort in Tagaytay is a perfect choice for tourists who want to relax while indulging in a modern Filipino-inspired ambiance brought into life by world-class interior designer Manny Samson and Associates.
One of the many things that you'll enjoy is the tropical atmosphere within this 7.2 hectares of luxury real estate property that was purposely developed to meet the needs of its patrons and guests.
The hotel has 78 suites that you can choose from. Getting fresh air first thing in the morning won't be a problem as each room has a terrace or balcony that allows you to enjoy the cold wind breeze of Tagaytay City. They also have three restaurants that offer international cuisines, from scrumptious Mediterranian dishes to delectable brick oven-baked pizzas.
Santiago Elizalde, CEO, and president of Roxaco Land Corp. and Anya Resort's owner said in an interview with ANCX that although the hotel doesn't have the view of Taal Volcano, unlike the other available hotel within the Tagaytay city proper. They are proud of, aside from the world-class amenities of the hotel, is the tranquility, stillness, and peace that it can offer to its guests.
Now that's one of the many noteworthy things in the hotel. Also, an essential thing to consider for your next Tagaytay staycation. Sounds promising. Include Anya Resort in your list of Tagaytay hotels to check out!
Taal Vista Hotel
Previously known as Taal Vista Lodge, Taal Vista Hotel in Tagaytay City is a place rooted in the pages of the Philippines' history and carries with it an exciting story of how the place came to be.
Enamored by the beauty of Tagaytay City, the late Commonwealth President Manuel L. Quezon used to hold his Cabinet meetings here.
Aside from the late president, another one of the many patrons of the said Tagaytay hotel is the young Henry Sy, who, later on, acquired the property from the Zamoras of Manila Hotel.
Reconstructed in 2002 and reopened to the public in 2004, Taal Vista in Tagaytay City is a home away from home for local and international travelers. Experience world-class accommodation in this Tagaytay hotel as you enjoy its amenities combined with the breathtaking view of Tagaytay City.
Taal Vista Hotel is perfect for both business and leisure events. Check-in and choose in their wide range of rooms that give you the option to either savor the beauty of Taal Lake or the captivating mountains of Tagaytay City. This hotel has a connecting pathway to Sky Ranch that offers convenience to guests with kids.
On top of all these is the remarkable hospitality of the Taal Vista Hotel staff that would make your Tagaytay staycation easy, comfortable, and worthwhile. A note-worthy among the many Tagaytay hotels available. Does that make it seem the best hotel in Tagaytay? We think so too!
To spice up your vacation, you can also check out this excellent food guide to the best restaurants in Tagaytay.
The Lake Hotel Tagaytay
The best hotel in Tagaytay should give you the majestic view of Taal! Located in the Tagaytay city proper, this world-class hotel also gives you a picture of the infamous Taal volcano and Taal lake. You can opt to enjoy their indoor pool if you want more privacy or make the most of your Tagaytay staycation by submerging in their outdoor swimming pool while basking at the lake view.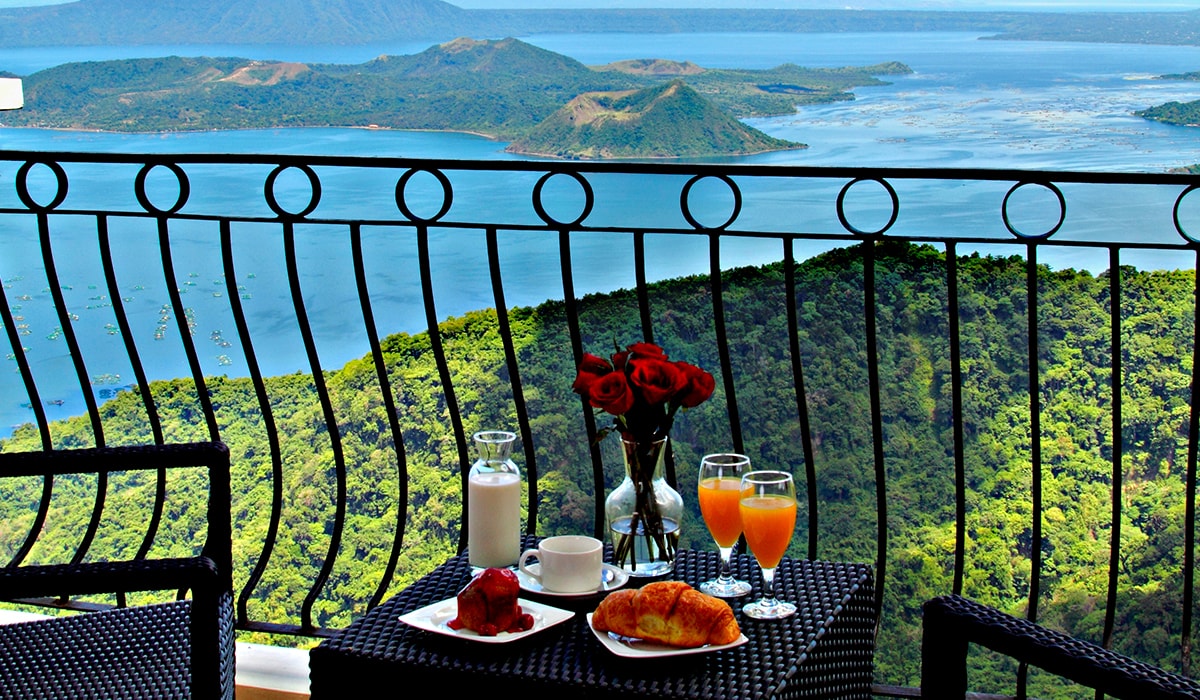 Filipinos love singing, and The Lake Hotel Tagaytay knows that full well. Enjoy their KTV lounges with your friends or have fun in their game room and several recreational facilities. The Lake Hotel Tagaytay also has a fitness center for guests to maintain an active and healthy lifestyle.
Unlike the other Tagaytay hotels in the city, these features make it a perfect choice for guests who simply want to bond with their loved ones and friends.
Want to go outside the hotel to have a stroll around Tagaytay? No worries, it's also near some of the city's famous landmarks such as The People's Park in the Sky and Picnic Grove. Both of which are known as the most Instagrammable spots in Tagaytay.
Hotel Kimberly Tagaytay
Hailed as #2 in the Top 10 Hotel for Families in the Philippines by TripAdvisor, Hotel Kimberly Tagaytay is a perfect destination for travelers and guests who want to escape the busy metro. Check in to their spacious rooms and allow the cold wind breeze of Tagaytay to blow away your stress and worries.
Hotel Kimberly Tagaytay also has a place for animal lovers and plant titas! They have an animal farm and a vegetable and herb garden that allows guests to pick and harvest their greens. An obstacle course and play areas are also available for kids and kids at heart.
After enjoying the hotel's amenities, you can also visit the famous places in Tagaytay City nearby, such as Museo Orlina, Picnic Grove, People's Park in the Sky, Tagaytay Highlands, and Sky Ranch.
Experience world-class accommodation in their clean and tidy guestrooms after a tiring tour and make your stay in Tagaytay memorable.
Want to go out of the box and try something new for your next Tagaytay staycation?
Do you have a special place in your heart for mother nature? Then these two can be the best hotel in Tagaytay for you! Check out these two innovative lodgings that will give you a breath of fresh air, literally and figuratively.
Cabins and Containers
Cabins by Eco Hotel Tagaytay started as a socio-civic project whose primary objective is to prove how we can make the most out of recyclable materials.
The rooms are way smaller than the luxurious hotel available within Tagaytay City proper, but how the place uses Biophilic design principles will capture the hearts of guests who love nature and are passionate about the environment and sustainable living.
Cruise ship cabins inspire the room with a big window that presents the view of Taal Lake. You can also visit the roof deck and check out the mouthwatering menu at their Mexican Restaurant, Chinampa Taqueria.
Cabins by Eco Hotel is also pet-friendly, so why not bring your fur babies along with you?
Containers by Eco Hotel Tagaytay live by the same principles as the Cabins. The place is also built by using recyclable materials, making it a unique position to stay for travelers who want to experience something new while keeping it cool and chill.
Maximizing the durability of containers, it's fascinating to see how we can develop alternatives in building environmental friendly infrastructures.
Do you love Eco Glamping? No problem, it's available at the hotel's roof deck. If you need a place to bring your creative ideas to life, you can find the Eco Scrap Shop on the hotel's second floor. It serves as a workshop for their guests to create something new out of scraps.
Resting while feeding your creative soul? Containers by Eco Hotel can you give you exactly that.
While you are at the place, try checking out these dining options nearby at Crosswinds Tagaytay, which will satisfy your cravings!
Last but not least on our list is Crosswinds Resort Suites at Brgy. Iruhin, Central Calamba Road, Tagaytay City, Philippines.
You can experience this world-class resort within the premises of Crosswinds Tagaytay, where you can enjoy the beauty of nature to the fullest. It is home to 35,000 homegrown pine trees that would make you feel like you are teleported to an ethereal place inside a fantasy storybook. The room options are on a different level of excellence as well.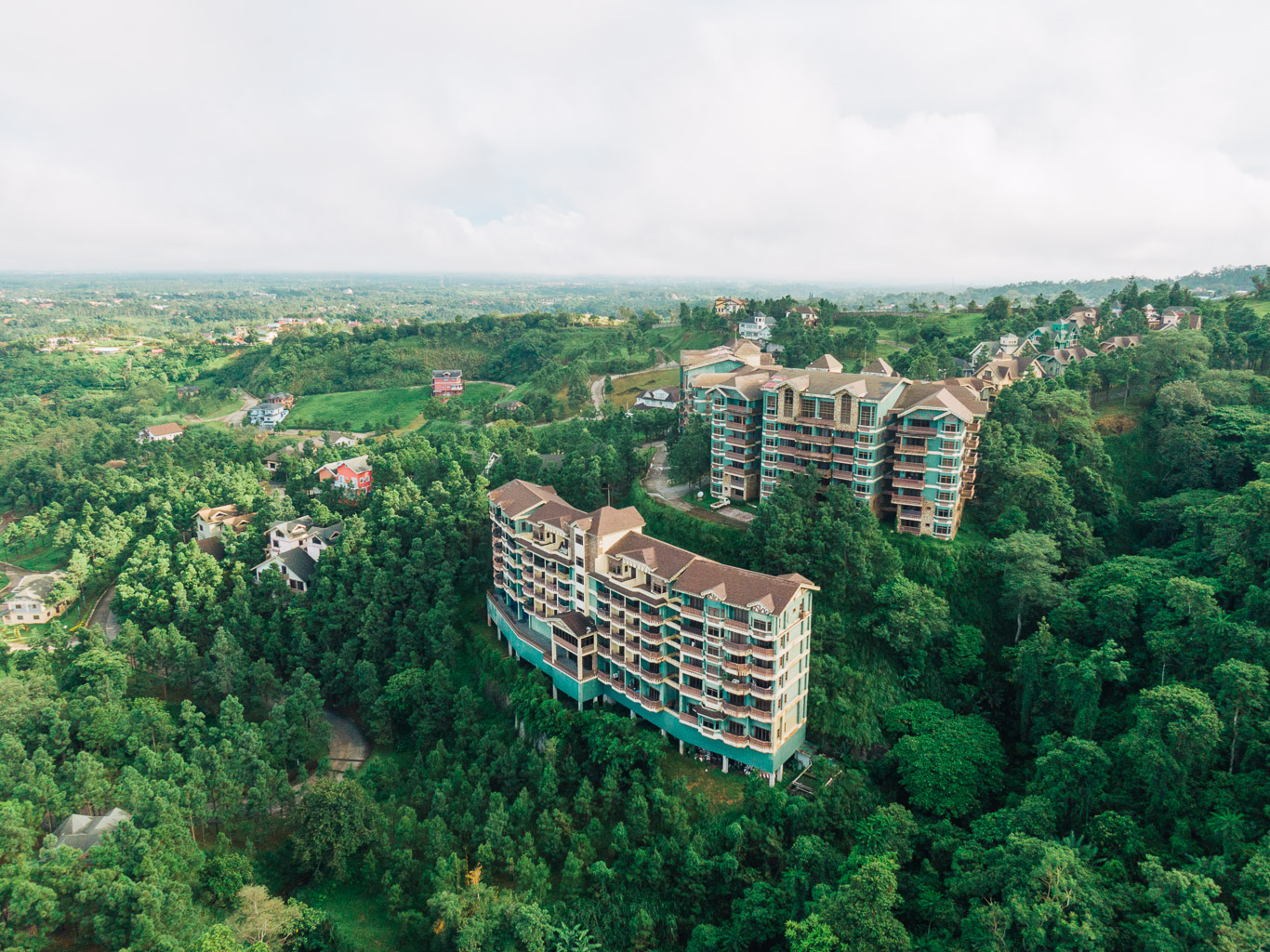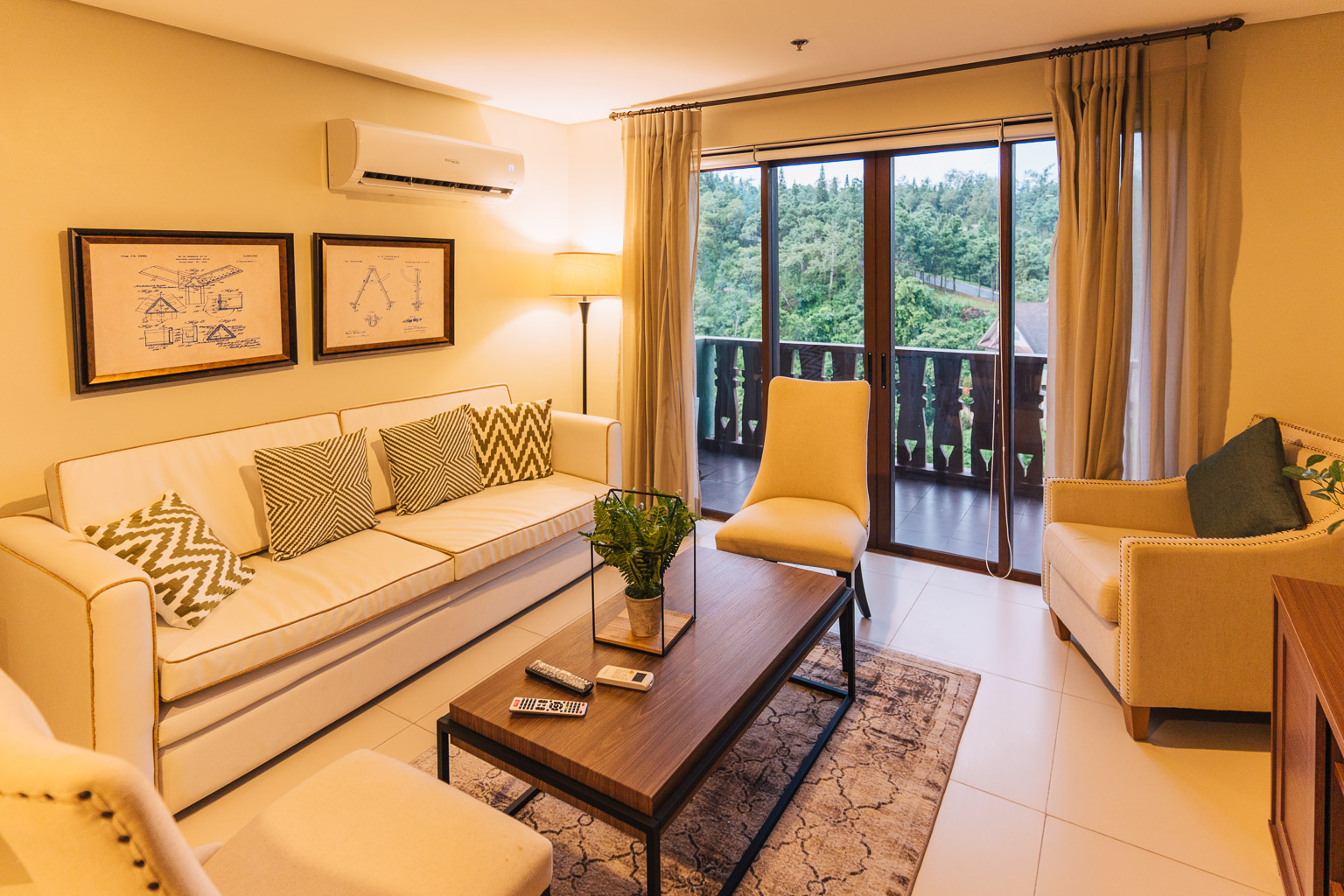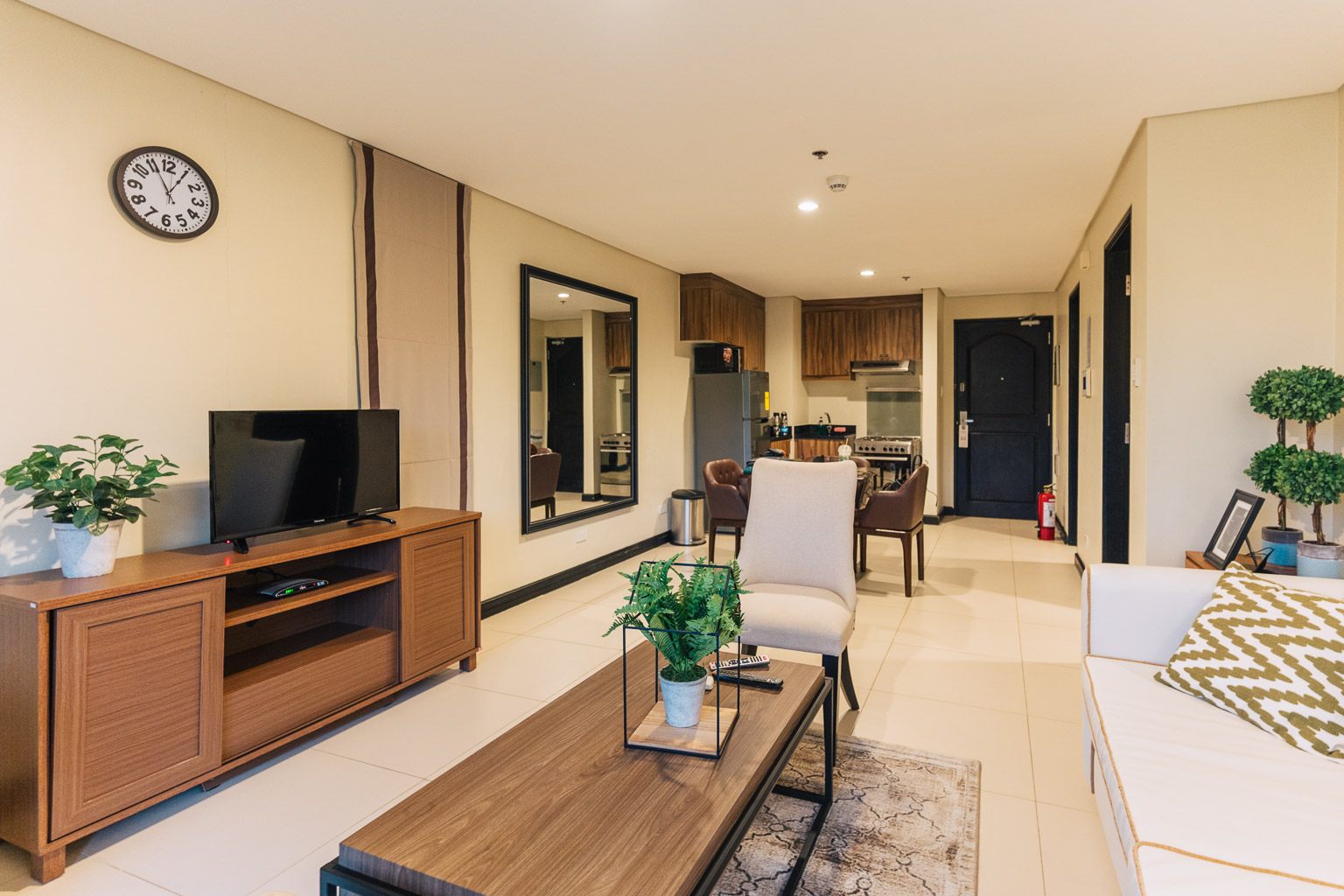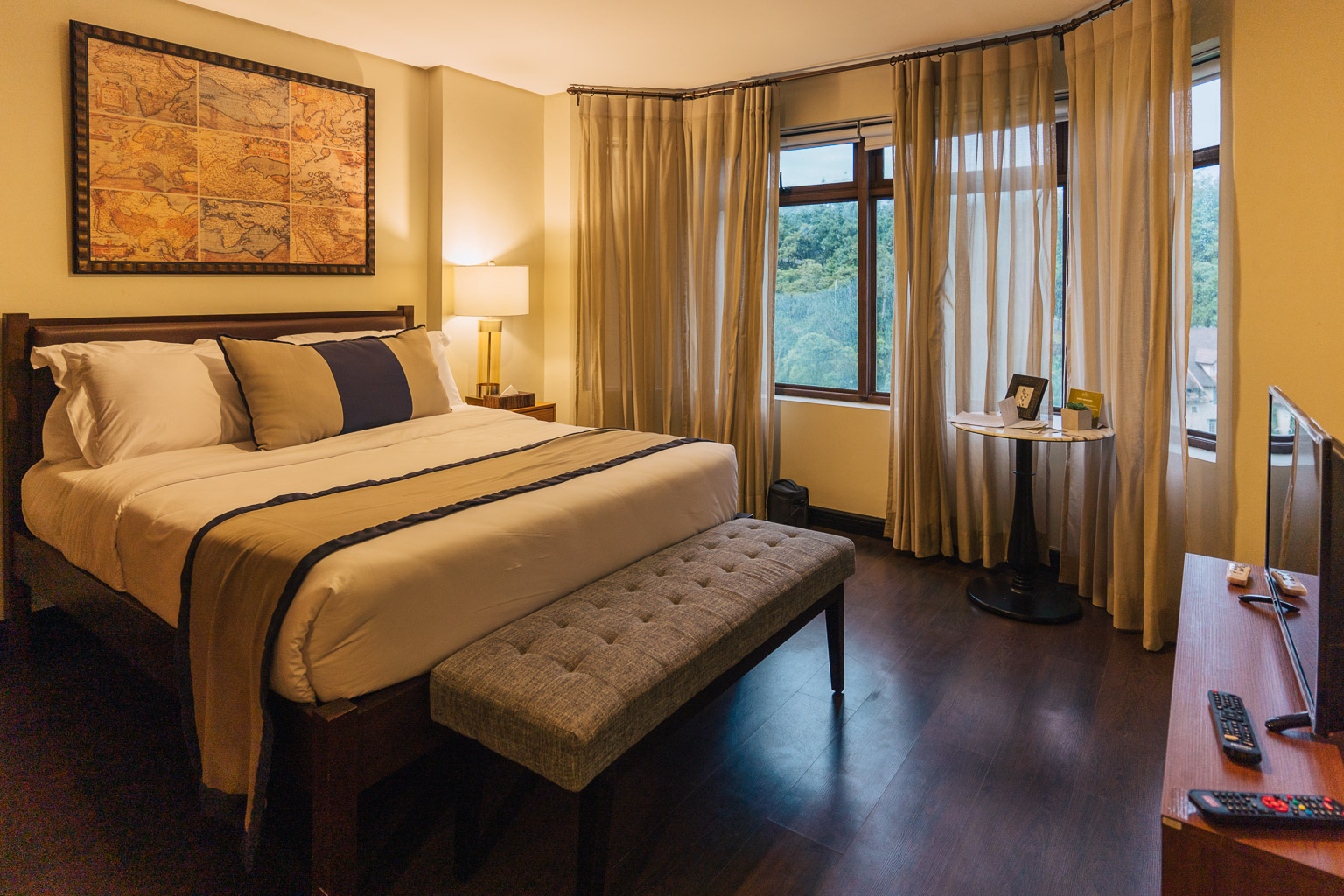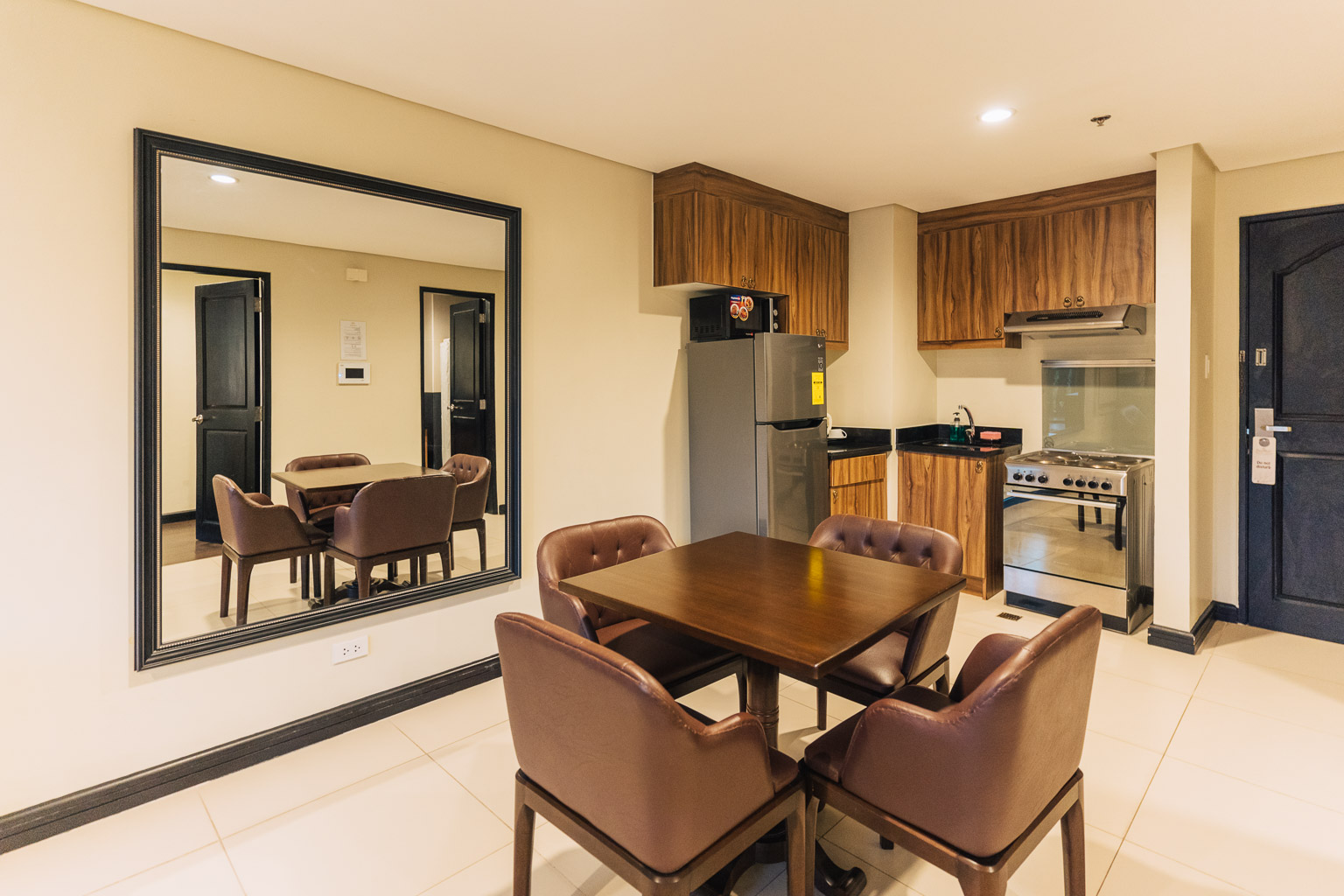 Aside from the exquisite array of pine trees, you can also see the sophisticated Swiss-inspired homes on your suite's balcony.
The hotel also has corporate function rooms, an outdoor swimming pool, a playground for kids, and a lot of world-class inspired cafes and restaurants.
Ruined Project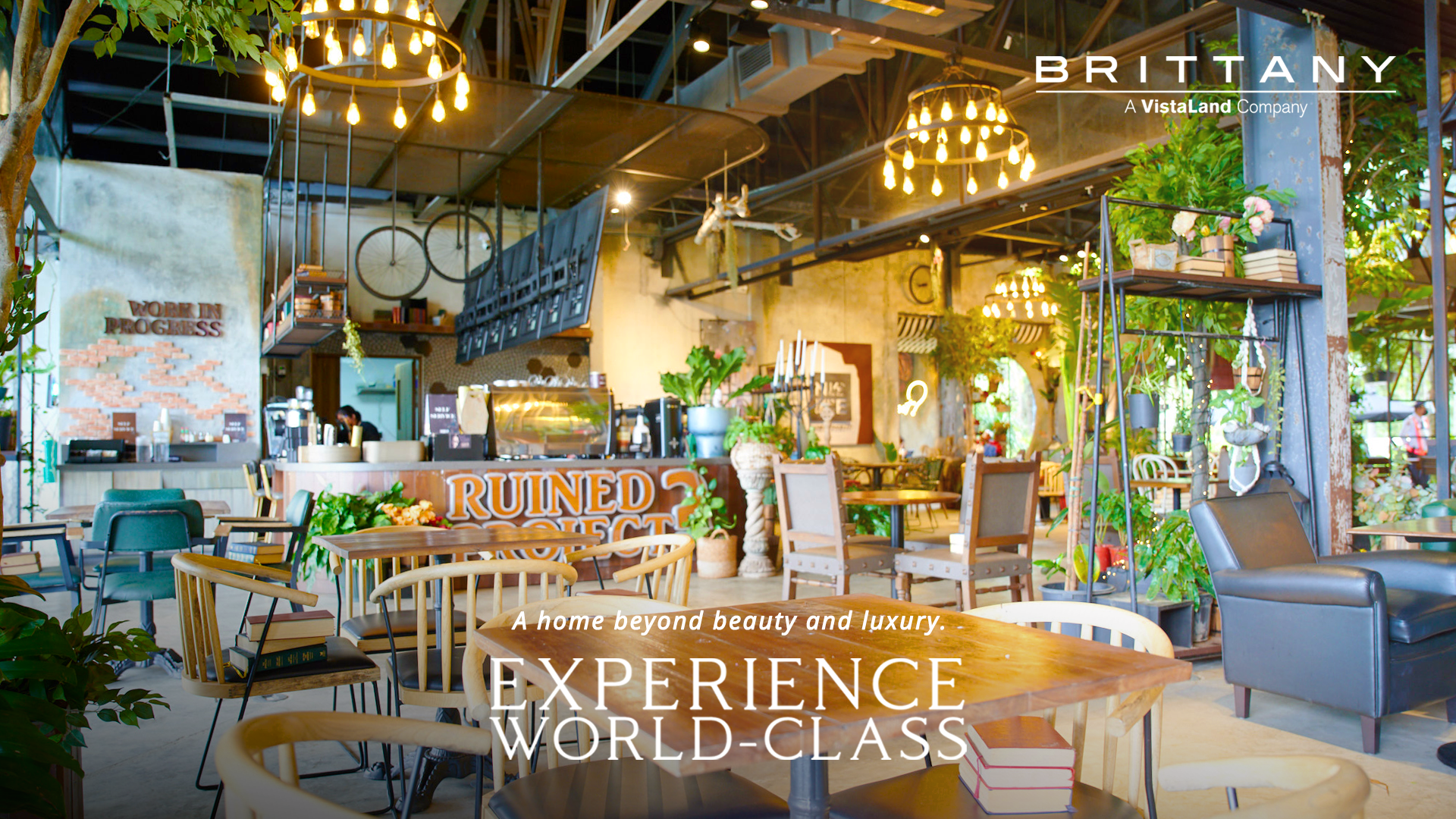 Windmill Lausanne
Cafe Voila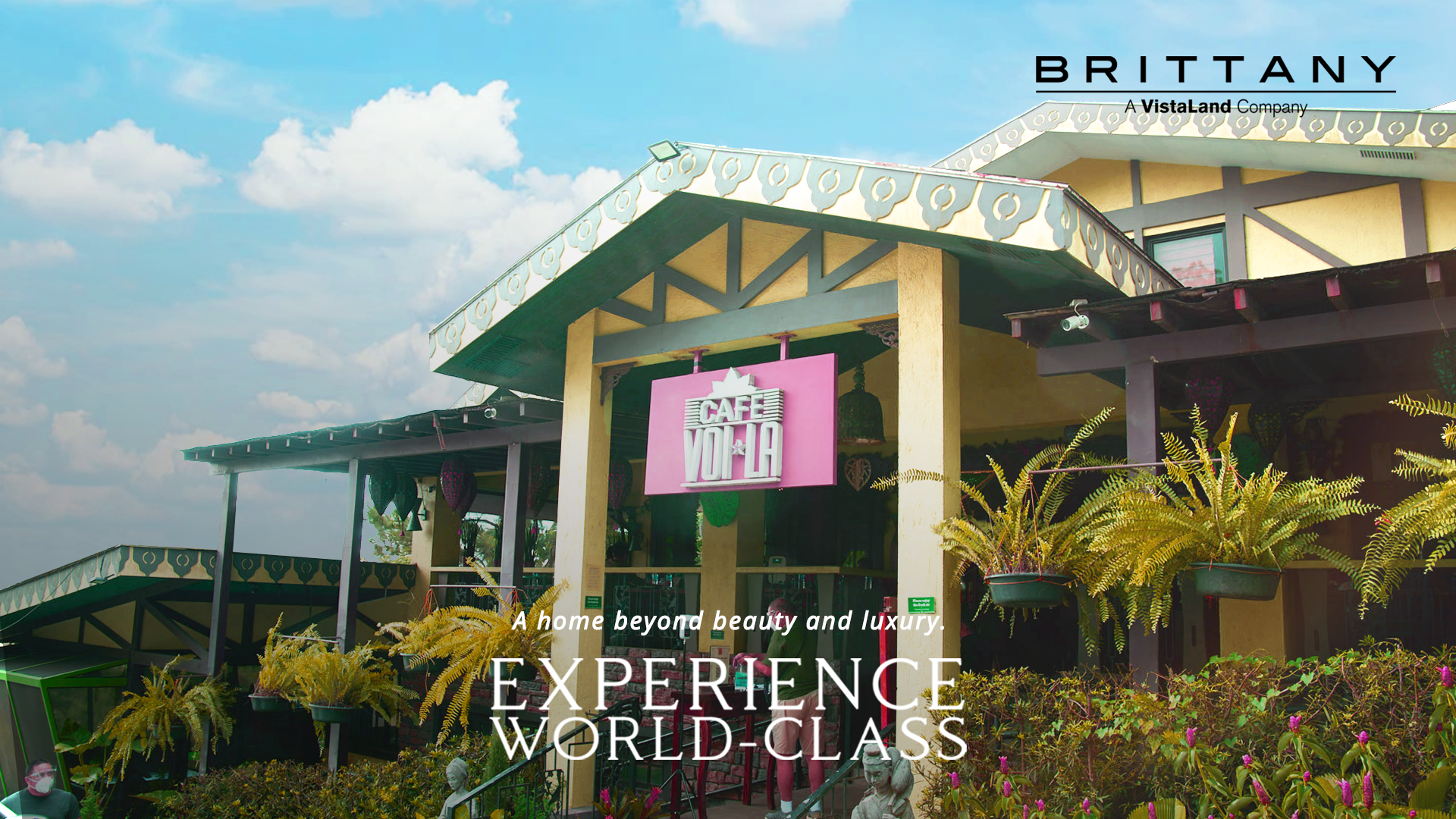 Coffee Project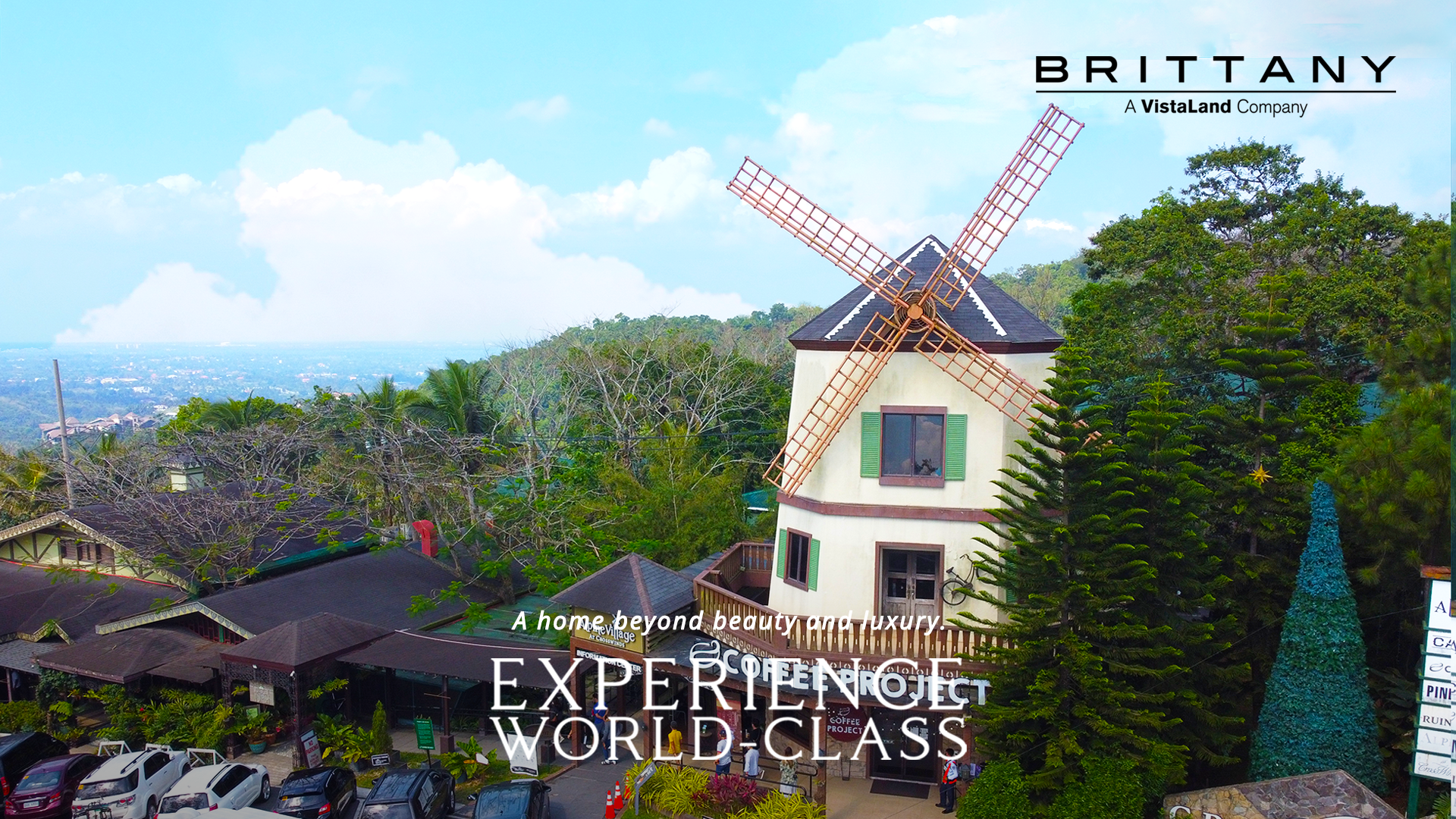 NAPA at Crosswinds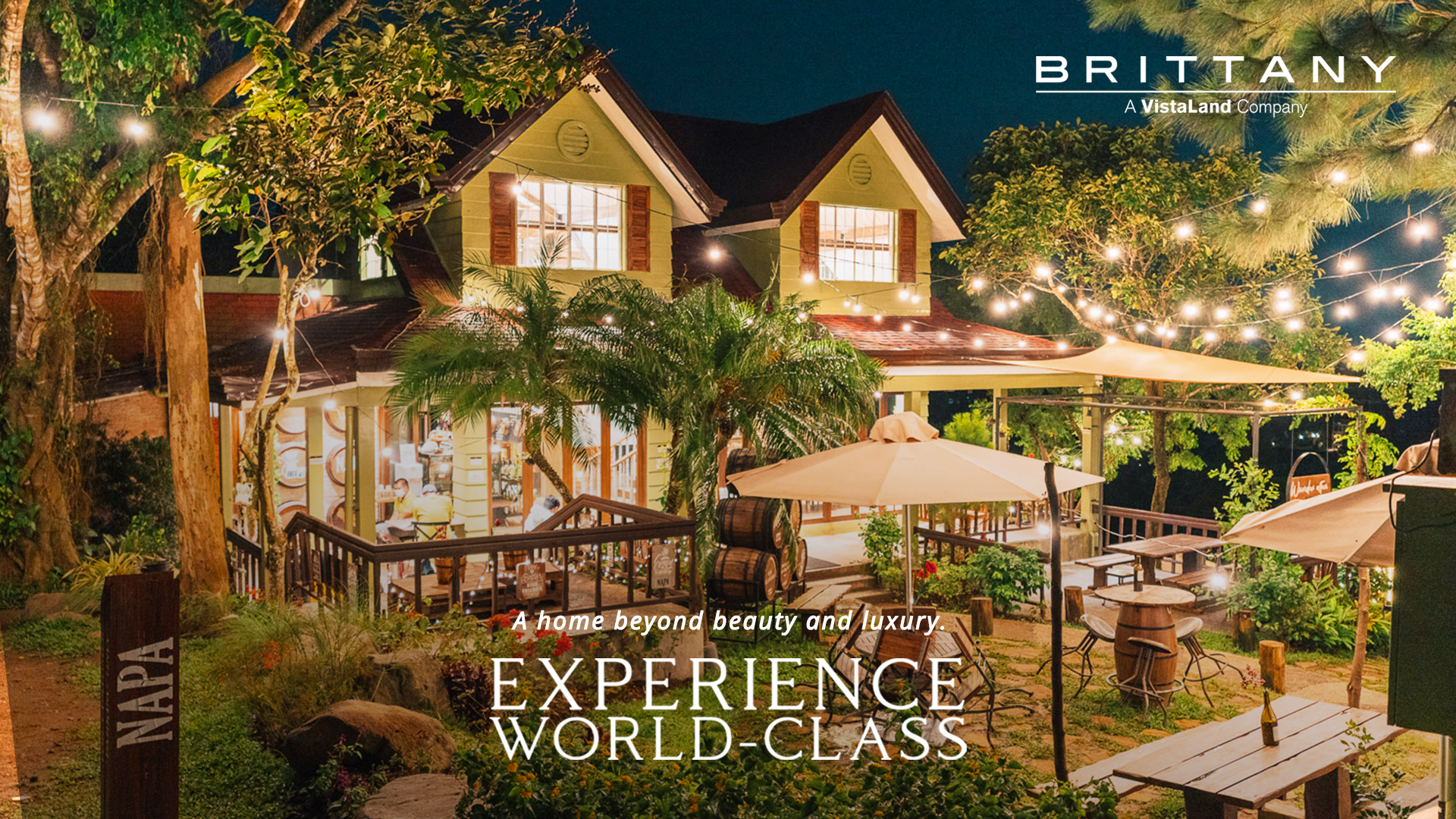 Yama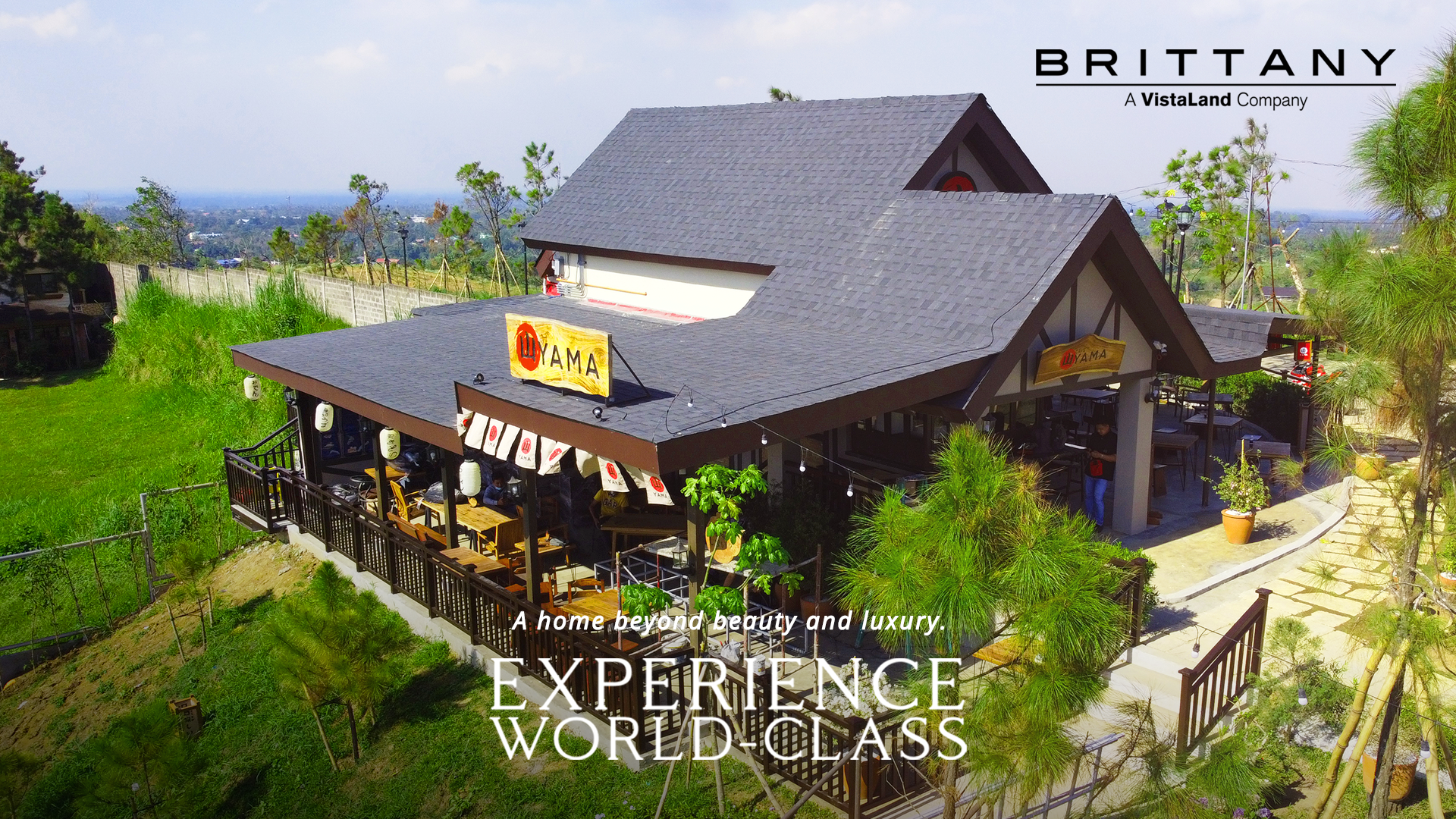 More about Brittany Corporation
Brittany Corporation is Vista Land's luxury residential arm. You can find its luxury real estate properties in Santa Rosa Laguna, Vista Alabang, and Crosswinds Tagaytay. It pioneered developing thematic communities that feature Italian, Swiss, and American Country Style designs and Architecture.
These luxury real estate properties are located strategically near essential community places like schools, grocery stores, and hospitals to provide convenience to their residences.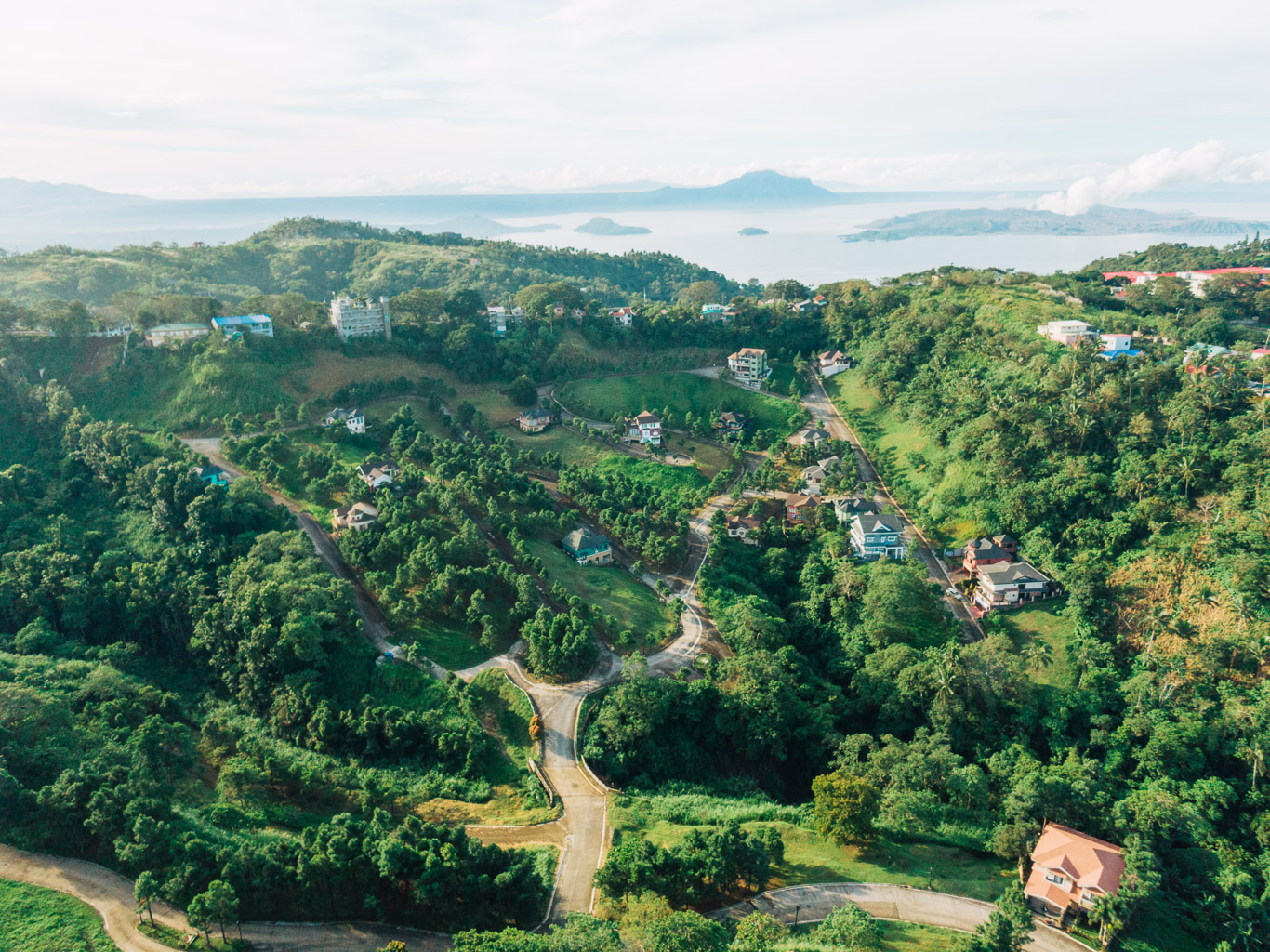 Brittany Corporation also develops luxury condominium units for people who would like to keep their personal space every time they visit the city of Tagaytay. Whether you are a vacation home buyer, an investor, or both, there is a perfect luxury condominium unit for you at Brittany. Check out Brittany's property offerings and see what luxury condominium meets your preference and taste.
Crosswinds Resort Suites, located within Crosswinds Tagaytay, a 100-hectare development by Brittany Corporation, will give you a quick escape from the busy life in the metro. A perfect place that you should consider as your temporary home for your next Tagaytay staycation.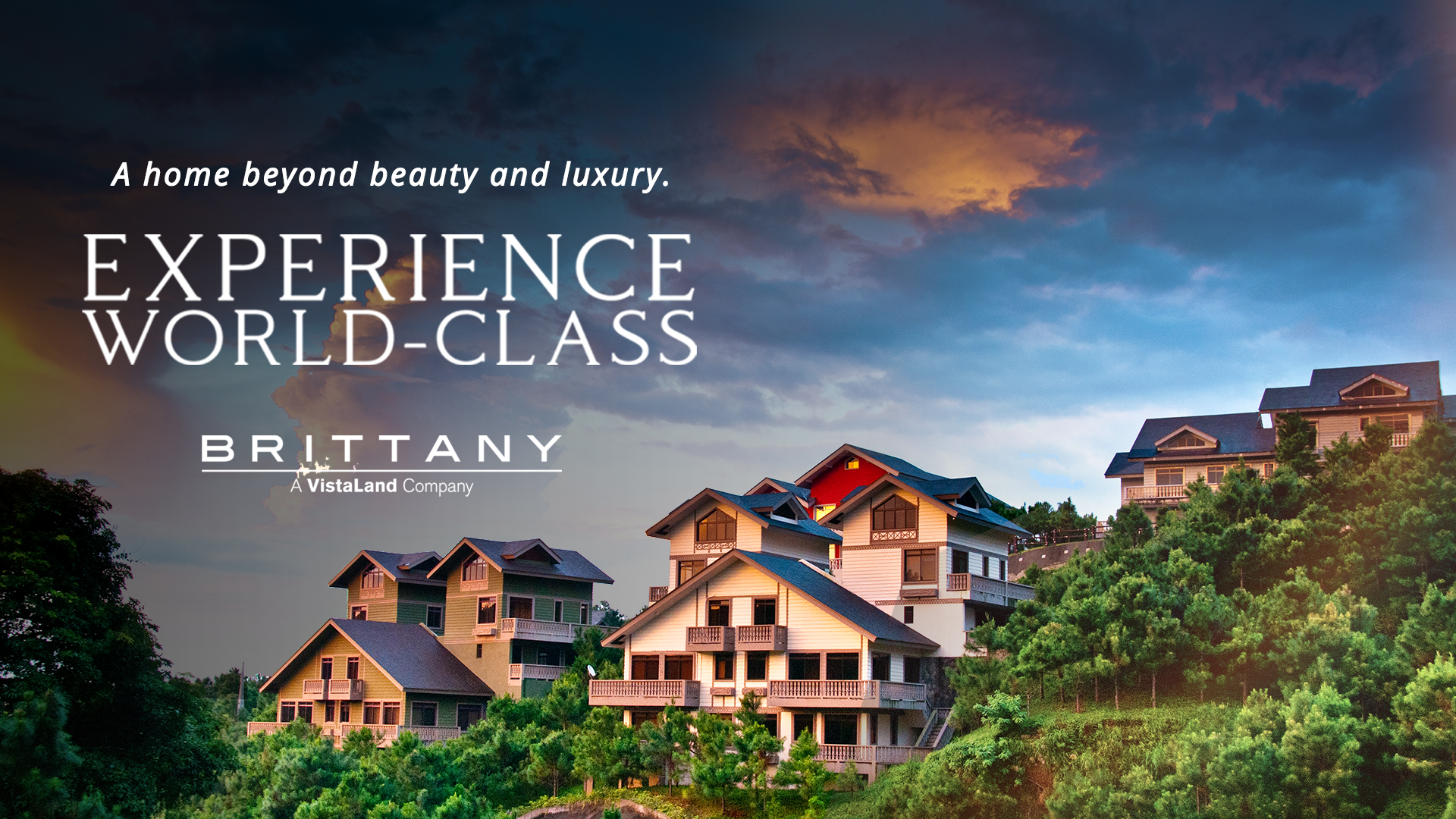 The best hotel for your next Tagaytay staycation depends on you and your preferences. It doesn't matter what place you choose as long as it serves its purpose in making you feel comfortable and gives you that kind of rest you are looking for, then you are good to go. The best hotel in Tagaytay depends on you. Have a restful vacation!
Read Next: Experience Luxury at Home with this 5 Star Recipe
Read Next: Brittany Hosts a Tablescaping Event for Portofino Residents
Read Next: Financial Consumer Protection Laws and Digital Payments
Read Next: Summer Solstice Celebration Ideas at Home
Read Next: How National Tree Day Promotes Greener Communities