BLOGS
Experience Luxury at Home with this 5 Star Recipe
"The way to a man's heart is through his stomach." – This saying has been proven and tested countless times already. If you want to appease someone, you can accomplish it through the use of their palate. This holds true for both genders, regardless of age, regardless of the context. Even a kid is joyful after a nice meal served by his or her mom. It is evidently true that a satisfied appetite gives off positive energy to a person.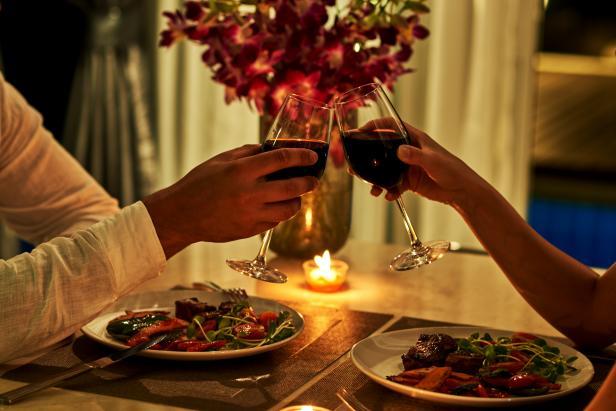 We'd all rather come home after a long day at work to a delicious home-cooked family favorite that a loved one made, right? The noise and buildings, the traffic jams, and the long meetings that never seemed to end would sometimes wear us down. So when we got home, all we wanted to do was sleep. It would be nice to look forward to dinner and wonder what's on the menu for the day.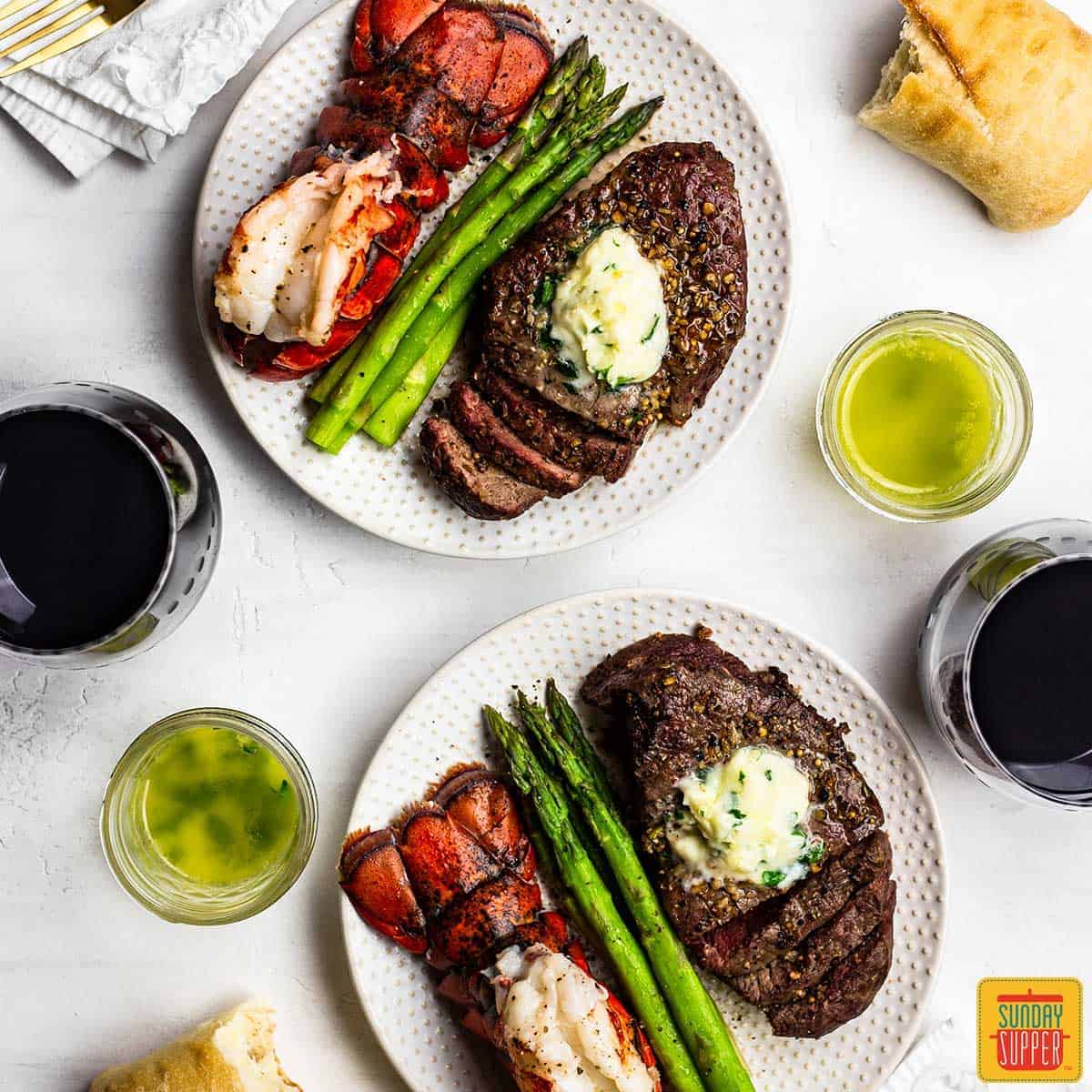 The luxurious way of life that we all picture for ourselves comprises more than simply having expensive possessions such as automobiles, a house and lot, a stylish condo, and similar things. It also involves satisfying your tummy by indulging in delicious food that you've prepared for yourself.
When we think about delicious meals, one of the first things that comes to mind is going to a restaurant that has been rated five stars or higher. Place an order for a multi-course meal with a renowned chef at a restaurant that boasts the most pleasant environment and a breathtaking panorama.
However, going to a fancy restaurant is not required in order to have a pleasant eating experience that includes good food. You, too, can attain and enjoy luxurious meals in the comfort of your own home with just a few easy steps. All you need is a recipe, a shopping list, and a fully stocked refrigerator to make this dish.
Given that we now live in a technological age in which everything can be searched for and watched on the internet with just a few clicks of the mouse, it is no longer difficult to prepare a five-star full-course meal in the kitchen.
You may try searching for whatever cuisine it is that you are in the mood for, and then going to the grocery shop to pick up the goods that are needed. There are already a great number of popular users on YouTube that provide video tutorials that demonstrate how to prepare a variety of foods in the most straightforward way possible.
To give you an idea, here are some of the most straightforward recipes for main courses and desserts that you can prepare and serve at home while giving the impression that you are dining in a five-star establishment:
A five star recipe at Home: Bruschetta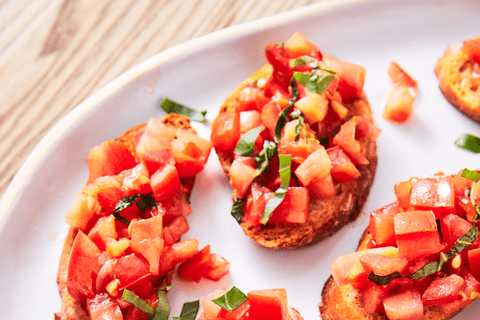 Bruschetta Recipe from delish
This five star recipe relies not only on its taste but also on how you plate it. This is the best appetizer to make since you can use all your remaining ingredients from your main dish and the tomatoes themselves give the dish a big flavor. This doesn't even take one hour to prepare, and you already have a scrumptious snack to serve, even for your visitors.
Step 1: Step 1: In a medium-sized pan over medium-low heat, heat the oil to prepare the marinated tomatoes. Garlic should be added and cooked for 2 to 4 minutes, or until it gets a light golden color. After that, remove the food from the heat and allow it to cool.
Step 2: In a large bowl, toss together tomatoes, basil, vinegar, salt, and red pepper flakes. Add the garlic and oil from the skillet and toss to combine. Let it marinate for at least 30 minutes.
Step 3: Toast the bread in the interim: Set the oven to 400 degrees. Place the bread on a sizable baking sheet and lightly oil both sides. Bread should be toasted for 10 to 15 minutes, flipping halfway through, until golden. Bread should be allowed to cool for five minutes before using halved garlic cloves to rub on the tops.
Step 4: Spoon tomatoes on top of the bread just before serving.
Other appetizers you can consider are fajitas, salads, pizza, and other finger foods such as fries, mini sandwiches, or some trail mix.
A five star recipe at Home: Truffle Mushroom Pasta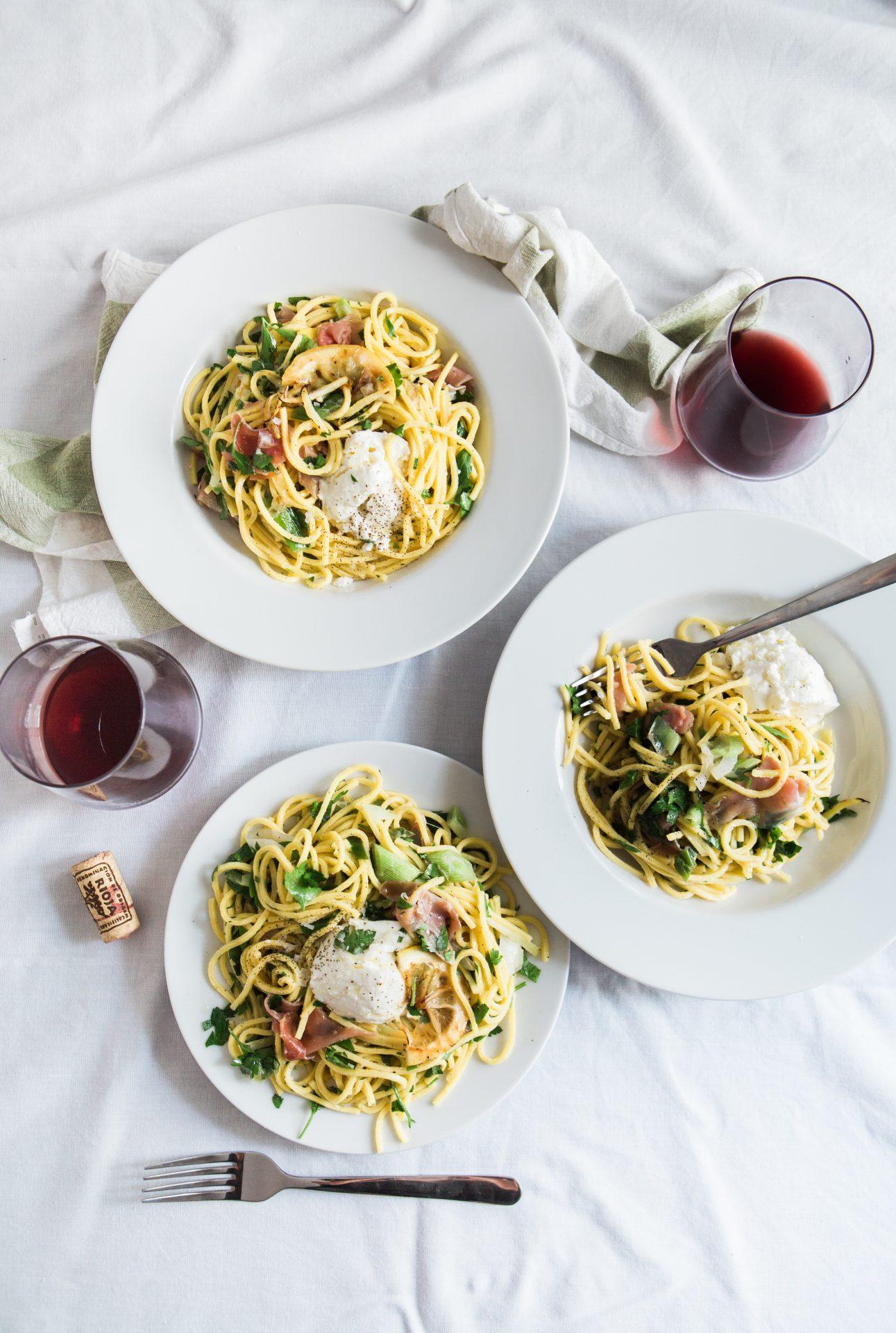 Truffle Mushroom Pasta recipe from Girl Gone Gourmet
Step 1: Cook the mushrooms and chopped garlic in butter until the mushrooms have given off water. I used baby portobello mushrooms, but you can use any type of mushroom.
Step 2: Start boiling water for the pasta while the mushrooms are cooking. I used fettuccine, but you can use any long pasta.
Step 3: Take the mushrooms out of the pan and melt a little more butter before adding the cream. Once the cream is hot, add the shredded truffle cheese and stir until it melts and the sauce comes together.
Step 4: Add the cooked pasta and a few tablespoons of the starchy pasta water to the sauce. This will help thin the sauce. Stir it all together, top with fresh parsley and a little more grated cheese, and serve.
You can never go wrong with Pasta. With the right amount and minutes of boil, your pasta will be al dente and will be the top-notch main course. You can cook pasta with shrimp, leftover meat, parmesan cheese, white sauce, salmon fillet, or chunks from chicken breasts. Most five-star restaurants have kinds of pasta since it's an all-time favorite. The good thing about pasta recipes is that they can be baked or put into heat to warm the next day as long as you put them in your fridge.
A five star recipe at Home: Steak salad with mushrooms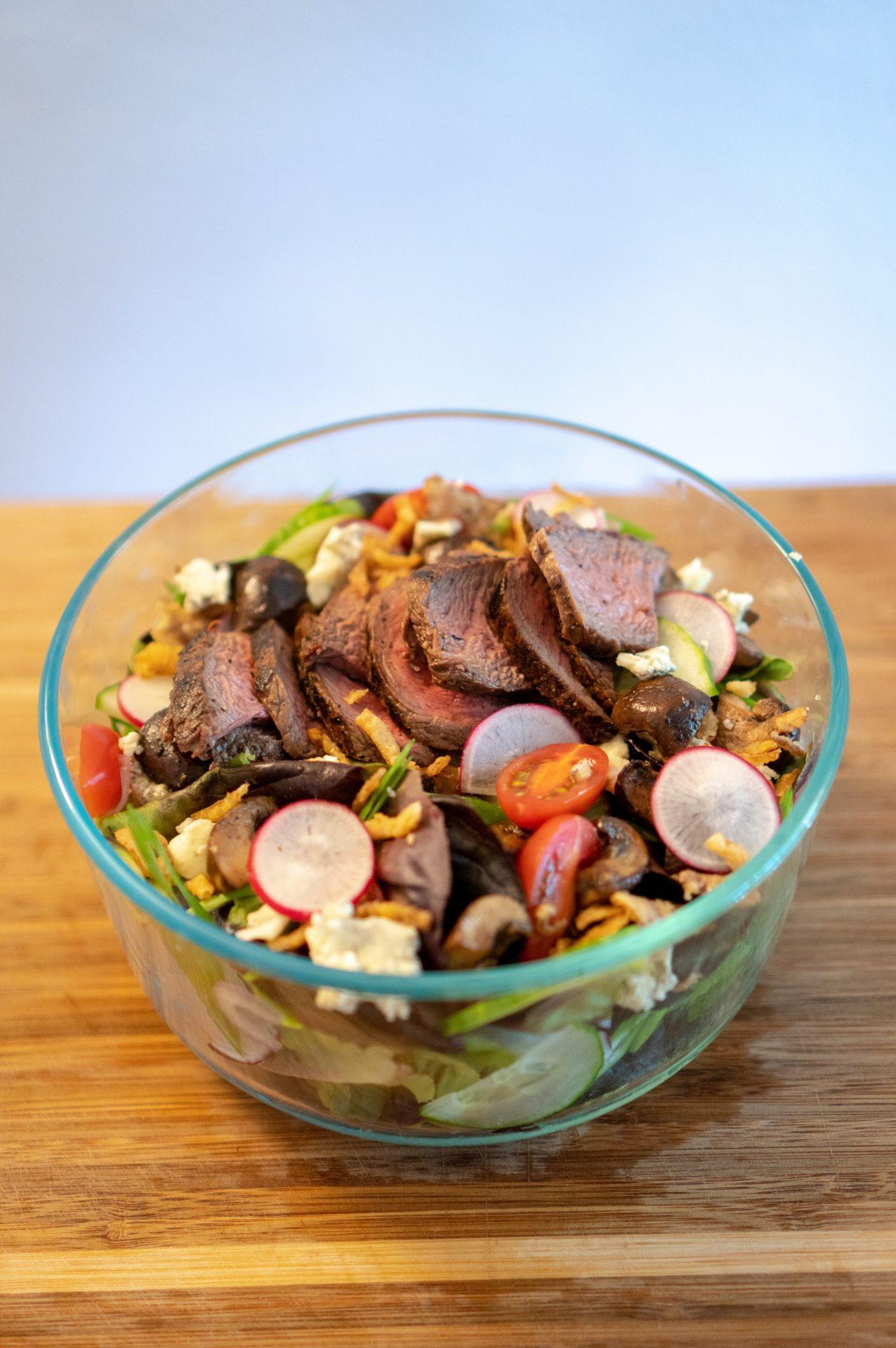 Steak Salad with mushrooms recipe from Girl Gone Gourmet
Step 1: Saute the mushrooms in a skillet with some olive oil. Once they have released their moisture and are nicely browned take them out of the pan.
Step 2: Cook the steak in the same pan over medium-high heat until it's cooked to your preferred doneness.
Step 3: Slice the steak into thin slices against the grain and then make the dressing by whisking balsamic vinegar with mustard, olive oil, garlic, and salt and pepper.
Step 4: Pile the spinach, onions, and parsley on a plate (or divide between two bowls). Top with the mushrooms, steak, and cheese. Add the dressing and enjoy!
Steak can be cooked in plenty of ways. By just adding ground pepper and salt, garlic, spices, and butter as toppings, you can already enjoy steak at home. Steak is a healthy choice for people who like meat but want to keep their body healthy. Steak can either be cooked in a skillet or placed in an oven. It can be served with a salad, vegetables or some mashed potatoes. Even if it can be a bit pricey, it's a simple recipe the whole family will love.
A five star recipe at Home: Lemon-Ginger Icebox Cake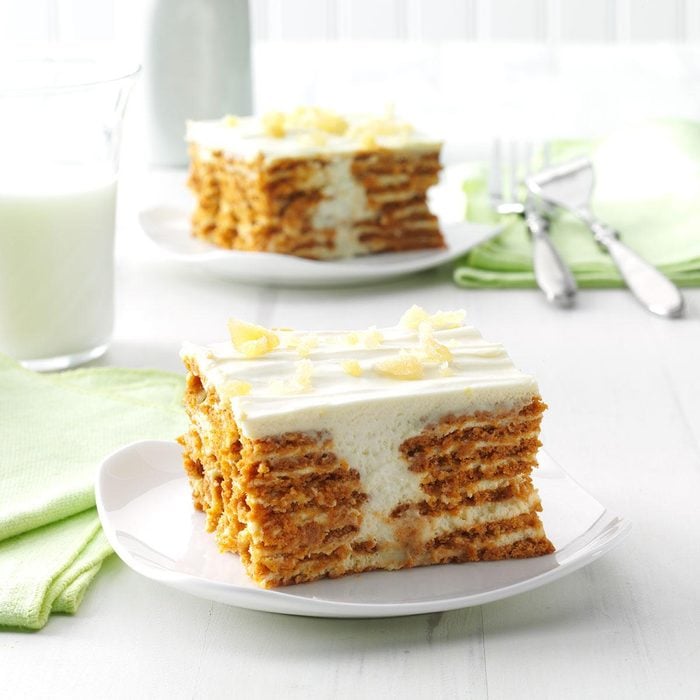 Lemon Ginger Icebox Cake recipe from Taste of Home
Step 1: Mix the cream cheese and lemon zest together in a large bowl until smooth and creamy. Mix in lemon curd until it is completely smooth. While continuing to beat at a medium-high speed, gradually add the cream. Beat until soft peaks form.
Step 2: Arrange 9 cookies to cover the bottom of a square dish measuring 8 inches; cover with approximately 2/3 cup of the cream cheese mixture. Iterate the layering process six times. Crystallized ginger can be sprinkled on top. Refrigerate while covered for at least two hours, preferably overnight.
Any dessert can be improved by adding lemon juice and/or lemon zest in the appropriate amounts. The sweetness of any delicacy is well complemented by this tart flavor. Any sweets will have their flavors enhanced by using this.
If you cook in your own kitchen, you have access to a wide variety of ingredients and can create a wide variety of dishes. provided that you have the appropriate appliances, such as a slow cooker, an oven, or anything else of the sort.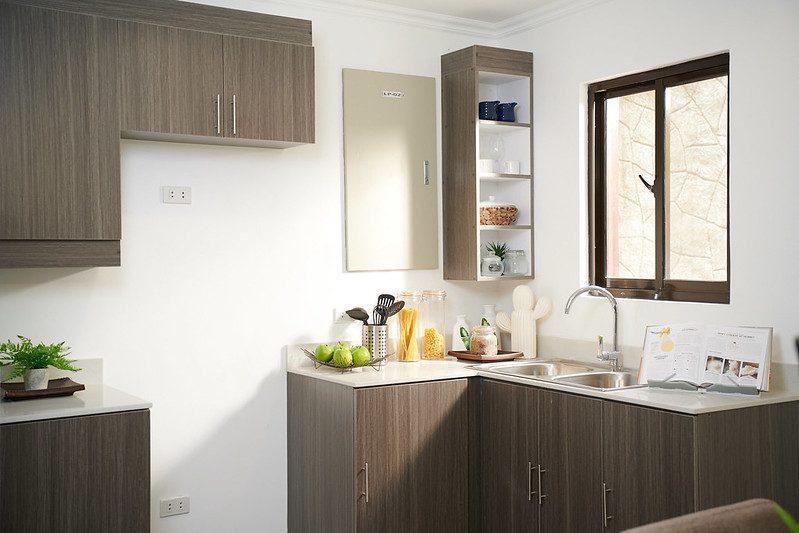 As a result of the fact that you are currently residing in the Pietro home, you are able to make use of the spacious kitchen that provides you with plenty of room for food preparation and the installation of some of your most treasured home appliances. In addition, if your home is decorated in an Italian style, all you need is a steak or a glass of wine, and you'll feel like you've stepped into an upscale eatery in Italy.
A five-star experience at your dinner table
You can already consider anything eaten at your dinner table to be a five-star experience as long as it is presented and enjoyed with your loved ones in the convenience of your own home, regardless of what is eaten there. The flavor of a dish that has been prepared at home isn't the only wonderful aspect of eating one of these meals.
Of course, that is important, but the fact that it was cooked by a significant other in your life is what truly elevates its level of specialness. Therefore, even if it was prepared by the most well-known, skilled, and experienced chef in the world, the food that awaits you when you get home will still be superior to anything else.
The best place to live in: Portofino Alabang
If you're thinking about going out to eat, having a home in Portofino Alabang, namely the Brittany model, gives you a lot of options to choose from. If you want to spend quality time with the people you care about, the ideal option is to prepare meals at home; if that's not possible, going out to eat is a close second.
It is great that there are several different dining alternatives nearby and within walking distance for residents of Portofino Alabang.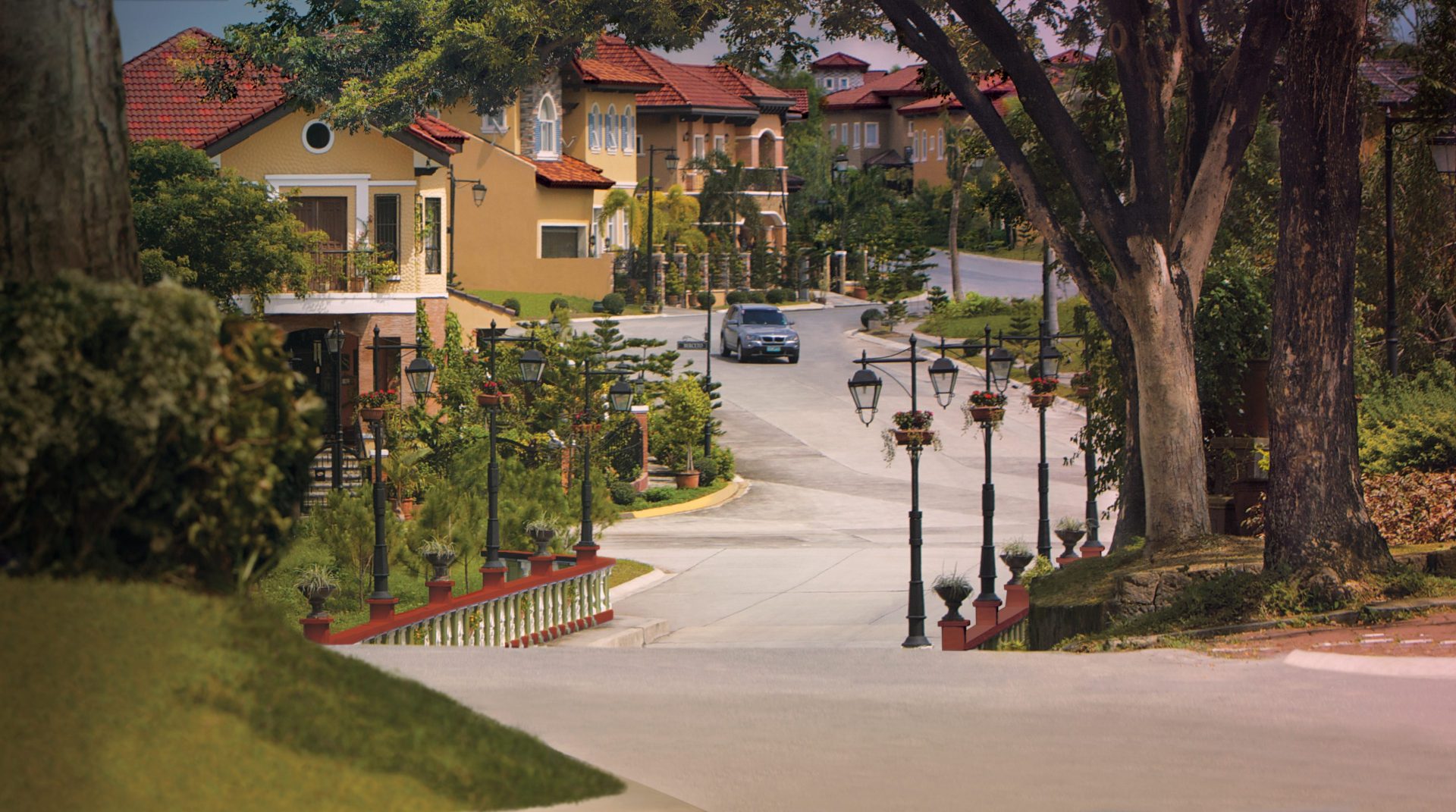 The EVIA lifestyle center, which some people refer to as the crown jewel of the South, can be reached from the community in just five minutes. They have upscale dining options in addition to popular franchise restaurants.
You may always utilize the expressway to get to Manila in around half an hour or less if you decide to eat at the hotel instead of going out. Portofino is also close to the SOMO mall, which is located within Daang-Hari and features a variety of quick-service dining options.
A few of the most extravagant homes in the Philippines can be found in the Portofino Alabang community. On the more sedate side of the metro area, they have both houses and lots available for purchase. Living in this community allows you to achieve "The Life" you've been working for since it has a high degree of safety, facilities, and amenities that are on par with the best in the world.
Read Next: Must-Try Steakhouses in the Philippines
Read Next: Cooking the Perfect Steak Each adn Every Time