BLOGS
Italian Meat Dishes for Your Vista Alabang Home
Once you've invested and moved into the Italian-inspired home of your dreams at Portofino, Vista Alabang, it's only right to celebrate by cooking up delicious Italian cuisine to serve for your friends and family.
Traditional Italian meat dishes such as many variations of pizza and pasta have already been incorporated into our own culture and knowledge of food, but these pizza and pasta dishes are more than just our familiar and usual cravings.
Italy is known for its appreciation for the arts, its excellent selection of food, and its unique recipes that date back thousands of centuries from Italy's famous Renaissance period up to the present, where the traditional meets modern taste. In Italy, creating and serving dishes is truly an art form one can practice from the comfort of their own home, especially their distinct meat dishes; whether it be chicken, beef, or pork.
What makes an Italian-inspired luxury lifestyle?
Italian luxury living is the presence of grand spaces, a celebration of beauty through Italian-inspired architecture, beautiful yet functional home interiors, and an exclusive community that is much like living in the wonders of Southern Europe. This sort of living is being able to provide your family with a high-quality lifestyle and, of course, being able to eat scrumptious Italian cuisine not only on special occasions.
Here are some Italian meat recipes you can try out for your Vista Alabang Home.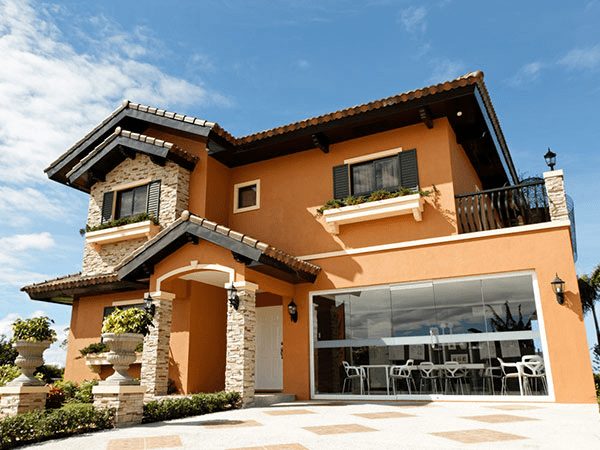 What are the most popular Italian meat recipes?
Taste Atlas ranks the Italian meat dish Carpaccio from Venice, Italy as the Top 1 among the Most Popular Italian Meat Dishes. Most commonly known for being served as an appetizer, Carpaccio as a meat dish consists of thin slices of raw beef sirloin with olive oil, and lemon juice. Its thinly sliced beef is recommended to be perfectly trimmed without fat, cold, and either sliced with a sharp knife or pounded. To serve the dish, carpaccio originally needs to be served on a cold shallow plate and dressed with white truffle or cheese shavings. With its raw beef and olive oil goodness, it is a dish that has made a name not only in Italy but across the globe. Other variations of the dish use slices of raw fish instead of meat, a good alternative for those who wish to lessen meat in their diet.
If you're looking for the most popular Italian protein dishes served and enjoyed in numerous luxury restaurants around the world, going for Carpaccio is one of the best choices you can make. After all, the Top 1 ranking would mean the best of the best dishes in all of the Italian cuisine making it a great dish to serve to your family.
What are some Italian meat dishes?
Aside from the famous appetizer Carpaccio, there are other delicious Italian meat dishes that made the list of most popular in Italy and a recipe made by one of the most famous Italian chefs, Giuseppe Cipriani. Since Italian cuisine is all about the art form and exquisite taste, following traditional recipes would most probably produce the best results. Fret not, as there are other dishes that will surely be enjoyable to cook and eat at the same time.
Italian cuisine and Italian-inspired luxury lifestyle go best hand-in-hand. Discover luxurious Italian-inspired ready homes in Portofino Alabang, Philippines offered by Brittany.
Glorious Bistecca Alla Florentine steak
Originating from the enchanting city of Florence, Italy, Bistecca Alla Fiorentina is well-known for its thick-cut beef. The Bistecca Alla Fiorentina dish is exclusively prepared using tender dry-aged beef from the Chianina cattle, an Italian breed, grilled over a hot flame. The Bistecca Alla Fiorentina grilled beef is always served in the traditional Italian style sanguinoso or rare, paired with red wine.
Enjoying a family dinner at your premium Portofino Alabang luxury home, feasting over Bistecca Alla Fiorentina, a Florentine steak, along with some rustic bread would be as luxurious as one can get.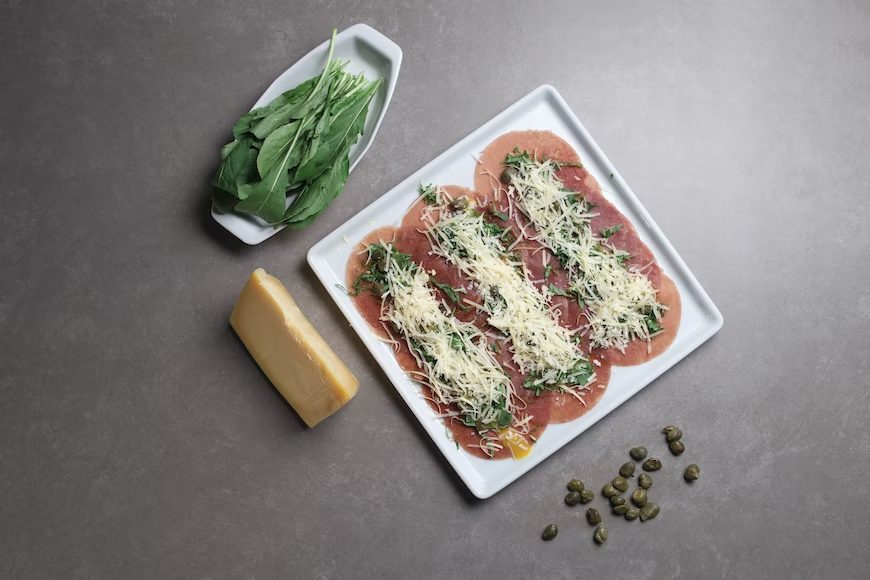 Porchetta: a taste of festive, traditional Italy
All over Italy, Porchetta is almost always seen; whether in restaurants or served as street food, the recipe's flavor, and popularity are one for the books. Porchetta is carefully deboned pork roast generously flavored with salt, garlic, rosemary, and other fresh herbs then stuffed with either fat or pieces of meat, depending on the location. The meat is then rolled up and slowly roasted with firewood, surely a tasty cuisine for all ages.
As both a national and regional pork dish, many variations have come up for this dish, and is even served on its own or in a sandwich as a likewise delicious street food in Italy.
Fresh herbs such as fresh sage and bay leaves are the primary ingredients of a Porchetta, making it both a flavorful and aromatic meat dish you can try out. During the new normal, your very own luxury Portofino Heights Vista Alabang home garden can also be a place to grow healthy fresh herbs you can add to the meat recipe. Daang Hari Subdivisions are also ideal for these types of home gardens.
Italian chicken meat with tomato sauce: Pollo Alla Cacciatora
Italian protein dishes are not only beef and pork, chicken meat is also used in the most famous dishes in Italy such as the Pollo alla Cacciatora. Described as a timeless regional cuisine said to be from Tuscany, the dish is made of cut chicken browned in a pan and flavored with onion, celery, and carrot. However, the most distinct taste of Pollo Alla Cacciatora is from its sauce: red wine, chopped peeled tomatoes, and fresh herbs.
A similar dish to Pollo Alla Cacciatora which mainly consists of tomato sauce is the famous Pizzaiola from the Italian region of Naples with juicy cooked steak, olives, and capers.
For fresh herbs and vegetables with Saltimbocca Alla Romana
Saltimbocca Alla Romana is an Italian cuisine made of pan-fried veal cutlets wrapped in Italian prosciutto and dressed in fresh sage and sautéed with white wine. The dish features the delicious prosciutto, either raw or cooked, which is savory thinly-sliced ham. Saltimbocca Alla Romana is said to have originated in the Alps region and has been served since the 1800s.
Host the perfect virtual wine tasting at your Portofino Heights luxury home with some Barolo wine and a side dish of Saltimbocca Alla Romana and the well-loved prosciutto, which is also sautéed with white wine.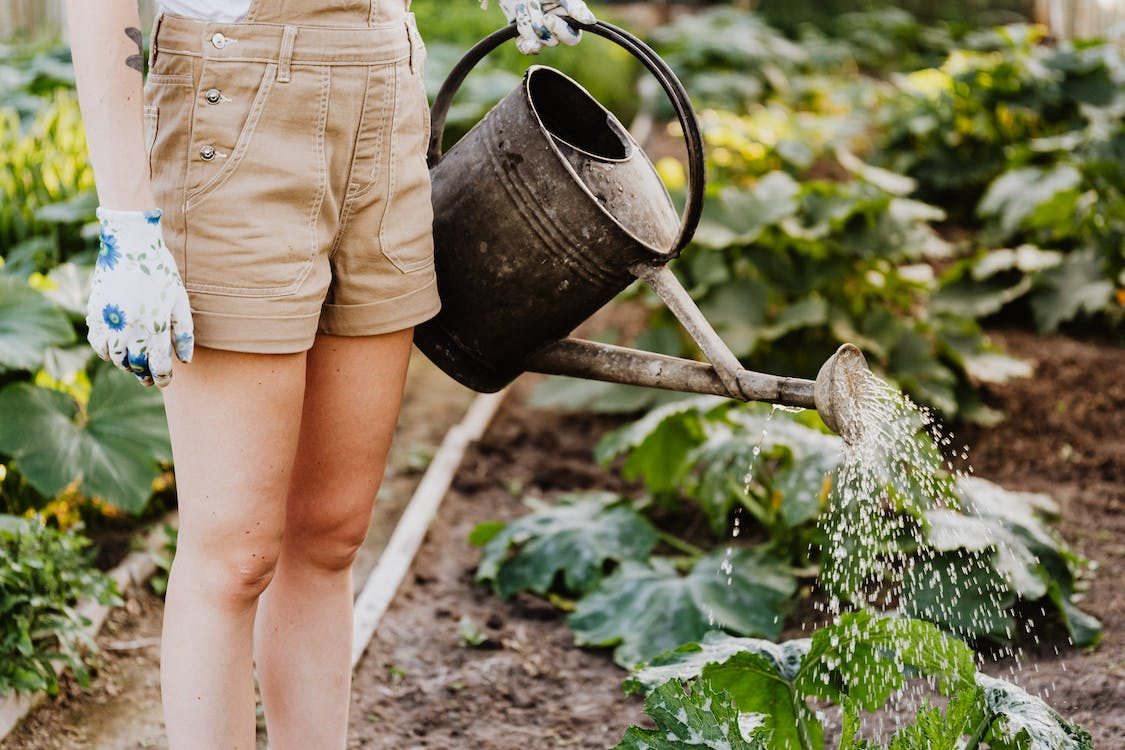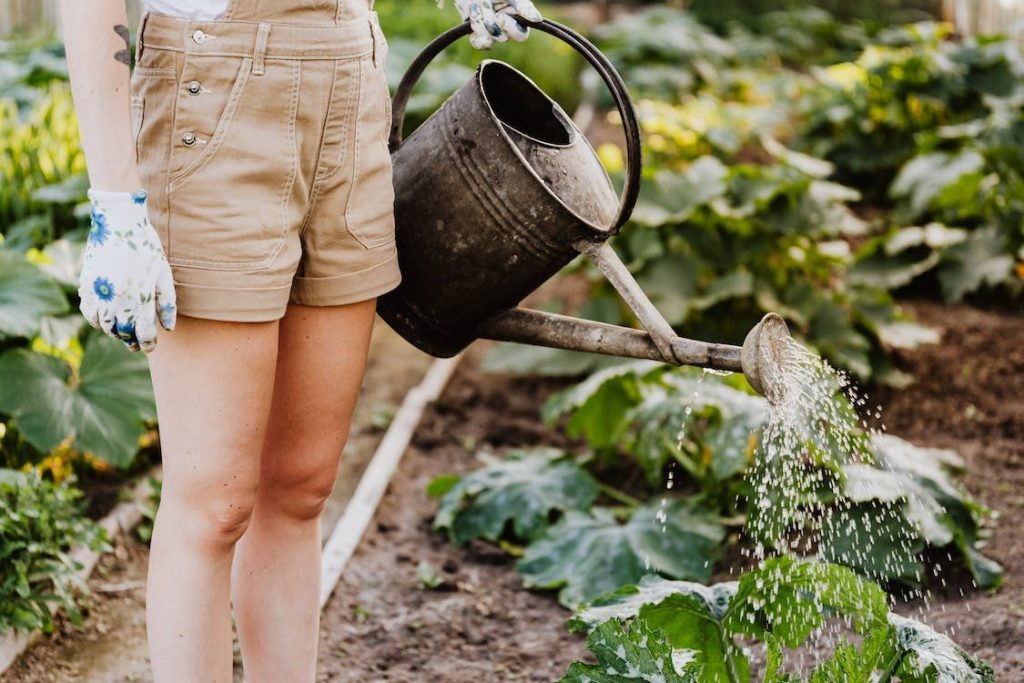 Another delicious veal meat dish: Cotoletta Alla Milanese
A dish that is similar to Saltimbocca Alla Romana, Italian meat's Milanese version which is Cotoletta Alla Milanese has the main ingredient of veal cutlets which are pounded, covered in breadcrumbs with butter, and pan-fried. The dish and its modern counterpart which is an inch-thick veal meat chop is a popular Milan cuisine that will surely put a smile on the faces of the people you love and even visiting friends or relatives.
Luxuriate at your Milan-Esque Amore home at Portofino Heights, Vista Alabang with delightful dishes such as Cotoletta Alla Milanese and the other mentioned Italian dishes in this article.
Pork Involtini (Involtini di maiale)
This dish is known in Tuscany. It is consisted of sliced and flatted pork loin seasoned with spinach, ricotta, salt and black pepper with nutmeg spread over it. Usually rolled and kept together by a toothpick and then used with olive oil, added with white wine at the end to make the meat tender.
Brodo di Carne
This is a home-made recipe of beef broth. Very easy yet very soothing beef broth recipe and delicious for adults even to children. Just one sip of this can make one feel better. Preparing this can depend on your cooking methods. It can be slow cooked for three hours or just an hour using a pressure cooker. The ingredients are also very simple. Just your beef meat, paired with spices such as onion and a pinch of salt, then add carrot and celery. That's it, an Italian dish serve at home!
Manzo all'aceto
An Italian dish orginated from Lombardy. It's beef rolls famous with red wine vinegar, olive oil, seasoned with salt and pepper, and capers. Usually simmer in just low heat until the beef tenderized. Once it produces it own juice, it is poured over to keep it juicier and then topped with caper. This is the known among the Milano working classes that can be eaten whether hot or cold.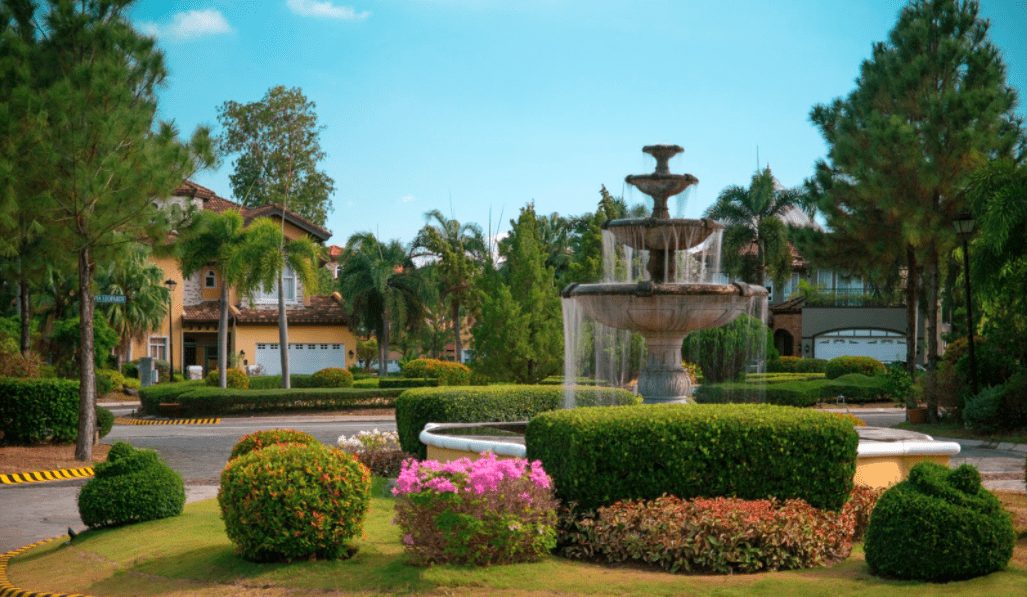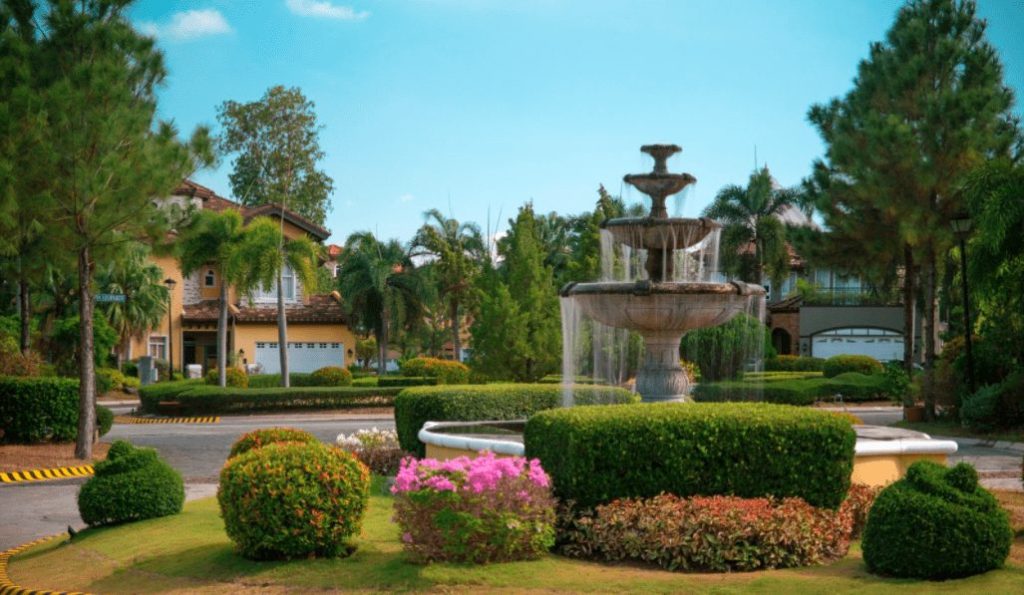 Luxury living with luxury Italian cuisine
Your luxury Italian-themed lifestyle would not be complete without the delicious taste of Italian cuisine. Aside from the usual dinner, actually creating a new normal fine dining experience can also be one of the options to celebrate any occasion at home. Even better, Italian fine dining experience would be the cream of the crop.
Brittany Corporation, the premiere luxury home developer in the Philippines, offers luxury house and lot in Daang Hari with Portofino Heights in Vista Alabang that does not fail to capture the beauty of Italian homes. Portofino Alabang achieves in designing the sublime beauty of historic cities in Italy.
With a priority on wellness, enjoyment, and luxury, Brittany's luxury house and lot in Daang Hari is the ideal place for an Italian-inspired lifestyle for you and your family. Surely, luxurious living in Brittany's ready homes are perfect for both homebuyers and investors alike. Among these ready homes are: Pietro, a 2-story Italian home, Raphael, the biggest ready-for-occupancy home in Portofino, and Lorenzo, which is the newest offer.
Aside from Daang Hari, Brittany has other offerings in different locations such as Tagaytay, Sta. Rosa, Baguio, and Sucat. Follow Brittany on their social media and keep posted on their official website to know more about luxury properties for sale.
Suggested Read: Dinner Ideas For A 5-Star Homecooked Experience
Suggested Read: What Defines Italian Home Interior Design
Suggested Read: Portofino: Italian-Themed Luxury Houses
Suggested Read: Investing In Portofino's Luxury Homes
Suggested Read: What Is It Like Living In Portofino