BLOGS
What Is It Like Living in Portofino?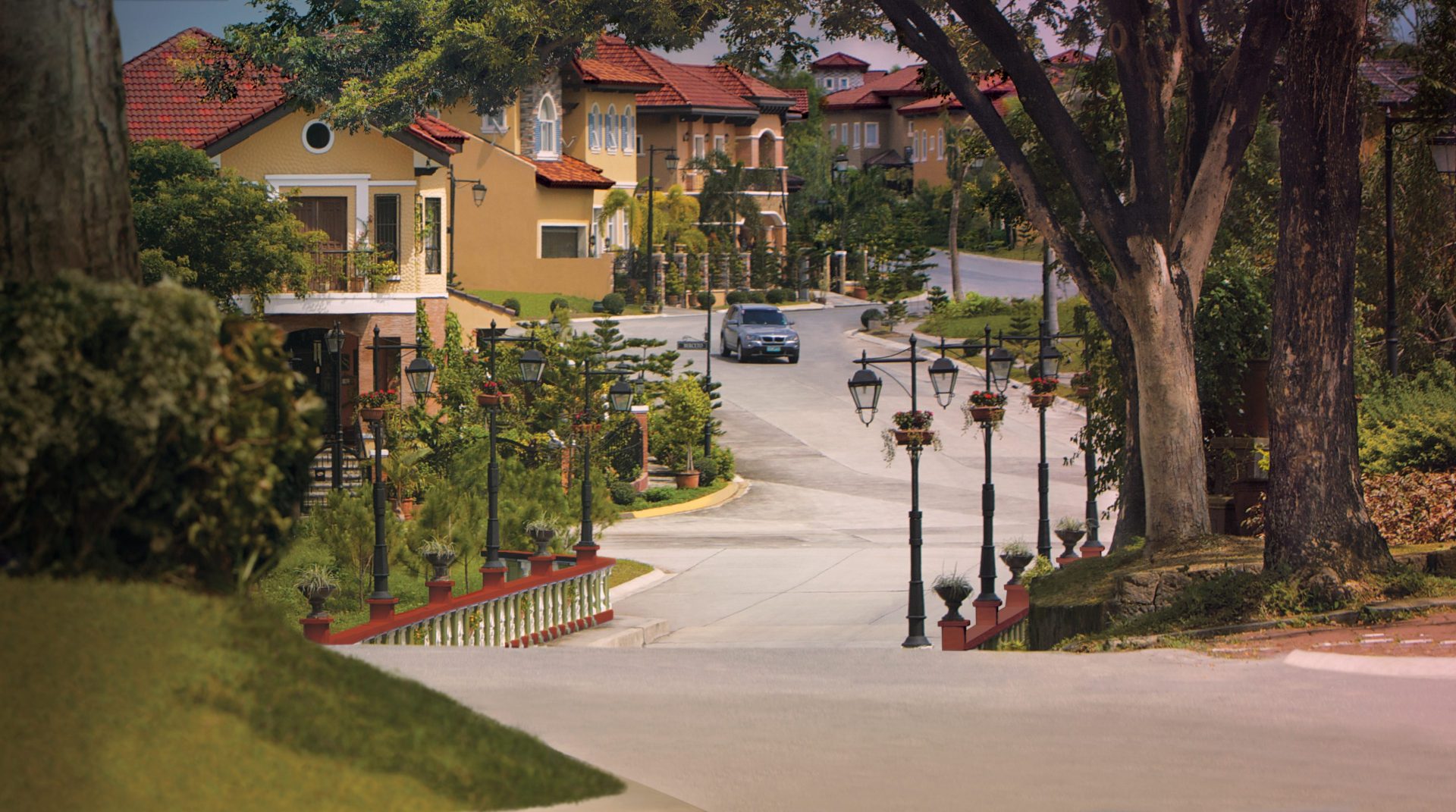 The Italian lifestyle encourages "la dolce vita," or "the sweet life." This lifestyle philosophy means enjoying everything that life has to offer, from the grand luxuries to the small joys. La dolce vita can mean having a delicious cup of espresso in your home right as you wake up in the morning. It can also mean taking a calm walk around your neighborhood in the late afternoon sun. Of course, you can always indulge in good food with your family and friends or spend a day swimming in the cool blue waters.
Brittany Corporation brings the la dolce vita experience to Filipinos with Portofino Alabang, a carefully planned Italian-themed luxury community under Vista Alabang. Inspired by the sunny countryside of Italy, Portofino Alabang is one of the most sought-after Daang Hari subdivisions. This luxury community brings the Italian lifestyle to  Philippine shores, enabling more families to experience world-class Brittany living with an Italian twist.
Get to Know Portofino Alabang
Alabang: A Prime Location
Portofino Alabang is the flagship luxury development by Brittany Corporation, the luxury real estate arm of Vista Land. Under Vista Alabang, Portofino Alabang is a 1,500-hectare estate with three luxury enclaves. These luxury enclaves are Portofino Heights, Portofino South, and Amore at Portofino.
Inspired by Life in the Italian Riviera
From the community's name, you can quickly determine that living in Portofino by Vista Alabang is inspired by the beauty of Portofino, Italy. Portofino is a small fishing village that soon grew in popularity among tourists and vacationers. It has become a top destination for tourists who want to set foot on the coast, enjoy that sea air, and feel connected to everyone who has visited Portofino before them. People who visit the Italian riviera never fail to fall in love with the Portofino harbor, taking several photos to remember the Mediterranean sea by. The light, the boats, the landscapes, and the beach are filled with so much beauty and charm.
Brittany is the country's premier luxury real estate developer that specializes in themed communities, and Portofino Alabang is only one of their projects inspired by a world-class destination. It is the perfect place to
Vista Alabang's Portofino takes the very best of Italy and brings it to a master-planned community in the south. Upon entering these Daang Harri subdivisions, you will be welcomed by wide, treelined streets, gardens, fountains, and Italian-inspired statues. But the Italian influence does not stop there. Luxury houses in Portofino also take inspiration from traditional Italian architecture. Homes here at Portofino feature gabled roofs, private courtyards and gardens, and towers.
Choose Between Different Luxury Homes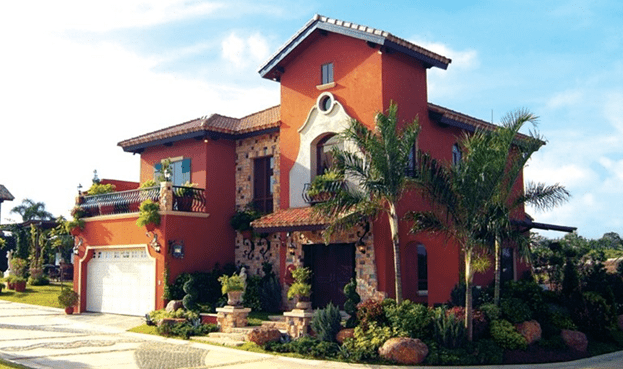 Living in Portofino, residents can choose from a variety of model houses that best fit their family's lifestyle and needs. Each Portofino home is a multi-level luxury house with several bedrooms, spacious living spaces, a fully equipped kitchen, a private garden, and garage space. In Portofino Heights and Portofino South, you can choose between five luxury model houses: Ghiberti, Rafaello, Leandro, Pietro, and Antonello. For Amore at Portofino, you have additional options, such as the Lorenzo or the Carletti model.
Each of these homes has different features, but all are rooted in beautiful Italian architectural details. These luxury homes feature wrought iron balustrades, cupolas, large windows, gabled roofs, and stone wall details. No matter which luxury real estate investment you choose at Vista Alabang, you are sure to find your dream Italian home at Portofino.
Portofino luxury real estate embodies the very best of Brittany living as generous spaces allow for deeper connection within the family. While each family member can have their own space to pursue their interests, shared living areas in the home are built for bonding and coming together as a family. Create healthy and delicious meals in a spacious kitchen and dine together in a grand dining room. Enjoy movie nights in a living room that can accommodate everyone in your family.
While grand moments are memorable, small pleasures are also part of Brittany living and la dolce vita. Enjoy a quiet morning on your Portofino balcony as you sip a warm cup of coffee with your partner. Or have a fun afternoon picnic in your garden and enjoy the sunshine and the blue skies.
Portofino Alabang: The Best Place to Live in Alabang
Access to the City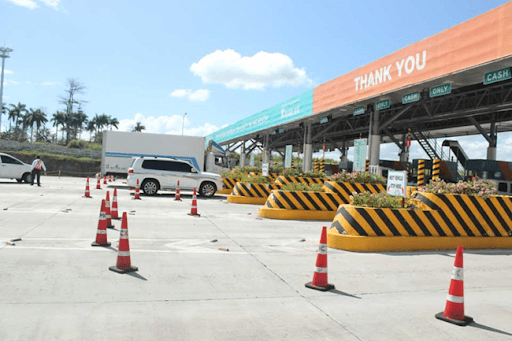 Alabang is the crown jewel of the south, with access to thriving city attractions as well as calm and quiet nature landscapes. Alabang gives its residents the best of both worlds, which is truly the meaning of luxury living. Alabang is also home to several luxury real estate developments, including the biggest luxury real estate community: Brittany Corporation's Portofino Alabang.
Located along Daang Hari Road, Portofino is comprised of three luxury enclaves: Portofino Heights, Portofino South, and Amore at Portofino. All three luxury enclaves are designed to bring Italy to Alabang, with cobblestone pathways, pocket gardens, and stunning architecture.
Vista Alabang is one of the Daang Hari subdivisions easily accessible through the Muntinlupa Cavite Expressway and the South Luzon Expressway. Amore at Portofino is also a quick 20-minute drive away from Ninoy Aquino International Airport 3 and the thriving city centre that is Bonifacio Global City. Getting to and from Metro Manila from Portofino is truly an easy drive.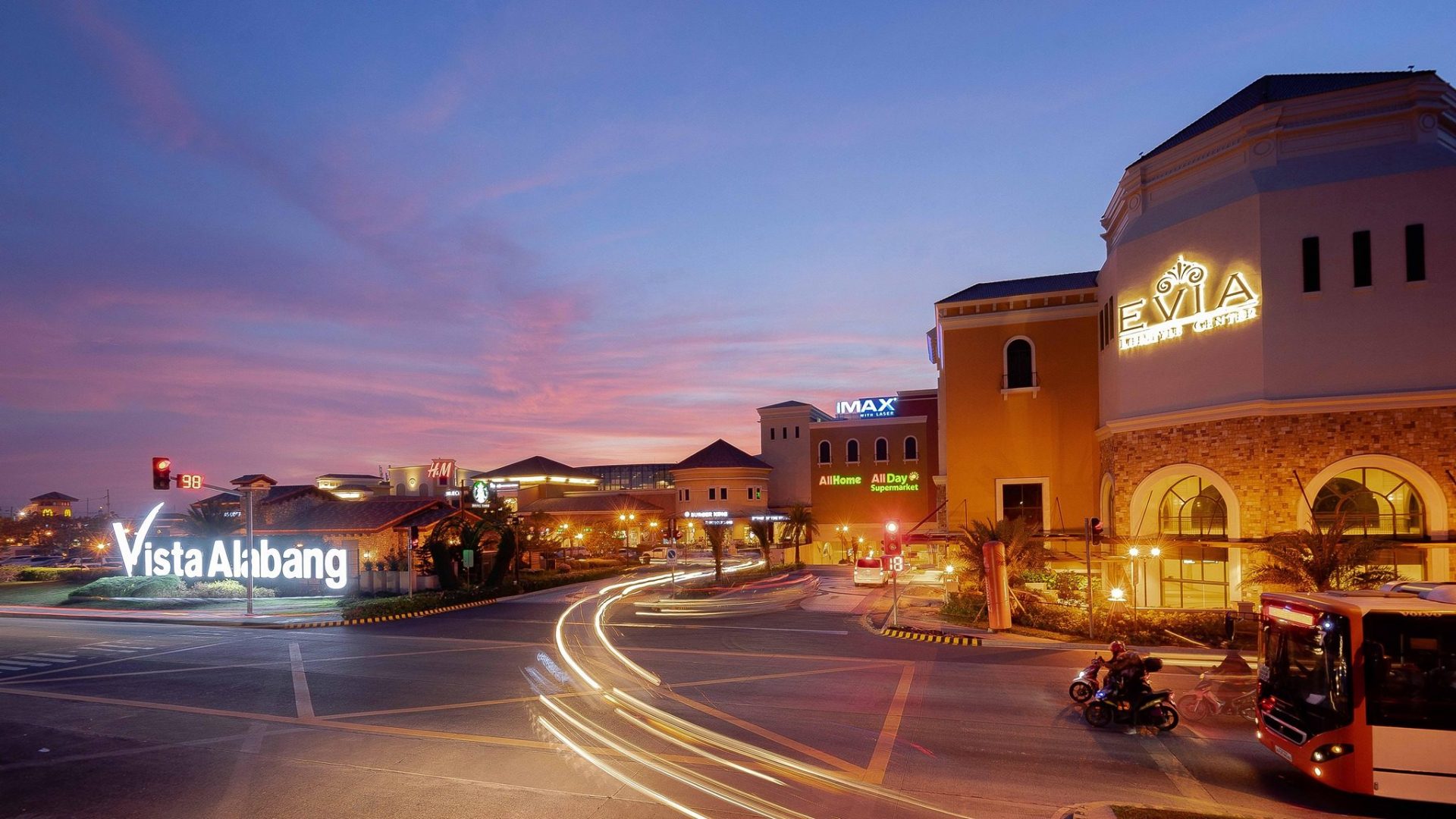 Portofino is also located conveniently close to Evia Lifestyle Center, where Portofino residents have access to some of the best restaurants and cafes that Alabang and Metro Manila has to offer. Feel like a fancy dinner outside? A quick drive to Evia will surely satisfy your fine dining cravings.  With the finest dining and shopping establishments practically at your doorstep, Brittany living really gives you a complete la dolce vita experience.
Wide Open Spaces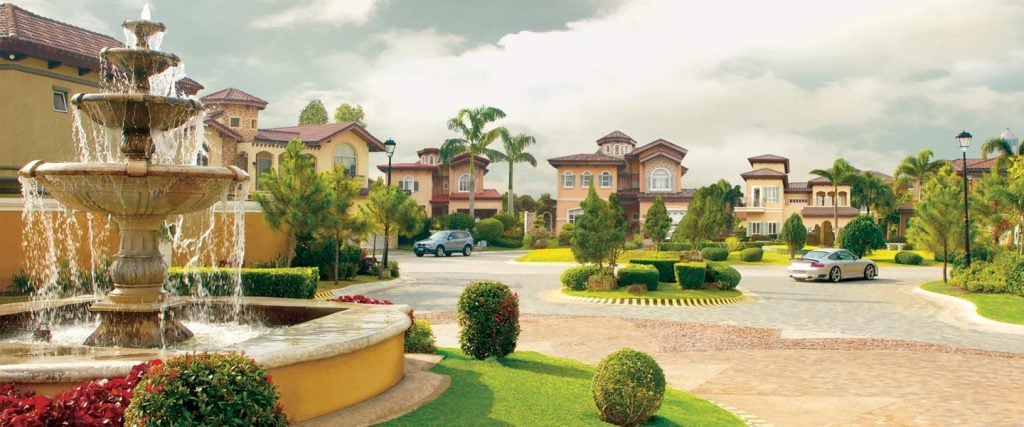 As a whole, Portofino Alabang spans across 1,500 hectares. Homes are situated in spacious lots, and there are also ample green spaces for the community to enjoy collectively. Living in Portofino gives residents wide open spaces to rest and decompress after spending a work or school day in congested city hubs. Entering the lush enclaves of Portofino is like a much-needed relaxing breath of fresh air after a stressful day.
Portifino Heights, Portofino South, and Amore at Portofino have several parks and landscaped gardens for their residents to enjoy. An afternoon exploring these areas with your little ones can give them an additional appreciation for nature.
World Class Amenities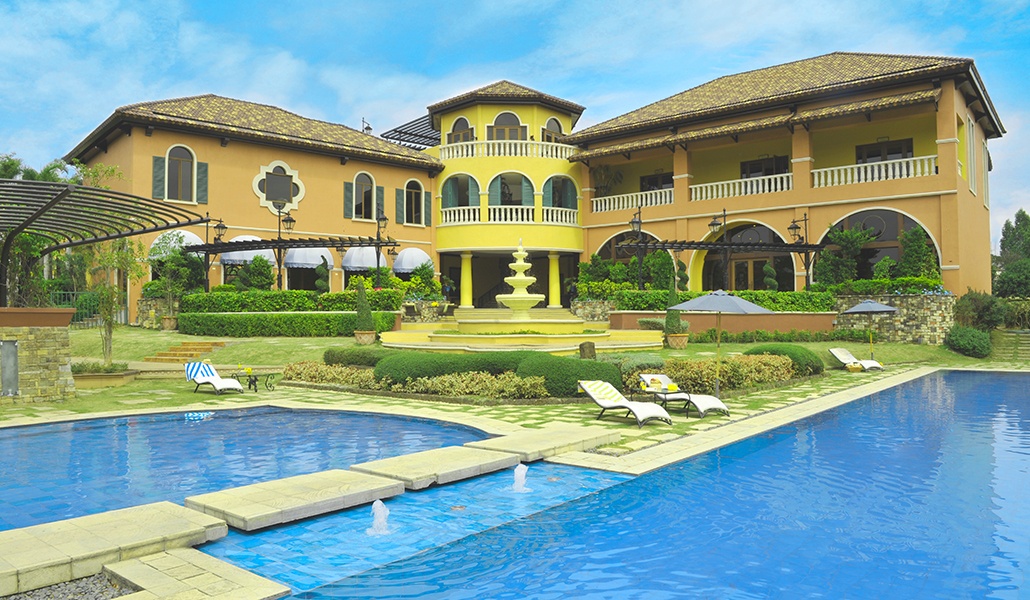 Luxury living will not be complete without additional amenities, such as a clubhouse, swimming pool, fitness gym, tennis courts, and basketball courts. Find all that and more when you commit to living in Portofino.
At Portofino Heights, you will find the Monti di Portofino Clubhouse which contains a grand ballroom that you can use to celebrate your family's biggest milestones. Residents also have access to an Olympic-sized pool, a sundeck with lounge chairs, a fully equipped gym, an indoor badminton court, a tennis court, and a basketball court. Children will also have a blast at Il Parco Kiddie Park.
On the other side, Portofino South brings world-class amenities as well. These include the Parco di Portofino Clubhouse, swimming pool, grand gazebo, sun deck, function hall and meeting rooms, kiddie pool, and therapeutic pool.
A Vacation Lifestyle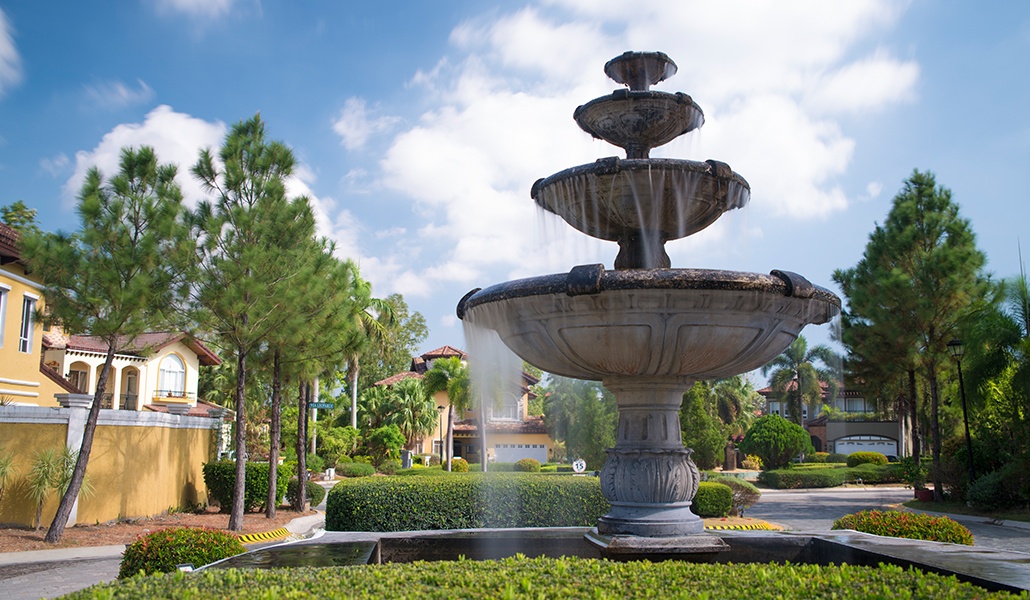 One of the best things about living in Portofino? You get to enjoy Italy without having to leave the Philippines. The Portofino exclusive community was carefully designed with the charm of Old World Italy in mind, making it one of the most beautiful Daang Hari subdivisions. Take in the Italian-inspired architecture and fountain plazas spread across the luxury enclaves and feel as if you have stepped into your dream Italian summer vacation. But it is not a vacation at all, but your daily life!
Spend a day swimming in the pool or lounging on the sun deck. Then, take a romantic sunset walk along treelined cobblestone pathways with your partner and feel your love deepen and bloom. Take photos of the stunning views and gardens around your home. You don't need to wait for summer vacation to enjoy life; you can do this every day in your community.
Safety is a Priority
Achieving peace of mind no matter the situation is another important aspect of a luxury lifestyle for so many people. This is why Brittany ensures that all of its themed luxury communities are safe and secure. An electric fence protects the main perimeter areas of the Portofino luxury communities. Aside from this security feature, all entry and exit points are covered by CCTV, and each enclave has high-level security and a 24/7 roving patrol. You and your family will always feel protected in your home while you are living in Portofino.
Invest in an Italian Lifestyle at Portofino
Brittany Corporation is a trusted name in luxury real estate, with themed exclusive communities in several beautiful destinations in the Philippines. Vista Alabang, the company's crown jewel in the south, brings Italy closer to home. Build a home in this great location and pick one of the three beautiful luxury enclaves for your world-class Italian lifestyle. Portofino Heights, Portofino South, and Amore at Portofino welcomes you to a la dolce vita life.
Browse our website to see more of the Vista Alabang enclaves. Feel free to view our other luxury properties in Santa Rosa and Tagaytay. Stay up-to-date with the latest Brittany news by following us on LinkedIn and Youtube.
Interested in a thriving real estate career? Work with Brittany! Visit our Seller's Portal for more details.