Property
Ghiberti Luxury House | Pre-Selling
Start at 66,000,000
The Brittany Collection has several works of art that are considered to be masterpieces, including one called the Ghiberti Luxury House.
The floor space of this luxury home model is 349 square meters (floor area), and it features a tower that is reminiscent of a castle where you can live like royalty. It has an interior courtyard that serves as the home's focal point, making it perfect for big family gatherings and getting together with friends and relatives.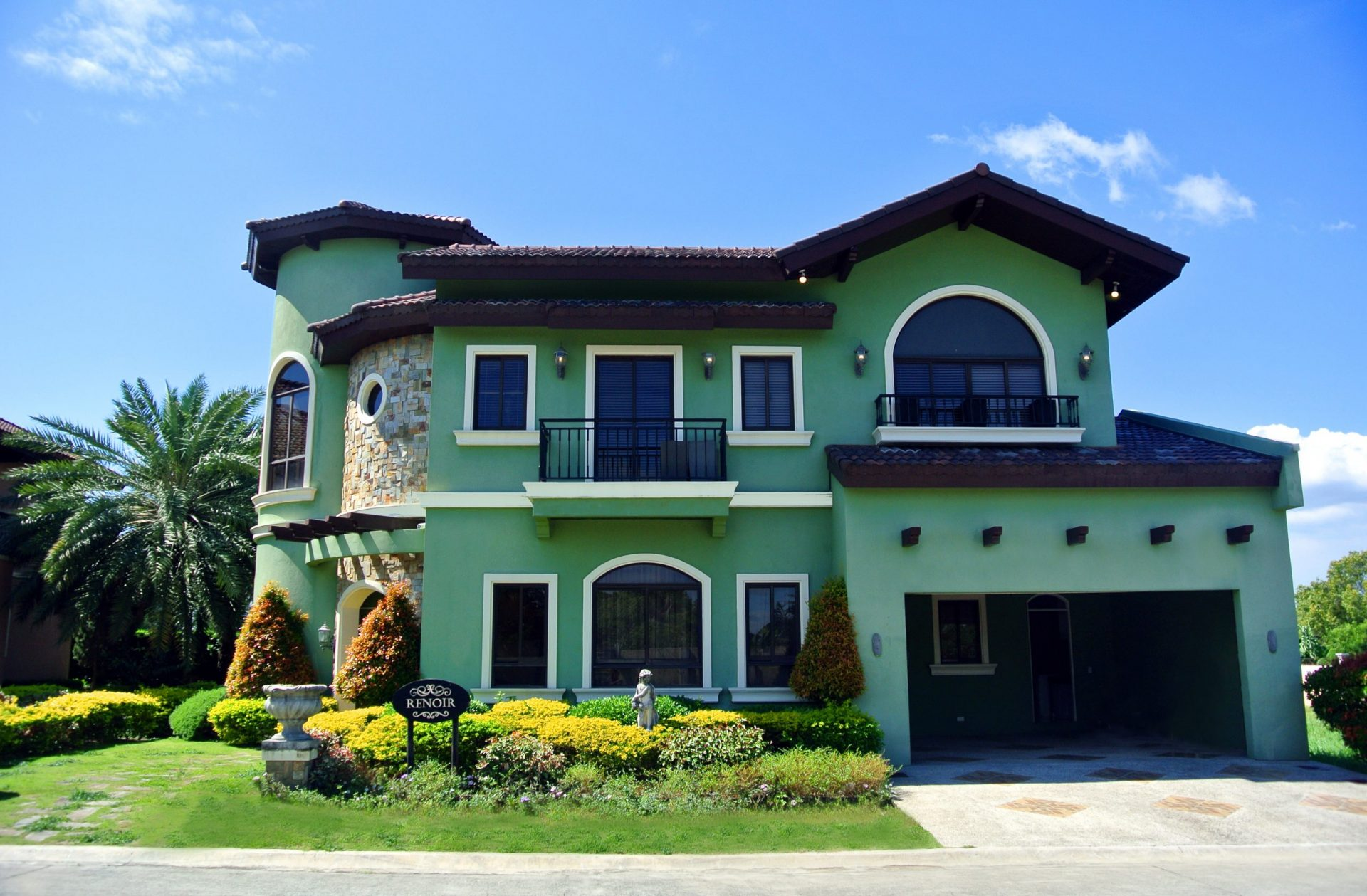 You would also love its dining area, where you can cook your favorite food or hang out on the countertop while bonding with your friends. This luxury house also has casitas, which are essentially small houses with their own rooms that are set slightly apart from the primary residence.
Imagine having this luxury mansion within the Italian-inspired community of Portofino Alabang.
The Ghiberti luxury house model flaunts an expansiveness that is just right for a huge family and provides an airy area for you and your complete family to enjoy together. A luxurious home and land package designed for a curated way of life.
This luxury house model is a testament to Brittany's promise of luxury living to the market segment comprised of wealthy individuals.
Own a luxury property within Amore at Portofino
The Amore at Portofino is a 35-hectare luxury development that lies within Portofino's world-class and thematic enclave, has been dubbed as the "Best Housing Development in Manila" and "Best Housing Development in the Philippines" by the experts in the real estate industry.
According to the experts of these awards, it is smart to invest one's money in the purchase of a luxury home and lot that is now on the market.
The world-class and luxury enclaves that can be found in Portofino Alabang make it possible to live in one of the most desirable locations in the world without ever having to leave your own backyard, thanks to the fact that these developments are located in Portofino Alabang.
The atmosphere in these enclaves might be described as busy but reserved at the same time. The environment of Portofino Alabang is characterized by a light wind, and the roads that connect to the city's expansive residential areas are adorned with sun and paved with cobblestones; both features contribute to an atmosphere and environment that is ideal for luxurious living.
Amore at Portofino is widely recognized as one of the crown jewels among the communities that make up Alabang. This is because the community showcases its world-class thematic master plan that has gone into developing the community.
All the master plan creations of this luxury community are due to the fact that the development of Amore at Portofino has been carried out in accordance with the thoughts of Vistaland's master builder, Manny Villar.
Luxury Houses situated in a prime location within Vista Alabang
Portofino Alabang's unique attractiveness, its charming setting, and its combination of elegant and rustic attractions never fail to captivate those who see and experience the beauty of the location.
Living within the vicinity of Vista Alabang is dubbed to be an upscale urban living where exclusivity meets accesibility for it is within Metro Manila and is near Makati, Sta Rosa Laguna, other business districts, and road infrastructures like SLEx (South Luzon Expressway) and MCEx (Muntinlupa-Cavite Expressway).
In a home designed with the spirit of the Italian Renaissance interwoven into every area of the architecture and interior design, you, your loved ones, your family, and your friends will be able to experience this sensation on a regular basis. This world-class community's opulent residences will undoubtedly be ideal for you.
Any tourist or homeowner entering one of its premium gated communities has the feeling of being transported to the Italian countryside, where the air quality is noticeably superior to that of the neighboring big city.
The region known as Portofino Alabang covers a number of prominent cities and is positioned in close proximity to a vast array of business districts located throughout the Metro.
The Evia lifestyle center, with its distinctively themed architecture and premium interior, is one of the most stunning features of the master-planned neighborhood. It is the most successful lifestyle hub in the area surrounding Portofino Alabang due to the fact that the boutiques, shops, and restaurants inside it cater to wealthy individuals.
Ghiberti luxury house | Italian-themed house for sale within Portofino Alabang
When you enter the community of Portofino Alabang, you can immediately see and feel the Italian influence.
Because of the neighborhood's reputation, Portofino Alabang emanates an old-world elegance that encourages its residents to enjoy extravagant lives. The Portofino Master Collection is comprised of Italian-inspired works of art that create sumptuous living spaces appropriate for the production of cherished memories and exude a sense of sophistication.
Portofino Alabang is distinguishable from other luxury communities in the general vicinity of Las Pinas, Alabang, and along Daang Hari Road by its Italian village-inspired architecture. Imagine having a luxury property that has a European vibe inside an Asian country which is the Philippines.
World-class Amenities within a Prime Development
Aside from the elegant designs and Italian architecture of the luxury community of Amore at Portofino, it is also home to several world-class facilities and services of the highest caliber. The residential community offers its residents a beautiful sprawling pool in its clubhouse for your family to enjoy anytime you want to beat the heat and wade in the water with the kids.
It also offers a meditation garden and running paths that wind across the surrounding natural landscape perfect for a morning jog to start your day full of energy. Residents of Amore at Portofino have access to all of these amenities, allowing them to live a healthy lifestyle and reap its benefits.
Everyone can find something they enjoy among the community's attractions, whether they want to relax or work up a sweat. Amore at Portofino has quickly become one of the most popular communities in the surrounding area since it offers so much to its residents.
Widen your Investment Portfolio with Brittany Corporation | Contact Us
Amore at Portofino is a perfect site for long-term investments as well as constructing a permanent home or place of residence due to its accessible location and close proximity to a variety of attractions, establishments, schools, leisure parks, and schools.
If you are interested in how you would start your investment and have your own home in Amore at Portofino, Portofino South, or Portofino Heights, contact the Portofino Sales office at 0999 887 3142 or you can go there directly along Daang Hari road so that we can assist you further and discuss the luxury properties available for you if you decided to widen your portfolio with Brittany Coporation.