BLOGS
How to Make Your Own Coffee Corner at Home
One of the most enjoyable parts of the day is when one is having coffee. Whether it is in the middle of a hectic workday or during a relaxing weekend, coffee never fails to help someone relax and make his day a little bit better, and it will undoubtedly be more relaxing if you have your own coffee corner at home, isn't it?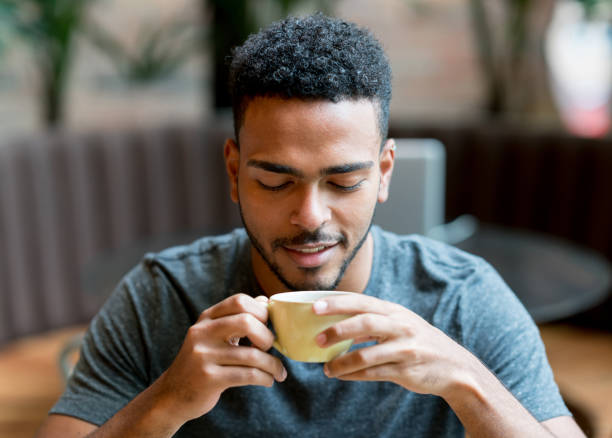 Drinking coffee is much more than just tasting and ingesting it, making it a wholesome experience.
Some people have coffee first thing in the morning to help them be less groggy and meet urgent deadlines. Others meet friends for coffee outside to reconnect and forget about work. Some people choose to have coffee even in the evening because of the beverage's undeniable therapeutic effect. No matter how you drink coffee and why you do it, you have to admit that the drink has become an essential part of a lot of people's lives, and this is why people should consider having their DIY coffee corner at home.
Having a coffee corner at home can help improve the overall experience of having coffee. The experience is much more than just consuming coffee; it also includes the atmosphere, for example, which is why having a cuppa in a cafe, even when you have to spend a pretty penny for it, is very tempting. Drinking coffee in a messy kitchen or a cluttered desk can still give you the caffeine you need, but having the drink in a designated DIY space for coffee can transform it into a much more pleasurable experience.
Imagine having your coffee corner at home in a luxury condo. This is one way to make sure that you are doing it in the best way possible and that every cup, even the dregs, is enjoyed. Check out Brittany Corporation for some luxury houses in the Philippines, house and lot for sale, and the most beautiful houses in the Philippines. Brittany homes can turn any experience into a luxury experience.
Space
The first thing that one should consider when planning a DIY coffee corner at home is the space that she has in her house. One, there should be enough space for this. It does not have to be so big, but there should be enough space for all her coffee things and for her to move around comfortably.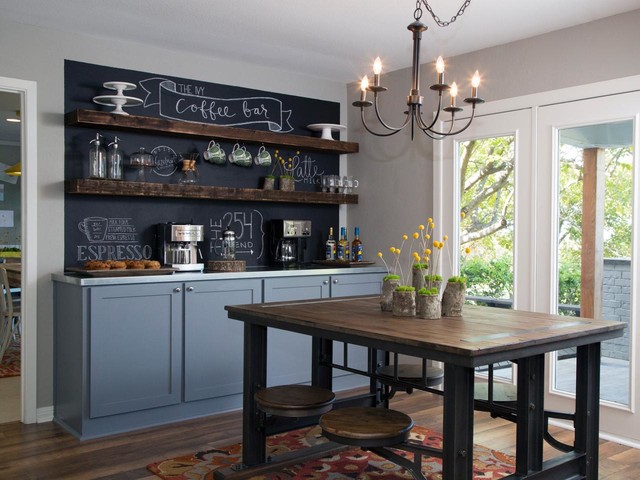 A spacious coffee corner can be your next favorite part of the house.
Another thing that one should consider about the space is the accessibility. As much as it is very pretty to have coffee in one's garden, it would be very inconvenient to go in and out of the house every time she needs or forgets something. A DIY coffee corner should not be very far from the kitchen, where one would most likely make coffee and wash the dishes afterwards. Better yet, the coffee corner should have enough space for the coffee things, so there will be no need to move around the home a lot.
You do not have to be very particular about where to put your coffee corner, but another important thing to consider is that you should assemble it in a place in the house that you do not associate with work. People have coffee to help them relax, or to prepare for work, but until you do have to work, try not to think about it yet and just enjoy the drink that is in front of you first. This is very much like why one should not bring his work to the bedroom. Doing work in bed can definitely change a lot of things about the way one sleeps, and not for the better.
Having coffee in your garden every day may not be very practical, but it can be refreshing. Consider Brittany homes with enough rooms for you and your family. Luxury houses in the Philippines from Brittany Corporation are sure to have enough rooms, even for a spacious coffee corner at home. Go to their website for luxury condo, house and lot for sale, and the most beautiful houses in the Philippines.
Equipment
Once you have figured out where to have your DIY coffee corner, it is time to think of the things that will make their way into it. You would want everything that you need to make and drink coffee to be in the coffee corner, but nothing much more. A coffee corner should be sufficient, but not too extra. This space is supposed to relax you every time you are in it, so unneeded things that serve no purpose except to be cleaned every now and then should be excluded from this space.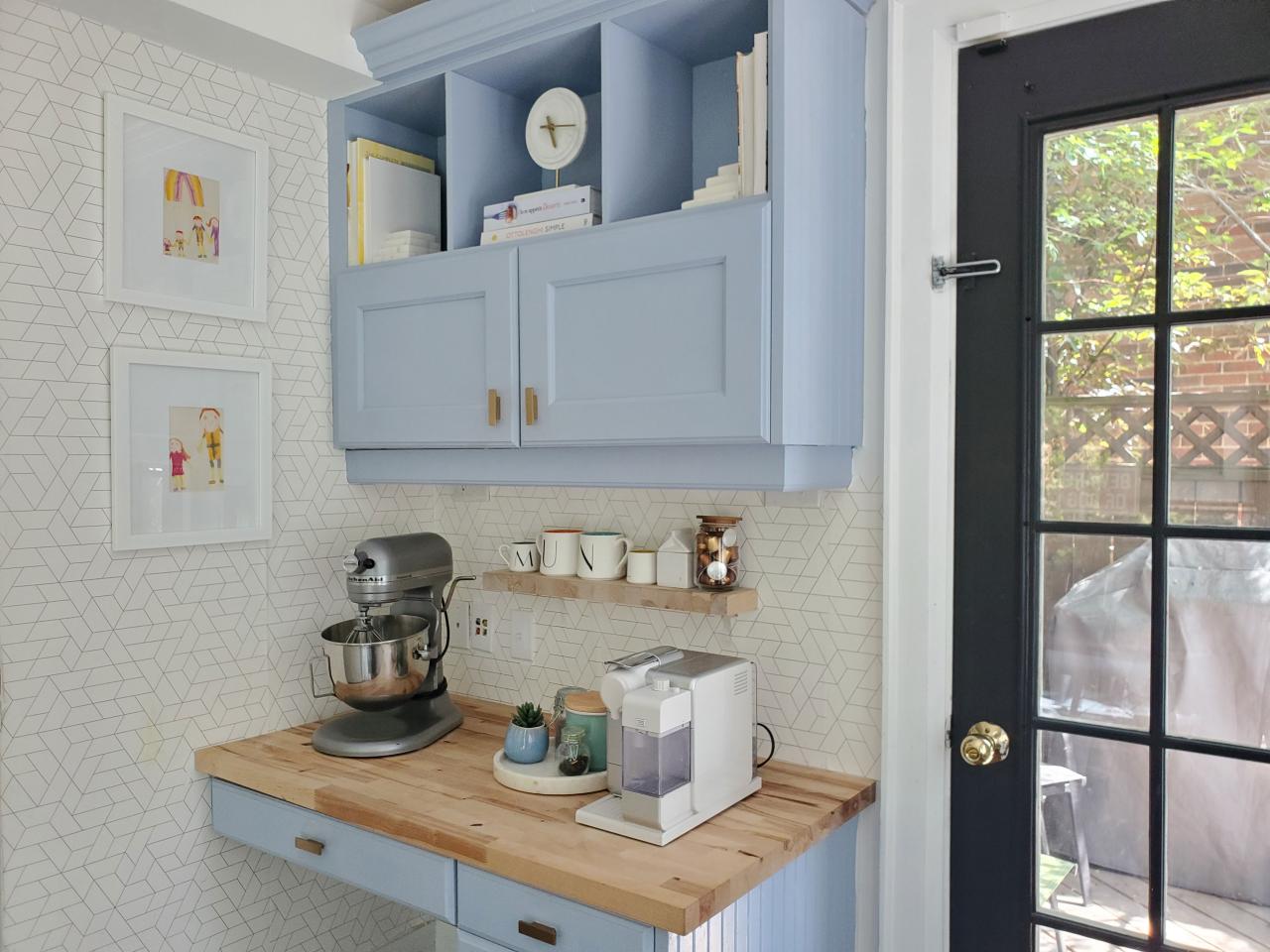 Minimalism and coffee go well together.
There is a huge chance that you already have a preferred way of making coffee. Thinking about having a DIY coffee corner, you can get very inspired and make it something like a miniature cafe, having a lot of equipment so you can make coffee in a dozen different ways. Unless you are an enthusiast, though, this is not such a good idea. You are not going to use a really complicated machine to make your coffee, just because you bought it. This is also not going to impress visitors if you do not really know how to use it, so be objective and make yourself at home in your coffee corner, by just getting the things that you need.
A simple coffee corner that is well used and spacious is much better than a pretentious one with a lot of unnecessary stuff. If you like making coffee with just a kettle and a French press, then have those. Do not put an old and unused coffee maker there, just because you have it, and it fits the theme. Also, you may think of your coffee corner as a good place to display your mug collection, but unless you love those mugs, do not put them in your coffee corner. Having a few that you use on a regular basis is enough for you and some occasional visitors.
You may also consider getting a new coffee table and some chairs, but if you are comfortable with the ones you already have, then there is no need to purchase new ones. You do not have to be very particular about the looks and the materials used for the furniture, for as long as using them makes you comfortable and more at home in your coffee corner.
Plan your coffee corner at home in the most beautiful houses in the Philippines. Consider Brittany homes, because they are sure to have the space for a fabulous coffee corner and all the equipment that you need. Visit the Brittany Corporation website for some luxury condo, house and lot for sale, and luxury houses in the Philippines.
Aesthetics
One of the reasons why you want to have a designated space for having coffee is the atmosphere it creates. Again, you can have coffee literally in any room in your house, but a coffee corner can transform this activity. Anyone can drink coffee every day, but this is different from actually enjoying this daily routine, from making coffee to drinking it.
Aim for a simple but pretty coffee corner.
One of the things that can improve the experience is the aesthetics of the place where you are having your coffee. Thinking about how the place will look is the fun part of assembling your own coffee corner. The first step in doing this is to choose the space, by considering what has been said earlier. You can have it outdoors as long as it is not very inconvenient, and you can also have it indoors, as long as the place does not remind you of work or stress. Once you have decided on the place, it is time to pretty it up and have it equipped for your favorite pastime.
Investing in pretty coffee things that you will actually use is always worth it. Go buy that bronze French press you have been eyeing for quite some time at the home depot. Go get some mugs that are more "you." Aside from the coffee things, you can also make the space more homely and sophisticated at the same time with some indoor plants and some framed art. Have fun decorating it, because it is your space, and you will spend a lot of time in it, especially if you drink coffee every day.
Conclusion
Having your own coffee corner at home can be a great idea, since coffee lovers will use a big chunk of their lives just sitting and enjoying coffee. Making one yourself can be a challenge, but with these tips, having your own DIY coffee corner can be simple and easy.
For your luxury home, these coffee nook ideas are ideal, especially if you live in one of Brittany Corporation's world-class and theme-based communities, such as the Portofino Alabang, Brittany St. Rosa, and Crosswinds Tagaytay developments.
Next Read: Home Gym Essentials: How To Optimize Your Indoor Workouts
Next Read: Local Coffee Shops near Alabang