BLOGS
How to Get Started in Soccer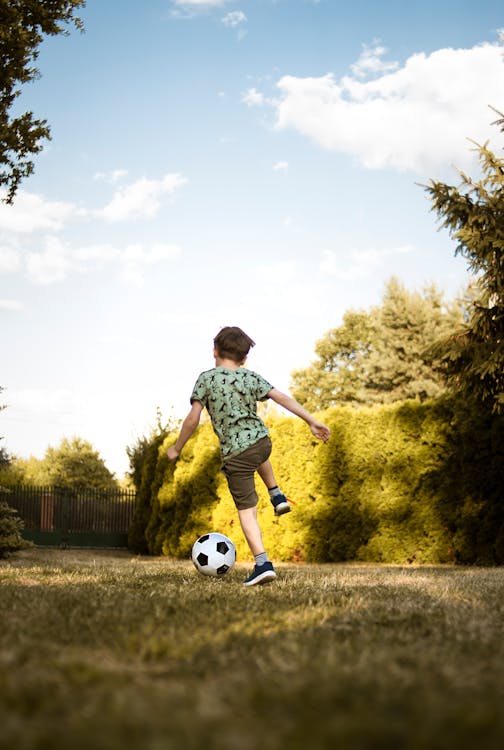 Soccer is a fun sport that people of all ages can learn how to play. It can be an excellent way for parents to bond with their kids while encouraging an active and healthy lifestyle from a young age. Backyard games with the family can develop into a passionate interest in the sport.
You can get started in soccer from the comfort of your garden or backyard. When you have a grand and spacious home, such as the homes at Portofino at Vista Alabang, you have more than enough space to practice the different soccer skills needed to make you a better player. A luxury lifestyle is not complete without world-class interests, and getting started with soccer is the first step towards elevated living.
Things You Should Know Before You Get Started in Soccer
When starting a new hobby, you need to get background information first. Are there rules you need to be aware of? What things do you need to get started? What kind of space do you need for this new hobby? Can you do it alone, or is it better to learn with others?
All these are important considerations when trying something new. Asking straightforward questions can also help you get the best out of the beautiful things in life, such as when investing in a modern luxury house. Experience world-class Brittany was living when you choose a home at Portofino Alabang. This luxury gated community has vast open spaces perfect for practicing your soccer skills. And the best part is Portofino's proximity to Palazzo Verde, a beautiful place where you can celebrate your biggest wins and milestones in life.
Learn the Rules
To begin playing soccer, the first thing you need to do is familiarize yourself with the game's regulations. This involves learning about players' positions in the game, the number of players, how points are scored, what can result in penalties, and how the game should be played.
When you first start playing soccer, it is highly beneficial to have this background information available to you since it gives you a much more excellent grasp of the game and the methods that can help you become a better player on a team.
Study the Different Kinds of Roles in a Soccer Team
When you first start playing soccer, you might have some general ideas about how a team works together as a unit throughout a game. However, these ideas might not be completely accurate. On the other hand, each player is tasked with performing one of a vast number of different positions and functions throughout the game. The goalkeeper is the position on the team that is considered to be the most essential, followed by the forwards, the midfielders, and finally, the defenders. These employees are accountable for a wide range of responsibilities and must possess a diverse set of skills for the collaboration to be successful.
Get the Right Equipment
Of course, it is impossible even to begin playing soccer if one does not have the necessary equipment and the right gear. It is impossible to go around this. Invest in a ball for soccer, as well as a high-quality set of shoes specifically designed for the sport. You should also consider purchasing shin protection so that you may avoid damaging your shins while you are learning how to play the game. Shin injuries can be very painful, especially if they occur during the learning process.
Getting Ready to Play Soccer
After you have completed all of the theoretical preparations that are necessary to get started with soccer, it is time to begin studying the practical abilities that you will need to have in order to be successful. These abilities include things like passing, shooting, dribbling, and defending. Skills such as dribbling, passing, shooting, and defending are included in this category of talents.
Any person who has aspirations of becoming a soccer player needs to first perfect a core set of talents that serve as the basis for the sport before moving on to playing with a team in games. These abilities serve as the foundation for the sport of soccer. This category encompasses a wide range of abilities, including dribbling, passing, shooting, and defending, among others.
Learn the basic skills
Drills of the various fundamental soccer maneuvers typically need to be practiced in order to get started in the sport of soccer. Controlling the ball, dribbling the ball, passing the ball, and shooting are the first four abilities that one must learn. Even if only these four abilities are known by the participants, they are still able to play an enjoyable and friendly game of soccer.
Practice skills one at a time
Concentrate on mastering one essential ability at a time, and work your way up from the ground up to full competency. Each new ability you acquire will assist lay the groundwork for the next new ability you put into practice. In addition to this, practicing one skill at a time provides you with a more focused orientation, which ultimately results in improved learning. Once you feel that you have achieved an adequate level of competence with one skill, it is time to move on to the next drill in your training.
The sport of soccer places a significant physical demand on its participants, and in contrast to the vast majority of other sports, there are no timeouts in soccer. Therefore, if you start playing soccer, you will also need to work on improving your overall fitness level in order to properly prepare for the sport. Train your body to have more stamina and strength so that whenever you start playing the game, you can make the most of what your body has to offer you.
Play for Fun
Playing unorganized or informal soccer games can be beneficial when you get started in soccer. As you are learning the skills, you get to apply them in a real-world game environment. It gives you a feel of how all your skills integrate as you play. It also teaches you to enhance your reflexes and quick-thinking skills, which you will need for a formal soccer match. Celebrate every new skill you unlock and every win you experience. Celebrating your wins in style fits well with the concept of Brittany living. To commemorate your biggest milestones, come celebrate at Palazzo Verde. A stunning venue at Vista Alabang, Palazzo Verde adds a touch of grandeur to your already impressive milestones.
Train with a Friend or a Coach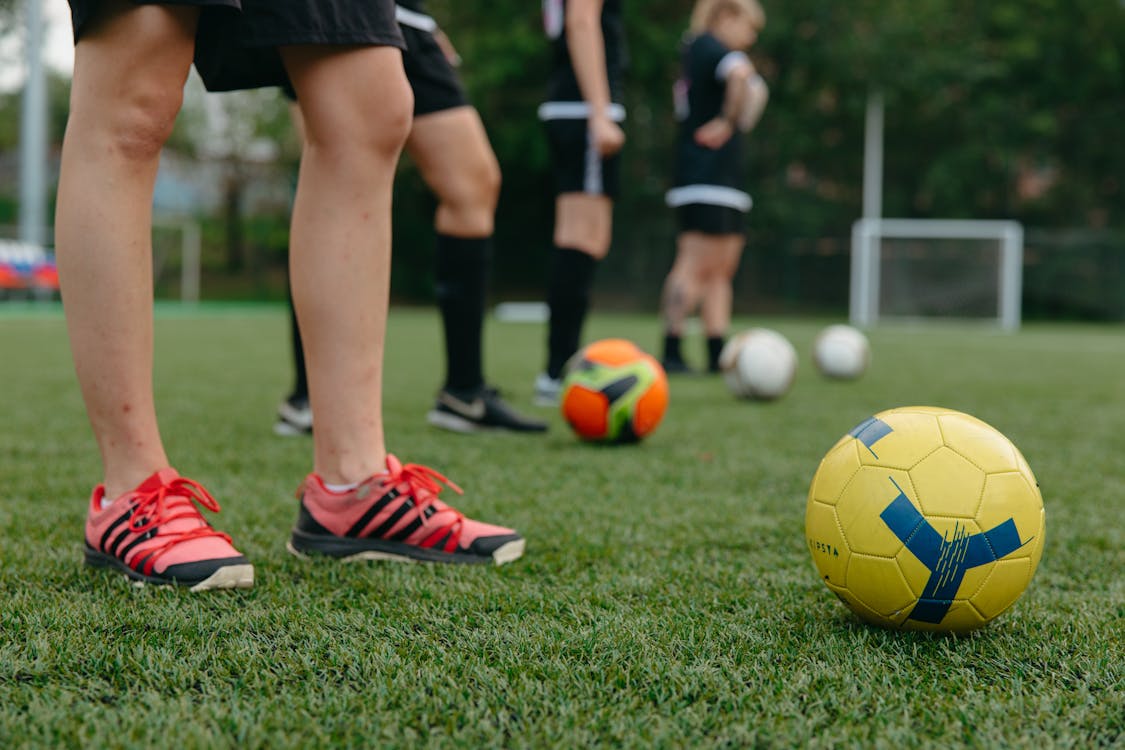 While practicing these skills can be done on your own, training with someone else can have additional benefits. As you get started with soccer, training with others helps you get used to the social aspect of the game. Soccer is a team sport, after all, and you need to learn how to communicate with your teammates when you begin playing the game. Training with others can also alert you to skills you may need to work on even further, skills you may have overlooked when practicing on your own.
Practice Consistently
When you begin playing soccer for the very first time, it is only the beginning of the journey—just like when you begin any other new hobby. If you want to become a better player and if you want to enjoy more games, you are going to need to keep practicing if you want to do either of those things. You should make sure that there is room in your schedule for daily practice, and you should give it even more attention on the weekends.
Conclusion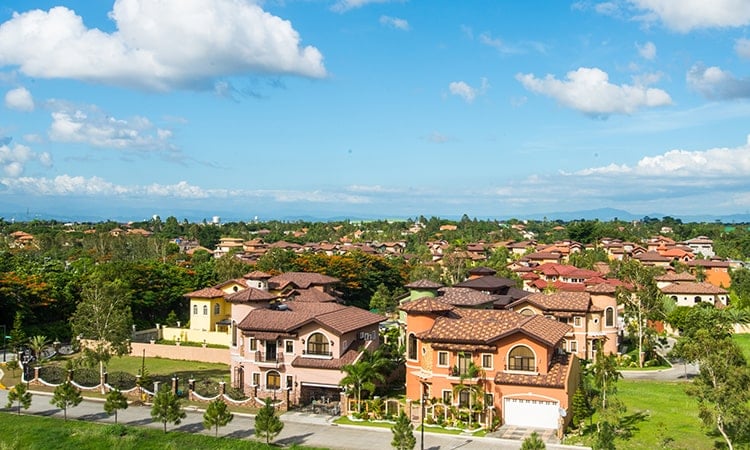 Make the most of your luxury lifestyle by learning how to play a world-class sport such as soccer. And when you invest in a modern luxury house at Portofino, you can live out your soccer dreams in your property's spacious garden, or in this upscale community's landscaped garden areas. Enjoy a taste of Brittany living with and purchase a modern luxury dream house for yourself and your family.
READ NEXT ARTICLE: MENTAL EXERCISES TO MAINTAIN SHARPNESS
READ NEXT ARTICLE: ONLINE COURSES TO BE AN EFFECTIVE REAL ESTATE SALESPERSON
READ NEXT ARTICLE: 5 SALES SKILLS EVERY SALESPERSON SHOULD HAVE
READ NEXT ARTICLE: TYPES OF GOLF CLUBS: AN ESSENTIAL GUIDE