BLOGS
10 New Hobbies To Try Out This 2021
These past few months, it has been extremely difficult to go to work and do the activities we used to leisurely enjoy before the pandemic struck. And while it sounds pleasing enough to take a deep breath and grasp all the time we have to rest, there are things even worthier doing than simply pausing everything. You have time to do almost anything you want to do; why not spend this precious time "upgrading" yourself? Try and discover new hobbies this 2021, and you might find yourself rekindling your passion for old hobbies or stumbling upon new ones you will love.
Picking up a new hobby or two will not only help you spend your time wisely but will also allow you to learn facets of yourself you have not unearthed yet. Allotting time to get to know yourself benefits your mental fortitude, bettering your problem-solving skills needed for everyday life. Now is the perfect time to take up a new creative hobby. With a plethora of online resources to base on, practicing and learning a new skill has never been easier. All you need is that kick of inspiration, and you are ready to go!
Below, Brittany listed a few new hobbies to try out this 2021 – from creative to technical hobbies. Read on to get started on your self-development journey.
New Hobbies to Try this Year
This is the time to discover a talent you never thought you had. Sit yourself down, grab a pen and a notebook, and list down as many hobbies you would like to try this year.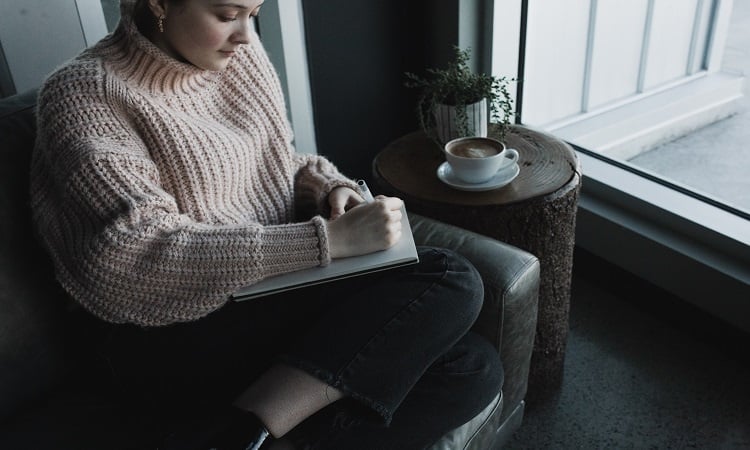 1. Journaling
Writing in a journal need not be extravagant, just like our thoughts. In this creative, personal space, you are free to jot down who you are, what opinions you hold so dearly, and what makes you feel free. Putting your feelings on paper helps get rid of anxieties and pent-up frustrations that accumulated over time, especially in this pandemic. You will need an outlet to express your inner thoughts, and journaling is the perfect hobby for it. The best thing about journaling is that you are always home wherever you go. Plus, you get to keep all of your ideas in one place and access it anytime, anywhere.
Journaling is not as cliché as it sounds. In fact, it helps you become an even better person than you think. Apart from being a creative outlet for your random thoughts, journaling helps you sit down and organize your thoughts. It is like a mental checkpoint you definitely need from time to time.
Give it a try and see why journaling is one of the most popular hobbies this 2021!
2. Gardening
When lockdown restrictions were implemented last 2020, gardening hobbies grew and spread rapidly. This particular activity provided a huge advantage for our environment to cope and bounce back. Fortunately, people's love of gardening shows no sign of slowing down anytime soon. Work-from-home professionals and even students jumped right onto this trend, and gardening has proven that time with nature is a time well-spent. This is an activity that is good for both the mind and body, so it is perfect for you to try it this season.
If you want to delve into the wonderful world of planting as a recreational activity, there is no better time to start than today. Visit a local plant shop and see what plants are perfect for a new plant parent like you. Certainly, local gardeners in your area will be happy to help!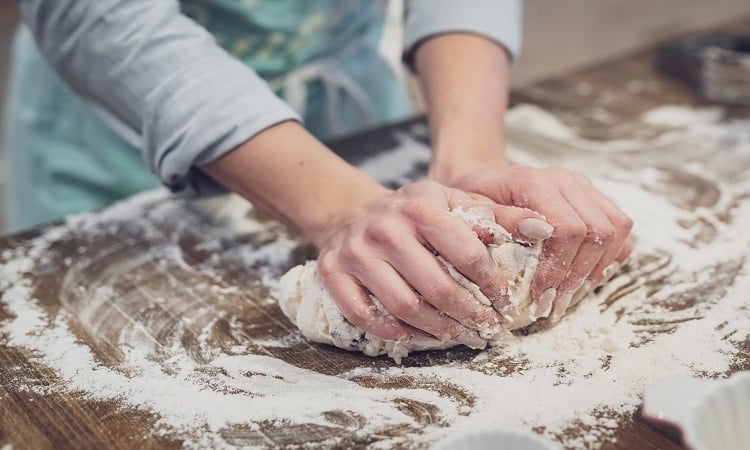 3. Cooking and baking
This pandemic, it is a given that most people need to stay at home unless they need to go outside for work. With this being said, it is crucial to learn how to fend for yourself in these trying times. Cooking is one of the most basic yet entertaining hobbies you can try any time of the day. Certainly, you and your family will be the first ones to benefit from this hobby, so it is worth every effort.
Further, there is no ideal timetable when trying out this new hobby. Once you get a hold of the dedication to get started, you are more than ready!
4. Working out
This pandemic undeniably has taken its toll on people's physical and mental health. To cope up with the physical and emotional stress COVID-19 has brought, staying active is the key. Rekindle your love for fitness by exploring workout routines you never tried before. If you are still uncomfortable going to the gym, staying home might be the best option. Do not fret; with lots of workout resources online, you will never run out of ideas and routines to try.
Take this time to bounce back on your fitness journey. Trust that this is the biggest and most crucial investment for your personal development, especially in this worrisome pandemic.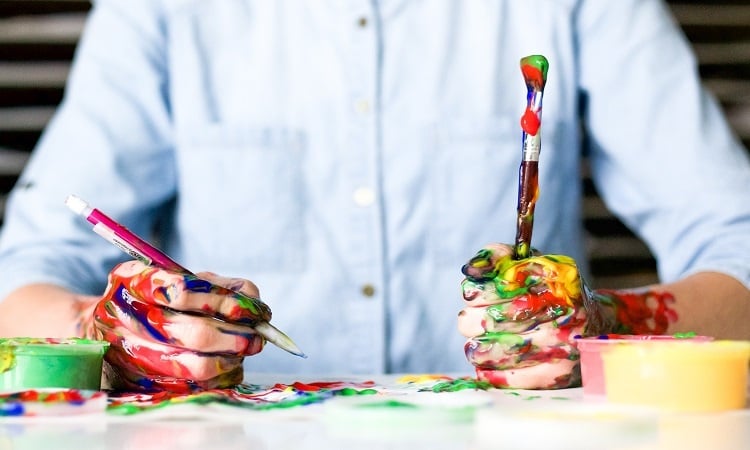 5. Painting
If you are looking forward to starting a creative hobby, painting is the best activity to try! First, look into the kind of painting you want to do. If you cannot decide, it is totally fine. One good thing about painting is that you can always figure out what you want to do along the way. However, if you have set your eyes on a specific painting style you want to do, the next steps to take should be easy.
Gather the materials you will need and set your painting environment. Expect that inspirations will differ. So, whether you already have a thematic lifestyle or have a countryside living environment, seeking what subject inspires you the most before you pick up that paintbrush and stroke on that canvas will greatly help. If you have no intentions of making this a career and just pursue it as a recreational hobby, taking a more low-key approach on how you learn it is the best way to go. You do not need to rush the process. Take it one step at a time; that, by far, is the very essence of art!
6. Learning a new language (or two)
There is the possibility of the pandemic ending soon, or it might be later than most think. This uncertainty is the primary reason why learning another language is a good hobby to try.
One of Ted Talk's blogs suggested new ways on how to get started with language learning. For starters, it is crucial to know that being an adult does not mean you should not try anymore. According to Spanish translator Sebastián Betti, learning a language means focusing on the experiences and opportunities that the new language would open up for you. He suggested thinking of visiting theme parks, attending air shows, enjoying cowboy poetry and folk-rock festivals, and learning about photo-essay techniques as real-life examples of these experiences.
Learning a language to take advantage of opportunities that may arise from these fun activities is one way of tricking your brain into actually thinking that this new skill is actually important. Ted Talks states that this language-learning technique has been suggested by many translators.
To get started on this new hobby, German translator Judith Matz suggested picking up 50 words of a language and start using them on people. Working your way up from here, start picking up the correct grammar and converse with these newfound words.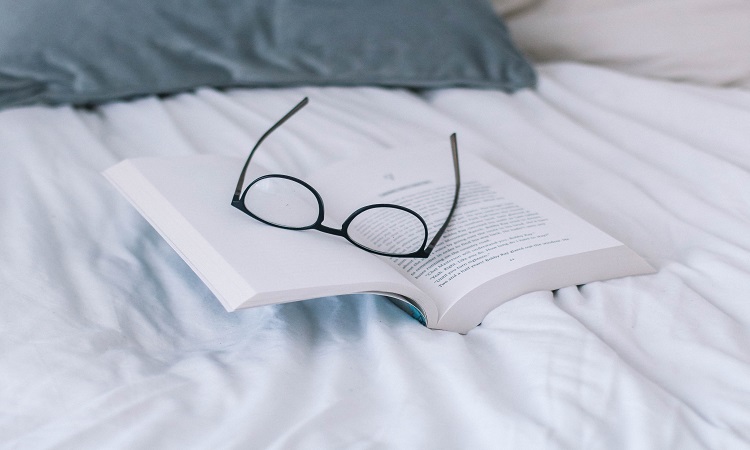 7. Reading a book
This is pretty old school, but one of the best ways to pass the time meaningfully is by reading a book. Do you have books you have not opened yet? Now is the time to show a little love to them. Dust off your shelf and gather books you have not read. If you have little to read, consider buying new books of different genres. Take this chance to widen your perspective on and preference for books. Truthfully, there are plenty of books to read, and newer ones are getting published as you read this blog. Meaning, you have all the chances to try out every book you want to read.
Reading books is one of the most inexpensive hobbies you can try, especially if your place is accommodating enough to cater to this new activity. In fact, a study by Mindlab International at the University of Sussex states that reading for just a mere six minutes is enough to reduce your stress levels by more than two-thirds. All you need to do to start is grab your preferred book and a quiet location. Then, you are all set! This is the best way to go if you are seeking a new adventure without having to experience the stress of going out while staying safe.
8. Photography
This is one of the best hobbies to try this year.  In photography, age is not—and will never be—a barrier in terms of learning. Even a mobile phone can push you to get started! Are you a person who loves putting concepts on your hobbies, or are you more of a person who loves trying things not normally seen? Whatever your preference is, photography can showcase just how wonderful of a mind you have.
Among the best perks of photography is its ability to adapt to what you, as a hobbyist, prefer to do. The challenge here that will totally keep you hooked is how to approach different types of photography while sticking to your preferred concept. By type, you can choose between landscape, nature, wildlife, street, portrait, and sports. Incorporating your own touch of sophistication is what you need to work on. Whatever creative style it is you want to do or try, photography can cater. In fact, it is as exciting as it sounds. If you dwell in a residence with beautiful communities, this is the perfect hobby for you.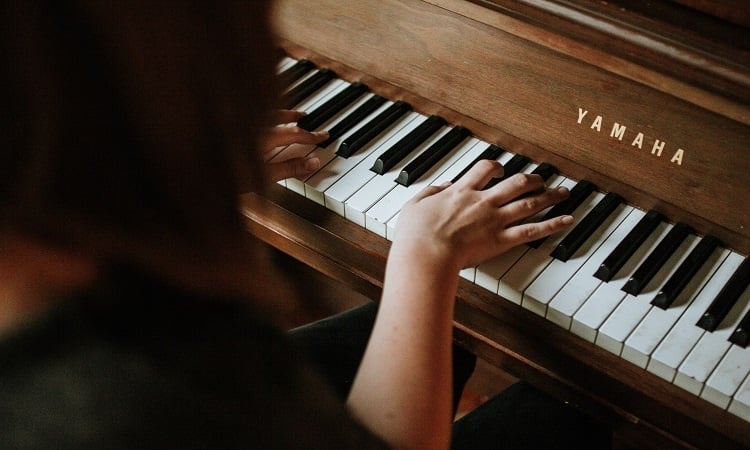 9. Learning an instrument
If you are into endless learning and lifelong recreation, learning a musical instrument is the perfect hobby for you. Unlike other hobbies, playing an instrument is something one can never get tired of. And since music is ever-present, you will never run out of new genres to try. Apart from endless music to discover, you also get smarter and more attentive each day. That is how much we benefit from playing an instrument.
This particular creative outlet can be especially tedious at first due to the notes and chords you have to remember, but it being a difficult task is the same as all the other hobbies out there. Learning a new skill is not easy, but it is worth every sweat.
Months from now, when you have finally mastered all the chords or the notes you have been practicing tirelessly, you will know just how much of a gift musical instruments are.
10. Learning about investing
Lastly and by far, the most rewarding and satisfying hobby to try this year is investing. You can start investing in stocks or take the leap and invest in real estate. Apart from the opportunity to earn passive income that will potentially back you up in your retirement plan, there are still lots of untapped circumstances where investing is the only answer.
If you work an 8-hour job every day, try looking into investing. However, keep in mind that this is a hobby you must commit to if you want to reap excellent results. Once you start learning how to invest, you will have to keep your eyes peeled on how your money will grow. Of course, that is not always the case. Reach out to an experienced broker and tips that can help you expand your knowledge about investing—specifically on the type of investments you should delve into.
Pursuing a Hobby in an Accommodating Environment
If self-development is your main resolve this year, having a place that suits your active lifestyle is also a must. Brittany Corporation offers luxury properties built and designed to suit you and your family's needs. From thematic homes to condos, Brittany has just what you seek.
Looking for the perfect place to pursue your new hobbies is undeniably a crucial investment for your personal development. Hence, if you are looking forward to starting a new sophisticated lifestyle, Brittany is here to cater to your demands. Send us your queries today!
Visit Brittany's official website to know more about Brittany's beautiful thematic offerings or follow us on our Facebook, Twitter, and Instagram accounts!