Blogs
La Posada: A Serene Community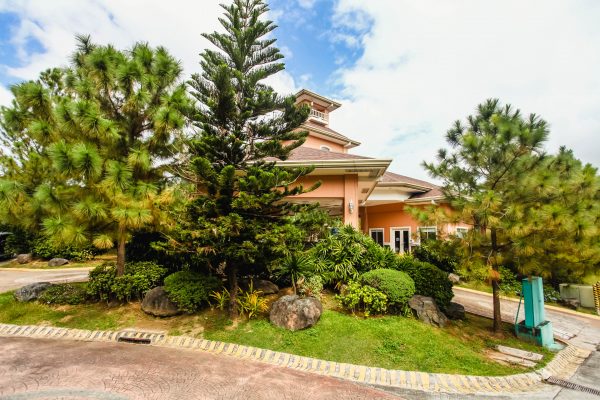 Urban green spaces are now the trend– showcasing modern vibe in aesthetics while presenting a cozy ambiance that'll surely bring in that much needed relaxation amidst the grueling urban jungle. These spaces add values and beauty as they promote positive energy and tranquility brought about by nature. Certain studies like Braubach's study on the effects of urban green spaces suggest that a greener environment helps reduce depression and improves mental health.
Going home to a serene locale after a stressful day from the hustle and bustle of the Metro gives you that much needed feeling of great comfort. Imagine the relief of living in an exclusive community with 24-hour security and roving patrols and where location is definitely an advantage. Brittany, Vista Land's luxury brand, conceptualized La Posada in Lakefront Sucat with these considerations. Access via Skyway, SLEX, and the Laguna Lakeshore has never been easier, as the estate is located in the intersection of three key Metro Manila cities– Muntinlupa, Taguig, and Paranaque. The location also offers an easier travel experience with NAIA being 10-15 minutes away only.
The Lakefront lifestyle is made better with convenient access to nearby essential commercial establishments. After an easy morning stroll to The Wharf enjoy having breakfast at Coffee Project's Instagram worthy vibe. Families and friends can also indulge in gustatory delights in fancy restaurants like Blue Ginger or have a late night date at Dumbo Smoke. On the other hand, Vista Mall Lakefront in the neighboring Presidio Boardwalk development caters to groceries and other important services like banking, healthcare and even personal care like salons and spa.
La Posada, a community inspired by the charming San Francisco in California, offers laid back urban living at the heart of Metro South. Experience the charming ambiance of a serene community ideal to grow your family and your real estate portfolio.
Wake up to blissful mornings greeted by the magnificent views of Laguna De Bay and the majestic Sierra Madre mountains. Spend your days creating wonderful memories that your family deserves. Because in La Posada, you relish the peace and serenity.
Visit Brittany's official website to know more about Brittany's beautiful thematic offerings or follow us on our Facebook, Twitter and Instagram accounts!
For property inquiries, you may contact Brittany's direct marketing officers at 09178838103 or email [email protected].