BLOGS
Workout Plan That You Can Enjoy With Your Kids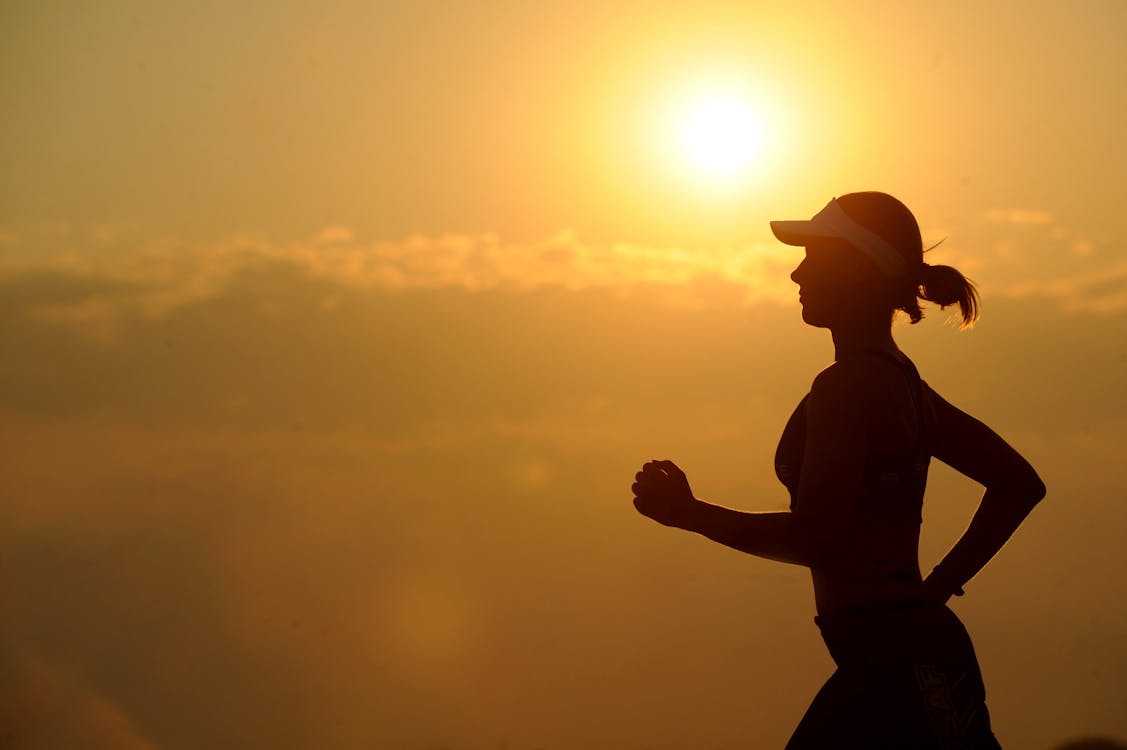 All of us needs to be healthy
We're not talking about losing weight here; we're talking about getting in shape. This isn't just because of the pandemic. Of course, we all need to be able to fight the virus that is looming over us, but we also need to be fit and healthy in order to do more in life, experience more of what it has to offer, and, most importantly, spend more time with the people we love — our family, our children. Having a workout plan is the first thing you should have.
Making the decision to be healthy means empowering ourselves to take care of our physical, mental, and social well-being.
We must be at our best in order to be able to give our best to them. You must be in good health in order to enjoy the luxury lifestyle in the luxury real estate you deserve to reside in. To maintain a healthy lifestyle, one must consume a nutritious diet, get enough sleep, and engage in regular physical activity, also known as an active lifestyle.
Going Healthy is a choice for everyone | Photo by Mārtiņš Zemlickis from unsplash.com
An active lifestyle means you do any physical activity throughout the day. Any activity that gets you up and moving is part of an active lifestyle. Physical activity includes exercise such as walking or lifting weights. It also includes playing sports. Anything that gets your body moving, anything that helps you burn all the calories you have consumed.
However, it is no secret that the majority of adults will find it difficult to be physically active, let alone develop a home workout regimen.
It is a good idea to have a home workout plan in place to make use of all of the time we have spent in our homes due to the quarantine restrictions. If we are unable to travel, let us keep ourselves occupied by attempting to work up a sweat. If we want to be motivated, why not draw energy from those who already have so much?
We have a strong suspicion that these youngsters have some to spare. Yes, we're talking about young children here. Spend time with them and allow them to remind us of how exciting it is to be physically active again.
Getting Motivation from Children Who Have Way Too Much Energy
Remember when you were younger, and you were always up on your feet? You used to run around and enjoy all the outdoor games and activities with your playmates, didn't you? Energy was just overflowing from inside of you. Then with growing up and growing old, it suddenly stopped.
Well, do not fret because we believe you can still probably revive that. That's by spending time with your kids and letting them bring out your playful and active side. At Brittany Corporation, we ensure that we design communities with spaces that encourage family activities to allow them to have moments of togetherness and cultivate unity. One of the best when it comes to luxury condo and luxury houses in the Philippines.
Of course, there are more ways that you can spend time with your children when you live inside one of the Brittany homes. But take time to appreciate what your luxury real estate can offer you and take time to bond with your kids while getting fit too.
Mother and Daughter Workout | Photo by Ketut Subiyanto from pexels.com
But Going Back to Getting Fit, Have You Heard of Chloe Ting?
Okay, let's say you are now convinced that you are going to include your kids in your workout plan at home. But what are you going to do? What exercise routine are you going to follow? Will you play sports or discover something new together?
Well, guess what? The pandemic has introduced us to many influencers who have helped us become motivated to move and make awesome life choices. One of them is Chole Ting. Chloe Ting is a Certified Personal Trainer and YouTube Content Creator who has over 22 million subscribers. Her goal is to make health and fitness accessible to everyone by providing free workout programs to her audience.
She also shares her healthy recipes, but let's save that for another time. During the pandemic, Chloe's videos began trending as more and more people started to commit to a workout plan at home. Her most viewed video, "Get Abs in 2 WEEKS | Abs Workout Challenge" has over 325 million views and counting.
Know more about Chloe through her website: Chloe Ting – Free Workout Programs
Chloe Ting | Photo from pinned.ph
So, will the Chloe Ting Workout work for children?
Well, the good thing about Chloe's videos is that she also includes low impact versions of her workout routines so even beginners, or children for this matter, can follow her instructional videos. Low impact exercises are exercises that have minimal impact on your joints. These types of exercises can include walking, swimming, yoga, cycling, or elliptical cardio.
Anything that is easy on the joints or gentle are considered low impact. Low impact exercises are great for individuals who are new to working out. Low impact exercises are also great for athletes who are injured or recovering from injury. Low impact exercises also provide a gentle workout on your easy days and can aid in recovery of your harder days. Most of her workouts will not last more than an hour so it's safe to say that her workouts can be mixed with other fun activities you can do with your kids.
We found a workout routine from Chloe that you can do with your son or daughter. Here, you will not need any equipment, plus it's a workout plan at home that's for the whole body too. Sweat it all out from head to toe. Chloe's here to guide you and your kids.
If the Chloe Ting Workout does not Work Out, How About an Outdoor Option?
If you live in one of the luxury houses in the Philippines, maybe you would opt to not go outside, unless it's one of the beautifully designed spaces of Brittany Corporation. Also, according to an article from shape.com, "Fitting in an outdoor workout can make you feel more energized, happier, and less tired than doing the same routine in the gym."
So, whether you want to regularly exercise outdoors with your kids or just mix up your routine, know what workout plans outside the home but inside the community can work for you and your children. Why don't you try running with your kids? It does sound ordinary, cliché. But if you're in a luxury condo with amazing amenities and surroundings, you have to explore the place with your kids. That is part of the luxury condo living within your reach.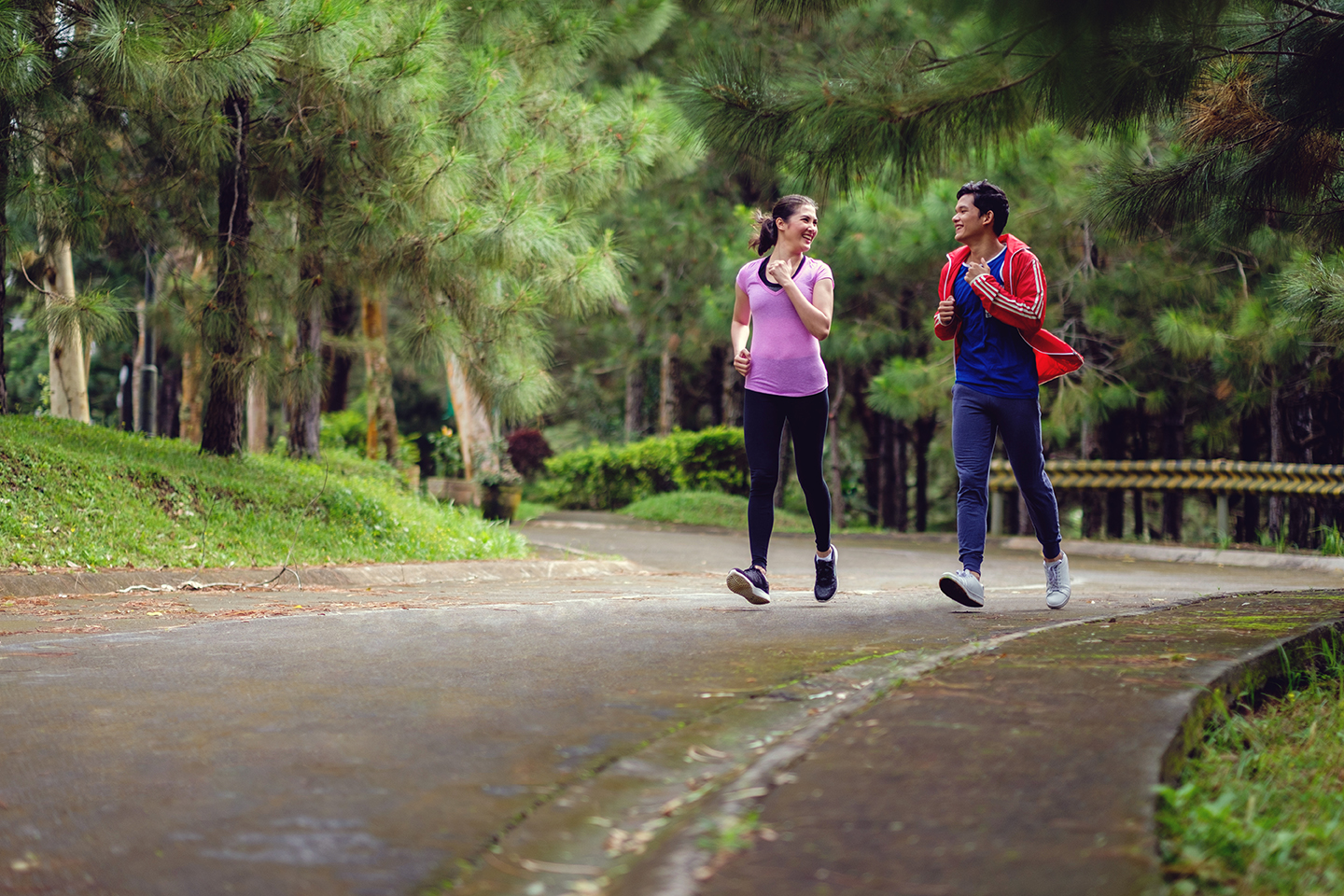 Running is a great way to get into shape and be in a good mood, plus it's easy to do with your kids. There is no specific rule book that you need to learn and comply with. You just need to run free and enjoy the outdoors together. Sidenote: this can be the perfect excuse for you to get that running shoes you've had your eyes on for so long. The added bonus is that you can match with your kids. Win-win!
A girl running | Photo by Mary Taylor from pexels.com
But, if you want to level up the outdoor fun with them, why not ride bikes with your kids. Biking is a top-notch cardio workout. You'll burn about 400 calories an hour. Also, it strengthens your lower body, including your legs, hips, and glutes. If you want a workout that's gentle on your back, hips, knees, and ankles, this is a great choice. You can cycle on the road, a bike path, or a mountain trail. All of these are easy to find at a Brittany homes community.
A Family Biking Together | Photo by Brett Sayles from pexels.com
For a Calmer Way to Workout with Kids, There's Always Yoga
Yes, kids are balls of energy. But is there a way to do a workout plan at home with them that's more calming, soothing, and relaxing? Just like how Brittany homes is there for your cozy home option, when it comes to workout, there's always yoga.
Yoga is an ancient practice that may have originated in India. It involves physical movement, meditation, and breathing techniques to promote mental and physical wellbeing. There are several types of yoga and many disciplines within the practice.
Over the years, people have been creative with this practice, incorporating various styles and techniques on how to do yoga. Yoga can be enjoyed indoors or outdoors. It's something that can be done by people, young and old. Here's a fun yoga activity for the whole family because the added twist is just so imaginative and irresistible.
Then, There's Always Something Fun
As unique and fresh as the luxury houses in the Philippines designed by Brittany Corporation are, is this workout plan at home we recently saw online. This one does not actually look like and feel like an exercise; it looks like and feels like a game. This would be a great way to introduce working out to children. It's called, "The Floor is Lava," and here's a video to show how it works:
Now is the time to get up and start working out with your children again. Whatever workout routine you choose, it will be effective if you do it intentionally with the goal of becoming fit, and if you do it in a fun and engaging manner with your children.
Not only are you keeping yourself healthy, but you are also keeping yourself close to your children by spending time with them and creating memories together. And what better place to create memories of fun and activity than in a luxury real estate development by the Brittany Corporation?
Next Read: The Perks of Being Fully Vaccinated
Next Read: Top 7 Sales Engagement Tips to Boost Sales
Next Read: Thematic High-End Communities in Tagaytay
Next Read: The Top 5 Most Expensive Hermès Birkin Bags
Next Read: The New Normal at the Beautiful City of Tagaytay