BLOGS
Cannes Film Festival: What To Expect
One of the most highly-anticipated events in the film industry is the Cannes Film Festival, which is celebrating its 75th anniversary this year. The festival will run from May 8 through May 19 in Cannes, France, and will showcase a wide variety of films from a variety of countries around the world. In addition to screening new films, the festival will also host a number of special events, panels, and parties.
Every year, the Cannes Film Festival attracts celebrities, movie fans, and paparazzi from all over the world. For two weeks in May, the luxury resort town of Cannes is transformed into a hive of activity, as the film industry descends on the city to celebrate the latest and greatest in world cinema.
Fans line the streets in the hopes of catching a glimpse of their favorite celebrities as they walk the red carpet that has been laid out for Hollywood's A-listers. With so many notable guests in town, it is only natural that safety precautions are taken extremely seriously at all times. After a long day of screenings and interviews, celebrities and filmmakers let loose at the after-party, which continues late into the night despite this fact. The Cannes Film Festival is an event that should not be missed by any movie fan.
The event also became a space for fashion artists and luxury brands to advertise their services and products. Due to this, high-end guests who enjoy a luxury lifestyle are expected to attend the event.
The prestige of this film festival transcends industries as more organizations and companies are getting involved with each celebration. Their 75th anniversary is also guaranteed to become an even bigger and more impressive spectacle post-pandemic. With the 2020 festival being canceled and last year's event pushed back for two months, many are excited about the grand celebration they expect this film festival to be.
The Prestige of Cannes Film Festival
Cannes Film Festival has always been a prestigious event that is attended by celebrities, directors, producers, and other distinguished personalities worldwide. The event did not only rise to prominence due to the awards that they grant to movies, individuals, and groups. It is also an avenue for producers and creatives to discuss their ideas about films and the arts.
There is more to Cannes Film Festival than screenings and awards. The star-studded red carpet premiere is definitely worth waiting for. Invited guests and luxury travelers can also attend the various parties hosted in the luxury resort town of Cannes. Aside from multiple days of screening, the film festival also becomes an avenue for producers, directors, distributors, and other personalities to discuss future projects and conduct meetings.
As distinguished individuals and organizations meet during Festival de Cannes, it often gives birth to new films that are inspired by the art and influence of progressive movies that are awarded during the event. The festival truly has had a huge impact on how the motion pictures industry is shaped over the years. Their prestige also means that the official selection of movies screened during the festival is only the best of the best.
Luxury Resort Town in France
What makes Festival de Cannes even more popular is that it is held annually on the sandy coast of Cannes, a luxury resort town where those who enjoy a luxury lifestyle often go to. Located in French Riviera, the resort town perfectly encapsulates Brittany living with their Mediterranean coastland beach vibes with a touch of luxury.
Cannes has always offered luxury lifestyle with a multitude of grand palatial resorts, accommodations, restaurants, billionaire modern luxury house, and cultural centers established in the resort town. It is often associated with opulence that the rich and influential crave.
Aside from the festival event, there is more to experience and explore in Cannes worth traveling for. Guests are encouraged to discover magnificent billionaire modern luxury house and accommodations in the town to enhance their experience of the film festival. Those individuals who are interested in living the Brittany lifestyle will find this to be an ideal situation.
Classic Movie-Inspired Poster
Not only did the official poster for the 75th Cannes Film Festival attract attention due to its striking resemblance to the poster for the film The Truman Show, starring Jim Carrey, but also due to the profound meaning that the festival's organizers want the audience to understand behind the poster.
The Truman Show (1998) is a classic comedy-drama film that has a psychological angle. It tackles the subject of the influence not only of reality but also fiction on society and everyday life.
Showing Truman Burbank, played by Jim Carrey, touching the imitation of the horizon while climbing the stairs, Festival de Cannes hopes that the audience can experience the meaningful realization of crossing the boundary of reality and fiction and their power to influence.
Festival de Cannes encourages viewers to face the current environmental, societal, and humanitarian concerns that continue to happen worldwide. Humanitarian disasters, armed conflicts, and climate crises are just some of them. With this in mind, the purpose behind this prestigious film festival is to spread awareness and plant a seed of contemplation for viewers to think about how society can grow towards betterment.
At the same time, the spirit of creativity and art is not lost. Cannes Film Festival continues to represent its true purpose, which is to push for the evolution of the motion pictures industry.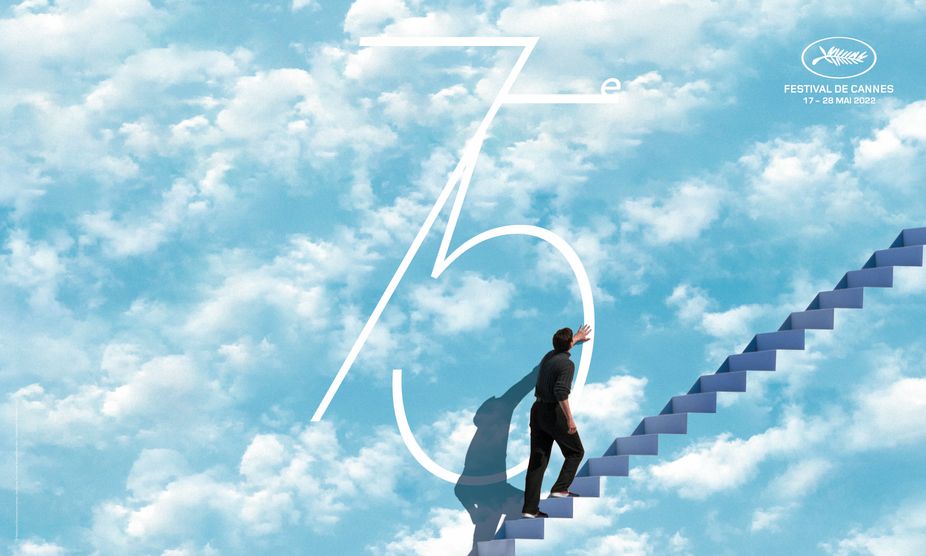 Redesigned, Ethically-Made Palme d'Or
Palme d'Or is the highest honor awarded at the Cannes Film Festival and one of the most prestigious awards in the industry. The design of a palm is a tribute to Cannes' coat of arms. It is also a nod to the legend of Saint Honorat and the palm trees that can be found along the Promenade de la Croisette, a 2-kilometer stretch of shore along the Mediterranean Sea. This road features various popular and instagrammable restaurants, hotels, billionaire modern luxury house, and shops that are suitable for those who have a taste for Brittany living.
This year, to celebrate the 25th year anniversary of the partnership between Chopard and Festival de Cannes alongside the festival's 75th anniversary, Scheufele redesigned the Palme d'Or with subtle, yet striking changes.
Aside from ensuring that the trophy is ethically-made, Scheufele also ensured that the celebration of both anniversaries is represented through the two diamond-studded leaves of the palm. The rock crystal base is also replaced with rose quartz, known to be a symbol of love.
Inclusive Programmes
The 12-day celebration of the film festival features many programs that have various sections. There are even programs that are conducted along with the film festival, often hosted by outside organizations including the Director's Fortnight by the French Director's Guild. These programs include the following.
Official Selection
The official selection serves as the festival's main event, during which films are screened in accordance with the category to which they belong. The most popular section is In Competition, which features films that compete for the highest honor awarded during the film festival, Palme d'Or. Films under the In Competition are projected at the Théâtre Lumière. There are also films categorized under Un Certain Regard, shown at Salle Debussy. These films are original and unique works that are often considered to have very limited distribution but have the potential to create an impact on the film industry.
Cinéfondation is also a noteworthy section as it features works from film schools that have a shorter duration compared to other movies screened during the film festival. Out of Competition, on the other hand, are selected films that do not compete for the main award, but the committee deems them to be of high caliber, warranting recognition.
There are also other programmes such as Special Screenings, Short Films, and Cannes Classics to look out for. Cinéma de Plage is one of the more popular programmes as it screens films under Cannes Classics and Out of Competition for the public on Macé beach.
Parallel Sections
Guests and the public can also enjoy parallel programmes that are run alongside the film festival. As mentioned above, Director's Fortnight is one of these parallel sections. There's also the International Critic's Week, which is established with the purpose to discover talents with great potential from all over the world.
Association for Independent Cinema and its Distribution (ACID) also features nine films that aim to promote the distribution of independent films while also encouraging both audiences, authors, and film enthusiasts to discuss the films. For an inclusive programme, guests and the public are encouraged to attend Tous les Cinémas du Monde, which features films and shorts of one country per day, showcasing their unique and beautiful culture and identity. This shows that the film industry is truly diverse and inclusive.
Events
Other than films, there are other events that celebrate the art of the film industry. There's the Marché du Film, exhibitions, masterclasses, and even producers' network that allows individuals and organizations to make connections or show their artistry.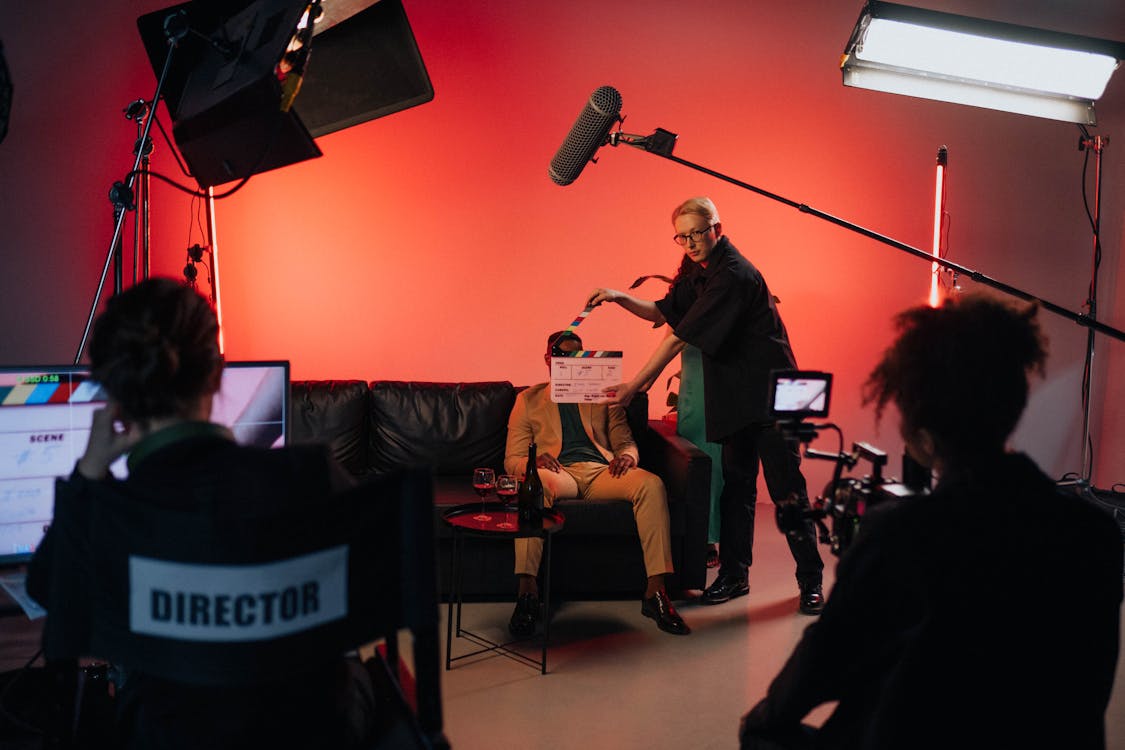 Impact of Festival de Cannes on Film Industry
Cannes Film Festival continues to influence the film industry. It has always been a space where art, film, and their influence can be discussed, debated, and criticized, allowing for the growth and development of the motion pictures industry.
Through the film festival, individuals, organizations, and even countries and cultures can gain recognition. The popularity of Festival de Cannes allows these movies to be acknowledged all over the world. The awards also show the quality that the film industry should strive for.
Moreover, as an avenue for creativity, Cannes Film Festival can inspire other filmmakers and potential talents to create works of art that transcend both reality and fiction, tackling issues that need to be resolved worldwide, or showing the uniqueness of culture that one should be proud of.
Through the years, Cannes Film Festival has always seemed for those who enjoy a luxury lifestyle. However, the main purpose of this event is to influence the film industry towards progressive development that not only those who pursue luxury living can enjoy, but also the mass.
Be creative on your own Brittany Home
If you are thinking of ways to be creative on your own Brittany Home, here are some ideas that you can consider. One way to be creative is by personalizing the design of your home. You can add your own unique style and personality to your home by adding personal touches to the interior and exterior design.
Expressing yourself creatively through the medium of art is yet another option open to you. You can give your house a more unique feel by showcasing your own artwork there, whether it be paintings, sculptures, or other types of artwork. If you follow these suggestions, you can make your own home feel more creative without spending a lot of money.
Brittany Corporation has long been one of the top real estate developers in the country. And with good reason – their developments are characterized by their excellent location, world-class amenities, and high-quality construction. But what really sets Brittany apart is their commitment to creativity and innovation.
Indeed, each Brittany luxury properties are designed to be unique, offering something special that will appeal to discerning buyers. As a result, investing in a Brittany property is not only a sound financial decision but it's also an opportunity to own a truly one-of-a-kind home.
The upscale developments in Brittany are definitely something to take into consideration if you are looking for a brand-new home that is both lavish and spacious. Brittany luxury developments are located in some of the most desirable neighborhoods in the city, and it's luxury homes are designed with both comfort and style in mind during the construction process. When you choose Brittany, you are selecting an option that is of high quality.
Next Read: How Vista Alabang Captres The Beauty of Italy
Read Next: 10 Must-Watch Movies For The Long Weekend
Read Next: 10 Questions to Ask When Buying A Condo in the Philippines