BLOGS
Average Construction Cost of Luxury Homes in the Philippines
Building a house in the Philippines is a dream of every Filipino. Having to call something your own is like making your drawings come to life. It may look easy to build a house, but honestly, there are a lot of factors and causes to consider. If you are planning to build a place to call your home and are curious about how much it would cost or what the requirements are, read more about this article.
What are the Initial Costs of Building a House?
If you are curious about what is the most important investment of an individual- it is the HOUSE. Before diving into the thoughts and plans of construction, you must first understand that the construction cost is equal to your lifelong commitment, which has a great return on investment. To help you prepare for the initial construction cost, here is the list of upfront expenses:
Reservation Fee/ Deposit
If you're planning to build a house or buy a home, whether it is a luxury house in the Philippines or a simple home, the first thing you need to prepare is the earnest money deposit or reservation fee. It is a security payment that you will pay to the property developer, landowner, or seller. This is letting them know or assuring them that you are showing commitment, and to their end, they will not entertain any more buyers.
But be knowledgeable that the reservation fee and earnest money deposit are two different things. The earnest money is refundable if ever you change your mind. On the other hand, the reservation is non-refundable and is valid for up to three months.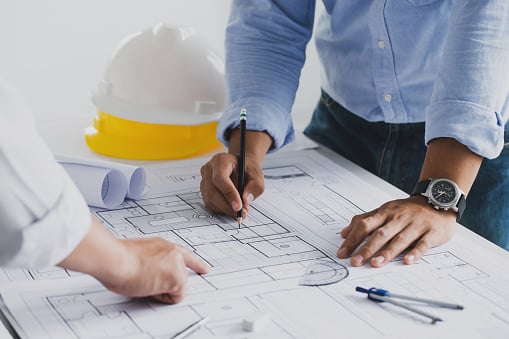 Usual Cost:
For the Reservation Fee: Minimum of 15,000 pesos and a maximum of 50,000. (Depending on the property's value) For luxury houses, it can take up to 100,000 pesos.
For the Earnest Money Deposit: It could 1-5% of the selling price or any amount that the seller and buyer agree upon signing the contract).
Down Payment
Upon the assurance that you will be getting the land or the house, a down payment is required to proceed with the house construction. The reservation fee could be included and deducted to the total down payment. This could be completed through a one-time payment followed by the full payment amount. Or it could be split up into amounts to be paid through monthly installment.
Usual Cost: It could be 30% to 40% of the total price in the contract.
Building Permit Fees
The house construction costs require you to apply for a building permit that can be processed in the Engineering Office of your respective Municipality or City Hall.
This permit clears and authorizes you to proceed with your construction and other processes. When you are cleared, you have met the Regulations and specific requirements needed in constructing or building a structure under the National Building Code of the Philippines. Not only that, upon getting the building permit, you are also to comply with other permits such as the electrical, sanitary, and occupancy fees.
Usual Cost: The average cost of a building permit varies on different factors such as the location, estimated construction cost, height, and other contributing factors.
How much does it cost to build a high-end house in the Philippines?
Building a luxury home does not only require a single penny, but it also requires a lot of money to build a semi-elegant to high-end home. You can read more and see how much it takes to prepare the expenses for the construction materials and other labor costs.
According to the data from the Philippine Statistics Authority (PSA), the total cost of construction per square meter in the Philippines is about 10,900.42 for the first quarter of 2021. And for residential construction in a condominium, it sums up to 18,347 pesos per square meter. It is somehow higher compared to the construction cost per square meter as assessed during the first quarter of 2022 which equals to 10,893.16 per square meter.
You can get the total estimation of your house construction cost; the basic computation could be done by multiplying the house construction per square meter to the property's total floor area.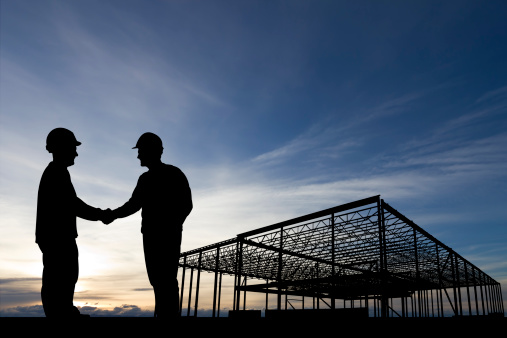 What are the factors to consider when building a luxurious house?
As mentioned above, the cost of construction will vary depending on the factors like materials and other building necessities from rough finish to completely finish. Here is the detailed information regarding the construction cost for luxury homes.
The Location
The primary factor that will affect the construction cost in the Philippines is the place where you are building your house. To give an example, building the same two-story house in Taguig City would have a great difference when building it in Los Baños, Laguna.
Building a house in the nearby cities, which have a great cost of living, will affect the cost of construction. Another thing is that when you are beside high-end communities, it will require you to submit and comply with stricter regulations, including construction permits.
The Materials and Equipment
The construction materials commonly adding up to the cost are equipment for electrical, mechanical, plumbing, and hardware necessities. Though the prices have decreased from 8.9% to 8.7% according to Construction Materials Wholesale Price Index (CMWPI) in 2022, it does not remove the fact that it still does not make a huge decrease because of the lubricants and fuel costs.
The Methods of Construction
Depending on the implications of building a house in the Philippines including the size and environmental factors, different methods are used, and these are:
Framing- This is a method used for commercial and residential construction. Framing could use materials like wood or steel. The process includes connecting or joining alike materials to create a sturdier structure.
Masonry- The common materials for masonry include bricks, concrete, or stones. These materials are also bounded together to create a high-resistant and not flammable structure.
Hybrid- From the word itself, this is a method of combined techniques that are commonly used by constructors because they believe that it is more efficient and economically acceptable.
The Finishing Touches
How would you like your home to look? Do you want an unfinished or industrial look? Or would you like something that catches everyone's eye because of its elegance and luxury?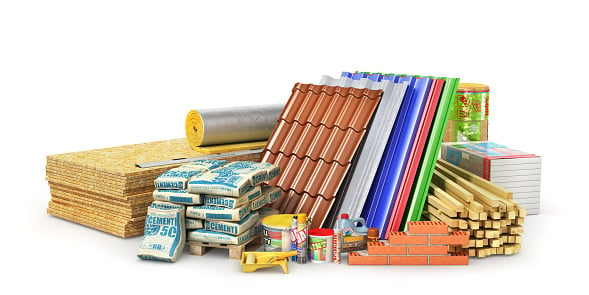 An industrial look most likely can be identified by its unfinished paint and rugged roofs, while a standard has everything finished with a high-end look. However you want it to be, the price for the finishing would range from 20,000 pesos to 40,000 pesos per square meter.
In addition, another additional cost is the project timetable. The shorter the timeline you give, the higher cost will be. Because it will require a lot of manpower to finish the project on time.
Build a House in Forresta Luxury Lots
Constructing a house is surely not done with just a snap of your fingers. You need to consider long-term factors, including house insurance, taxes and fees, and other documentary requirements.
Worry less! In Forresta, you can choose from the luxury lots in Daang Hari and Villar Land. It gives you a hundred percent of security and comfort until you get to move into your humble abode. If you are interested and want to know the average cost of your dream house, consult with our professional real estate agents, contractors, and engineers.
Suggested Read: The Ultimate List Of Questions To Ask When Buying A House
Suggested Read: Licenses And Permits For Your Business
Suggested Read: A Guide To Online Property Buying