BLOGS
A Guide to Online Property Buying
From flyers to e-brochures, classified ads to the internet, open houses to virtual viewings; we are all in the era of modernization. The future of innovation is now, the present. The silver lining to everything that is happening around us is that we, humans, are pushed to fully embrace digitalization. Not only does it give us the luxury of ease and time, but it also lessens our face-to-face transactions with the outside world which makes online property buying more convenient.
As everyone would say, no such thing as perfect, but what matters most is that the pros can take over any cons. The online world is indeed vast and accessible at any time to everyone. The exchanges of information and communication are non-stop. The internet was and will never be at rest. Sad to say, there are people who are taking advantage of cyberspace. As cliché as it may sounds, taking to mind the saying "think before you click" will really go a long way. 
Let's face it, no matter how prevalent online purchasing is, still, majority of people are skeptical of its safety. Some people have learned it the hard way. They became a victim of online scams, bank account frauds, and worst, identity theft. Now, to save yourself from the hassle and problem brought about by such cybercrimes, we've summarized a list for you.
Tips to consider when purchasing a luxury house and lot investment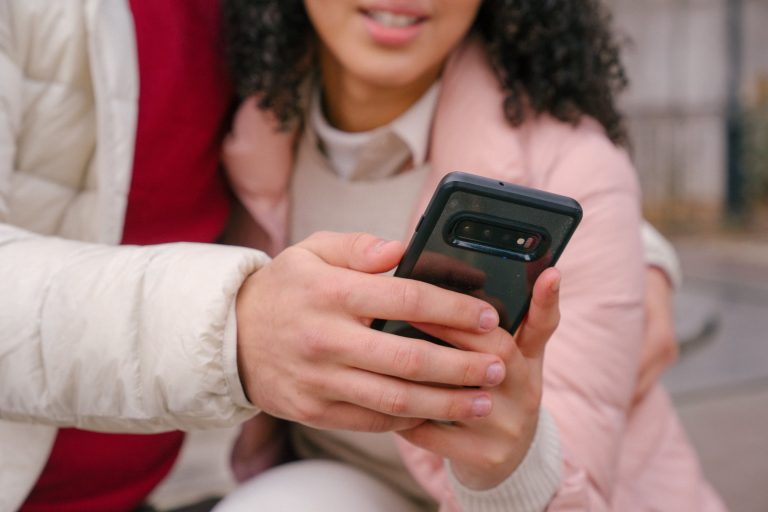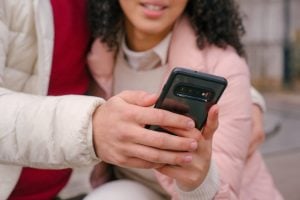 1. Check Online Postings
We are in the era of "instants". Due to the continuous development of the world, everything is starting to be easier. Transportation, food, communication, and most of all, information dissemination can literally just take a millisecond for it to happen. With this being said, all information, may it be true or not, can be rampant. It all boils down to whether which is credible and which is not. Check online postings by considering the source and the engagements.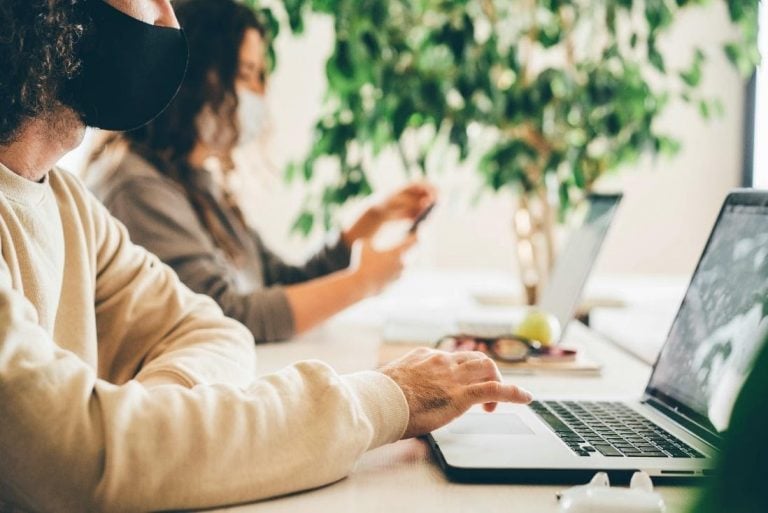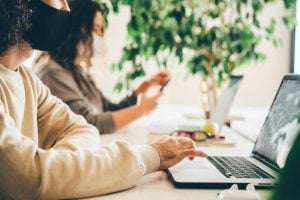 2. Converse with a Credible Person
In line with checking online postings, knowing if the source is credible is also a must. There are hundreds of people active online. The question is who? Who can really help you with your inquiry? Who knows the property best? Who is an accredited representative of the developer? 
3. Visit the Official Website
Since information is freely available to everyone, knowing the source is indeed crucial. To avoid misleading info, always refer to the developer's official website. Brittany Corporation has an official website that showcases all luxury home offerings, blogs, announcements, and even an efficient way to reserve online. The website has a user-friendly interface that makes the viewing experience easier.
4. Schedule an Online Presentation
Now that a luxury home captures your heart, it is time to get to know 'it' deeper. In the time of the New Normal, virtual trippings are in. Discover luxury in all forms by seeing the beauty of Brittany Santa Rosa's estates. Whether you are opting for a grand old English-inspired home or a dainty home that inhibits an American South charm, you are at home at Brittany Santa Rosa. Marvel at the living art through your screen at any time of the day. Feel free to schedule an appointment through the official website or Facebook pages.
5. The Power of Online Reservation
After falling in love with the luxury homes of Brittany Santa Rosa, the future of being a part of the community is in your hands. As a way of adapting to the current situation, and with ease, comfort, and safety as top priorities, online reservation is now being encouraged. With just a click, you can own your luxurious dream home. Have the power to enrich your life with just a tap on your screen. Imagine owning a great investment without even breaking a sweat! Feel the luxury of comfort and ease at Brittany Santa Rosa.
As Exciting as It Gets
Now that your dream home is starting to come true, there are requirements to provide in order to make it a reality. Let the Admin Officer be your guide as Brittany Santa Rosa paves the way to your dreams. Feel free to voice out your requests or concerns. After all, your voice really matters above all else. Briefings will also be scheduled to ensure that everything is clear like the skies of Brittany Santa Rosa.
Finding the 'perfect home' can be quite the work but thanks to the continuous advancement of technology brought about by the curious minds of people, innovations are on the move. From the traditional home searching to the swiping of screens after screens, Brittany Santa Rosa has been able to adapt. The time of the future is now. The only way to survive is to efficiently adapt to the changes, to be open to possibilities of growth, learnings, and life itself. 
Brittany Santa Rosa has come far not just in terms of delivering luxury homes but in gifting clients the most valuable factor of living which is true comfort. Connect with nature once again as you wake up to scenic views of flora and fauna at Promenade. Live like a royal in your fortress-like home. Ease your mind with your very own breathing space. All of these with the feel of exclusivity and grandeur. 
Enjoy warm and delightful sunny skies at Augusta and Georgia Club. Fill your days with pastel tones that give of the true feeling of home: relaxing, comforting, and charming. Let the birds serenade you with their alluring music as you feel the embrace of the warm breeze. Spend days as lovely as your home.
There might be doubt in terms of privacy and online safety but may this blog impart a feeling of relief as you consider purchasing property online. Always be alert of everything that you can see and access online. Being 'online smart' can really save you time, effort, and money. As powerful as the internet may be, you still have the upper hand on all things. Platforms are just tools to make life easier, the power to influence, decide, and own is still in you. Make that power worthy with an investment that makes life grand.