BLOGS
Licenses and Permits For Your Business
Starting a business endeavor can be an exciting as well as terrifying experience. It is challenging because starting a business requires an exceptional skill set and resources to create products and render services, financial literacy, and exceptional management and marketing talent to guarantee that everything will run smoothly in accordance with one's strategic plans and visions.
Putting up a business also requires exceptional talent in order to ensure that everything will be marketed effectively. In other words, starting a business and ensuring that it will thrive in a long run is hard work. You should be willing to take a risk, for not all businesses are guaranteed to succeed.
On the other hand, starting a business can be very exciting, particularly if you have been motivated by the achievements of many successful businessmen and businesswomen who have conquered the world and endured many different kinds of adversity in order to get to where they are today and build their businesses.
These men and women have shown that it is possible to overcome adversity and come out on top. What's more inspiring is knowing the fact that these businesses also started small and had to climb the ladder the hardest way just to get what they once dreamed of having.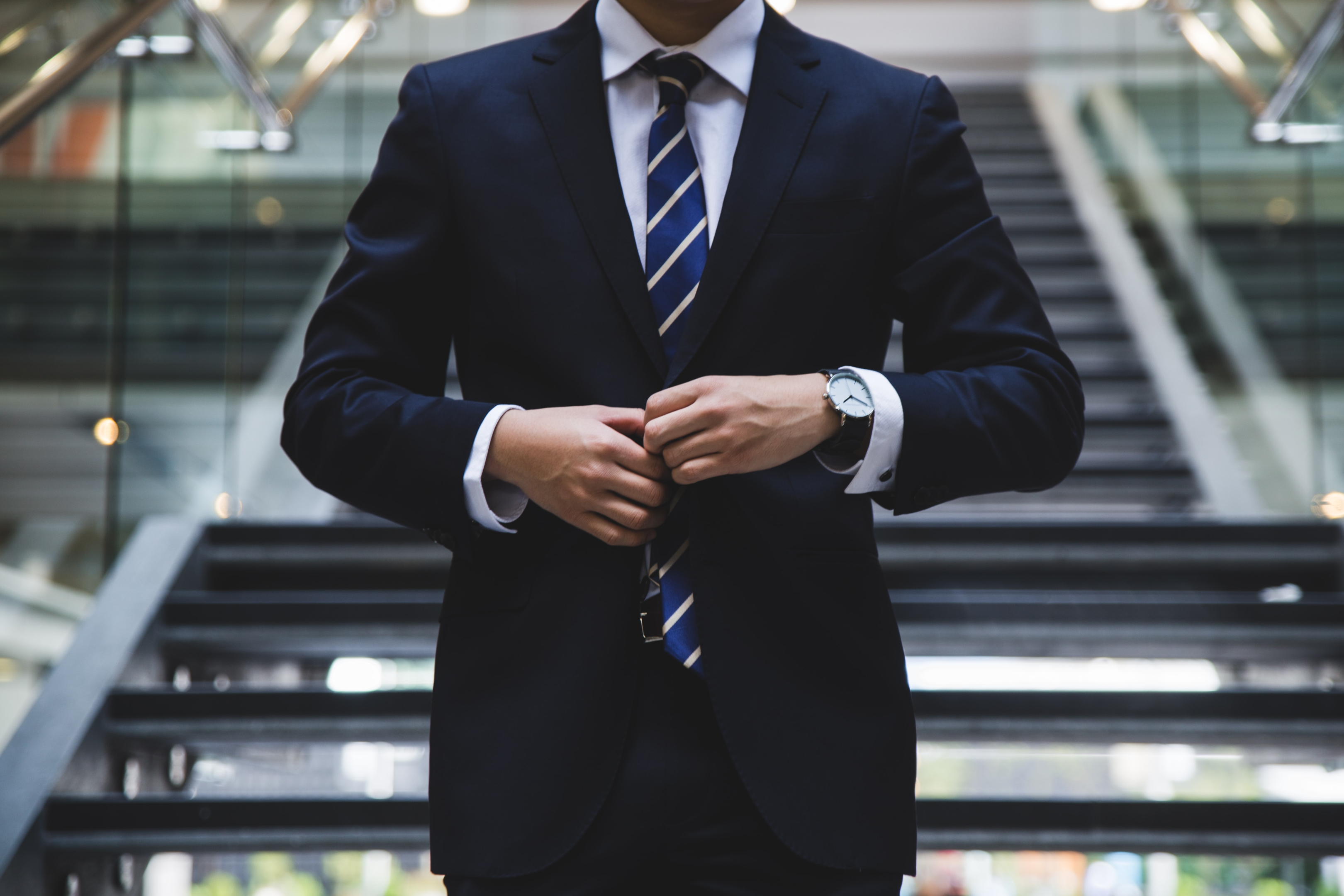 Despite the difficulties associated with launching a new business, many individuals do so because they want to be financially successful while also contributing to global improvement by providing services and producing goods. And speaking of intricacies, managing business licenses and permits is just one piece that makes up the entire puzzle.
As a business owner, keep in mind that a huge part of what putting up a business will require from you is your ability to prepare all the things you need to do before the operation of your business, and this means applying for a business license and other necessary permits. This will not only determine the initial direction of your business, but it will also shape your character as a business owner and hone your passion for your business.
After all, beginnings are important. You may need a lot of patience, hard work, determination, and endurance to be at the top of your game and sustain yourself as you start your business.
If you are considering starting a business but are unsure of how to navigate the first steps of doing business, including the application process for business licenses and permits and the step-by-step procedure for starting your business, this guide will help you.
Do get your pen and notebook now and take note of these steps to make your business idea come to fruition and the list of business licenses and permits you have to get.
Business 101: where to start?
Before diving into the business licenses and permits you will need to register your business, it is preferable to study or at least have a solid understanding of what you are getting into. This involves having a discussion about the type of business you intend to launch and the steps you will need to take for that business concept to be successful.
With a business idea in mind, you have to identify first what type of business you want to put up. There are three common types of small businesses where your business idea can possibly land.
Service
Businesses under this type require performances of action, exchange of work, or providing a task or activity with a commercial purpose. Typically, these businesses are geared toward assisting another business or meeting the needs of an individual or group. A few examples of a service type of business are consulting, cleaning, maintenance, digital marketing, and hospitality.
Manufacturing
Businesses under this type refer to the usage of raw materials or certain goods to produce another set of finished goods or materials for sale. To employ a manufacturing business, one has to have machines, robots, computers, and human beings to produce goods for sale. People who venture to manufacture businesses directly sell their products to consumers and distributors. Examples of a manufacturing businesses are food and beverages.
Merchandising
Merchandising is the business of purchasing and selling products or goods. This is regarded as the most prevalent and prominent type of business. The merchandiser buys finished goods and resells them to consumers at retail price. Most of the time, people with this kind of business as well as merchandising firms alike are called retailers or resellers. Examples of this business include malls, groceries, and local sari-sari stores.
Business 101: licenses and permits you will need to apply for
Registering your business is crucial for it provides and establishes a legal identity for your business. And this can be attained if you will only apply for the business licenses and permits required of you and your business. Listed herewith are the essential business licenses and permits you must secure before launching your business:
Bureau of Internal Revenue Tax Identification Number
This is the first business thing you need to secure since all the other business licenses and permits depend on this. Make sure that your tax identification number (TIN) is solely issued by the Bureau of Internal Revenue (BIR). Be aware that you are required to submit the tax statement for your company at the end of the fiscal year, and that you must use your TIN in order to do so.
Business Permit
Business permits are usually issued by the mayor's office. To secure a business permit means your business is safe to operate under the ordinances of the municipality where your business is situated. If you are a self-employed business owner, to secure a mayor's permit, register your business to the Department of Trade and Industry (DTI).
For business corporations and partnerships, you may register with the Securities and Exchange Commission (SEC). If you are registering your business to SEC, keep in mind that you have to bring articles of incorporation and by-laws, a joint undertaking to change the name, and a cover sheet for registration.
For the full list of other requirements to secure SEC Certificate, go to this link: https://www.sec.gov.ph/.
Barangay Clearance
Barangay clearance is also important as it asserts that your business complies with the requirements of the barangay where your business will be put up. In order to get a barangay clearance, one must submit a community tax certificate also known as cedula, a valid government-issued ID, and the duly application form released by your respective barangay.
Department of Trade and Industry Business Name Registration Certificate
You are required to get a certificate of registration for your company's name in order to prevent other businesses from using your company's name and to be granted permission to use that name for all activities connected to your company. Currently, DTI is accepting the registration of business names and paying fees online. You may also register at the nearest DTI Regional Office in your province.
You may need to acquire these other permits as well:
– Building Permit and Electrical Inspection Certificate
– Fire Safety Inspection Certificate
– Certificate of Occupancy or Transfer Certificate of Title
– Sanitary Permit
For businesses depending on their nature of them, you should also secure the following:
– Bureau of Food and Drug Administration Permit – for businesses with involvement in manufacturing, packaging, importation, exportation, re-packaging, retailing, and distribution
– Public Liability Insurance – for businesses including malls, restaurants, and alike
– National Grains Authority License – for businesses engaging in the rice and corn industry whether commercial or NFA rice or corn
– Real Estate Broker's License – for firms and businesses in the real estate
– LTO Franchising and Regulatory Board Permit – for businesses that involve transportation and many more!
Of few more tips, you may need at hand
Now that you have the foundational knowledge concerning the business licenses and permits you will need to put up your small business or your dream partnership, it is time to take into account a few more reminders just to make sure that everything is in the right place.
As a business owner, you are not only responsible for the processing of your licenses and permits but for the renewal of them as well. Do note that business licenses and permits must be renewed annually. Failure to do so will result in an offense.
With the aforementioned list of business licenses and permits, you need to process and secure, the work needed to get the licenses you need can be time-consuming and exhausting. To ensure that you will not be all over the place, you may consider getting a lawyer, especially if your business has something to do with corporations or partnerships, to help you process a business license. You will be able to spare yourself a great deal of time and labor if you proceed in this manner.
Furthermore, with experienced lawyers beside you, you will get a chance to explore other aspects of your business such as working on the market and feasibility studies, SWOT analysis, business goals and objectives, financial projections, marketing model, and many more.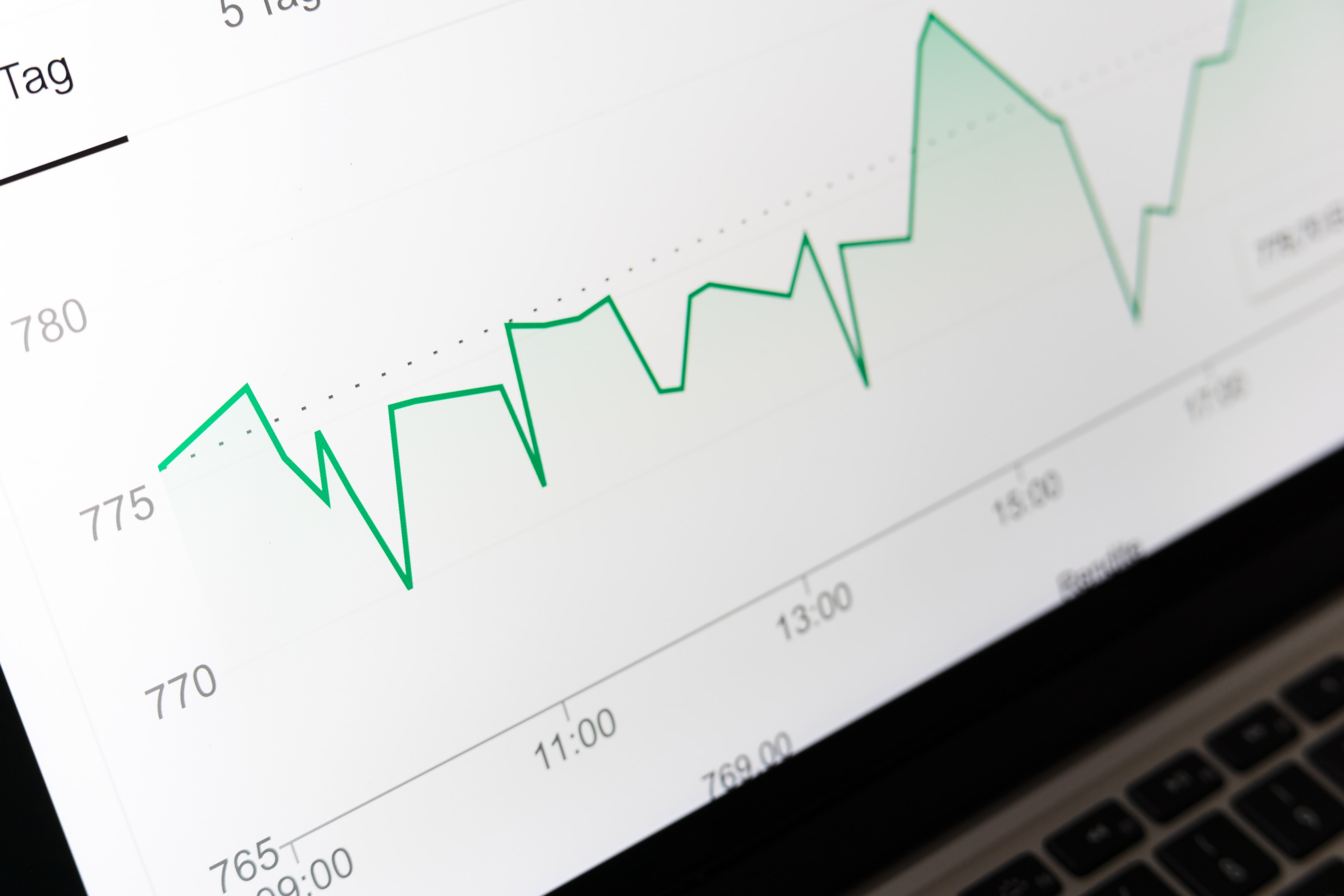 Excellent decisions produce exponential success
Getting a business is a risk one must willing to take. It is an investment not only for the person who strives to better his or her life but a commitment to help others as well through the said business and to strive for excellence that will bear success. This is why one must be willing to create excellent decisions, especially when putting up a business and eventually sustaining it in order to stay in the industry for the long run.
And speaking of decisions, one of the most significant decisions you may need to consider is giving yourself a life in pursuit of the luxury you deserve to have. While business is a good priority, one must also invest in a home where excellent decisions are made and exponential success is shared.
A life in pursuit of the luxury you deserve
Brittany Corporation, the premier name in luxury real estate development gives you two of its master-planned luxury developments in Vista Alabang namely Portofino Heights and Portofino South where your dream of a luxury lifestyle is realized.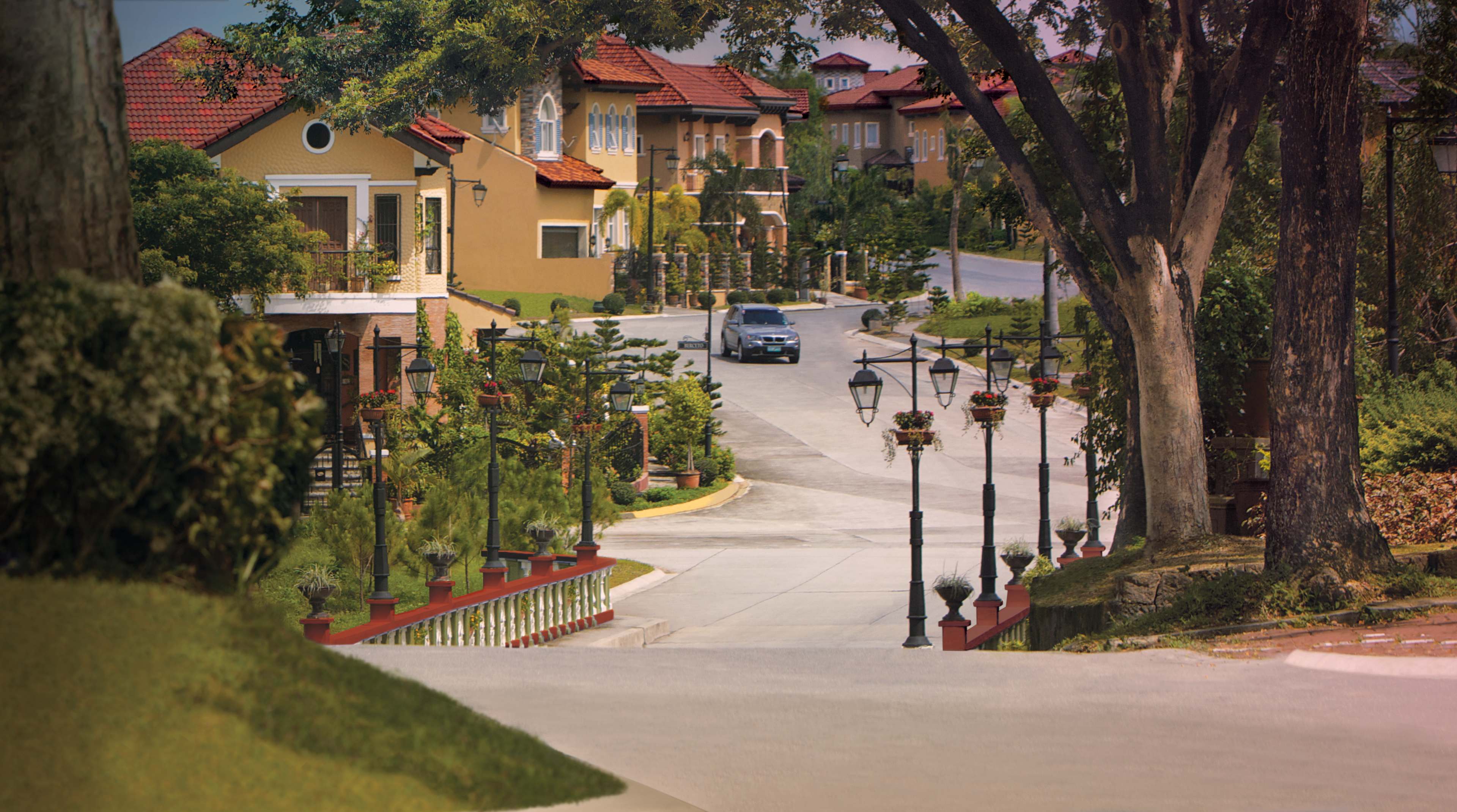 Brittany is known for its experience of Brittany living through developing the most beautiful houses in the Philippines that you and your family deserve to have. With Portofino enclaves, getting a slice of luxury living is a once-in-a-lifetime experience you should never miss. Portofino is an Italian-inspired community that is surrounded by lush landscape views meant to display the ultimate luxury of living.
Portofino is a sanctuary where you can enjoy the best of everything life has to offer.
With its Italian architecture, courtyard rows, and grand spaces, Portofino is the sanctuary where your best quality of life is best realized. Both Portofino Heights and South are known for their world-class amenities and facilities as well as the convenience of having everything you need.
Portofino is equipped with high-level security and 24/7 roving patrol and an electric fence on main perimeter areas to ensure your security. CCTV cameras are also situated at all entry and exit points. There are also certain amenities you and your family can enjoy from both of these luxury real estate developments to make your life more comfortable and free of inconvenience.
The Italian flair you've been imagining
Take for example one of the ready-for-occupancy luxury house and lot in Portofino Heights which is the Pietro model unit. Pietro is a 264 square meter (floor area) luxury house model unit that embodies the experience of Brittany living. This luxury house and lot exude the Italian vibe you are dreaming of.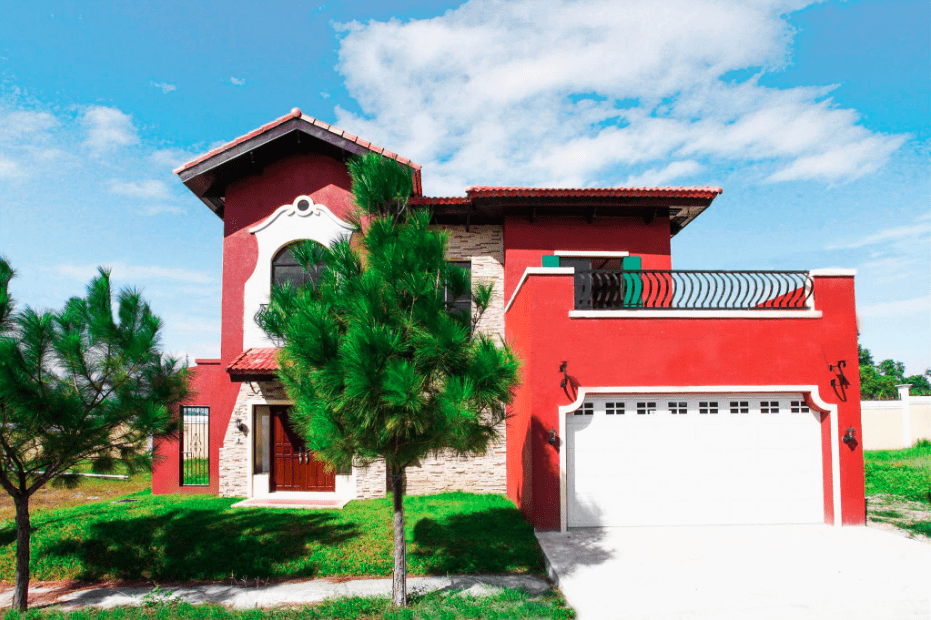 With this kind of world-class community development, surely, life is made easy for you. Sophisticated facilities, amenities, access to developments such as university towns, lifestyle malls, commercial hubs, and religious worships—Portofino Alabang has them all within your fingertips.
NEXT READ: ECQ Updates: Lockdown Begins August 6, 2021
NEXT READ: Quick Guide: Buying Property During ECQ
NEXT READ: The 7th Annual Las Pinas Food Festival
NEXT READ: Top 10 Real Estate Investment Questions
NEXT READ: Tips On Buying A Lot Only Property